Review: Lush Shijimi Butterfly Bath Bomb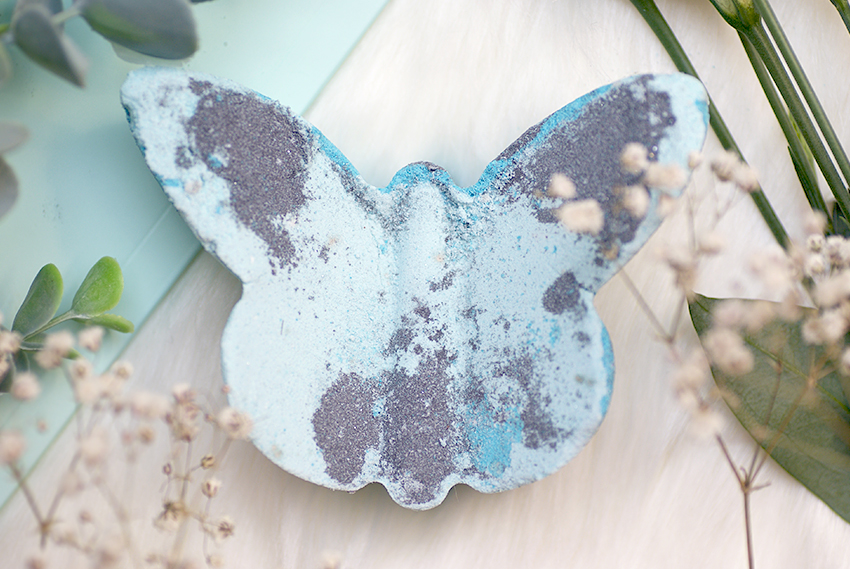 Good morning Lushies! Another day, another bath bomb review. Did you know this is my 31st Harajuku bath bomb review?! Seriously, I reviewed 31 out of 54 bath bombs. That's insane. And there's still 8 more waiting to be reviewed. After that, I'm done. Broke. Officially declared bankrupt. Living under a bridge, probably 😂💸 But before we get there, I'm gonna show you this stunning blue butterfly.
If you're curious about this bath bomb, then keep on reading.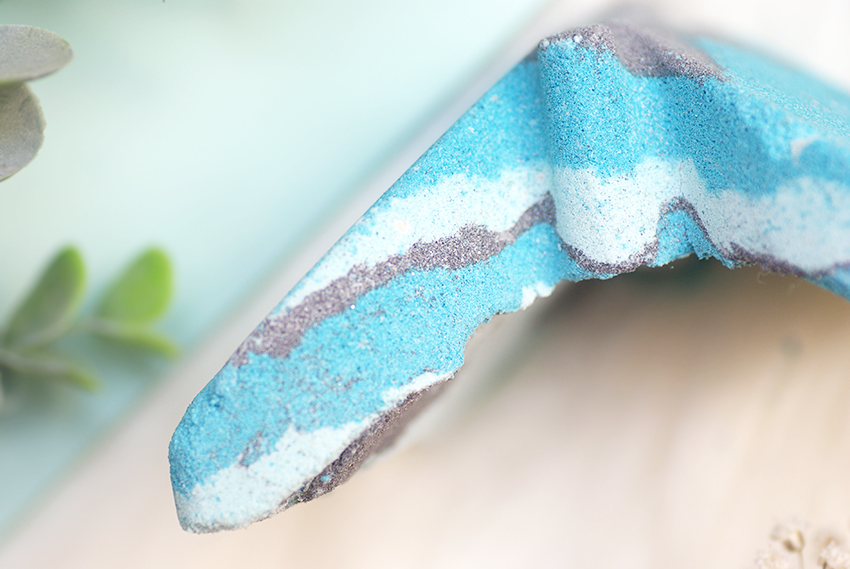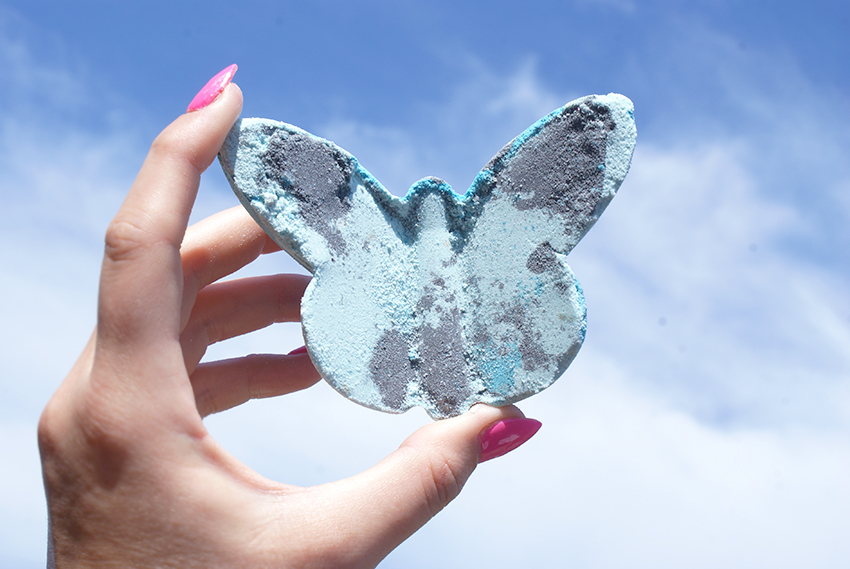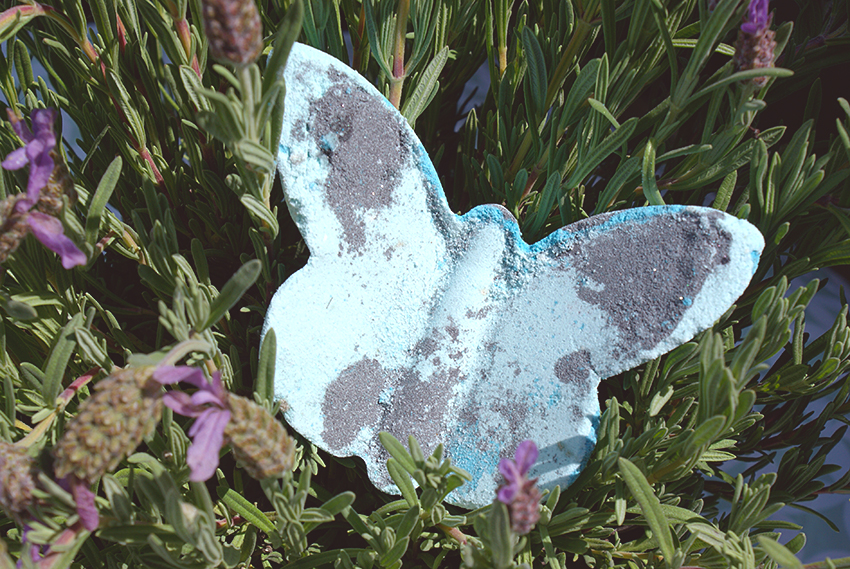 What is it?
Ingredients: Sodium Bicarbonate, Citric Acid, Chamomile Blue Oil, Lavender Oil, Cream of Tartar, Water (Aqua), Titanium Dioxide, Sodium Coco Sulfate, Cocamidopropyl Betaine, Dipropylene Glycol, Synthetic Fluorphlogopite, Tin Oxide, *Linalool, Perfume, Colour 77491, Colour 77266, Colour 42090
Lush Shijimi Butterfly Bath Bomb costs £4.95 / $5.95 and is part of the temporary Harajuku range, consisting of 54 new, exclusive bath bombs. Shijimi Butterfly is a bath bomb shaped like a butterfly, but of course you already saw that. It's pretty similar to the three butterflies of the Mother's Day range this year; Rose Butterfly, Lemon Butterfly and Wild Butterfly. They just used the same mold, but tossed in a few different ingredients and colors 😂 Not complaining though, I love this shape.
This blue butterfly has an amazing scent, thanks to the chamomile and lavender in it. These two ingredients ensure a soft, floral and slightly powdery scent. But it's not just the scent that's powdery, the bath bomb itself is also powdery. Everywhere I put it, it leaves bath bomb dust behind 😅 Anyway, I like that this scent is a bit softer. It's a typical Lush scent, but not too intense like Karma Yantra for example. I really think it's a scent many people would like.
Play the video in 2160p quality and on full screen for the best experience! The video has been speeded up.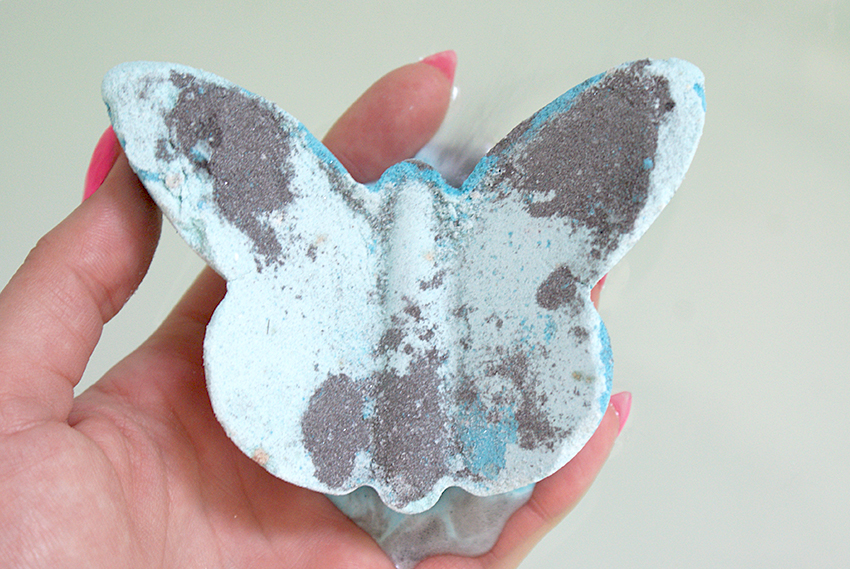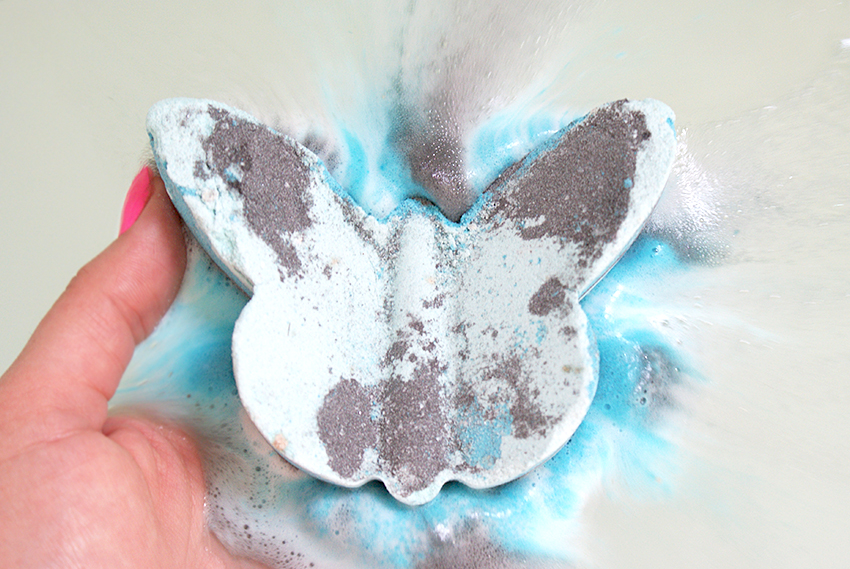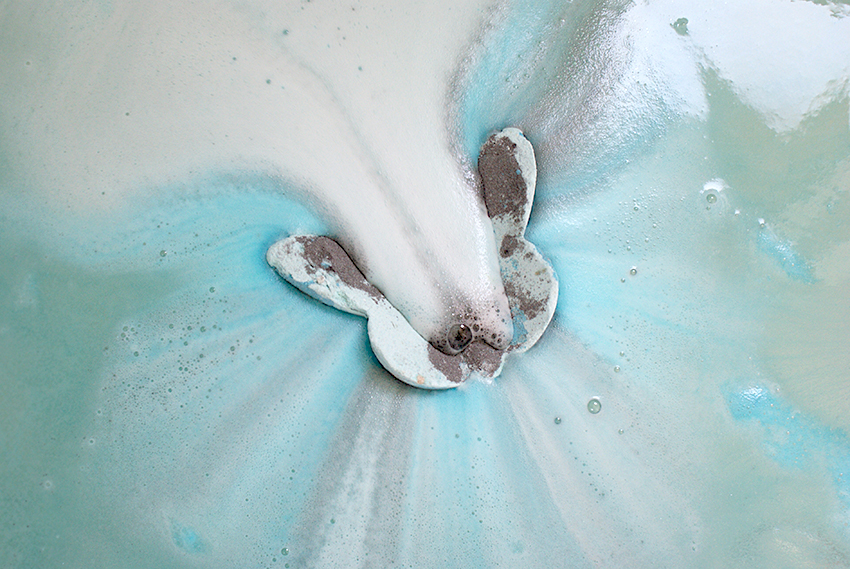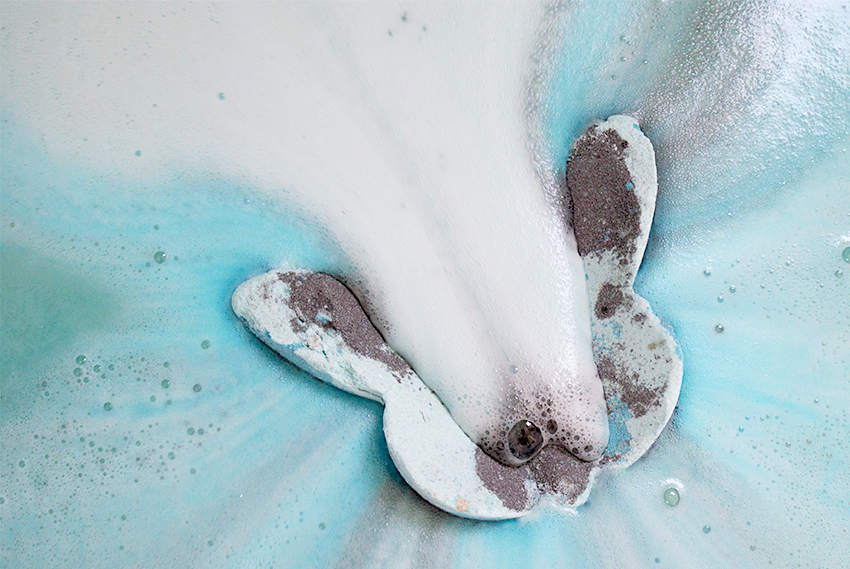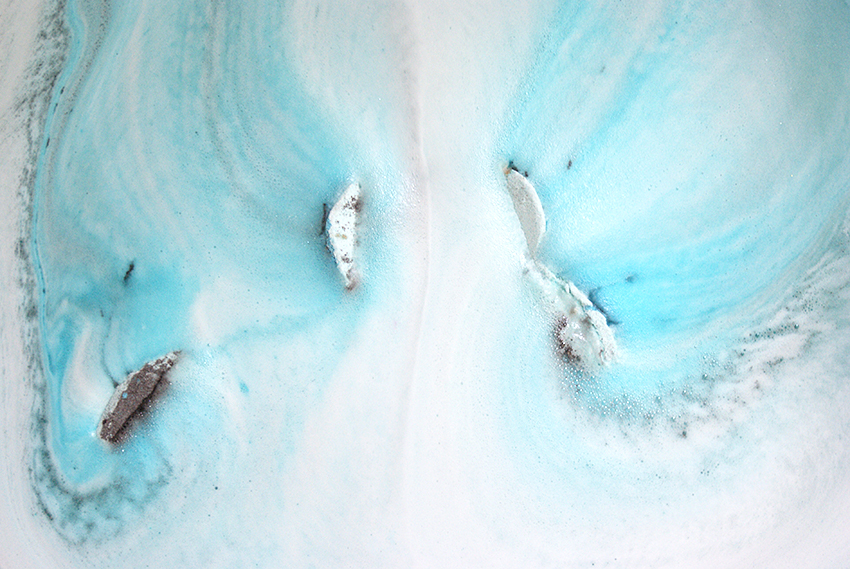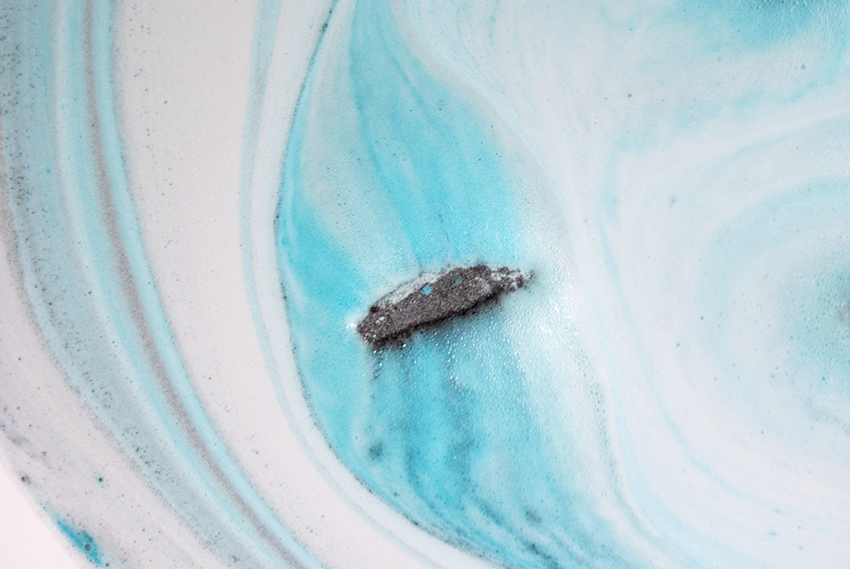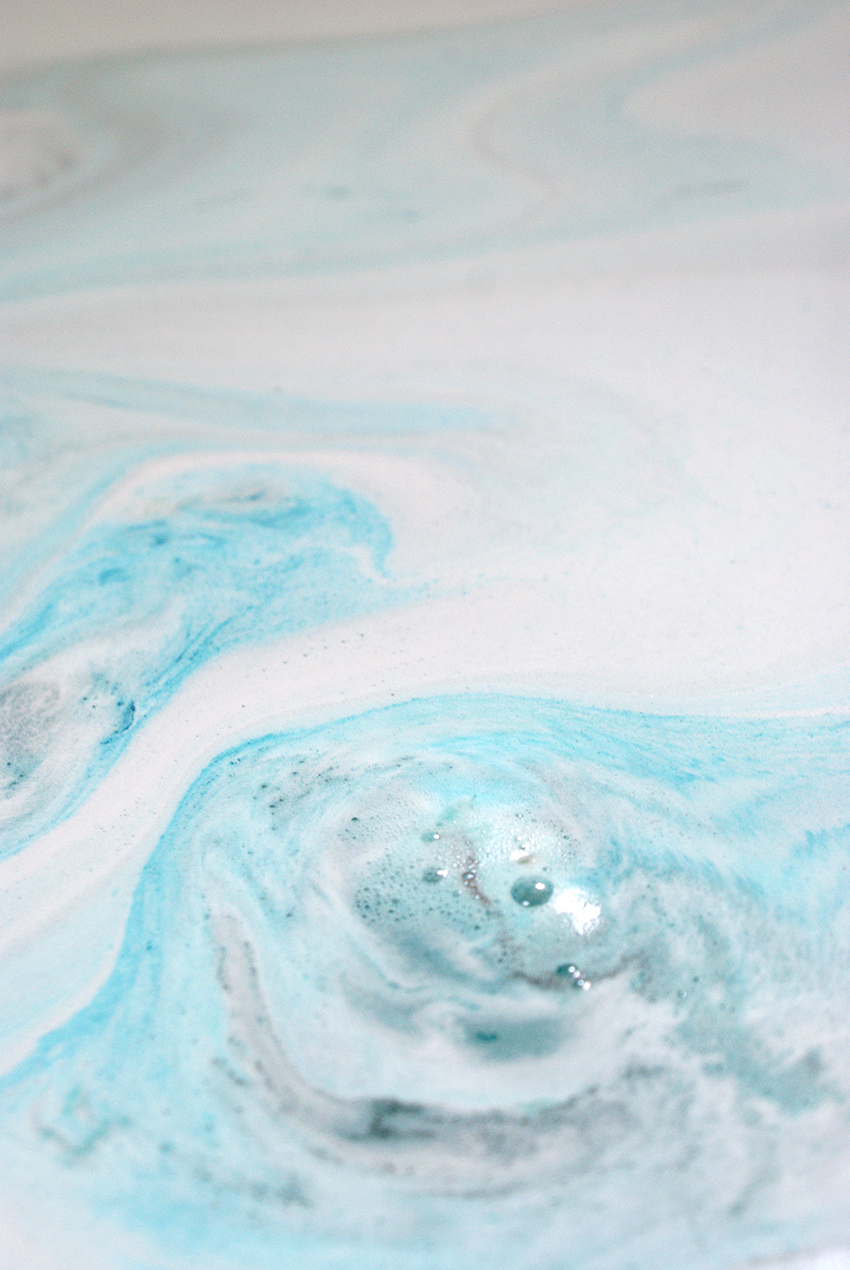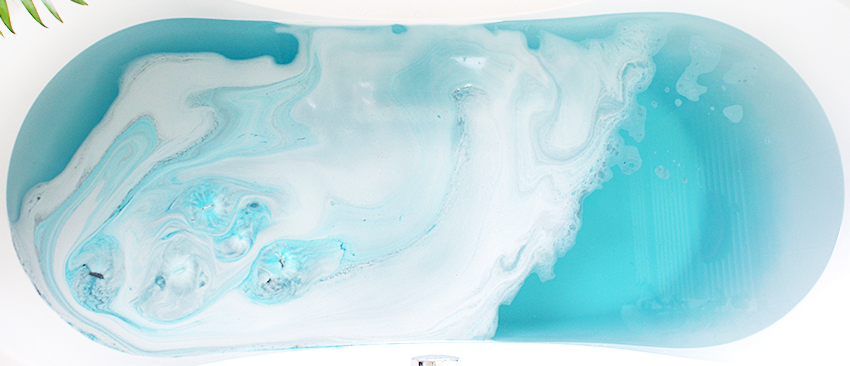 What do I think?
When Shijimi hits the water, she spurts out thick and frothy blue, white and black foam in all directions. I actually like the black foam, how cool is that? She floats on the surface and keeps spurting out different shades of blue, but also white and black trails of foam are passing by. Eventually Shijimi breaks into four pieces, each piece following its own path and taking about ten minutes to completely dissolve into the water. The water has a clear, bright turquoise color, a real summer color that immediately gets you in a happy mood. There is some white foam on the surface here and there, which makes it picture perfect. There's also tiny silver glitters underwater — ugh, it's perfect.
Somehow I thought Shijimi Butterfly wouldn't excite me that much, but it turns out I was completely wrong. It's amazing! The scent is wonderful, bath art is 10/10 and the frothy layers make your skin feel so soft afterwards. I hope Lush will some day make a pink version of it, preferably with the scent of Celebrate… or Sex Bomb! 🤤

Lush Shijimi Butterfly Bath Bomb costs £4.95 (England) / $5.95 (USA).