Review: Lush Crazy Train Bath Bomb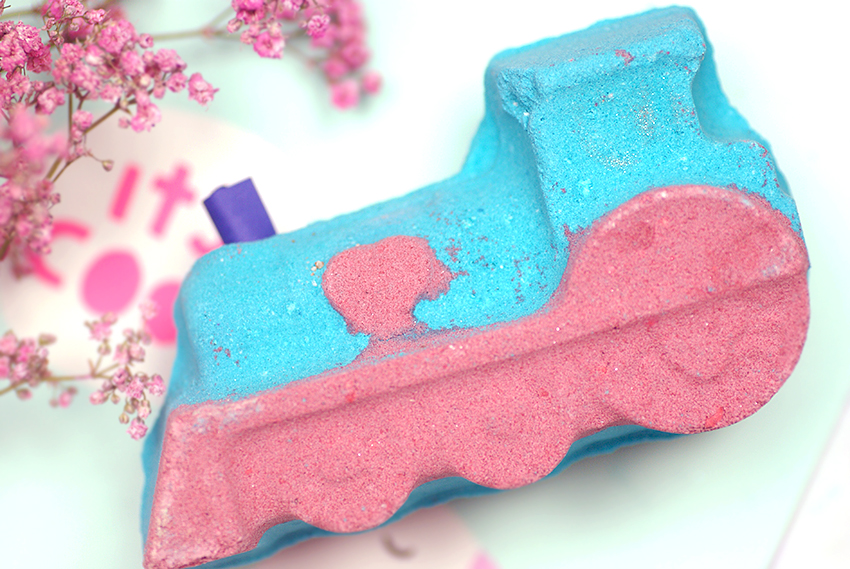 Chook chook! The Father's Day range comes in by steam train this year, and delivers a number of great products to the train platform. This year's theme is obviously Dear John, as there are many products with the Dear John scent. But not this one! Yesterday you could already read my review on the shampoo bar, but that same afternoon I couldn't resist tossing this cute train in bath water.
If you're curious about this bath bomb, then keep on reading.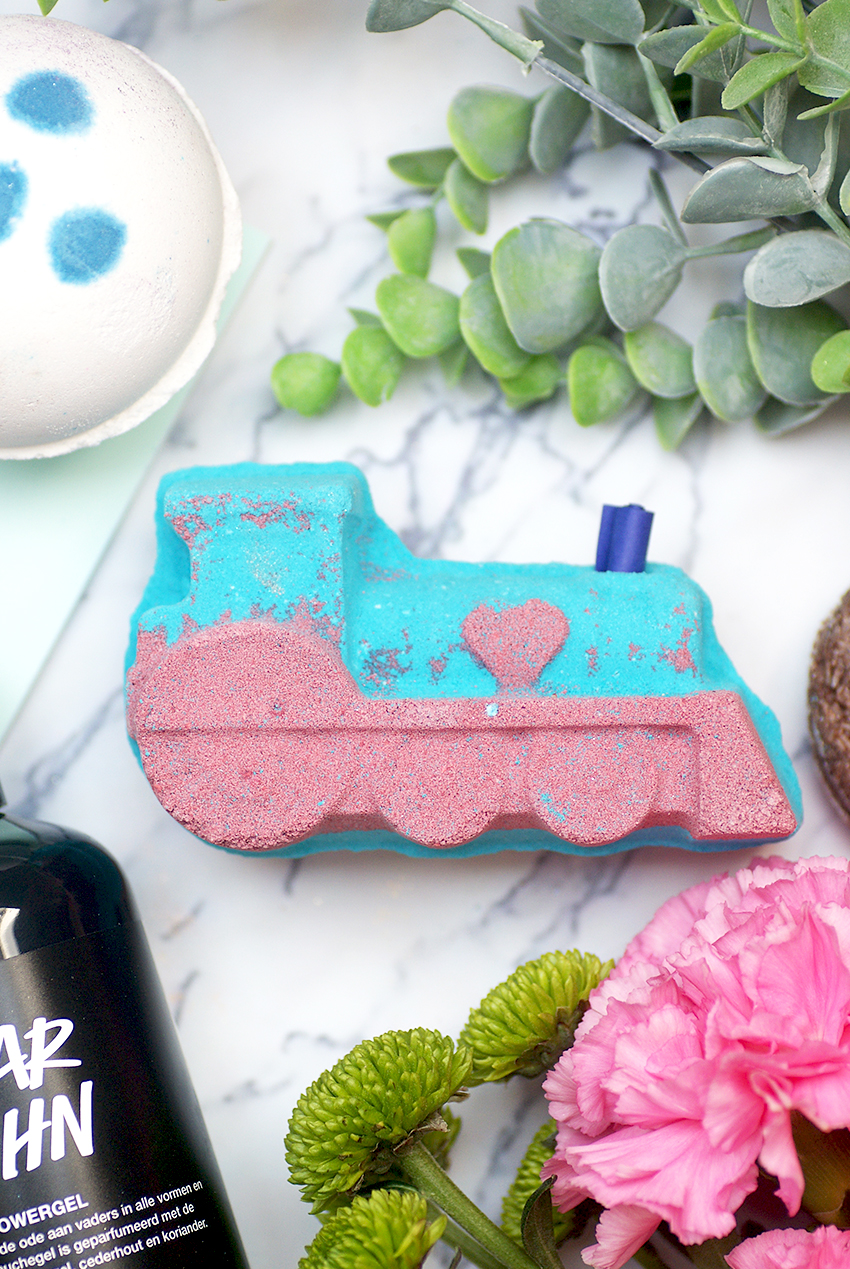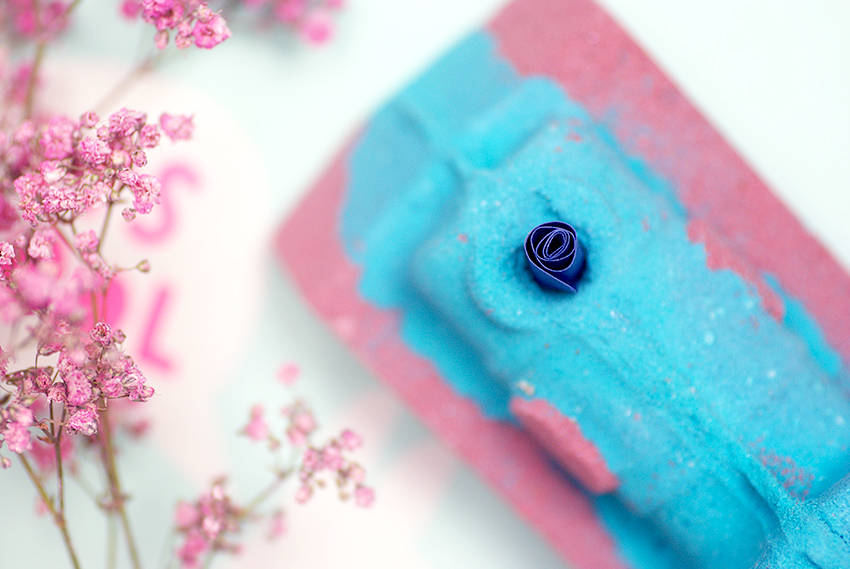 What is it?
Ingredients: Sodium Bicarbonate, Citric Acid, Perfume, Neroli Oil, Orange Flower Absolute, Sicilian Red Mandarin Oil, Vetivert Oil, Water (Aqua), Cream of Tartar, Titanium Dioxide, Sodium Coco Sulfate, Cocamidopropyl Betaine, Synthetic Fluorphlogopite, Dipropylene Glycol, Tin Oxide, Benzyl Alcohol, *Citral, Hydroxycitronellal, *Limonene, *Linalool, Colour 14700, Colour 42090, Colour 17200, Colour 77491, Colour 15850:1, Colour 59040
Lush Crazy Train Bath Bomb costs £5.50 / $7.95 and is part of the temporary Father's Day range. Crazy Train is a very cute bath bomb — it's a train! But unless you're blind, you of course already noticed that. I really think it's one of the better designs by Lush. In the front is a funnel made of a rolled up piece of paper, on here you can write something sweet when you give Crazy Train to someone as a present. (Like your father) (Or yourself)
Crazy Train contains neroli, orange flower, red mandarin and vetivert. The scent is therefore pretty floral, but with a slightly fresh note because of the orange in it. I don't think it's a very spectacular scent — it's good nonetheless, but I'm just not a big fan of floral scents. You can smell the neroli very well, which really makes for a present, warm and floral scent.
Play the video in 2160p quality and on full screen for the best experience! The video has been speeded up.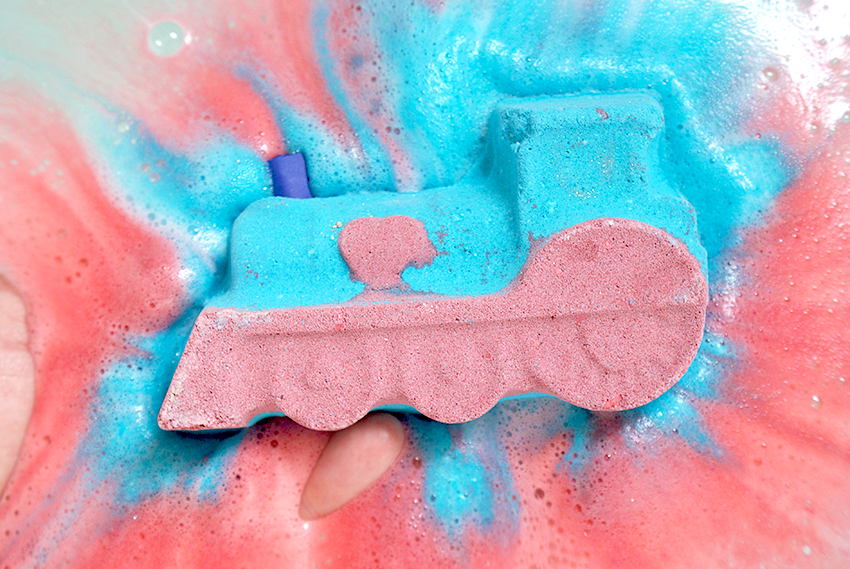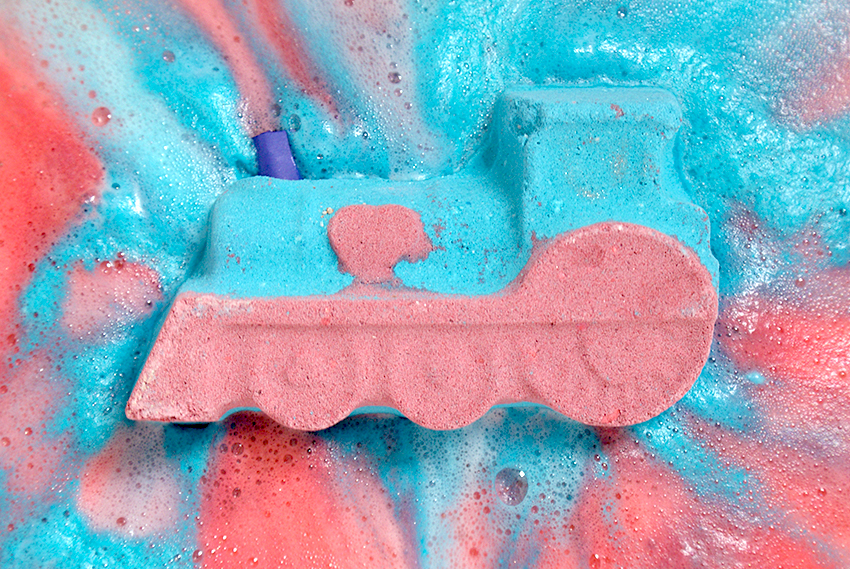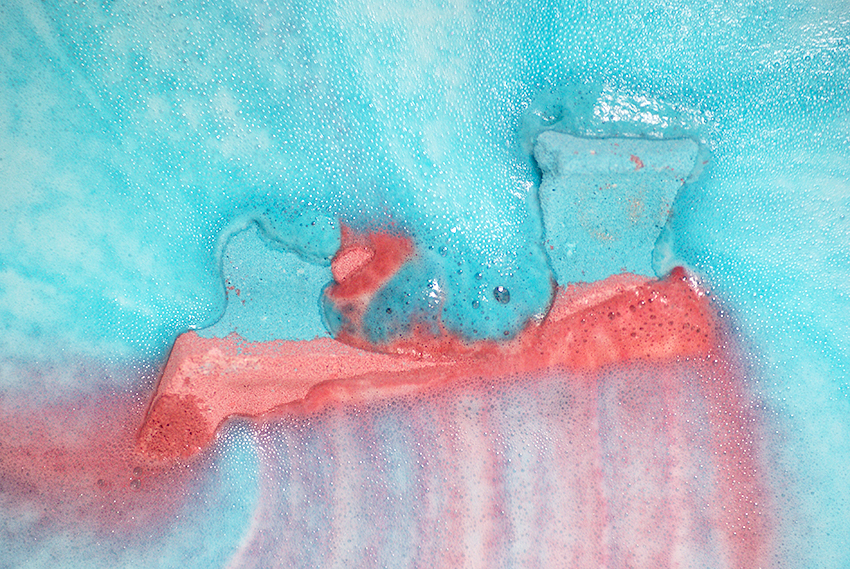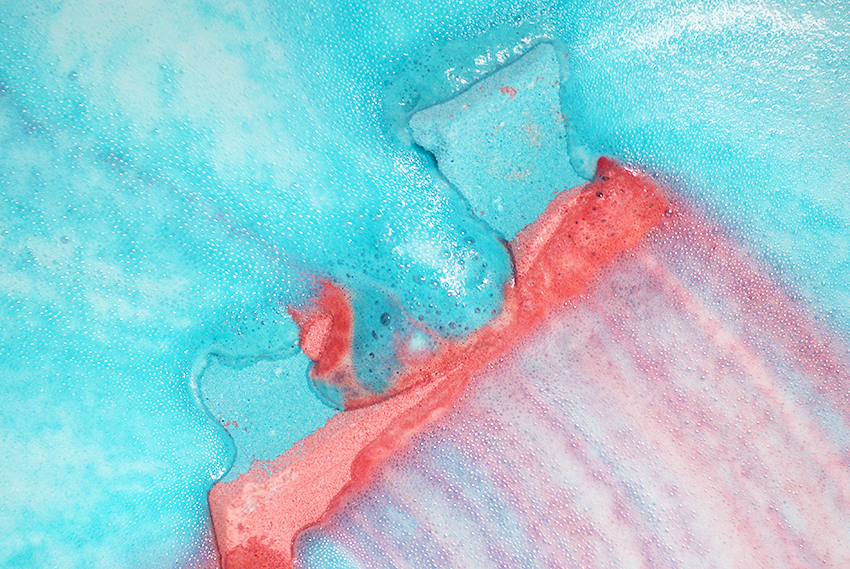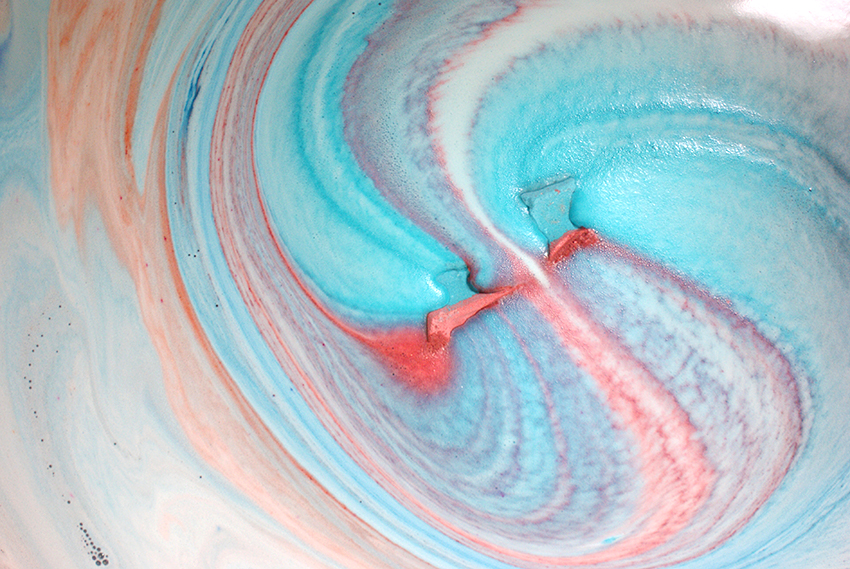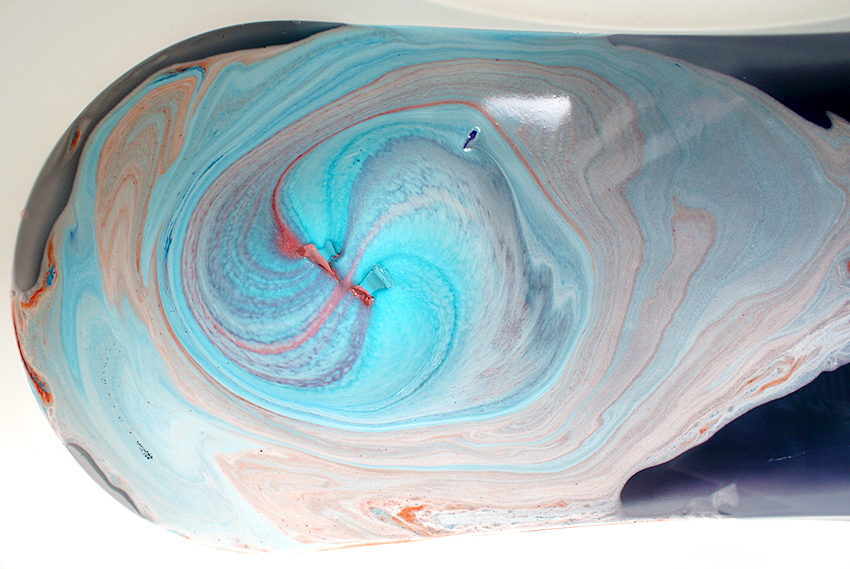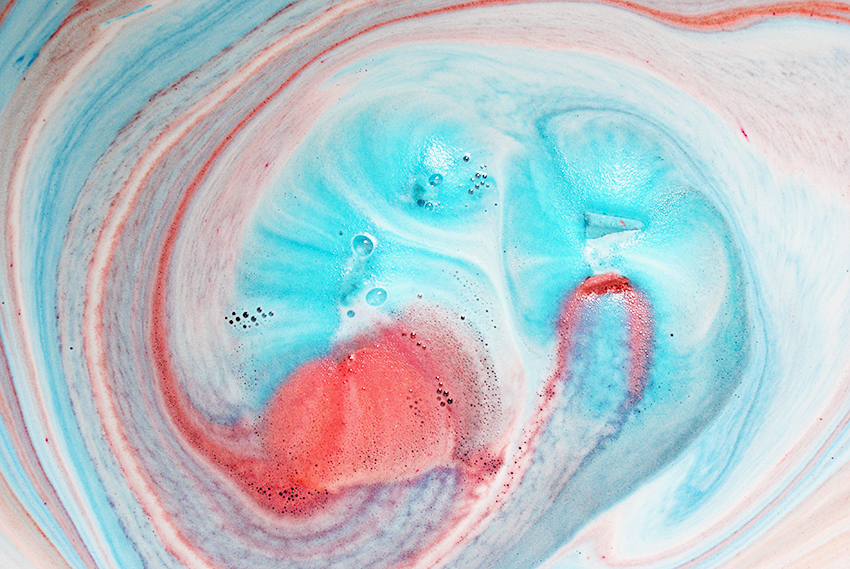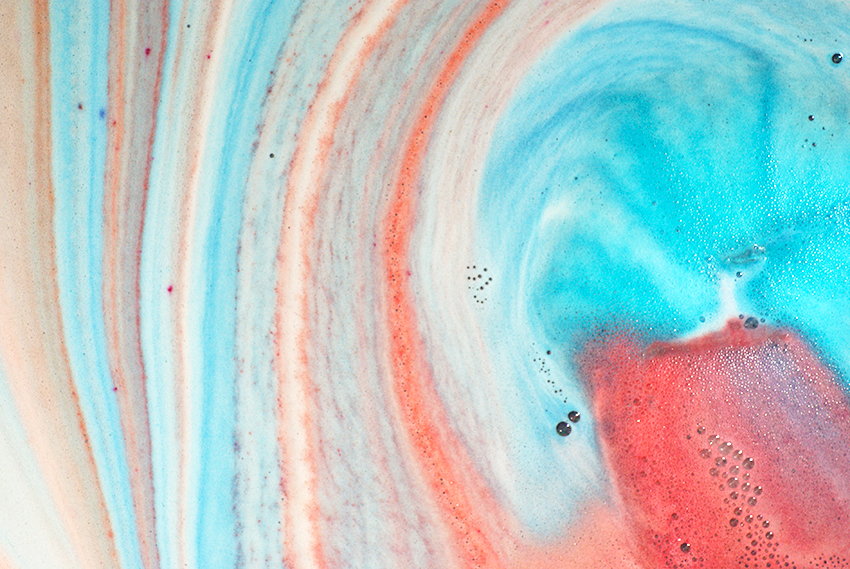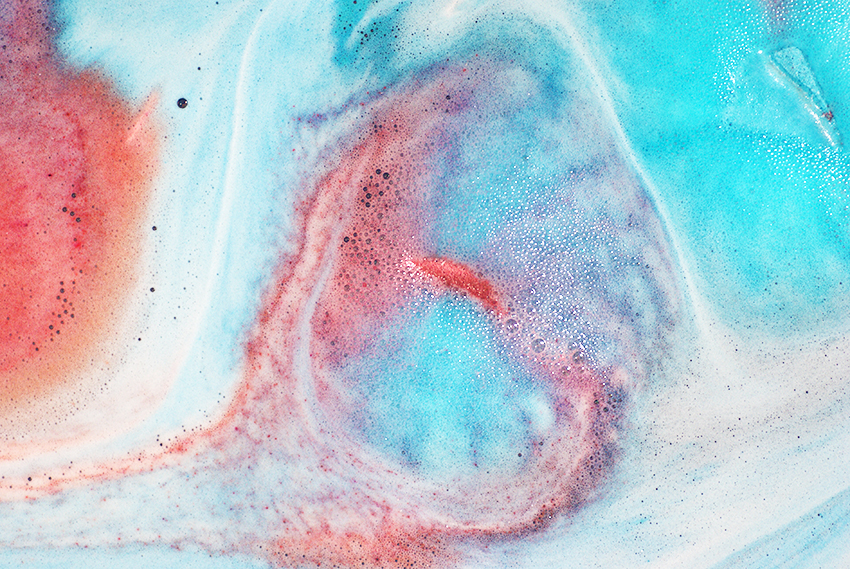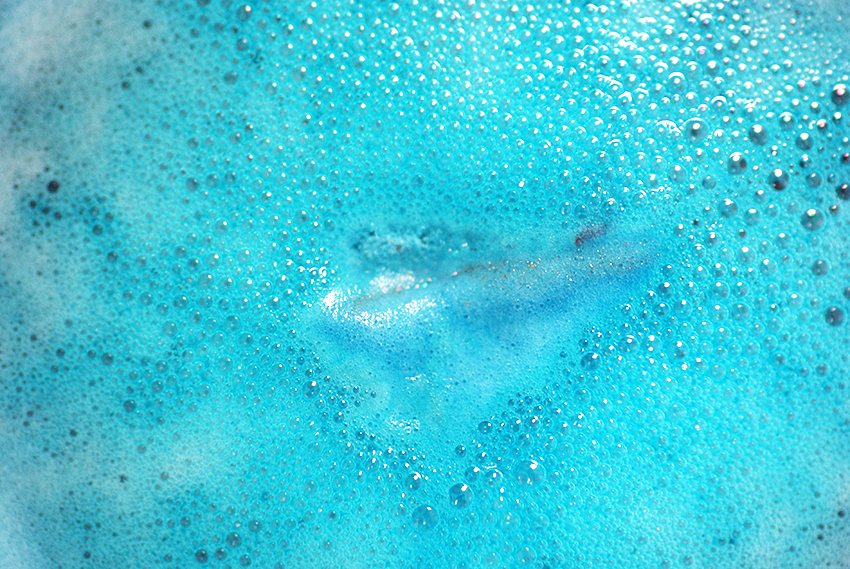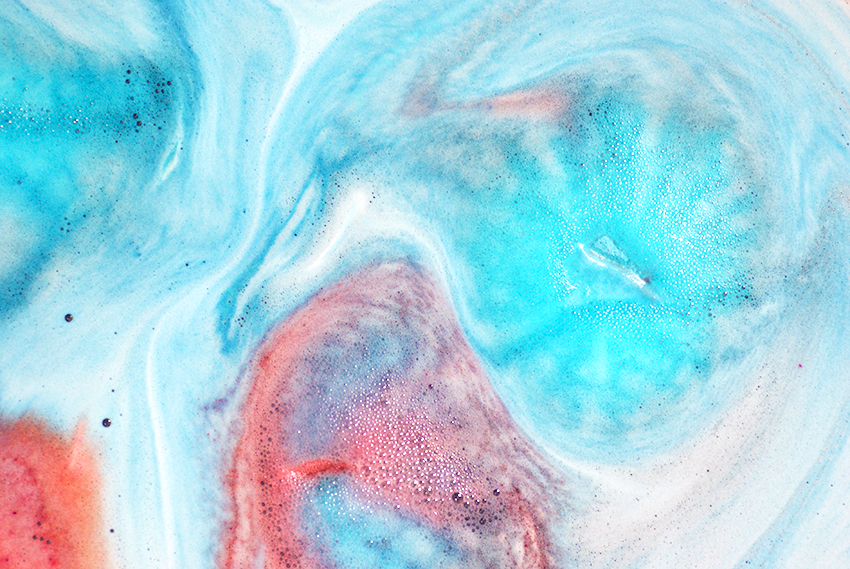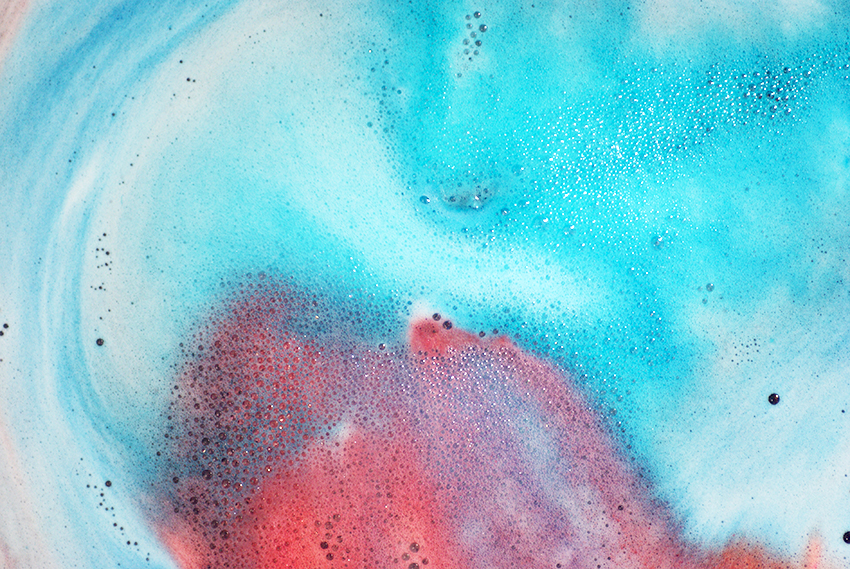 What do I think?
I had already seen Crazy Train come by in a couple of videos, but I wasn't really that excited, to be honest. Until I threw it into my own bath! What a gorgeous colors. It spurts out streams of thick, blue and red foam. While it's doing that, the train sinks halfway into the water, and proceeds bobbing around in the tub. The color of the water below the surface, which is now covered in a blanket of soft and rich foam, has turned dark blue/purple. This train doesn't need train tracks to move around — it just floats around in the water, leaving no steam behind, but a haze of red and blue mixed strings. Until this day I didn't know that red and blue could match so well in the bath.
The floral scent is well present, I happened to walk in and out of the bathroom a few times and when I walked into the bathroom, I could literally smell a field full of flowers that will lift your spirits. Crazy Train is fizzing for about five minutes, then your locomotive is completely dissolved into the water. All on board now! The final color of the water is a gorgeous, beautiful dark blue shade with subtle golden lustre under water. These were not left behind in the bathtub or on your skin — making the tub easy to clean afterwards. My skin felt a lot softer afterwards, unfortunately the scent didn't really linger on my skin.
All in all an amazing nice bath bomb, it left a lasting impression on me and I'm even thinking about buying a few more. It's definitely worth giving it a go.

Lush Crazy Train Bath Bomb costs £5.50 (England) / $7.95 (USA).

5 Responses to Review: Lush Crazy Train Bath Bomb