Review: Lush Yog Nog Bath Bomb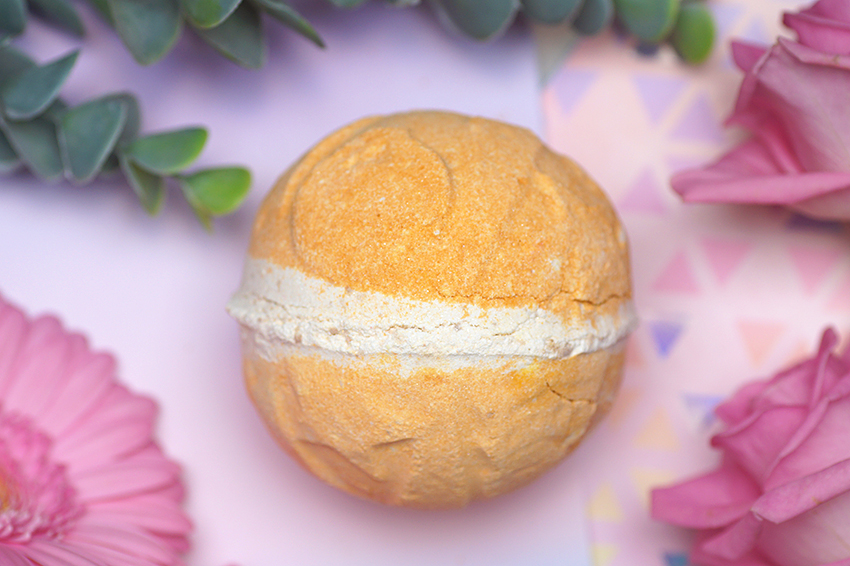 It's no surprise that I'm a big fan of the Yog Nog scent family. And even though it's a wintery scent, I have no problem using this in the summer. I was in need of a comforting, spicy bath that at the same time would hydrate my already dry skin. And guess who's perfect for that? Yog Nog! This isn't the first time that I use Yog Nog, but this will be my first review on the bath bomb. It's one that I love dearly and will continue to buy!
If you're curious about this bath bomb, then keep on reading.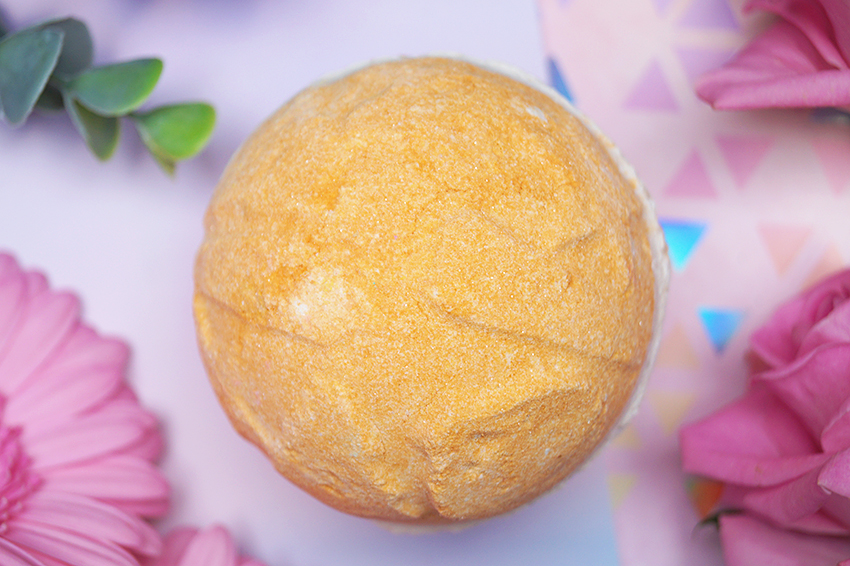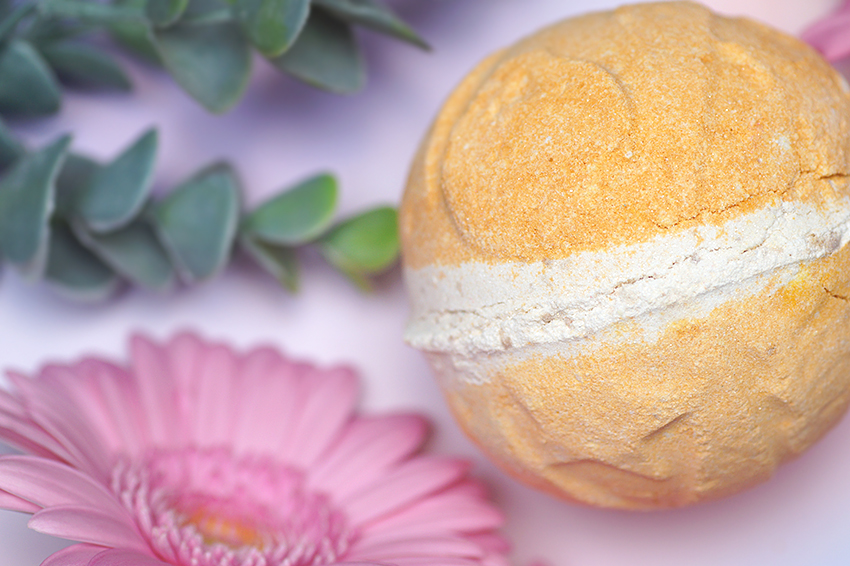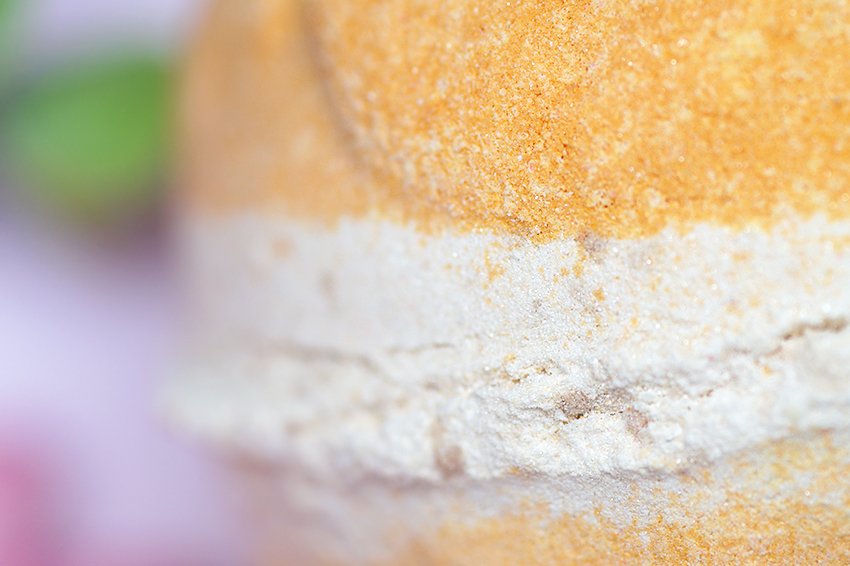 What is it?
Ingredients: Sodium Bicarbonate, Citric Acid, Fair Trade Shea Butter, Laureth 4, Fair Trade Organic Cocoa Butter, Clove Bud Oil, Ylang Ylang Oil, Cream of Tartar, Water (Aqua), Soybean Flour, Titanium Dioxide, Extra Virgin Coconut Oil, Organic Jojoba Oil, Synthetic Fluorphlogopite, Tin Oxide, Sodium Coco Sulfate, Cocamidopropyl Betaine, Dipropylene Glycol, *Eugenol, Perfume, Colour 19140, Colour 47005, Colour 45350
Lush Yog Nog Bath Bomb costs £5.95 / $6.75 and is part of the temporary Harajuku range, consisting of 54 new, exclusive bath bombs. You've probably heard of Yog Nog before — there's a growing line of products sharing this scent. Fans of this scent will be glad to hear that there will be a shower gel and body conditioner of this product soon! There's already the shower jelly, body lotion, yule log bubble bar and of course the very first product with this scent — Yog Nog soap, which was released in 2014. Some of these products only pop up at the Christmas range, because Yog Nog is a wintery, spicy scent. Some would describe it as caramel, but to me, it's a spicy, sweet scent. It definitely has that sweetness to it, but there's a wintery, creamy and spicy layer as well, making this a comforting and lovely scent.
Yog Nog Bath Bomb contains shea butter and cocoa butter — this is truly wonderful. In the center of Yog Nog, there are big chunks of these butters. They will soften the water, and therefore also your skin. Who wouldn't want a soft, hydrated skin, especially in the winter? Although I must admit — my skin always tends to be dry and flaky, so Yog Nog is an all year round favorite here. There's clove bud oil as well, which is a spicy and warming ingredient, which has stimulating effects on the skin. Ylang ylang oil is sweet and floral, it uplifts the mood and reduces anxiety. Soybean flour transforms into a rich and softening milk, when in contact with water. This is also soothing and hydrating for the skin. Coconut oil softens and protects the skin, and finally jojoba oil, which is very moisturizing.
Play the video in 2160p quality and on full screen for the best experience! The video has been speeded up.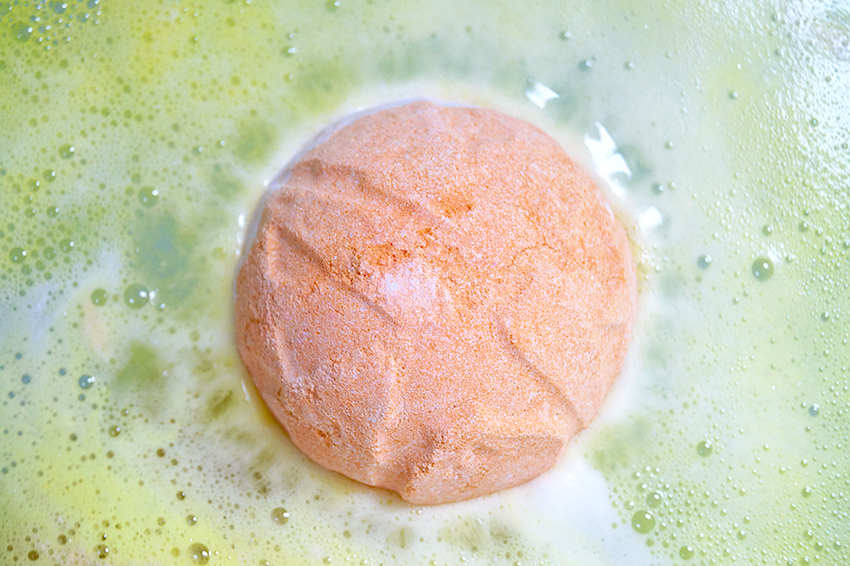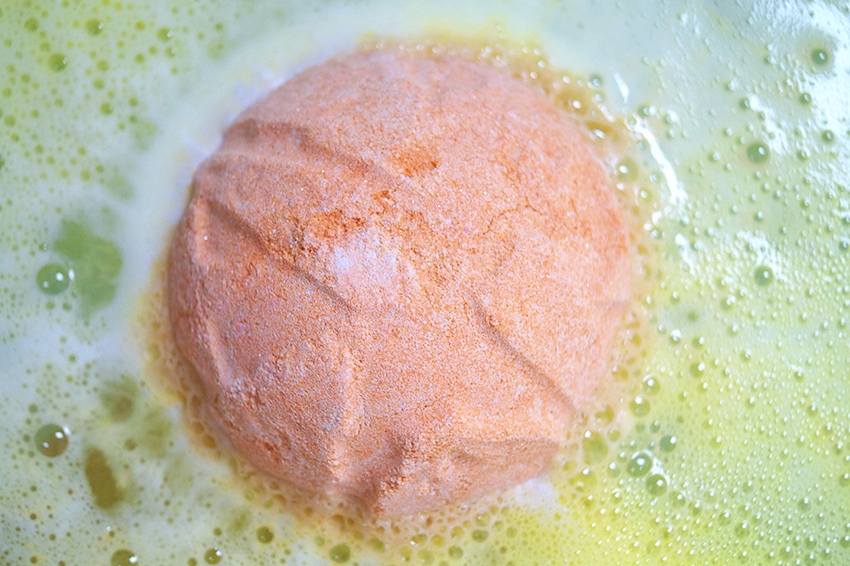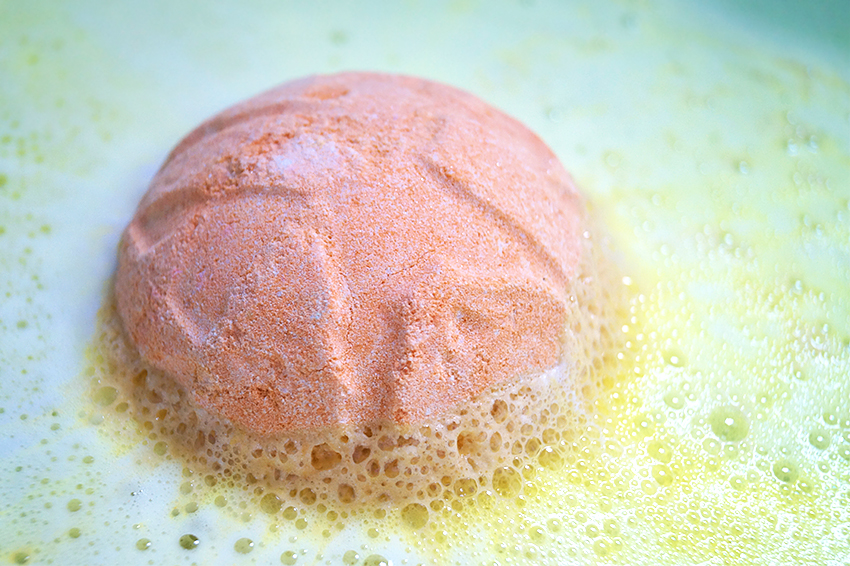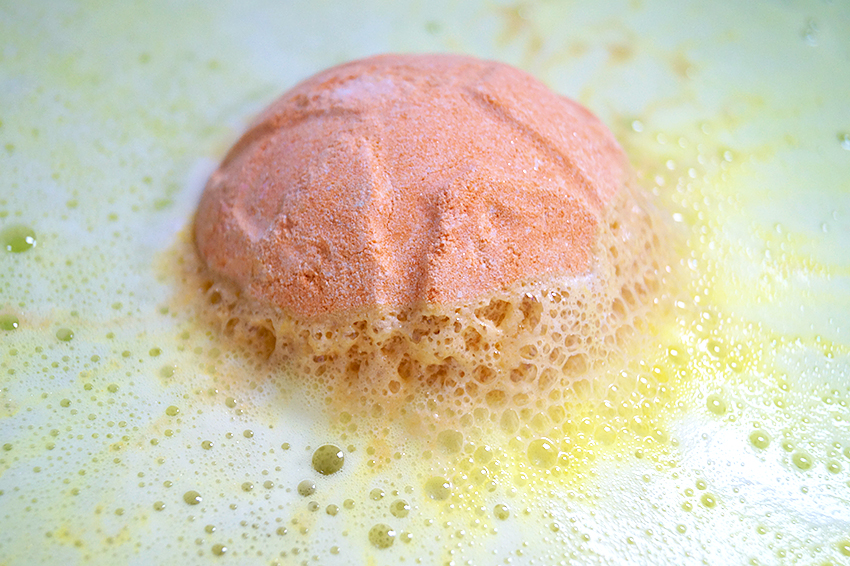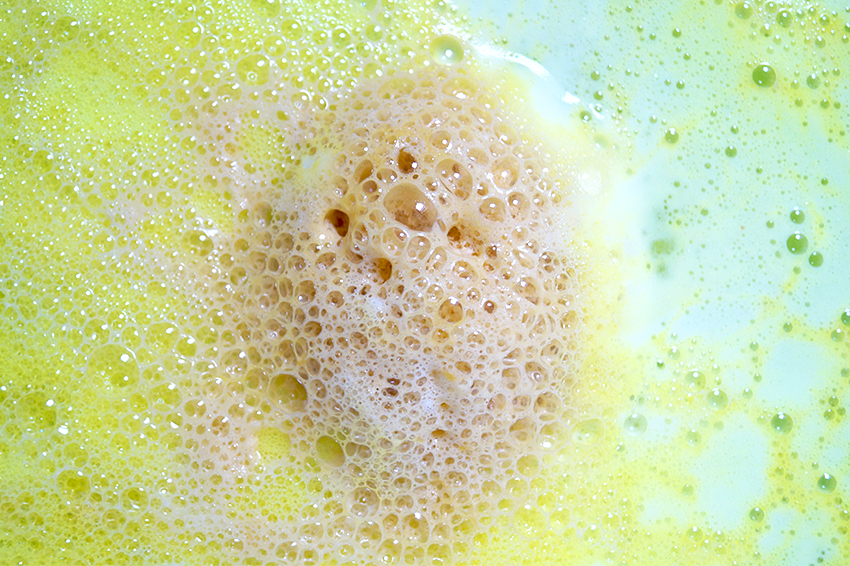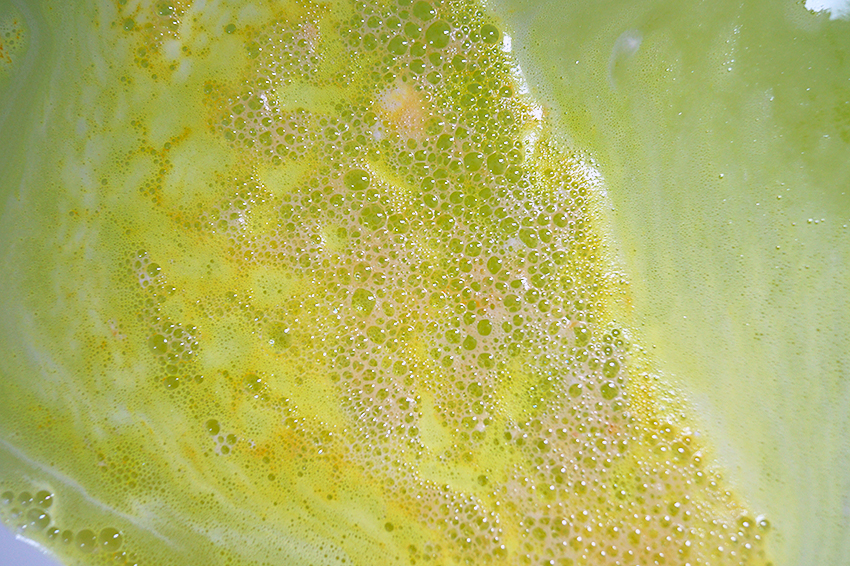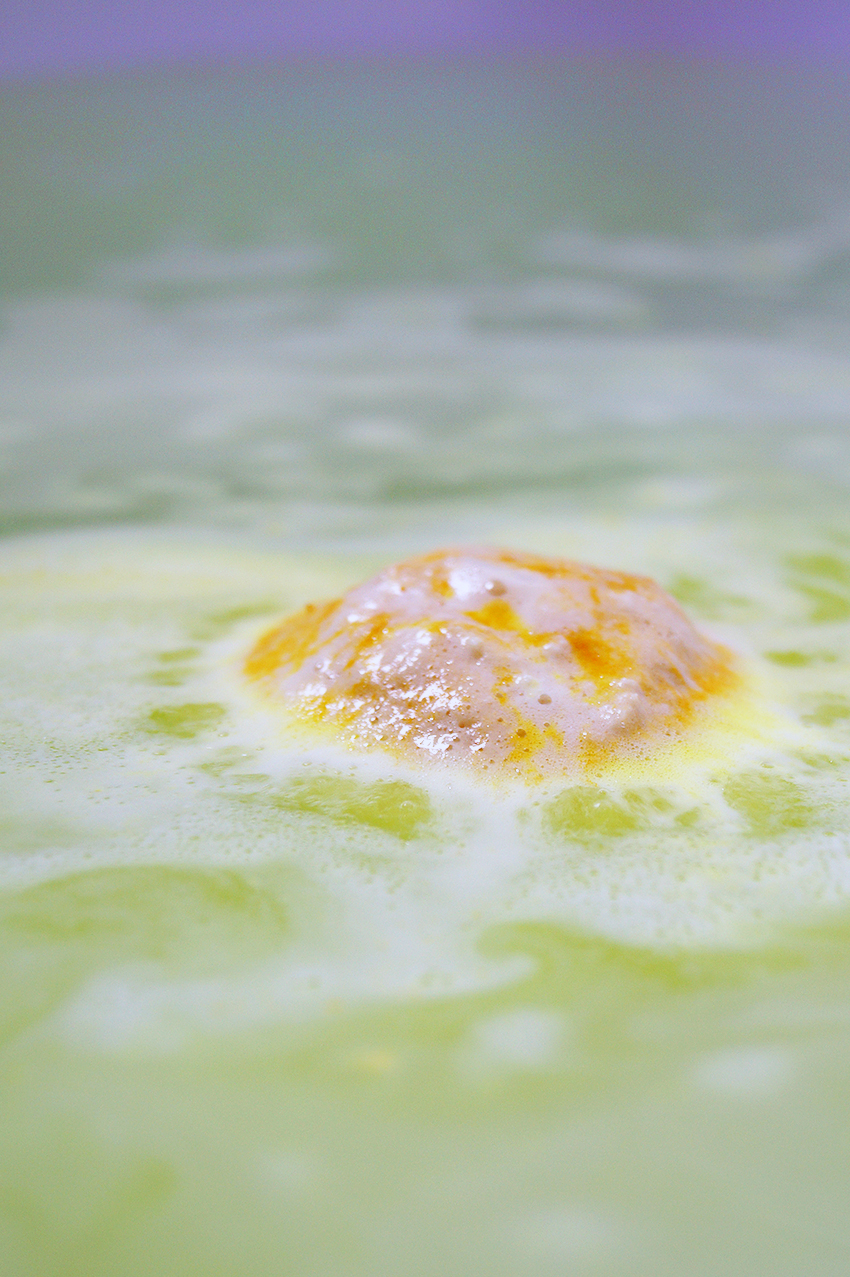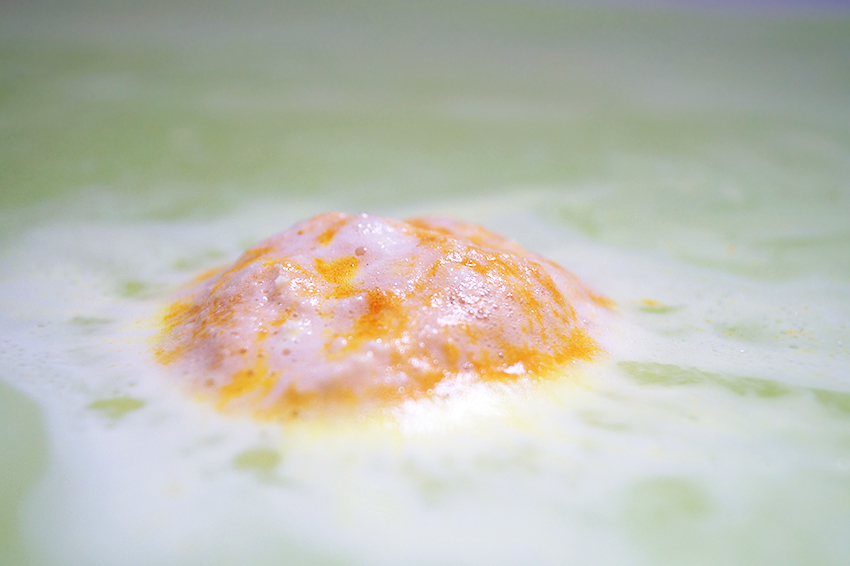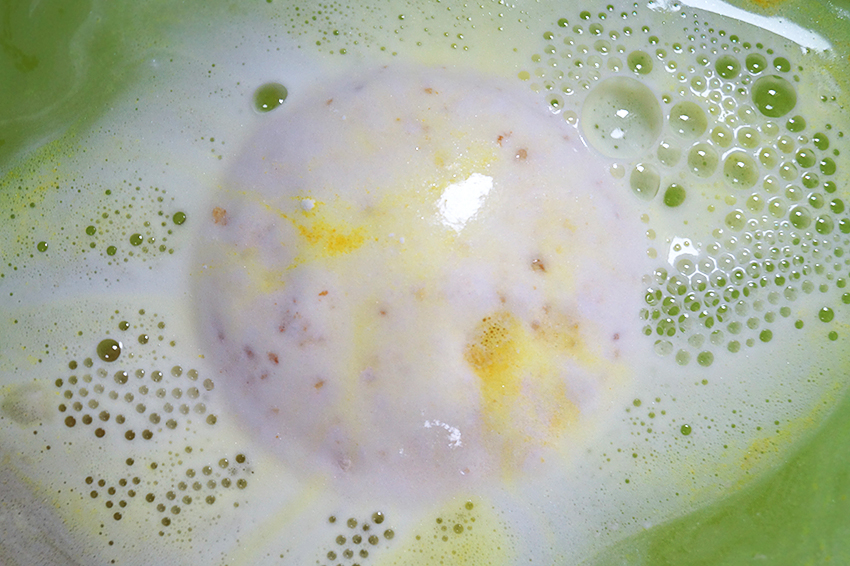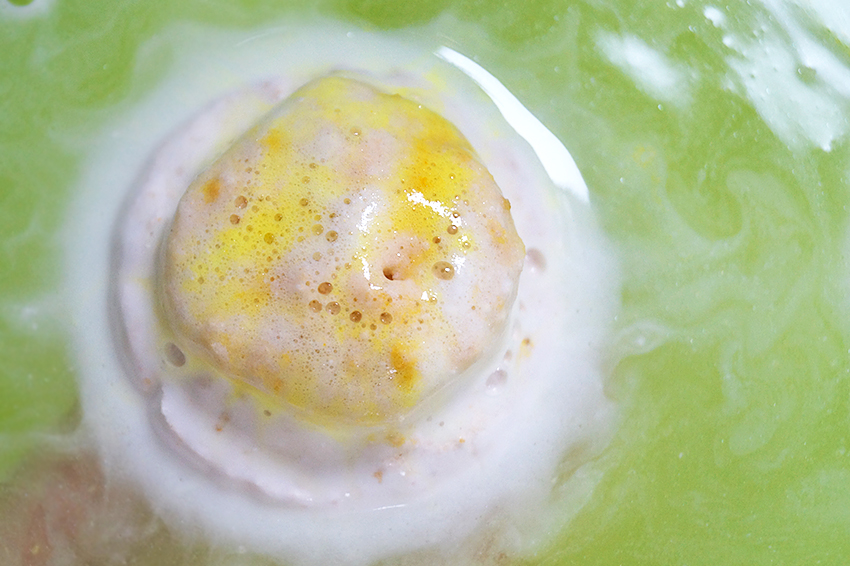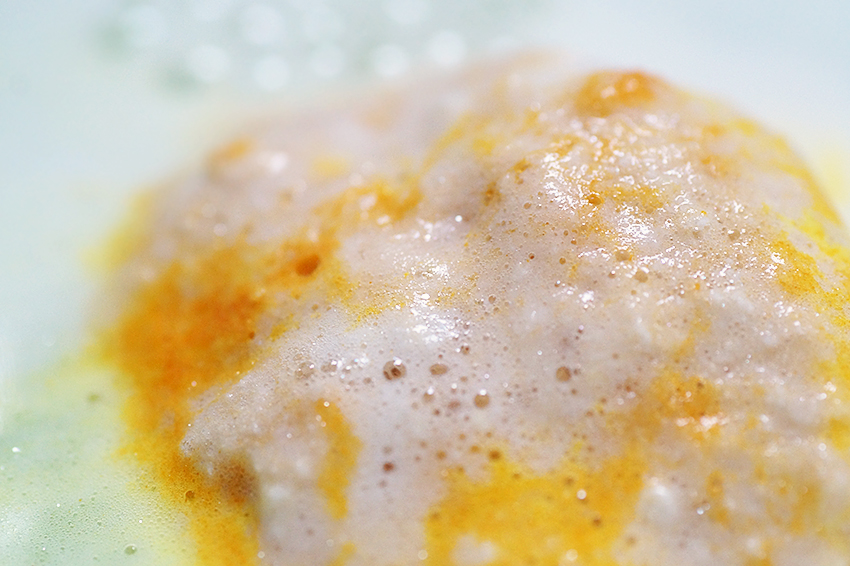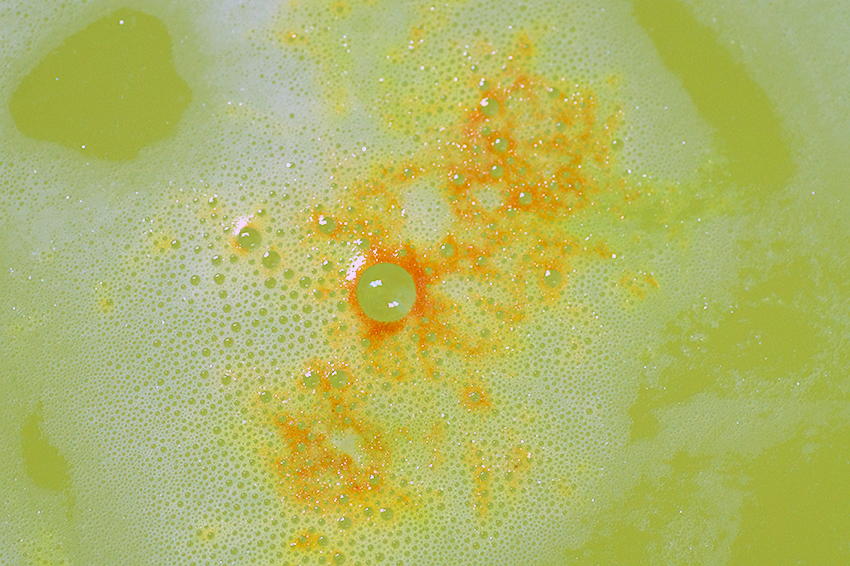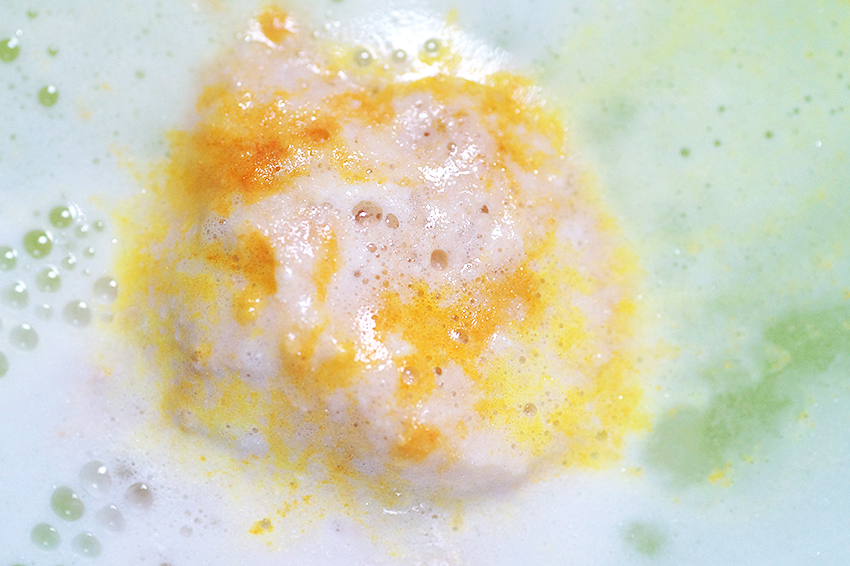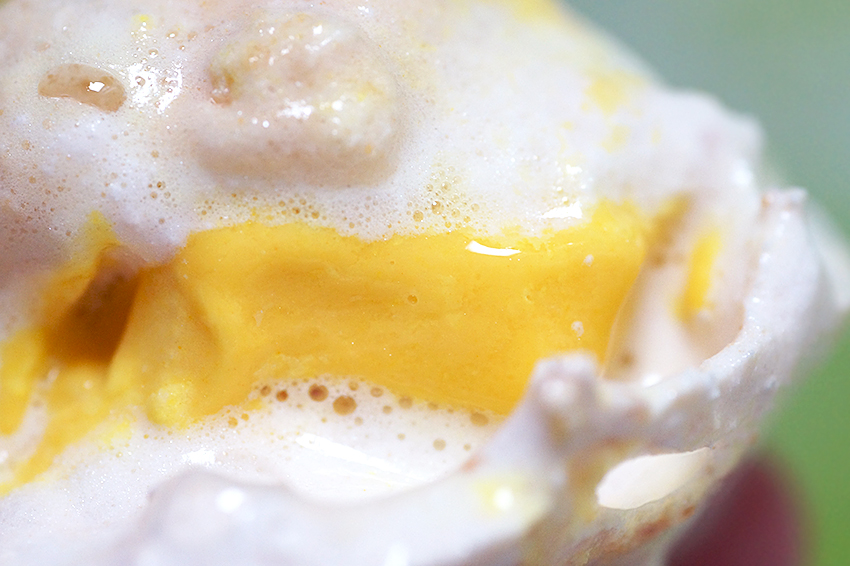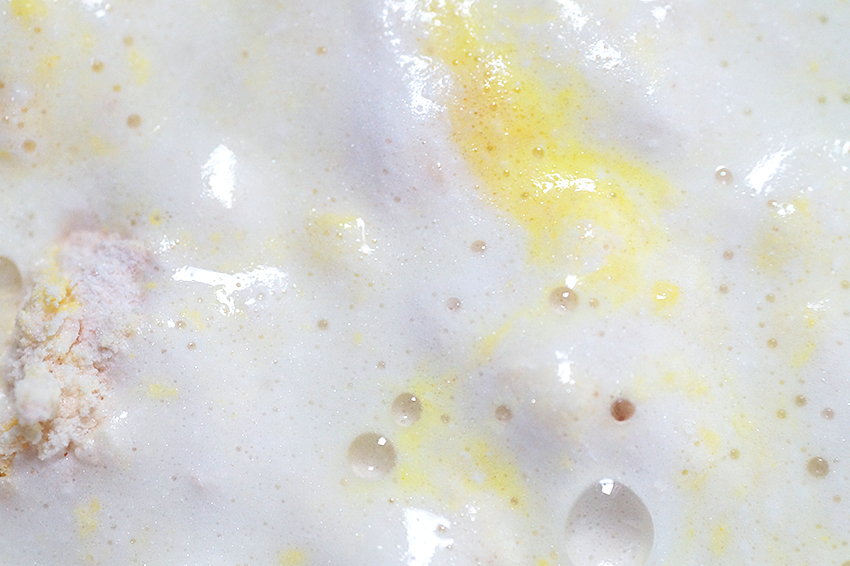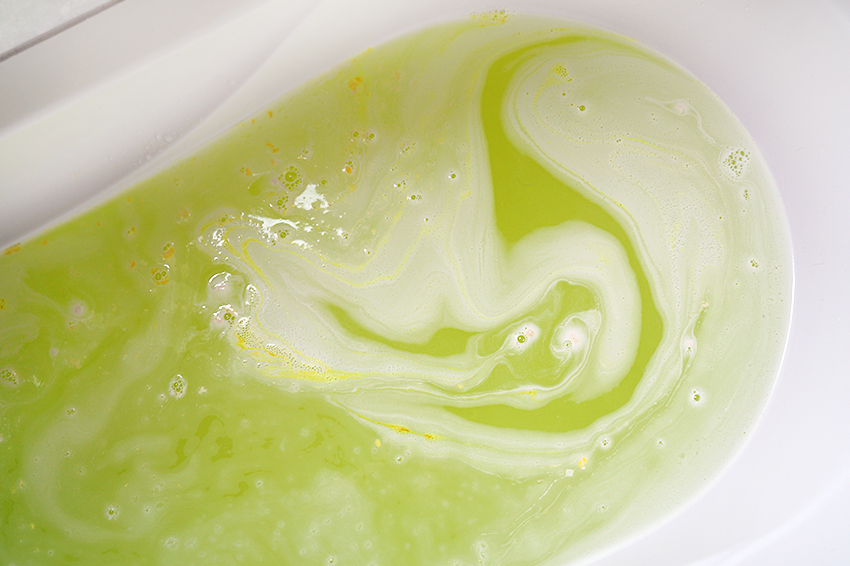 Mijn ervaring
When Yog Nog hits the water, it immediately starts spewing out yellow streams and thick, frothy yellow foam. It rapidly transforms the water into a yellow shade, while floating on the surface for a good 5 minutes. In terms of bath art, it's not very spectacular — there's only a yellow color. When it's halfway dissolved, you get to the core of the bath bomb. The core contains big chunks of cocoa butter and shea butter, that slowly melt in the water, making it SO soft and creamy. That's one of the things I like so much about this bath bomb: it makes your skin buttery soft.
The final color of the water is a yellow shade. While it's not my favorite color to bathe in, it fits Yog Nog perfectly, all products of this scent family are yellow. The spicy, warm scent was fairly strong, but not too overpowering — it was actually quite nice and gave the whole experience the perfect touch. I loved bathing with Yog Nog, and so did my skin. I could clearly feel a hydrated layer afterwards on my skin, and the scent lingered for quite some time on my skin.
All in all, a divine bath bomb, and not just for the winter. This was the third time using Yog Nog bath bomb, and I'm not even somehow who keeps on using the bath bombs over and over again, as I like to try everything out. So that's saying something!

Lush Yog Nog Bath Bomb costs £5.95 (England) / $6.75 (USA).