Review: Lush Hi Ho Silver Bath Bomb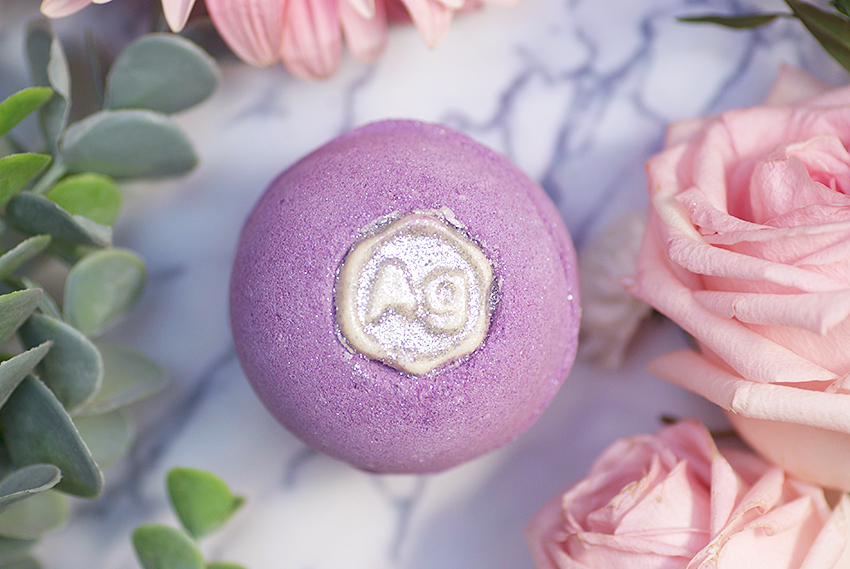 Lush proves us that a smaller bath bomb doesn't have to perform less than a bigger bath bomb. In fact, Goldrush showed us what a little bath bomb can do! Since Hi Ho Silver looks a lot like Goldrush, but with different colors, I thought I'd test this one as well. If you're curious, keep on reading!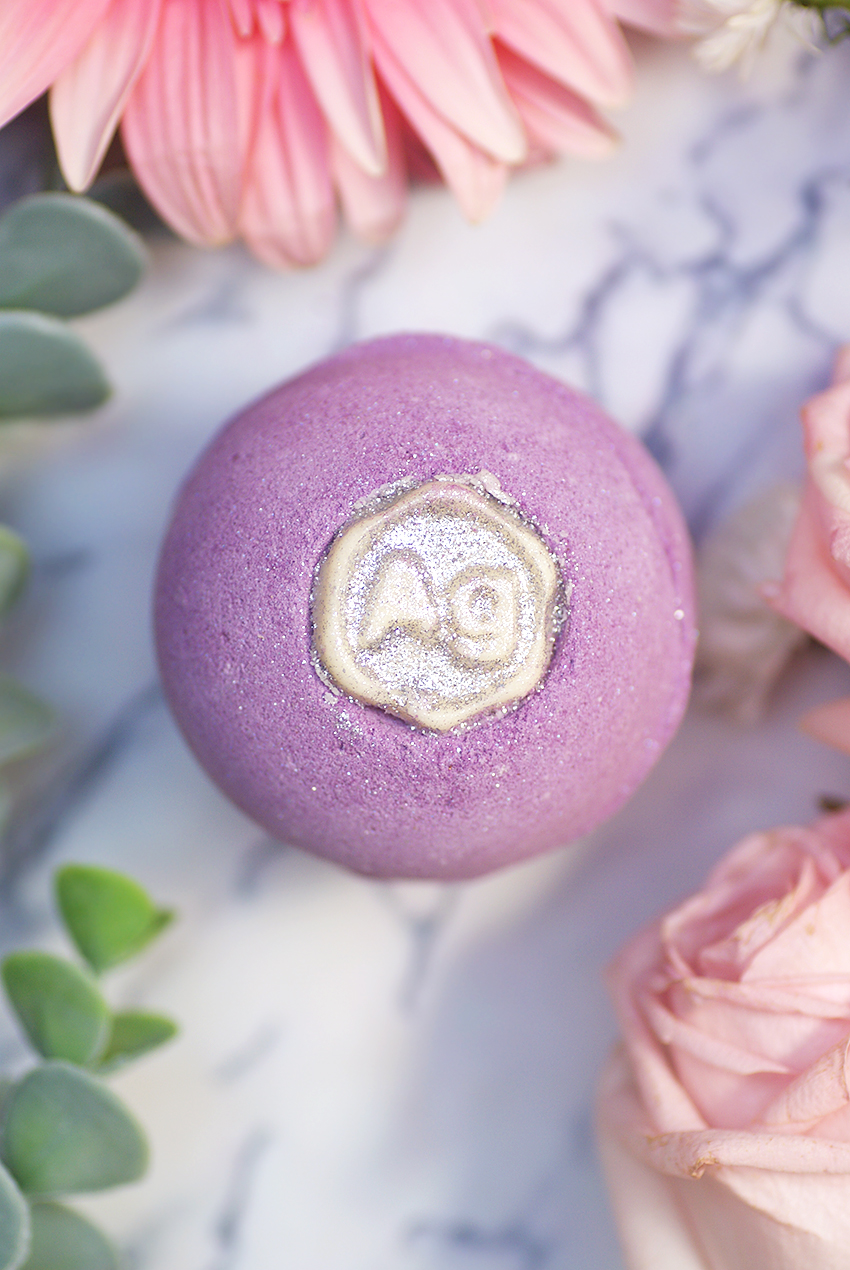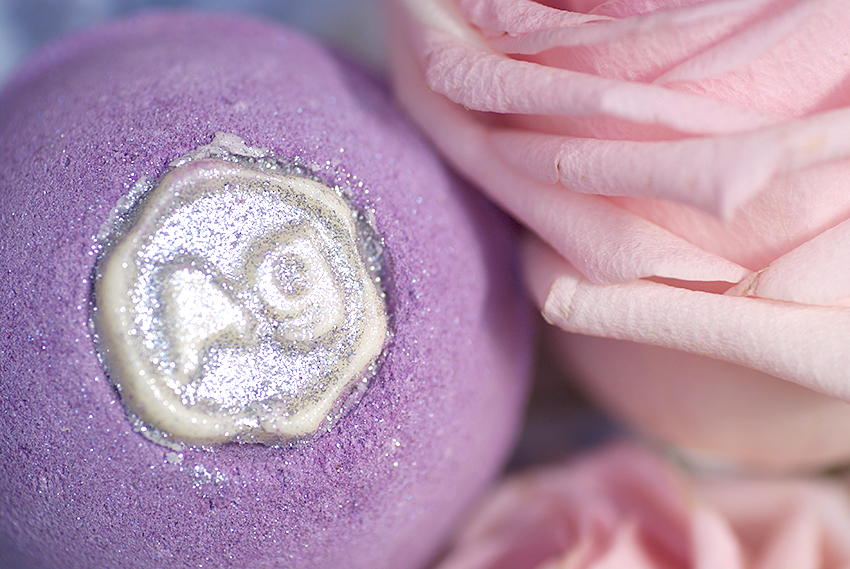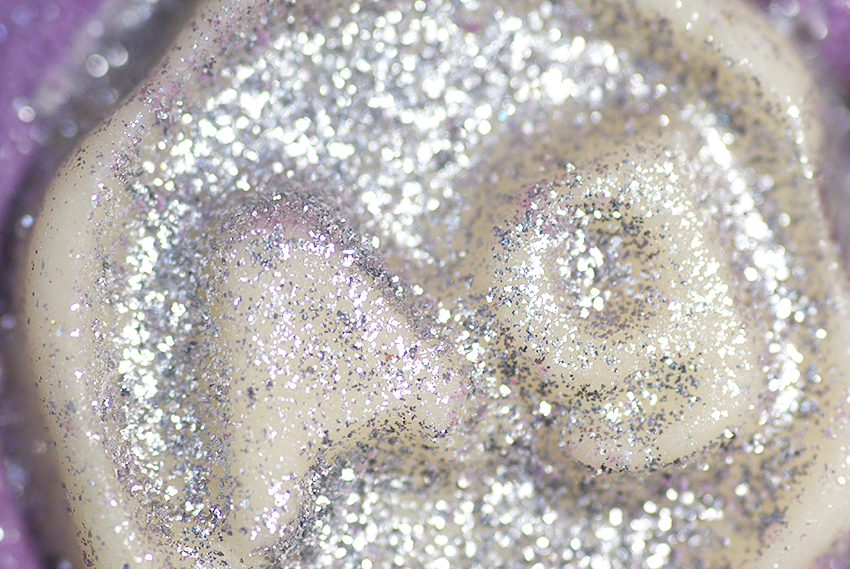 What is it?
Ingredients: Sodium Bicarbonate, Citric Acid, Synthetic Fluorphlogopite, Titanium Dioxide, Fair Trade Organic Cocoa Butter, Lime Oil, Olibanum Oil, Brazilian Orange Oil, Cream of Tartar, Water (Aqua), Fair Trade Shea Butter, Almond Oil, Dipropylene Glycol, Laureth 4, Sodium Coco Sulfate, Cocamidopropyl Betaine, Tin Oxide, Benzyl Salicylate, Hydroxycitronellal, Isoeugenol, *Limonene, Perfume, Colour 42090, Colour 77742
Lush Hi Ho Silver Bath Bomb costs £5.95 / $5.95 and is part of the temporary Harajuku range, consisting of 54 new, exclusive bath bombs. Hi Ho Silver is a smaller bath bomb, it's purple with a silver stamp on it. This stamp is made from cocoa butter and contains (biodegradable) glitter. The bath bomb itself contains lime oil, olibanum oil, orange oil, almond oil and some shea butter. Well, that sounds very nice and promising. I also really like the color, purple is actually my #2 favorite color! (Pink being #1, of course)
The scent is delicious. It's a fresh and bit fruity scent because of the orange, but has a warm layer to it because of the almond. I think the scent resembles Celebrate / Golden Wonder a little bit. It's a rather subtle scent, nothing too overwhelming. It's a great scent, I actually love it a lot. A soft and warm scent with a hint of orange.
Play the video in 2160p quality and on full screen for the best experience! The video has been speeded up.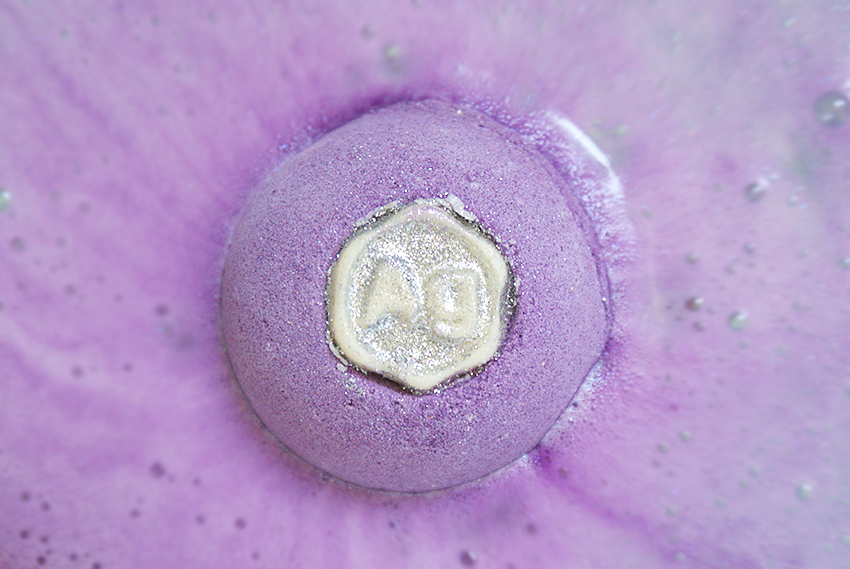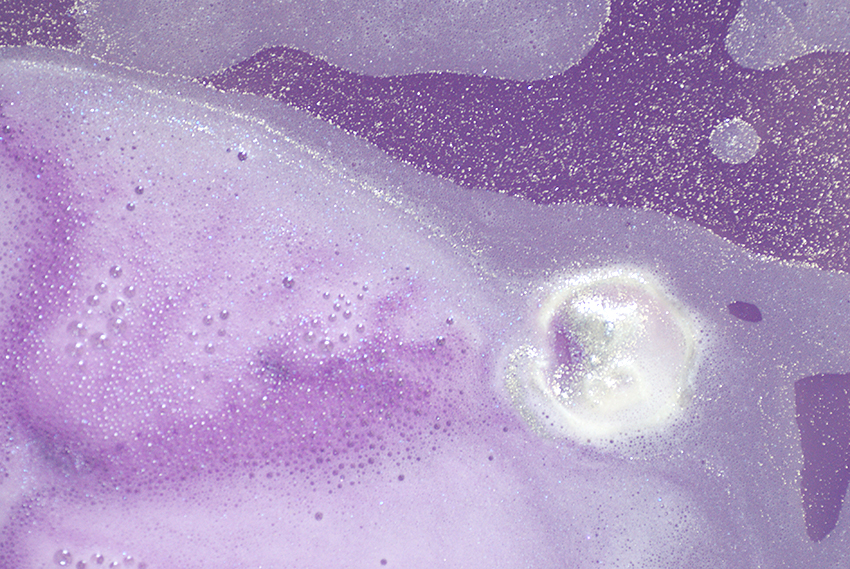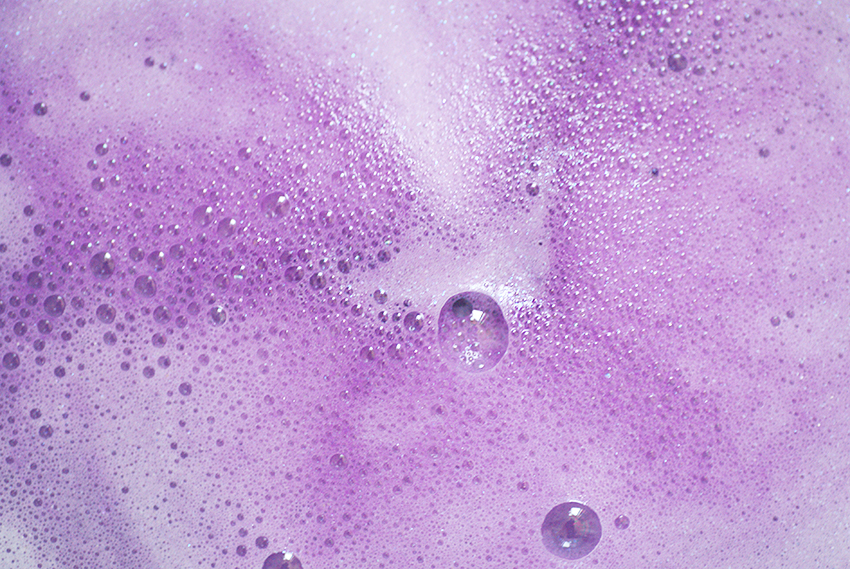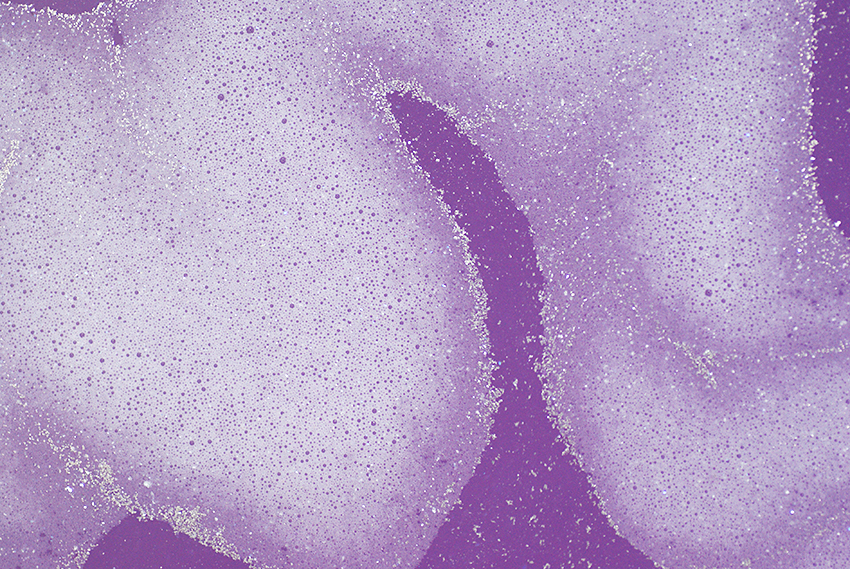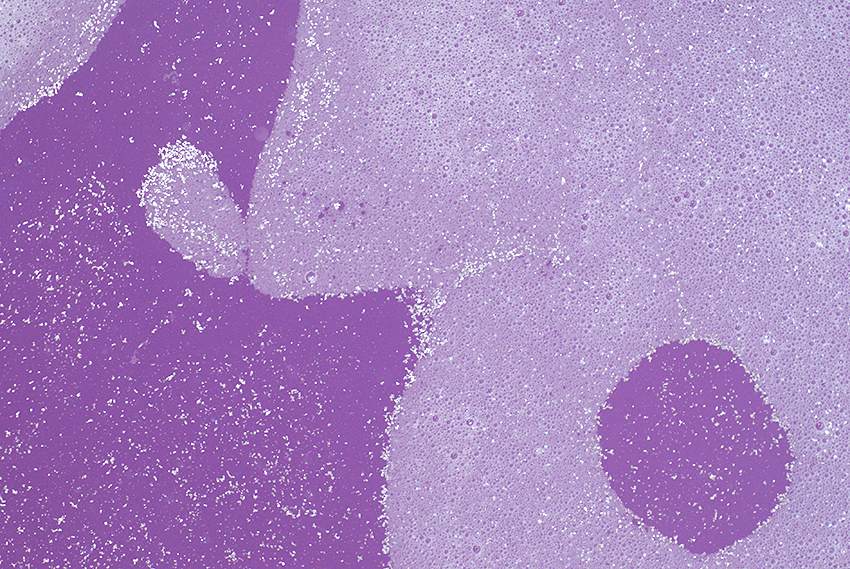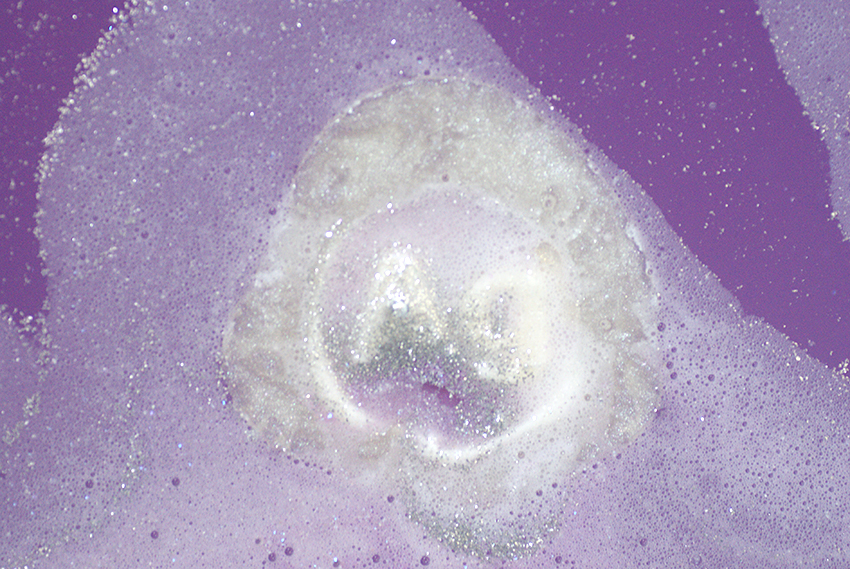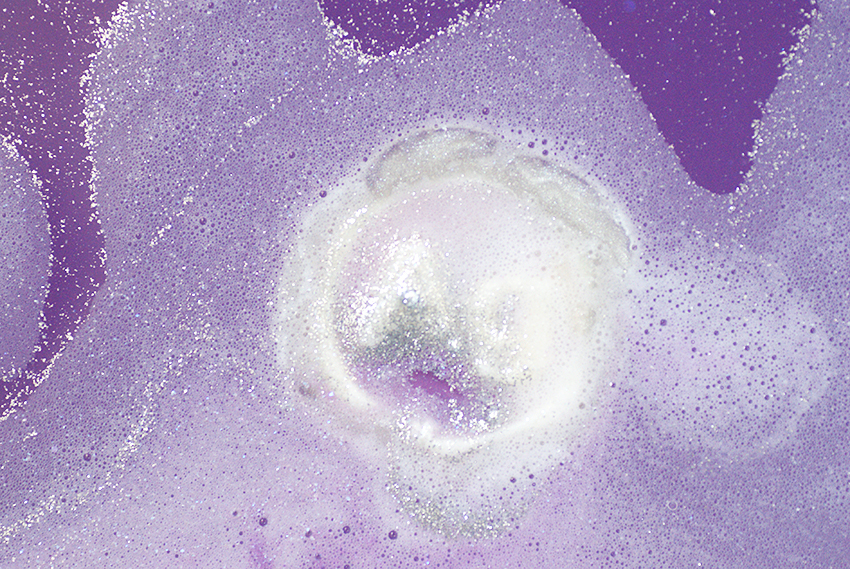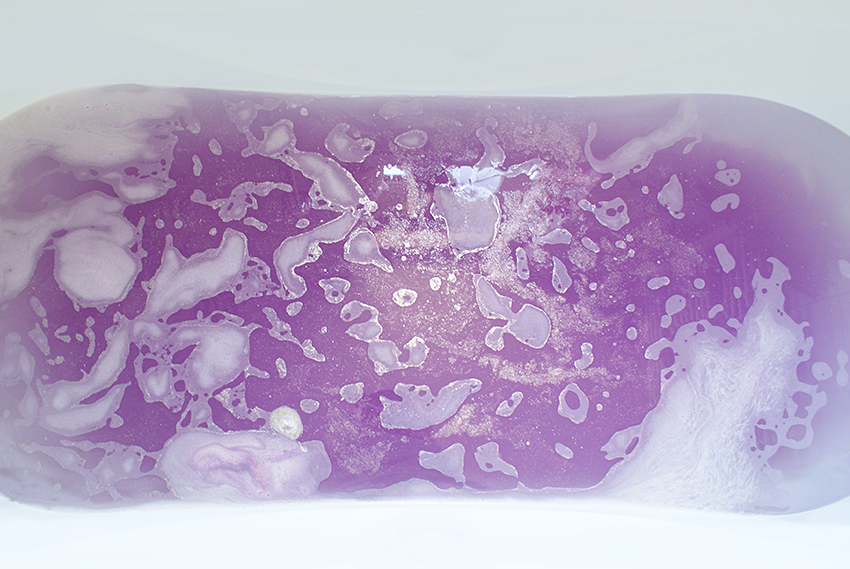 What do I think?
I could post another hundred photos, but I think it's obvious what it looks like in the tub. This little bath bomb really packs a punch. When it touches the water, it starts shooting purple foam in all directions. It starts bobbing through the bath, all while the purple foam is transforming the water into a vivid purple shade. After a minute of fizzing, the silver stamp is melting in the water. Now the glitter festival can begin! Gay Pride has nothing on Hi Ho Silver. Loads of silver flecks are being spit onto the surface. I'm not sure whether to be happy or concerned — this is a lot of glitter. The white puddles of foam on the surface are outlined by silver glitter. Is this what you call silver lining?
The water is truly beautiful. Enchanting, magical. A vibrant color of purple, blue lustre pulsating in the water, there's some foam on the surface that is surrounded by silver glitter. At the level of the water there is a silver line of residue on the tub, some glitters are glued to the wall of the bath thanks to the butters. Believe me when I say I'm a big fan of glitter, but this is.. mental. It's literally everywhere. It's stuck to the bath, to my body. When I dried my hands using a towel, the towel was covered in glitter. I also don't detect any scent, unfortunately, I think the scent has run away for the glitter.
After exiting the bath I look like a stripper. I'm covered in glitter, and not just a little bit — I look like the fucking tin man from Wizard of Oz. Outside in the sun, I looked like Edward Cullen from Twilight. You know the scene where he steps into the sunlight and starts to sparkle? Well, that was me.
Although I love the bath art and the scent, I think the amount of glitter is too much. A little less would be just right. My skin did feel nourished and soft, but I'm afraid the glitters on my body will last even longer.. Suddenly, the name all makes sense now.

Lush Hi Ho Silver Bath Bomb costs £5.95 (England) / $5.95 (USA).