Review: Lush Love Token Bubble Bar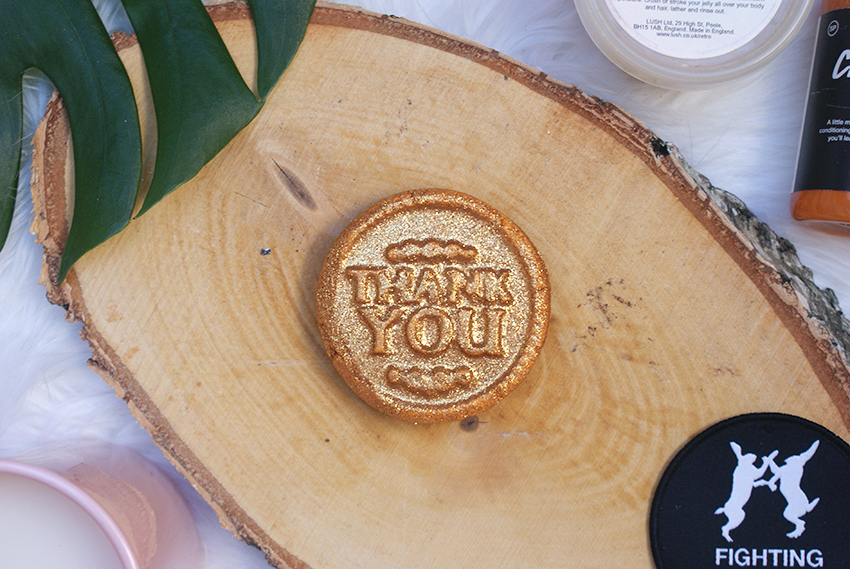 Are you looking for a bubble bar with lots of glitter? Stop your quest, grab your wallet, put on your coat (very important, it's cold outside) run to nearest Lush and throw Love Token in your shopping basket. (Or immediately throw in sixteen) This bubble bar has not only a great smell but also a LOT of glitter. Are you curious? Then read on. I know you want it.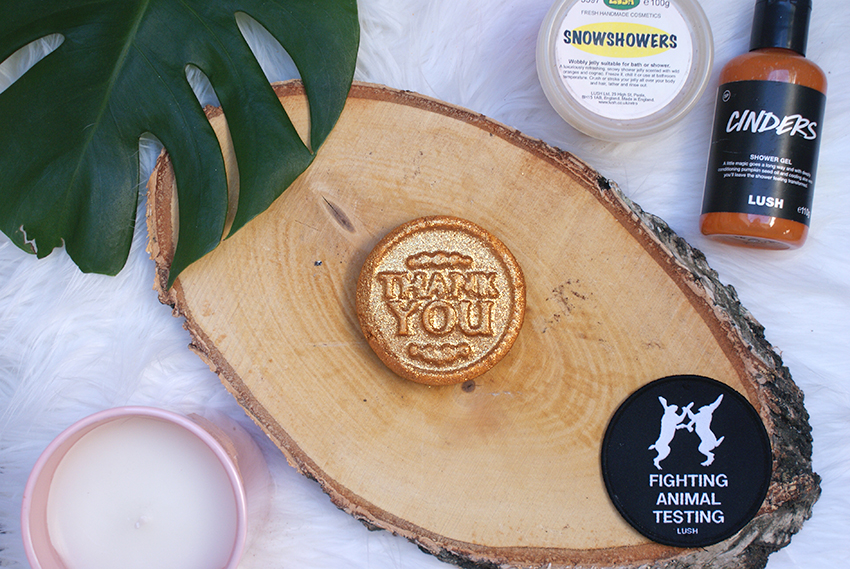 What is it?
Lush Love Token Bubble Bar costs £4.95 and is part of the Valentine's Day range. It shares its fragrance with Gingerbread Man Sparkle Jar, which means that it has the delicious smell of spicy Christmas cookies. With emphasis on spicy, because I can smell the ginger and cloves very well. I think it's really a Christmas fragrance though, so that it's in the Valentine collection (even if it is probably still snowing on February 14), surprises me. Anyway, he is gold, has glitters and smells nice, so I'm not complaining.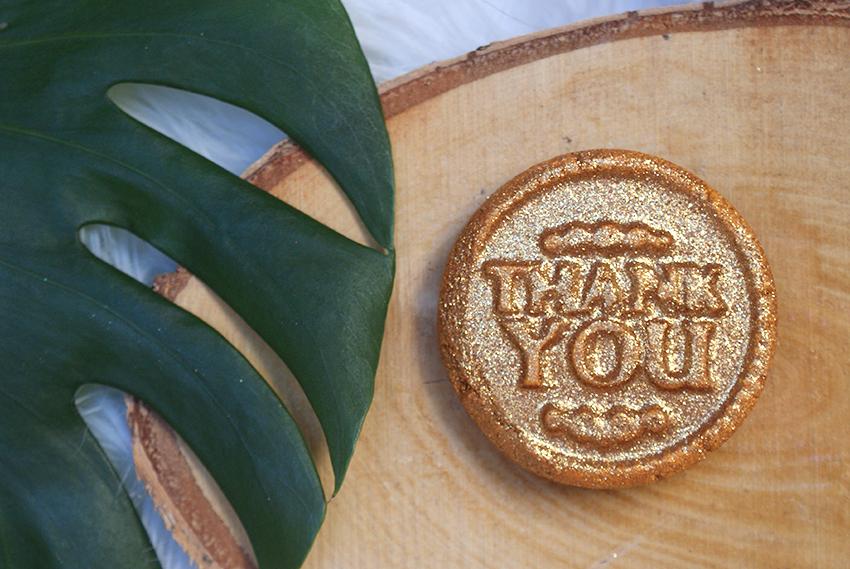 What's inside?
Sodium Carbonate, Cream of Tartar, Sodium Laureth Sulfate, Glycerine, Lauryl Betaine, Perfume Ginger Oil, Pine Needle Absolute, Clove Bud Oil, Guaiacwood Oil, Gardenia Extract, Titanium Dioxide, Synthetic Fluorphlogopite, Tin Oxide, Silica, Benzyl Alcohol, *Benzyl Benzoate, Cinnamal, *Citral, *Eugenol, *Limonene, *Linalool, Colour 19140:1, Colour 77491, Colour 19140, Colour 15510
The bubble bar contains ginger oil, pine needle absolue, clove oil, guaira oil and gardenia extract. He is pretty glittery, so everything you touch after is covered with glitter. I am pretty used to being covered in glitters (I've been a Lushie since 2013 so yeah), but if you have difficulty with this, I would perhaps go for another bubble bar. Although I can not imagine, because glitters seriously makes everything better, right?!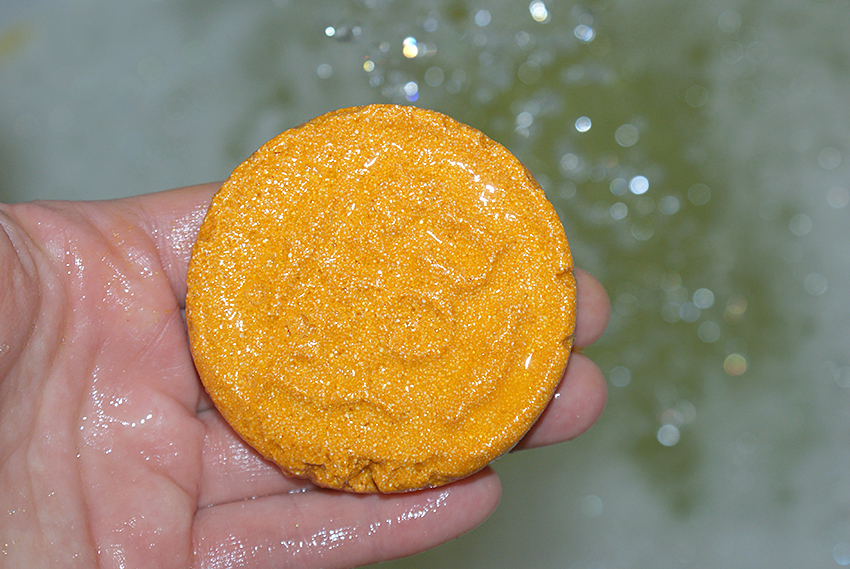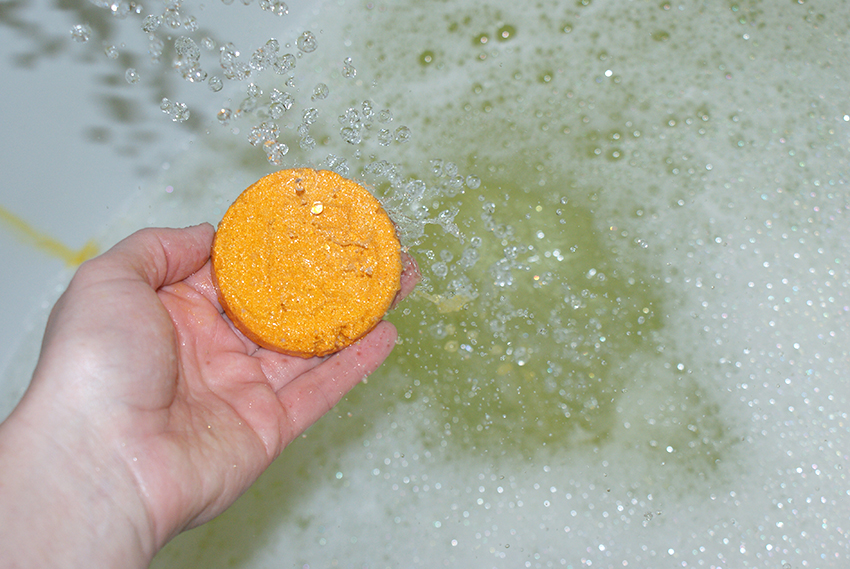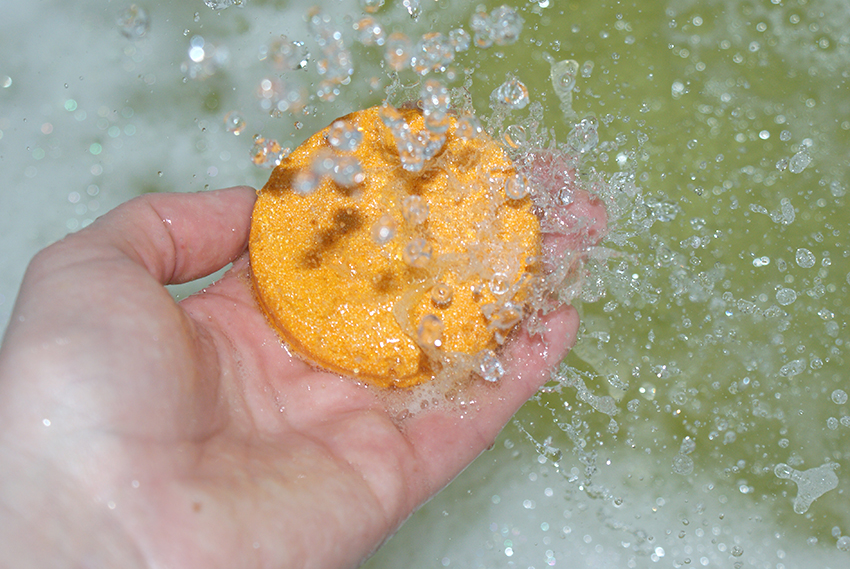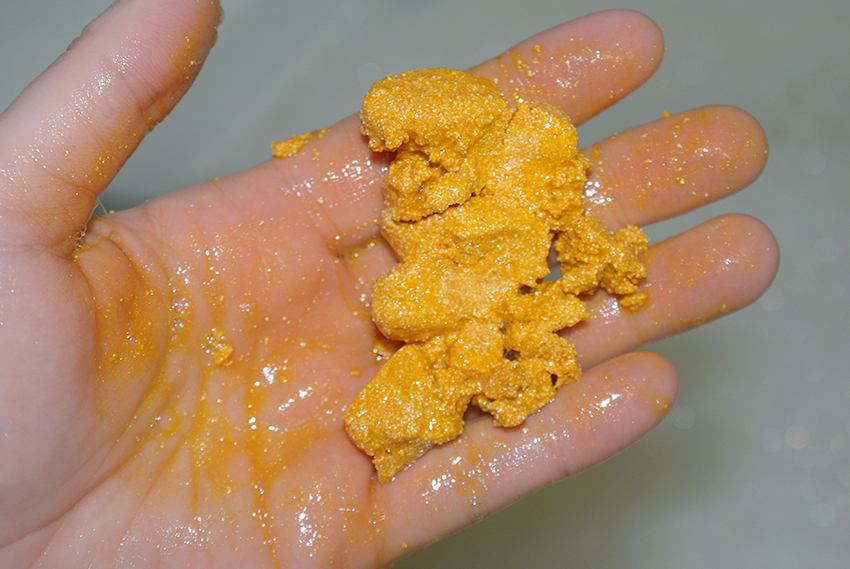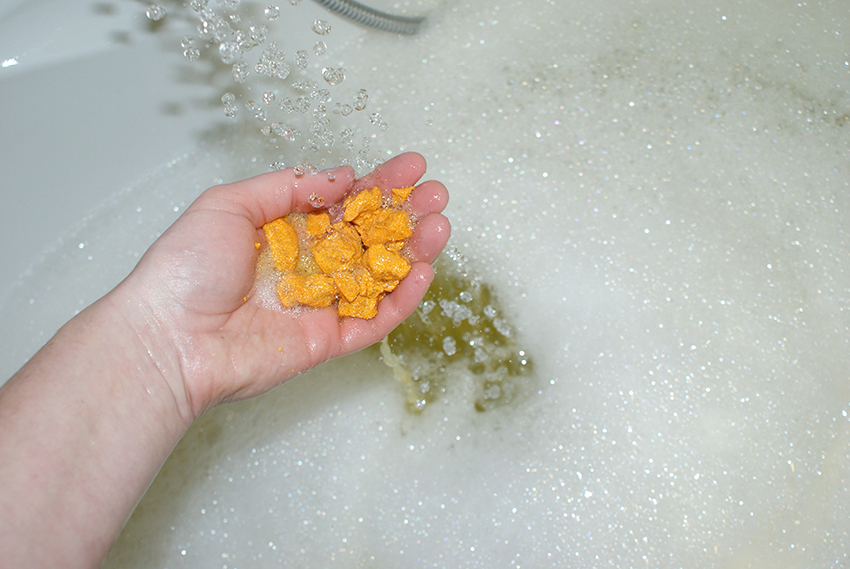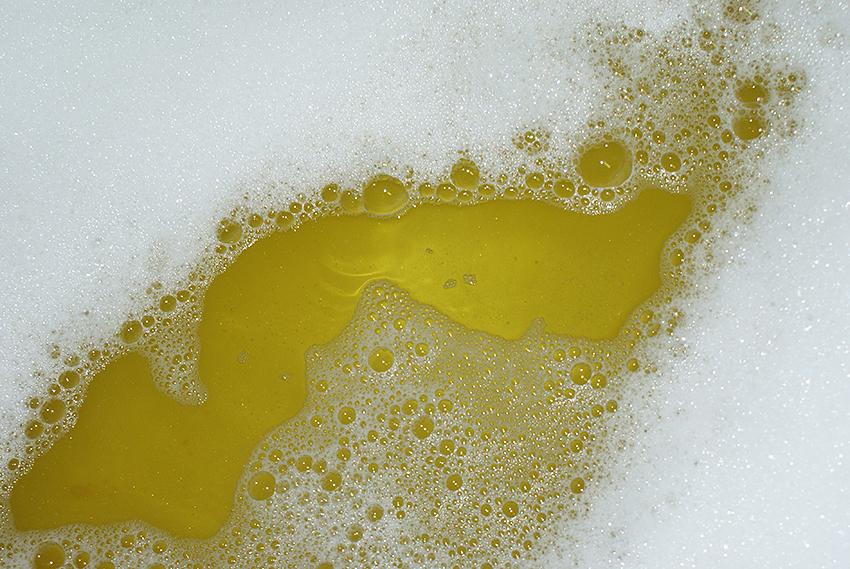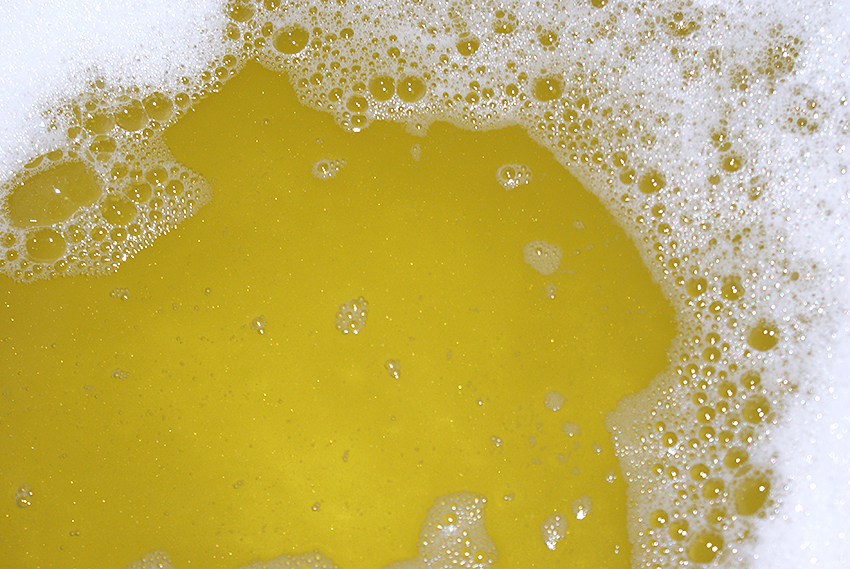 What's inside?
As you can see on the first picture, the glitter layer on Love Token has disappeared quite quickly. Fortunately, the glitter is clearly visible in the water, which gives it a nice effect in combination with the bright, yellow color. The warm, spicy scent is very noticable — but I also used the whole bubble bar. Actually that was not the intention, because I prefer to use bubble bars several times. But the number of bubbles that came from it was not overwhelming. I have had bubble bars with which I got a lot more bubbles.
I kept the whole Love Token under the running tap, normally I put it back to dry after enough bubbles. But since I thought the effect was a bit meh in the bath, I decided to crumble it. Rather one good bath session, then two moderate bad sessions, right? After I used the whole bubble bar, the bath looked good. The color was vivid, the scent was present, there were enough glitters visible, but still I did not find him great spectacular in one way or another. It was a nice bath, absolutely, but I would not buy it again. I'd rather go for Sunny Side Bubble Bar then.

Lush Love Token Bubble Bar costs £4.95 (England) / $6.95 (USA).