Review: Lush Ultraplant Facial Cleanser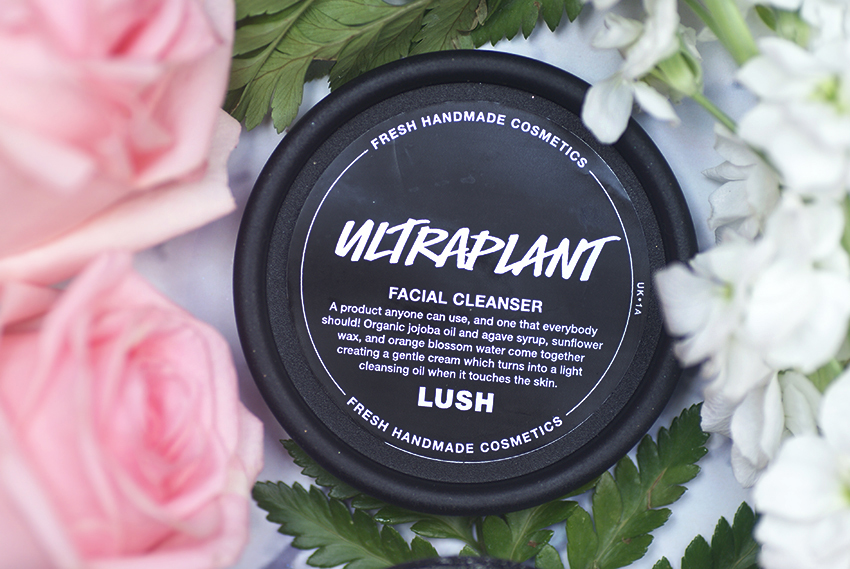 I've been a fan of Ultrabland for like, forever. This facial cleanser by Lush has a great substance that effortlessly removes my makeup and the end of the day, but also takes care of my skin. When I saw there's a vegan version of Ultrabland, called Ultraplant, in Liverpool, I didn't hesitate for a moment. Today I will show you Ultraplant, but also show you the similarities and differences with the original Ultrabland. Is it better, or not?
If you're curious about this product, make sure you keep on reading!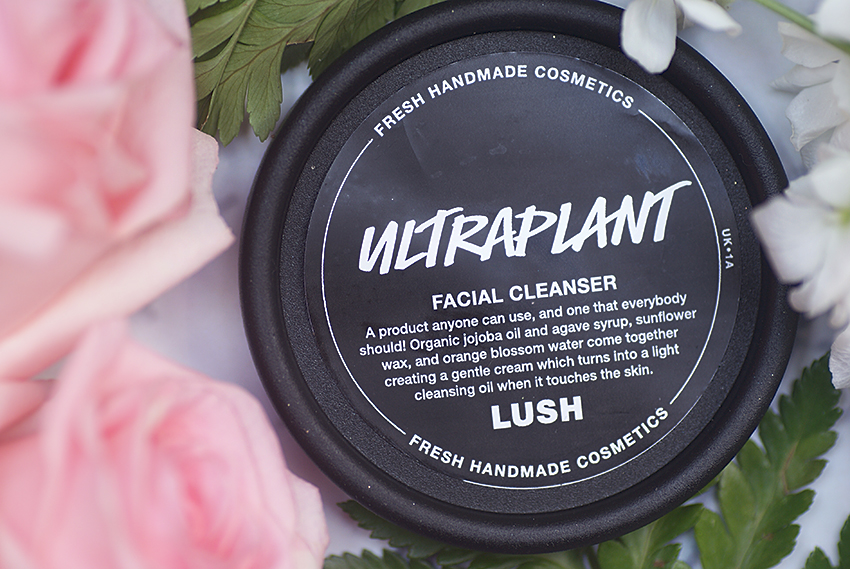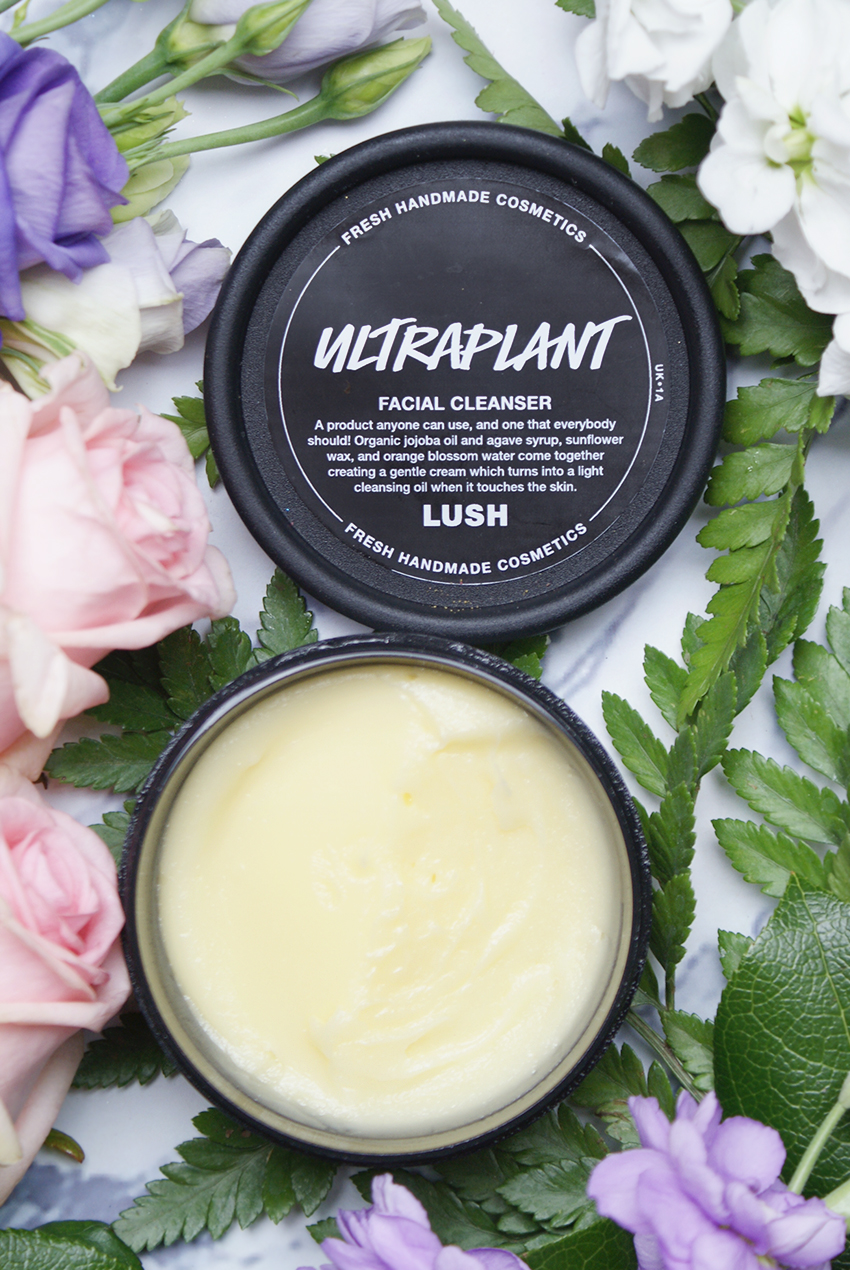 What is it?
Lush Ultraplant costs £12.50 for a 45 gram pot. It's available in one size only, Ultrabland is available in three sizes (45 grams, 100 grams and 225 grams). Ultrabland costs £9 for 45 grams, so Ultraplant is a bit more expensive. It's a facial cleanser, which not only removes makeup and dirt, but also cleanses your skin, leaving it clean, soft and hydrated. It's hydrating thanks to some ingredients, so it's great for dry skins. I've read some reviews saying that it's also great for oily skin, because it would remove impurities. I have a combined skin, so I can only share my experience with my kind of skin. If you're in doubt about wether to use it with your skin, consult a Lush employee.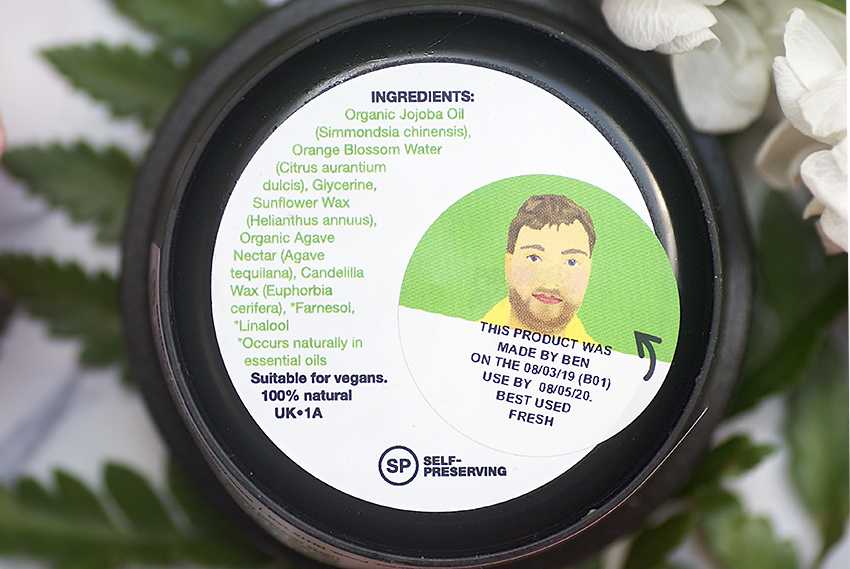 What's inside?
Ingrediënten: Organic Jojoba Oil, Orange Blossom Water, Glycerine, Sunflower Wax, Organic Agave Nectar, Candelilla Wax, *Farnesol, *Linalool
The ingredients list is really short, it only has 8 ingredients! It's a base of jojoba oil, followed by orange blossom water, glycerine, sunflower wax, organic agave nectar and candelilla wax. Farnesol provides a sweet and floral scent, linalool has a sweet scent. Jojoba oil, according to Lush, 'has affinity with our own sebum, it is more readily absorbed by the top layer of the skin and helps to balance sebum production'. Orange blossom water provides a wonderful, floral fragrance in the product. Then there's glycerin, you might've heard of this ingredient. It's a very moisturising ingredient, that is mild and acts as a preservative. Agave nectar is anti-microbial and anti-bacterial, but it's also a great vegan substitute for honey. Candelilla wax is very rich in nutrients, it also ensures a thick, workable texture and protects the skin and locks the moisture in.
When I look at the ingredients of Ultrabland, I see a lot of differences. It's not only beeswax and honey that has been replaced — the entire product has been modified, like the texture, but also the color is a bit more yellow. Ultrabland consists of almond oil, rose water, beeswax, honey, iris extract, glycerin, rose absolute, tincture of benzoin and a few parabens. The only similarity is therefore the glycerin. In Ultrabland there's also parabens, these are preservatives that have been under fire the last decade. You can read more about that here. Ultraplant does not have parabens in it, but will last, just like Ultrabland, 14 months.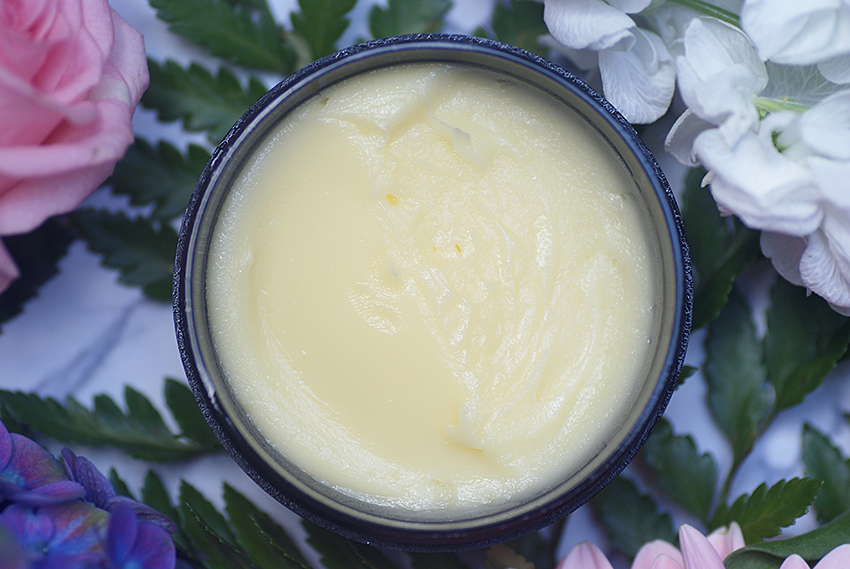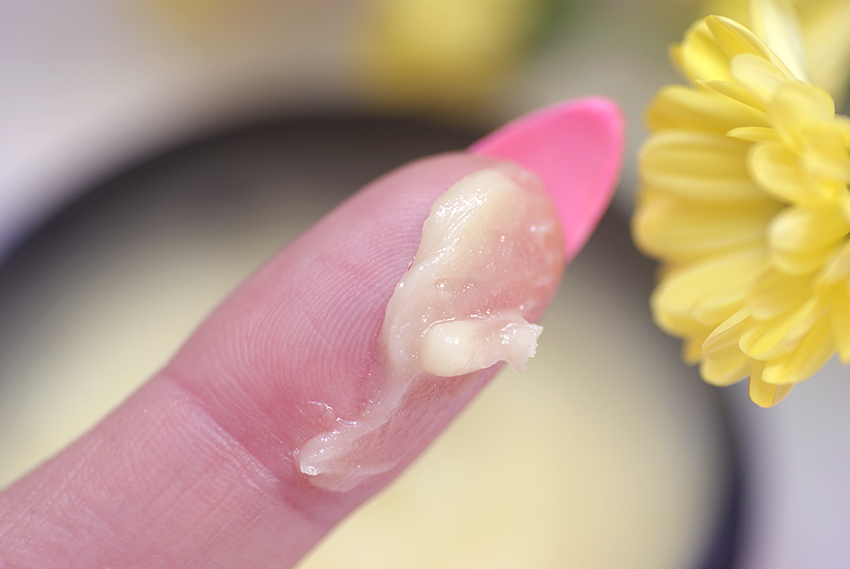 What do I think?
Ultraplant's texture is a bit of a oily cream. It turns into a cleansing oil when applied to the skin. It's a very light texture, easy to massage across the skin and it has a subtle, soft floral scent. Just a neutral scent, actually. The texture resembles Ultrabland a lot, but I find Ultraplant to be a bit lighter and softer, it melts quicker.
I take out a fingertip of the substance in the evening and massage it onto my face. The greasy substance glides smoothly over the skin and easily removes makeup and dirt. Afterwards I wet my Makeup Eraser under the tap and rub it across my face. My skin doesn't only feel clean, but also hydrated and more supple, and dry spots are no longer visible and eventually disappear after using Ultraplant for about a week. There's no greasy layer left behind on my skin, which is amazing, because I hate greasy layers. It's also very economical to use. A small amount, I'd say the size of a pea, is enough to cleans my entire face.
In addition to being extremely happy with this facial cleanser, I also use it for wounds and scratches on my skin. (I work in an animal shelter with cats, so scratches are very common here) The ingredients in it are safe for my skin and they give the wounds some hydration and healing, so that they not only heal faster, but also look better when they've healed. Ultraplant is a 100% natural and vegan facial cleanser that does a great job. I make sure I always have a pot in my bathroom. Compared to Ultrabland, there's no real winner in terms of cleansing the skin, because they both do a great job at this. But the fact that Ultraplant is completely vegan, makes it a winner for me.

Lush Ultraplant Facial Cleanser costs £12.50 (45 grams) and is available in Lush Liverpool.

2 Responses to Review: Lush Ultraplant Facial Cleanser