Review: Lush Blackberry Bath Bomb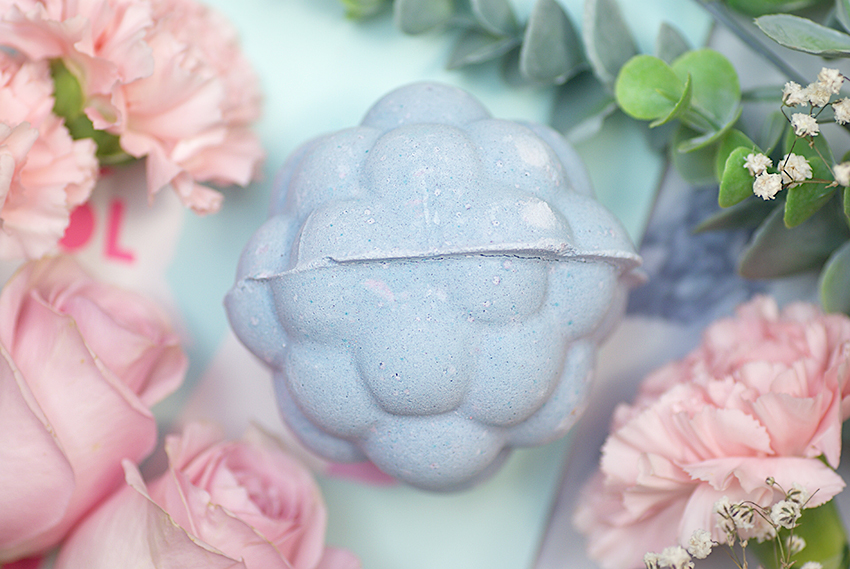 Once upon a time, in a land far far away.. oh wait, no, it was just my bathroom. But it was a long time ago that I used Blackberry in the tub. To be precisely — in 2015, with the old Blackberry. I took photos and a video of it in horrible quality back then. Oh how I love seeing how I've grown. But not just me, also Blackberry has made a comeback with a new look! Today I'll show you the new Blackberry. With better quality photos and a video, that is.
If you're curious about this bath bomb, then keep on reading.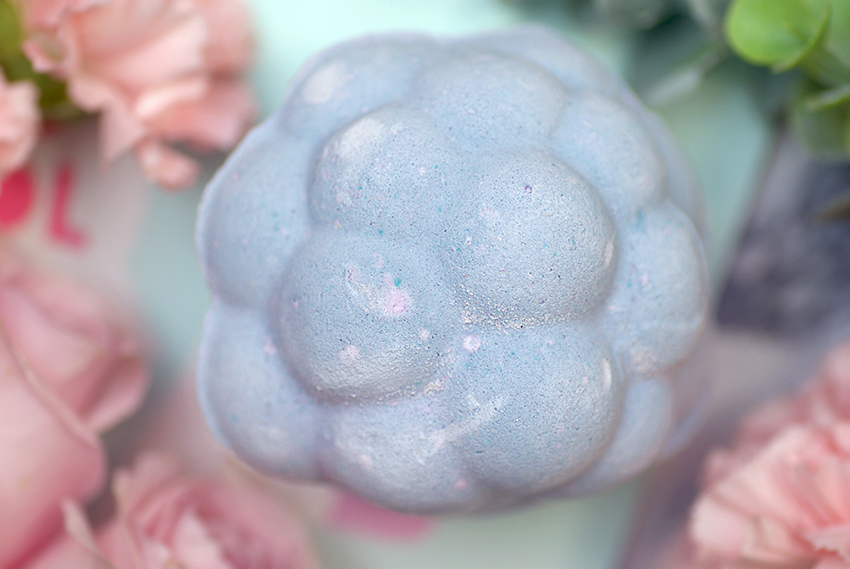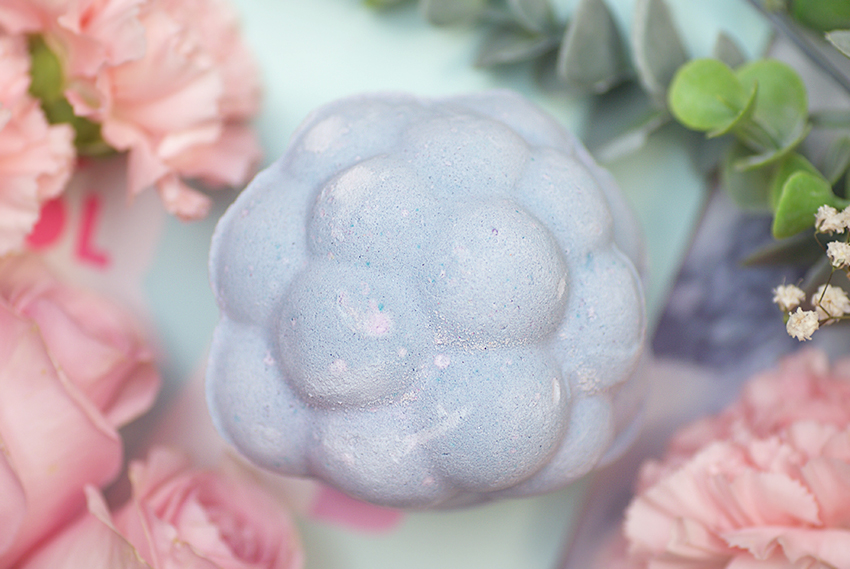 What is it?
Ingredients: Sodium Bicarbonate, Citric Acid, Perfume, Bergamot Oil, Olibanum Oil, Water (Aqua), *Limonene, Hexyl Cinnamal, Butylphenyl Methylpropional, Colour 42053, Colour 17200
Lush Blackberry Bath Bomb costs £3.95 / $6.95 and is part of the temporary Harajuku range, consisting of 54 new, exclusive bath bombs. Like I said in the intro, this now bubbly shaped Blackberry has been a part of the main range for a while, I think it was even one of the first bath bombs from Lush. It was round and had a small note inside. It got discontinued a few years ago, but now with the arrival of 89 Harajuku bath bombs, it made its comeback. A new look, but the same awesome ingredients. Which is not a lot, by the way — it contains 11 ingredients.
Bergamot oil and olibanum oil are most important ingredients in this bath bomb, it surprised me there's no blackcurrants in it. Bergamot is a sour citrus, olibanum is resin from the incense tree. Bergamot is a citrus scent, olibanum smells spicy, slightly citrusy and also has a bit of a pine scent. This combined provides a floral, yet also uplifting, fruity scent. I would say a fruity berry scent, but with a floral layer. Blackberry smells delicious, it's a typical Lush scent. It shares its scent with Sultana of Soap, and Sultana shower gel.
Play the video in 2160p quality and on full screen for the best experience! The video has been speeded up.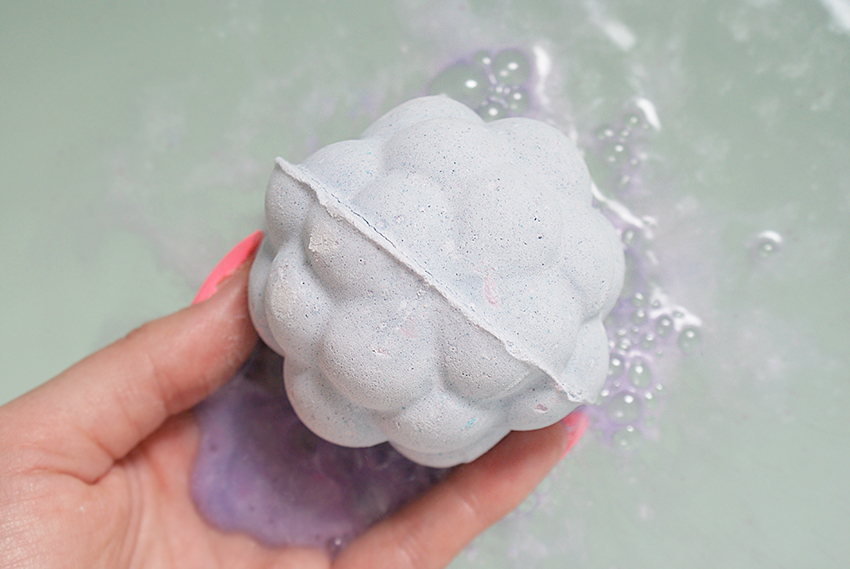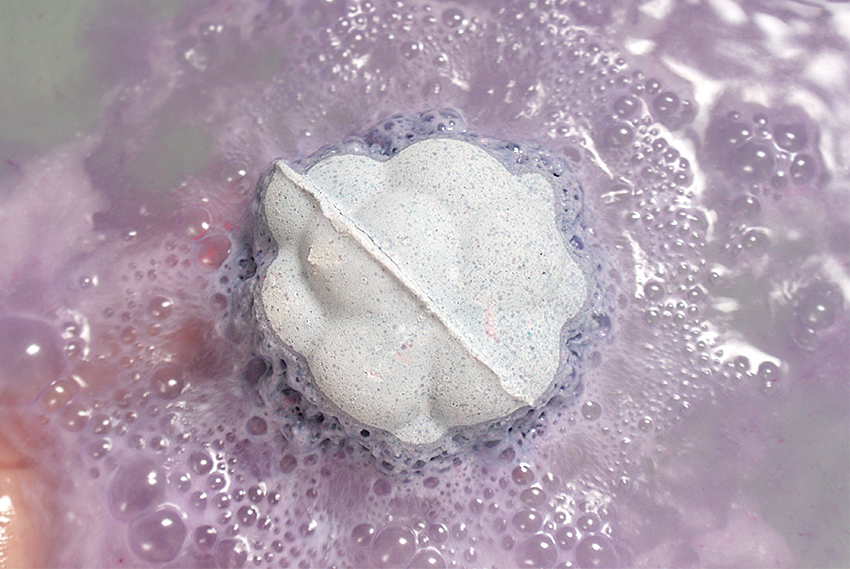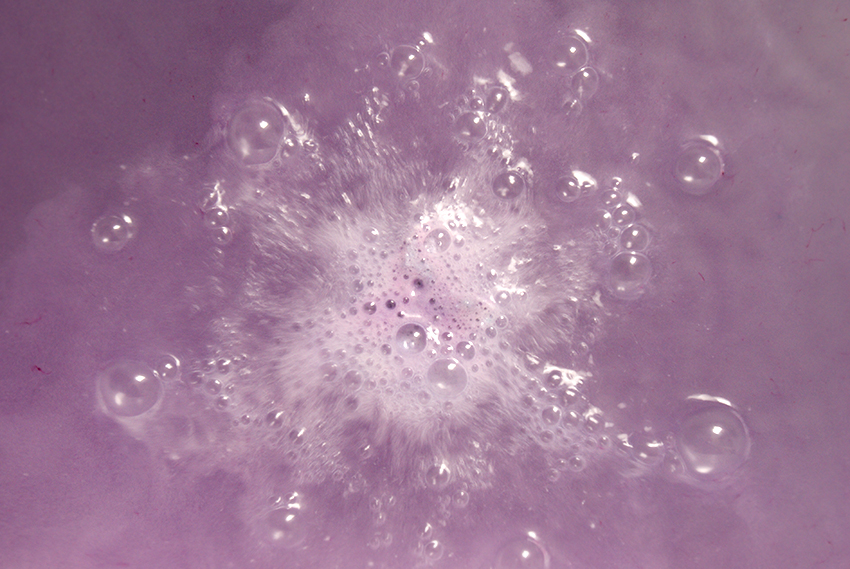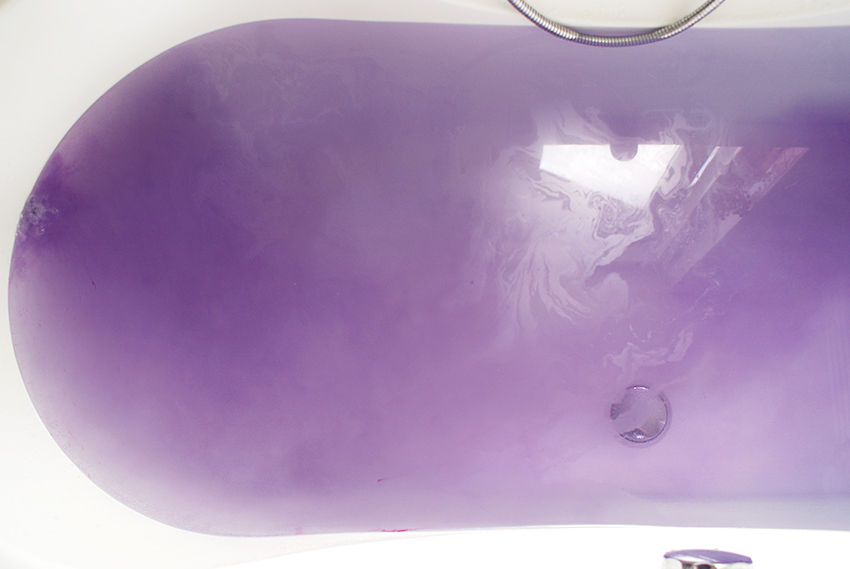 What do I think?
In the tub, Blackberry isn't very exciting in terms of bath art. But don't let that fool you, because it's still very powerful — it will transform the water into a gorgeous, vivid purple shade. There's an oily layer on the surface, and the wonderful berry scent spreads throughout the bathroom and is constantly present, it smells SO good and calming. Judging by the bath art I thought this would be a boring bath bomb, but it has really surprised me. The oily layer on the water ensures silky soft water and therefore a very soft skin afterwards. My skin also felt hydrated, so it's a great bath bomb for those who have dry skin.
I really enjoyed this bath bomb! The water is gorgeous, the scent is amazing and my skin feels great afterwards. And the best thing — it's not as expensive as the other bath bombs. Priced at £3.95 (or $6.95 in North America, which isn't as cheap unfortunately) this bath bomb is a real hit, and I can see why many people praise this bath bomb.

Lush Blackberry Bath Bomb costs £3.95 (England) / $6.95 (USA).