Review: Lush Lord of Misrule Bath Bomb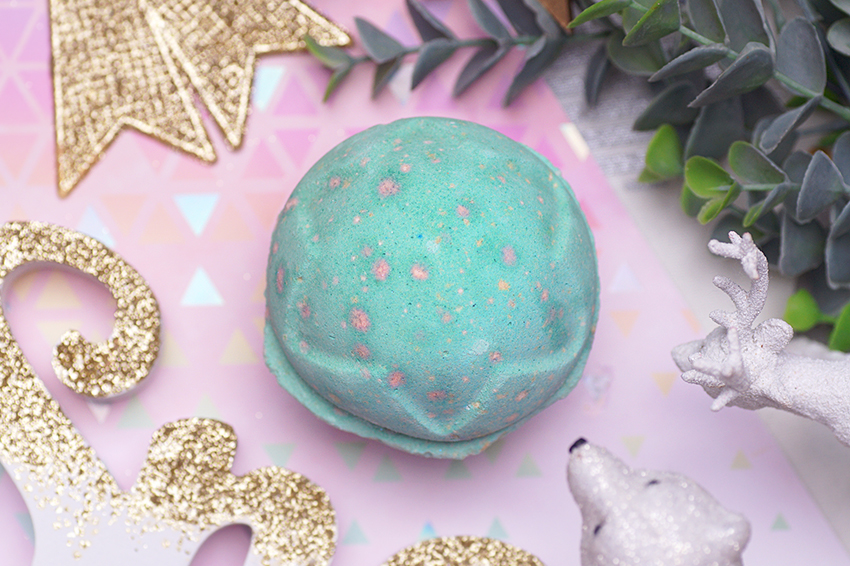 Ik schrok toen ik zag dat ik deze klassieker nog nooit had gereviewd! Het is wellicht de bekendste bath bomb uit de Halloween collectie. Hoog tijd om hem eens in bad te gooien weer. En ik moet zeggen… wat heb ik hem gemist! Vandaag ga ik hem uitgebreid voor je reviewen. Zit je klaar met een kop thee? Lees dan verder.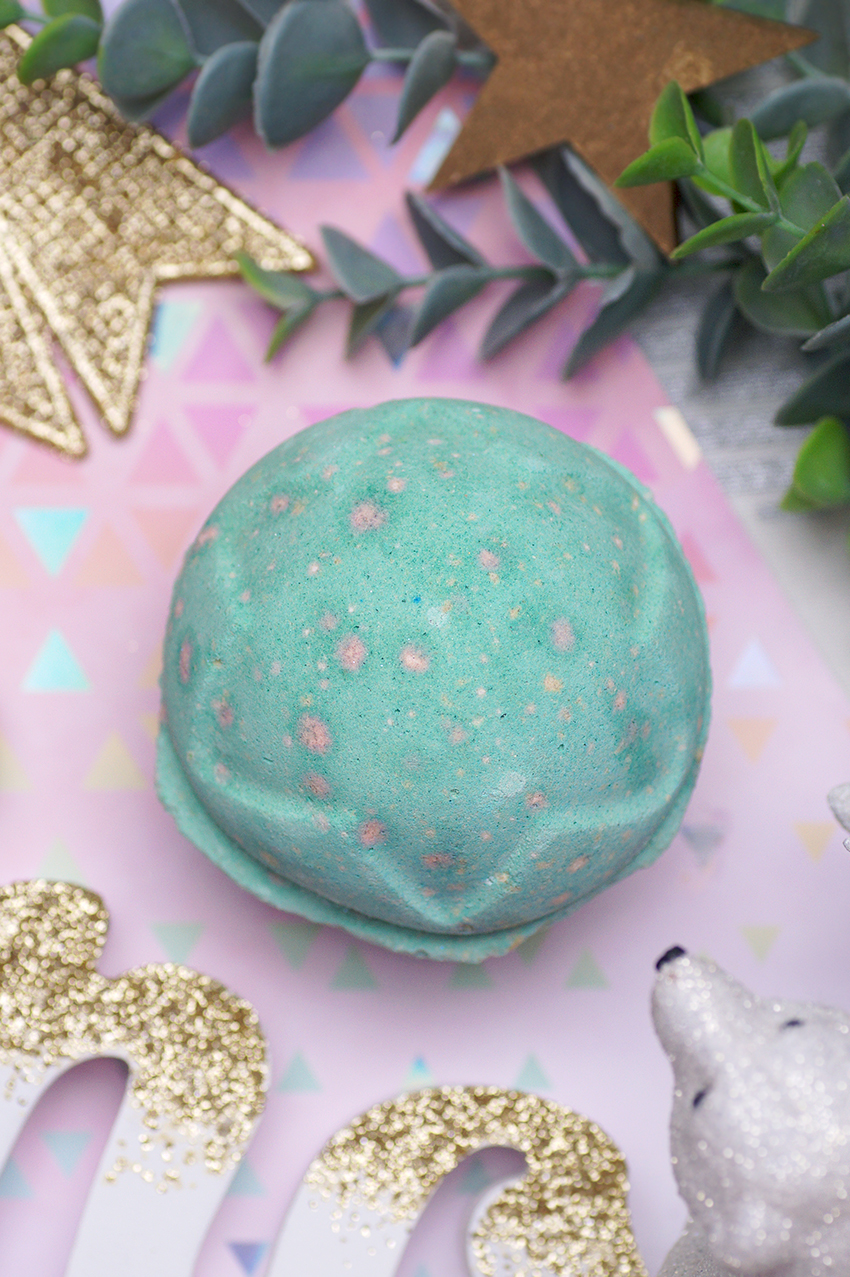 What is it?
Ingredients: Sodium Bicarbonate, Citric Acid, Popping Candy, Cream of Tartar, Black Pepper Oil, Patchouli Oil, Vanilla Absolute, Gardenia Extract, Water (Aqua), Cocamidopropyl Betaine, Sodium Coco Sulfate, *Limonene, Perfume, Colour 17200, Colour 42090, Colour 19140
Lush Lord of Misrule Bath Bomb costs £4.50 / $7.95 and is part of the Halloween range. This green bath bomb has been in Halloween range for years — since 2013, actually! Its scent is very popular amongst Lushies, causing Lush to release additional products with this scent, like a perfume, body lotion and shower gel. Lord of Misrule contains black pepper, patchouli, vanilla and gardenia. It also contains popping candy, for that extra spoopy effect in bath.
Lord of Misrule is known for its sweet, somewhat spicy scent. I really love this scent, it's a typical Lush scent. It's sweet, but it also has a spicy note to it, thanks to the black pepper. It's not a 'fresh sweet' scent, but rather a 'woody sweet' scent — you can thank the patchouli for that. The vanilla makes the smell a bit more sweet and warm. I think it's safe to say that a lot of people will like this scent — it's a well balanced, lovely scent.
Play the video in 2160p quality and on full screen for the best experience! The video has been sped up.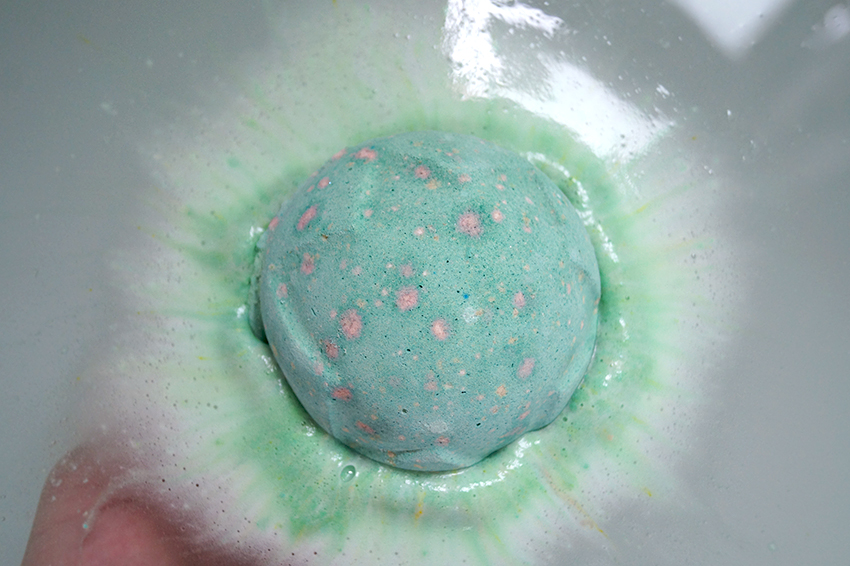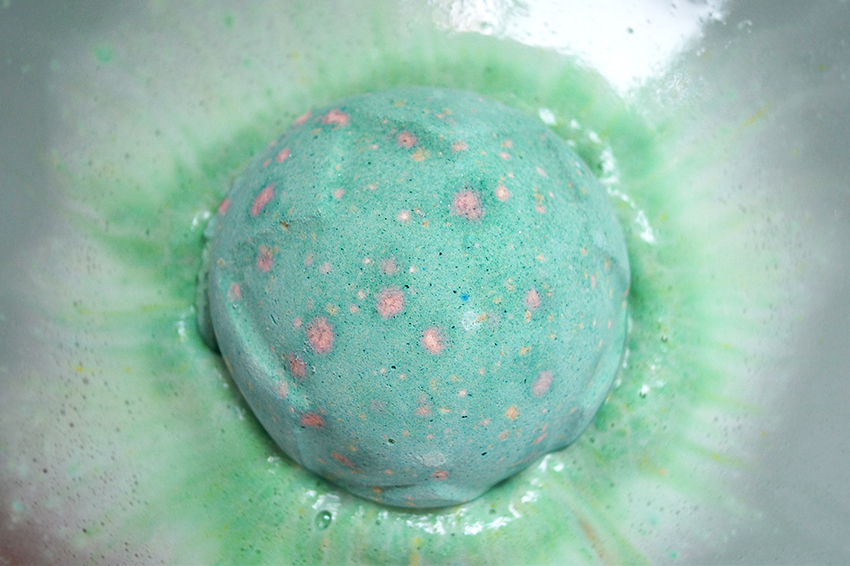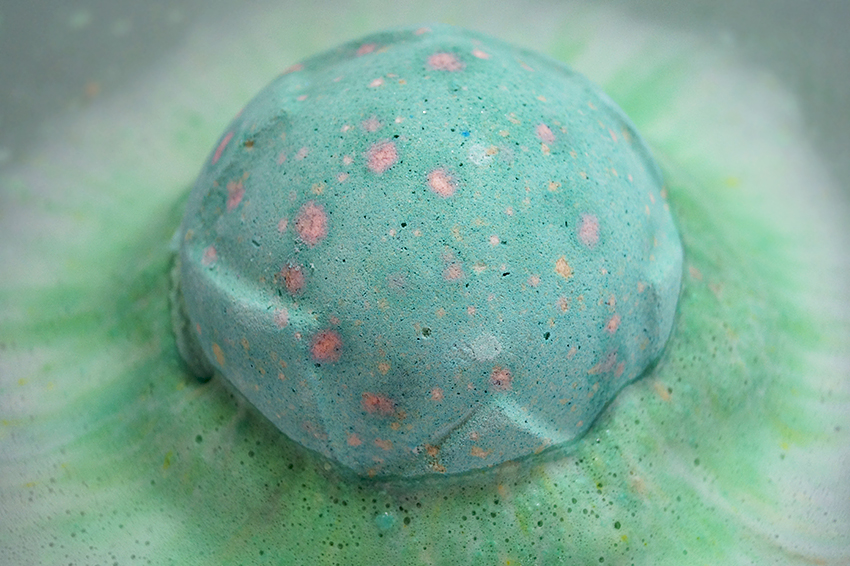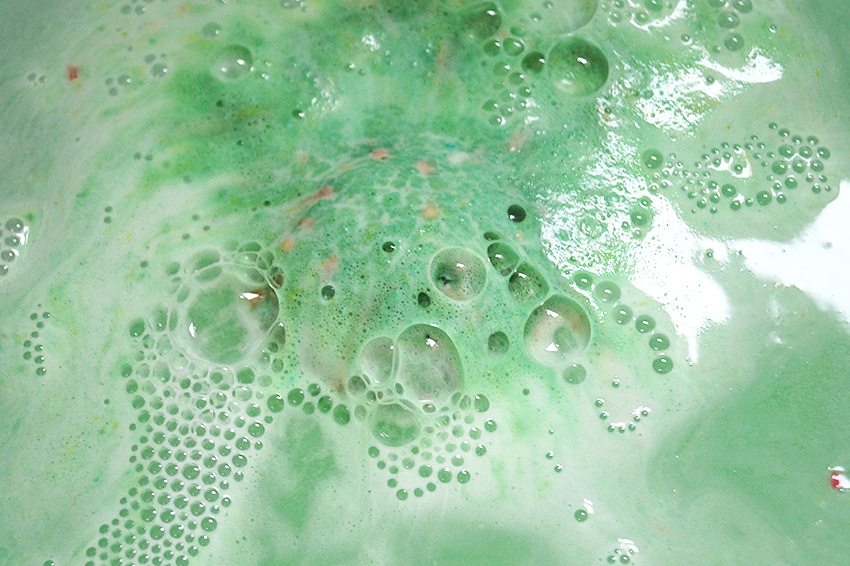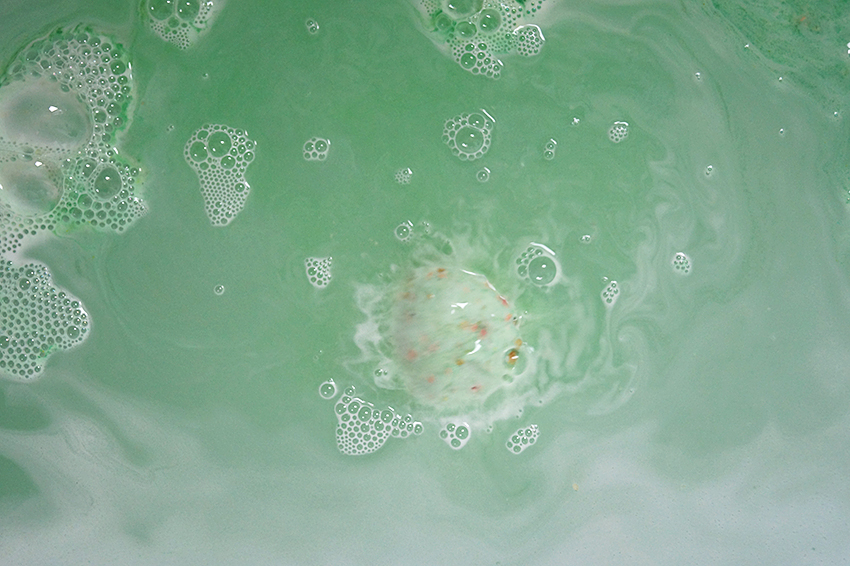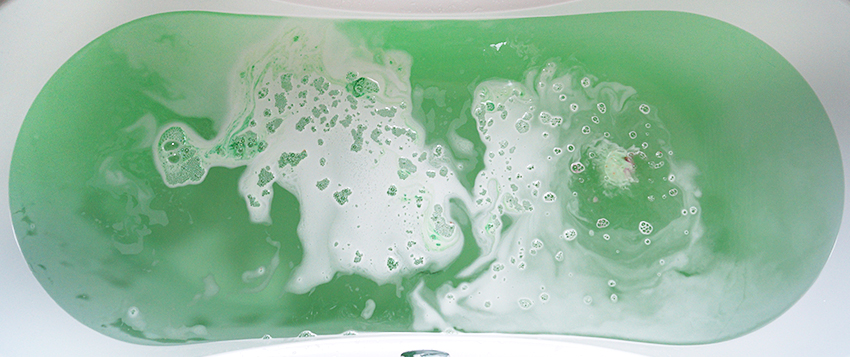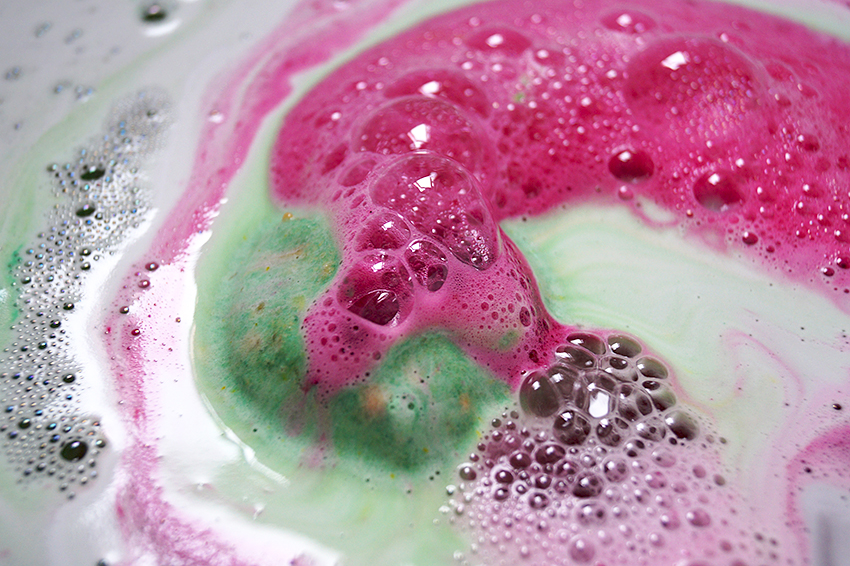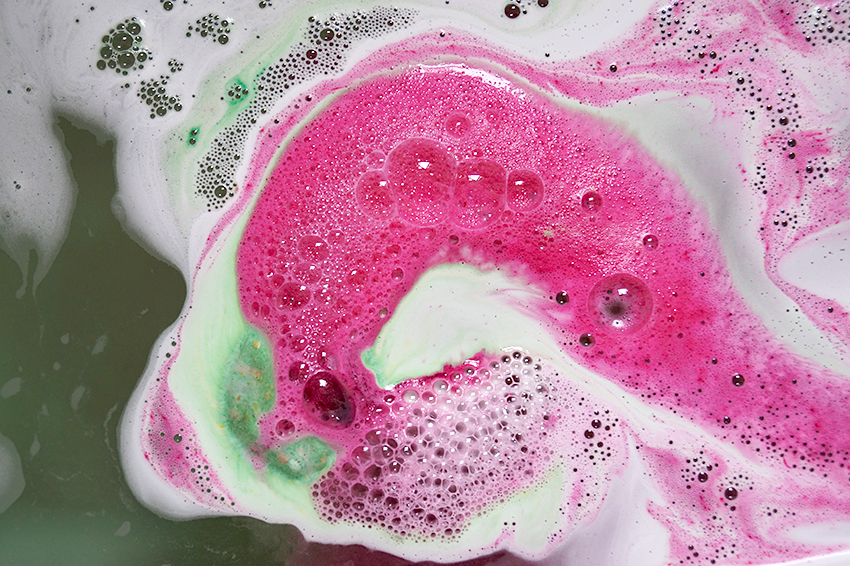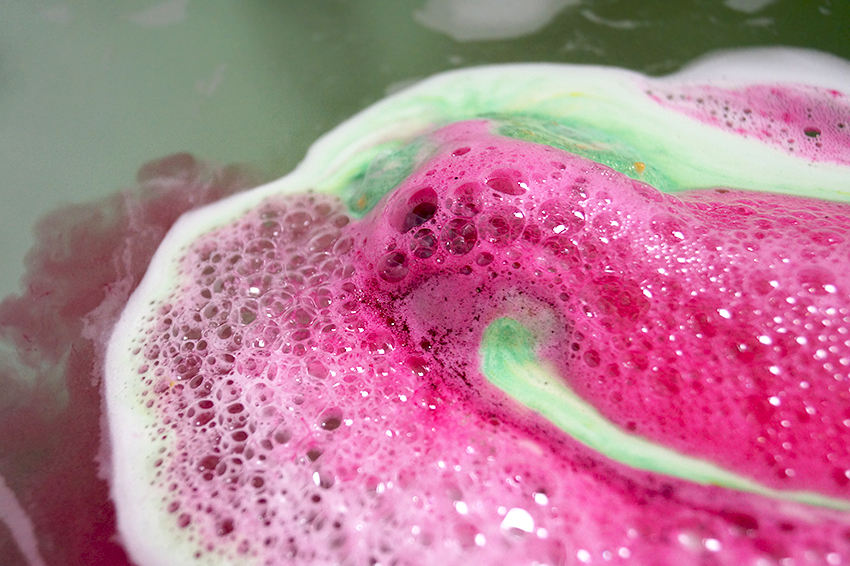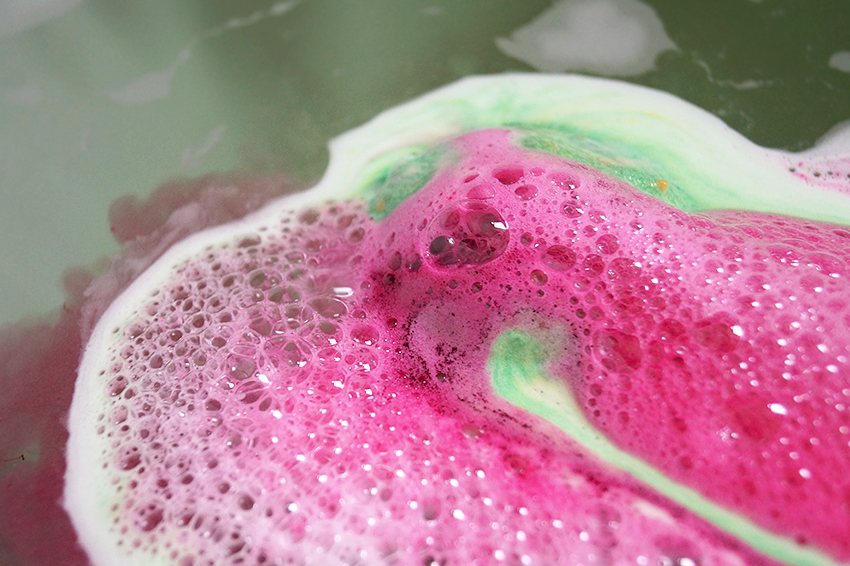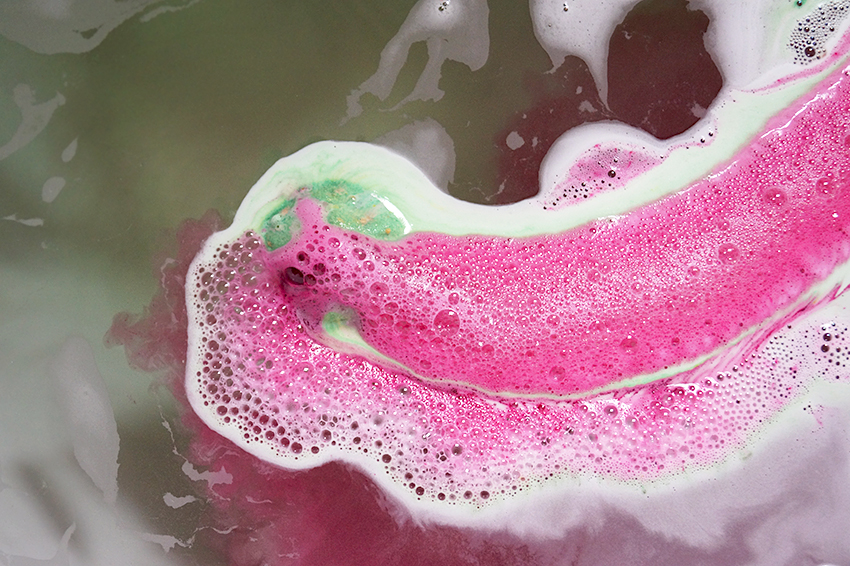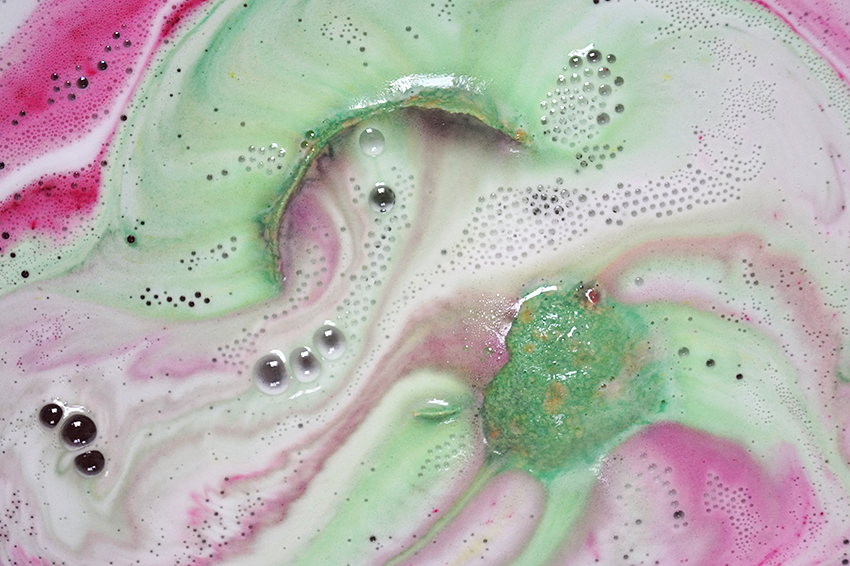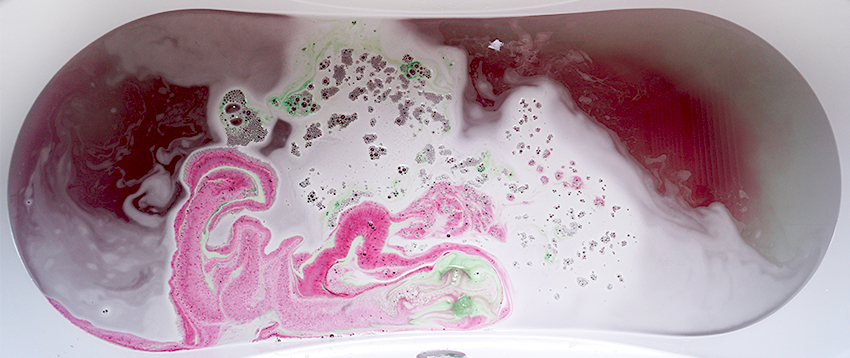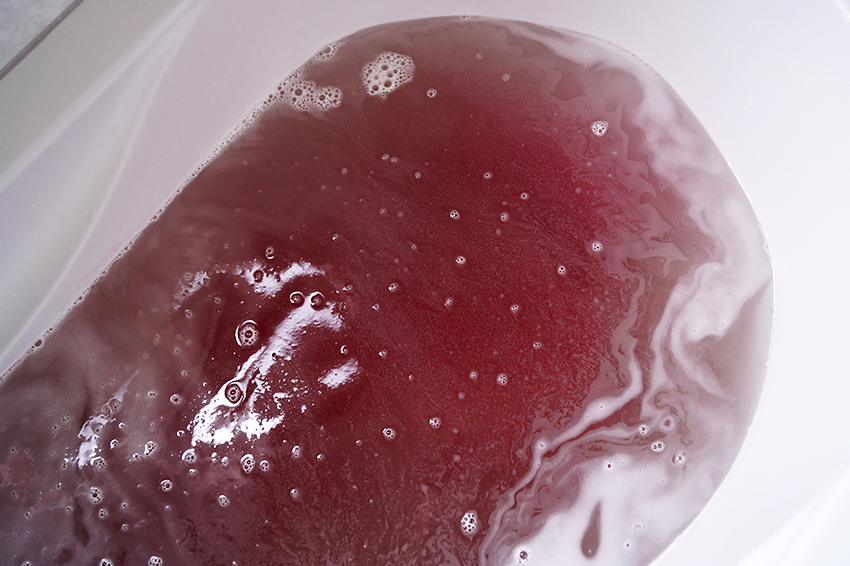 What do I think?
Lord of Misrule does not disappoint, I can tell you. At first glance you'd think you're dealing with a simple, rather boring, green bath bomb — but don't be fooled! After it's been fizzing for almost five minutes, the dark pink core comes to life. Streams of pink foam take over the water amidst a thin layer of white foam, and transforms the water into a burgundy shade. The popping candy can be heard very well, adding a cool effect to an already good looking bath. Lord of Misrule is a slow fizzer, the last 10 minutes a hollow shell floats on the surface, spitting out the last streams of pink. The sweet, spicy scent is present in the bathroom. But in terms of bath art, Lord of Misrule is the real winner here.
The final color of the water was a bit weird — the lower half of the water was a wine red shade, while the upper half seemed to be very light green, as if there wasn't any color there. (Check the second-to-last photo above!) As I waved my hands through the water, the burgundy color blended with the rest of the water. This bath bomb certainly didn't disappoint me, in fact — how could I've gone so long without this one? The scent could be a bit stronger during bathing, if you ask me, but apart from that, this festive bath bomb is definitely one I'm going to buy more often.

Lush Lord of Misrule Bath Bomb costs £4.50 (England) / $7.95 (USA).