Review: Lush Drummers Drumming Shower Jelly
Yaaaas, there's new shower jellies in the Christmas range! Finally. I love jellies, so I could barely contain myself. I was very curious about the two new jellies, one of which i'll be reviewing today. It's a bright, sunny jelly — perfect if you need a little bit of cheering up during these cold days. I'm going to give it a try, so.. if you're curious about this product, make sure you keep on reading!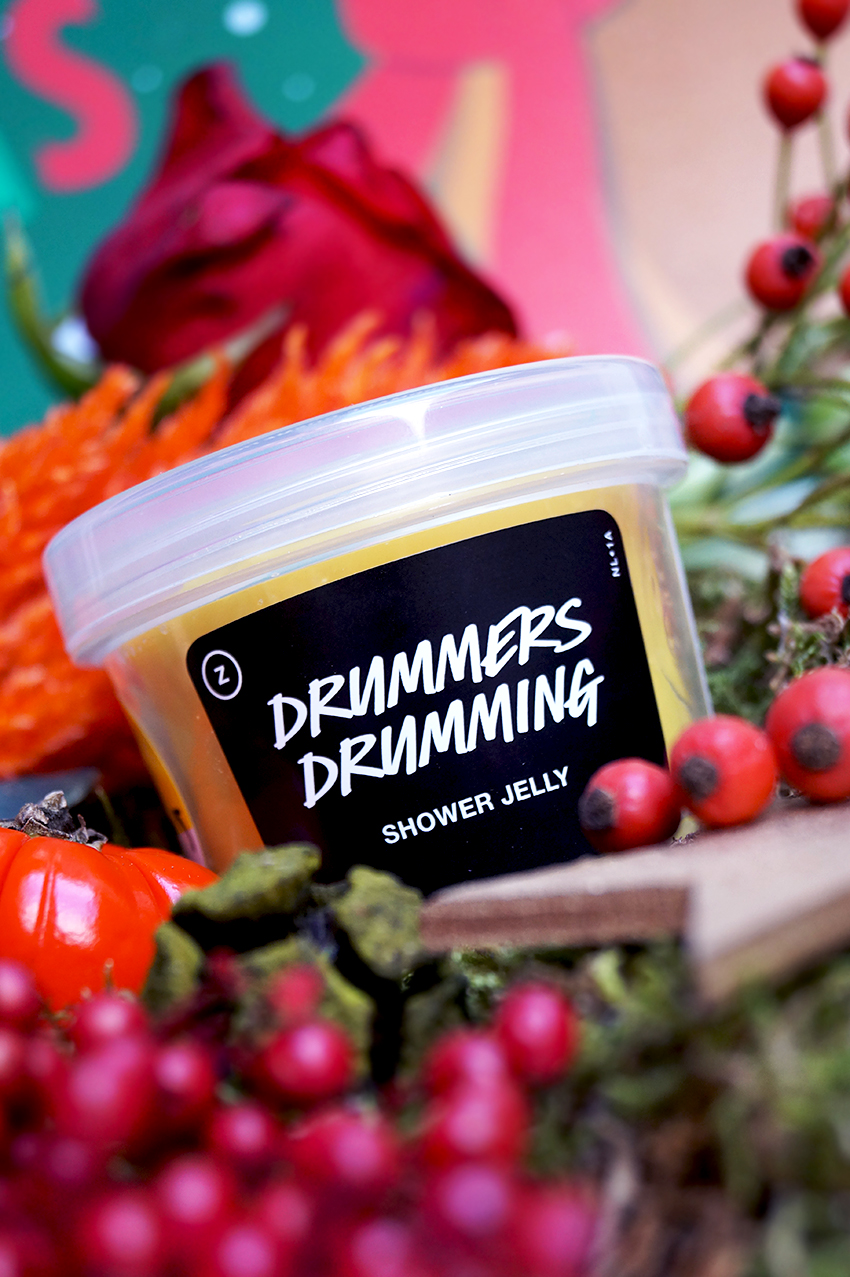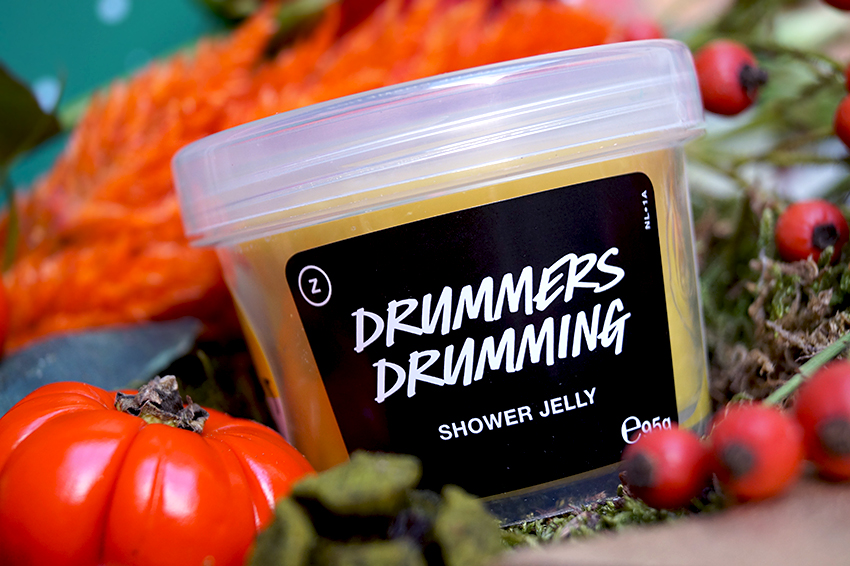 What is it?
Lush Drummers Drumming Shower Jelly costs £6.00 for 100g. As far as I know, there's only one size available. It's part of the Christmas range and it's, together with Silver Bells, completely new to the collection. Like I said in the intro: finally. Finally something else than Butterbear or Santa's Belly. No shade, but there's nothing wrong with some new products now and then. Anyway, as the name would suggest, this jelly has the looks of a small drum. So cute, and I love the color as well! Very cheerful in contrast to these gray days where the night falls early.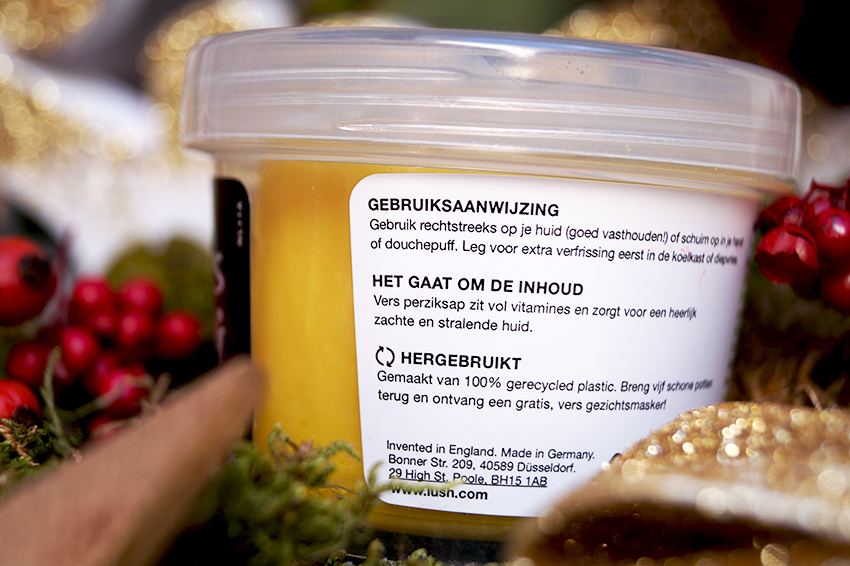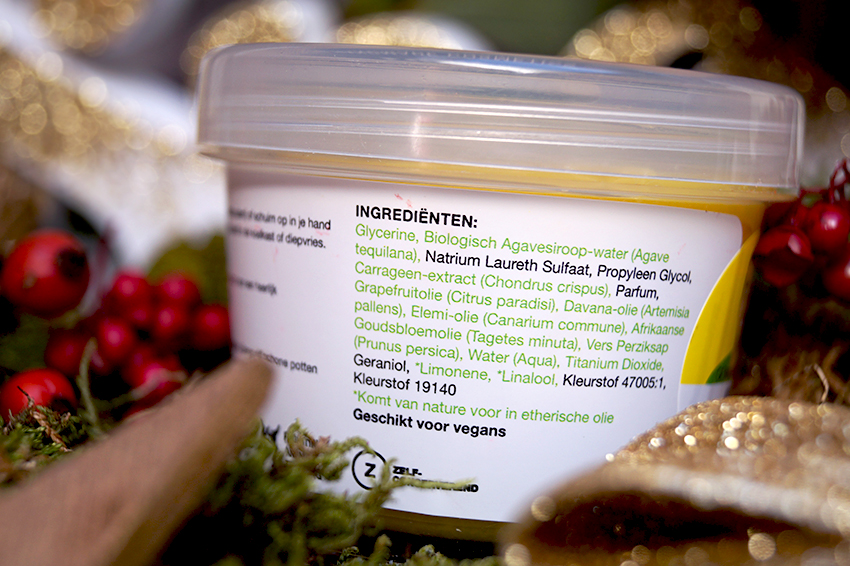 What's inside?
Ingredients: Glycerine, Organic Agave Syrup, Water, Sodium Laureth Sulfate, Propylene Glycol, Carrageenan Extract, Perfume, Grapefruit Oil, Davana Oil, Elemi Oil, Tagetes Oil, Fresh Peach Juice, Water (Aqua), Titanium Dioxide, Geraniol, *Limonene, *Linalool, Colour 47005:1, Colour 19140
In addition to the hydrating ingredients glycerine and carrageenan extract, this jelly also contains grapefruit oil, davana oil, elemi oil, tagetes oil and fresh peach juice. The peach juice and the grapefruit oil in it cleanse the skin and brightens the skin. Elemi oil is antiseptic, has toning effects and can help balance the production of sebum. Tagetes oil is anti-microbial and keeps the skin clean and bright. At last we have davana oil. In addition to a warm, fruity apricot scent, Davana oil also has soothing and anti-bacterial properties.
This cheerful jelly shares its scent with the Peachy bath bomb of the Valentine's Day range. It has a fruity and sweet scent, but with a slightly floral note to it. It's a cheerful and sunny fragrance. It doesn't really give me peaches, instead I think it rather smells like oranges with a floral note. There's also a wooden layer to the scent, making the overall scent a bit warmer. It's a good scent! It's not my favorite, but it's not as worst as Snow Fairy. 😆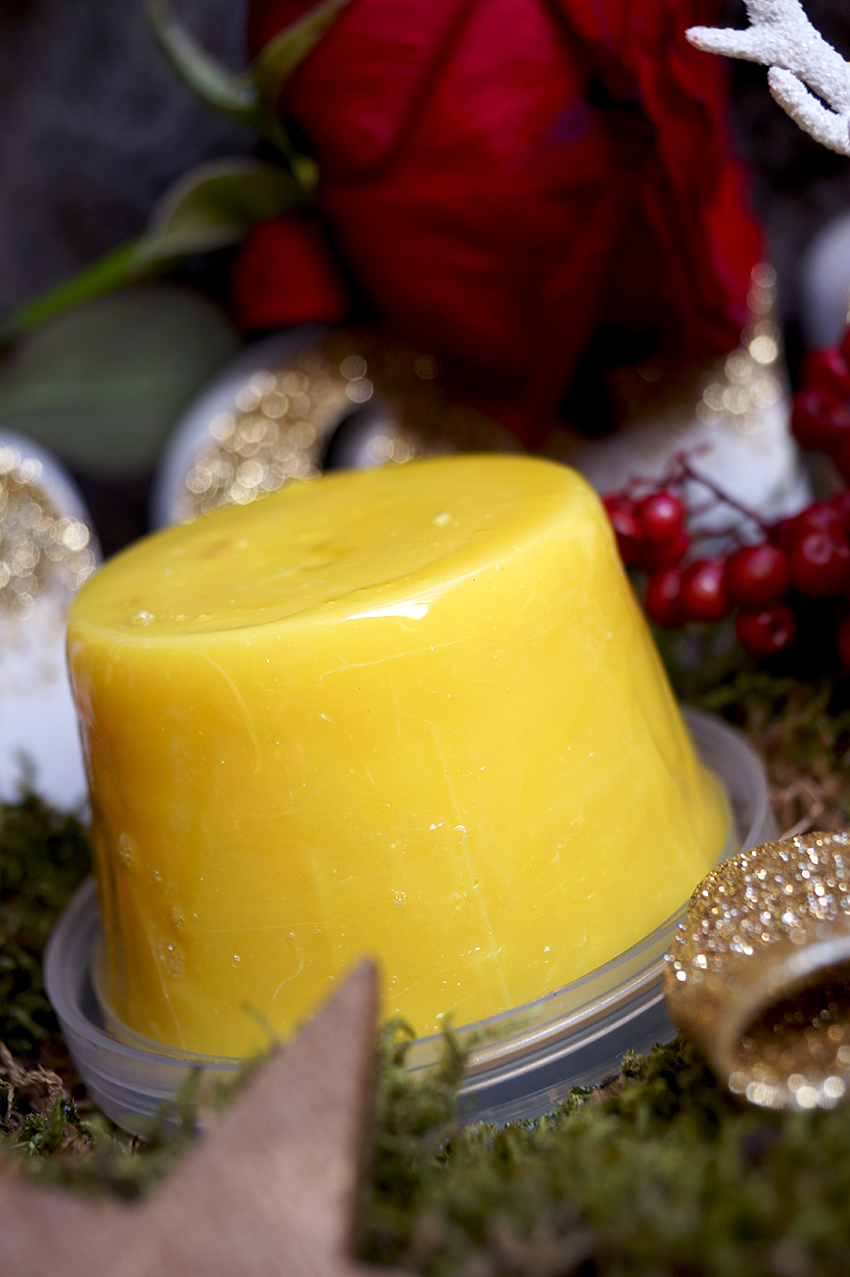 What do I think?
In the shower, the jelly creates a soft lather on the skin. The smell can be detected in the whole bathroom. I don't particularly find the scent to be very Christmassy, or typical winter at all, but nevertheless I do enjoy the scent. Afterwards, my skin feels very soft and smooth. The skin seems to be more supple and less dry, and, as always with the jellies, my skin has a beautiful, radiant glow. It's so shiny! Especially now with my Maldives tan, my skin looks so healthy and glowy.
What strikes me the most is that the scent can be smelled on the skin very well — it also lingers for quite a while. However, the scent on my skin is completely different than the scent directly from the jar. On my skin it smells very woody and warm, like pencils. I had the same thing with Geode bath bomb, which I described as "kind of a woody pencil / graphite scent". Now I know I'm pretty weird when it comes to describing scents, but you have to believe me when I say that the scent is no longer fruity or sweet on the skin.
Buuut, despite that, it's a great jelly. It's not my favorite, I wouldn't pay 6 pounds for it again. (Seriously, what's up with those price increases?) I've already smelled the other new jelly, Silver Bells, and I seriously think that one has potential to be my favorite jelly of this season. But you'll have to wait a few days for that review.. 😏

Lush Drummers Drumming Shower Jelly costs £6.00 (England).

One Response to Review: Lush Drummers Drumming Shower Jelly