Review: Lush Don't Let The Bells End Amazeball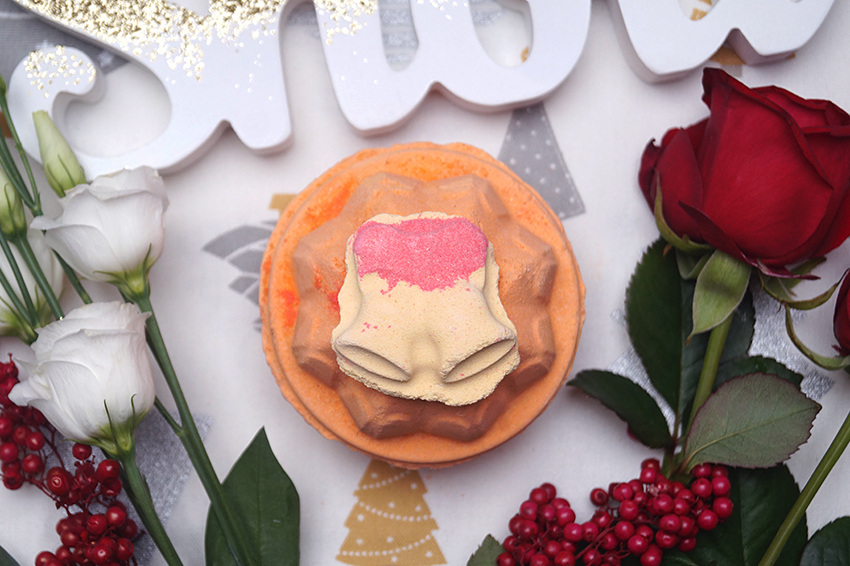 Ho ho ho! The Christmas range hit the stores two days ago, and of course I was present that same day at Lush Kalverstraat to get myself some goodies. I spotted this Amazeball, which is practically a hollow bath bomb, but with a twist. It's packed with content to sprinkle into the bath, before putting the bath bomb into the water. My curiosity got the best of me, and I decided to take home Don't Let The Bells End.
If you're curious about this bath bomb, then keep on reading.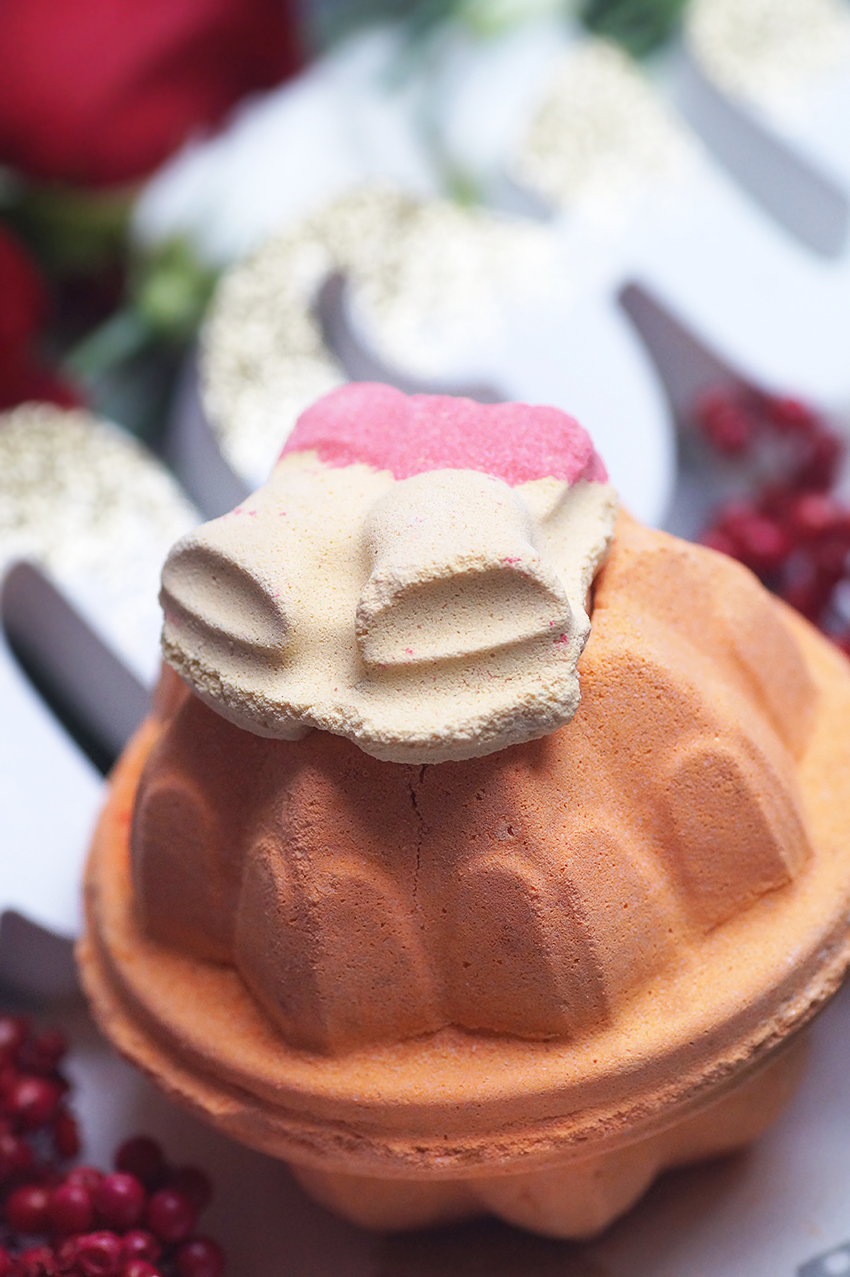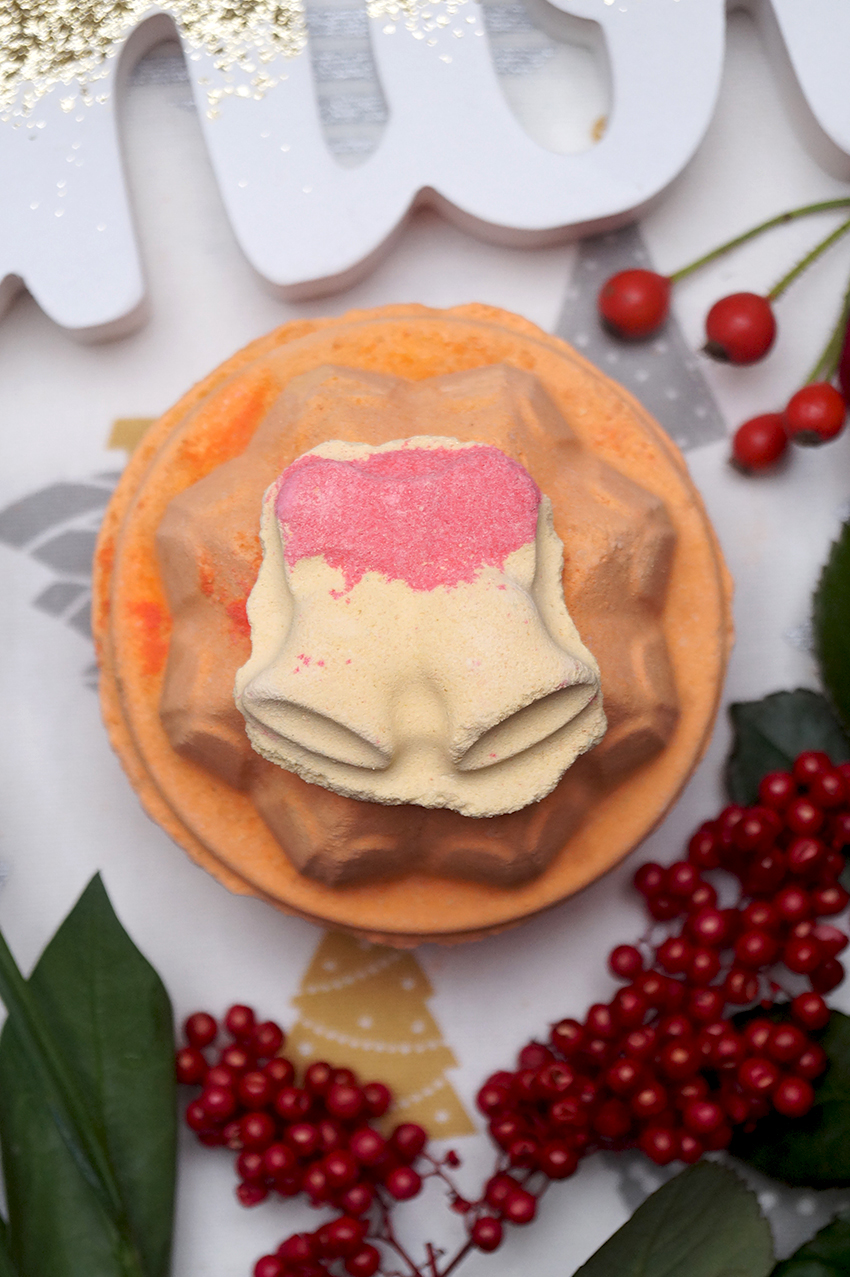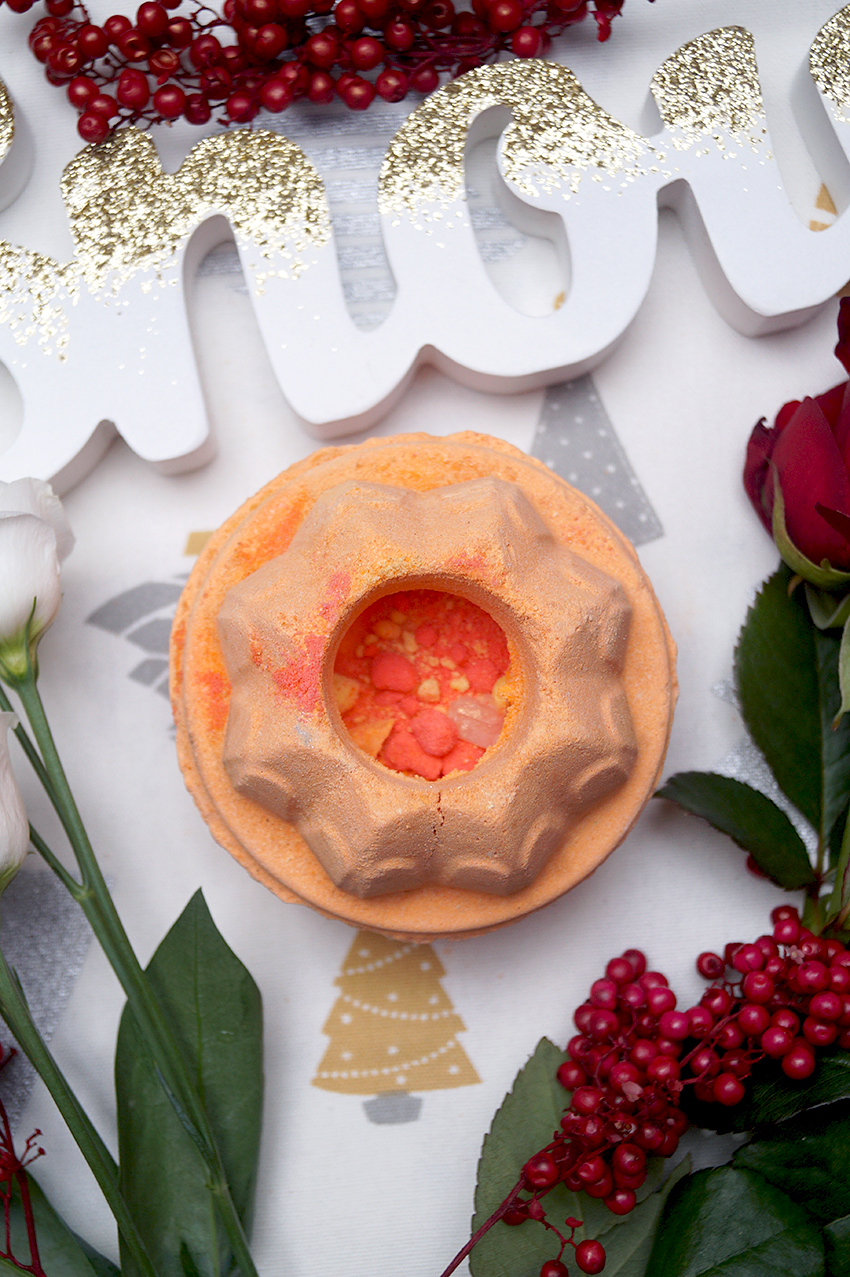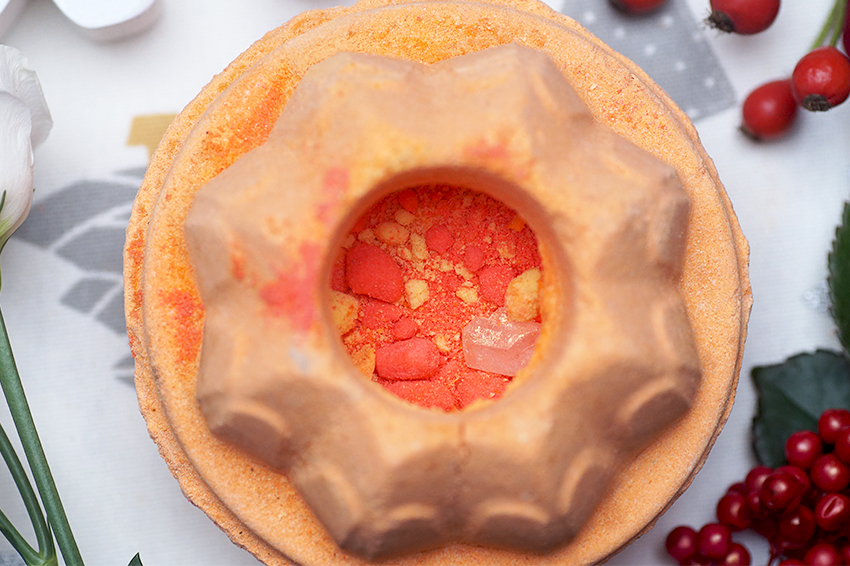 What is it?
Ingredients: Sodium Bicarbonate, Citric Acid, Cream of Tartar, Disodium Lauryl Sulfosuccinate, Propylene Glycol, White Sugar Crystals, Perfume, Ylang Ylang Oil, Benzoin Resinoid, Almond essential oil, Titanium Dioxide, Water (Aqua), Sodium Laureth Sulfate, Synthetic Fluorphlogopite, Tin Oxide, Hexyl Cinnamal, Colour 15510, Colour 15850:1, Colour 19140, Colour 14700, Colour 77491, Colour 19140:1, Colour 45410:1
Lush Don't Let The Bells End Amazeball costs £8.50 and is part of the Christmas range. This Amazeball is entirely new, although the concept of a bath bomb with content already excisted — for example, Golden Wonder. An amazeball is a hollow bath bomb, filled with content to make your bath extra special. There's bubble bar crumbs, bath bomb dust and white sugar crystals inside. All Amazeballs, except for Jingle Bells, have a little cap on top. Take it off and sprinkle the contents into the water, then add the bath bomb. I really like this idea! Also, the Amazeballs are fairly bigger than regular bath bombs. They are pretty heavy as well, despite them being hollow.
Don't Let The Bells End contains ylang ylang oil, benzoin resinoid and almond oil. Maybe this rings a bell (ha-ha), but these are the notes of the Happy Blooming scent family. Although I find Don't Let The Bells End to indeed smell a lot like Happy Blooming (a warm, sweet and creamy cherry scent), it's less cherry-like. It's less fruity, therefore much softer, creamier and more marzipan-like. What a truly wonderful scent this is. I find the Happy Blooming scent to be lovely, but without the cherry aspect, the scent reminds me of Snowcake.
Play the video in 2160p quality and on full screen for the best experience! The video has been sped up.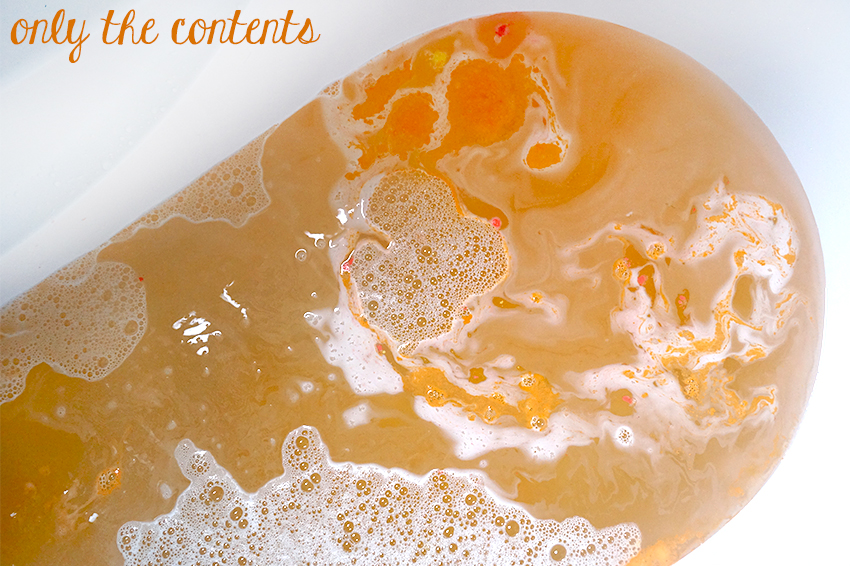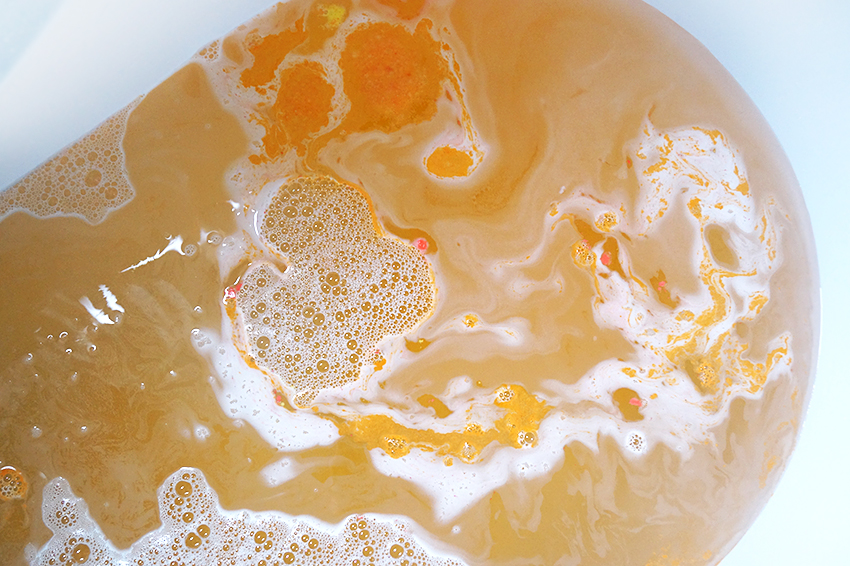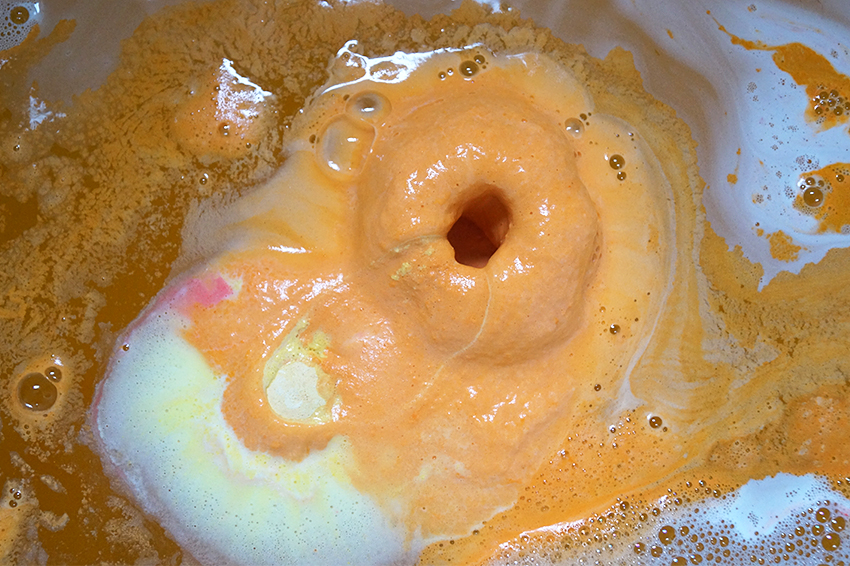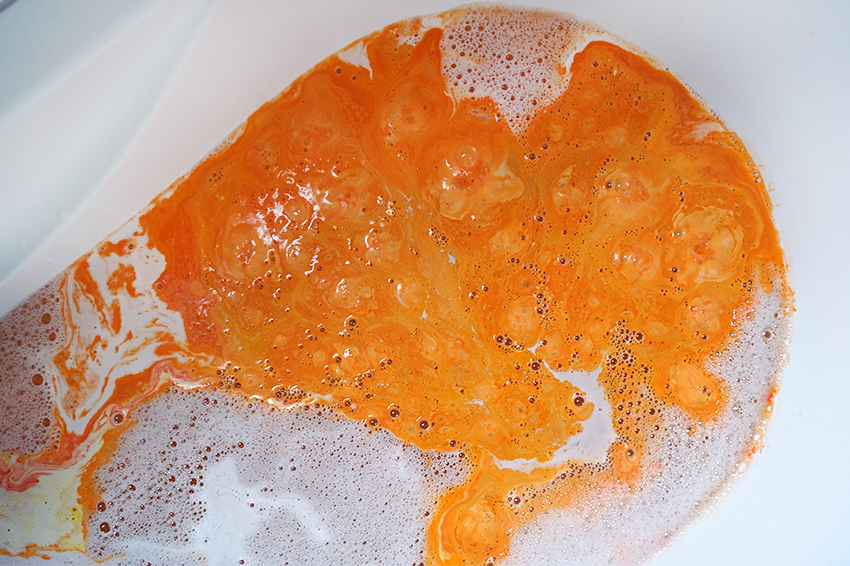 What do I think?
Since there are bubble bar crumbs in the Amazeball, I sprinkle the contents into the bath while the water is still running, so that it creates some bubbles. Immediately I'm amaze(ball)d at the bath art created from these contents — it's like I already use a bath bomb! There's quite a lot of contents in the Amazeball, mainly bath bomb dust, bubble bar crumbs but also some crystals. The water is by now pretty orange, which is promising.
White the water creates some bubbles, I put the Amazeball in the water. A collar of thick, fluffy foam is immediately created around the Amazeball. It topples over and the cap lands into the water, creating some yellow and pink colors. The Amazeball itself now looks very.. well, let's say it makes me very uncomfortable. There's a giant, gaping hole in the middle. My boyfriend said "hey look, a volcano!" but I could only think of something else. What strikes me further is how enormously thick and fluffy the foam is that comes from the Amazeball. It's a very, very slow fizzer — it takes about 10 minutes to completely dissolve.
The final color of the water was incredibly vivid and bright orange. Like, really bright. It made me worry a bit about the amount of coloring in this product.. My fingers and nails looked like I had just finished three bag of Cheetos while bathing. The opaque water has a golden lustre, which is always good. The scent was well present during bathing — a very creamy, marzipan-like scent. Sweet and wintery. Not as marzipan-like as Snowcake, but still a good runner up. Afterwards my skin felt incredibly soft and smooth, and the scent lingered for quite a while on my skin.
Safe to say, I'm very positively surprised by this Amazeball! Perhaps I might buy the others as well.. except for the Snow Fairy one, of course 😂 In my honest opinion, these Amazeballs are much fun and definitely worth giving a go.

Lush Don't Let The Bells End Amazeball costs £8.50 (England).

3 Responses to Review: Lush Don't Let The Bells End Amazeball