Review: Lush Conga Shower Jelly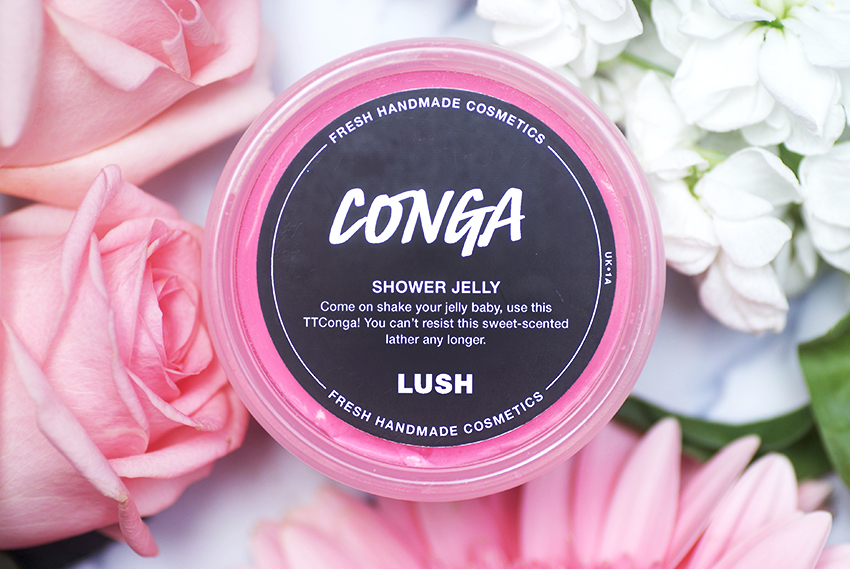 A jelly that is pink AND smells fruity? I tossed in my shopping basket before I could even smell it properly. I was already very enthusiastic about Bongo, but I was also eager to try Conga. I'm very disappointed that these jellies are not available in other stores, or why can't Lush just sell them in the Lush Labs? (Edit: I've just been told that Bongo will be for sale in the Lush Labs next Tuesday!) I say, let's start a petition, because you'll want this jelly after reading this review.
If you're curious about this product, make sure you keep on reading!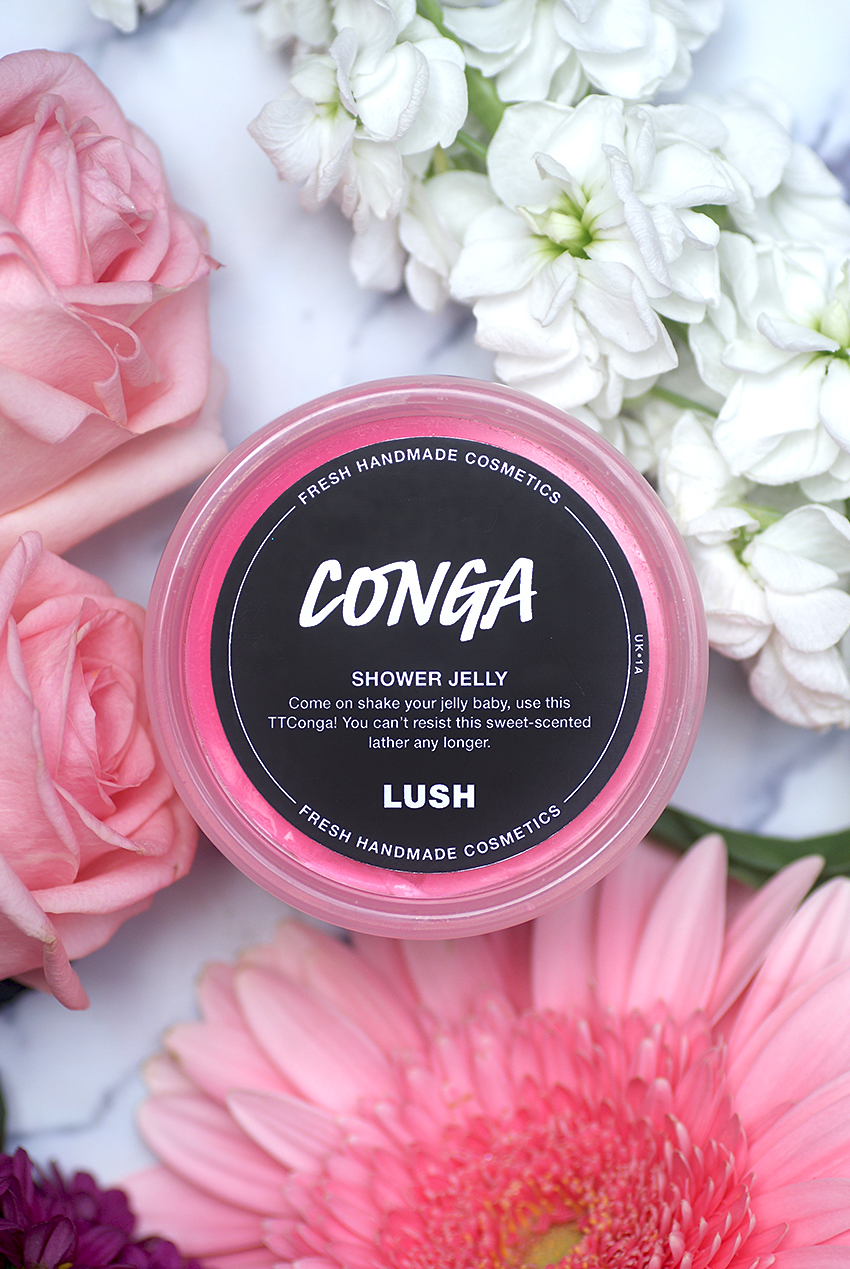 What is it?
Lush Conga Shower Jelly costs £5.50 for 100 grams and £10.95 for 240 grams. It is an exclusive product and can only be purchased in Lush in Liverpool. It is one of the newest jellies there, along with Bongo, Beats, Gong and Rumba — Conga is a drum, usually played in sets of two to four with the fingers and palms of the hand. I don't know about you, but since writing this blog post, I've got Gloria Estafan's song stuck in my head. Come on shake your body baby do the conga, I know you can't control yourself any longer 🎶
You can use a shower jelly as a whole piece, or cut it up in multiple pieces. Over the years I've found several ways of using a shower jelly, and I now prefer to put a little piece into a small organza bag. This way it won't slip out of your hands, and the organza bag makes it easy to hold. The jelly also lathers up much more due to the friction. If you're looking for more ways to use a jelly, read my blog post on How to use a Lush shower jelly.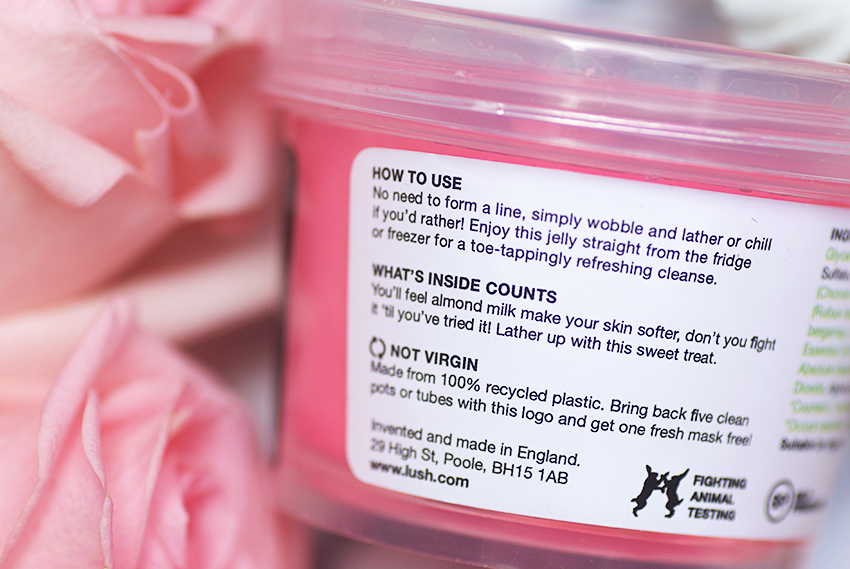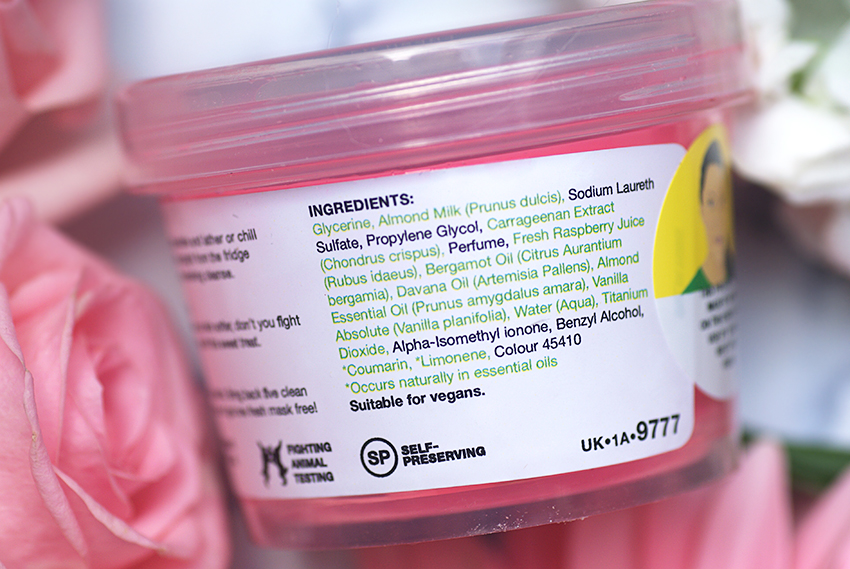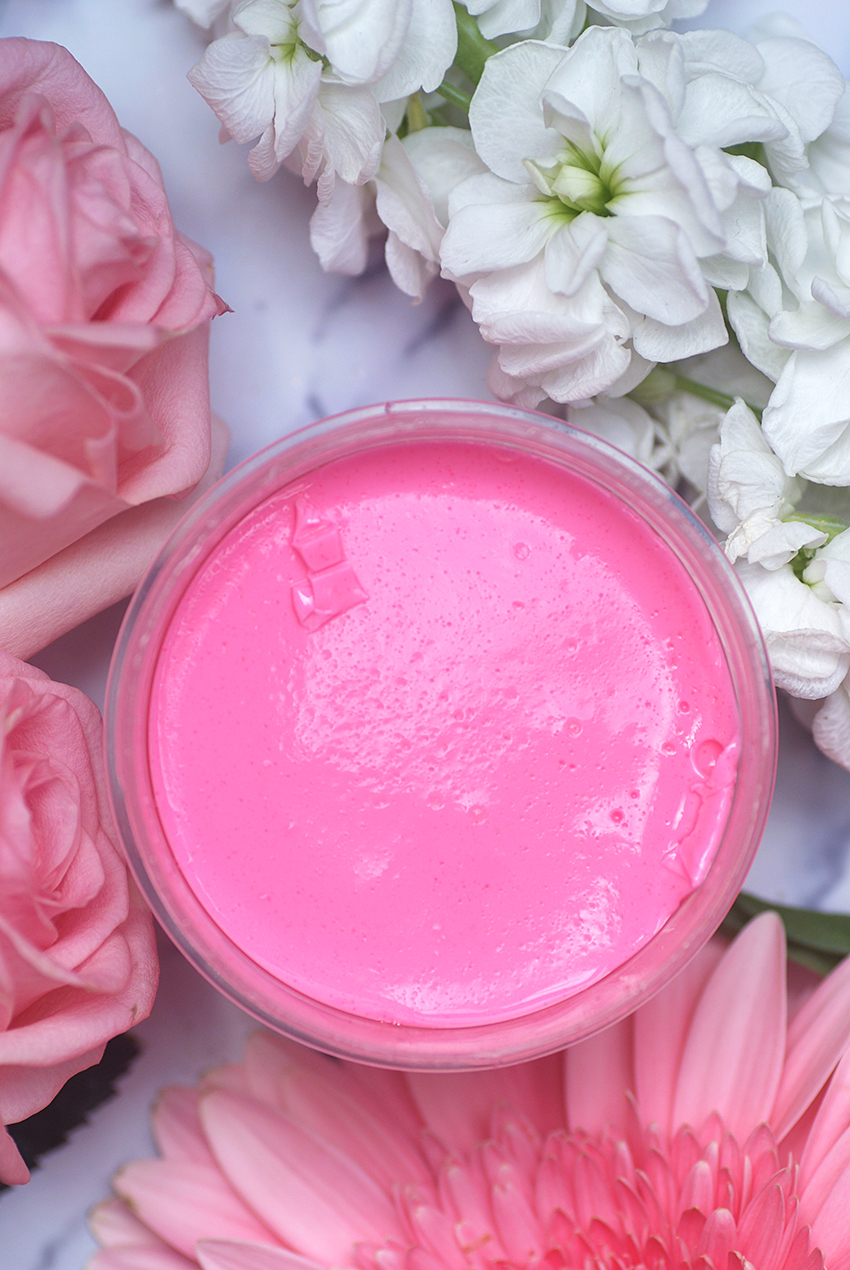 What's inside?
Ingrediënten: Glycerine, Almond Milk, Sodium Laureth Sulfate, Propylene Glycol, Carrageenan Extract, Perfume, Fresh Raspberry Juice, Davana Oil, Almond Essential Oil, Vanilla Absolute, Water, Titanium Dioxide, Alpha-Isomethyl ionone, Benzyl Alcohol, Coumarin, Limonene, Colour 45410
Okay first of all, the color. It's freakin' amazing. I love pink and it's such a bright, vivid and clear color. In terms of color, it reminds me of Pink Custard, an older jelly by Lush. The main ingredient glycerin is mild to the skin, makes the jelly self-preserving and it has a soothing and moisturizing effect on the skin. It is palm oil-free and suitable for vegans, which is a huge pro.
In addition to the main ingredient glycerin, Conga also contains almond milk, seaweed, raspberry, davana (an aromatic herb) oil, almond oil and vanilla. The scent is mouth-watering — a sweet raspberry scent, very fruity and a bit tropical, but also with the warm notes of the almond and the vanilla. It's a cheerful and happy scent. You could say that the scent is a bit like The Comforter, but then slightly warmer and less berry-like. The Comforter has a pretty pungent berry scent, which is much more subtle in Conga.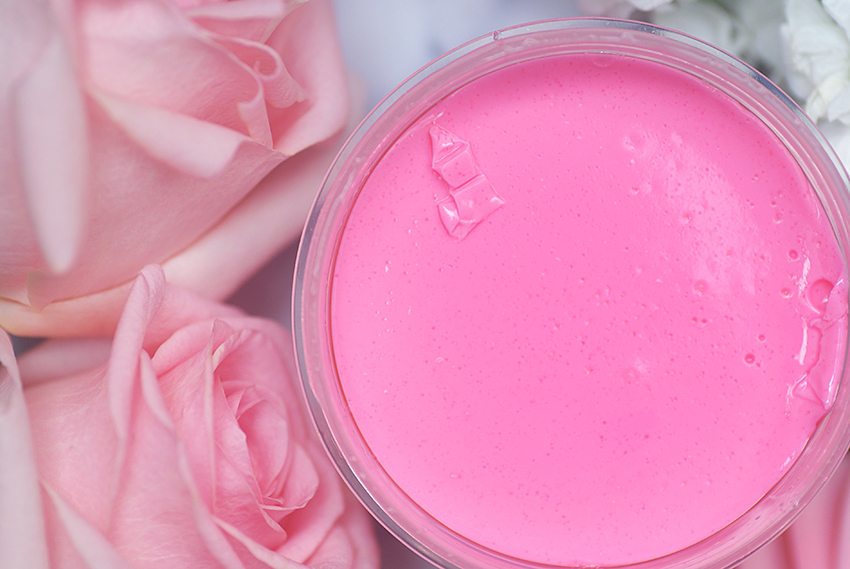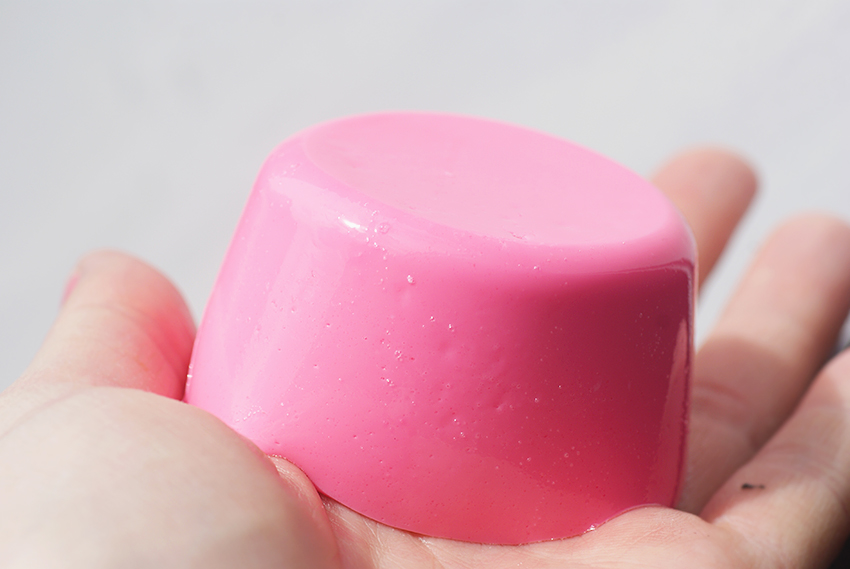 What do I think?
In the shower, not only the color but also the scent makes me so happy. The raspberry scent is very present, it seems to be slightly sweeter and fruitier in the shower than when it's in the jar. The scent is a friendly wake-up call in the morning. The jelly lathers up pretty good and I use the lather to smear across my skin.
After towelling down, my skin is not necessarily more hydrated or nourished, but it is softer and it has the subtle smell of raspberries. What also strikes me is that the jelly makes my skin very radiant — there is a beautiful glow on my skin. I've tested it a few times now and compared it to my other arm, which clearly didn't look as radiant and glowy. How cool is that? The scent lingers on my skin for a good few hours and the radiant glow also remains for the rest of the day. So now my arm has a better glow than my face. 😐
If you get the chance to buy this jelly, definitely do it! The scent is wonderful and it's just a real asset in the bathroom. You won't regret it 💕

Lush Conga Shower Jelly costs £4.50 (100g) / £10.95 (240g) and is available in Lush Liverpool.

2 Responses to Review: Lush Conga Shower Jelly