Review: Lush Beauty Sleep Face and Body Mask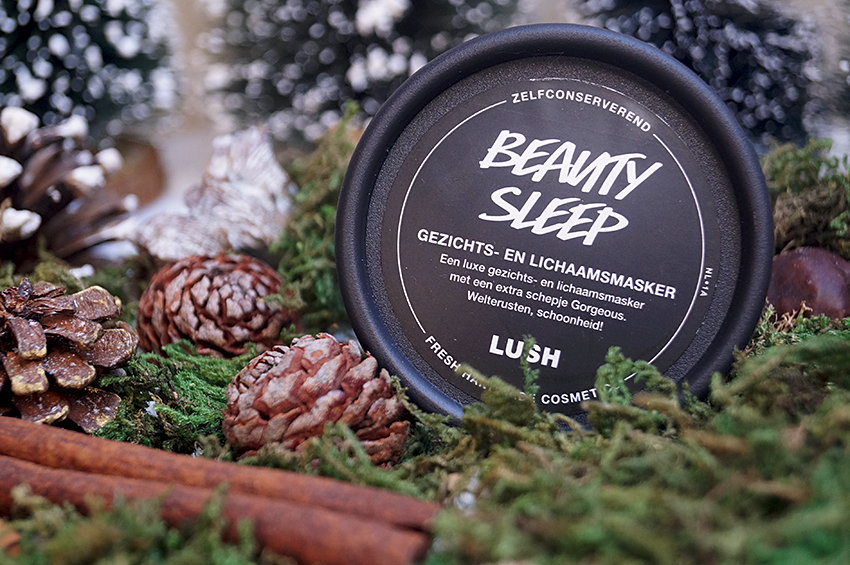 Recently, Lush launched a new face mask. Not only is it packed with good ingredients, it's mainly lavender scented, to #getyourbeautysleep. I love a good face mask, so I couldn't wait to try this decadent product.
If you're curious about this product, make sure you keep on reading!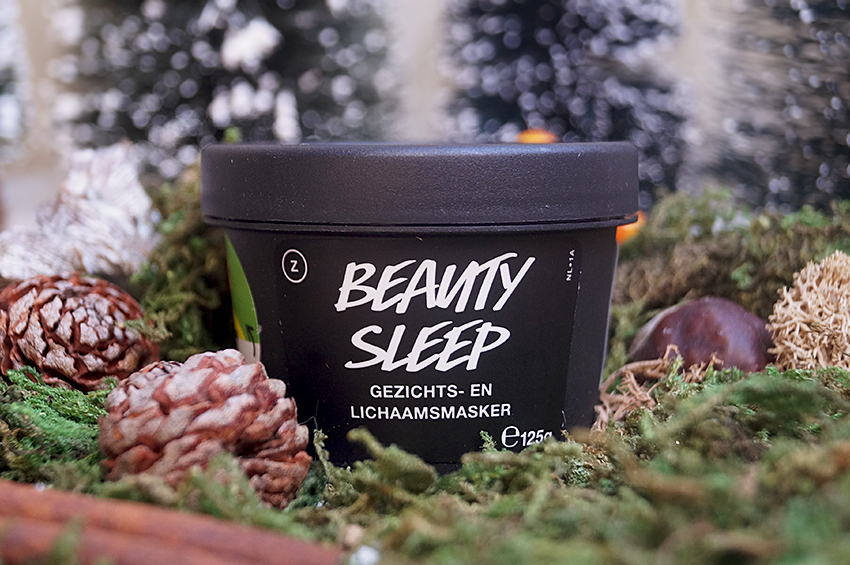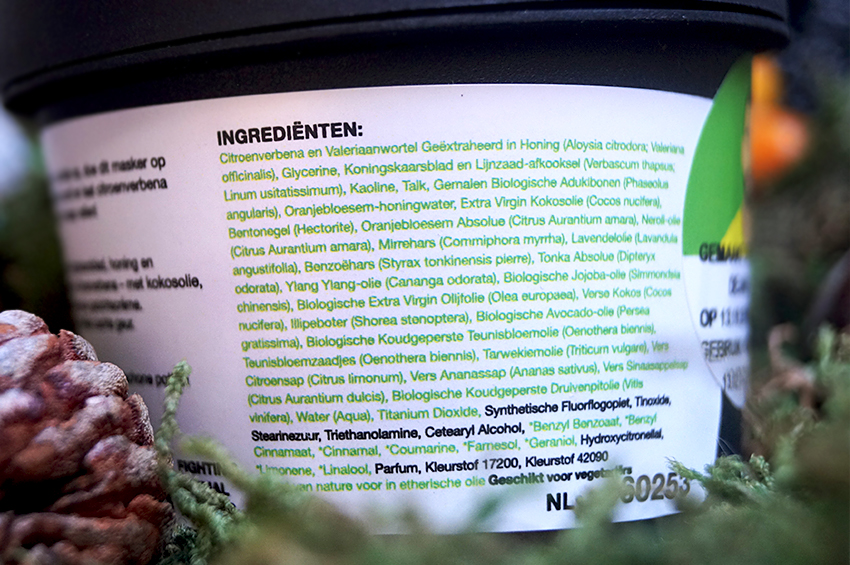 What is it?
Lush Beauty Sleep Face and Body Mask costs £13.00 / $16.95 / €16.00 (125 gram) and is a new product. It's also available in 315 gram. It's a face and body mask, meant to help you #getyourbeautysleep. It's a clay mask filled with calming and soothing ingredients, and also a spoonful of their most expensive and exquisite moisturizer: Gorgeous. It was previously for sale under the name [insert name here] — it had yet to be given its official name. It was also featured in the Lush Kitchen box in June, and it has won many people over. It's an AYR product now, meaning you can enjoy this product for as long as its on sale.
The mask isn't just a mask — it's meant to relax both your senses and your skin. It shares its scent with Sleepy, which is of course an amazing lavender scent. It doesn't just calm the skin, it also hydrates the skin, restores it and makes it look radiant. All while the calming and soothing scent of it will make you feel relaxed and sleepy. I'm not a 'bad sleeper', but it does take me some time to fall asleep, so a little bit of help is always welcome!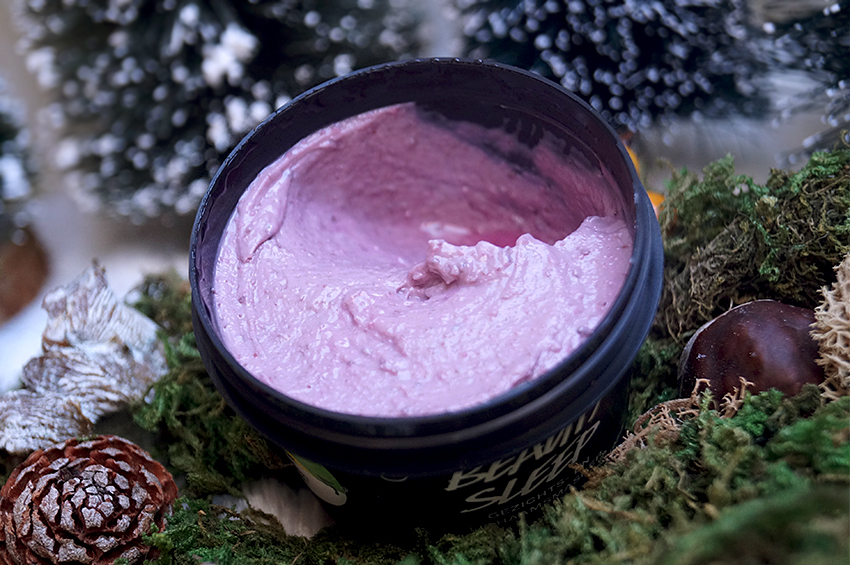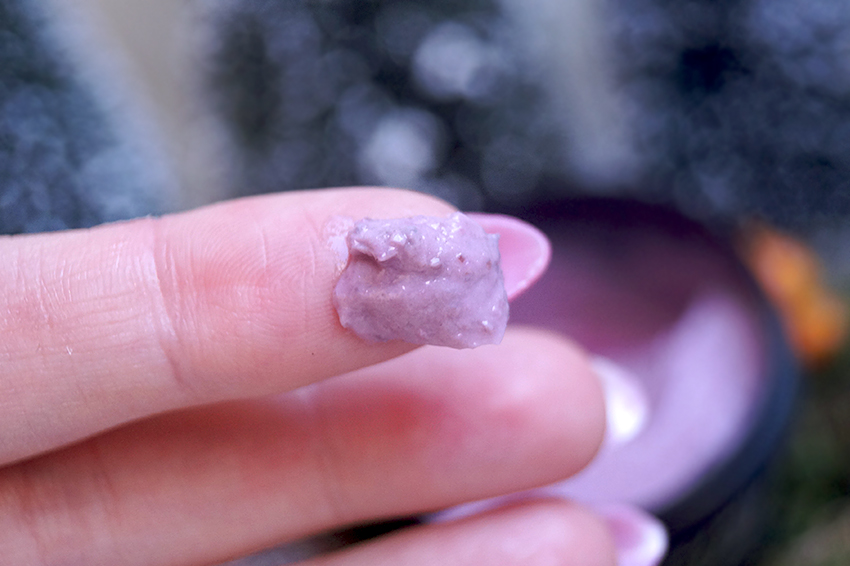 What's inside?
Ingredients: Lemon Verbena and Valerian Root Extracted in Honey, Glycerine, Mullein Leaf and Linseed Decoction, Kaolin, Talc, Ground Organic Aduki Beans, Orange Blossom, Honey Water, Extra Virgin Coconut Oil, Bentone gel, Orange Flower Absolute, Neroli Oil, Myrrh Resinoid, Lavender Oil, Benzoin Resinoid, Tonka Absolute, Ylang Ylang Oil, Organic Jojoba Oil, Organic Extra Virgin Olive Oil, Fresh Coconut, Illipe butter, Organic Avocado Oil, Organic Cold Pressed Evening Primrose Oil, Evening Primrose Seeds, Wheatgerm oil, Fresh Lemon Juice, Fresh Pineapple Juice, Fresh Orange Juice, Organic Cold Pressed Grapeseed Oil, Water (Aqua), Titanium Dioxide, Synthetic Fluorphlogopite, Tin Oxide, Stearic Acid, Triethanolamine, Cetearyl Alcohol, *Benzyl Benzoate, *Benzyl Cinnamate, *Cinnamal, *Coumarin, *Farnesol, *Geraniol Hydroxycitronellal, *Limonene, *Linalool, Perfume, Colour 17200, Colour 42090
This mask is seriously PACKED with ingredients — its got an entire garden in it. Please be aware that this product is not vegan — there's lemon verbena and valerian root extracted in honey, along with honey water. Furthermore, I can explain what every ingredient in this product does for your skin, but I would basically be telling you the exact same thing that's on the website. I see a lot of ingredients that have soothing and calming properties (lavender, tonka, myrrh), as well as moisturizing ingredients (jojoba, olive oil, coconut, illipe butter, avocado, wheatgerm, primrose, grapeseed), uplifting ingredients (neroli, lemon, orange, pineapple, orange blossom, ylang ylang) and some active ingredients, like aduki beans for a light exfoliate and kaolin clay to deep cleanse the skin.
Scent
Like I said above, this luxurious mask shares its scent with Sleepy — but no completely. Although it resembles the lavender elements, I can also smell the neroli in this mask. It adds a slight floral note to the scent. If you ask me, it makes the scent even better! The lavender isn't as overpowering anymore, it balances beautiful with the other ingredients. In the very background, I can pick up some of the citrus ingredients. It's a gorgeous scent. Sniffing it, it immediately gives me this calm, relaxed feeling. I can't wait to slam it onto my face.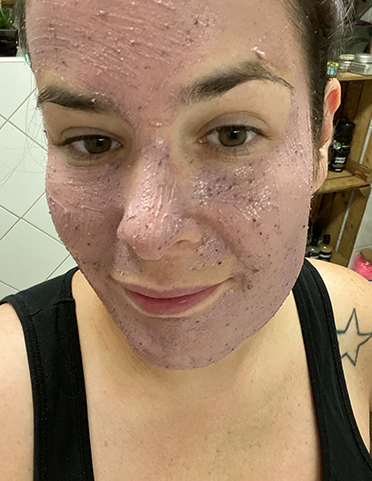 What do I think?
The mask is easy to apply — I always use a brush do to so. It doesn't crumble and fall off my face, it just spreads across the skin easily. The lovely lavender scent sure is presents, but not in an annoying way. It's the right dose of lavender to soothe your mind, without giving off the idea that you're stuck in a lavender field. Because you know, we ALL hate when that happens, right? It's also easy to apply multiple layers. I always like to apply a pretty thick layer, but this mask can also be applied in a thin layer. There's a slight scrub in it, the grinded aduki beans are a mild exfoliator and make my skin feel very soft.
After washing the mask off, my skin feels great. It's more soft, and while I enjoyed the scent, I must admit that this mask isn't more beneficial than any other face mask. The amount of Gorgeous moisturizer in it isn't 'generous' enough to make any difference to my dry skin — not even after using it for 3/4 times. The lavender scent unfortunately didn't make me fall asleep faster, but I don't think anything can, besides sleeping pills or being knocked out. While this mask is absolutely gorgeous, especially the scent, I don't feel like it's superior to any other face mask, and it doesn't justify the price for me. Maybe my skin is too dry. But I think I'd rather stick with Oatifix!
If you have a positive (or negative) experience with this product, feel free to share them in the comments!

Lush Beauty Sleep Face and Body Mask costs £13.00 (England) / $16.95 (USA) / €16,00 (The Netherlands)

3 Responses to Review: Lush Beauty Sleep Face and Body Mask