Review: Lush Dream Cream Body Lotion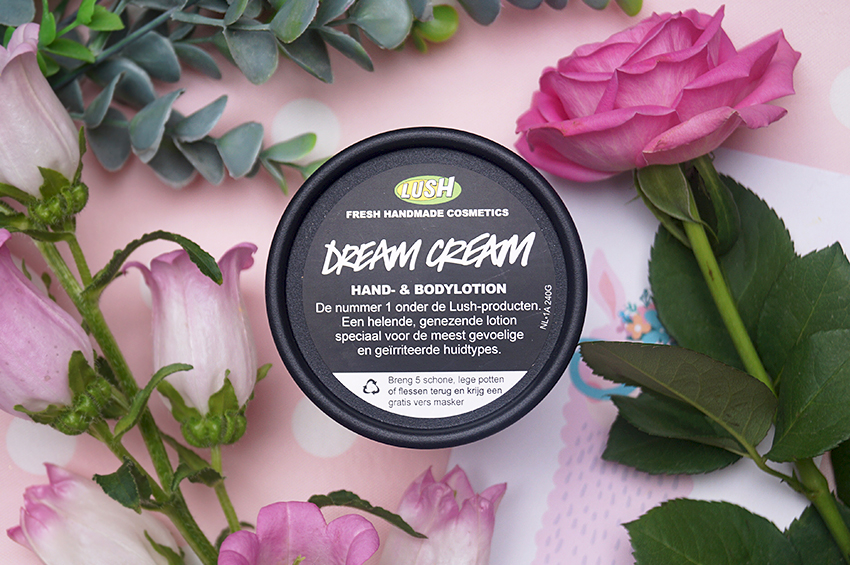 If you ask people to name one product by Lush they know, they will probably answer Dream Cream. This product is a cult product — it's actually Lush their bestselling product ever! This product has hundreds and hundreds of positive reviews, with an average rating of 4.6. It's a formula that has helped a LOT of people with their dry skin, sensitive skin, skin irritations, eczema, psoriasis, you name it. It's a lifesaver, and since I've been using this product for years as well, I thought it'd be finally time for a review and tell you why I love it so much.
If you're curious about this product, make sure you keep on reading!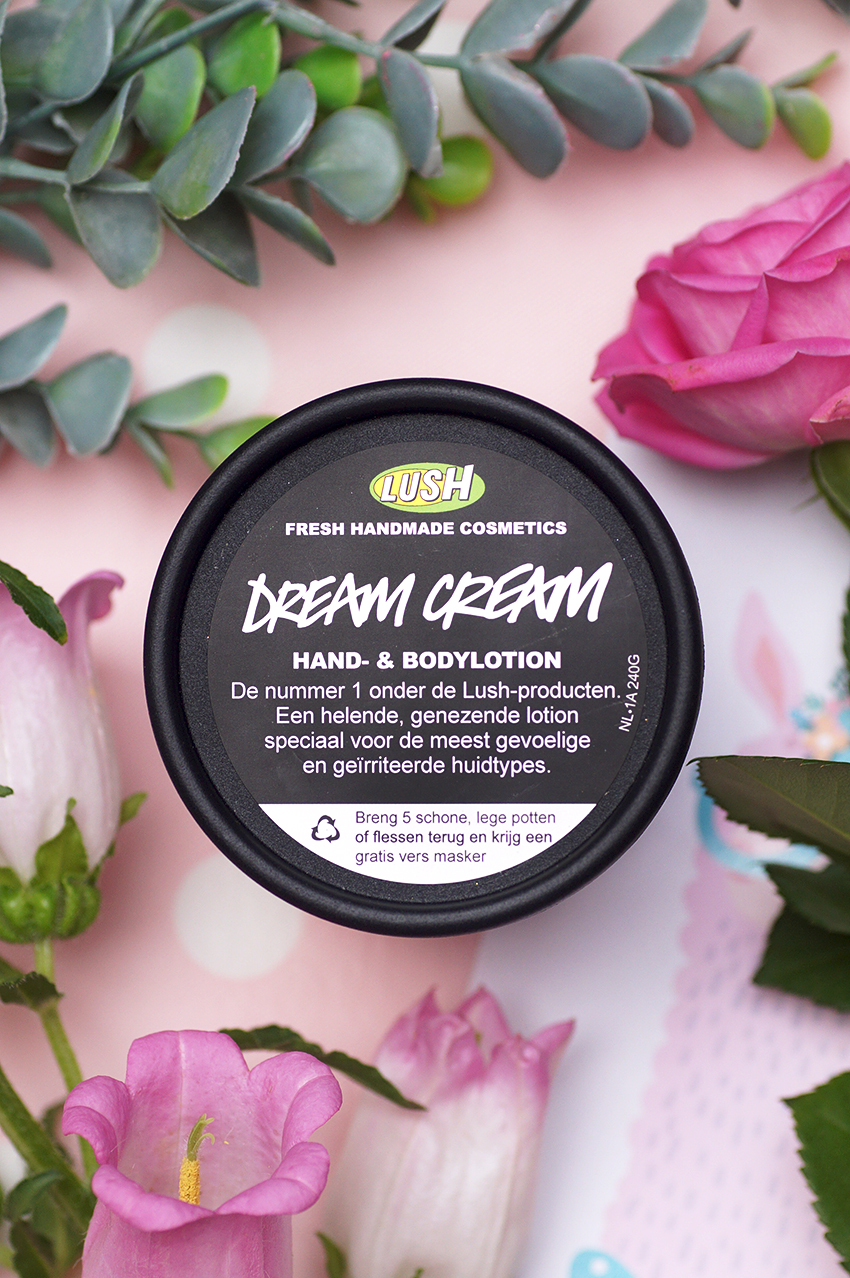 What is it?
Lush Dream Cream Body Lotion costs £16.00 / $29.95 / €21,50 for 240g. It's also available in 45g (ideal for in your bag!) and 450g. It's available in a self-preserving version as well, which means it keeps itself clean without the help from synthetic preservatives. The self-preserving one is a bit creamier and thicker. Also, did you know Dream Cream has been around since 1996? That's insane! Despite that, there aren't a lot of products sharing this scent. There's Oaty Creamy Dreamy Shower Cream and Fresh Farmacy Facial Soap, which are both still for sale. There's been other products with this scent, like Dreamwash Shower Smoothie, but they're discontinued.
Dream Cream is a hand- and body lotion, used for the most sensitive skins out there. While reading some reviews in the webshop, it turns out this product is a Godsend for people with eczema or psoriasis. It has also helped a lot of babies with their eczema, which goes to show how mild this product is. You can literally use it for everything, it's even mild enough to use on your face, depending on your skin type. Not every face will love Dream Cream, but I know people who swear by it.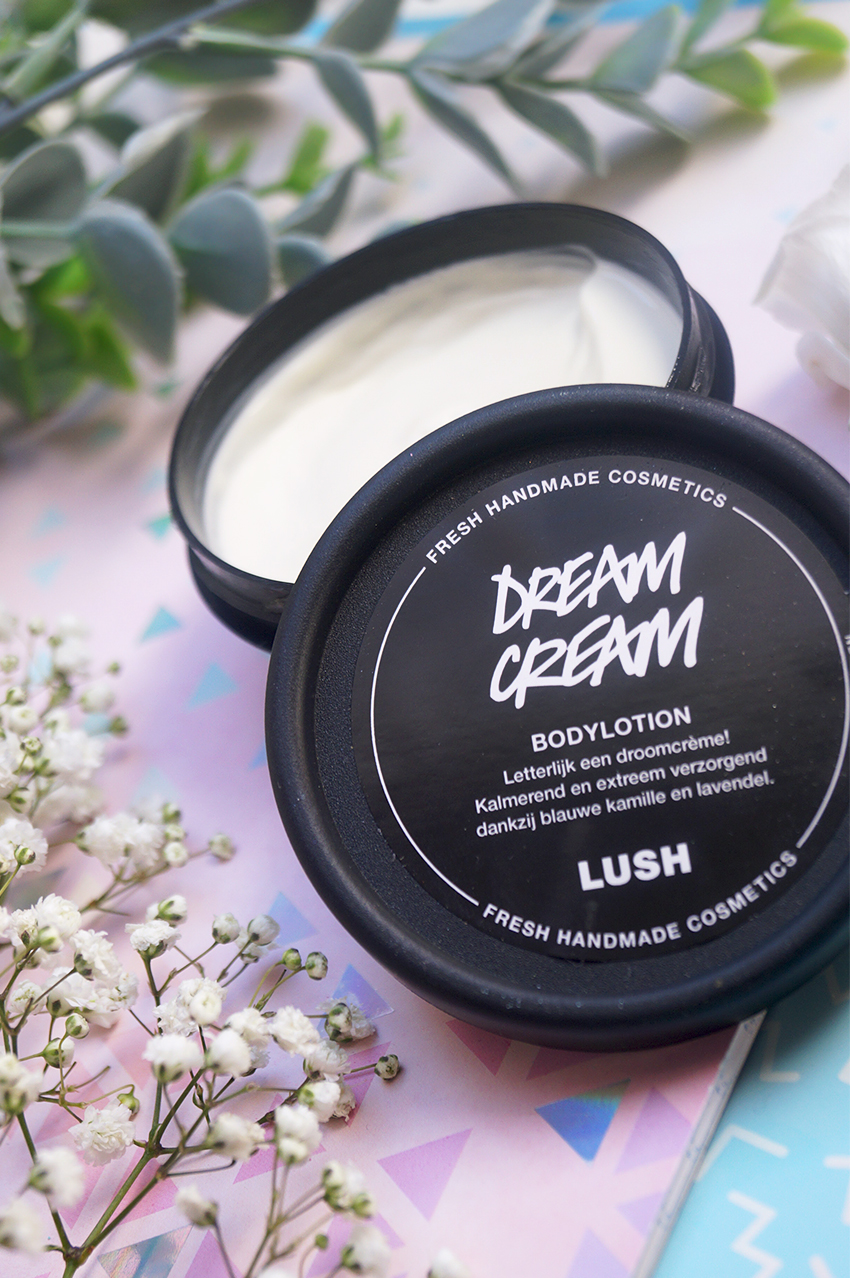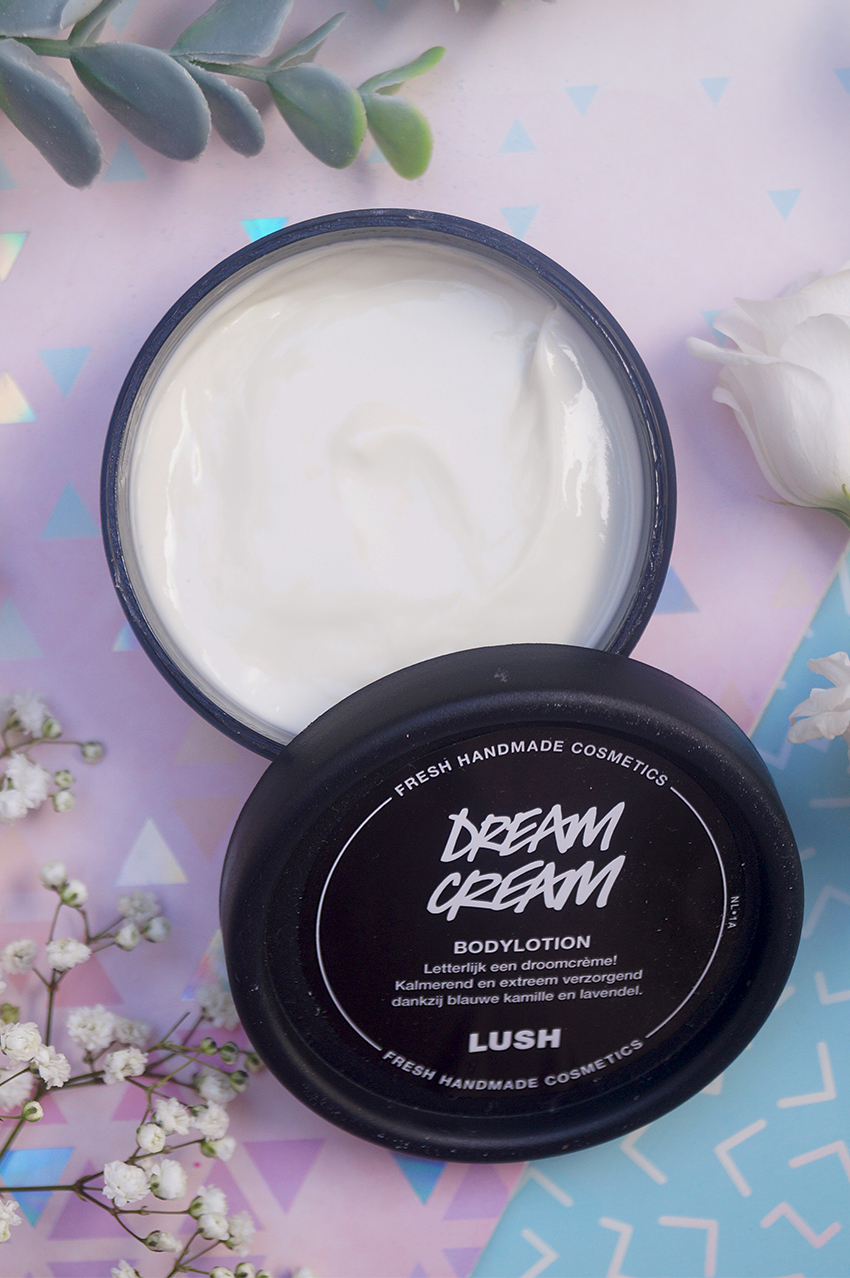 What's inside?
Ingredients: Oat Milk, Rose Water, Organic Extra Virgin Olive Oil, Fair Trade Organic Cocoa Butter, Glycerine, Stearic Acid, Triethanolamine, Tincture of Benzoin, Rose Absolute, Chamomile Blue Oil, Tea Tree Oil, Lavender Oil, Cetearyl Alcohol, Benzyl Alcohol, *Benzyl Benzoate, *Citronellol, *Geraniol, *Limonene, *Linalool, Perfume, Methylparaben, Propylparaben
Oats have been used for thousands of years to soothe, heal and treat the skin topically. It's become very popular as a cosmetic ingredient during the 1930s, when it became known that oats relieve itching and protect the skin. Since then, oats been indispensable. They also happen to be the main ingredient of this product! In addition to that, there's rose water, which is known to soothe the skin. Olive oil, cocoa butter, rose absolute, chamomile oil and lavender oil are all soothing, calming and nourishing ingredients, that keep the skin hydrated and soft. Tea tree oil has been added for its antimicrobial properties and ability to soothe irritation.
Scent
The scent is one I've fallen in love with. I use this product as a hand cream before going to bed, and I love smelling my hands while I'm in bed trying to sleep. Imagine yourself being in a lavender field, let's say Provence, and you're drinking a nice of cup of chamomile tea. In the distance, you can smell some fresh roses, but it's mostly you, the chamomile tea and the thousands of lavender flowers surrounding you. That is how Dream Cream smells. It's a gorgeous, warm, floral scent — mainly lavender and chamomile, but perfectly balanced. Not too much lavender like Sleepy, and not too much chamomile.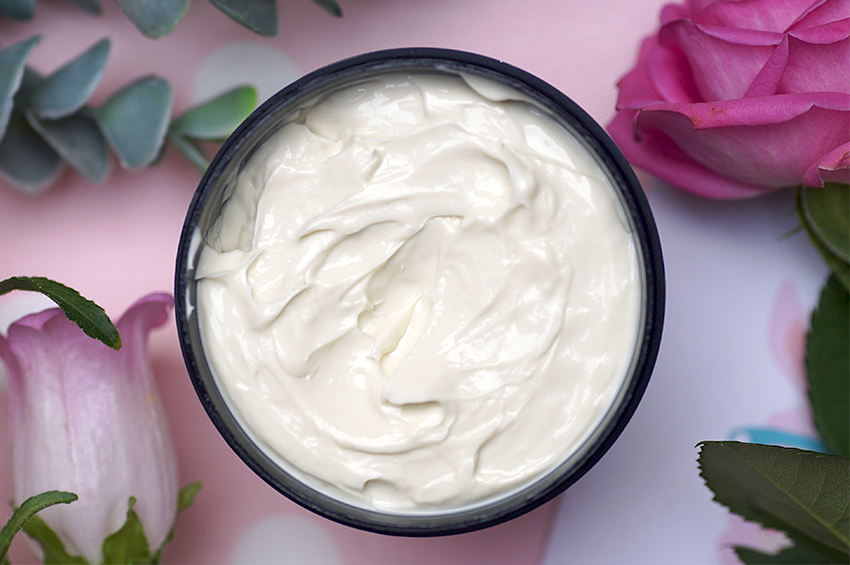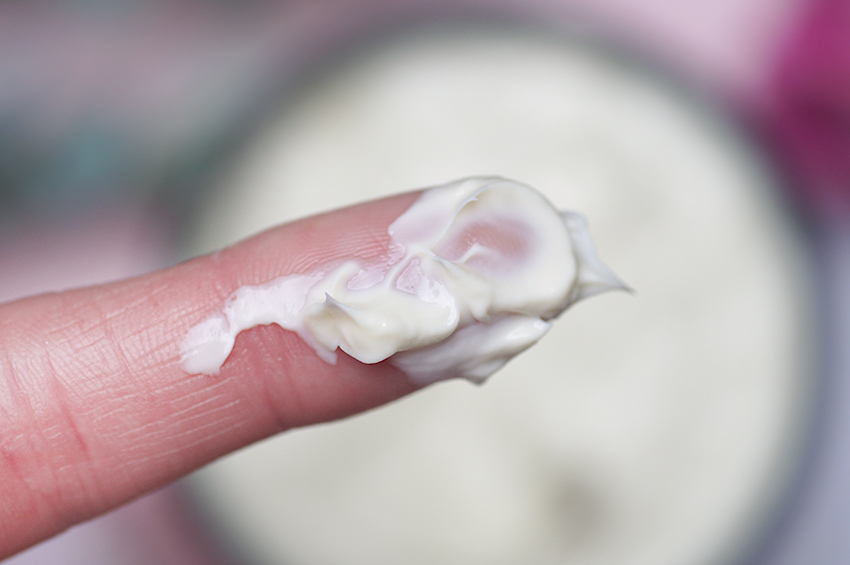 What do I think?
The texture of this lotion is not too thick, not too runny. You don't need a lot of product — the size of a pea is enough for both your hands. To me, this justifies the price — which isn't cheap. But I've been keeping a 240g pot on my nightstand for 5 months now, and I still have 1/3 left. And believe me, not a night goes by where I don't use this lotion. Sometimes I even apply it to my itchy legs or arms, for a quick soothing solution and relieve of the itching. I can safely use this product while my hands are scratched from working at the animal shelter, it even seems to heal the scars faster. The lotion is also pretty easy to build up — it's absorbed very quickly by the skin, so you can easily apply another layer if your skin still feels dry.
All in all, I'm in LOVE with Dream Cream. This is one of the few products I can't and won't live without. I love how quickly it's absorbed, how it keeps my skin soft for hours and hours, how my skin improves after using this product. It not only relieves me of my itching, but it makes dry patches disappear in no time. If you haven't tried this product yet, I urge you to go out and get a sample — or better yet, a whole pot — and see for yourself. Especially if you suffer from irritations, eczema or psoriasis, you'll find that this product is a true Godsend. And if my review hasn't convinced you yet, you can always read the thousands of positive reviews in their webshops or online.
If you have a positive (or negative) experience with this product, feel free to share them in the comments!

Lush Dream Cream Body Lotion costs £16.00 (England) / $29.95 (USA) / €21,50 (The Netherlands)

One Response to Review: Lush Dream Cream Body Lotion