Review: Lush Crayon Bubble Stick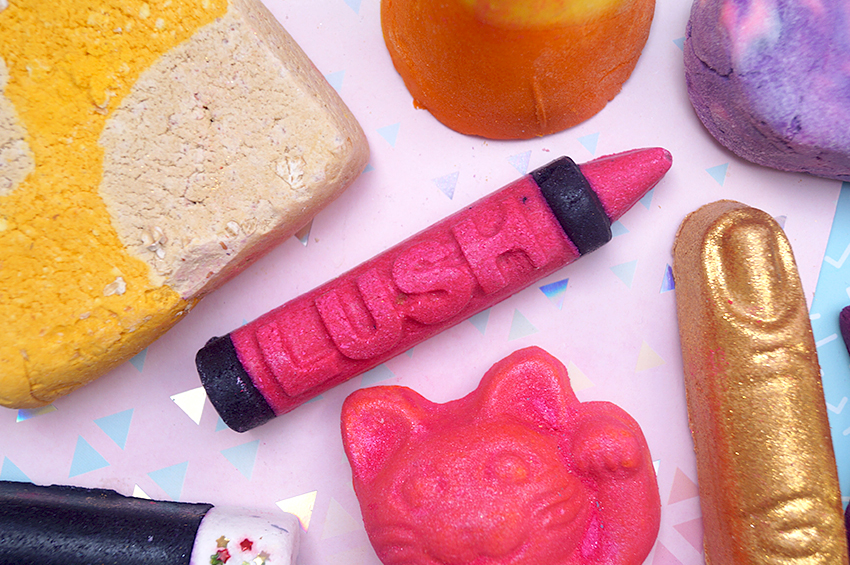 Leave it to Lush to create some cool, innovative products. Take this Crayon for example — unleash your inner van Gogh and then put on the tap for lots of bubbles. Bubbles smelling like Iced Wine! Oldschool Lushies may remember this delicious Lush scent, it was a amazing scent. Today I'm reviewing Crayon for you!
If you're curious about this bubble bar, then keep on reading.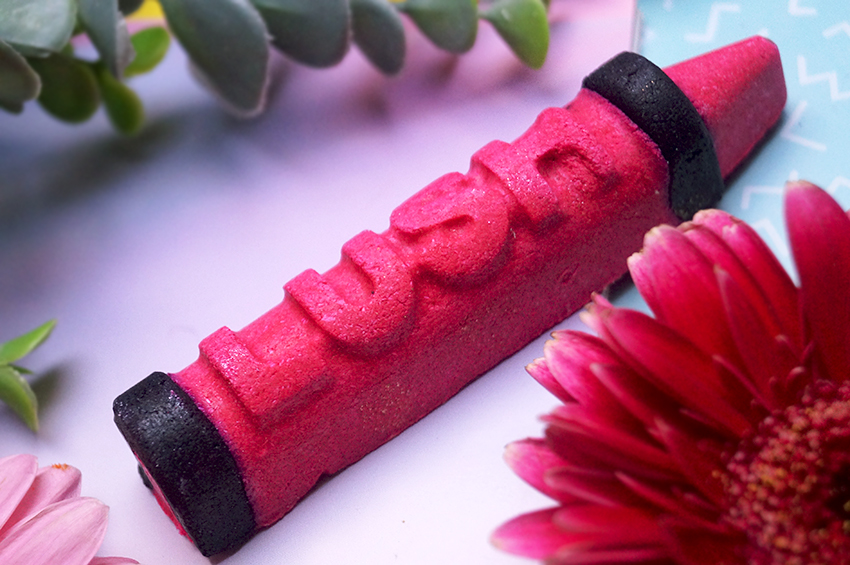 What is it?
Ingredients: Sodium Carbonate, Cream of Tartar, Sodium Laureth Sulfate, Glycerine, Lauryl Betaine, *Limonene, Grapefruit Oil, Perfume, Bergamot Oil, Buchu Oil, Cornstarch, Titanium Dioxide, Tin Oxide, Synthetic Fluorphlogopite, *Citral, Geraniol, *Linalool, Colour 77499, Colour 45410:1, Colour 45410, Colour 17200, Colour 42053,
Lush Crayon Bubble Stick costs £3.95 / $6.95 / €5,50 and is part of the exclusive Harajuku bubble bar launch. A part of these bubble bars was released on March 27 (in The Netherlands) and the second part will be released on June 26. This crayon can be used to draw in the tub, making it especially fun for kids! After you're done drawing, you put the tap on and it creates loads of bubbles. I've used about half a Bubble Stick, placing one half on the bottom of the tub. (No this isn't giving you more bubbles, I'm simply too lazy to keep holding it) The Bubble Stick isn't very big, it's about 60 grams. You can get 2, maybe 3, uses out of it.
Crayon shares its scent with Iced Wine. This retro scent always reminded me of juicy watermelons.. it's a very fruity scent, slightly fresh and minty thanks to the buchu. It contains grapefruit, bergamot and buchu oil, ensuring a fruity, juicy, mouthwatering aroma. Like a fruity smoothie, packed with berries.
Play the video in 2160p quality and on full screen for the best experience! The video has been sped up.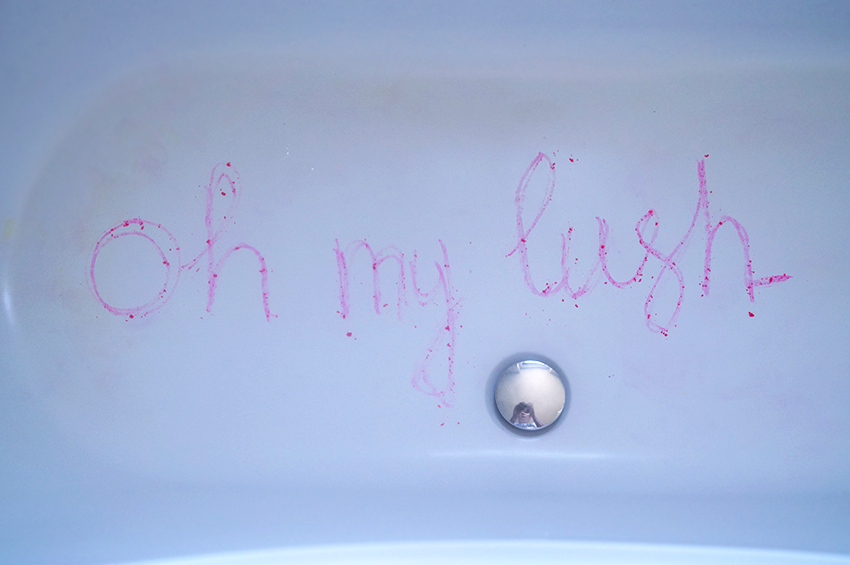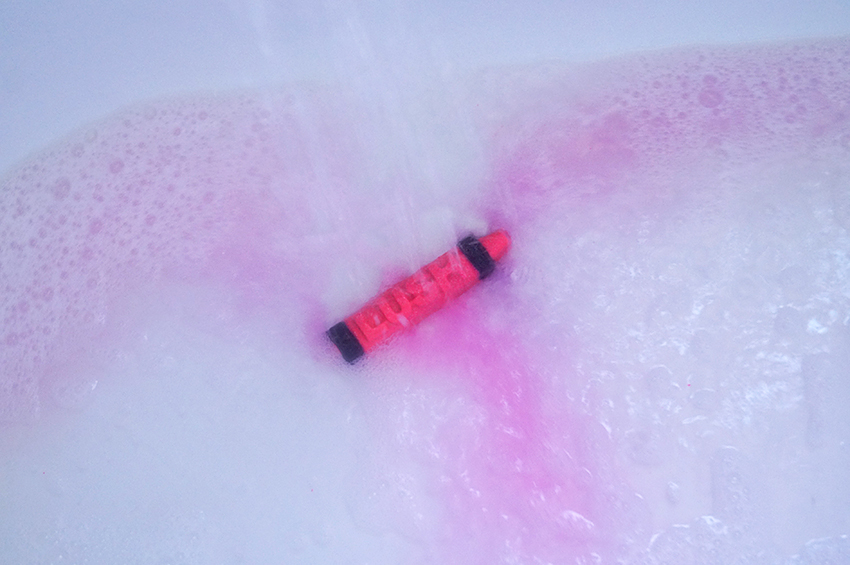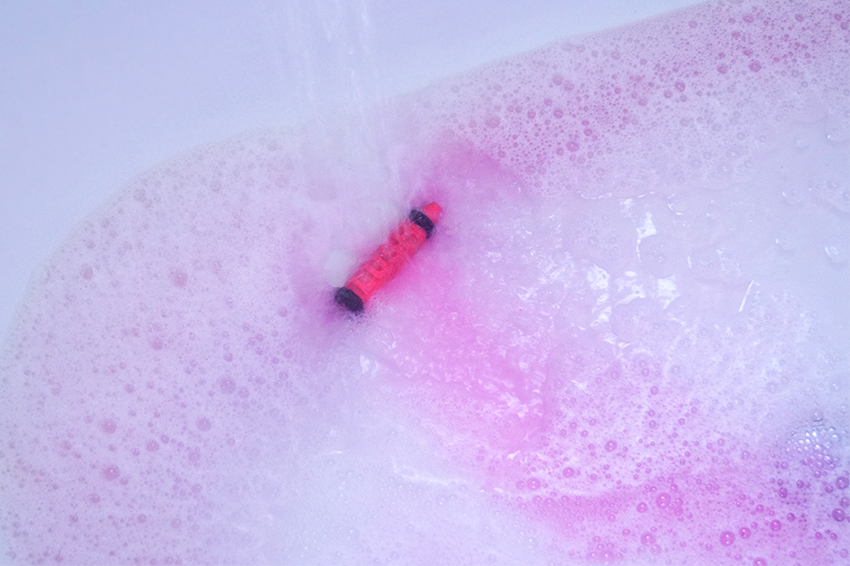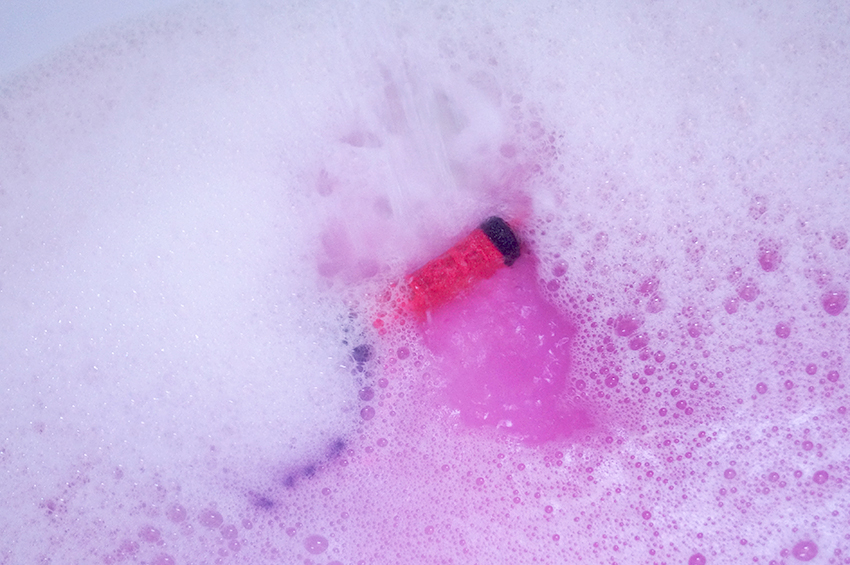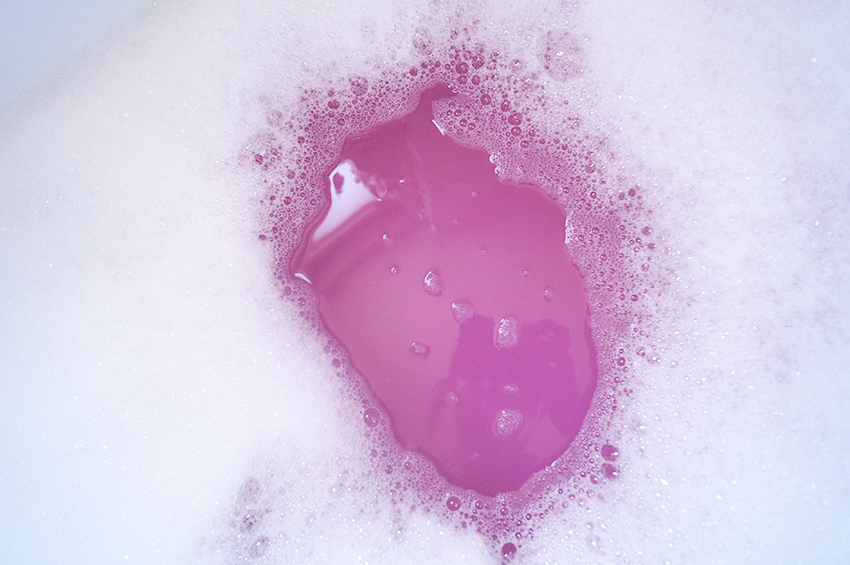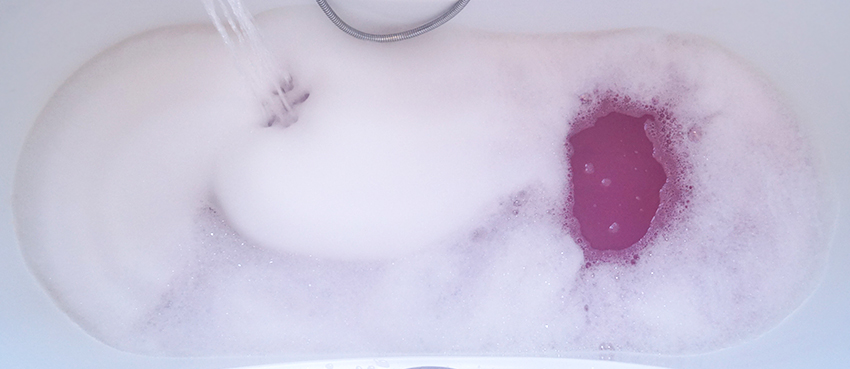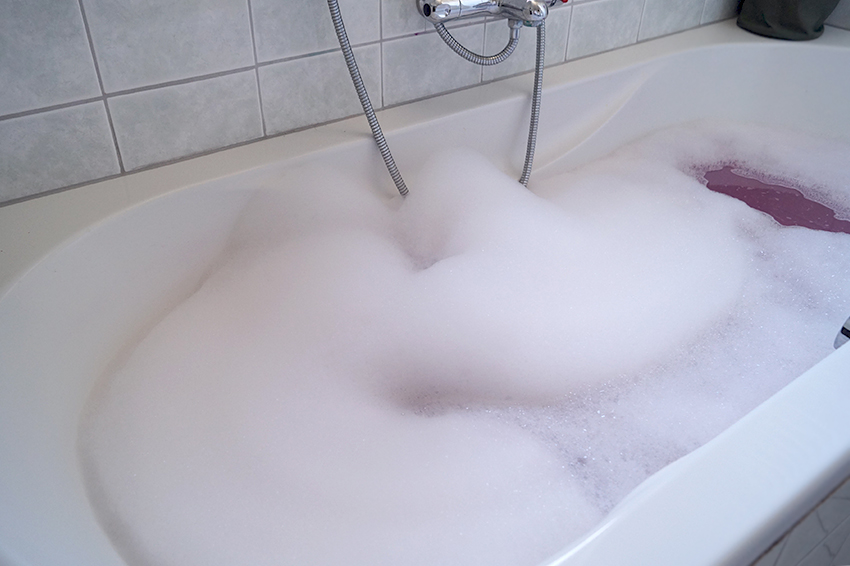 What do I think?
When I draw on the bottom of the tub, I'm immediately regretting my decision — it kinds sounds scratchy, so for a moment I was afraid I was damaging my tub. Fortunately, there's not scratches though! I put the tap on and aim it on my drawing. (Well, writing, actually) Bubbles are being created, and the Iced Wine is spreading across the bathroom, it's delicious! When I put the Bubble Stick on the bottom, right under the running tap, it colors the water a beautiful pink shade, exactly the color you'd expect with this scent. Eventually there's walls of soft bubbles and the water is still a vibrant pink color. The scent stuck with me the entire time.
I very much enjoyed this bubble stick, despite it's small size. But since size doesn't matter, you should really give this bubble stick a chance — if only for the amazing scent. I really wish Lush would create more products with this scent!

Lush Crayon Bubble Stick costs £3.95 (England) / $6.95 (USA) / €5.50 The Netherlands)