Review: Lush Bunny Bomb Bomb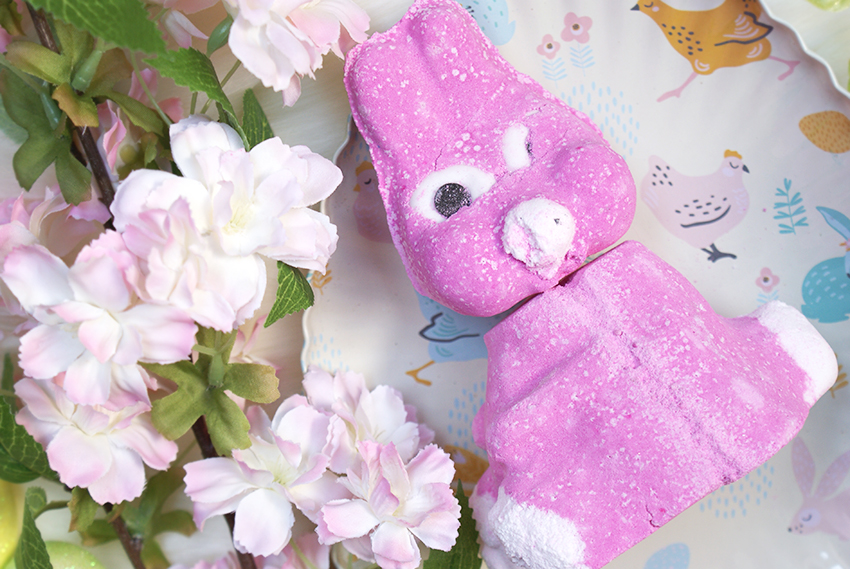 I genuinely thought that I had already bought everything I wanted from the Easter range. But there was still just one bath bomb that I couldn't get out my head.. which was Bunny Bomb Bomb. It's bright pink and I think the animal bath bombs from this Easter collection, like Lamb Bomb Bomb, are such an amazing addition.
But how long would the Easter collection remain in the stores? Would it still make sense to buy and review it? I mean, it's not the cheapest bath bomb. So, I contacted Lush, and they said that the Easter range would be available till a month after Easter. The employee didn't even get to finish her sentence and Bunny was already in my shopping basket. Come to mommyyy.
If you're curious about this pink bunny, keep on reading!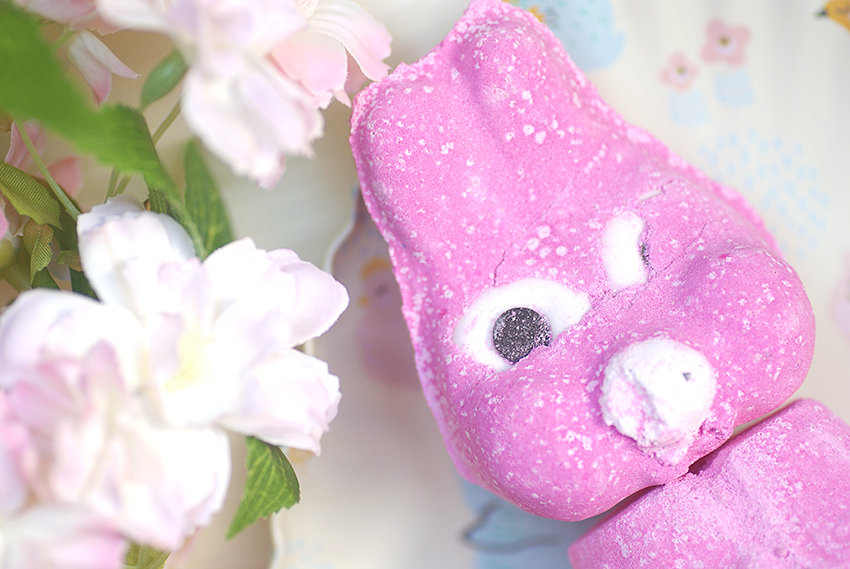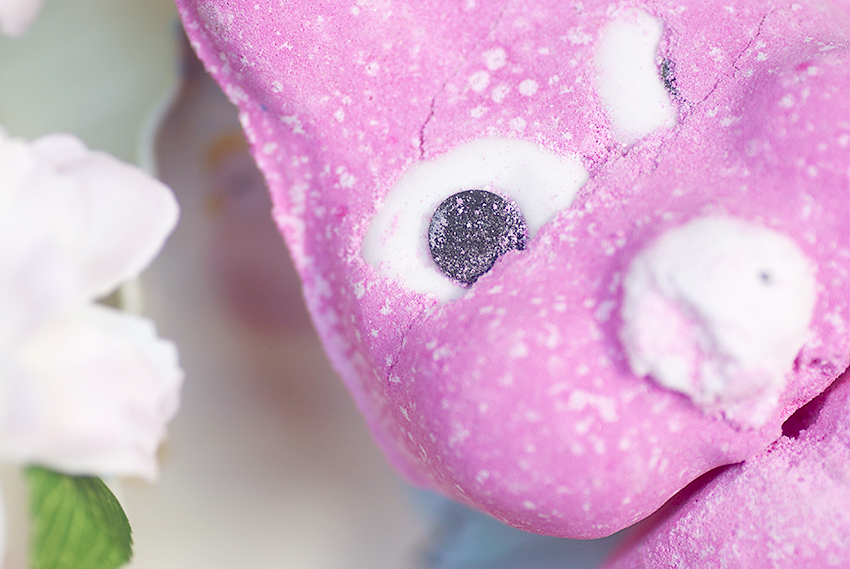 What is it?
Lush Bunny Bomb Bomb costs £9.95 / $7.95 (damn that's cheap) and is part of the temporary Easter range. As you could already read in the intro, I had no intention of buying anything from the Easter range anymore. I actually wanted to just focus on the Harajuku exclusives at the moment. But while ordering some of those, I decided to just order Bunny Bomb Bomb along with some Harajuku exclusives. And I was SO happy when Bunny came in, especially when I saw how big it is!
Bunny Bomb Bomb consists of two parts, the head and the body. The body is really huge, it barely fits in my hand. The head is slightly smaller. This justifies the price a bit — Bunny can be used two separate times. In the webshop, Bunny looks a look better than my version, which looks like it was beaten up on its way to my home. And unlike the photo in the webshop, mine only has one and a half eyes. 👀 Oh well, these kind of bunnies need love too, so I opened up my heart for him. Or her. Or it.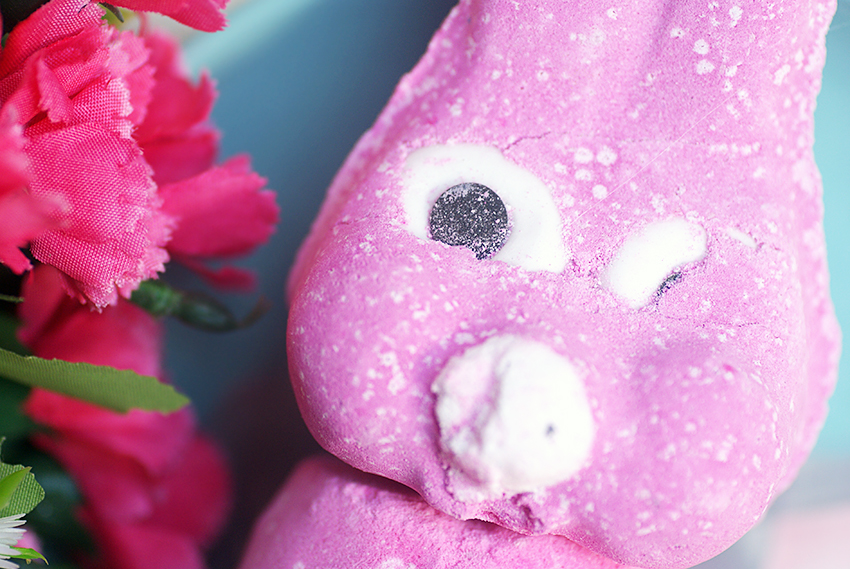 What's in it?
Ingredients: Sodium Bicarbonate, Citric Acid, Popping Candy (Isomalt, Lycasin, Carbon Dioxide), Titanium Dioxide, Bergamot Oil (Citrus Aurantium Bergamia), Ho Wood Oil (Cinnamomu Camphora), Brazilian Orange Oil (Citrus Sinensis), Water (Aqua), Dipropylene Glycol, Propylene Glycol, Citronellol, *Limonene, Fragrance, Red 27, Red 4, Red 33, Sugar Modified Corn Starch (Zea Mays), Red 40, Yellow 6, Blue 1
Bunny contains bergamot oil, ho wood oil and orange oil. All three are pretty fresh and fruity citrus scents. Yet the scent is slightly creamier and warmer than you would expect. I find the scent very similar to Shoot for the Stars, which smells like honey and caramel. I definitely recognize the citrus components in Bunny, but the overall scent is just very warm and also slightly woody.
Play the videos in 1080p quality and on full screen for the best experience! The video has been speeded up.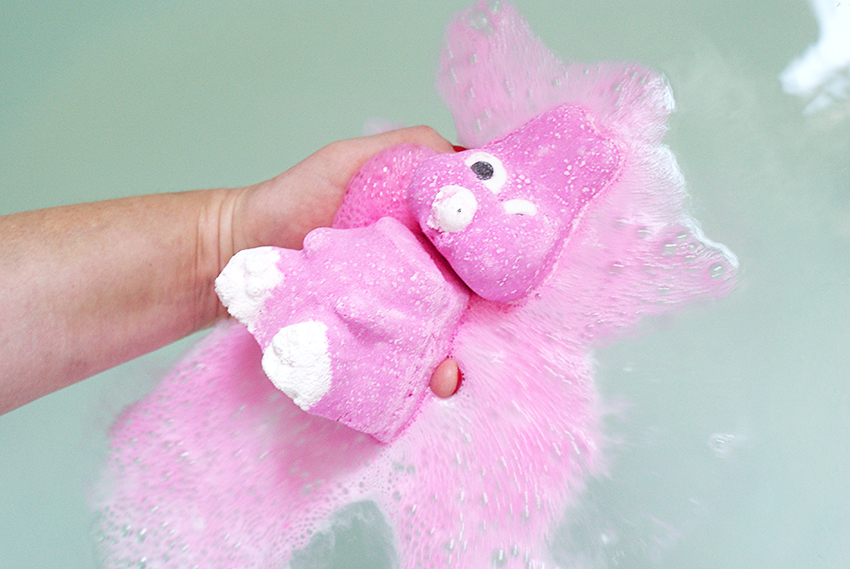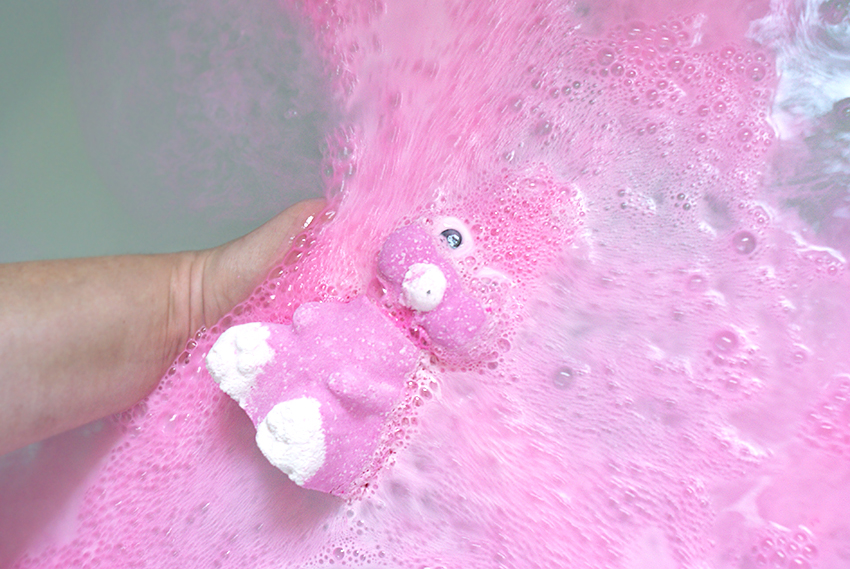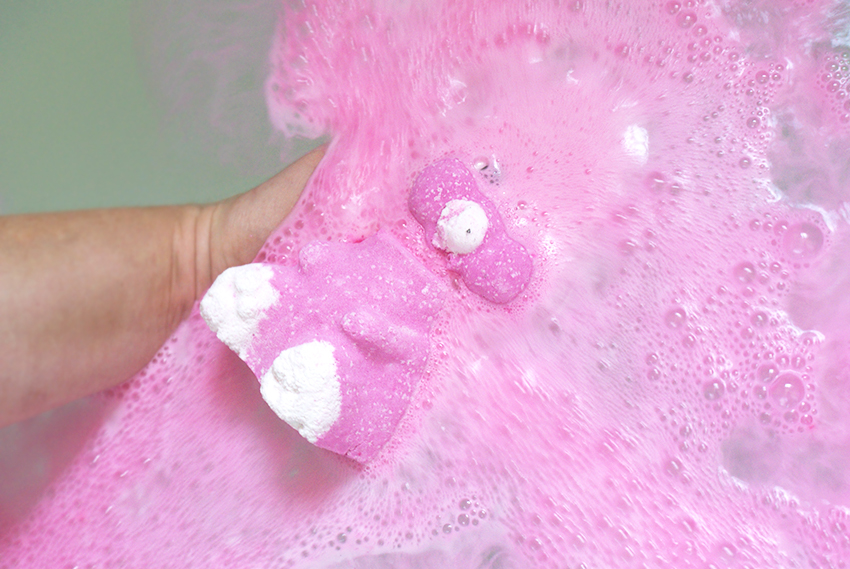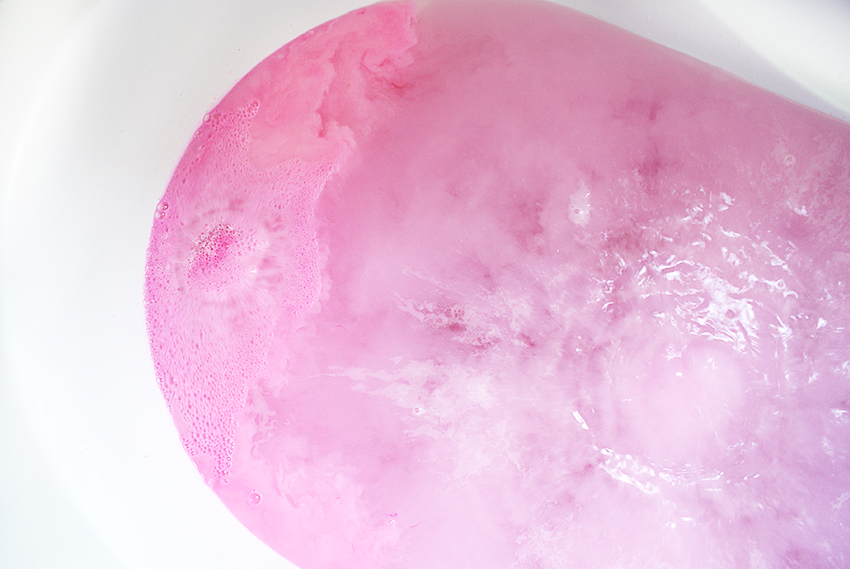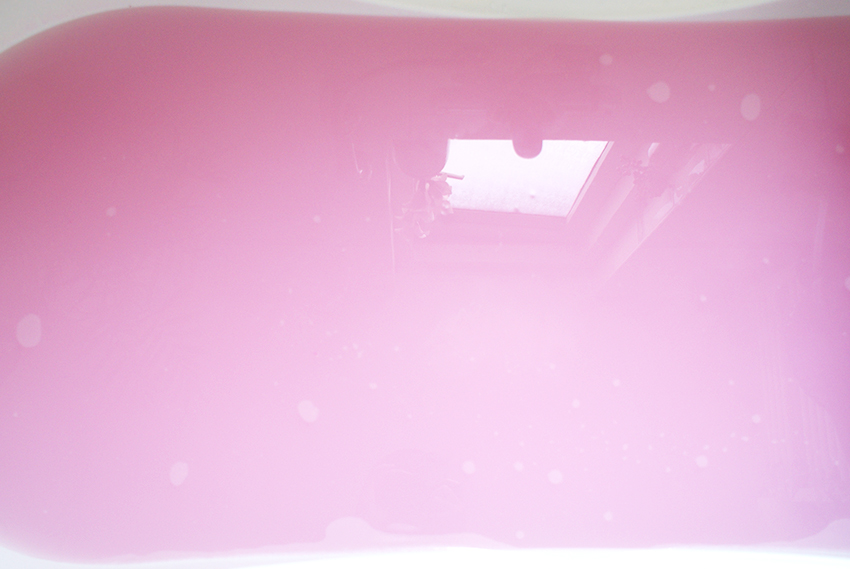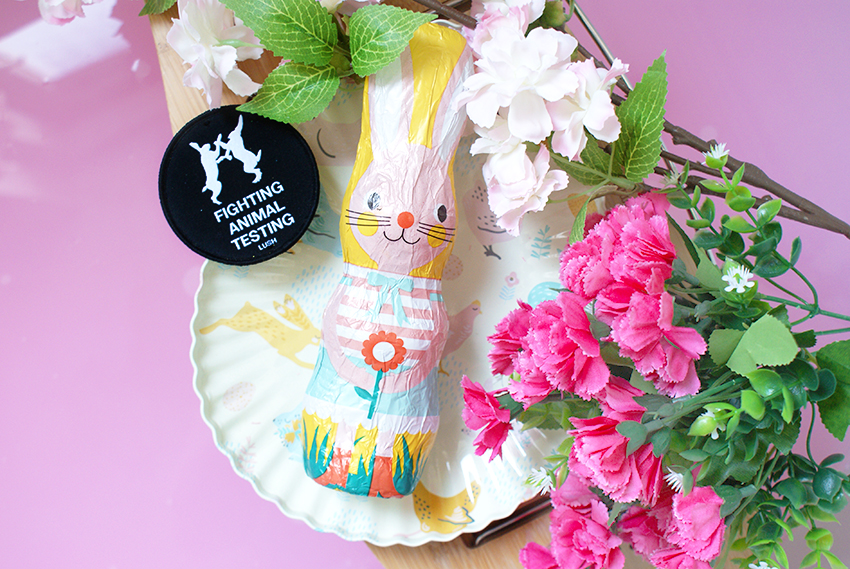 What do I think?
Bunny is a very quick fizzer, transforming the water into a gorgeous, pink hue. The water is very milky, which I like a lot better than just clear bath water. It doesn't really give away a show, it fizzes quick, therefore I wouldn't adopt this bunny if you want to enjoy a minutes-long aesthetic show. I didn't detect much of the scent during my soaking session, sometimes I could caught a whiff of the scent, but nothing spectacular. There was some popping candy as well, but I didn't pick it up much, as the fizzing was quite noisy as well.
What did occasionally pass by, while bathing, were his eyes. I'm pretty much into horror and all that, but this shit was shady. Also, his look while being dropped into the water is pretty.. scary. He kept staring at me while I dissolved him slowly. As if you put someone into a barrel with acid. Not that I would know anything about that, obviously, but still. (But maybe my fantasy is just too vivid..)
The water is really the best thing about this bath bomb, along with its appearance. Pink water that looks milky and also feels that way, making your skin feel nice and soft afterwards — I love it. If the effect in the water is just as strong with half a Bunny, I would definitely consider buying it again. I now threw in the whole Bunny, which is kiiind of an expensive joke, for just one bathing session. Anyway, I am happy that I have ordered this bath bomb. It is just as nice as it looks. Except for the macabre look.

Lush Bunny Bomb Bomb costs £9.95 (England) / $7.95 (USA).