Review: Lush Karma Yantra Bath Bomb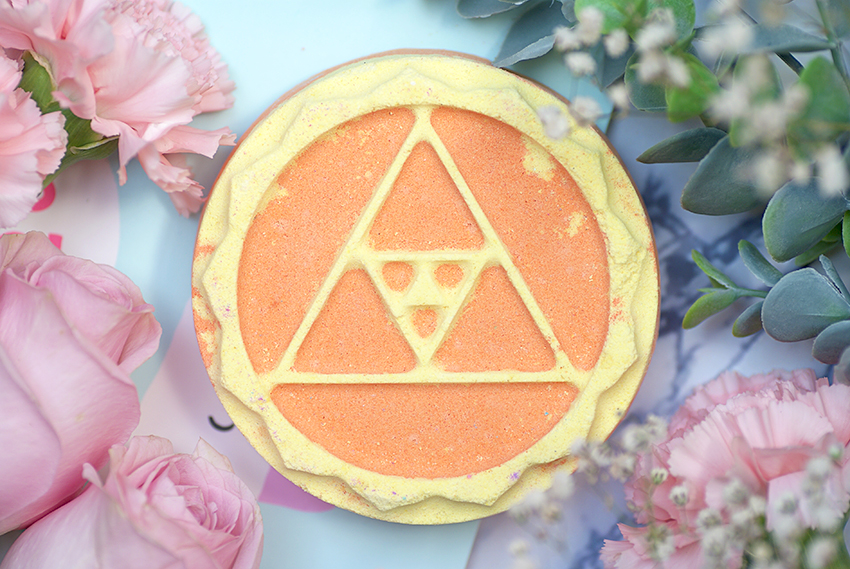 The fact that I didn't pick up Karma Yantra right away is actually very special. I LOVE the Karma scent, but I still chose other bath bombs from the Harajuku range. Perhaps because I love discovering new scents, and of course I already knew how Karma Yantra would smell. Nevertheless, I am very happy that I bought it last week, because it doesn't just smell amazing like I expected, it's also amazing in the tub. But I won't spoil the rest for you, you're just gonna have to read the rest of the blog post.
If you're curious about this bath bomb, then keep on reading.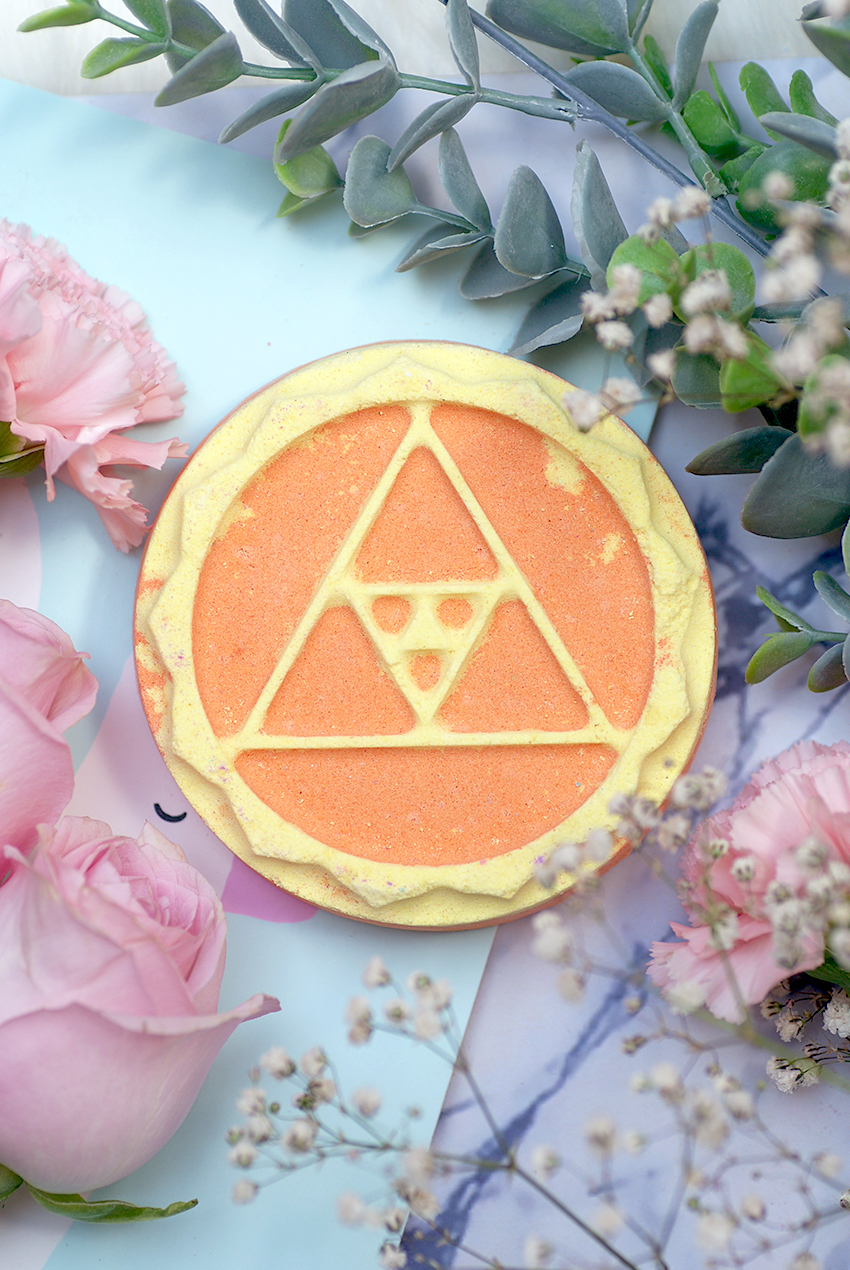 What is it?
Ingredients: Sodium Bicarbonate, Citric Acid, Patchouli Oil, Brazilian Orange Oil, Lavandin Oil, Pine Oil, Lemongrass Oil, Elemi Oil, Water (Aqua), *Citral, *Hydroxycitronellal, *Limonene, *Linalool, Perfume, Colour 14700, Colour 47005, Colour 45350
Lush Karma Yantra Bath Bomb costs £5.95 / $6.45 and is part of the temporary Harajuku range, consisting of 54 new, exclusive bath bombs. Unlike almost all other bath bombs, Karma Yantra is not a round ball, but a fairly large disk. The triangles at the center always remind me of the logo of the Zelda game! There is a good portion of natural oils in this bath bomb — patchouli, orange, lavandin, pine, lemongrass and elemi. Karma Yantra is a bath bomb that smells pretty strong. I actually left it in my room for a while to enjoy the scent.
If you're not familiar with the Karma scent, then looking at the ingredients list will probably not tell you anything about the scent. Well, thank God for this blog, right??!! I can tell you that this Lush signature scent has been around since 1995. It's an exotic blend of orange and patchouli, these are the two notes that can be picked up best. Karma is a special scent, it's a scent that can simply not be described. You just have to smell it. You'll either love it, or hate it. I'm gonna try to describe it anyway.
It's a citrus scent because of the orange, but also very warm and spicy because of the patchouli. This unique blend creates a scent that has gained many fans around the world, it's no wonder that Lush created so many products sharing this scent. Therefore Karma Yantra is a great addition to the range.
Play the video in 2160p quality and on full screen for the best experience! The video has been speeded up.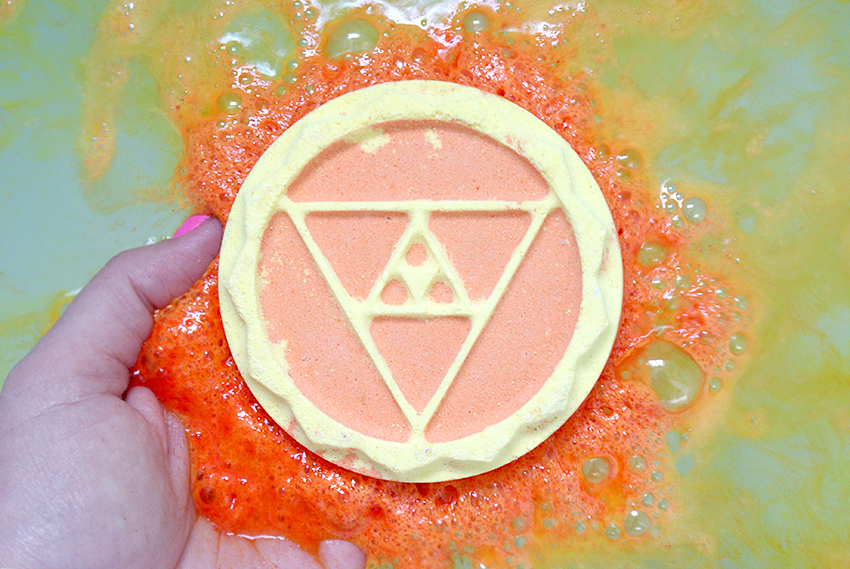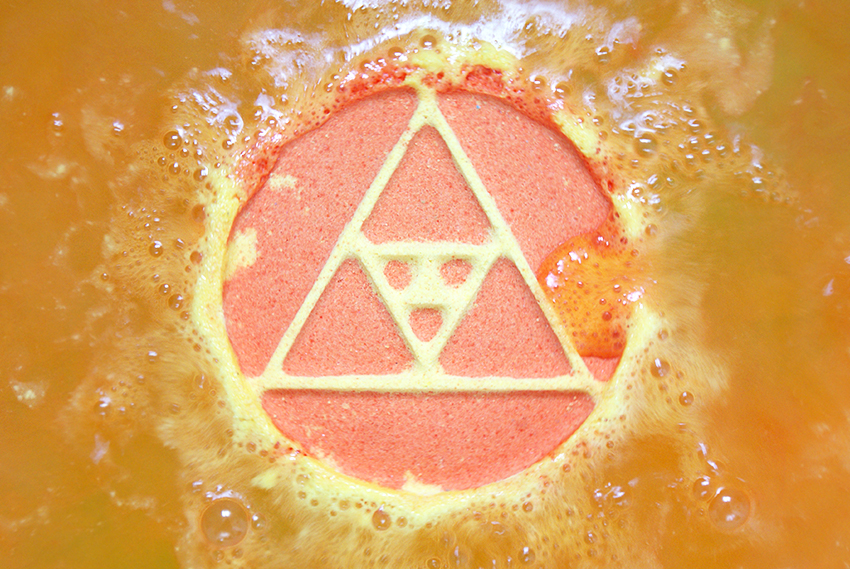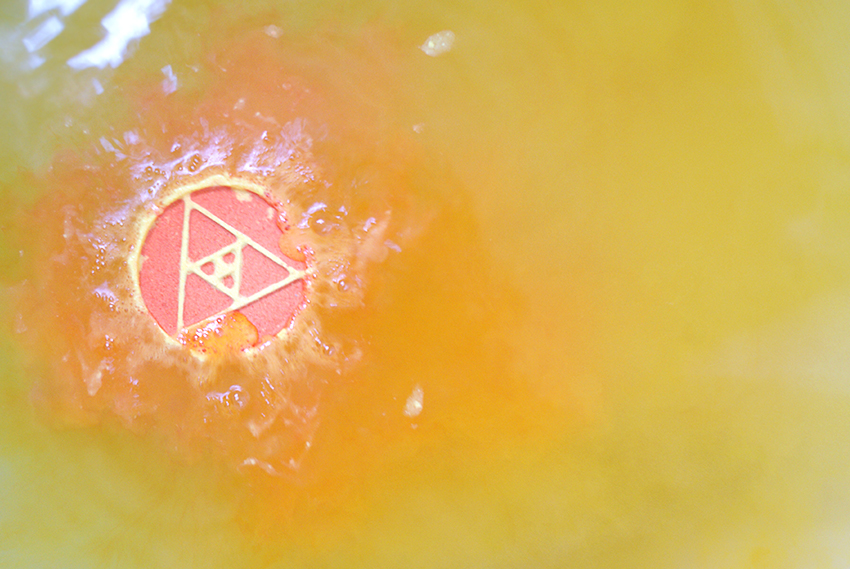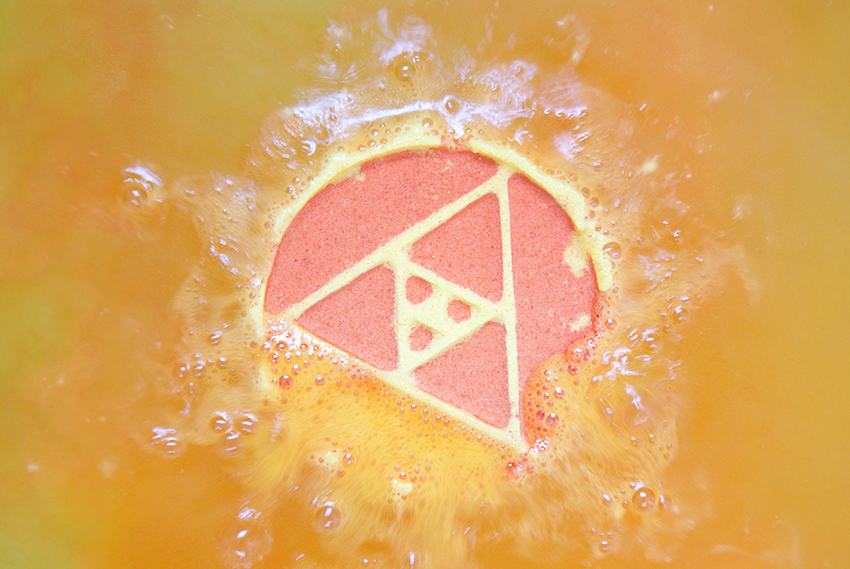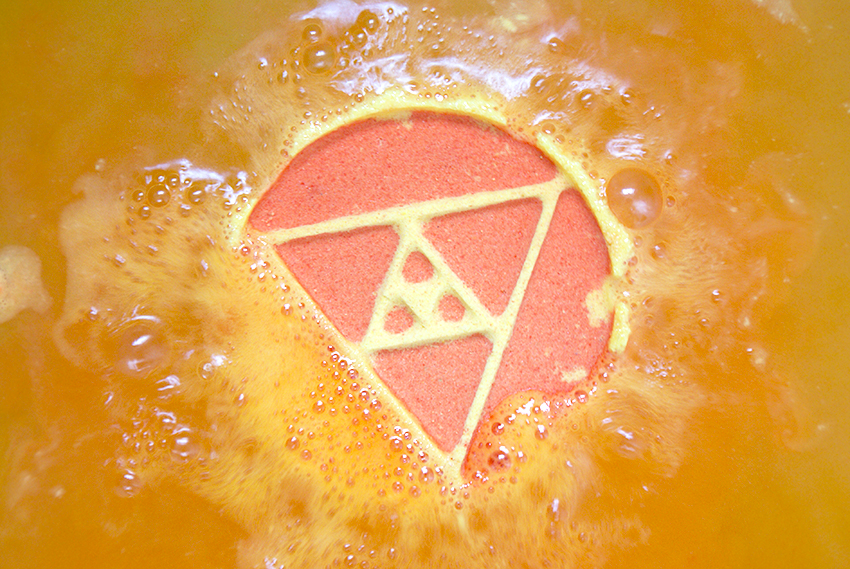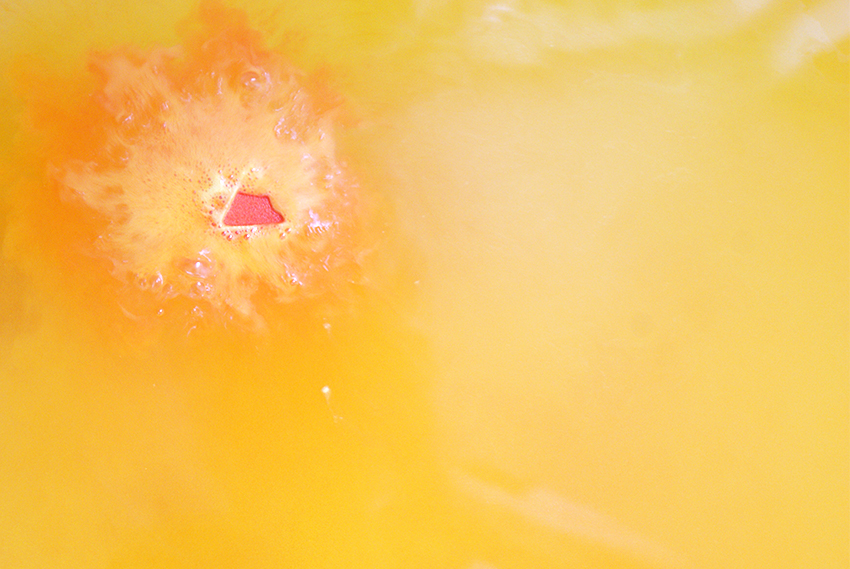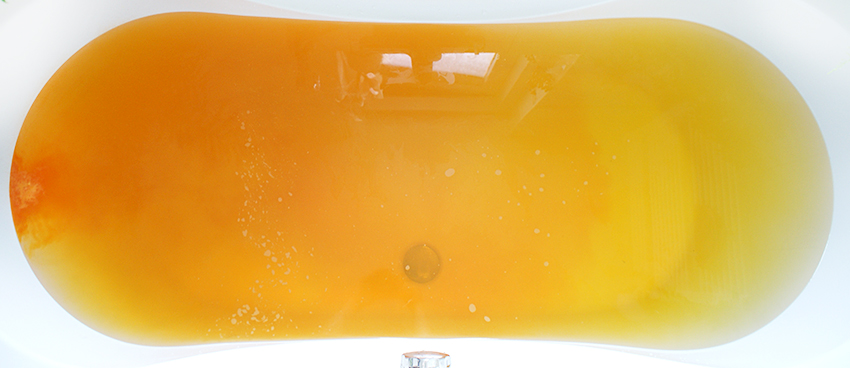 What do I think?
Karma Yantra is a 'what you see is what you get' bath bomb. Orange and yellow are the two main colors that will transform your tub into an orange popsicle. Without the melting and mess of eating it, thank God. When Karma hits the water, it releases streams of orange and yellow. While floating through the tub, it will color the water from yellow to orange. And not just a pee color, but a truly vivid and bright color. It's like diving into a tub filled with sunshine.
No glitter, no frothy layer on the surface, no milky layer in the water — just a beautiful, bright orange shade. And it's perfect. It doesn't need more than this. It's simplicity at its best. Perhaps the best thing is the scent — yes, I told you it's good, but I actually mean that the scent is SO strong. I could smell it throughout bathing the whole time, and I'm having a cold right now, which makes me smell less. But I could clearly pick up the smell the entire time, even long after I exited the bath. It kept lingering on my skin for hours. This is the strongest smelling bath bomb I've had so far!
Yes, I loved this bath bomb. The scent is just perfect. If you like Karma, I'd recommend this bath bomb for sure. But even if you feel like bathing in rays of sunlight, grab a few of these.

Lush Karma Yantra Bath Bomb costs £5.95 (England) / $6.45 (USA).