Review: Lush Rudolph Nose Shower Bomb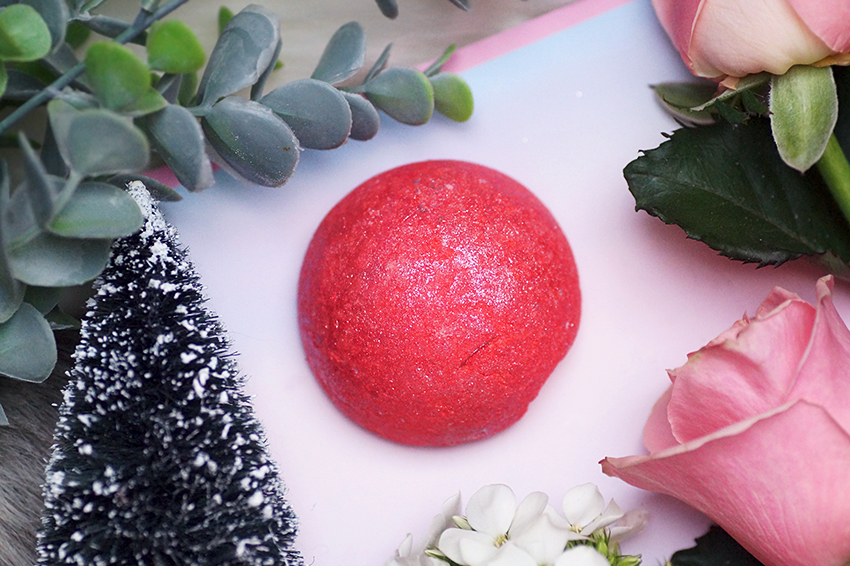 No matter how cold it is outside, there is always a Lush product to warm yourself up with. The shower bomb that I am going to review today is one of them. It's packed with spicy oils and a scent that will warm up the most cold hearted souls! Since I always enjoy using and testing the shower bombs, I enthusiastically left the Lush store with three shower bombs in my bag. Today I'm going to review Rudolph Nose for you, so if you're curious, make sure you keep on reading.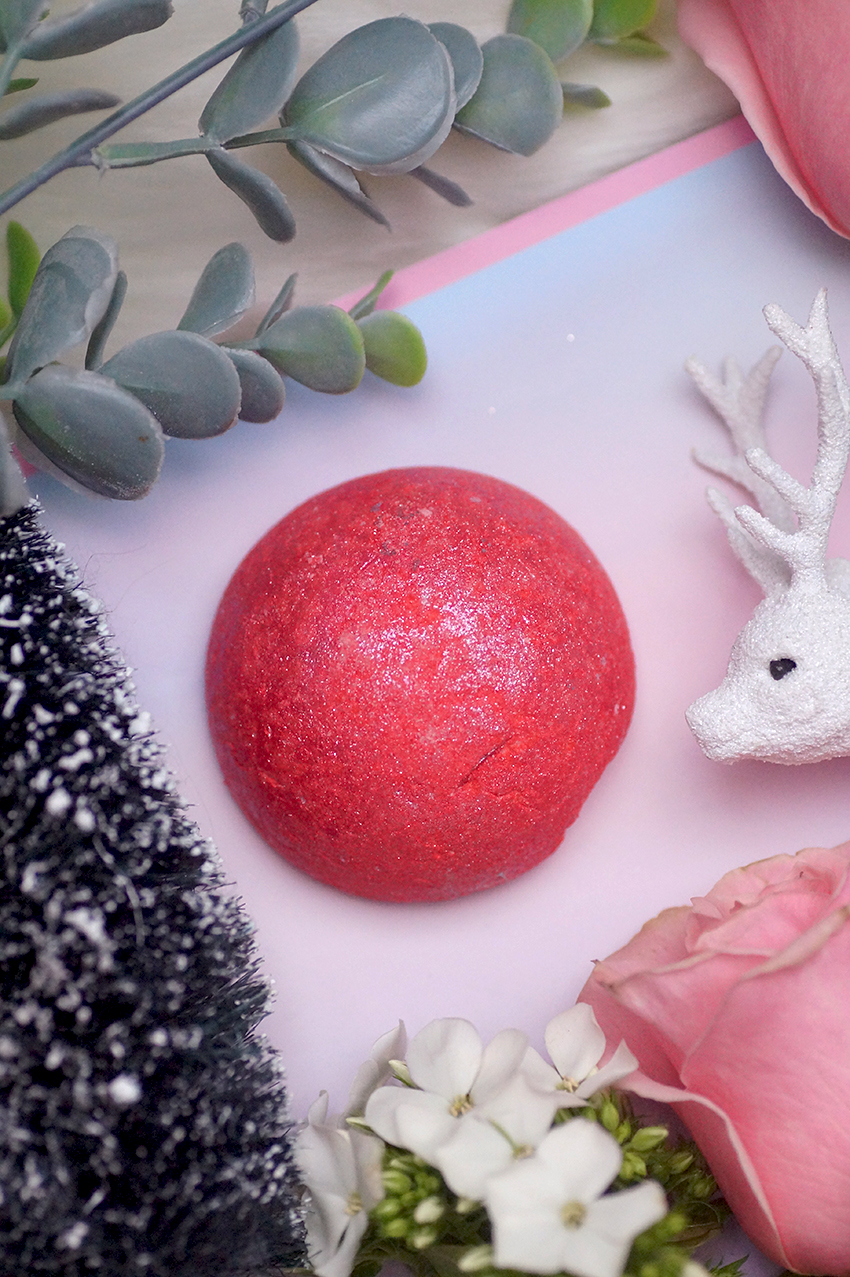 What is it?
Lush Rudolph Nose Shower Bomb costs £2.75 each and is part of the Christmas range. It's one of the 3 new shower bombs for this range, along with Snowman Nose and Polar Bear Nose. The shower bombs seem to be bigger than the average shower bomb, Rudolph Nose in particular! You could easily use this shower bomb at least three times. Just cut it up before you use it, or put it somewhere to dry after using it.
A shower bomb is a bit like a small bath bomb that you take with you in the shower. Run the water and hold it under the water's flow. When in contact with the water, it will start foaming and expanding, creating a frothy mousse. Scoop off the foam and sweep all over your body. When you're done using the shower bomb and there's still product left, put it in a dry spot and leave it to dry — although Lush suggest using a shower bomb in once. This product is naked and therefore does not have any packaging.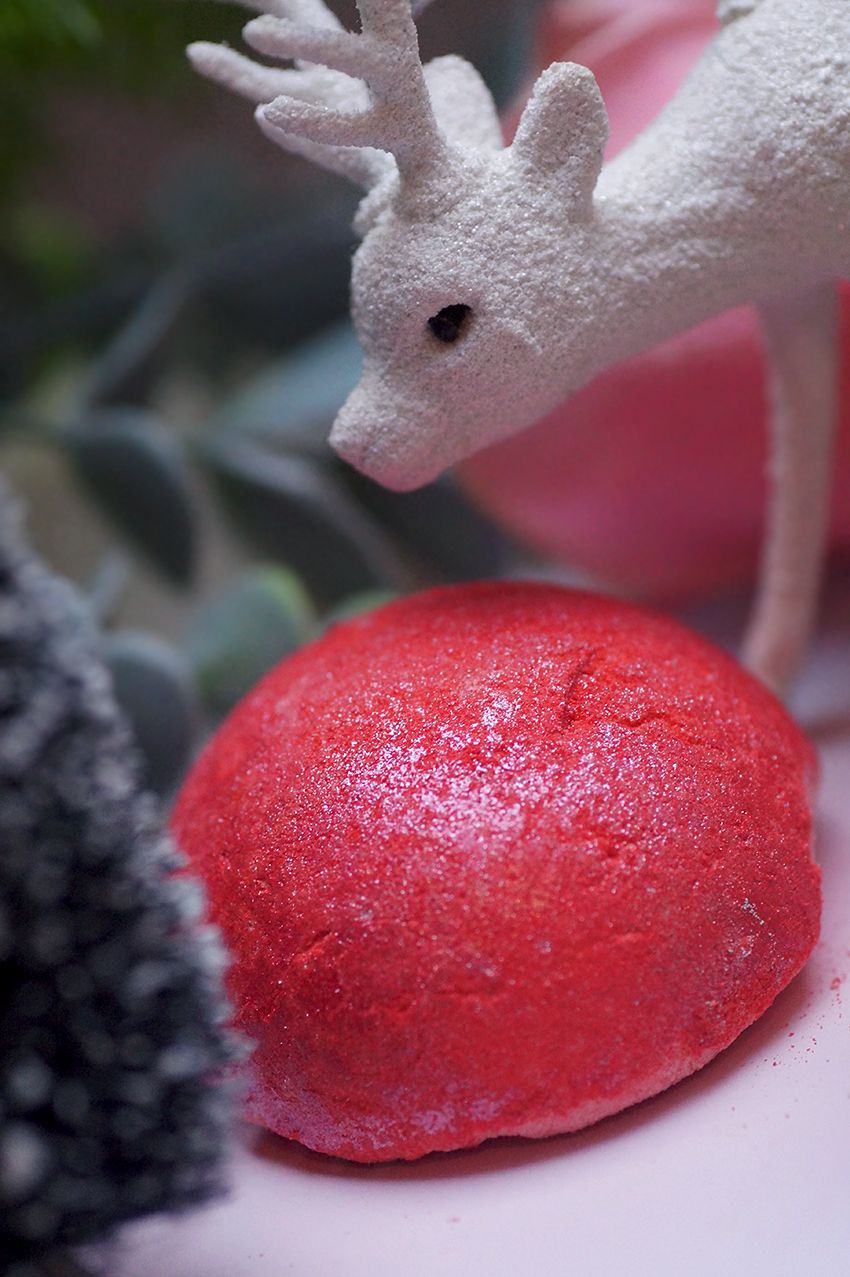 What's inside?
Ingredients: Sodium Bicarbonate, Cream of Tartar, Citric Acid, Potato Starch, Sodium Laureth Sulfate, Calcium Lactate Gluconate, Sodium Alginate, DRF Alcohol, Cocamidopropyl Betaine, Cedarwood Oil, Ho Wood Oil, Sicilian Lemon Oil, Almond essential oil, Water (Aqua), Titanium Dioxide, Tin Oxide, Synthetic Fluorphlogopite, Alpha-Isomethyl Ionone, *Citronellol, Coumarin, *Eugenol, *Geraniol, *Limonene, *Linalool, Perfume, Colour 14700, Colour 77491, Colour 15850:1, Colour 45410
Rudolph Nose contains cedarwood oil, ho wood oil, lemon oil and almond oil. Cedarwood oil is antiseptic and helps to balance sebum production. Ho wood oil has a woody and floral scent, promoting tranquility and relaxation according to Lush. Lemon oil is antibacterial, cleansing due to the alpha-hydroxy-acids in it (enzymes that help to break down and exfoliate dead skin cells), and has an uplifting and invigorating effect on skin and mind. Almond oil nourishes, softens and soothes the skin.
The scent is very spicy and smoky, it's a pretty heavy scent. It's a typical winter scent, perfect for cold days to warm up. I think the scent is very familiar to Cherry Blossom Reusable Bubble Bar, which smells like a combination of cherries and almonds. Although Cherry Blossom contains rose oil and therefore smells more floral and sweet, Rudolph Nose's scent still seems familiar, but more spicy.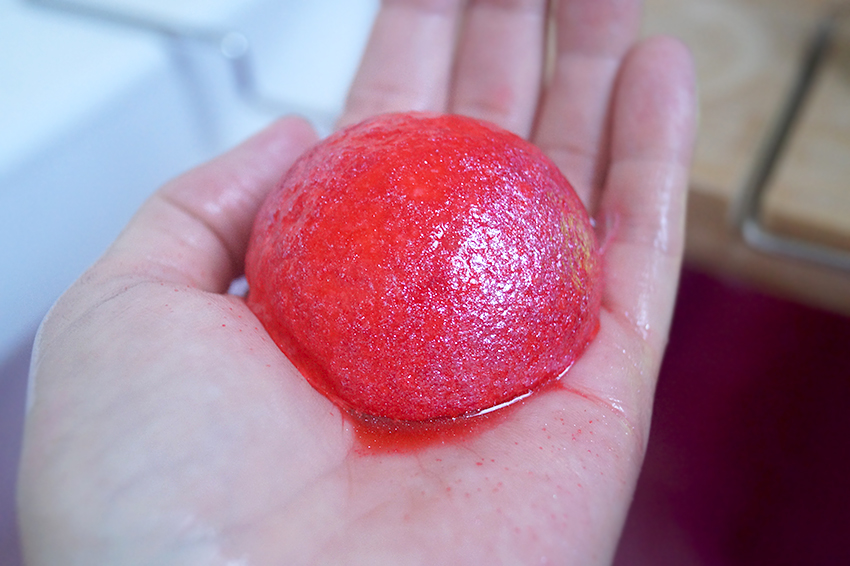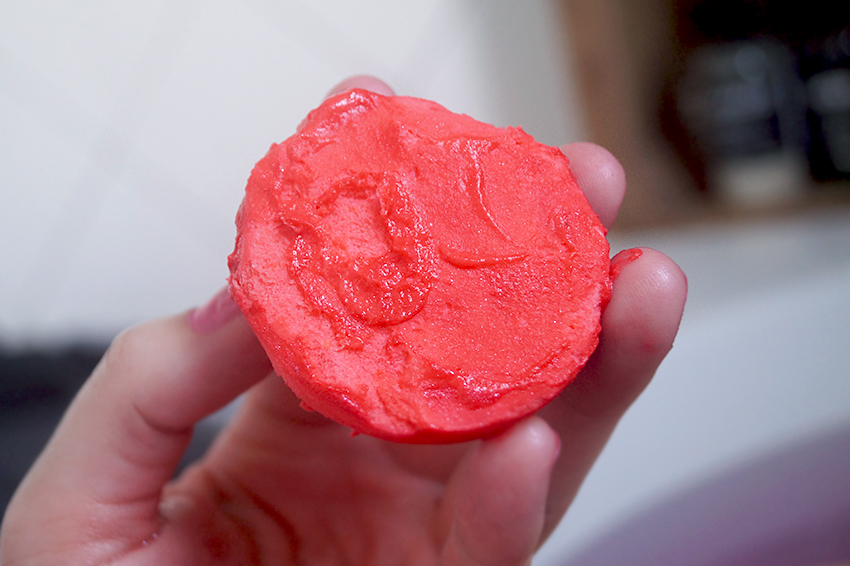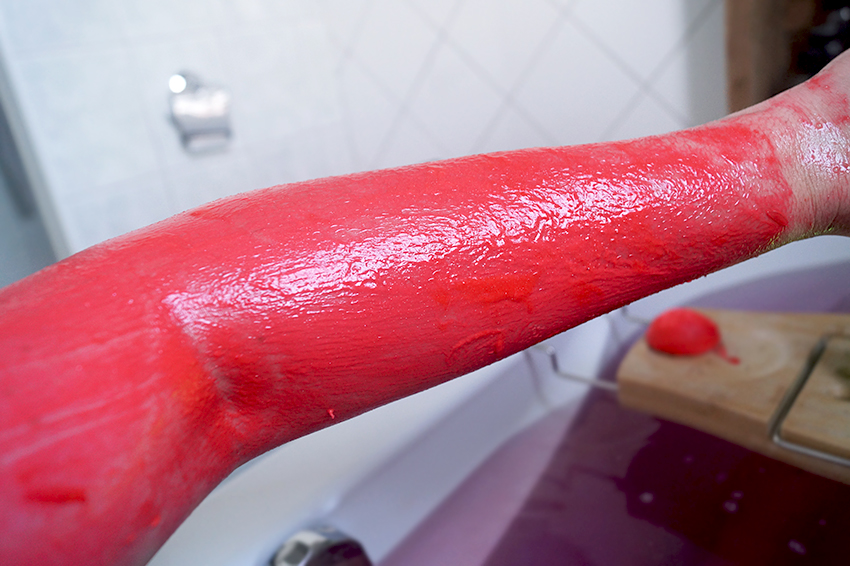 What do I think?
The shower bomb has a pleasant shape and is therefore easy to hold. Sweep it over your skin and it will leave a thick, red foam. (The more you use it, the more pink it gets!) It's a soft, creamy mousse that can be massaged all over the skin. Rinse it off and you're good to go! I think the scent could've been a bit stronger though, it's fairly subtle when you use it.
My skin feels really soft and smooth afterwards, as if it had a good scrub. The shower bombs doesn't seem to hydrate my skin at all though, because my skin feels pretty dry and looks a bit flaky in certain light. Now I have to admit that my skin is dry as a dead dingo's donger right now. But especially then some hydration would've been nice — but it looks like I have to reach out to other products for that. Nevertheless, I love the smell of Rudolph Nose, and I love using them in the shower. I wouldn't buy it again, but it makes for a nice, occasionally treat in the shower. Especially when it's cold outside.

Lush Rudolph Nose Shower Bomb costs £2.75 (England).