Review: Lush Sleepy Shower Bomb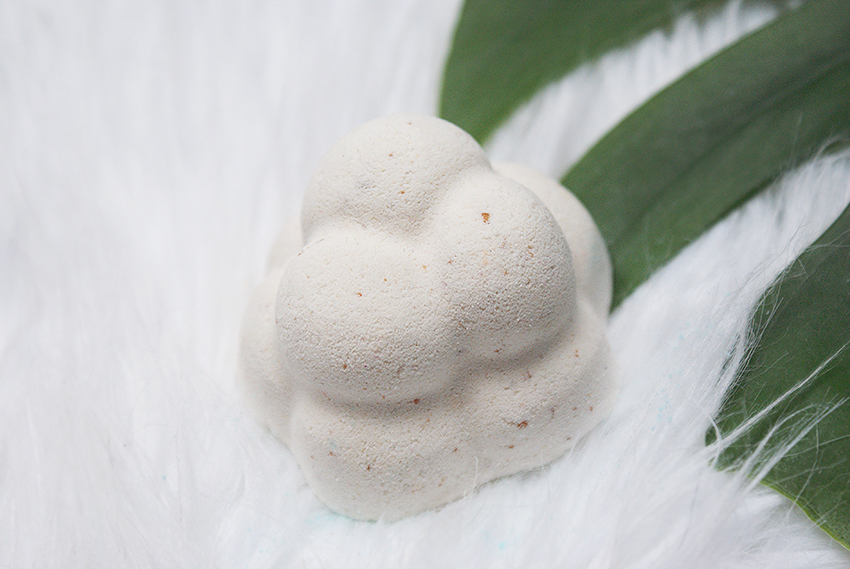 When I saw that Lush now has shower bombs, I wasn't very enthusiastic. (People around me know that this is a fairly rare phenomenon) I once had something that looked like it, you had to put it on the shower floor and turn on the tap. That product was more like a fragrance diffuser. I thought Sleepy Shower Bomb would be something like that, until I came acrossJessica's blog at which I read that this is something completely different. You can wash yourself with these shower bombs! What I had at that time, turned out to be an Emotibomb. Could've fooled me.
If you're curious about my experience with this Shower Bomb, then keep on reading.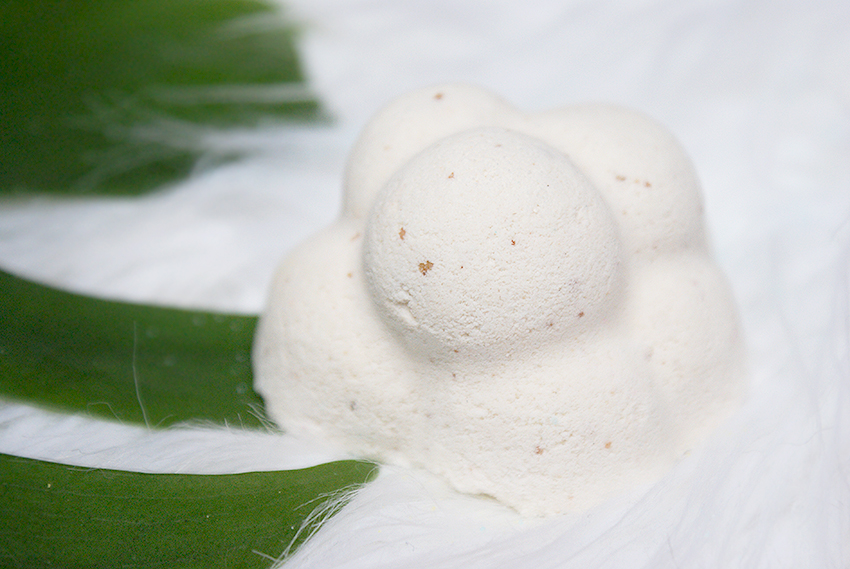 What is (in) it?
Ingredients: Sodium Bicarbonate, Cream of Tartar, Citric Acid, Potato Starch, Sodium Laureth Sulfate, Calcium Lactate Gluconate, Sodium Alginate, Cocamidopropyl Betaine, Lavender Oil, Benzoin Resinoid, Tonka Absolute, Ylang Ylang Oil, Fine Oatmeal, Water (Aqua), Titanium Dioxide, *Coumarin, *Limonene, Perfume, Colour 77742
Sleepy Shower Bomb costs £2.75 / $3.25 and weighs 40 grams. It shares its scent with Sleepy, a pretty popular scent family from Lush that was previously known as Twilight. It contains a lot of lavender and tonka, which provide a soothing and calming scent. It's great for using it before going to bed, as the scents will make you more calm.
It contains fine oatmeal, which nourishes the skin, calms the skin and scrubs it lightly. Lavender oil and ylang ylang oil provide a wonderful scent. Benzoin Resinoid cleanses the skin, has an antibacterial function and relaxes the muscles. Sodium Alginate makes sure the product foams, just like Sodium Laureth Sulfate, which also ensures that sebum, dead skin cells, sweat and other dirt are loosened and dissolved in the water. There is also a small amount of perfume at the bottom of the list.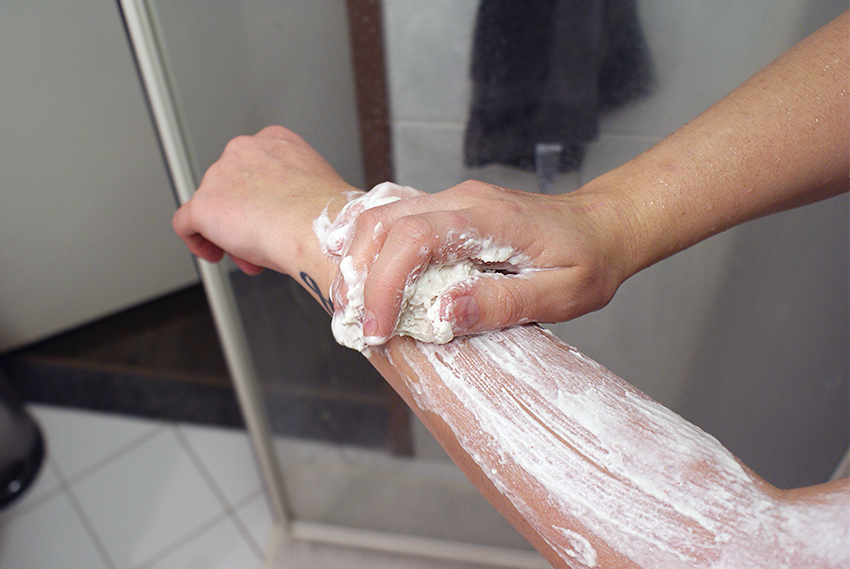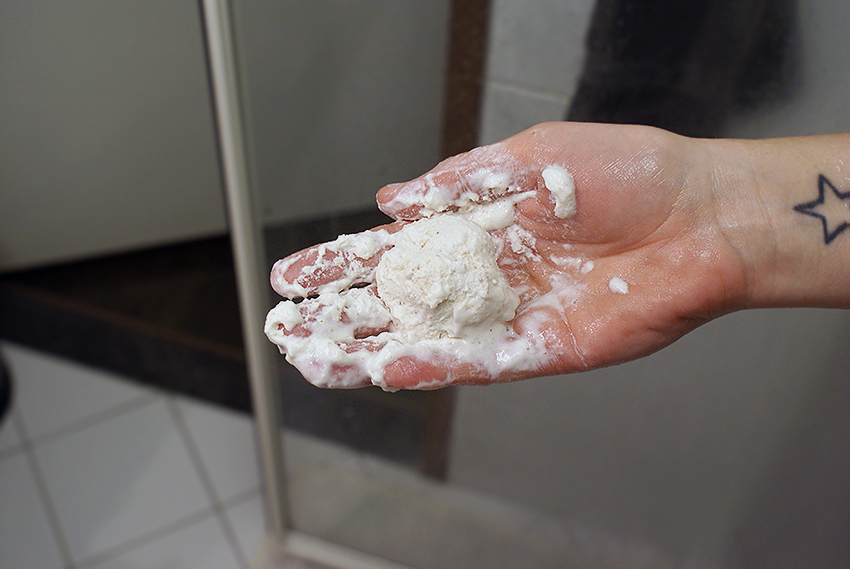 What do I think?
The shower bomb is intended for one use only. (Edit: now I know that you can use it multiple times if you'd like) Take it with you into the shower, hold it under the water's flow and it will start expanding and foaming. Scoop up a handful of that foam and disperse on your skin from head to toe. One shower bomb is big enough for your entire body — even for me, and I'm almost 6 feet tall.
The shower bomb transforms, when in contact with water, into a rich and fluffy foam. There are some small grains in it, so make sure you don't rub your skin too hard, otherwise it'll leave the skin with scratches. Also make sure that the shower bomb is always wet, because it has to continuously foam, otherwise you will just have a dry piece. Also, it doesn't disintegrate as quickly as a bath bomb would.
I used it in the evening, right before going to sleep. Since it contains soothing ingredients, like lavender, it is likely that you'd sleep better because of this soothing and relaxing scent. Unfortunately this had no effect on me, I did not smell much on my skin after the shower. Which is strange, because I've read a lot of reviews saying that the scent was very strong, and lingered on people's skin for a long time. Nevertheless, the calming scent did made me feel more calm and it's a pleasant scent before going to sleep. My skin felt very soft afterwards, and I liked using it. It's a fun product with an amazing scent.

Lush Sleepy Shower Bombcosts £2.75 (England) / $3.25 (USA).