Review: Lush Melusine Bath Bomb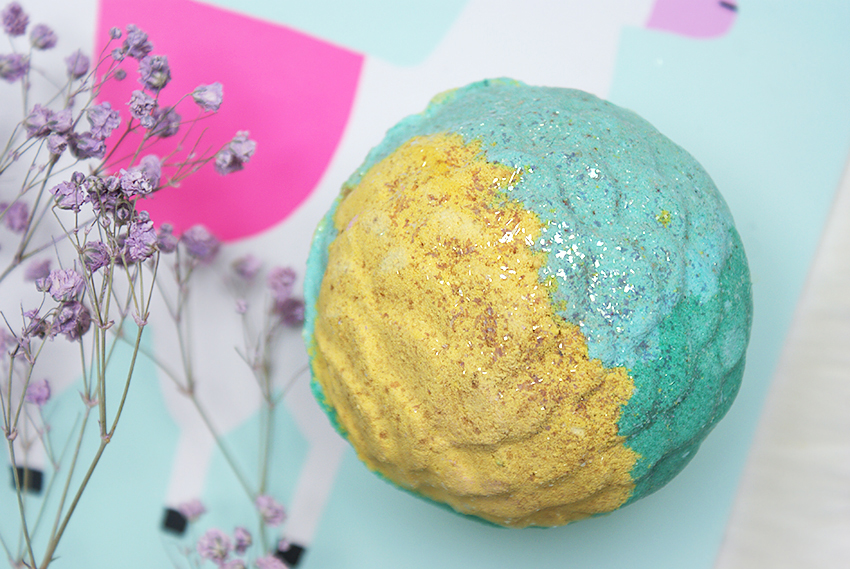 In February Lush launched 12 limited bath bombs, which also included Melusine. I had already bought and reviewed Honey I Washed The Kids and The Olive Branch back then. At that time, I thought 7,50 euros was too expensive (in the UK and USA they're slightly cheaper), but I seem to have less trouble with it lately. I have no clue why, I think they're really worth their money. I mean, some people buy a cream of 120 euros, other people buy a highlighter of 40 euros. I buy bath bombs that cost 7,50 euros. SUE ME! When I saw how beautiful Melusine saw, I was like, fuck it. I'm going to buy it, and don't you try to stop me. Yes, I am that bad ass.
If you're curious how I like it, keep on reading.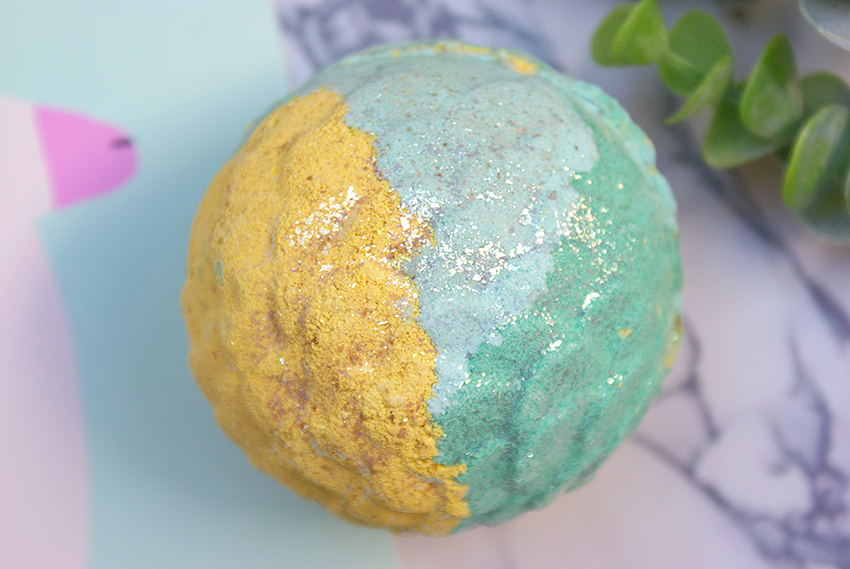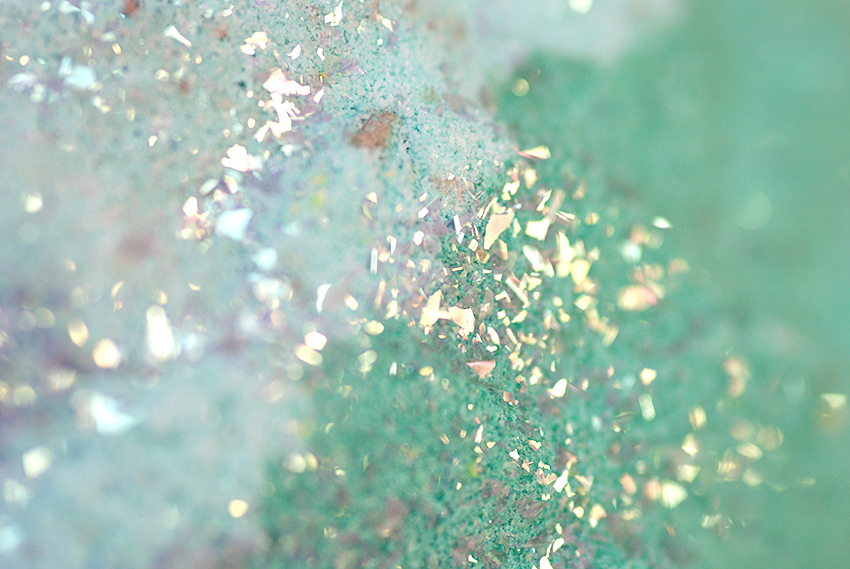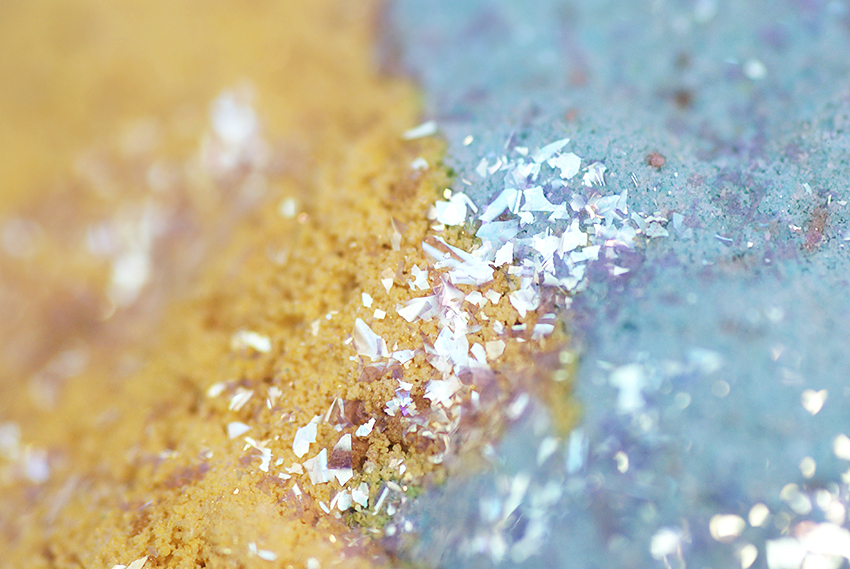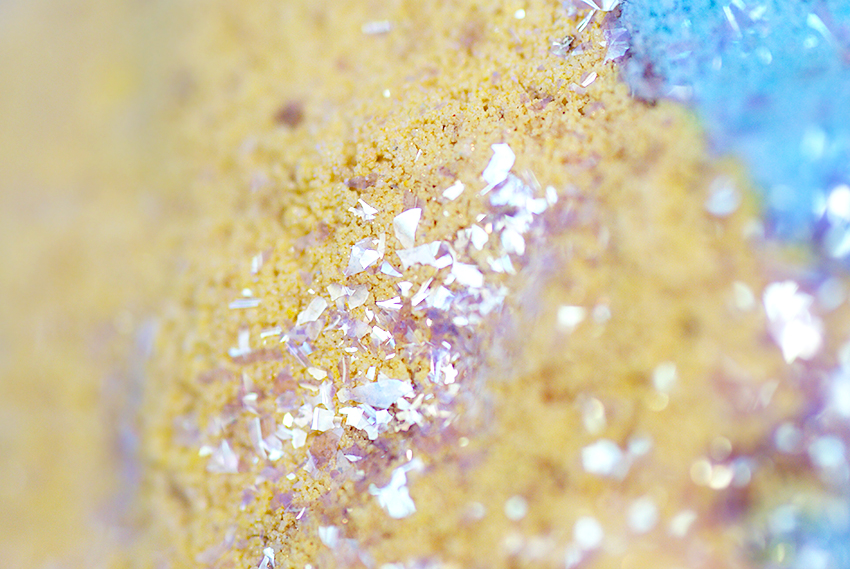 What is it?
Ingredients: Sodium Bicarbonate, Citric Acid, Coarse Sea Salt, Carrageenan Extract, Bergamot Oil, Litsea Cubeba Oil, Olibanum Oil, Water (Aqua), Titanium Dioxide, Gardenia Extract, Calcium Sodium Borosilicate, Sodium Coco Sulfate, Synthetic Fluorphlogopite, Tin Oxide, Dipropylene Glycol, Amyl Cinnamal, *Citral, *Limonene, Perfume, Colour 47005, Colour 42053, Colour 77491, Colour 59040, Colour 42090
Lush Melusine Bath Bomb costs £5.95 / $7.95 and is part of the temporary Harajuku range, consisting of 54 new, exclusive bath bombs. Like I said, Melusine has been on sale for a while, since February when 12 limited bath bombs were announced. It is an invigorating and uplifting bath bomb, containing green with yellow colors with scales on it. It contains not only golden glitters, but also chunks of holographic pieces of shards. It is truly phenomenal to see. Its beautiful colors remind me of the sea and the beach. Or being a mermaid.
Not only has Melusine an appearance to die for, it's also blessed with a wonderful scent. Bergamot and litsea are both citrus scents, which determine the overall fresh and uplifting scent. Olibanum is the resin of the incense tree and has a woody and spicey scent. You can clearly notice how the citrus notes are layered with a warm and woody note. Melusine has a characteristic citrusy scent, it reminds me of Avobath / Avocado Co-Wash, so if you're not really into that, I'd skip it. Furthermore it also contains carrageenan extract, a jelly-like seaweed that gives the skin a good portion of hydration.
Play the videos in 1080p quality and on full screen for the best experience! The first video has been speeded up.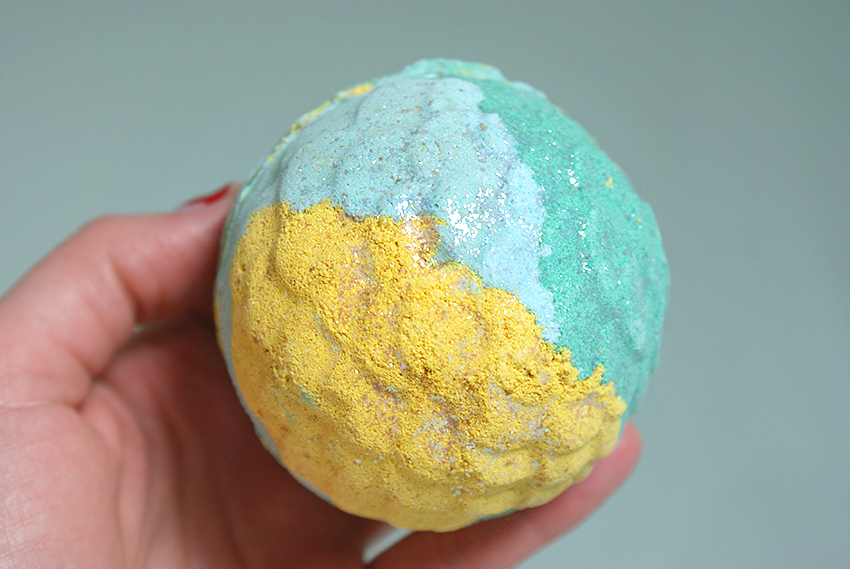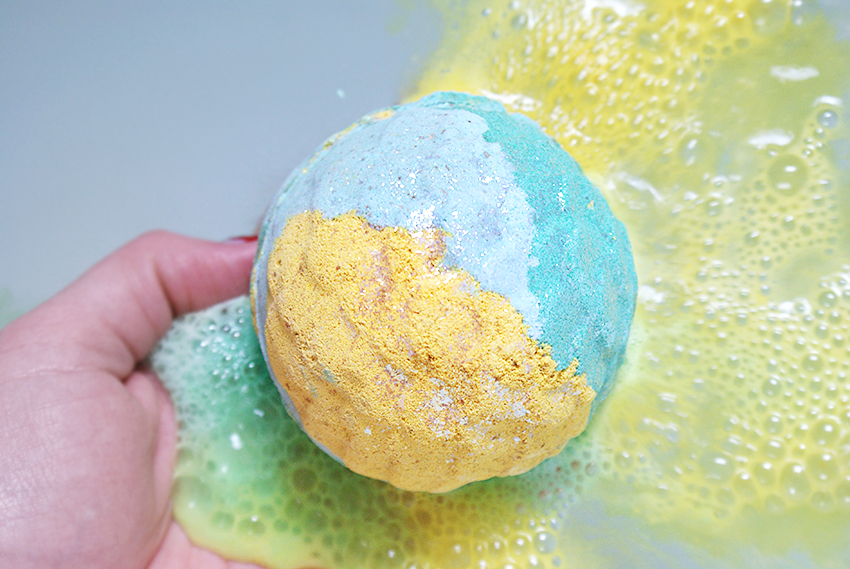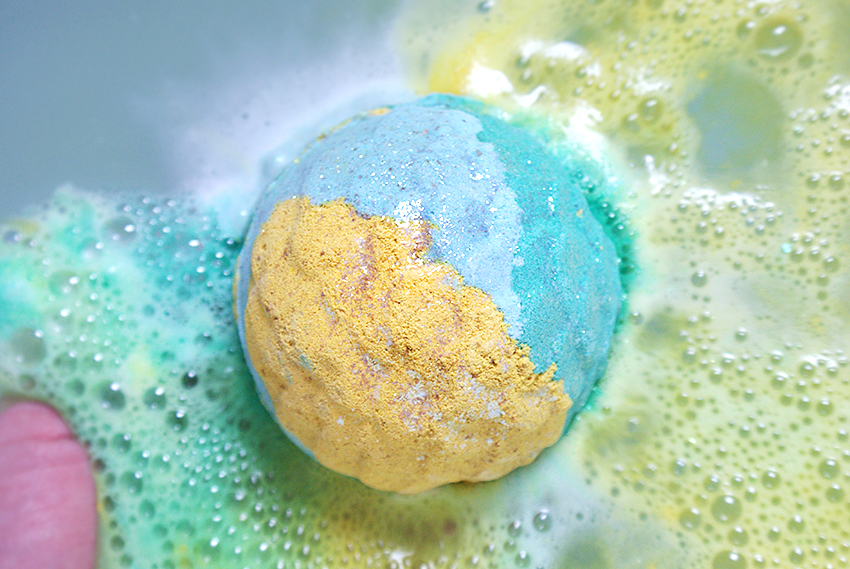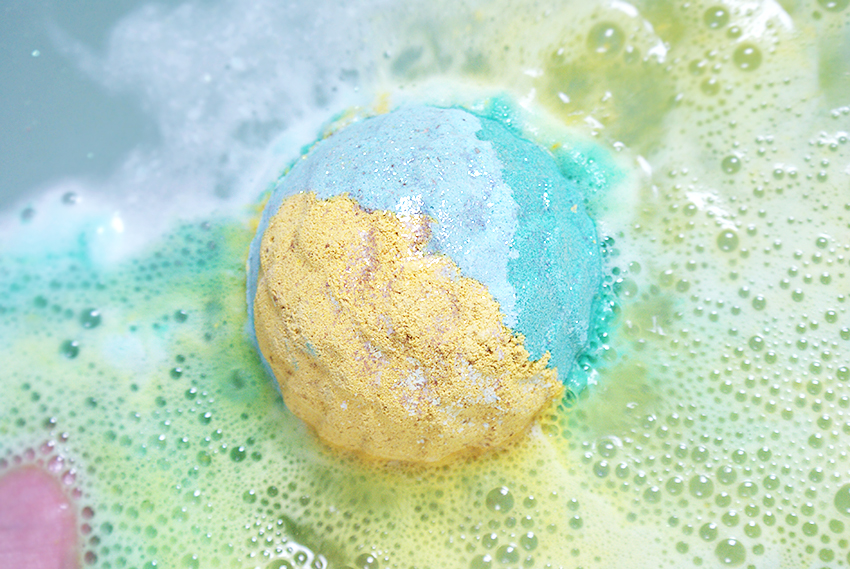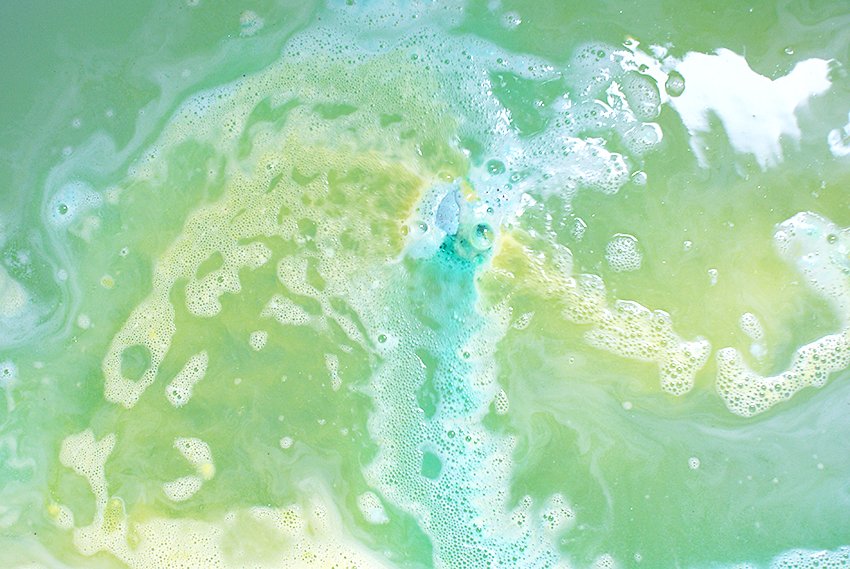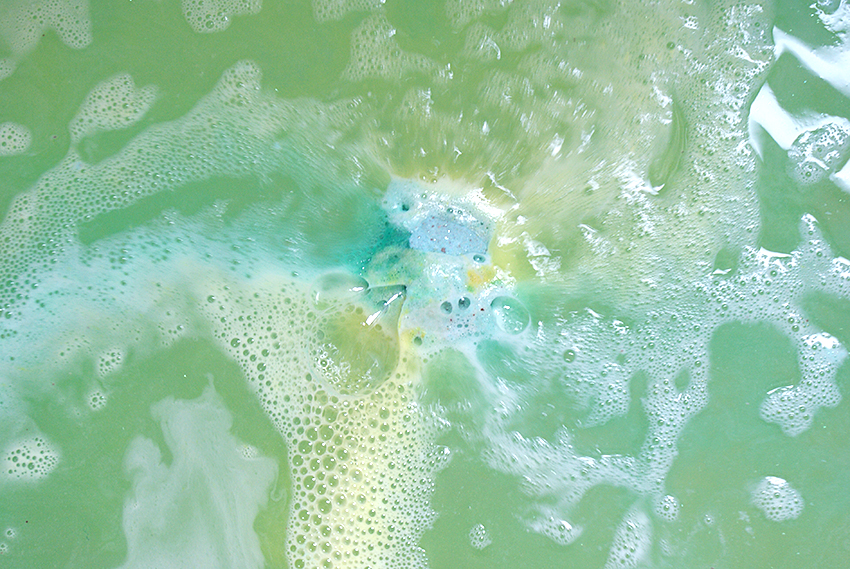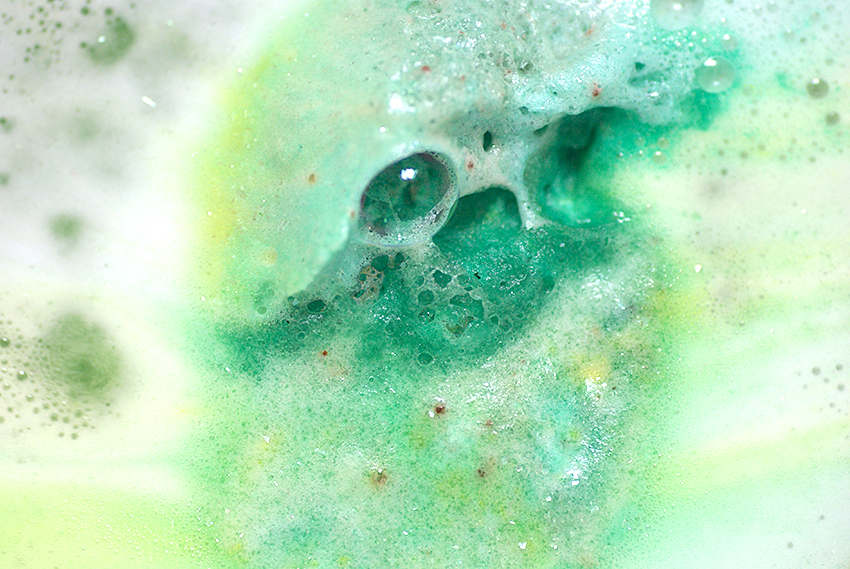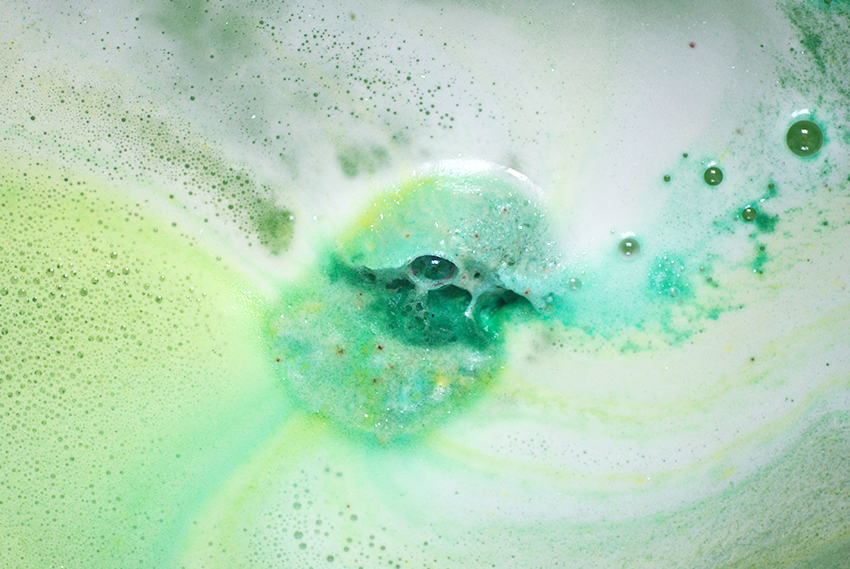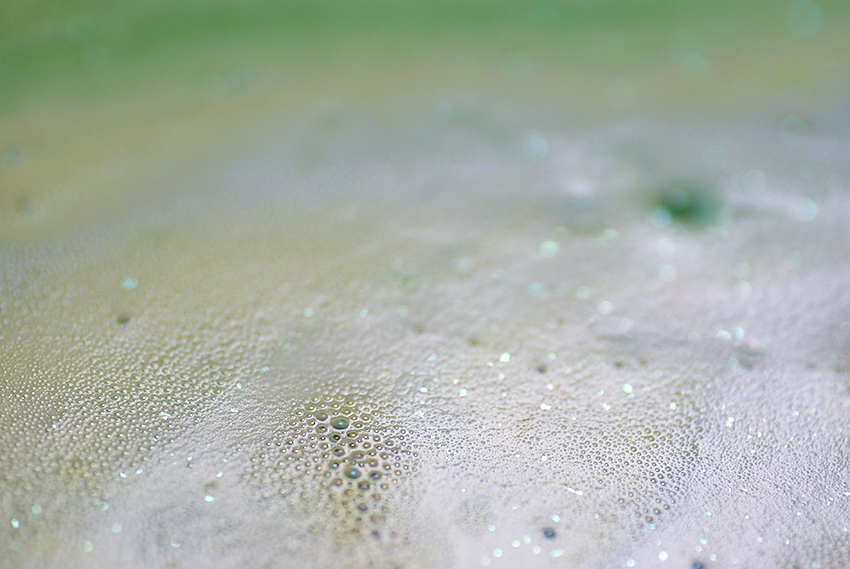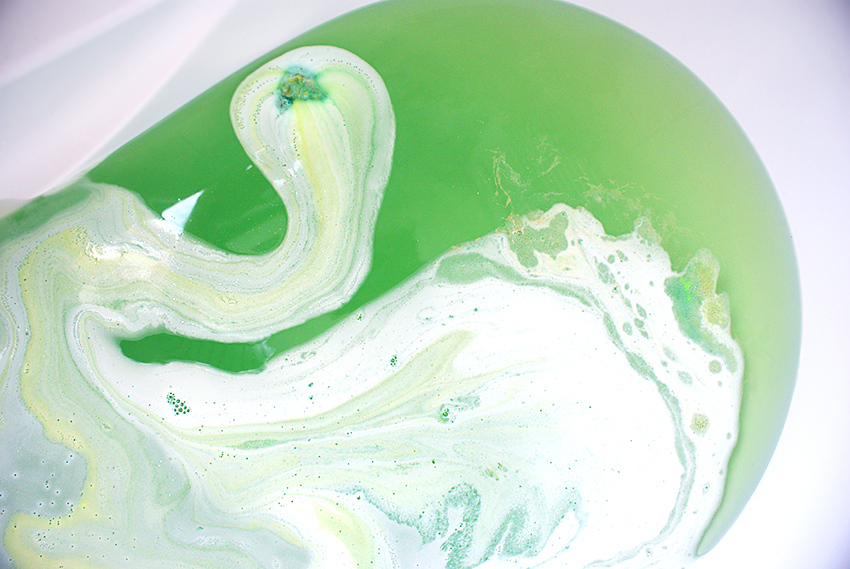 What do I think?
When I lower Melusine into the water, not only does the invigorating scent spread throughout the bathroom, the colors are also being spewed out in all directions. Yellow, green and later even blue, fill the bath while Melusine at ease makes its way through the water. The longer it fizzes, the more golden lustre and holographic shards it leaves behind. The water becomes more beautiful by the minute. I'm not keen on green water, but with Melusine, I really wanted to dive into the tub even before I was done filming and photographing it. Holographic pieces of glitter are scattered on a blanket of soft, creamy foam. (No worries, these are all biodegradable!)
This bath session was mesmerizing and enchanting. This is really one of Lush's gems. The water is filled with golden lustre, it has a vibrant and fluorescent color and the citrus scents are well noticeable. There are some strings of yellow on the surface as well. The foam puddles dissolve in the water after a while, which immediately soften the water. My skin feels baby soft for hours afterwards! The glitters are left behind in the tub, but they can be easily rinsed away with some water. No need to scrub the tub. There's only benefits to this bath bombs. I need to stock up before they're gone!

Lush Melusine Bath Bomb costs £5.95 (England) / $7.95 (USA).