Review: Lush Eggy Wegg Bath Bomb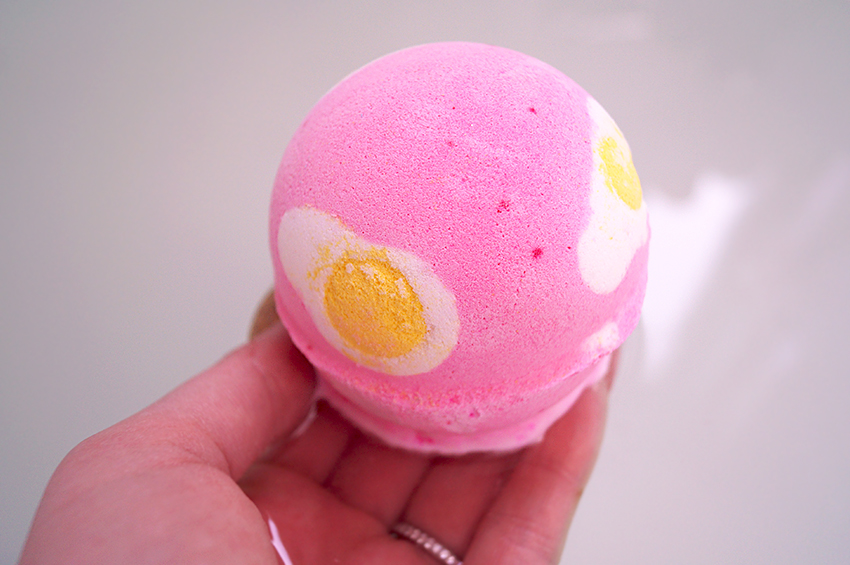 Excuse the lack of 'normal' photos of this bath bomb, but apparently I hadn't taken any photos of it before throwing it into the bath tub. I guess that's how bad I wanted to use it! This cute bath bomb is part of the Easter range and I love the fitting design. Today I'll be reviewing this bath bomb, so if you're curious about this bath bomb, then keep on reading!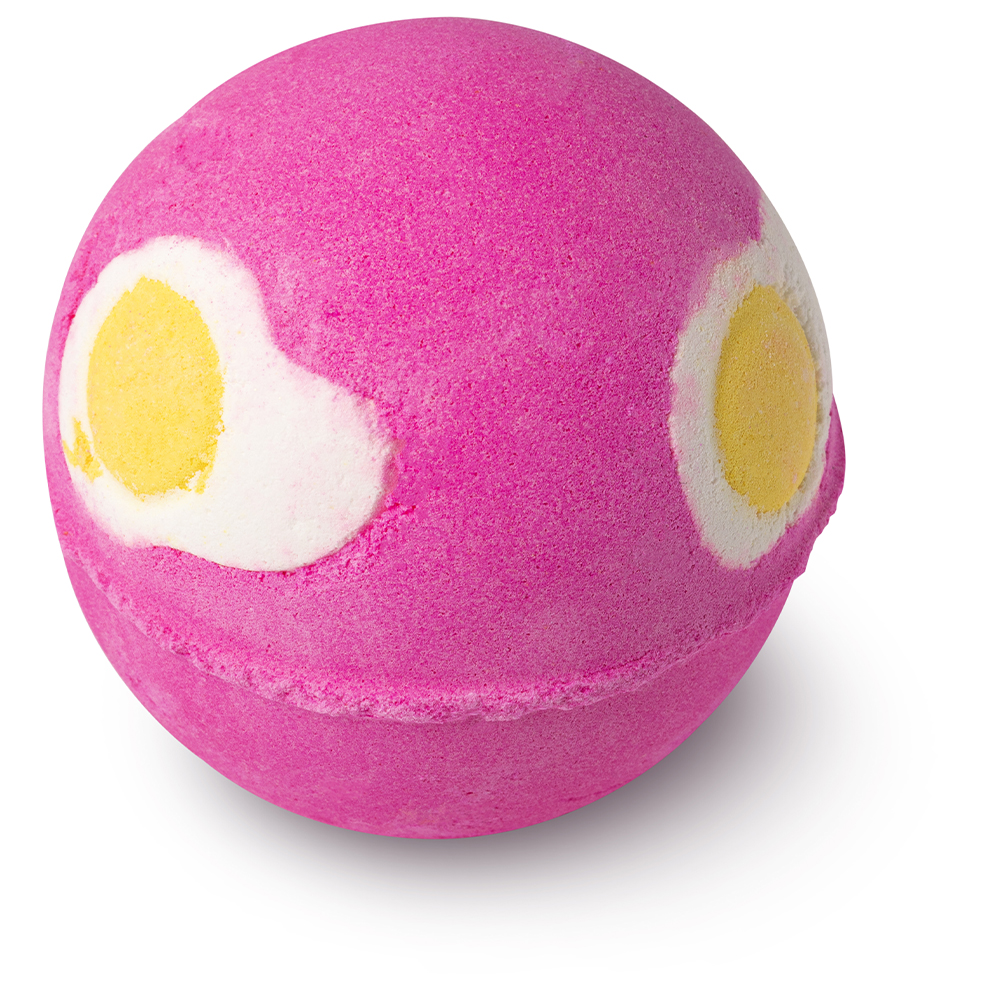 Photo courtesy of Lush Cosmetics
What is it?
Ingredients: Sodium Bicarbonate, Citric Acid, Perfume, Sicilian Lemon Oil, Spearmint Oil, Water (Aqua), Titanium Dioxide, Propylene Glycol, Disodium Lauryl Sulfosuccinate, Sodium Cocoyl Isethionate, Dipropylene Glycol, *Benzyl Alcohol, *Citral, *Limonene, Colour 47005, Colour 45410:2, Colour 45410:1, Colour 19140
Lush Eggy Wegg Bath Bomb costs £4.95 / $7.45 / €6.50 and is part of the Easter range. This bath bomb shares its scent with Aurora Borealis — a colorful body scrub that was released in 2018. It's a cheerful zesty citrus scent, with a touch of mint. I really like the scent, but I'm a sucker for minty scents anyway. There seems to be a note of pineapple to the scent, creating a zesty, fresh and bright scent without being too fruity. It's all well balanced with the spearmint oil — a perfect mix between zesty and minty. I did notice that leaving this bath bomb out in the open (on a desk in my room) made the bath bomb discolor really quick! It went from hot pink to a light pink shade. Anyhow, let's check out this cutie in the water!
Play the video in 2160p quality and on full screen for the best experience! The video has been sped up.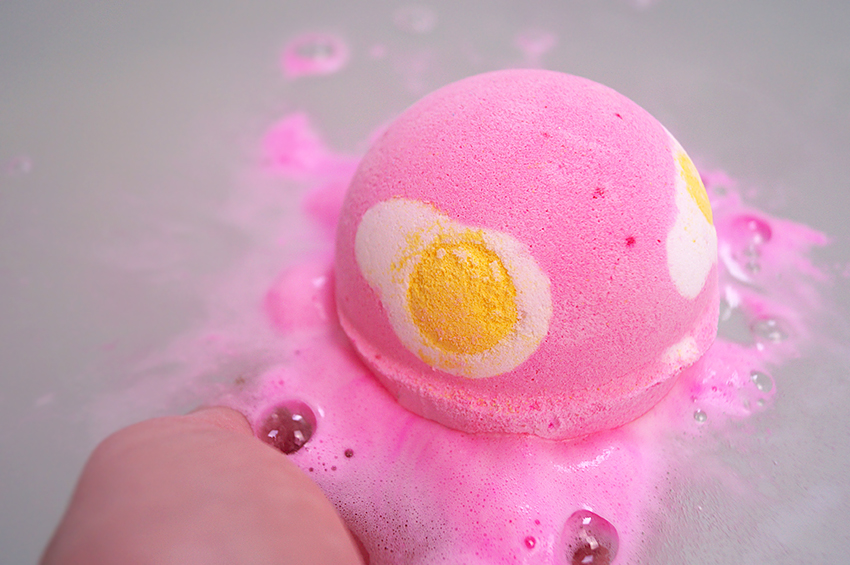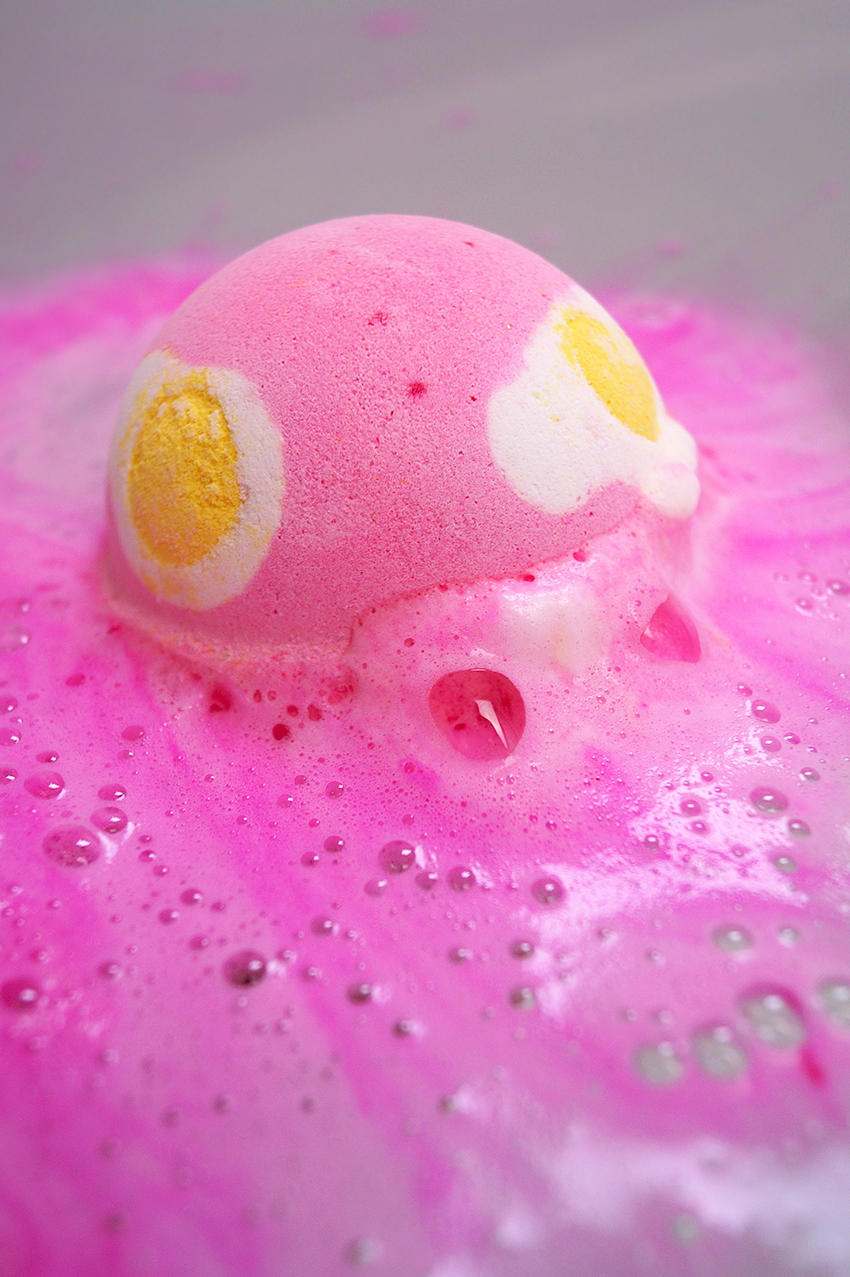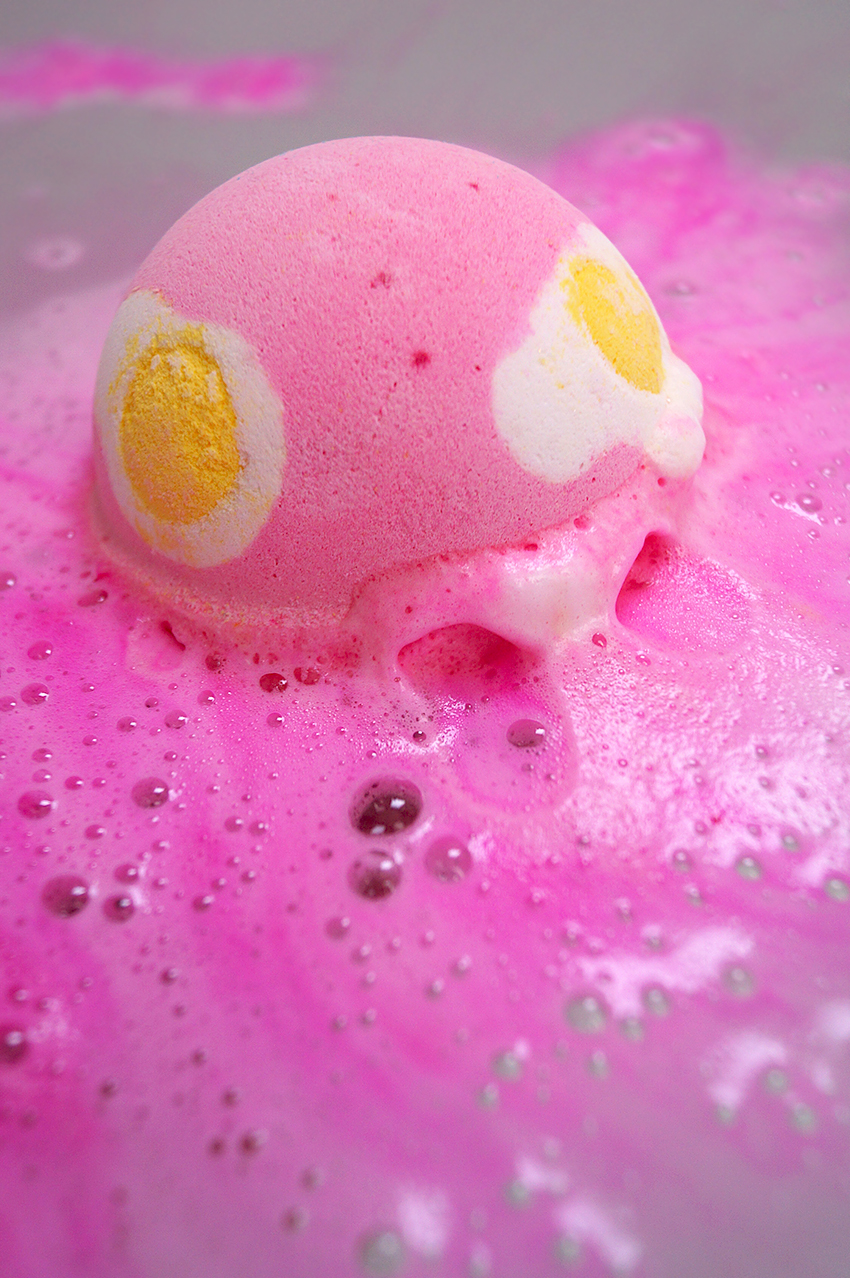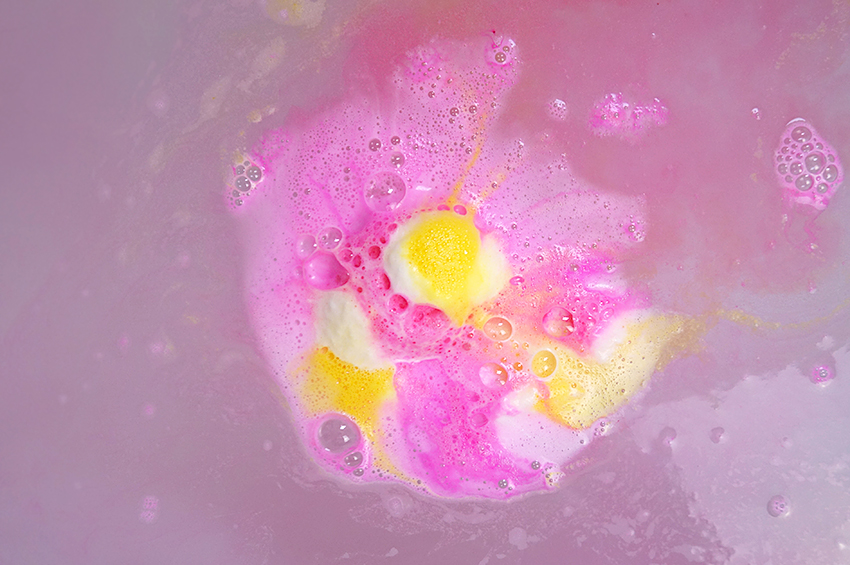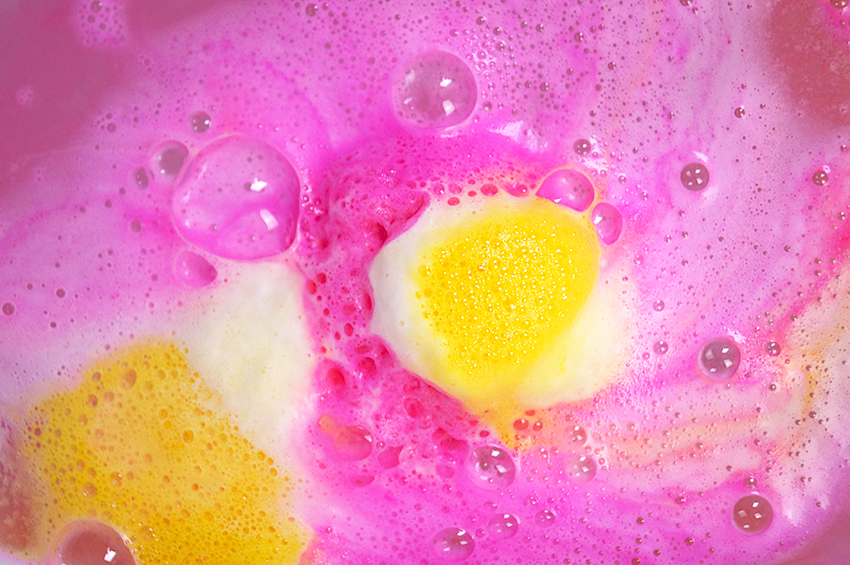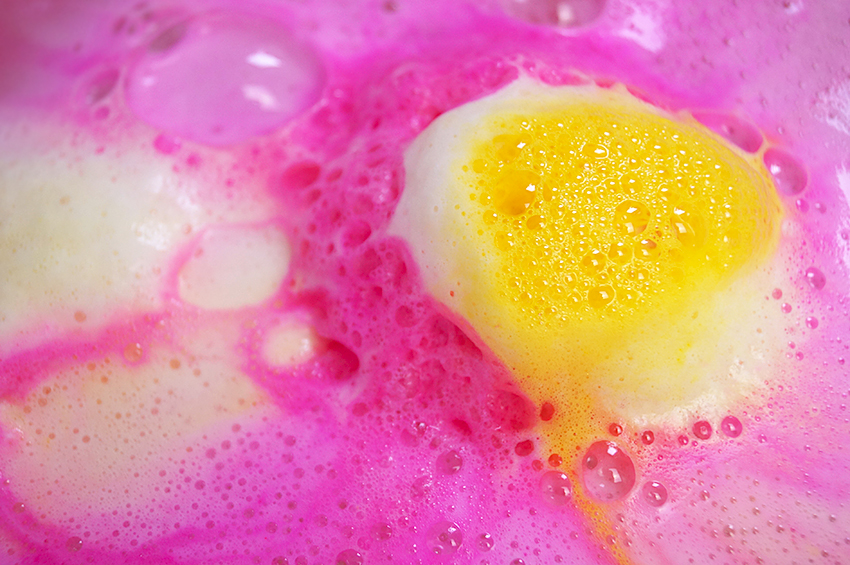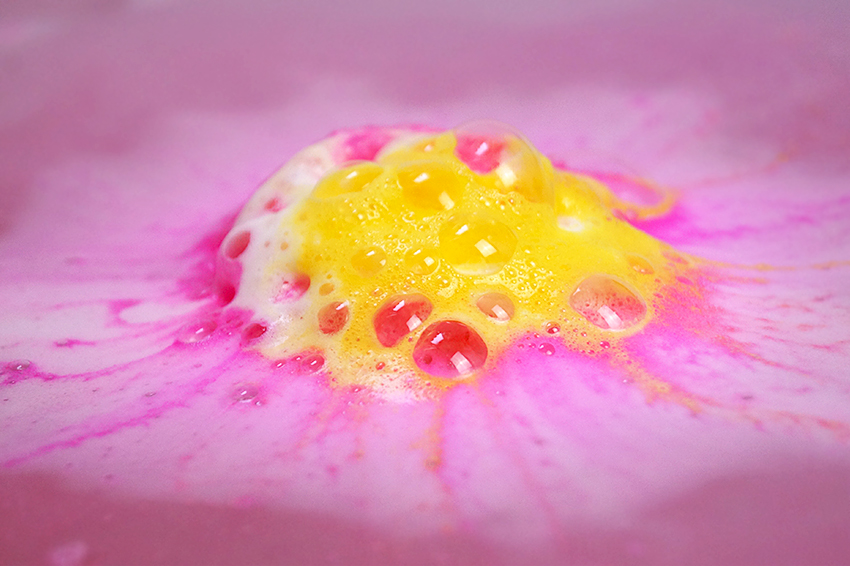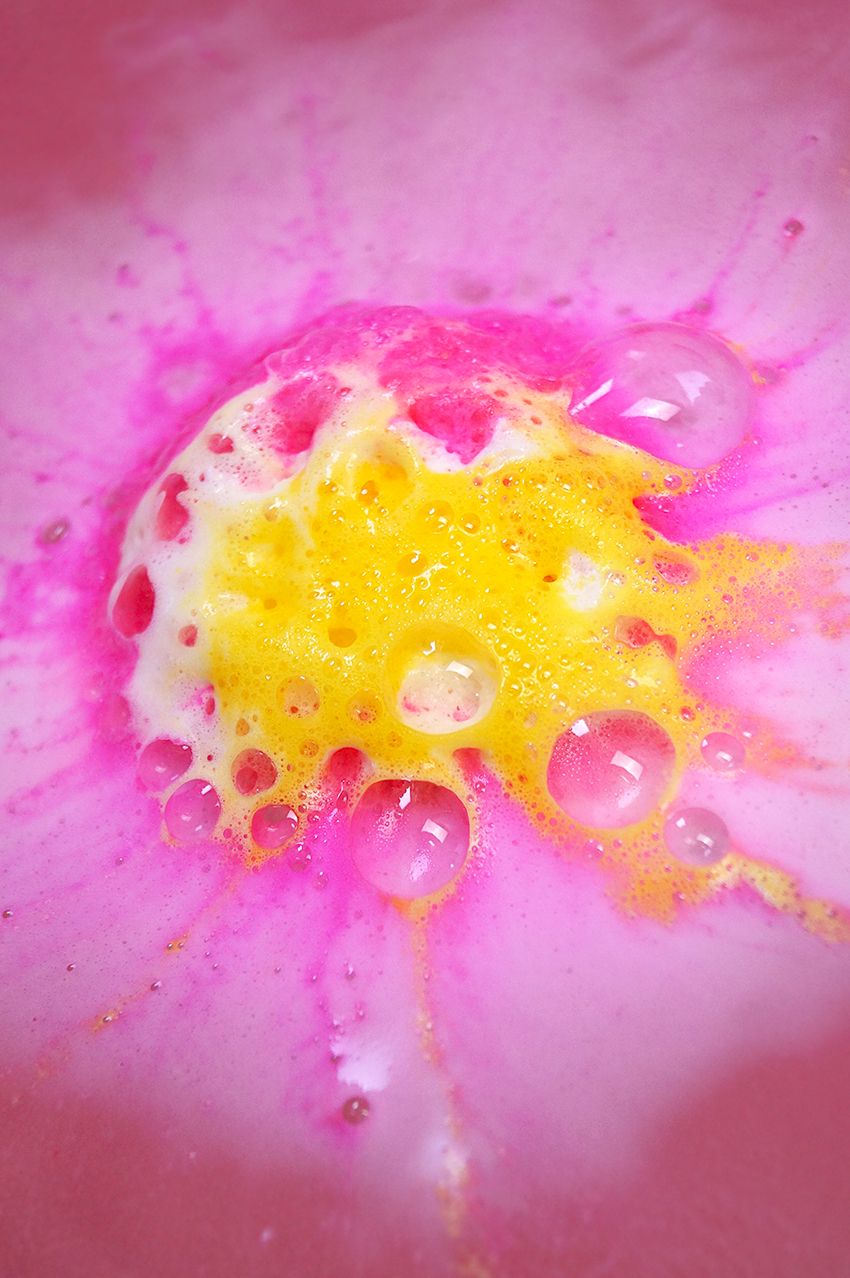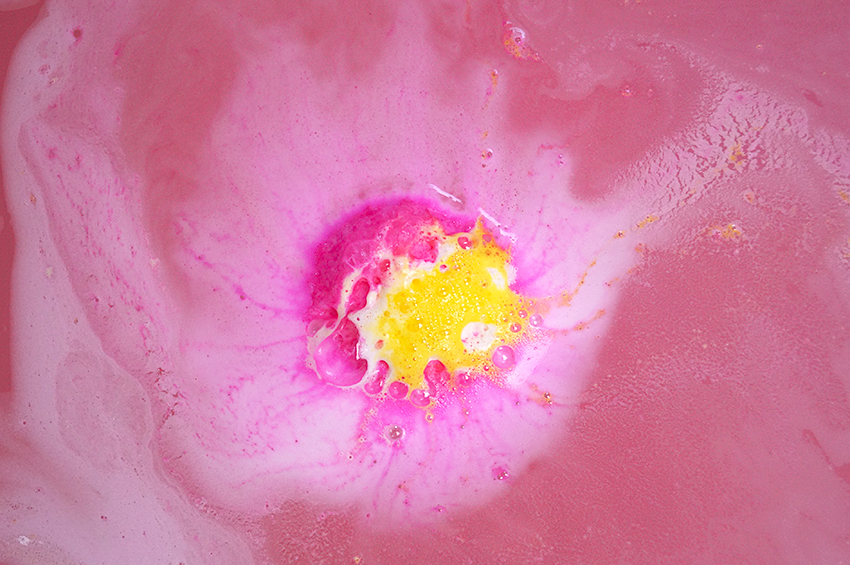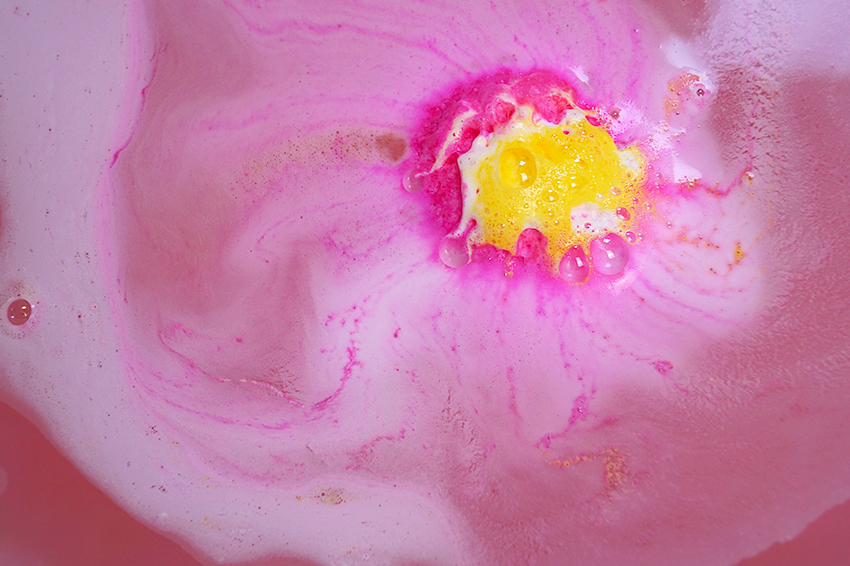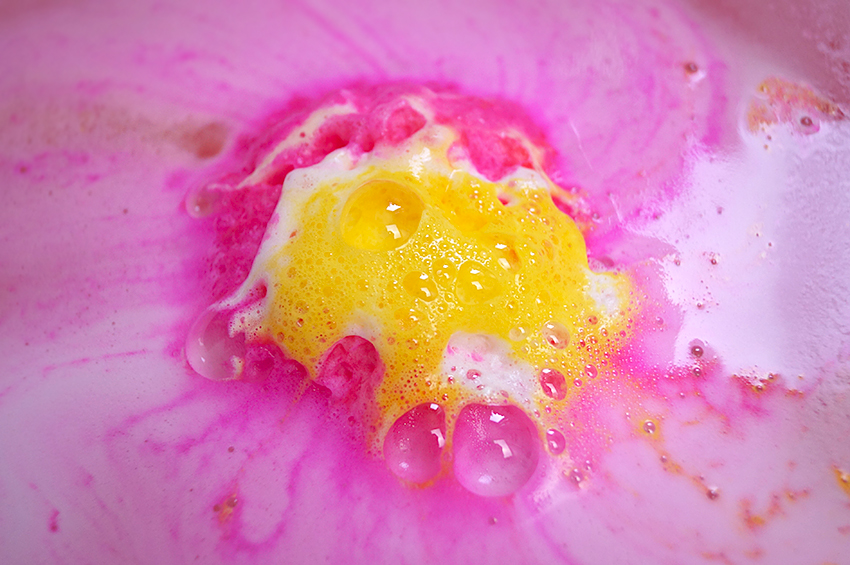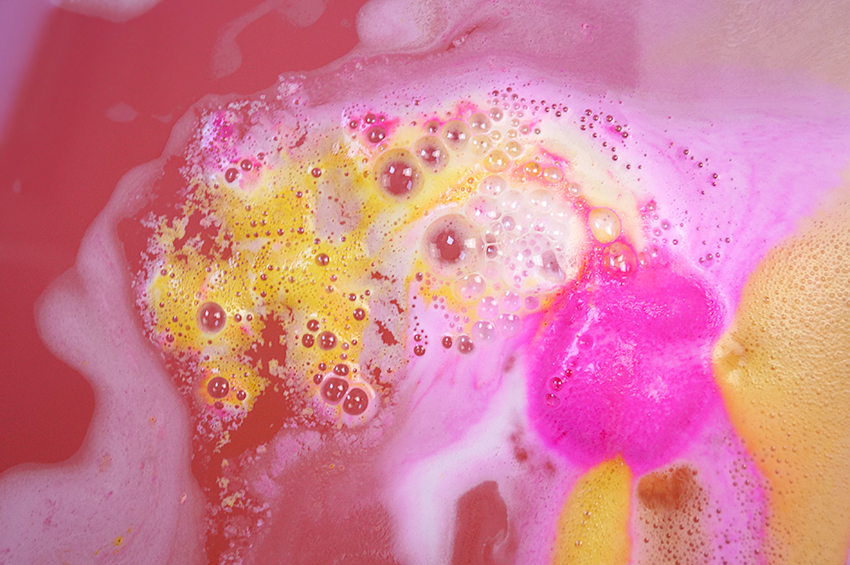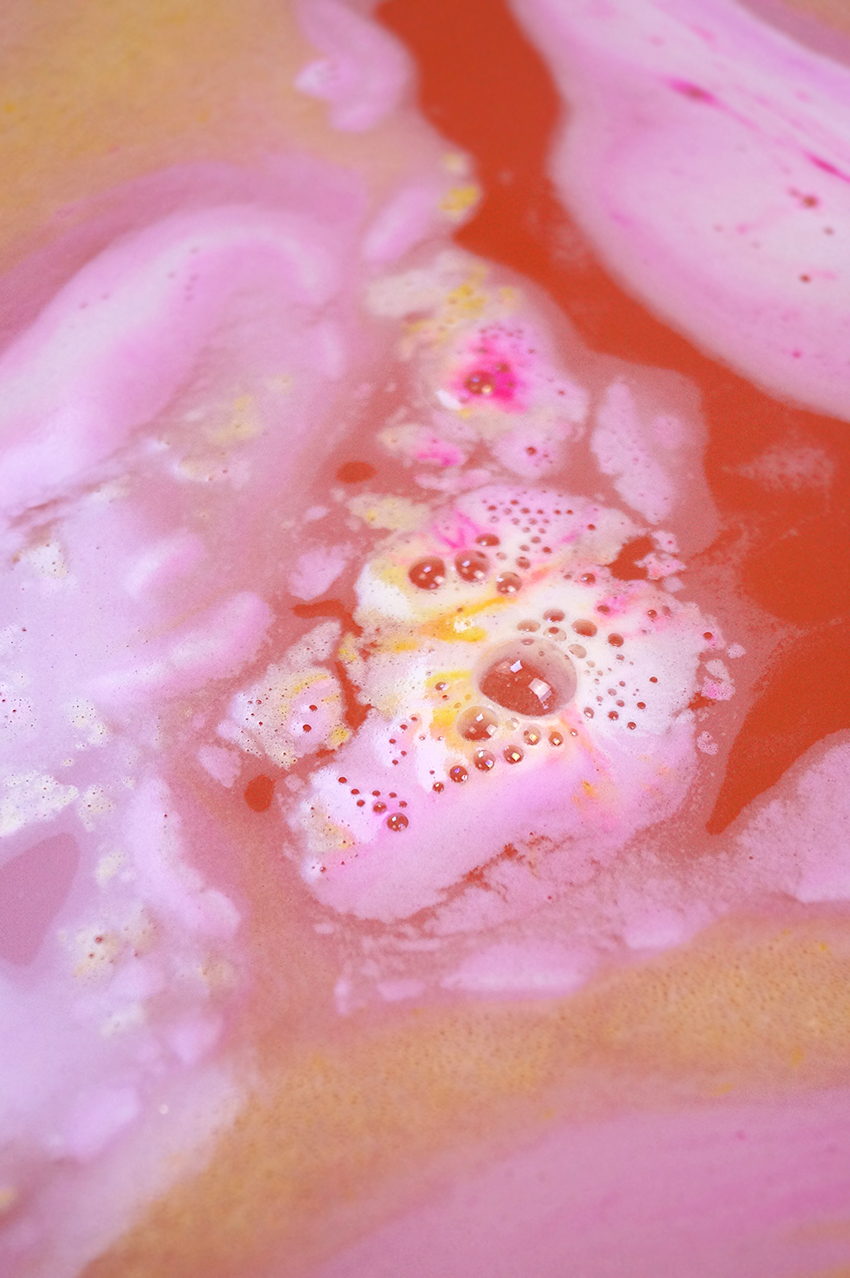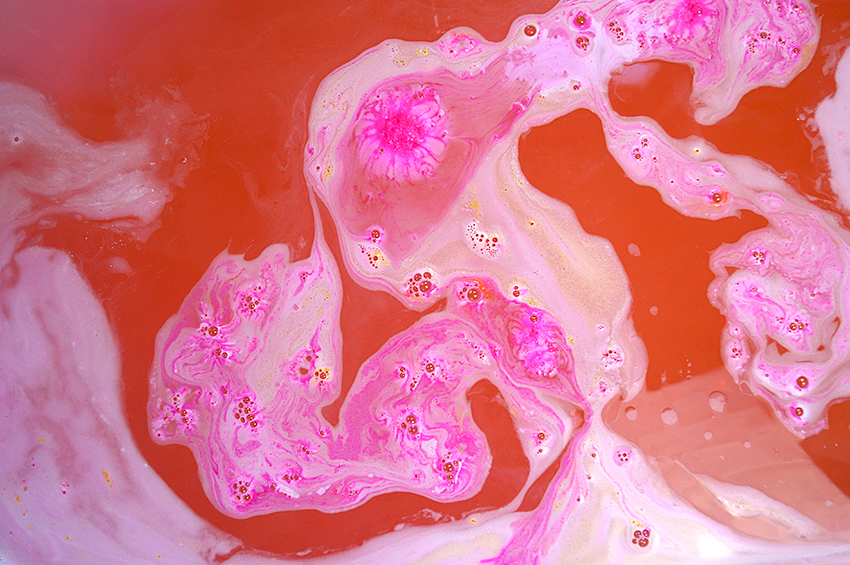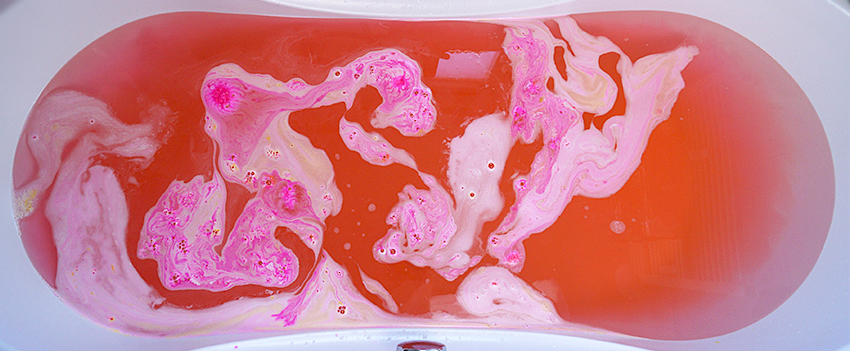 What do I think?
Eggy Wegg is one of the slowest foamers I've ever had. I think it took about 15 minutes before it fully dissolved. I tried crushing the last bit, but as you can see in the video (it's sped up 8x so you have to look REALLY closely 😂) it stained my hand pink. Later that evening, the lines in the palm of my hand were still pink. Luckily, it did NOT stain my bath! Anyway, upon hitting the water, a thick collar of foam surrounded the bath bomb and it slowly made its way through the bath. Part way through the bath the white and yellow parts (the 'omelets') started foaming and fizzing. It made for some really cool, cheerful bath art!
In the first few minutes the water turned pink, but after Eggy Wegg released some thick streams of yellow, it eventually turned a deep tangerine color. The zesty, sweet scent could be smelled throughout the entire experience and I overall enjoyed this bath bomb. This bath bomb is definitely worth giving it a go. I personally won't stock up on them, but I still loved this bath bomb nonetheless.
If you have a positive (or negative) experience with this product, feel free to share them in the comments!

Lush Eggy Wegg Bath Bomb costs £4.95 (England) / $7.45 (USA) / €6.50 The Netherlands)

2 Responses to Review: Lush Eggy Wegg Bath Bomb