Review: Lush Ro's Argan Sparkly Naked Body Conditioner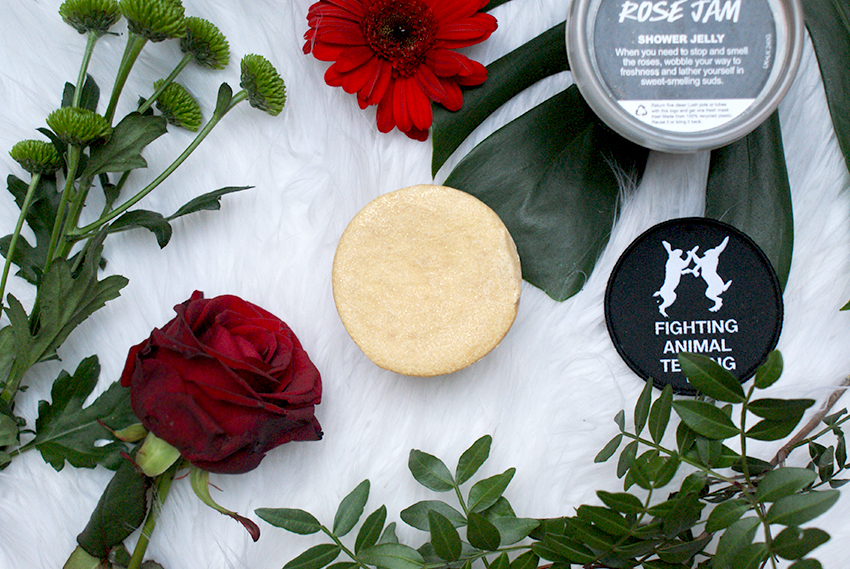 If you're a crazy Lushie like I am, then you need every product from your favorite scent. Right? Rose Jam is one of my favorite scents, so it made completely sense that I bought this naked body conditioner. Even though I never use the naked products in the shower 🤷‍♀️ I just needed to have it. Also because it was on sale. Well if that's not reason enough to buy it, then what is?
Even though it's not for sale at the moment, I still wanted to share my thought on this product.
Lush Ro's Argan Sparkly Naked Body Conditioner *gasps for air* is the naked version of Ro's Argan Body Conditioner. The original price is £11.95. Unfortunately it's not for sale right now, it was released during the Christmas period and I eventually bought it in the sale for half the price.
There is a slight difference between this and a regular body conditioner. Of course it's naked as well, but this one is pretty sparkly — I'll show you later in this article. I will first take a look at the ingredients list. It was a quite a search because it wasn't in any of the webshops anymore, but eventually I found the list somewhere.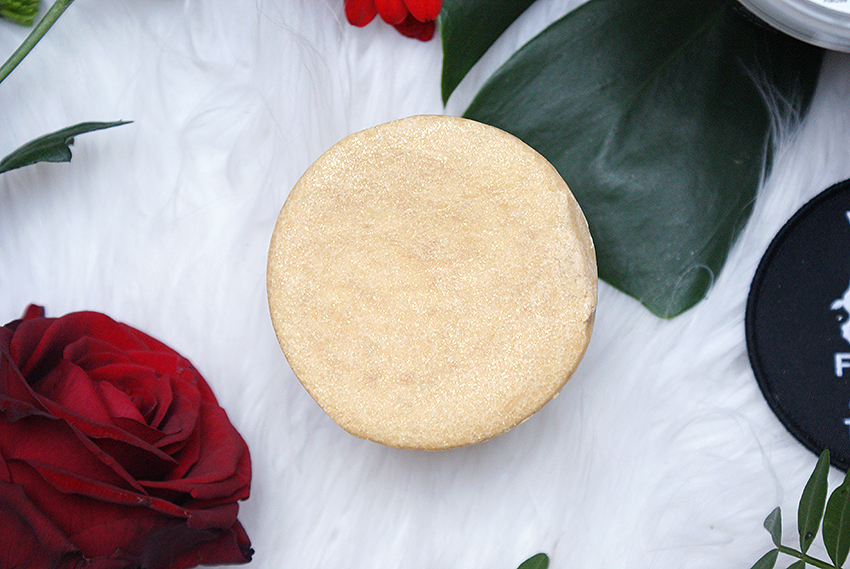 Fair Trade Organic Cocoa Butter, Cupuaçu Butter, Cypress Leaf Infusion, Vanilla Pod Infusion, Fair Trade Shea Butter, Carnauba Wax, Synthetic Fluorphlogopite, Argan Oil, Sunflower Wax, Goji Berry Juice, Rose Absolute, Rose Oil, Geranium Oil, Lemon Oil, Titanium Dioxide, Citronellol, Coumarin, Geraniol, *Limonene, Perfume, Colour 77491
The body conditioner owes its naked consistency to the cocoa butter, cupuacu butter, shea butter, carnauba wax and sunflower wax. But that's not all! There's also cypress infusion, vanilla infusion, argan oil, goji berry juice, rose absolute, rose oil, geranium oil and lemon oil. Due to the temperature of your skin and the friction between the product and your skin, it releases its butters and oils and thus you can smooth it all over your skin. The butters leave a thin hydrating layer, which ensures that the skin is hydrated throughout the day. No more dry skin! (Sorry for mentioning the word skin a few hundred times)
The smell of Rose Jam is pretty known with Lushies, but if you have no clue, i'll be happy to tell you all about this lovely aroma. It is a warm and sweet rose scent. The vanilla makes it a bit sweet, the argan oil gives it warm notes. It's a delicate and luxurious scent, I'm in love with it.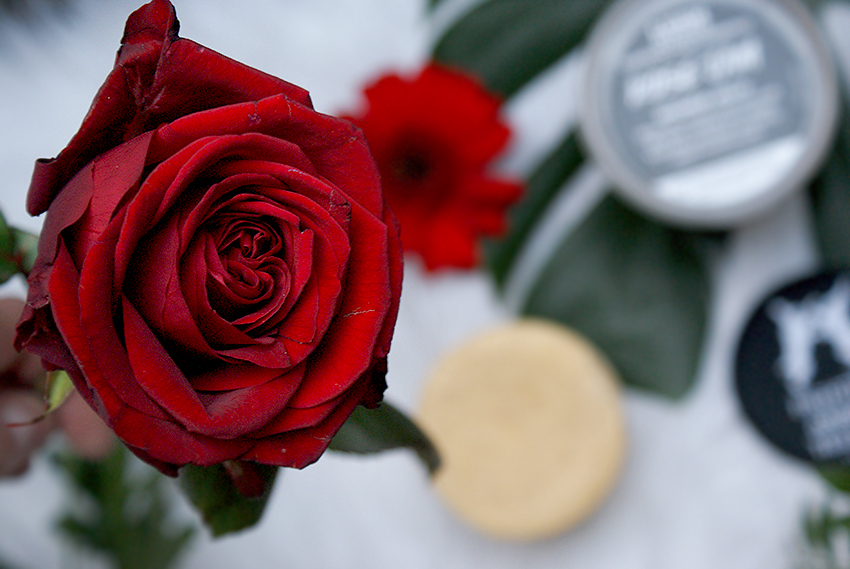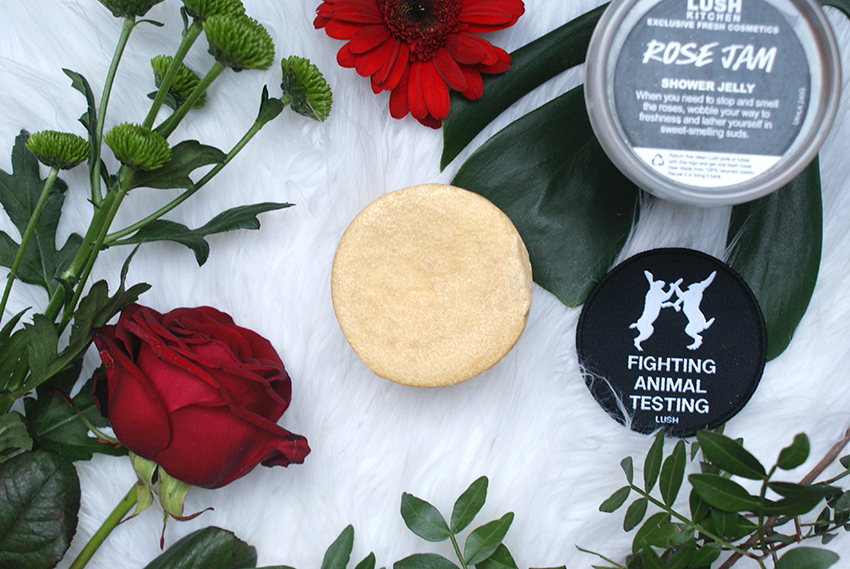 Bring this naked body conditioner with you in the shower and after washing yourself, rub the conditioner on your skin and the butters will start melting. There's no need for rinsing, the body conditioner leaves a thin layer on your skin which keeps it from drying out for a good couple of hours. After applying it in the shower, gently pat dry the skin and congratulations — you now have a baby soft and moisturized skin, which is also full of lustre. Like, a LOT of lustre. Although I think glitters make everything better, this is a little bit too much Edward Cullen for me. I guess I could have known, hence the sparkly part in its name, but this amount of lustre would even blind a fairy and make the poor thing fly against a tree.
Apart from the Gay Parade going on on my skin, it does feel really nice and replenished. The rest of the day, my skin is extremely soft and hydrated. No more flaky parts! The aroma of this product is heavenly. I can see how this product is a real hit during the cold season, as it's one of the most hydrating products I've ever used from Lush. The lustre is biodegradable, it's made of synthetic fluorphlogopite, which is an alternative to plastic glitters.
One side note; some of the glitters (although I think it's the glitters) in this product, stuck out and were pretty sharp. It hurted my skin a little bit, which is of course not acceptable. When this occurs, you best go back to the store with this product, but if that's not possible, be aware when using it.

Lush Ro's Argan Sparkly Naked Body Conditioner was part of the Christmas 2019 range.

2 Responses to Review: Lush Ro's Argan Sparkly Naked Body Conditioner