Review: Lush Snow Fairy Amazeball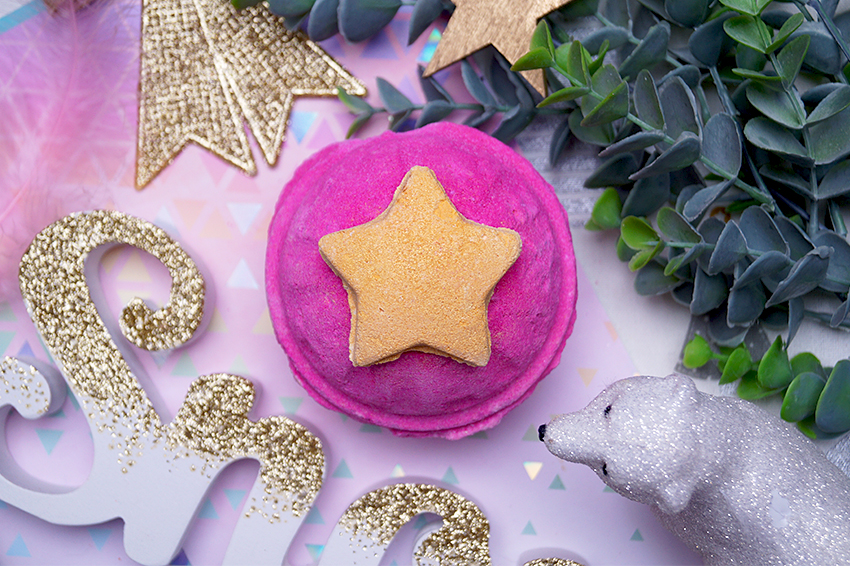 A pink bath bomb? Need it. Even if it smells like Snow Fairy! Sure, as a Snow Fairy hater I've had my doubts (although I must admit that this year's Snow Fairy smells way better!) but the curiosity won in the end. Feeling brave, I took this hot pink Amazeball home with me.
If you're curious about this bath bomb, then keep on reading.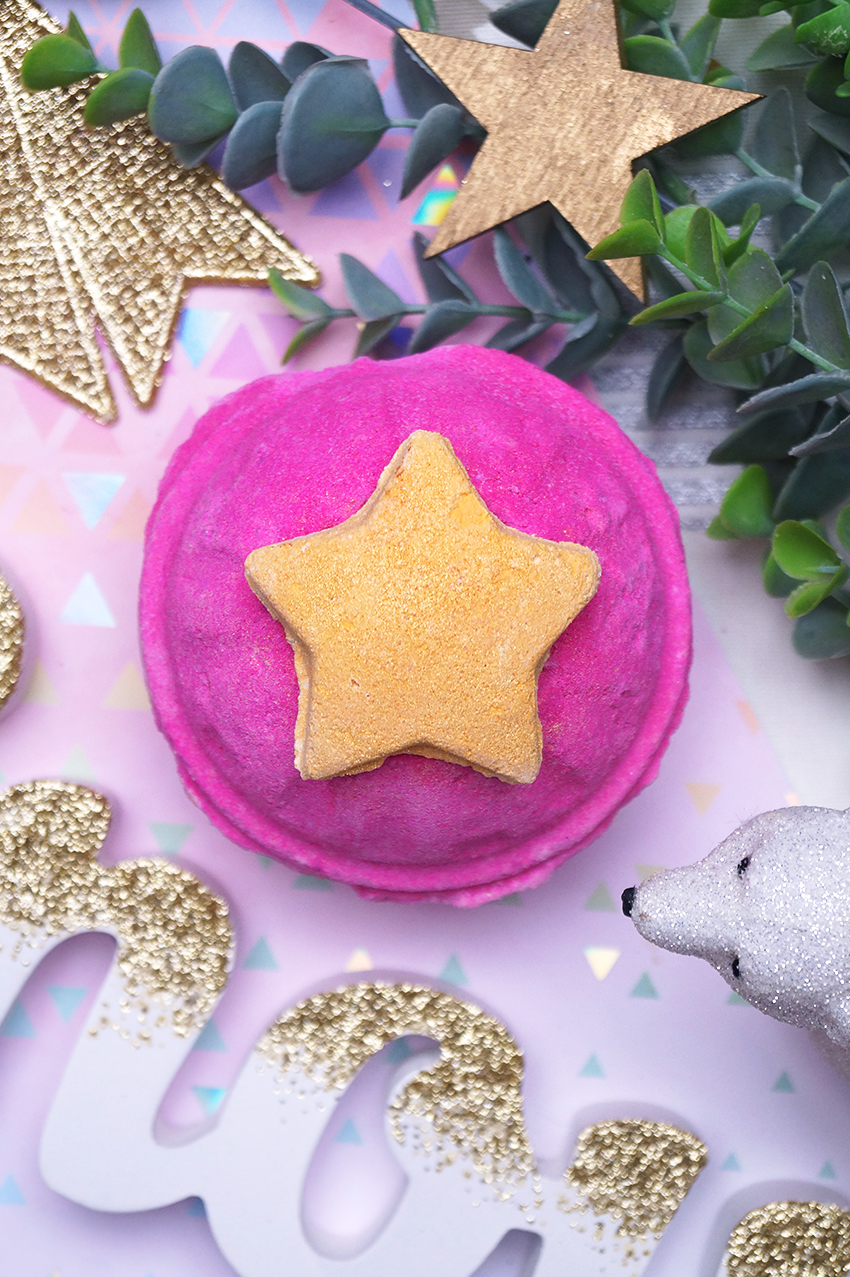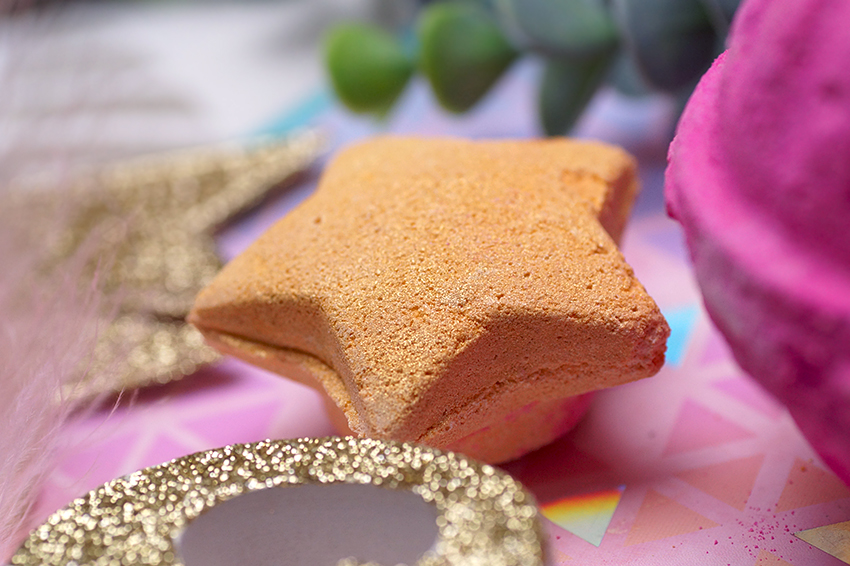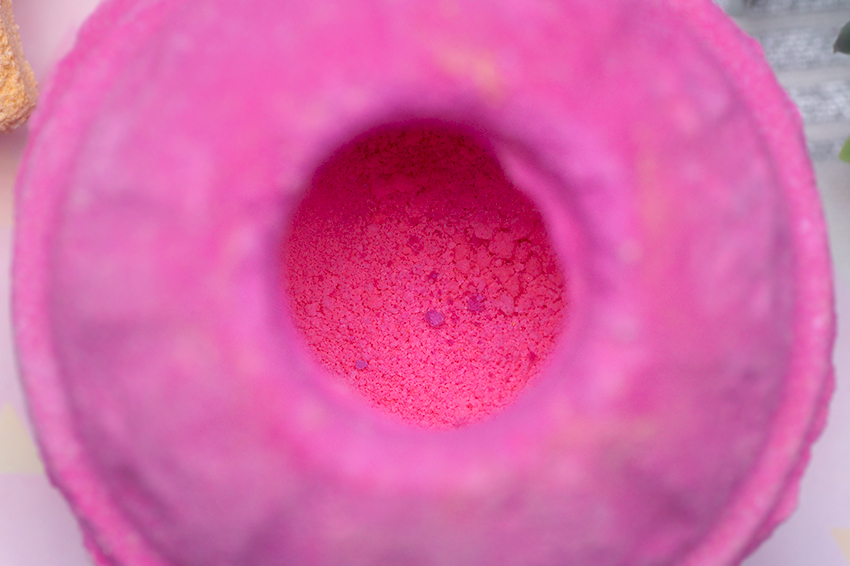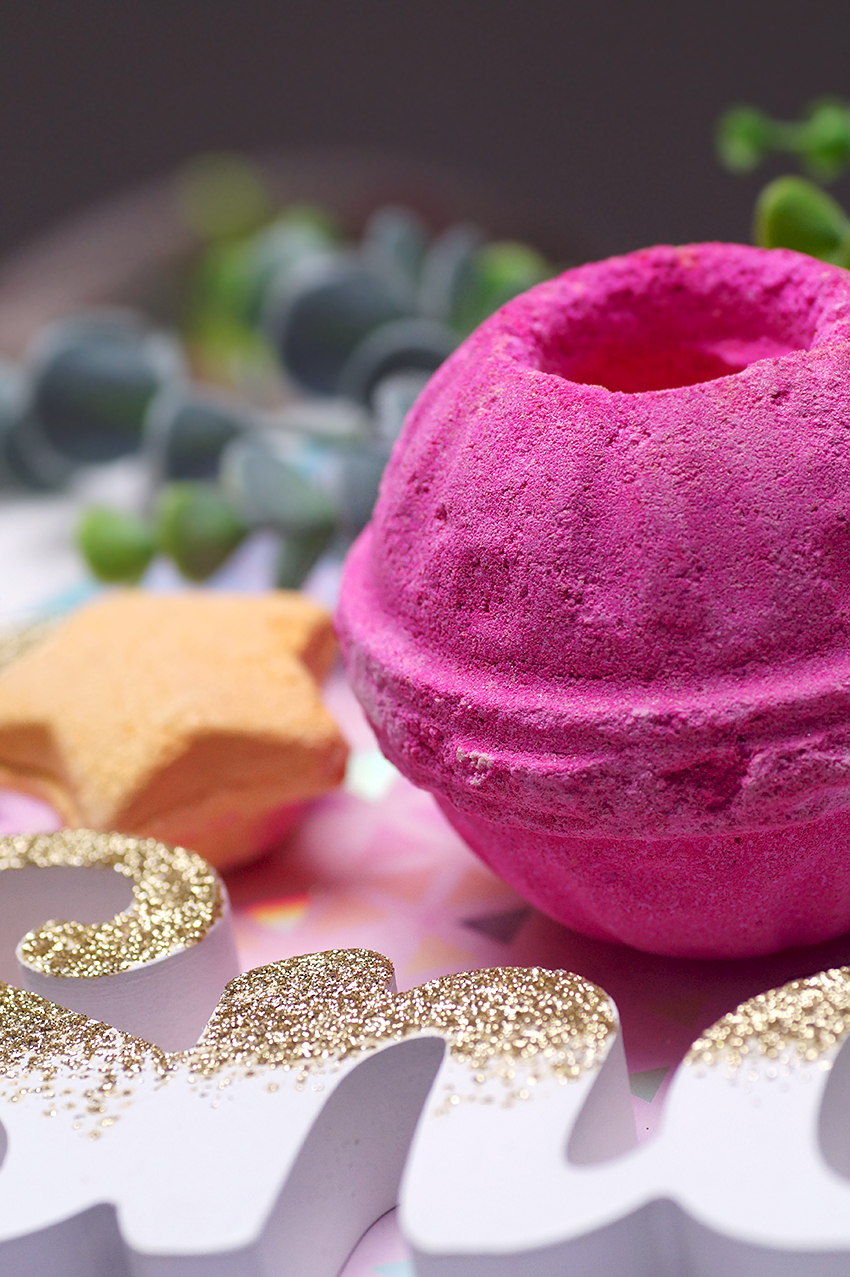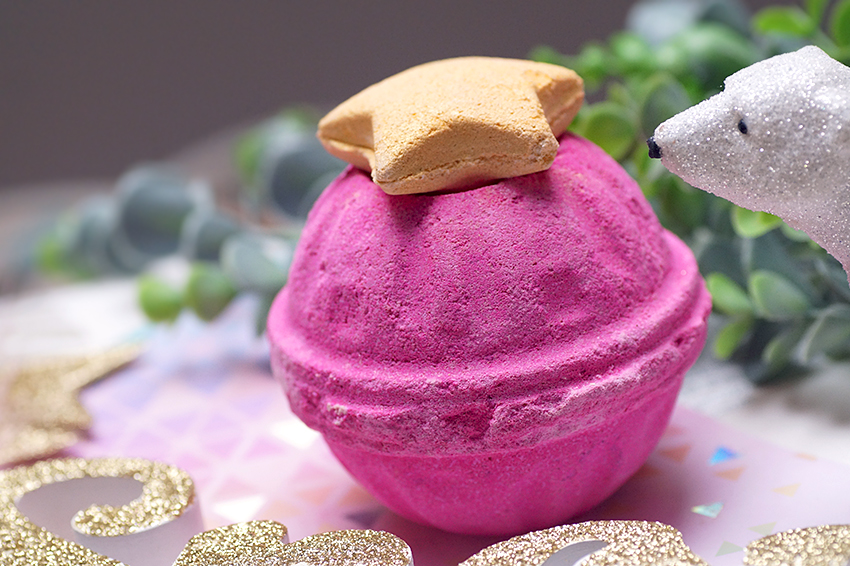 What is it?
Ingredients: Sodium Bicarbonate, Citric Acid, DRF Alcohol, Cream of Tartar, White Sugar Crystals, Persian Lime Oil, Titanium Dioxide, Water (Aqua), Synthetic Musk, Disodium Laureth, Sulfosuccinate, Sodium Laureth Sulfate, Dipropylene Glycol, Propylene Glycol, Synthetic Fluorphlogopite, Tin Oxide, Alpha-Isomethyl, Ionone, Perfume, Colour 45410:2, Colour 45410:1, Colour 14700, Colour 17200, Colour 77491, Colour 19140, Colour 45350
Lush Snow Fairy Amazeball costs £8.50 / $8.95 and is part of the Christmas range. It's slightly more expensive, because it's also a bit larger. It's a hollow bath bomb, but contains 'pixie dust' according to Lush, which is just a fancy description for bath bomb dust. I've seen quite a few Snow Fairy Amazeballs that also contain sugar crystals, so I emailed Lush about this, also because my Amazeball seemed less filled. They responded that Snow Fairy Amazeball doesn't contain sugar crystals (uh, it's listed on the UK and NA webshop?), so I showed them some photos on which you could clearly see sugar crystals inside the Amazeball. They said those photos were probably from influencers/bloggers that got the first batch, which is apparently different from the other batches. Too bad. Oh well. Nonetheless, this Amazeball is a gem to see.
The scent is typical Snow Fairy — it's bubblegum sweet, but this year it's also more citrusy. They've added Persian oil to the Snow Fairy products, making the scent less heavy and sickly-sweet. I actually really like the Snow Fairy scent as it is now. This Amazeball doesn't smell very strong, it's rather subtle. In terms of scent ingredients, it only contains lime oil.
Play the video in 2160p quality and on full screen for the best experience! The video has been sped up.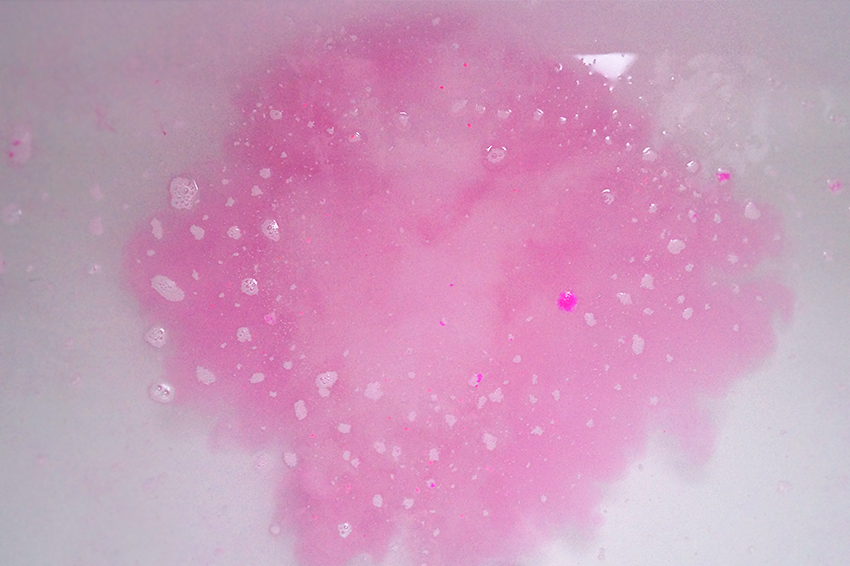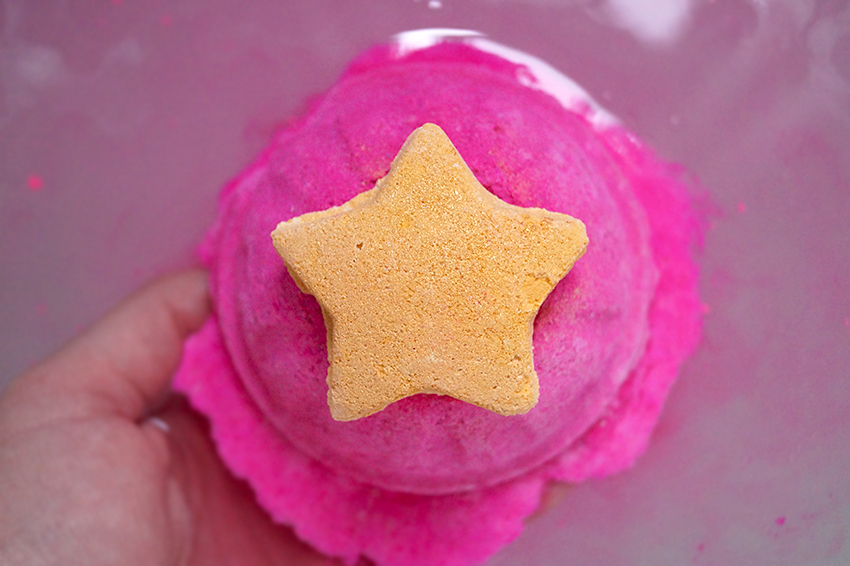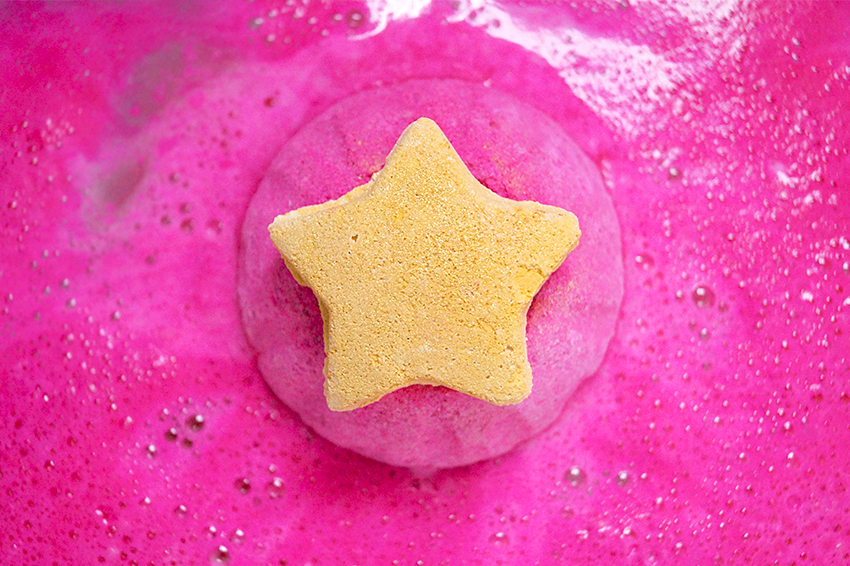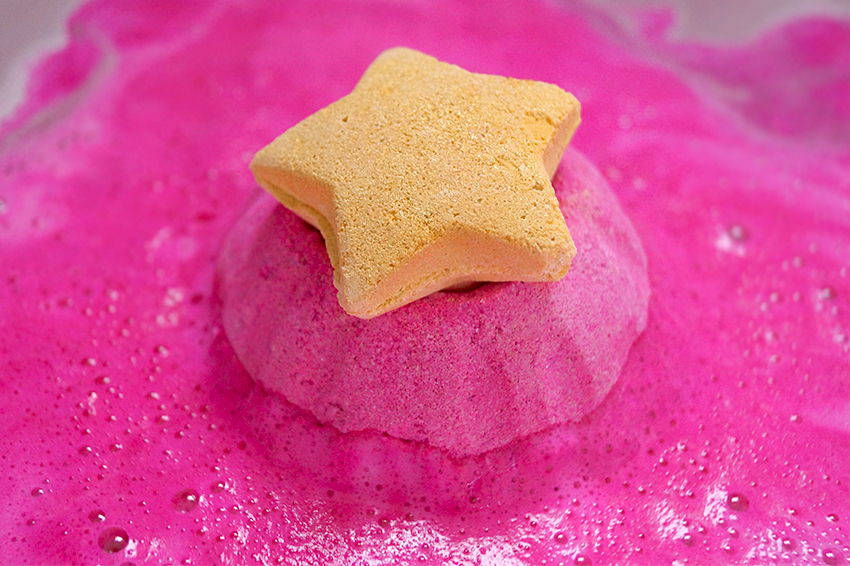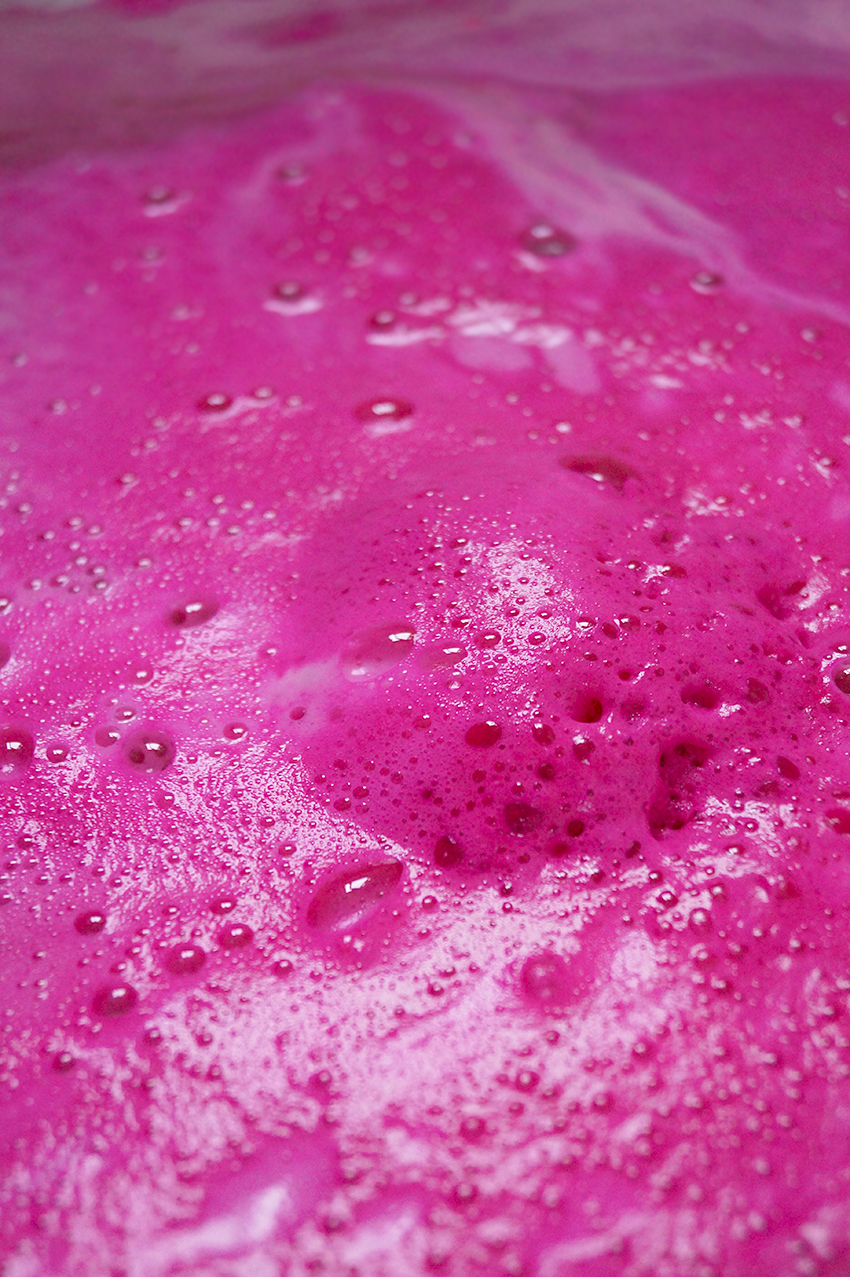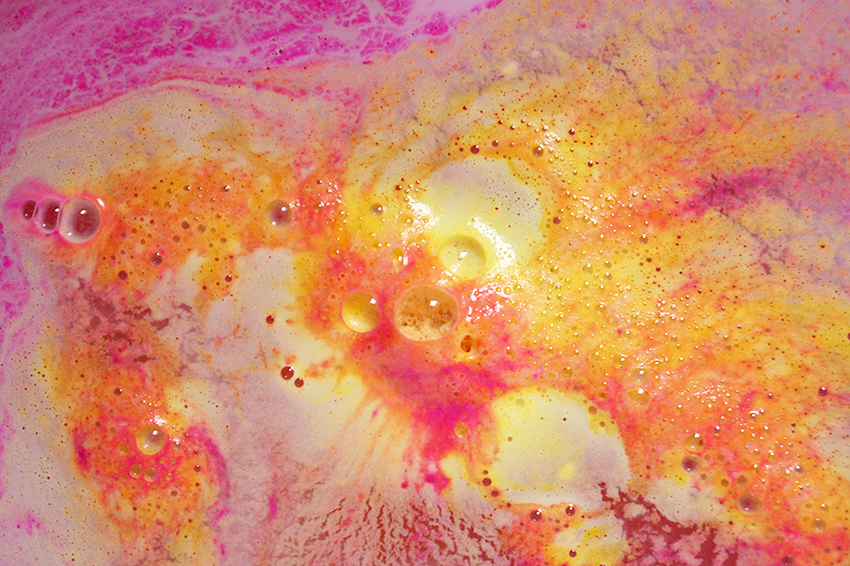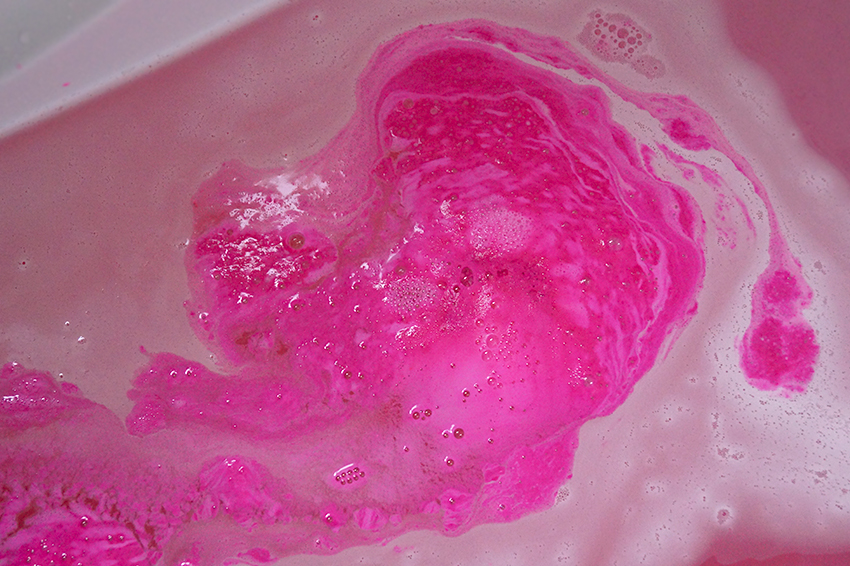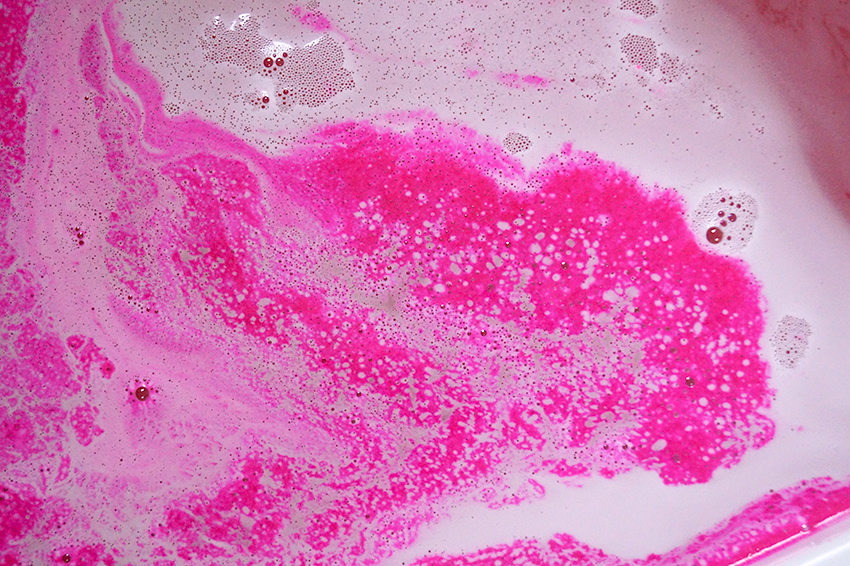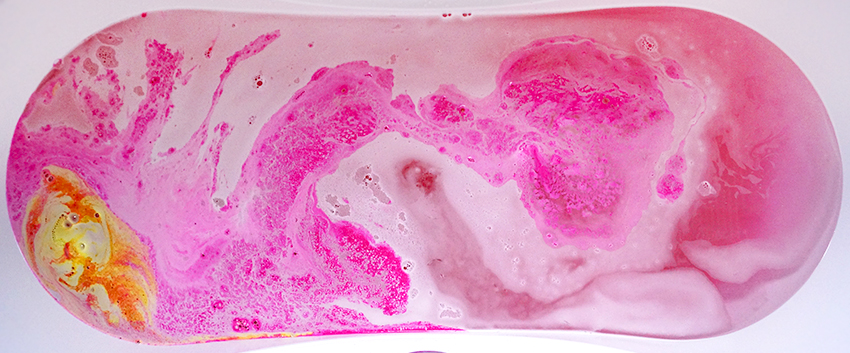 What do I think?
First of all, I empty the contents of the Amazeball into the tub. Then, when I put the Amazeball into the water, candy pink froth is being released. The Amazeball tilts over, causing the yellow star-shaped cap to fall into the water, so that we now also have yellow froth. A thick puddle of thick froth floats on the surface, but the yellow cap now also produces more colors: yellow, orange and a little red. The bath looks both colorful and cheerful, I can't wait to dive into it. The final color of the water was oht pink, almost deep pink — it doesn't get more pink than this! A thin, white layer of foam floats on the surface for another 10 minutes.
Damn, I'm really impressed. This Amazeball is gorgeous. It produces so much vivid colors, and I didn't even have to clean the tub afterwards! The only downside is that the scent wasn't very strong — I could detect some sweetness, but it was subtle. Regardless, this bath bomb really impressed me with it's bright pink colors. There were even some golden glitters in the water! Secretly, I hope this Amazeball will make it to the sale, in the Netherlands you get 50% off every product, making it veryyy interesting to buy a few of them. But if you want to score this beauty right away, I say: go for it! It's worth the money.

Lush Snow Fairy Amazeball costs £8.50 (England) / $8.95 (USA).