Review: Lush Jade Roller and Sleepy Face Naked Cleansing Balm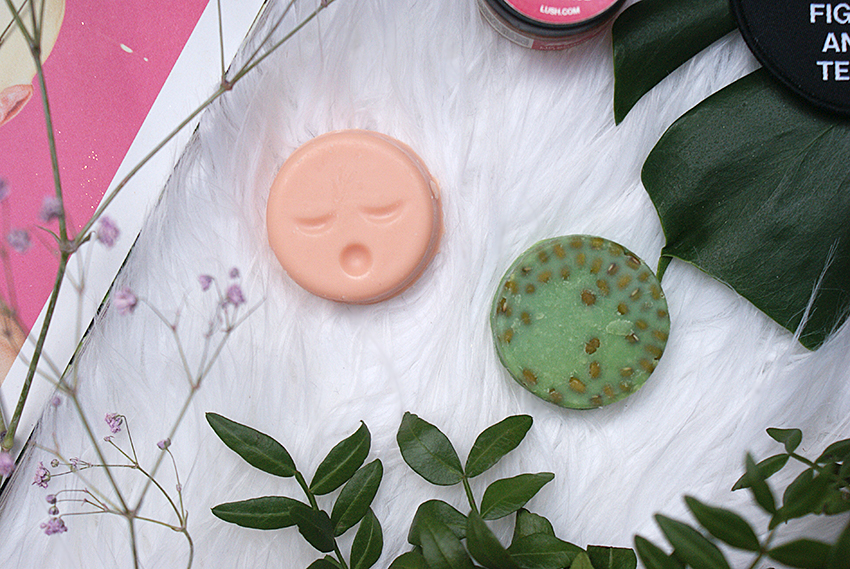 Lush recently released naked skin care, such as cleansers, facial soap and facial oil. I am of course very curious about how I like it, but I decided to try two naked cleansers first. Cleaning my face is a regular part every morning and evening, so this seemed like a perfect product to test. Eventually I want to review all naked cleansers to see which one fits my skin type, but for now, let's start off with these two.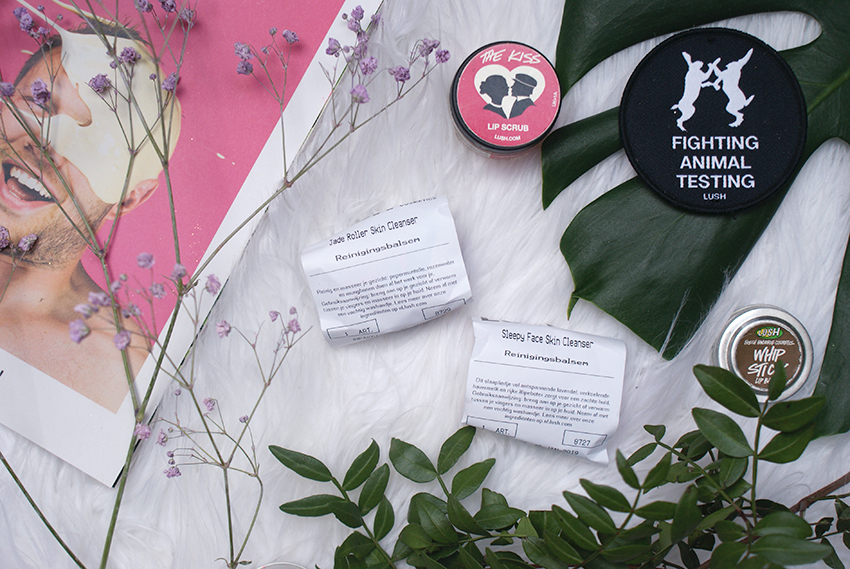 What is it?
The naked cleansing balms cost £4.95 each and weigh around 15 grams each. There are different cleansers depending on which skin type you have. Jade Roller is great for skin to moisturize and calm down, and Sleepy Face is also caring, in addition to moisturizing. If you want to know exactly which cleanser fits your skin type, go visit the store. The kind employees are happy to help you!
The use of these cleansers is very easy. Rub it across your face, or let it melt a little between your fingers. The butters and oils in it warm up, therefore they melt slightly. You can remove your make-up with it, even waterproof eye make-up! I myself use them to remove my make-up and to remove dirt. Then I put some toner on a cotton pad and rub my face clean, with which I remove dirt, but also the excess of the cleanser.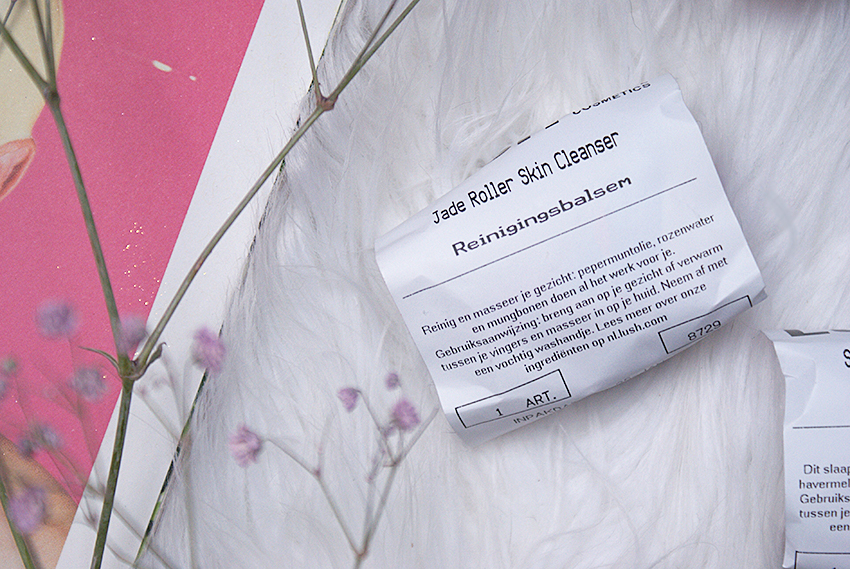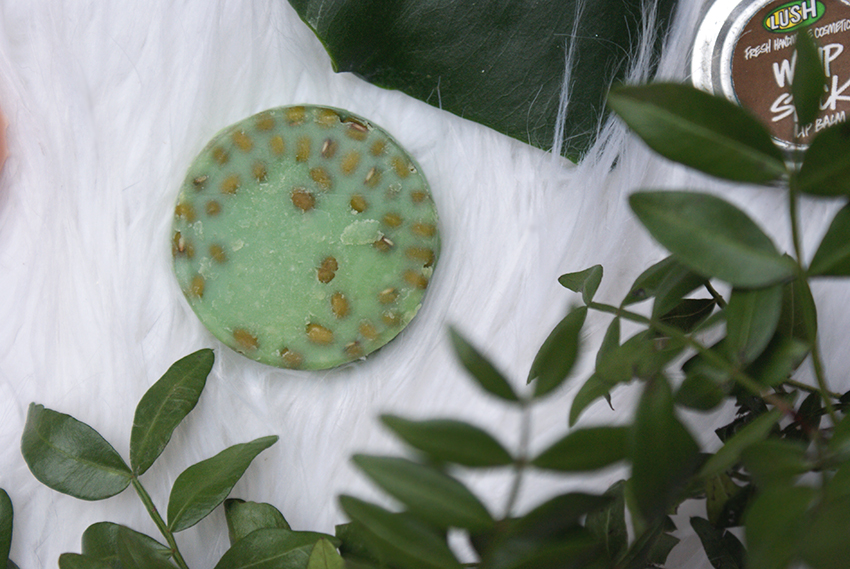 Jade Roller
Jade Roller is a green cleanser that contains mung beans. Cleaning, massaging, and even make-up removal — it's all possible with Jade Roller. The cleanser consist of murumuru butter, marula oil, hazelnut oil, shea butter, chamomile vinegar, rose water, peppermint oil, clary sage oil, eucalyptus oil, geranium oil and gardenia extract and of course the organic mung beans. There is also a little bit of water in it. Then we have citral, citronellol, geraniol, limonene and linalool, those are ingredients derived from essential oils from fruits, herbs, plants and flowers. They are used to give this product its scent. Furthermore there is a little bit of perfume in this product, and at the bottom of the list is Chlorophyll. This is the green leaf color of plants.
In addition to cleansing the skin, the mung beans massage the skin and stimulate blood circulation. Chamomile and roses soothe the skin, while the murmurum butter and shea butter moisturise the skin. Marula oil is a traditional South African cleaner that increases the elasticity of the skin.
The scent is typical Lush, I can clearly smell the calming notes of chamomile in it. Other than that I find it to be a bit spicy scent. I can not really estimate how long you would do with this cleanser, but after one week of using it, there seems to be little product missing.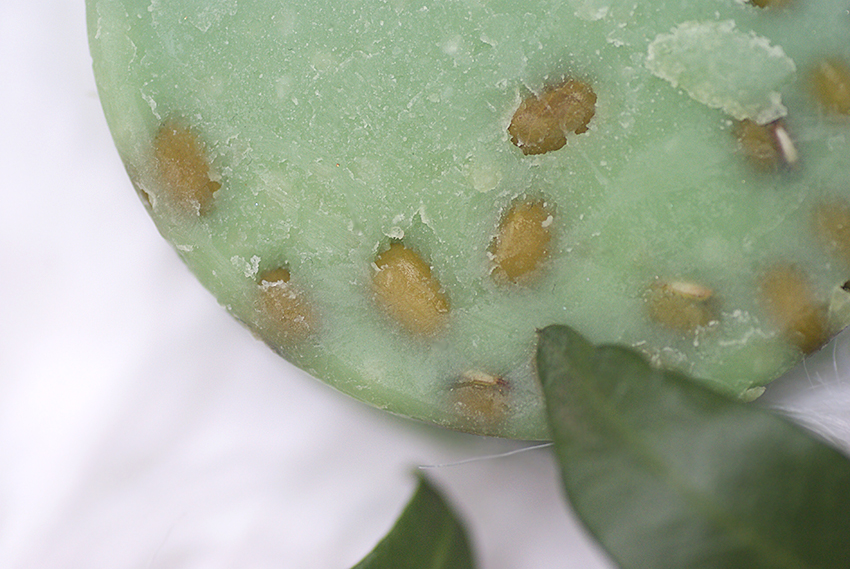 What do I think of Jade Roller?
I notice that my skin reacts quite sensitively to the mung beans, whenever I use Jade Roller directly onto the skin. I also see small white particles in this cleanser, which do a good job of scrubbing the skin, but I have no clue what ingredient this is. But the combination of the mung beans and the white scrub particles make my face very red – especially on my forehead, where the skin is very thin. It doesn't hurt, neither it has consequences for my skin, but I am afraid that this cleanser is a little too rough for my skin. I could melt the cleanser between my hands, but I think this takes up too much time.. I'm already very impatient 😂
After using Jade Roller, my skin feels baby soft and very clean. Even after a good night's rest, my face feels great in the morning. It definitely feels nourished. Although I will not purchase Jade Roller again, I will use it till there's nothing left of the cleanser.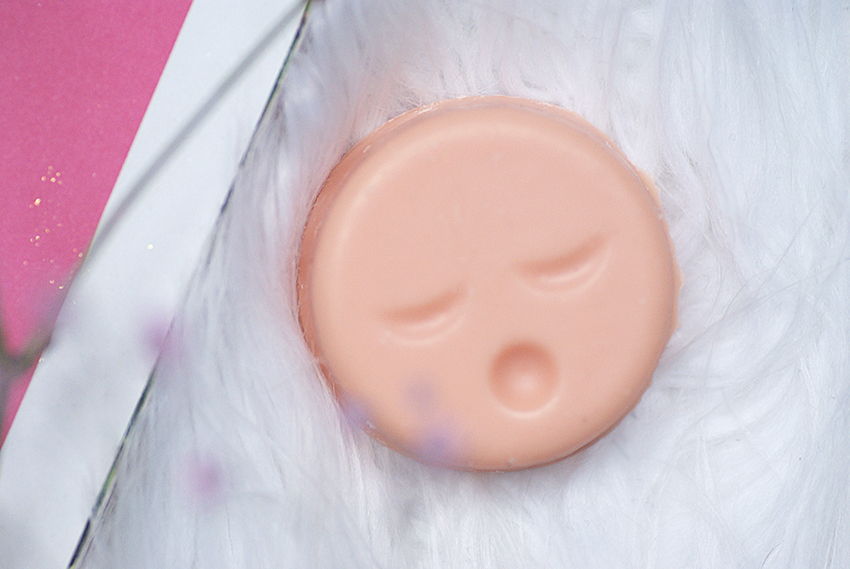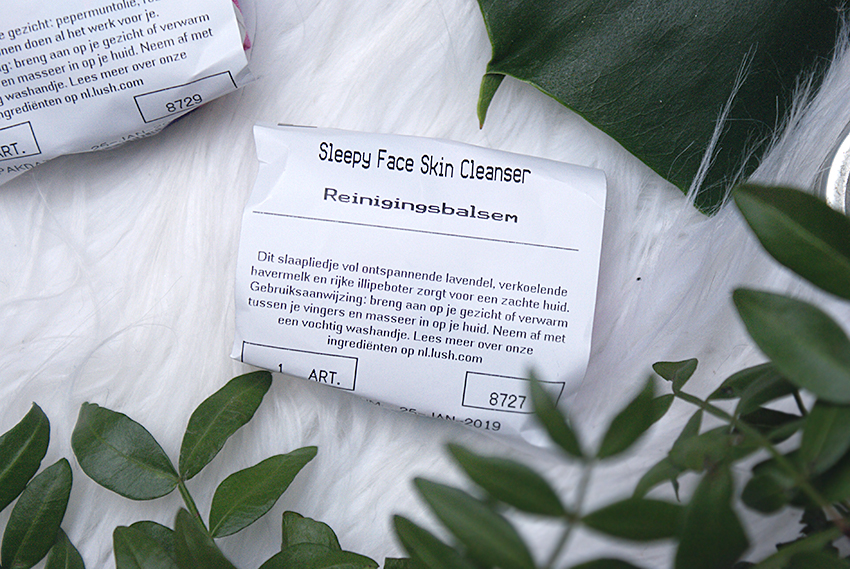 Sleepy
Sleepy Face is a cleanser with a sleepy face on it. Very cute! Sleepy is very different from Jade Roller. Sleepy contains cocoa butter, shea butter, and illipe butter — three great hydrating ingredients. Then we have alkanet (extracted in organic jojoba oil), followed by oat milk, almond oil, lavender oil, lavender absolute, and then two other ingredients derived from essential oils; Coumarine and Linalool.
The scent of Sleepy is AH-MA-ZING. It's half lavender, half chamomile — although chamomile isn't an ingredient in this product! This product smells wonderfully relaxing. It's a soft and warm scent, great before bedtime. When I slide Sleepy onto my skin, it takes a few seconds before melting slightly. The oils and butters start spreading across my face, removing my make-up and nourishing my skin. Then I wipe my face clean with a face cloth. My skin now feels incredibly soft and hydrated.
What do I think of Sleepy?
My skin feels soft, hydrated and great. The same effect as with Jade Roller, but I like the scent of Sleepy much more. I don't think I'll be able to live without Sleepy Face. I've been using it every day for a week now, and you can barely tell there's product missing. Depending on how much product you use, it goes a long way. Which makes the price very reasonable.
---

Lush Jade Roller and Sleepy Face Naked Cleansing Balms costs £4.95 (England) / $5.95 (USA).