Review: Lush Happy Shower Gel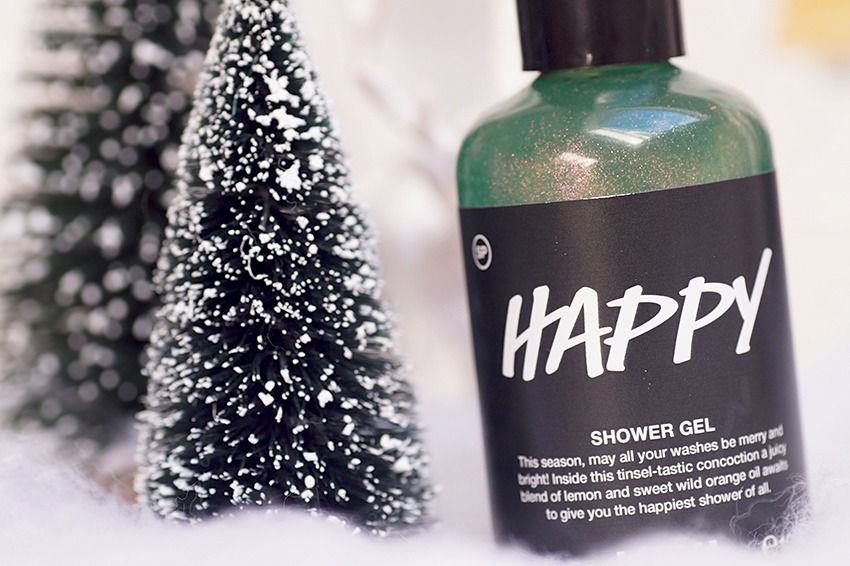 I was a little worried about writing this review because I know how popular this scent is.. because I can tell you already that Happy does NOT make me Happy. So today's review will be written pure out of my perspective, so Happy-lovers might have to skip this review 😅 On a brighter note, this shower gel looks gorgeous, so at least I got some good photos out of it.
If you're curious about this product, make sure you keep on reading!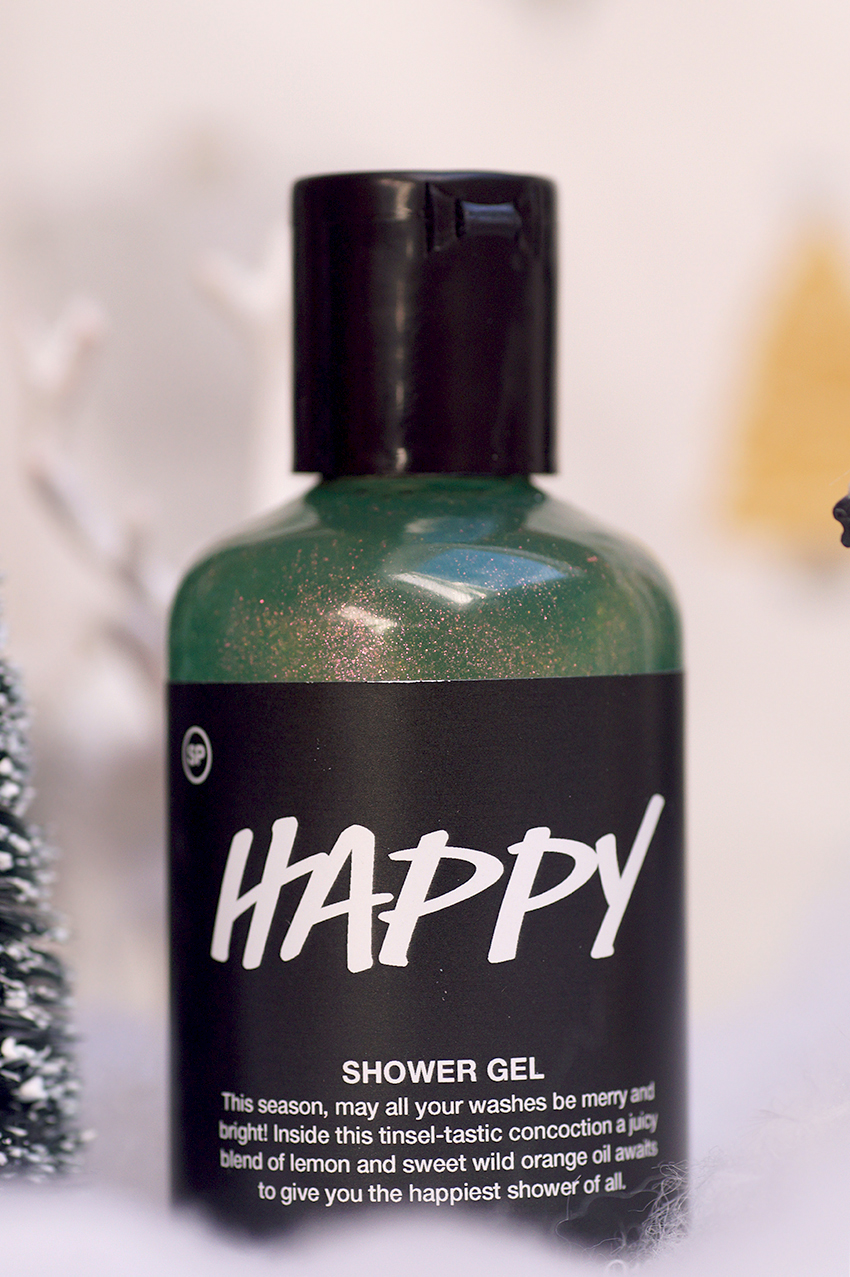 What is it?
Lush Happy Shower Gel costs £6.00 for 100 gram, £12.00 for 250 gram and £20.00 for 500 gram. NA prices are $9.95/3.3 fl. oz., $19.95/8.4 fl. oz., $34.95/16.9 fl. oz., $49.95/33.8 fl.oz. Happy is part of the Christmas range, and it's completely new! As far as I know, there are no other products with this scent. Happy is the most beautiful shower gel I've ever seen. It's dark green, almost blue, packed with iridescent pink (plastic-free!) glitters. And they haven't been frugal with the glitter! The bottom of the bottle is one, gorgeous, iridescent mess. Makes me wonder how I'll exit the shower..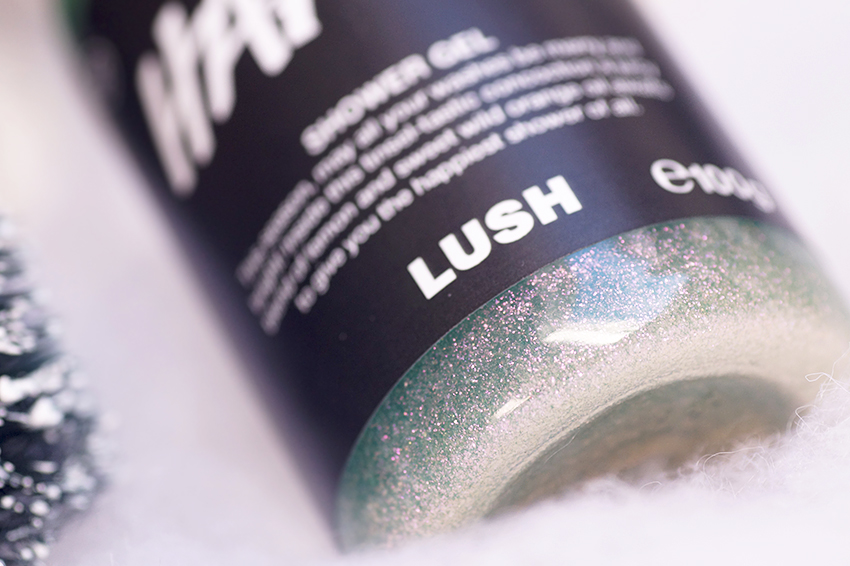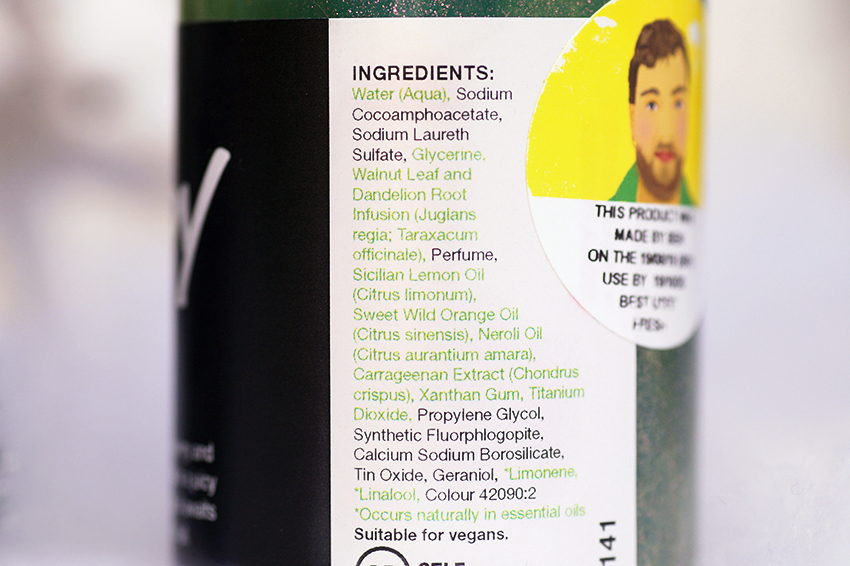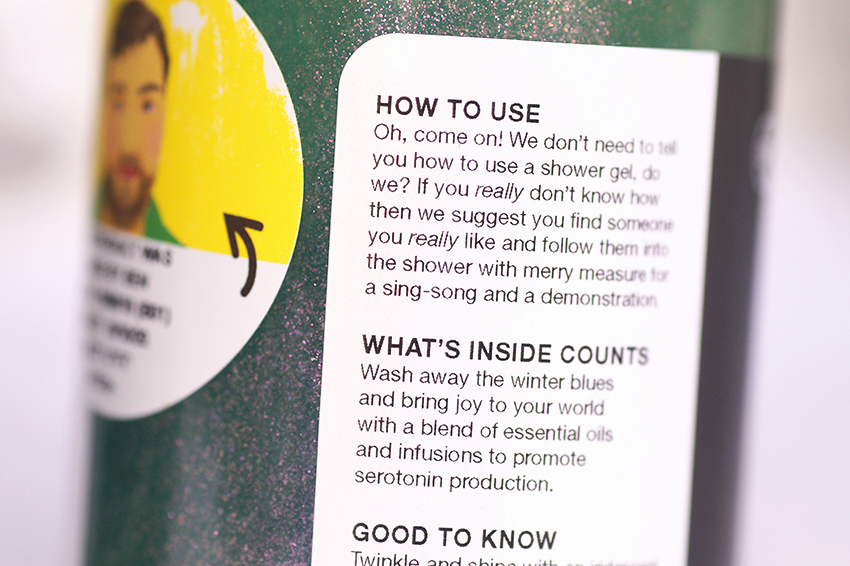 What's inside?
Ingredients: Water (Aqua), Sodium Cocoamphoacetate, Sodium Laureth Sulfate, Glycerine, Walnut Leaf and Dandelion Root Infusion, Perfume, Sicilian Lemon Oil, Sweet Wild Orange Oil, Neroli Oil, Fine Sea Salt, Carrageenan Extract, Xanthan Gum, Titanium Dioxide, Propylene Glycol, Synthetic Fluorphlogopite, Calcium Sodium Borosilicate, Tin Oxide, Geraniol, *Limonene, *Linalool, Colour 42090:2
First off, Happy contains walnut leaf and dandelion root infusion. Wait, what? Apparently this ingredient is anti-inflammatory and has antioxidant properties, for a.. happy skin. Lemon oil is antibacterial, cleanses the skin, brightens the skin and exfoliates. Orange oil is toning and astringent, but also lifts the spirits because of its uplifting scent. Neroli oil has a floral scent, but it's also toning, soothing and antimicrobial, and it improves the cells ability to regenerate. Fine sea salt is antimicrobial, cleanses the skin and makes the skin soft.
Scent
Look, I'll be straight with you guys. I don't like the scent of Happy. The combination of citrusy lemon and orange seems to clash a lot with the neroli — creating a citrusy scent a warm, floral background. And although that doesn't sound bad at all, it is. Somehow the ingredients distort the entire scent. The smell is very musty, it almost smells like sweaty feet. It has a bitter, heavy, musky smell, and you can smell the citrus trying to blend it, but fails. I know that opinions are very divided about the scent of Happy — you love it or you hate it. This isn't the first time that I dislike a shower gel, but with most shower gels I can tolerate them anyway — Happy isn't one of those. I'd rather pour a kilo of Snow Fairy on myself.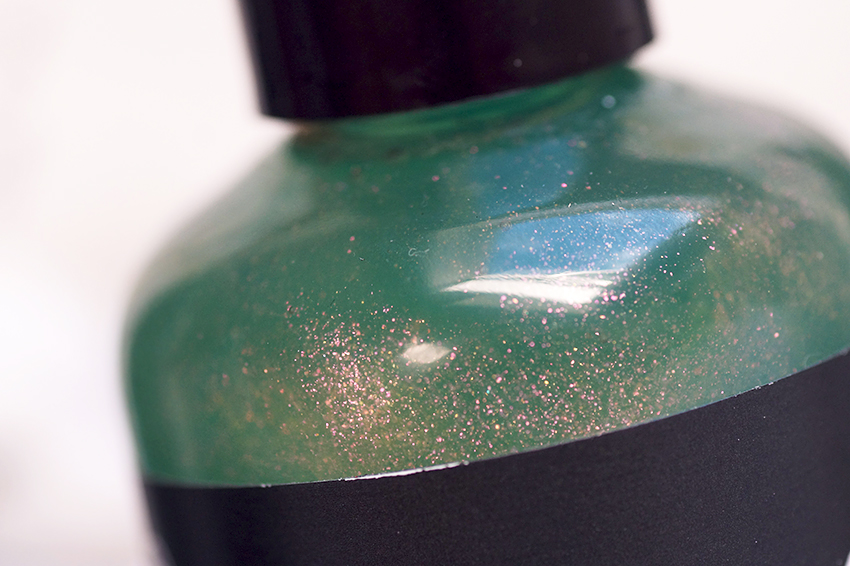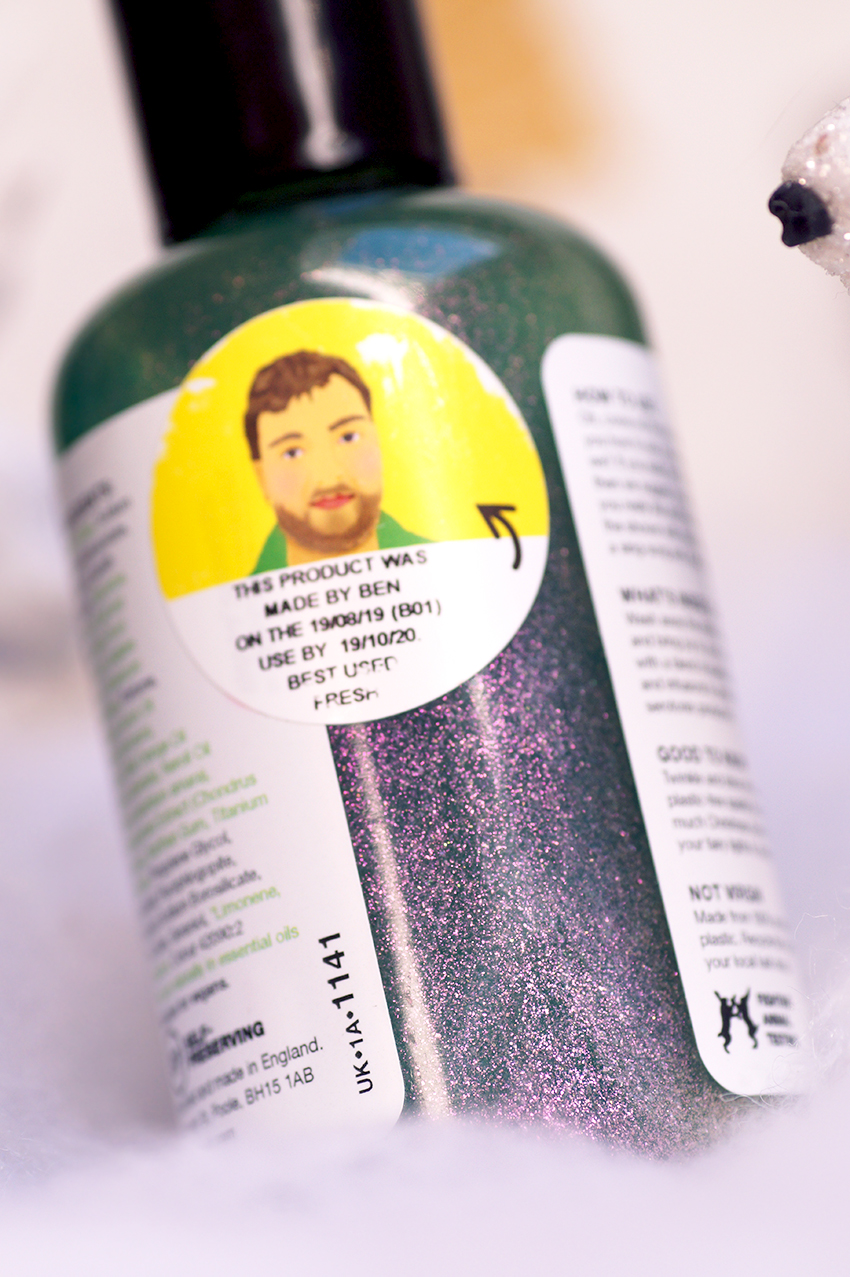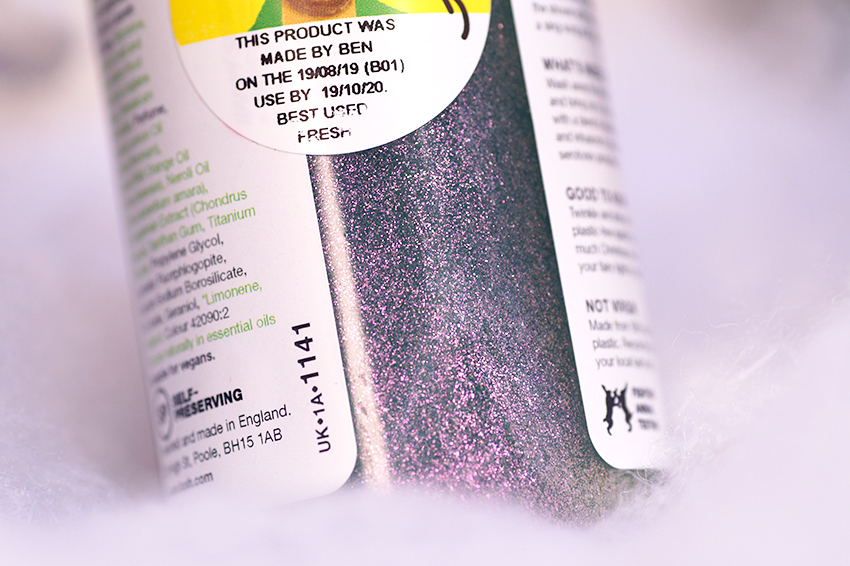 What do I think?
Several people told me that Happy is a lot better once you use it in the shower. Lies, LIES! With good faith I took Happy with me to the shower, but under the warm water, it's even WORSE. I didn't how how quickly I had to rinse it off. The musty scent almost suffocates me and I just literally want to run out of that bathroom and scrape off my epidermis. After towelling down, my skin starts to itch a lot. Because this can also be a coincidence, I use Happy again the next day, but unfortunately my skin itches again. I've never had this before with a shower gel from Lush, so I guess there's something in the ingredients that causes my skin to itch. Thankfully, the smell didn't linger on my skin. But I have to admit that my skin feels incredibly soft, like — amazingly soft. I couldn't detect any of the glitters on my skin, as well, which I think is a shame.
Soooo.. Happy doesn't make me happy. I know that not everyone has the same taste, so please keep in my mind, that this review isn't exactly objective. It's how I experience this scent. For all we know, you can LOVE the scent. If you're unsure about this scent, just ask a sample first! But for me.. I'll stick with Yog Nog this winter 😊

Lush Happy shower gel is part of the Christmas range (England) / (USA).

3 Responses to Review: Lush Happy Shower Gel