Review: Lush Like A Virgin Naked Cleansing Balm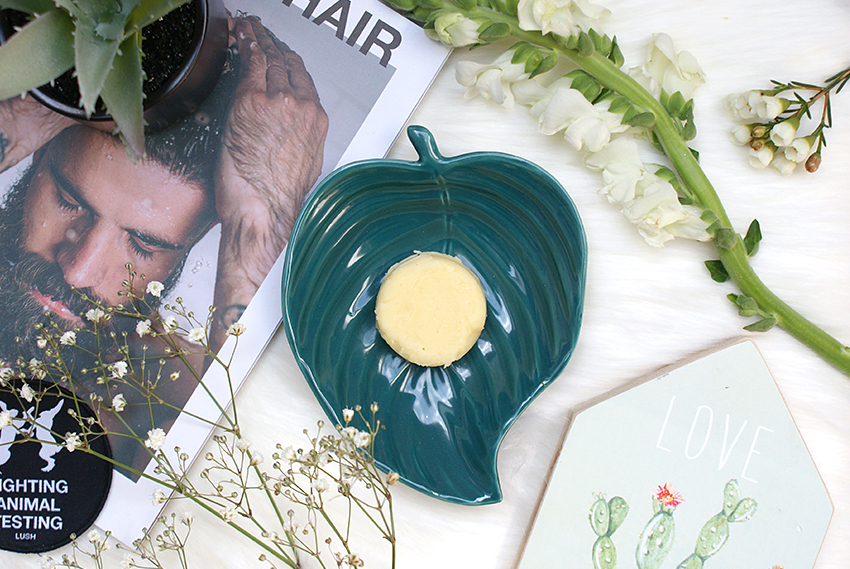 Like A Virgin is the only naked cleanser that I hadn't reviewed yet. A while back Lush released five of 'em — Gritty Politti, Jade Roller, Sleepy Face and Tea Totaler. Due to the arrival of 1648 new bath bombs, Like A Virgin was not a priority for reviewing. But now that I have skipped a day of bathing, I was able to work nicely on the review of this naked cleanser. Do you read along?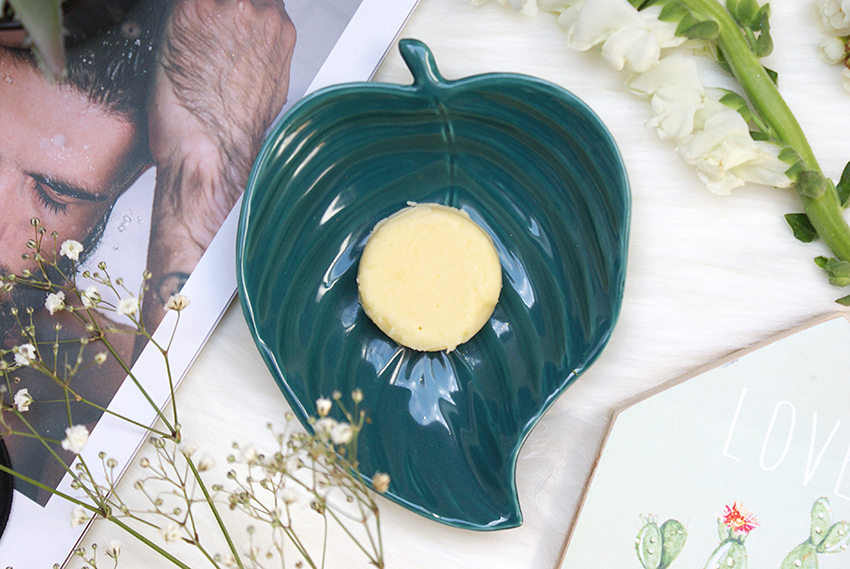 What is it?
Lush Like A Virgin Naked Cleansing Balm costs £4.95 / $5.95 and contains around 15 grams. It's a naked cleansing balm, which means that it's a packaging-free facial cleanser. There are five different naked cleansers. Like A Virgin is based on the Ultrabland facial cleanser, but now made vegan and naked. The formula of Ultrabland has been examined, some adjustments were made, and Like A Virgin was born. It's suitable for all skin types, but it's extra beneficial for oily skin types.
Using this naked cleanser is very easy. Glide the cleanser across your face, it will melt almost immediately because of the oils in it. When there is enough substance on your skin, massage it onto your skin to remove makeup, grease and dirt. After massaging your face with it, you can wipe it clean with a wet washcloth or, as I like to use, the Makeup Eraser.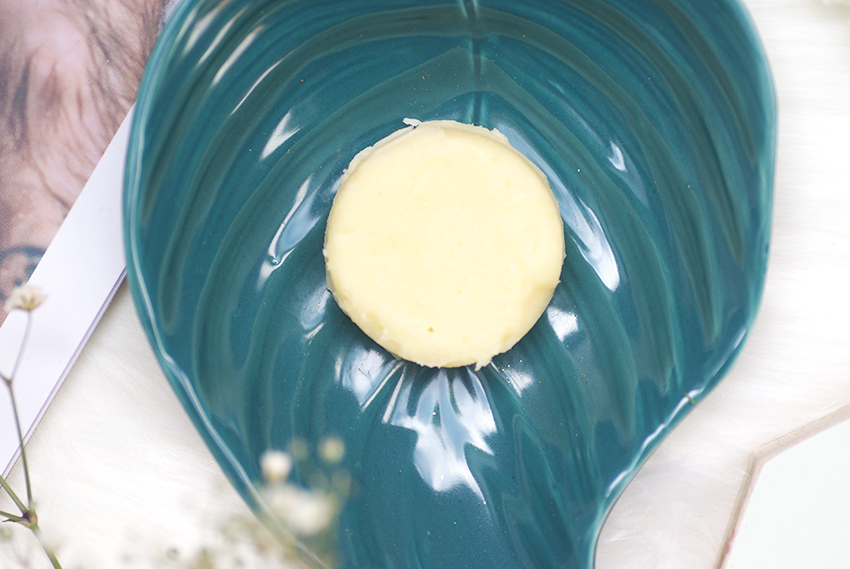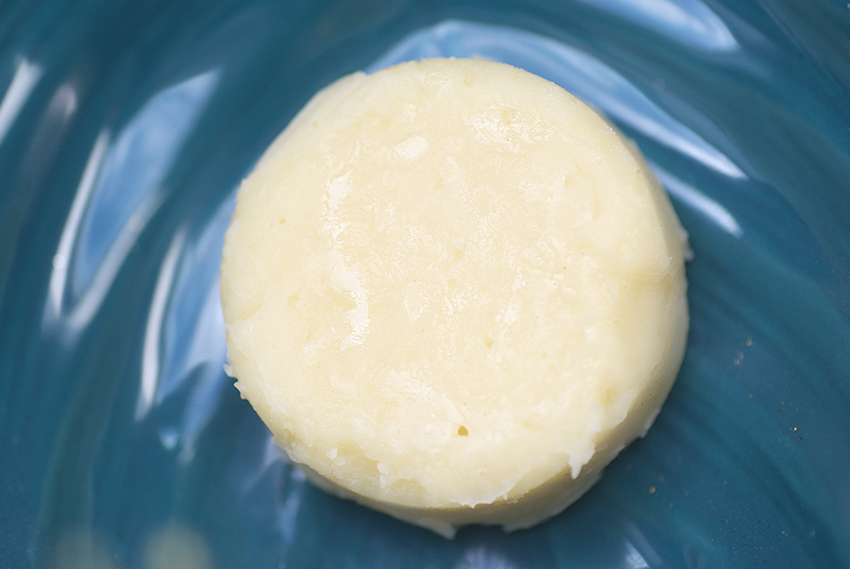 What's inside?
Ingredients: Organic Extra Virgin Olive Oil, Organic Jojoba Oil, Sunflower Wax, Candelilla Wax, Sicilian Lemon Oil, Lemon Myrtle Oil, Mimosa Wax, *Citral, *Limonene, Perfume
Like I said, Like A Virgin is the solid and vegan version of Ultrabland. However, Ultrabland contains beeswax and therefore isn't vegan. In Like A Virgin they replaced it with olive oil, jojoba oil, sunflower wax and candelilla wax. There's also lemon oil for its brightening and toning qualities. At the bottom of the ingredients list there's a bit of perfume.
The scent is light and kind of reminds me of lemongrass. It's a slightly fresher scent than Ultrabland. You can smell the lemon pretty well, although I think it's the lemon myrtle that dominates. Furthermore, it's not a prudent scent, it's present but not in an annoying way. I actually really like the scent of it.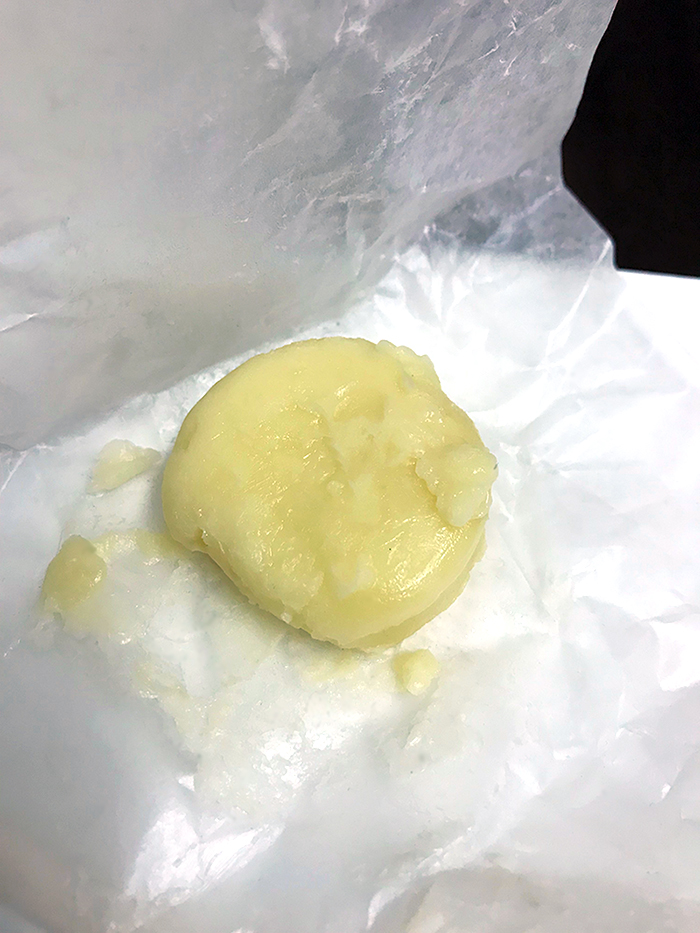 What do I think?
When I bought Like A Virgin, I neglected it for weeks. Main cause were the new bath bombs that I wanted to give priority, but also because the substance is a BITCH. It's very soft and it melts even by looking at it. It even left an oil stain on my shelf, and that while it was wrapped in the original packaging. You can completely squish it. Even without squishing it, it's a mess inside the wrapper. Let alone when it's hot outside. So beware of this, store it somewhere cold and in the dark.
Aside from this, I do think it's pleasant that it melts quickly on my skin. You can glide it across your skin a few times and you're done. The substance is great to massage onto the skin, also I found that it was safe to use around my eyes. It effortlessly removed my waterproof eye makeup. I wiped my face clean with a lukewarm Makeup Eraser and the end results are wonderful. There's no grease, dirt or makeup left behind and my face feels soft, clean and hydrated. Not just for the moment, but in the long term I noticed that my skin got less dry and flaky.
I'm not sure if I'd buy it again. It serves its purpose, but I'd rather stick with Tea Totaler, which isn't a messy as Like A Virgin. But I'd give Like A Virgin a chance if it appeals to you. For me, the combination of a naked cleanser and the Makeup Eraser works wonders at the moment. No more waste! I used facial cleansing wipes and cotton pads before, but now I've found a completely naked and vegan skin care routine before bedtime.

Lush Like A Virgin Naked Cleansing Balm costs £4.95 (England) / $5.95 (USA).