Review: Lush Ginger Ninja Bath Bomb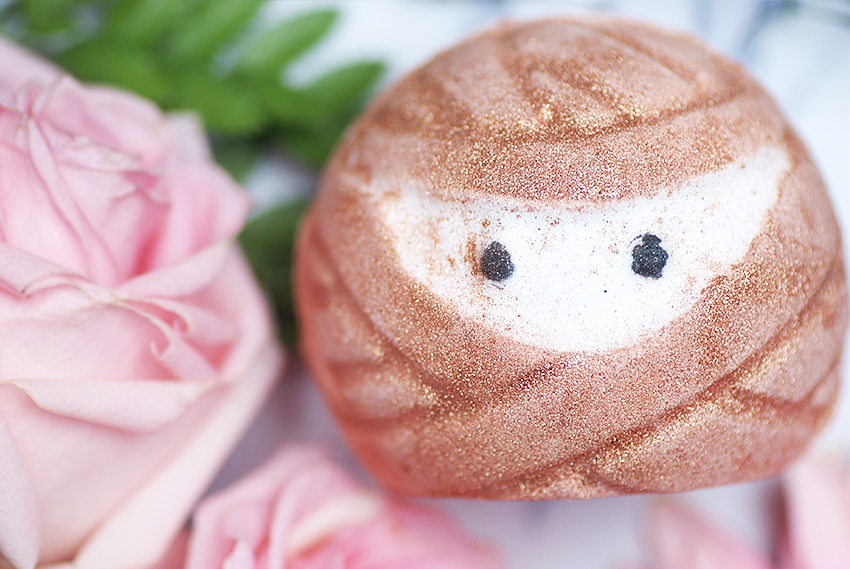 For a moment I doubted whether I should write this review or not. On my blog I strive to be completely honest and transparant with you, but I don't like to write a review that may keep many people from buying something. My experience with Ginger Ninja was an absolute disaster. A small side note, though: Lush took my complaint very serious and handled it so sweetly, they said to investigate the matter further. I really wanted to make this clear before sharing my disastrous experience with Ginger Ninja with you.
If you're curious about this mess bath bomb, then keep on reading.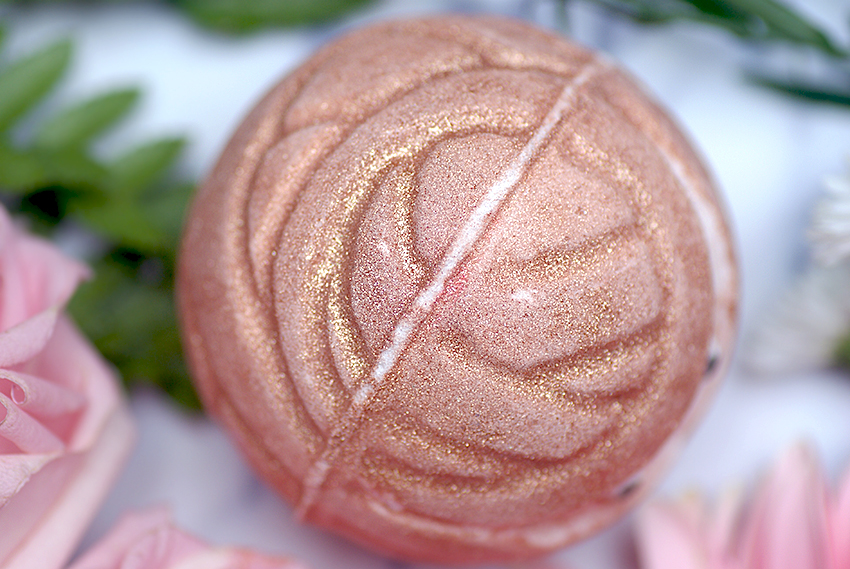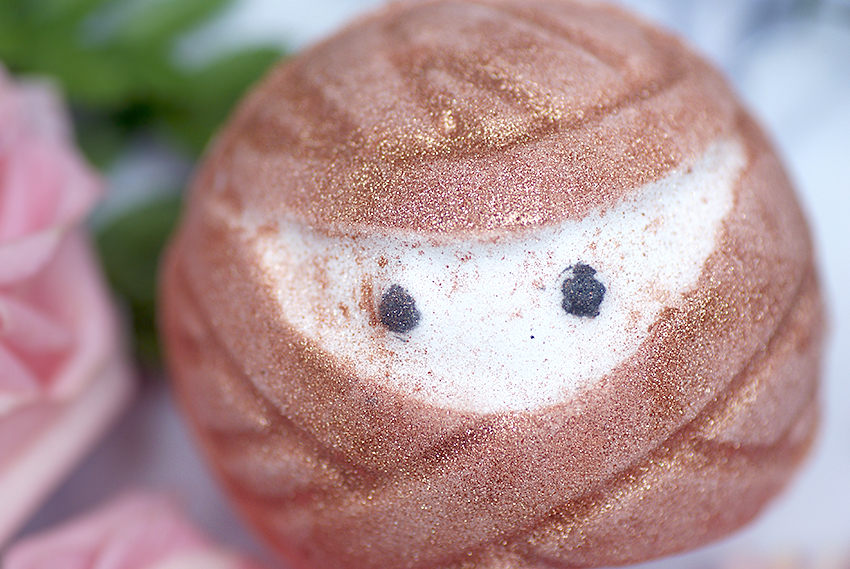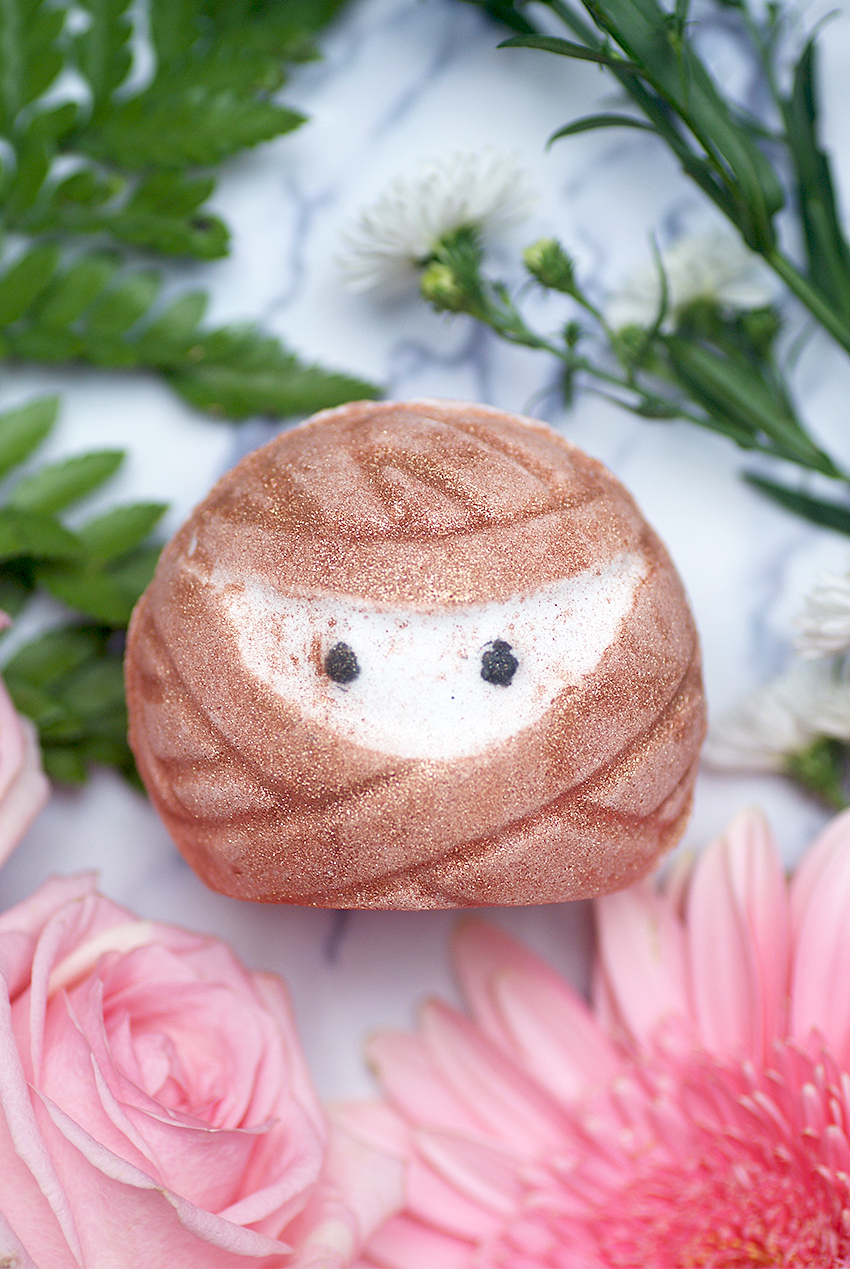 What is it?
Ingredients: Sodium Bicarbonate, Citric Acid, DRF Alcohol, Ginger Oil, Mimosa Absolute, Sicilian Red Mandarin Oil, Sandalwood Oil, Geranium Oil, Bergamot Oil, Popping Candy, Water (Aqua), Titanium Dioxide, Synthetic Fluorphlogopite, Tin Oxide, Hydroxy propyl methyl cellulose, Sodium carboxymethyl cellulose, Alpha-Isomethyl Ionone, *Limonene, Perfume, Colour 77491, Colour 15850:1, Colour 77499
Lush Ginger Ninja Bath Bomb costs £6.95 / $5.95 and is part of the temporary Harajuku range, consisting of 54 new, exclusive bath bombs. Ginger Ninja attracted me because of its copper glitters; this white bath bomb is painted by hand, which I love. The 'ginger' in the name prevented me from buying it earlier, I was afraid it would smell too much of ginger. Fortunately, according to other Lushies, this turned out better than expected, so this ninja sneaked unnoticed in my shopping basket.
Ginger Ninja contains ginger oil (what a surprise), mimosa absolute, red mandarin oil, sandalwood oil, geranium oil, bergamot oil and also popping candy — which I did not notice during bathing. What I did notice was its wonderful scent, a mix of floral notes with a spicy layer thanks to the ginger. It's a delicious and warm scent. It would do well during the colder months, but is also great if it's warm outside.
Play the video in 2160p quality and on full screen for the best experience! The video has been speeded up.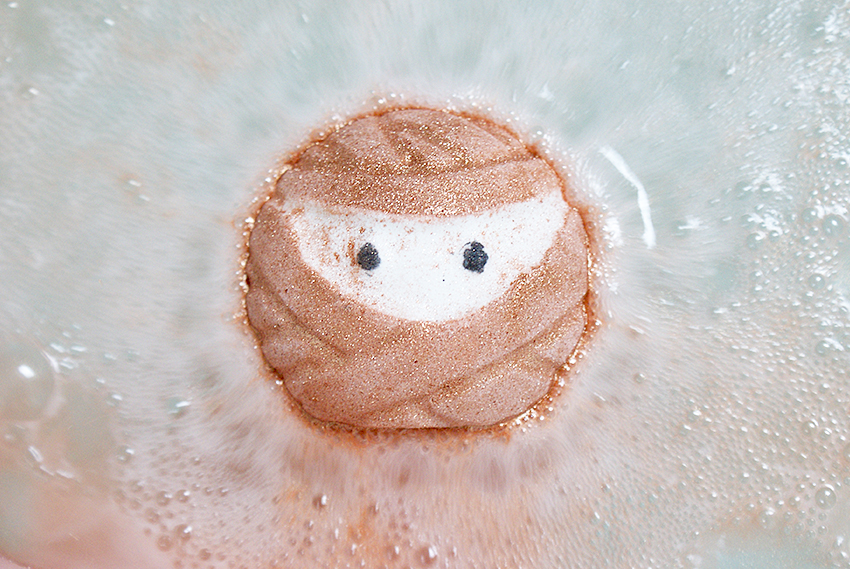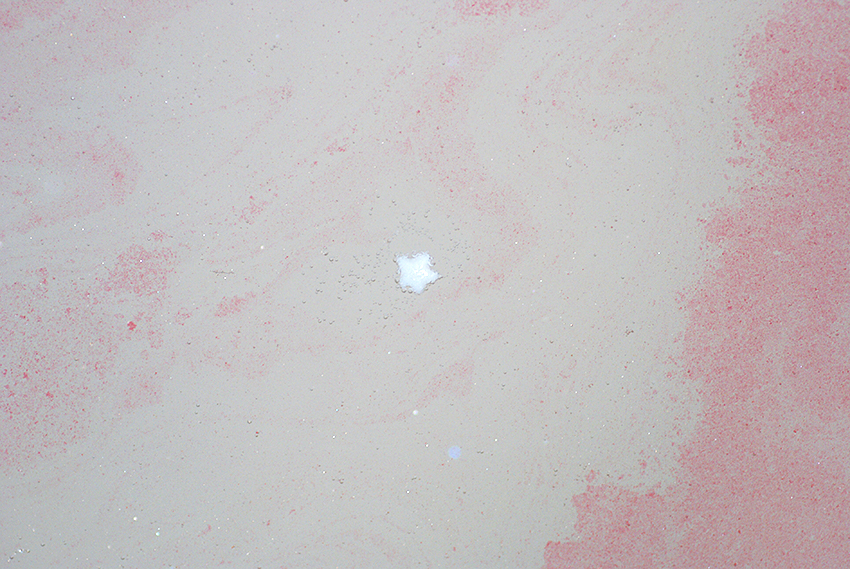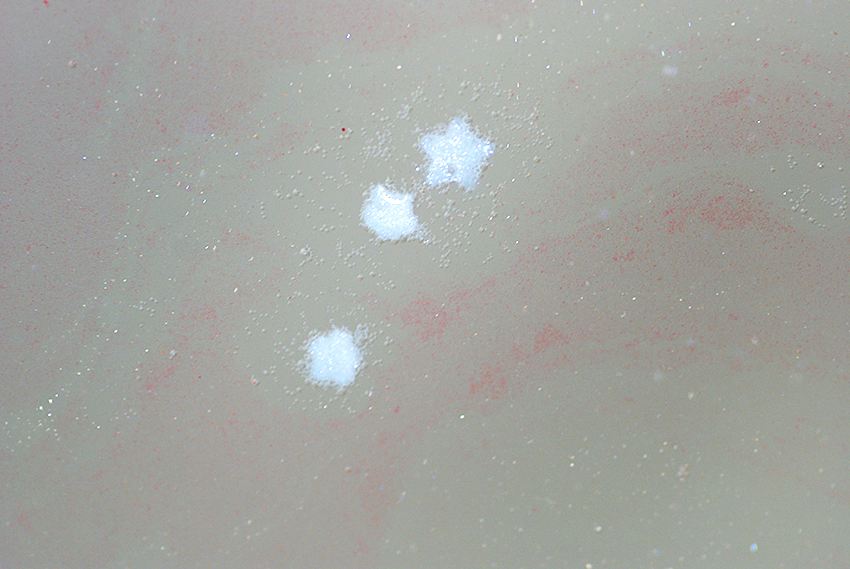 What do I think?
So, until now I have been very positive about Ginger Ninja. But all of that changed when I let it sank into the tub. And it sure sank — to the bottom! From there it fizzed, copper and pink colors (well rather a glow) colored the water. It transforms the water into a pale and faint pink/red shade. There's some oil stains on the surface as well, and I loved the small white stars appearing in the water. Now I know that sinkers are not particularly bad. Although I find it disappointing whenever a bath bomb sinks to the bottom, it could benefit the skin, just like Geo Phyzz does with its heavy sea salts.
But.. Ginger Ninja was an absolute disaster. While I like the fact that Ginger Ninja hides at the bottom of my tub, there's one thing about this bath bomb that overshadowed everything else — it's staining. It was the worst bath bomb in terms of staining. The pink color was more vivid and bright on the tub itself, than in the water. At the same level of the surface, as can be seen below, there's pink stains everywhere. Now I'm not really impressed of stains of bath bombs in general, but these stains didn't come off. The more I rubbed the pink stains with my finger, the more I wiped it out — it just didn't go away, no matter what I used to clean it. And while I was being so focused on my poor tub, I didn't realize that I also had pink stains on my body. The water came to my boobies, and that's exactly where it stained the most. My boobies were pink for days. But also my leg, my arm en my tummy fell victim to the heavy staining. 😱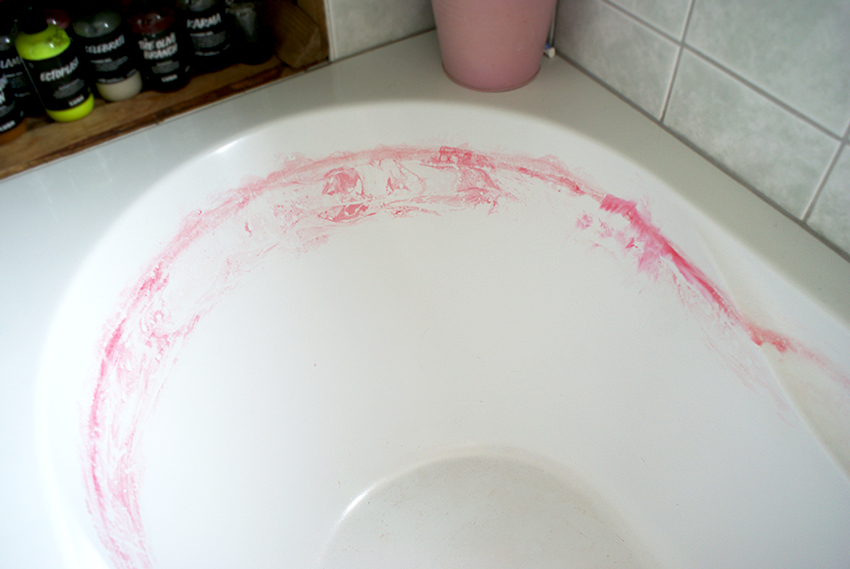 You can imagine how frustrated I was, especially since Ginger Ninja (especially in Europe) isn't cheap (it's $9.55 here). I've never filed a complaint since 2013, but this had to be the first time. This is not as it should be, I hope. This must've been a bad batch. Fortunately, Lush Netherlands picked up my complaint very well and they sent me back an extensive mail, in which they found a solution I was totally happy with. They were so sweet and understanding. They also gave a few tips to get rid of the stains. I eventually got rid of the stains by using some abrasive, but this is not suitable for every tub. The stains on my body wore off and were gone after a couple of days.
I've seen photos of Ginger Ninjas that were very beautiful in the tub, with foam on the surface and pink swirls. So I think mine is just a case of a wrong batch. Whether I would recommend this bath bomb, frankly not, I'd go for one of the other bath bombs. If you really had your mind set on Ginger Ninja, then I would probably ask for a demo in a Lush store before buying it.. maybe the Ginger Ninja there is, in contrast to mine, in a good mood. 👀

Lush Ginger Ninja Bath Bomb costs £6.95 (England) / $5.95 (USA).