Review: Lush Lemony Flutter Cuticle Butter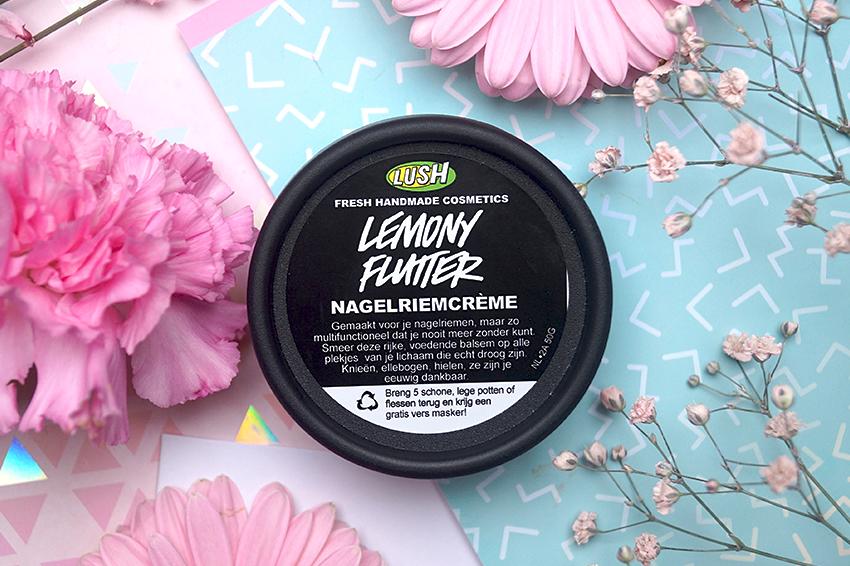 Lush has a variety of very popular products. Dream Cream is one of them, but Lemony Flutter as well — and not without reason! This bestselling product has been around since 2005 (thank you @lush.scents for your eternal knowledge ♥), and when I Google this product, countless of product reviews come up. But shockingly, I never reviewed this product! Shame on me, I know. But no worries, today I will finally review this product!
If you're curious about this product, make sure you keep on reading.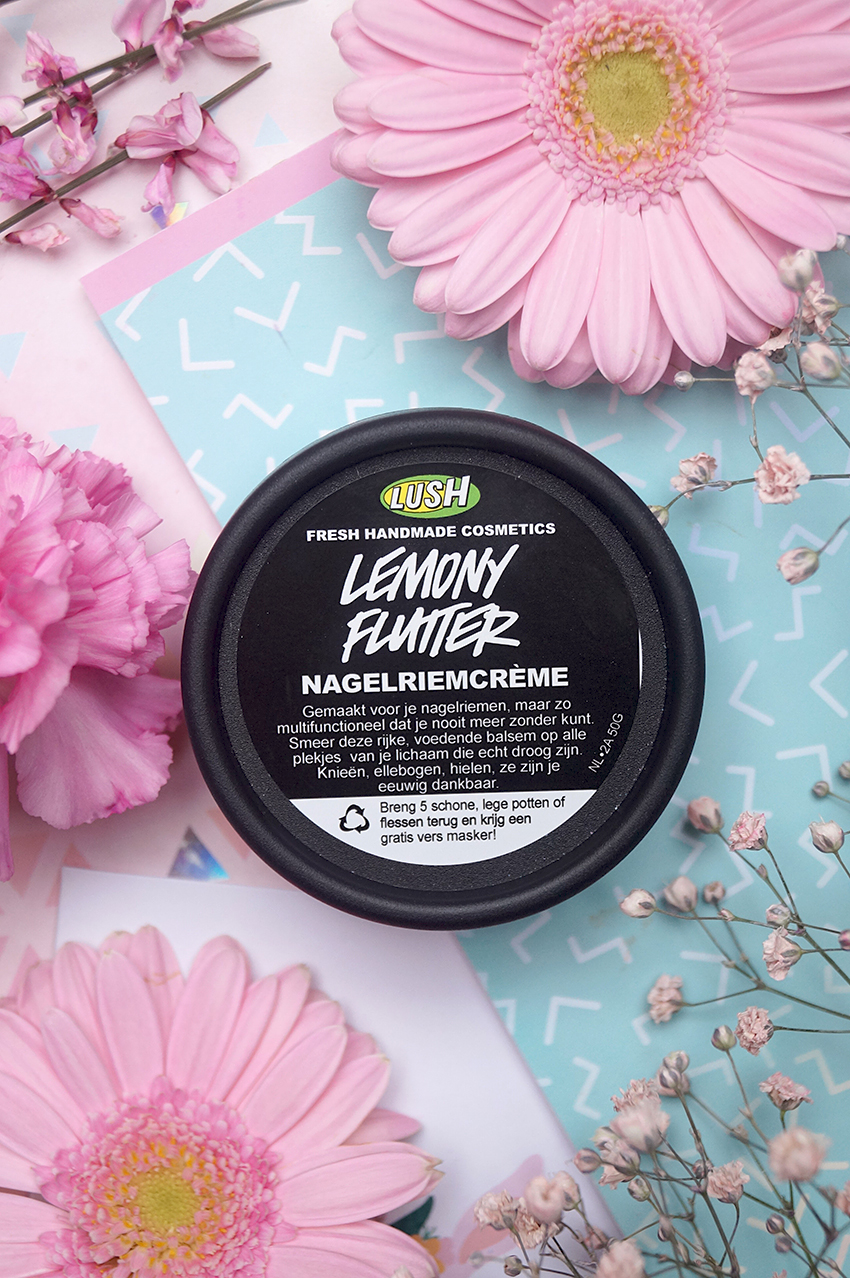 What is it?
Lush Lemony Flutter cuticle cream costs £9.00 / $19.95 for 50 grams. Before you say "HOLY SHIT THAT'S EXPENSIVE!!" — let me just say that this product is very economical! You need very little of it. One small portion is enough for all 10 fingers, because it's highly concentrated. 50 grams is the only size available, which will last you a very long time. It's intended for dry cuticles, but it will help with any dry spots on your body, like your elbows, heels, knees, feet, you name it. Because there's roughly 200 oils and butters in this product, it's a godsend for dry, flaky, chapped and cracked skin. And boy, my skin is dry. It's drier than the fucking Sahara at night in the winter. Needless to say, this product is indispensable for me.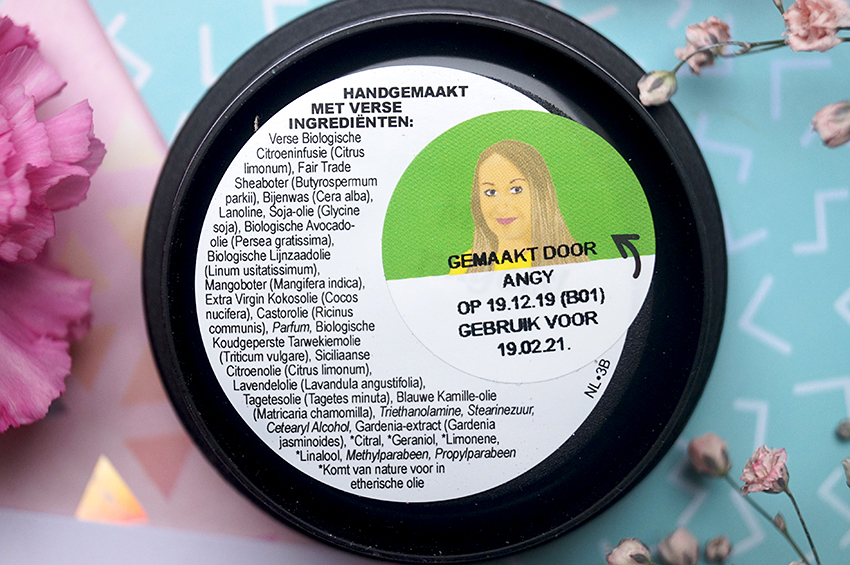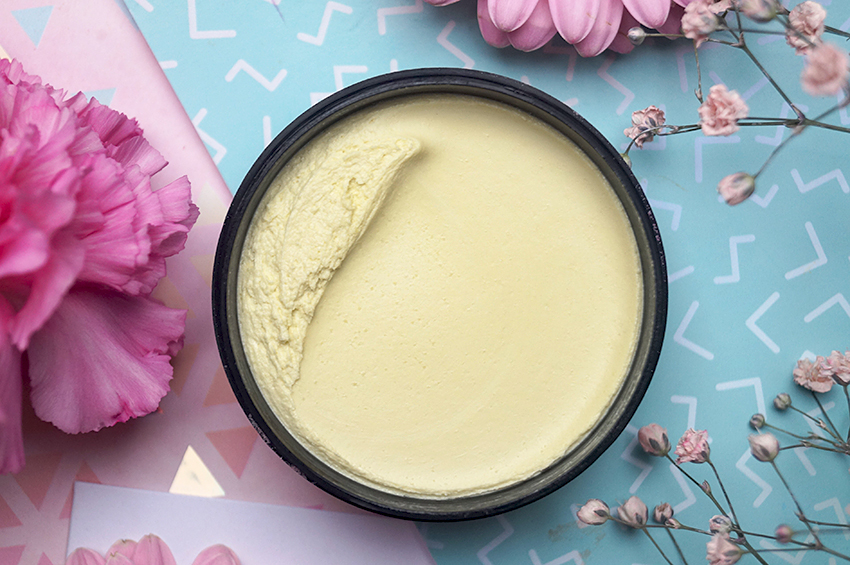 What's inside?
Ingredients: Fresh Lemon Infusion, Fair Trade Shea Butter, Beeswax, Lanolin, Soya Oil, Organic Avocado Oil, Organic Linseed Oil, Mango Butter, Extra Virgin Coconut Oil, Organic Castor Oil, Perfume, Wheatgerm oil, Sicilian Lemon Oil, Lavender Oil, Tagetes Oil, Chamomile Blue Oil, Triethanolamine, Stearic Acid, Cetearyl Alcohol, Gardenia Extract, *Citral, *Geraniol, *Limonene, *Linalool, Methylparaben, Propylparaben
Like I said, there's a huge amount of oils and butters in this product. The main ingredient is fresh lemon infusion, which would explain the scent. Shea butter cannot be left out, it's an amazing ingredient for hydrating and nourishing the skin. Beeswax is the ingredient that makes this product not vegan. It ensures that the skin becomes 'waterproof' (a layer on the skin that prevents moisture from escaping) but is also deeply moisturising. There's also soya oil, avocado oil, linseed oil, mango butter, coconut oil, castor oil, wheatgerm oil, lemon oil, lavender oil, tagetes oil and chamomile blue oil. Yeah — I wasn't exaggerating when I said this product contains roughly 200 oils and butters. Okay, maybe just a little bit. But not much.
Scent
Lemony Flutter has a very distinctive smell. It's all lemons, but not like lemon juice — it's more like a lemon dessert, of a lemon cheesecake. It has something buttery to it, making the scent creamy and soft, while being a lovely zingy lemon scent. It's not a harsh lemon scent, but lemon is still the most prominent note. I actually like the scent!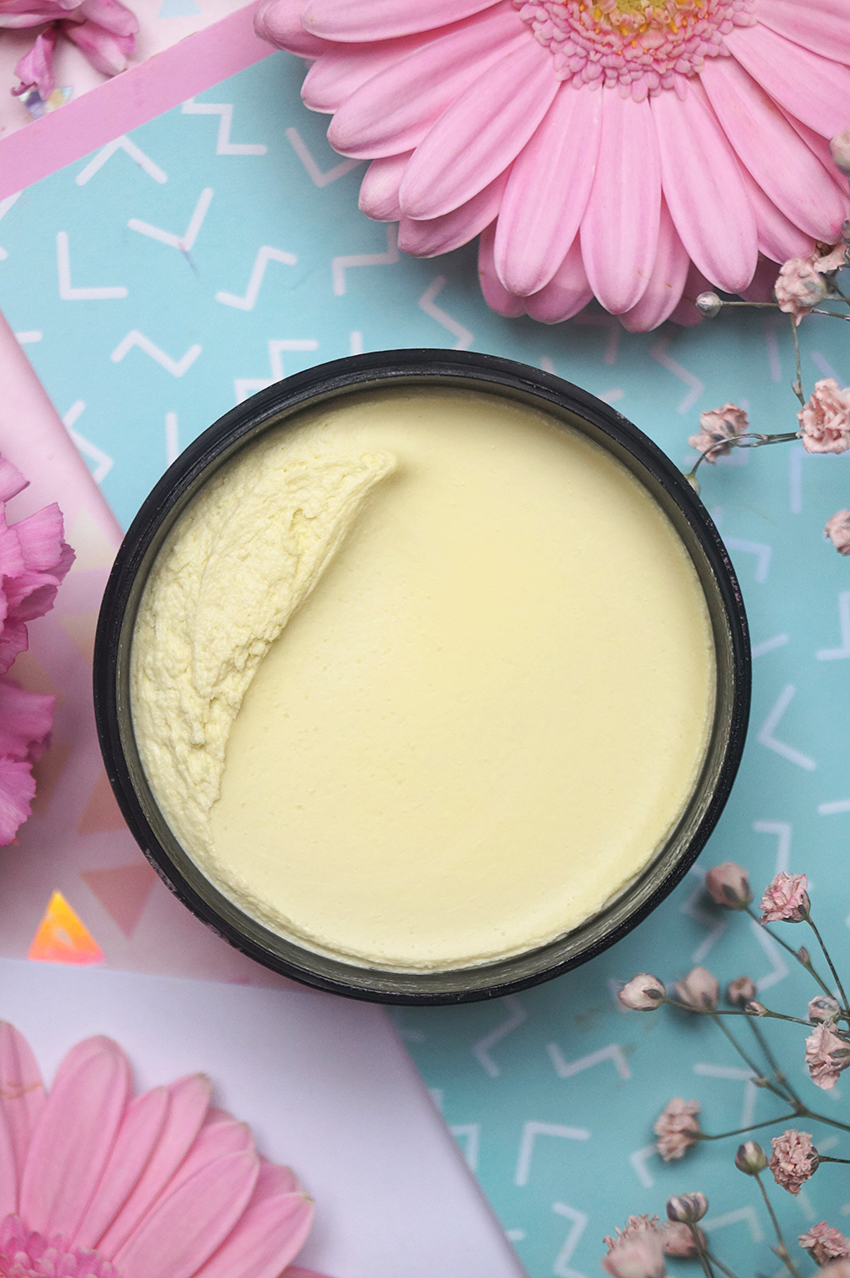 What do I think?
I have a pot of Lemony Flutter on my bedside table, so I can use it on my cuticles before I go to sleep. Whenever I grab too much product, I just massage the rest of my hands with it. Because of my cleaning work, the amount of times that I wash my hands and the fact that I'm, at times, a nail and skin biter, my hands and especially my cuticles look awful. Before writing this blog post, I hadn't used this products in months, so when I bought a pot a few weeks ago, it gave me the perfect opportunity to test this product.
And boy, this product. It's magical. After applying Lemony Flutter to my cuticles daily, for a week, I can already see results. My cuticles, and the skin around it, looks so hydrated and soft. My cuticles are no longer dry and cracked, and my hands looks SO much better already. This butter provides every inch of my nails and skin with a generous portion of hydration and care, visibly improving my hands. My nails also seem to look healthier. And reading other reviews on this product, it should also make your nails grow faster, make your nails less brittle and more strong and flexible, and make your nails more white.
I can't live without this product anymore, seriously. I even put a little bit in samples pots, for in my handbag and for at my desk. I have these periods in which I bite my nails and the skin around it, this tends to happen unknowingly, especially when I'm busy at my computer. By putting a bit of Lemony Flutter on my nails, combined with the strong lemon scent, it keeps me from putting my nails in my mouth. The only downside of this product is that your fingers will often get greasy and stay greasy. I try to put the product on my nails only, but often some of the butters end up on my fingers as well. This kind of keeps me from applying it throughout the day, because I hate greasy skin, but it's not much of a deal — I apply Lemony Flutter at night before bedtime anyway. It guarantees waking up with amazingly soft nails and fingertips.
Well, that was quite the review, wasn't it? And I haven't even mentioned how this product works for other dry spots on my body! My heels are almost always victim to dryness, resulting in being chapped and cracked. Now I regularly apply some Lemony Flutter to the skin, and although I have to continue doing this for a longer period of time, I can already see a difference. The cracks are less deep and the skin feels less rough.
tl;dr — this product is awesome. Very effective. No false promises. Quick results. Lemon dessert scent. Will definitely continue buying this product. I hope it will get rid of many, many more dry spots! Tip: ask for a sample, it's the perfect opportunity to give it a good try for a few weeks! 🍋 And filling a few sample pots with this product will ensure you always have this product with you.

Lush Lemony Flutter Cuticle Butter costs £9.00 (England) / $19.95 (USA).