Review: Lush Tantric Energy Shower Bomb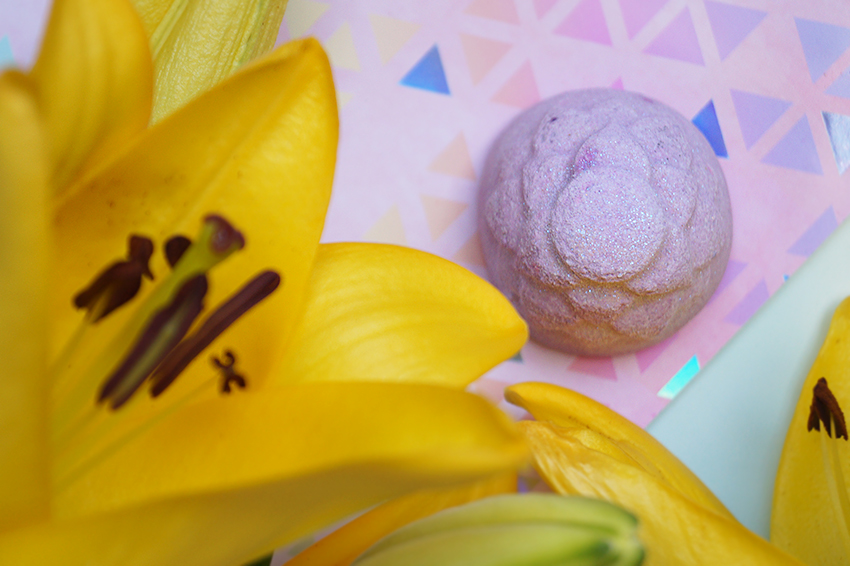 When I was in Liverpool (I swear, I feel like all my intros start like this for the couple past months) I bought this gorgeous shower bomb, along with some other shower bombs. I would go back to Liverpool for this shower bomb alone! It's not just beautiful to see, it also has a great scent and is exactly the reason why I love jasmine. I wanted to wait as long as possible with writing this blog post, so I could enjoy the scent longer. But now that the amount of products I have left to review is shrinking, there's nothing left for me than to review this product. So, I did. And today you can read all about my experience with this tantric bomb!
If you're curious about this product, make sure you keep on reading.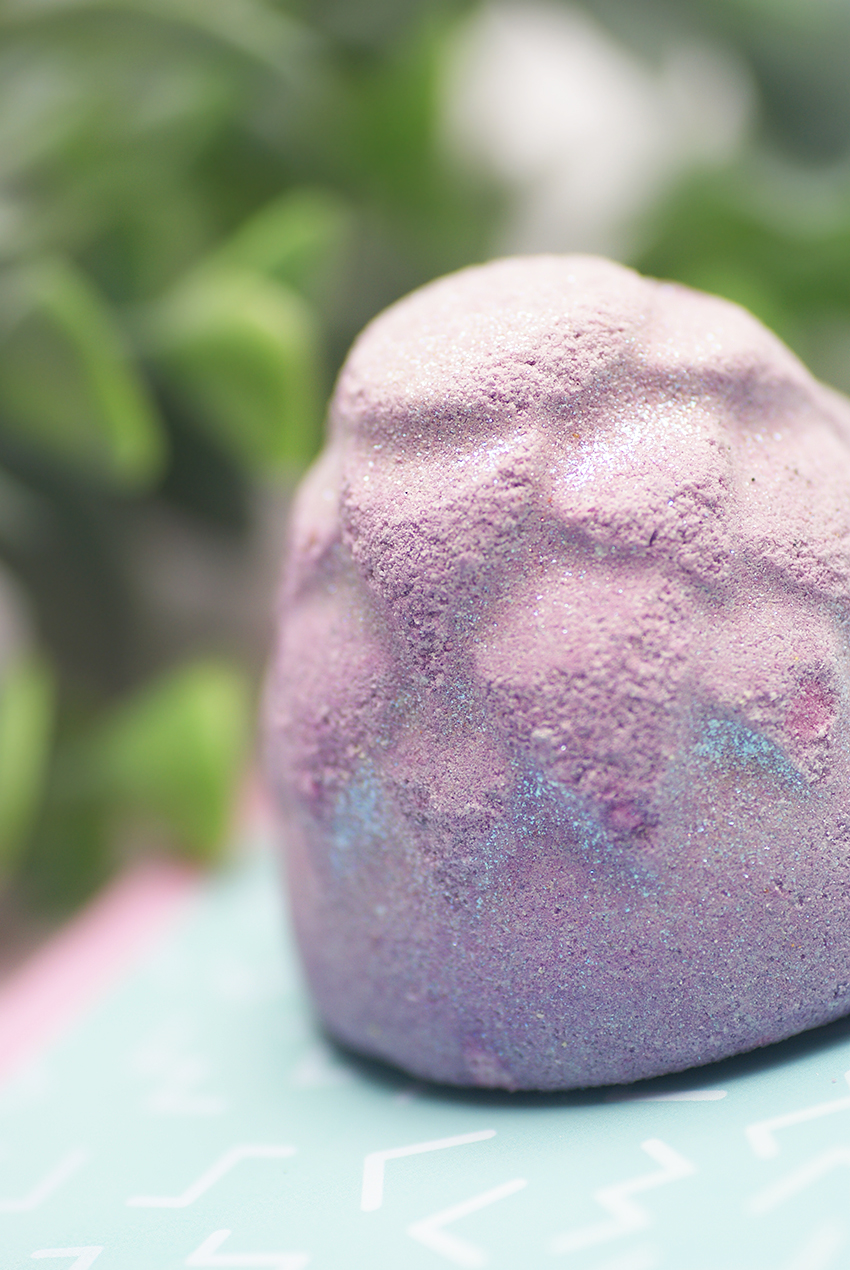 What is it?
Lush Tantric Energy Shower Bomb costs £2.75 and is a Liverpool exclusive, although it was recently for sale in the Lush Labs. A shower bomb is an innovative and naked product. Take it with you in the shower, hold it under the stream and it'll start to foam. And I'm talking rich, thick and luxurious foam! Scoop it off and lather across your skin. It's great, what a time to be alive. Shower bombs don't need any packaging and can be used multiple times if you'd like. You can put it somewhere to dry after using it, but you can also chop it into several pieces. Tantric Energy has a great look, I love the color and the shape. And those glitters are the cherry on top!
Also, don't forget to read Tantric Energy's ambiguous description in the webshop, lmfao.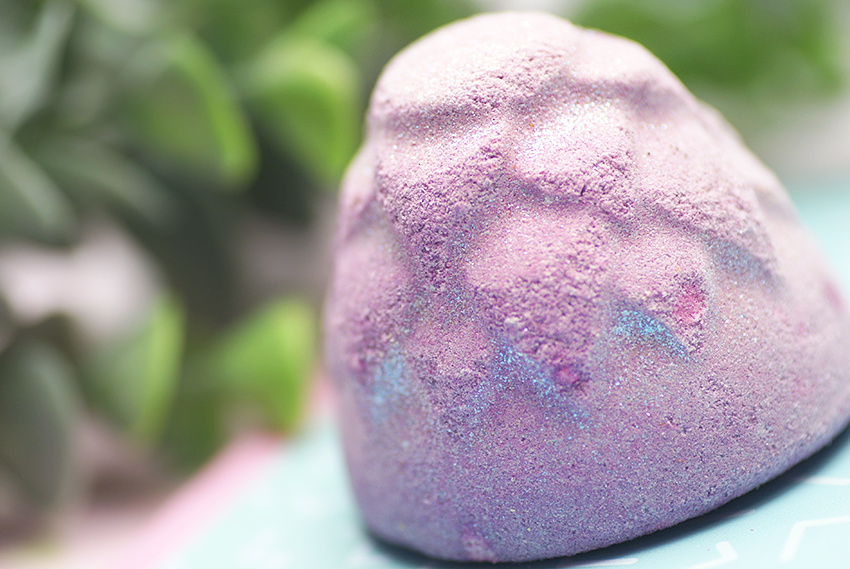 What's inside?
Ingredients: Sodium Bicarbonate, Cream of Tartar, Citric Acid, Potato Starch, Sodium Laureth Sulfate, Calcium Lactate Gluconate, Sodium Alginate, Cocamidopropyl Betaine, Ginger Oil, Jasmine Absolute, Oakmoss Absolute, Water (Aqua), Ginseng Powder, Titanium Dioxide, Calcium Sodium Borosilicate, Tin Oxide, *Benzyl Benzoate, Perfume, Colour 17200, Colour 42090
Tantric Energy contains ginger oil, which has a stimulating and warming effect on the skin; ideal for sore muscles. It's also antibacterial. Jasmine has a delicious, sensual and floral aroma. Oakmoss has an earthy and mossy note and is often used in perfumes. Ginseng powder is an antioxidant that brightens the skin by stimulating circulation and keeps it firm. There is also potato starch in the shower bombs — it's in every shower bomb. It's an absorbing powder that 'swells and expands when rehydrated, creating a dreamy fluffy product texture.'
Like I said in the intro, Tantric Energy smells divine. I didn't expect less, with jasmine being so present in it. It's a sultry, sensual and floral scent — it actually fits its name. You might have to look up what tantric means.. it's a pretty special branch of yoga. Anyway, our purple friend smells floral, but is slightly powdery and musky, making it a warm and floral scent.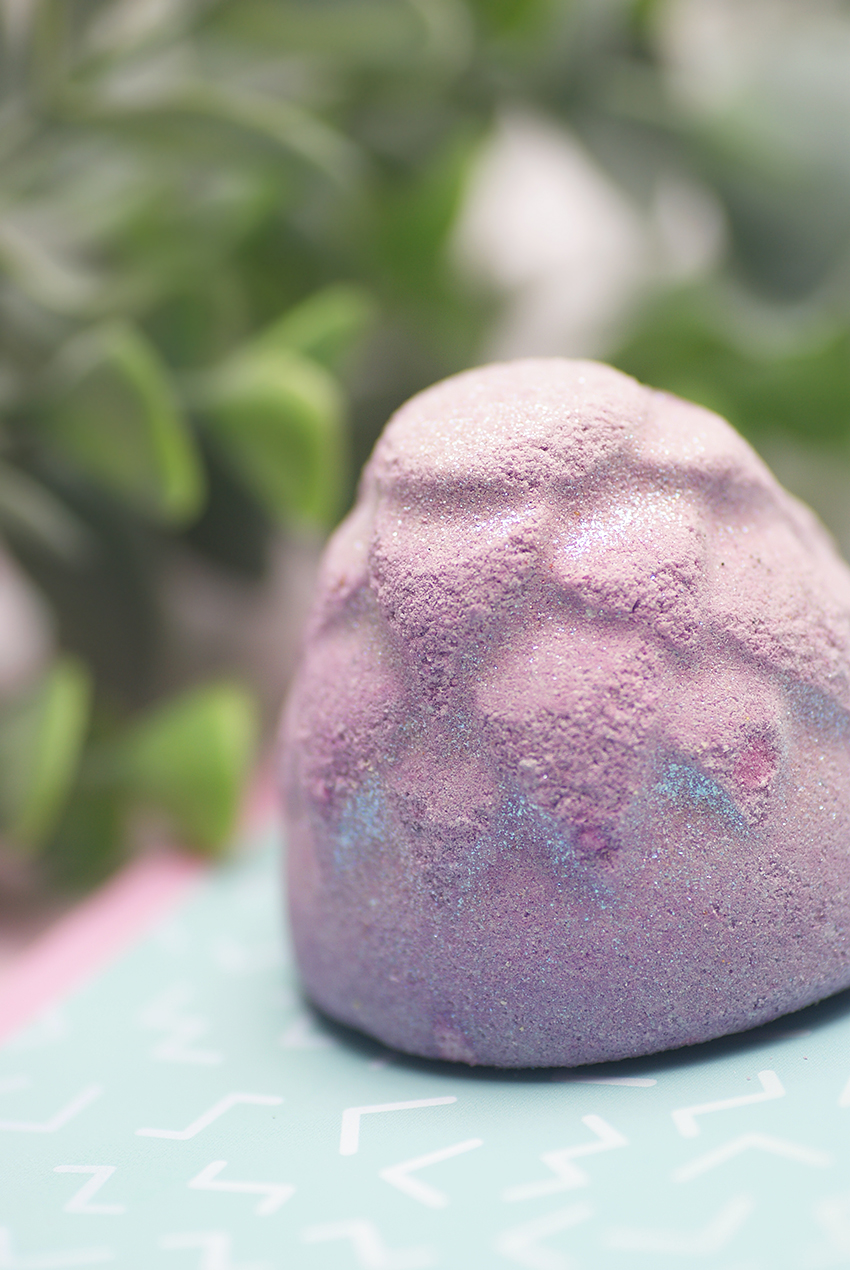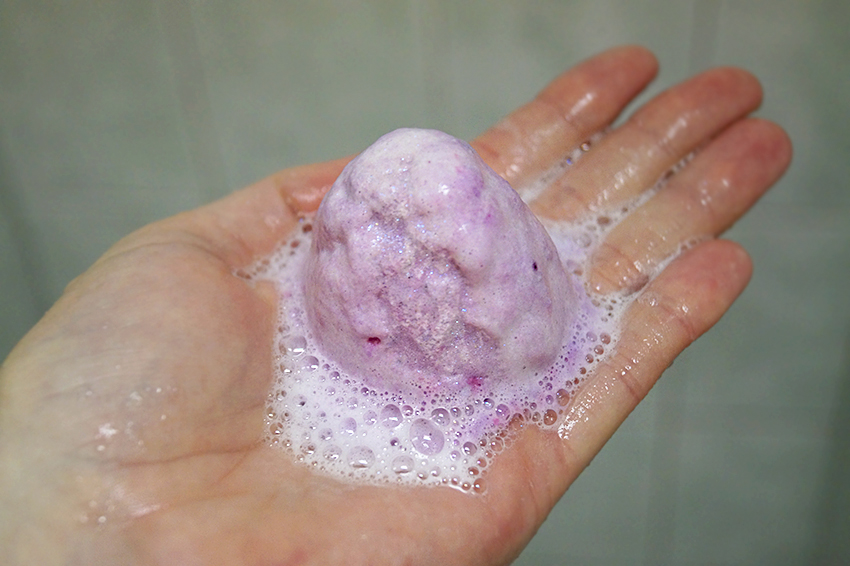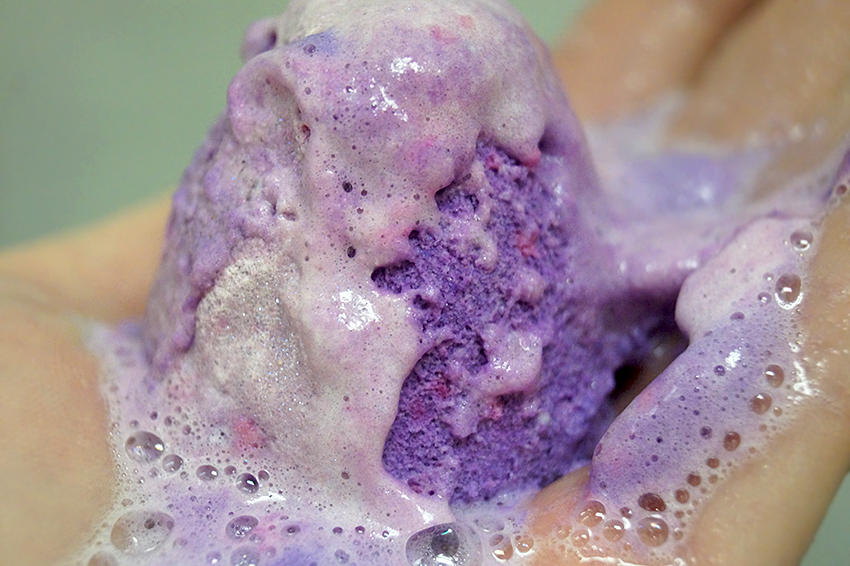 What do I think?
Tantric Energy lathers up great under the shower. The mousse spreads easily across the skin and feels silky soft. In the shower, the shower bomb tends to smell more earthy because of the oakmoss — it's less floral now. When I've scooped off the foam and hold it under the stream again, it tends to foam less vigorously. I ended up putting some water in my hand and rolling the shower bomb through the water in my hand, so it created some mousse.
Afterwards, my skin feels a lot softer, but also dry and even flaky. Because I don't think this is supposed to be right, I gave it a few more tries. Now the skin appears to feel less dry and flaky, but it's not really hydrated either. I couldn't detect the scent on my skin afterwards, which is a shame. The shower bomb is a nice experience, but only the first time, after that you have to really make an effort in making it foam. Or chop the shower bomb in multiple before using it, but that can get messy, especially with this shape. So then there's one option left: use the whole thing in once. A bit expensive, but it makes for a luxury shower session, that is for sure.

Lush Tantric Energy Shower Bomb costs £2.75 (England).