Review: Lush Beats Shower Jelly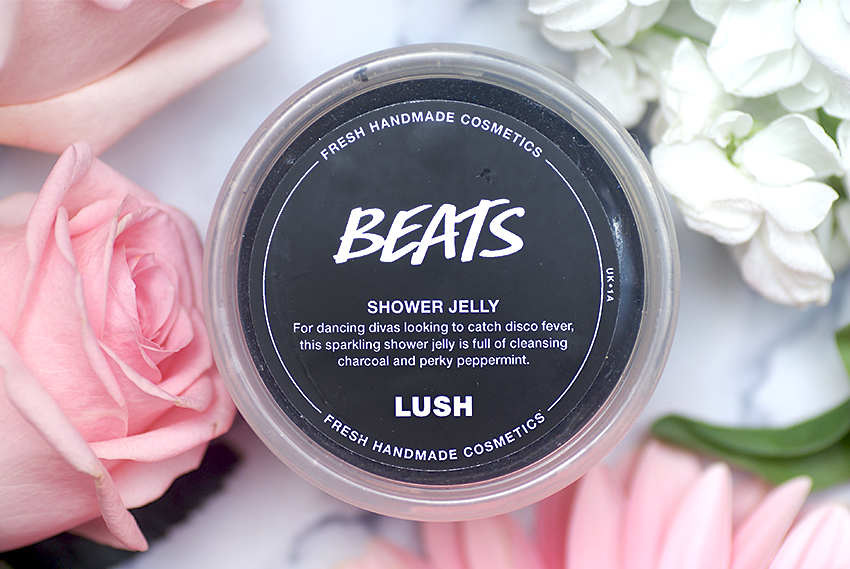 After having reviewed Bongo and Conga, there was one jelly from Liverpool left to be reviewed. No, not Rumba. Rumba shares its scent with So White, which I hate. There's also Gong, this one shares its scent with Golden Pear, but I already have the Golden Pear shower jelly, so I didn't take Gong with me home. No, it's Beats, the prettiest jelly from the Liverpool jellies range. I've used Beats for a few weeks now and in the meantime I have bought another 240 gram, so that already reveals how much I like it.
If you're curious about this product, make sure you keep on reading!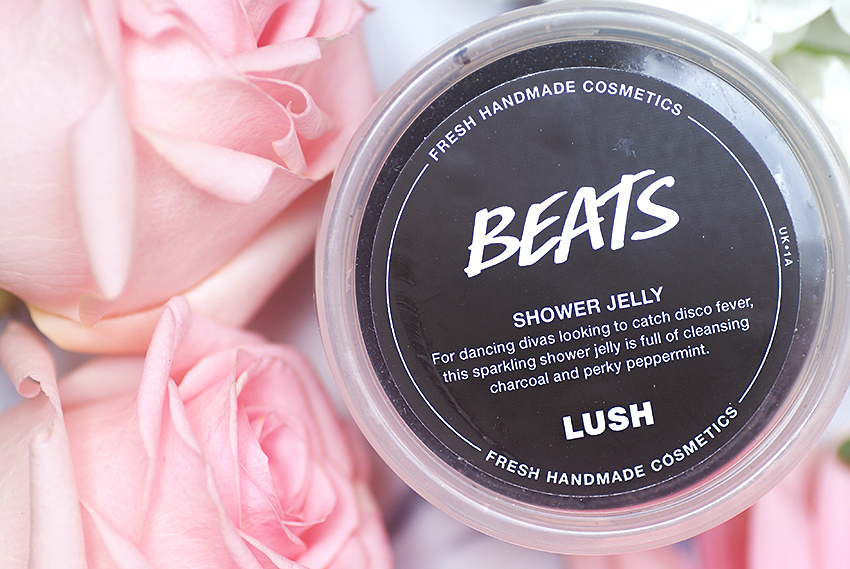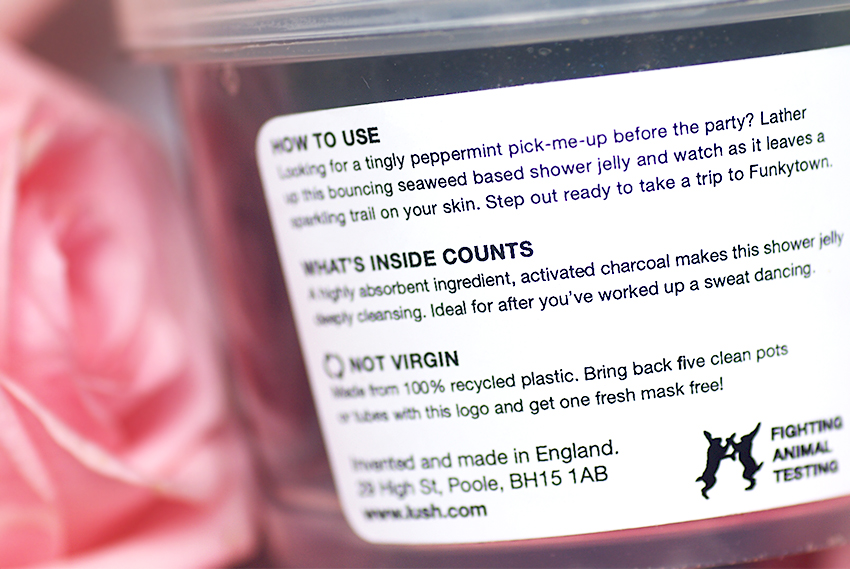 What is it?
Lush Beats Shower Jelly is a Liverpool exclusive that is now temporarily available in the Lush Labs in the webshop. It costs £4.95 for 100 grams and £9.95 for 240 grams. A shower jelly is a product that you take with you in the shower, you glide it across your skin for hydration and soft skin. It has got its wobbly structure thanks to the glycerin and carrageenan extract (seaweed) in it, these are also two very moisturizing ingredients. You can take the whole jelly with you in the shower, or cut off a chunk — there are actually are several ways on how to use a Lush jelly.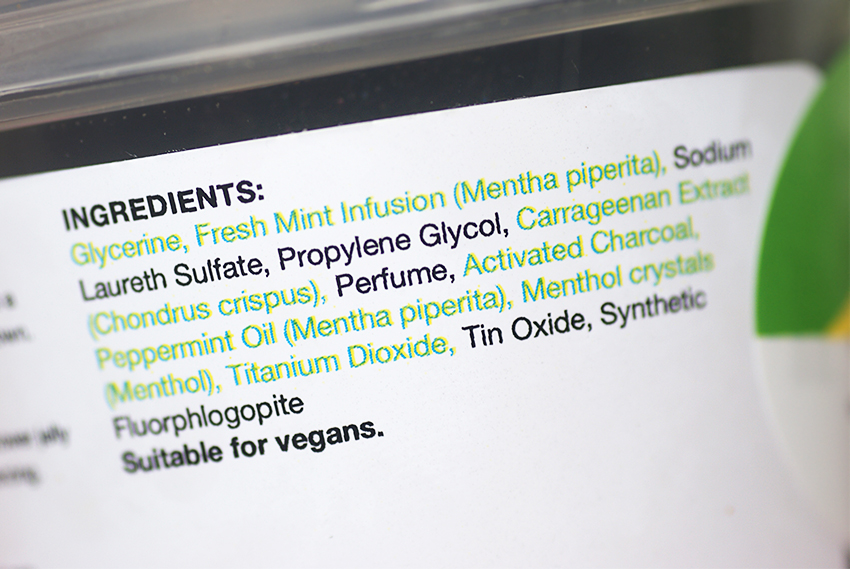 What's inside?
Ingredients: Glycerine, Fresh Mint Infusion, Sodium Laureth Sulfate, Propylene Glycol, Carrageenan Extract, Perfume, Activated Charcoal, Peppermint Oil, Menthol Crystals, Titanium Dioxide, Tin Oxide, Synthetic Fluorphlogopite
Beats is a gorgeous looking jelly. It actually reminds me a lot of the discontinued Sweetie Pie shower jelly! It's black and packed with rainbow glitters. It looks so magical — especially in the sun. I could look at it all day long, and nobody could stop me. The main ingredients are glycerine and carrageenan extract, which is simply seaweed. It also contains mint, charcoal and peppermint.
You can probably guess how it smells by looking at the ingredients.. exactly; very minty. But not "I just openend a tin of peppermint at my grandma's", but a nice, sweet minty scent. It's such an uplifting and invigorating scent, I'm hooked. Beats is by far my favorite jelly. It's great for warm days, especially when you toss it into the fridge or, even better, in the freezer. I've never had the balls to do this (eeek, cold!) but I can imagine this being an amazingly ice cold sensation.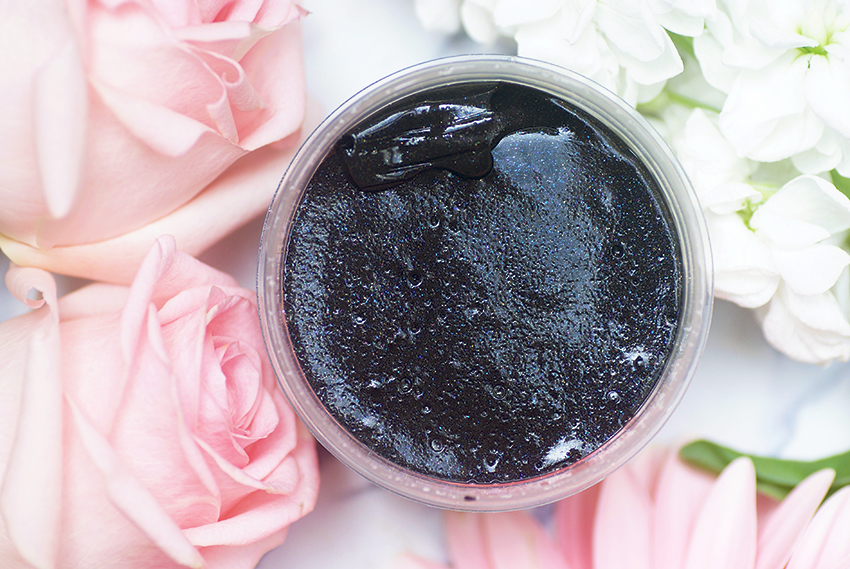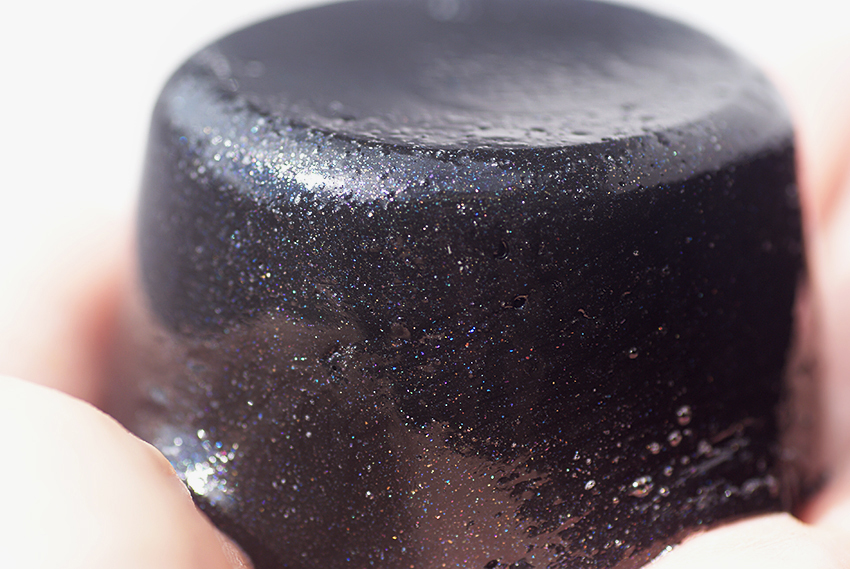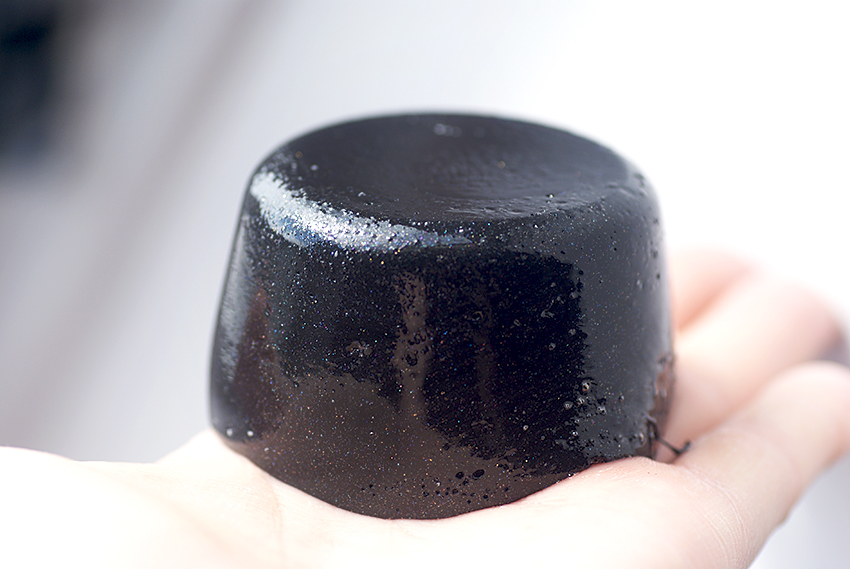 What do I think?
In the shower, Beats is even better than expected. When I rub the jelly across my skin, it starts foaming a little bit. The scent fills up the whole bathroom and give my mind a good, emotional boost. Afterwards my skin feels silky soft and it's looks healthy and glowy — I've experienced the same with Conga jelly, which also somehow made my skin look radiant. The minty scent lingers on my skin for awhile, but unfortunately, the glitters are nowhere to be found. I love glitters! I guess it's good news for people who don't like glitters, though. Apparently, those people exist.
Beats is ah-ma-zing. I'm so happy I bought a big pot. The scent has got me hooked, the jelly itself looks gorgeous and it makes my skin feel great. Seaweed is such a delicate ingredient for the skin, it's one the reasons why I love the jellies. Nothing makes my skin as soft as these wobbly babies.

Lush Beats Shower Jelly costs £9.95 (240 grams) and is available in Lush Liverpool.