Review: Lush Luck Shower Bomb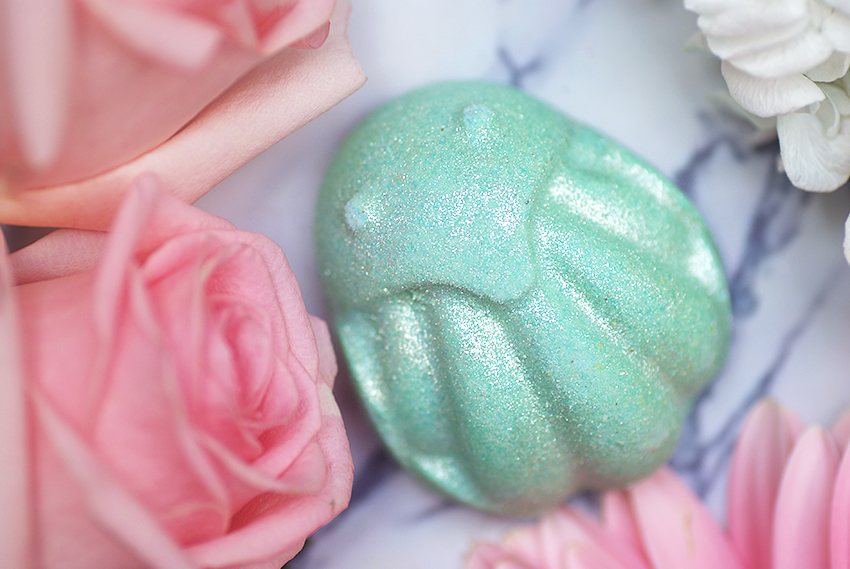 A shower bomb that looks like a cute bug? I had to have it! (Well, even it doesn't like a cute bug, I'd still buy it, but whatever) I was very curious about the new shower bombs, because so far, I really enjoyed using them. They're great products, and they don't need packaging. I took a few home with me when I was in Liverpool, and today I'll put this green cutie to the test.
If you're curious about this product, make sure you keep on reading!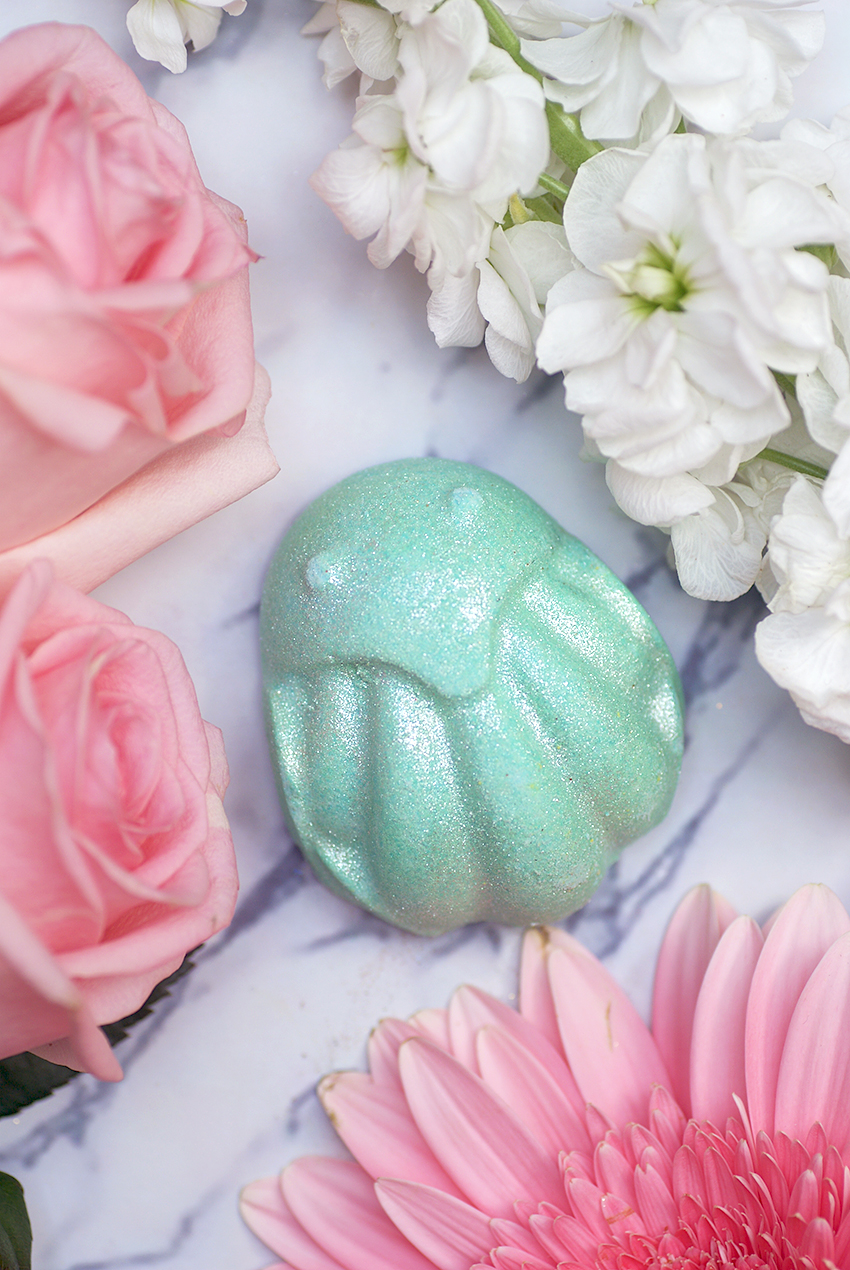 What is it?
Lush Luck Shower Bomb costs £2.75 and can only be purchased in Liverpool. A shower bomb is a bit like a small bath bomb that you take with you in the shower. Run the water and hold it under the water's flow. When in contact with water, it will start foaming and expanding, creating a frothy mousse. Scoop off the foam and sweep all over your body. When you're done using the shower bomb and there's still product left, put it in a dry spot and leave it to dry. You can also choose to cut it in half before using a shower bomb. Most shower bombs can easily be used more than once, depending on how generously you use it. This product is naked and therefore does not have any packaging.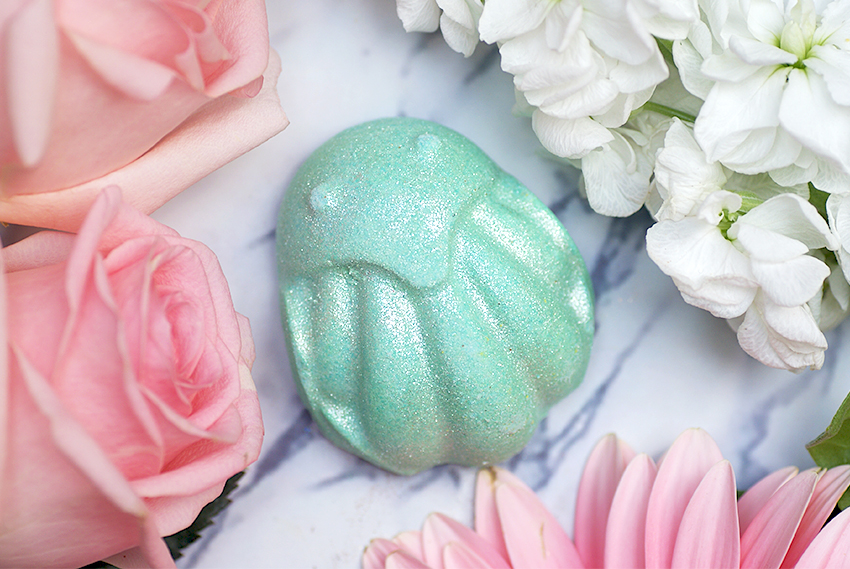 What's inside?
Ingrediënten: Sodium Bicarbonate, Cream Of Tartar, Citric Acid, Potato Starch, Sodium Laureth Sulfate, Calcium Lactate Gluconate, Sodium Alginate, Cocamidopropyl Betaine, Perfume, Ho Wood Oil, Patchouli Oil, Petitgrain Oil, Ylang Ylang Oil, Irish Moss Powder, Cornstarch, Water, Gardenia Extract, Titanium Dioxide, Synthetic Fluorphlogopite, Maltodextrin, Limonene, Linalool, Alpha-Isomethyl Ionone, Coumarin, Hydroxcitronellal, Colour 42090, Colour 19140.
Luck has a floral and woody scent. It would share its scent with B Never Too Busy To Be Beautiful, but in my Dutch review that I wrote about the shower gel, I described the scent as honey-sweet. I don't think Luck smells like honey, it's rather very floral, with woody and spicy layers. You can pick up the ylang ylang very easily, but also an underlaying note of the patchouli and the petitgrain.
What do I think?
The first time using Luck, it starts to foam madly when the water hits the shower bomb. The thick, frothy and rich foam feels amazing on the skin, and the floral scent is very well present. However, the second time using Luck, I stumbled upon the same issue that I had with Validation — it doesn't foam anymore. I always leave my shower bomb to dry after using it, but when I wanted to use it a second time, it didn't get foamy at all. No matter how much water I drop on its head, nothing happens, apart from small pieces breaking off and getting washed away. I ended up using it as a body scrub. It's just as coarse as a sugar scrub, which makes for a very smooth and soft skin, but it's definitely a bit of a bummer.
After using the shower bomb, my skin feels incredibly soft. The floral scent lingered on my skin for awhile and my skin remained soft for the entire day. It's a shame that they don't work as good as the first time, but I'm guessing that's why it should be used all in once. That's a shame though, because one shower bomb produces enough foam for multiple bodies. I find that a solution for this is to cut the shower bomb in half, before using it. I personally don't mind using the shower bomb the second as a scrub, but that kinda defeats the purpose of the shower bomb.

Lush Luck Shower Bomb costs £2.75 and is available in Lush Liverpool.

Update: This product will be sold online in the Lush Labs starting June 25!