Review: Lush Cup O' Coffee Face And Body Mask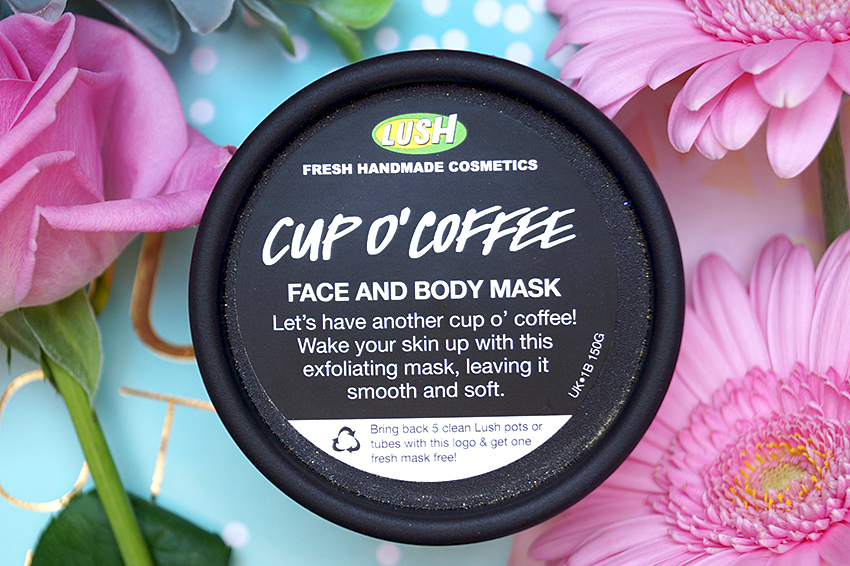 If there's one thing that's essential for me in the morning, it's coffee. Either a cup of black coffee, or a delicious latte macchiato — anything with caffeine, to get me up and running. As a big fan of the Lush cleansers, it's not surprising that I love Cup O' Coffee. I've been using this product for years now, and it has become one of my favorite products — so it's time to review this product.
If you're curious about this product, make sure you keep on reading!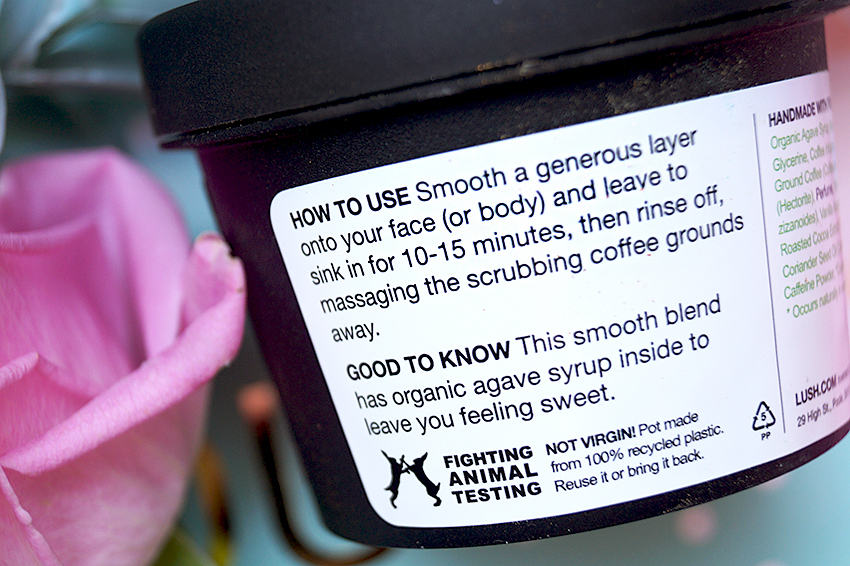 What is it?
Lush Cup O' Coffee Face And Body Mask costs £9.00 / $12.95 / €11.50 (150g) and is available in 150g or 325g. I have been using this product for years, but as a cleanser/scrub. Officially it's a mask, but I found that the product works amazing as a cleanser/scrub too. And to be honest, I never really have the patience for masks. I just use it in the shower, as a refreshing, stimulating and awakening boost for my drowsy face and morning grumpiness. Either way, it's suitable for both face and body, and you can use it as either a cleanser, scrub or mask. Your choice!
Cup O' Coffee should be applied to be skin, leave it sit for 10 to 15 minutes, then rinse off. If you have a very sensitive skin, be careful with this product, because the ground coffee can be pretty rough on the skin. Just gently smooth this product over the face!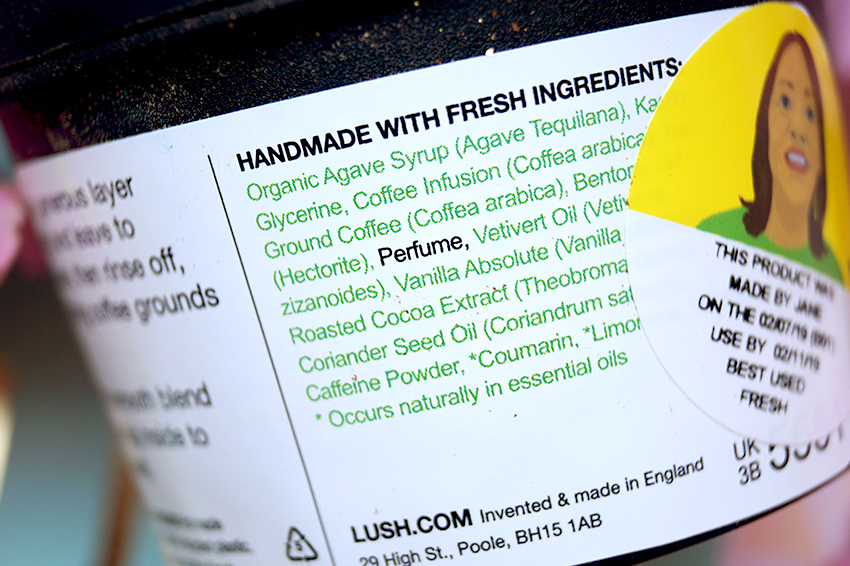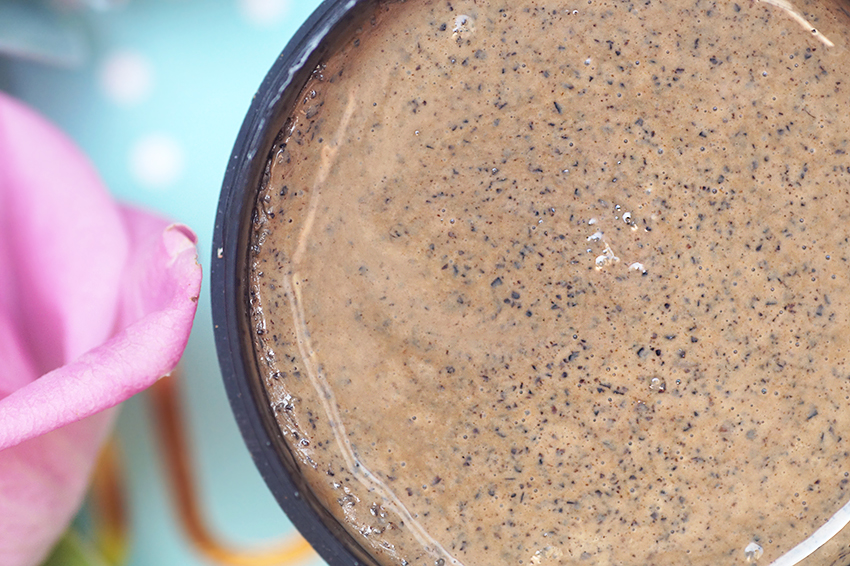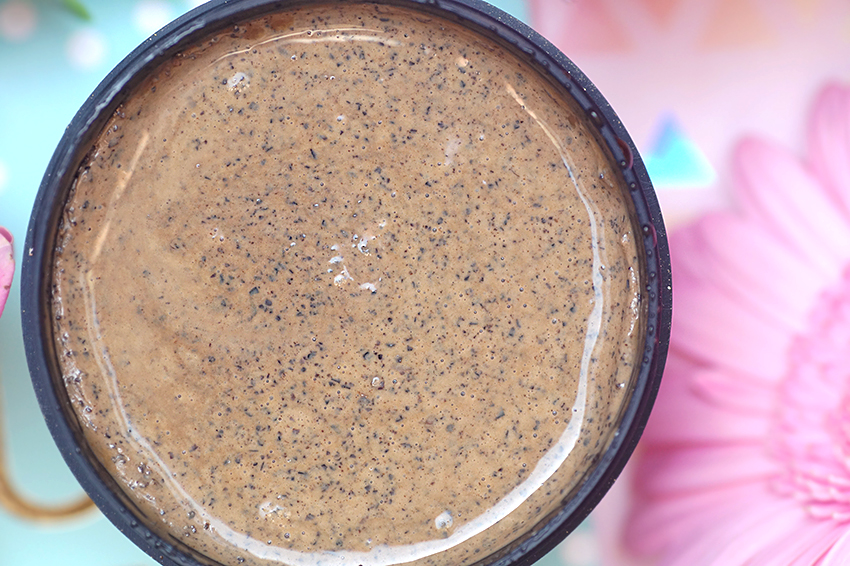 What's inside?
Ingredients: Organic Agave Syrup, Kaolin, Glycerine, Coffee Infusion, Talc, Ground Coffee, Bentone gel, Perfume, Vetivert Oil, Vanilla Absolute, Roasted Cocoa Extract, Coriander Oil, Caffeine Powder, *Coumarin, *Limonene, *Linalool
Natural Ingredients
Cup O' Coffee has organic agave syrup as main ingredient, the vegan alternative for honey. It's soothing, helps retain moisture and it's antimicrobial. Kaolin is a popular ingredient in face products, because of its ability to cleanse the skin by absorbing excess oil, but it's also great to mix with water, to get a paste-like substance. Glycerin is a humectant and a carrier that locks in moisture and effective ingredients (like essential oils) into the skin. Coffee infusion is made by popping coffee beans into cold water. After filtering, you're left with 'coffee infusion' — stimulating and awakening. Next up is talc, which absorbs moisture and softens the skin. Ground coffee is added not only for the stimulating and characteristic smell, but also because it's great to exfoliate the skin with! Bentone gel is a clay, praised for its ability to absorb excess sebum and create a matte finish. Roasted cocoa extract gives the product its amazing scent — coffee with a hint of sweet chocolate. Caffeine powder is great to boost blood circulation, for that healthy look. Last but not least, vetivert oil, vanilla absolute and coriander oil, mainly for their scents.
Scent
The scent is one of the two things that I absolutely love about this product. Upon first sniff, you'll smell straight up coffee — imagine a very early, beautiful morning, and then imagine a cup of fresh being brewed, the scent lingering in the kitchen. It's a perfect coffee scent, invigorating and stimulating. Add a hint of sweet agave syrup and a warm note of cocoa to it, and you have Cup O' Coffee. Seriously, how does Lush manage to create such perfect scents? I can just smell this all day long. Imagine this scent in the morning, what a perfect wakeup call this is. Also, I believe Copperhead shampoo bar smells the same, or at least very similar.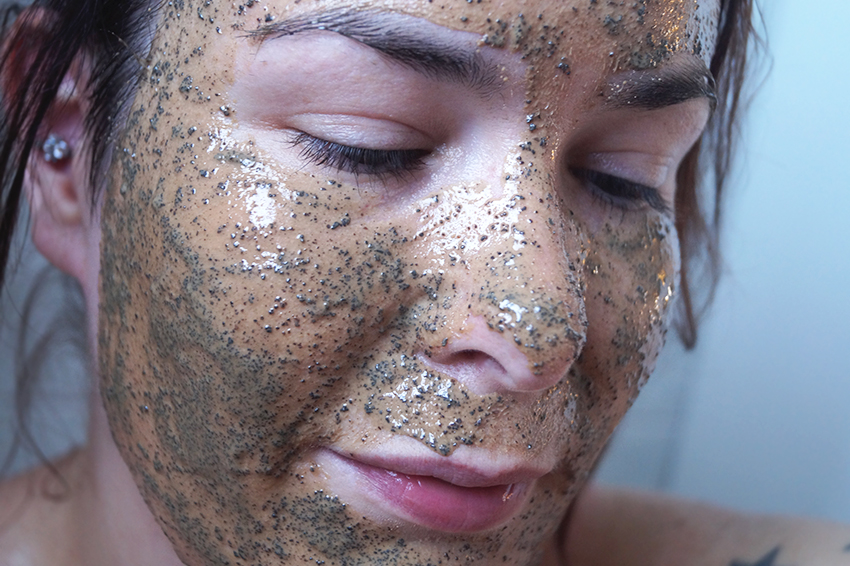 What do I think?
The texture of the product is exactly right — liquid, but not too liquid. The scrub is not too coarse, but scrubby enough to leave my skin softer than a newborn's ass. The scent awakens my senses and has such a positive impression on me! It's easy to smooth out some of the product over the skin, gently scrubbing the skin with the ground coffee. After applying I rinse it off, and once I'm out of the shower, I can feel how incredibly soft my skin is now. But like, REALLY soft. Like "I can't stop stroking my own face" soft, you know? My skin literally feels like silk. It's smooth, soft, and even looks radiant and has a healthy glow. My skin feels amazing for DAYS and I feel reborn.
This product is such a wonderful addition to my skin routine. I don't use it daily, nor do I recommend that you do, but it's become indisposable for me. I'm in love with this product and I'll seriously riot if Lush decides to discontinue this product. Till then, you can find me in the shower smelling like a freshly brewed cup of coffee.
If you have a positive (or negative) experience with this product, feel free to share them in the comments!

Lush Cup O' Coffee Face And Body Mask costs £9.00 (England) / $12.95 (USA) / €11,50 (The Netherlands)

3 Responses to Review: Lush Cup O' Coffee Face And Body Mask