Review: Lush Winter Garden Bath Bomb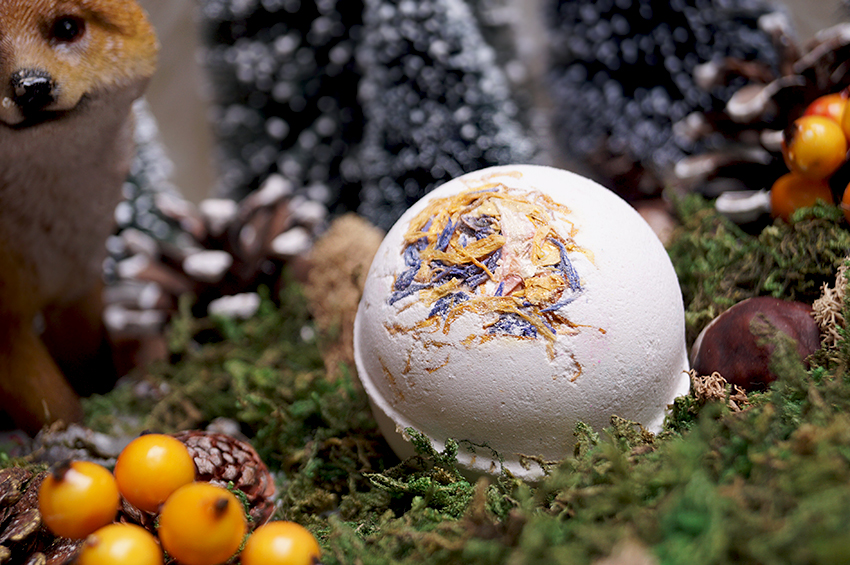 I just reviewed the body spray, but today it's the bath bomb's turn. This gorgeous bath bomb is somewhat smaller than the others, but don't let that keep you from buying it! Knowing Lush, this bath bomb packs a punch. It's actually one of the few Christmas bath bombs with a floral scent! If you're curious about this brand new bath bomb, then keep on reading.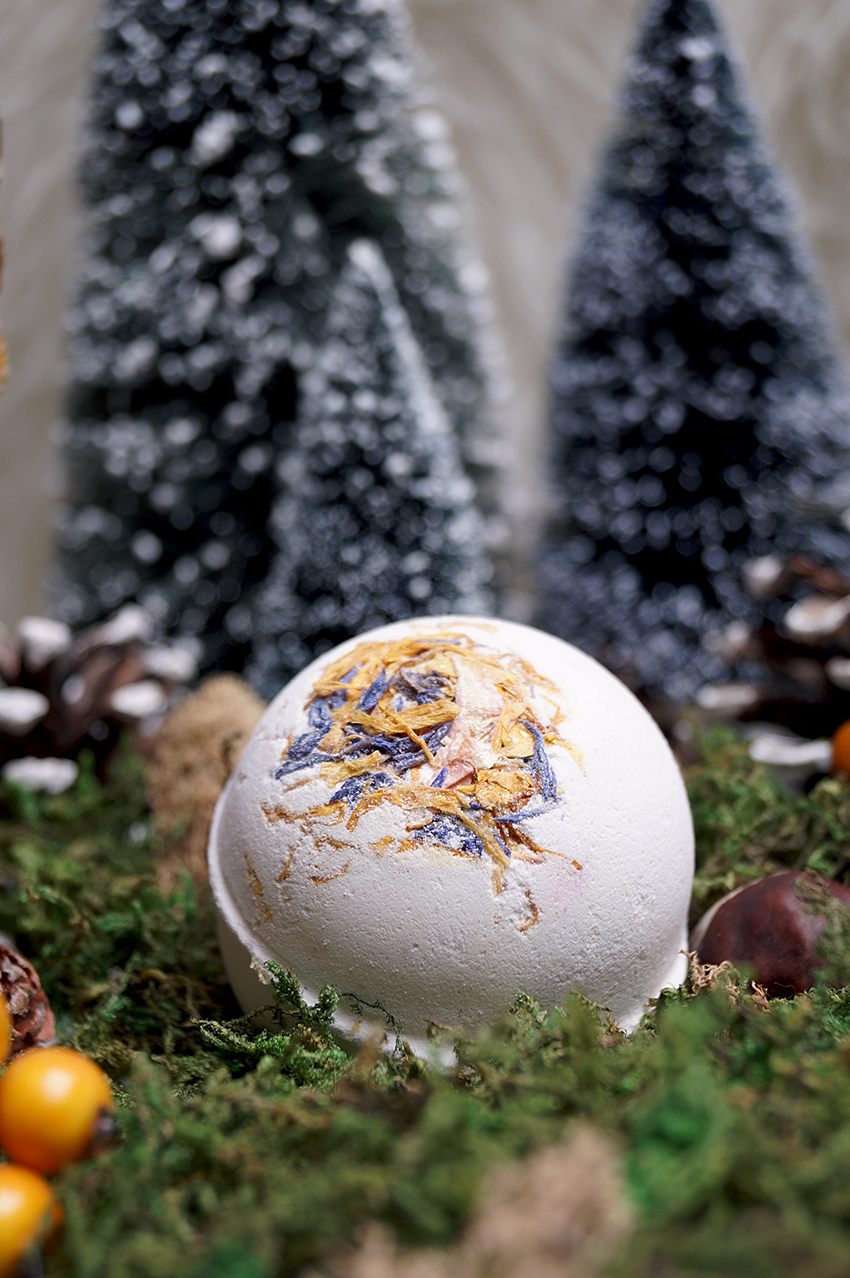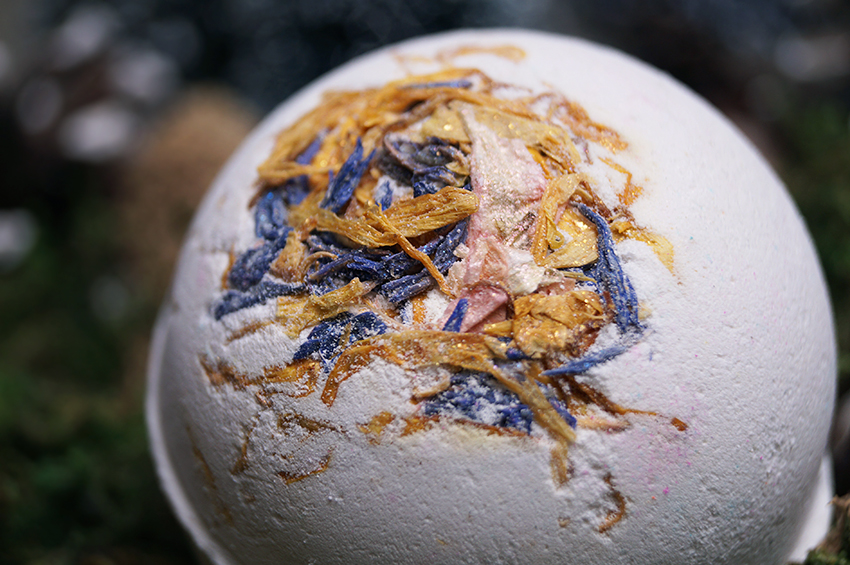 What is it?
Ingredients: Sodium Bicarbonate, Citric Acid, Rice Starch, Perfume, Titanium Dioxide, Ylang Ylang Oil, Benzoin Resinoid, Bergamot Oil, Marigold Petals, Blue Cornflowers, Pink Delphinium Petals, Fair Trade Organic Cocoa Butter, Water (Aqua), Dipropylene Glycol, PEG-7 Glyceryl Cocoate, Synthetic Fluorphlogopite, Tin Oxide, Calcium Sodium Borosilicate, Silica, Alpha-Isomethyl Ionone, Amyl Cinnamal, Benzyl Alcohol, *Benzyl Benzoate, Benzyl Salicylate, *Farnesol, Geraniol, Hydroxycitronellal, *Limonene, *Linalool, Colour 77491
Lush Winter Garden Bath Bomb costs £3.95 / $5.95 / €5,50 and is part of the Christmas range. This stunning, smaller bath bomb is completely white and decorated with flower petals. It's such a pretty bath bomb to see! If you have read my review on the body spray, you probably read that I found the scent to be way too much ylang ylang. Fortunately, the bath bomb is less prominent ylang ylang and more warm and creamy. The benzoin resinoid, which is a warm vanilla-like aroma, is much more present and lessens down the floral aspect. This makes the scent amazing — very lovely. The bath bomb contains a portion of cocoa butter, for a soft and hydrated skin.
Play the video in 2160p quality and on full screen for the best experience! The video has been sped up.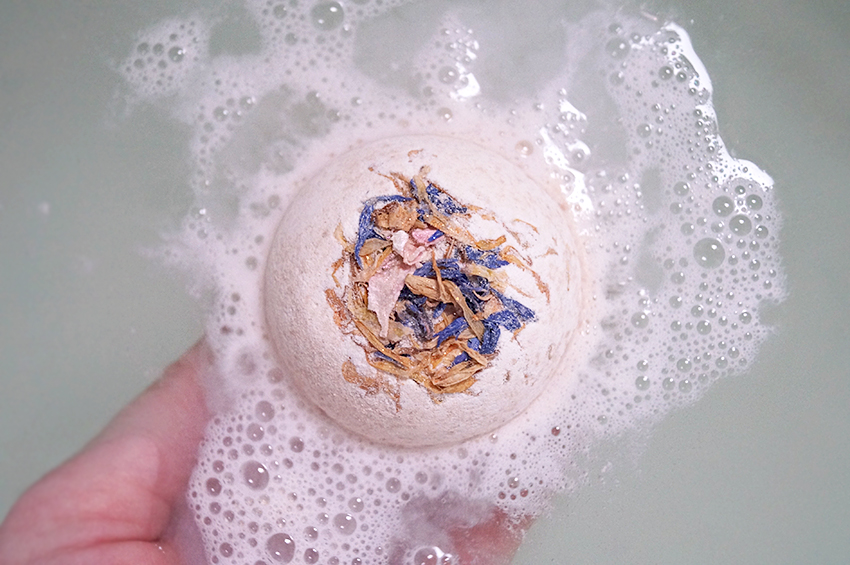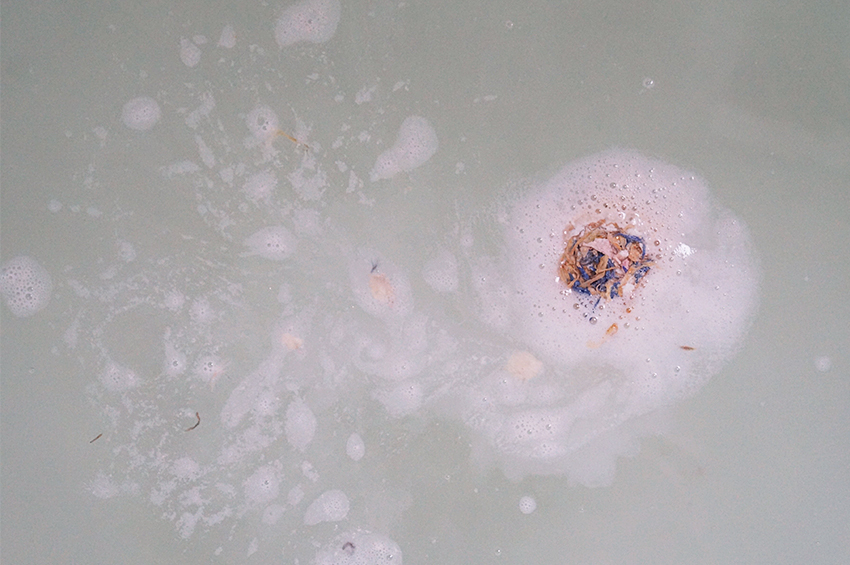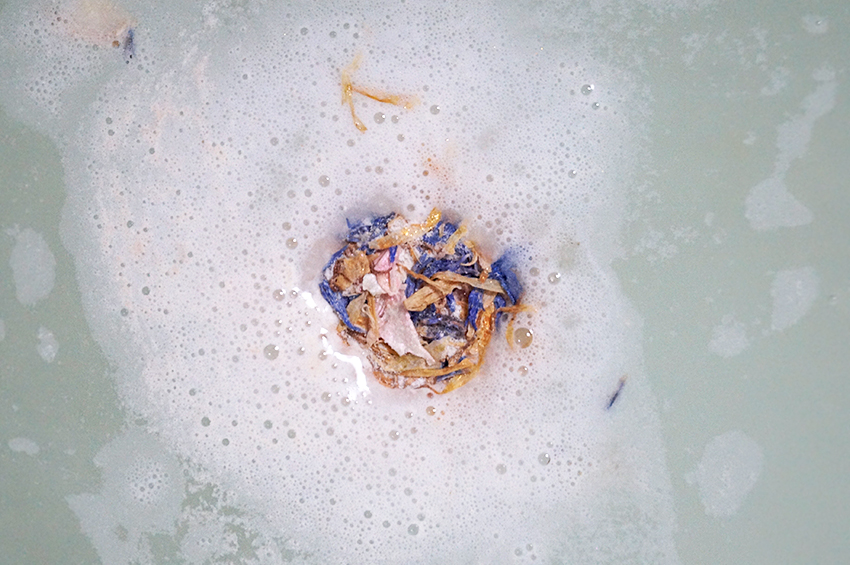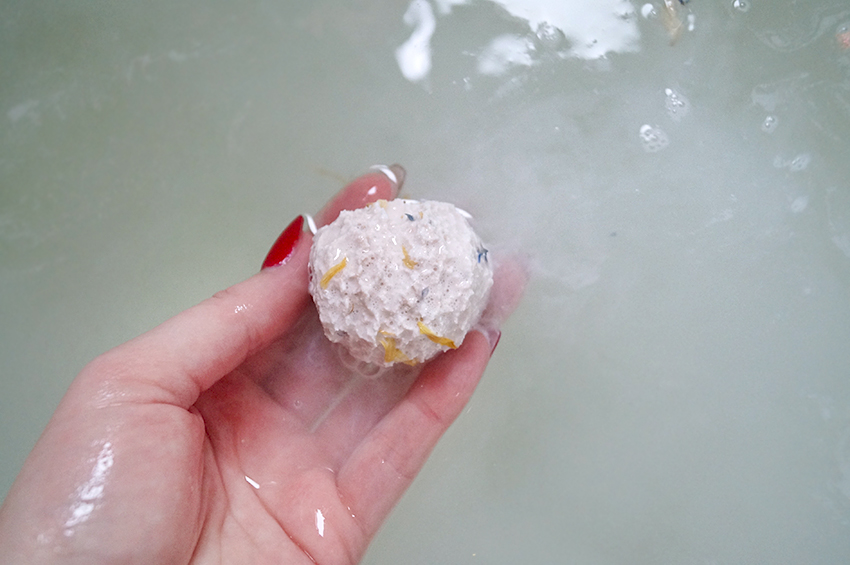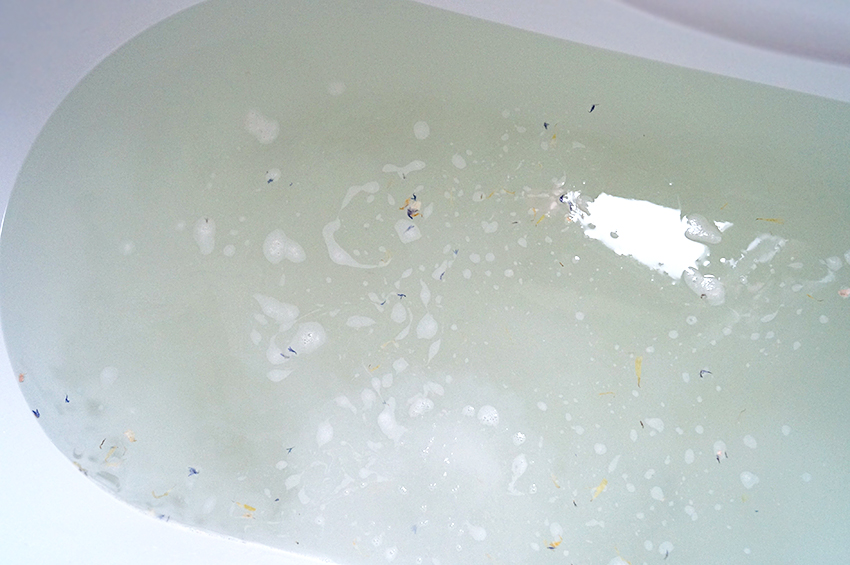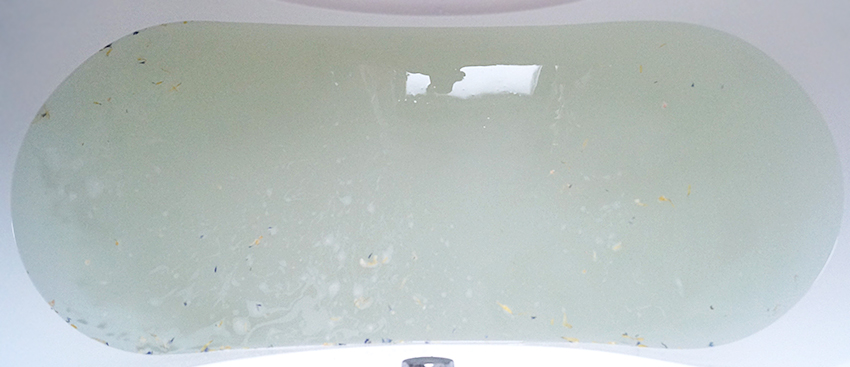 What do I think?
Winter Garden is a fairly quick fizzer, not really coloring the water, but making it milky. The petals spread out on the surface and the floral notes fill the bathroom. I thought it would be a boring bath bomb, because it's all white, but I actually really like this — milky water and petals on the surface. It reminds me of the amazing Lavender Giant Bombshell! The water felt soft and my skin felt more hydrated afterwards — the cocoa butter did a good job.
This delicate, luxurious bath bomb has an amazing price for the experience that you get. I am positively surprised by this bath bomb, it's great for a soothing, calming bath. If you don't feel like bathing in a puddle of 40 different colors, this is the one for you. The creamy, soft floral scent isn't overpowering and really adds to the experience. I would definitely buy this one again!

Lush Winter Garden Bath Bomb costs £3.95 (England) / $5.95 (USA) / €5,50 The Netherlands)

One Response to Review: Lush Winter Garden Bath Bomb