Review: Lush Black Rose Bath Bomb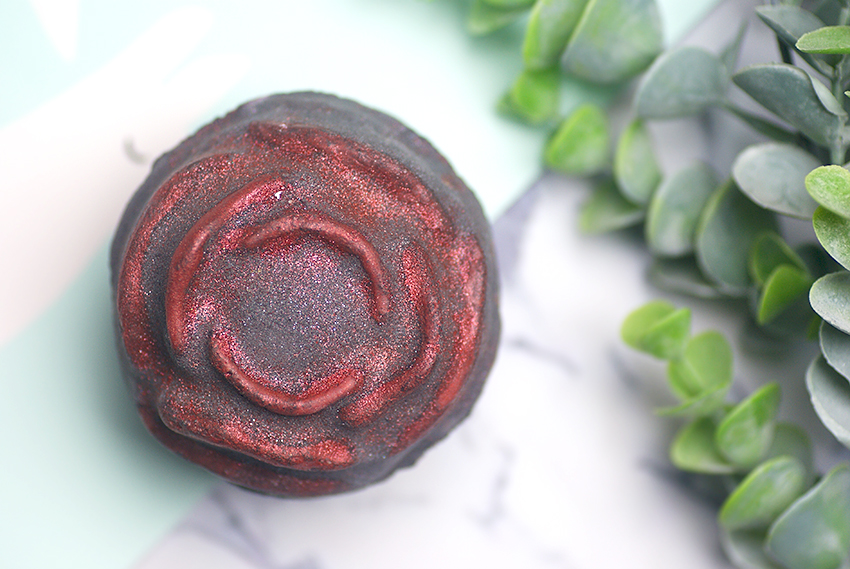 Lush brought out a bath bomb with one of my favorite fragrance families, Rose Jam. It's called Black Rose and it's a Harajuku exclusive. I wasn't planning on buying this one, because I found the price to be a bit expensive. For that amount of money I want a bath bomb that is REALLY special, and Black Rose didn't look that special to me. But of course, as always, I ended up buying it anyway because I just couldn't resist the idea of a bath bomb smelling like Rose Jam.
How I wished that I've never bought it. Not only did this bath bomb leave quite an impression, I too left an impression, uh, I mean imprint. Yeah, I know it sounds vague. Just keep on reading.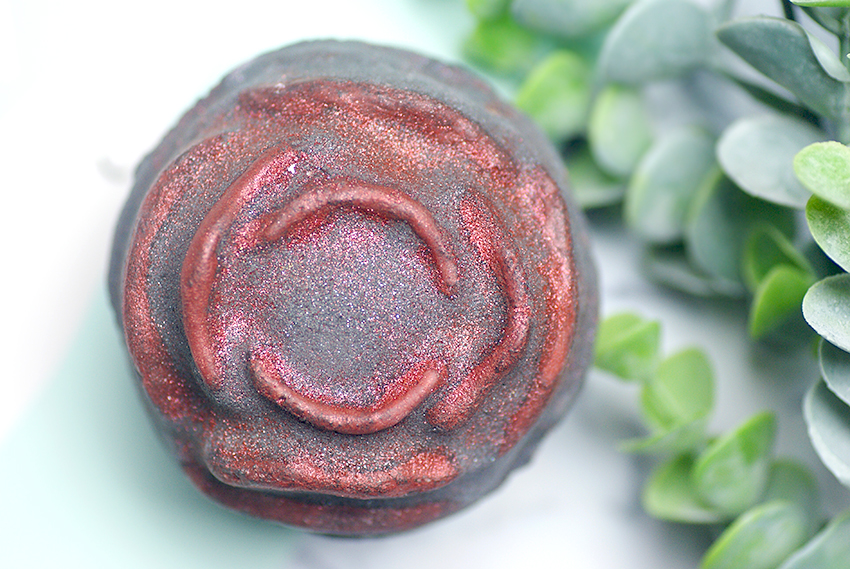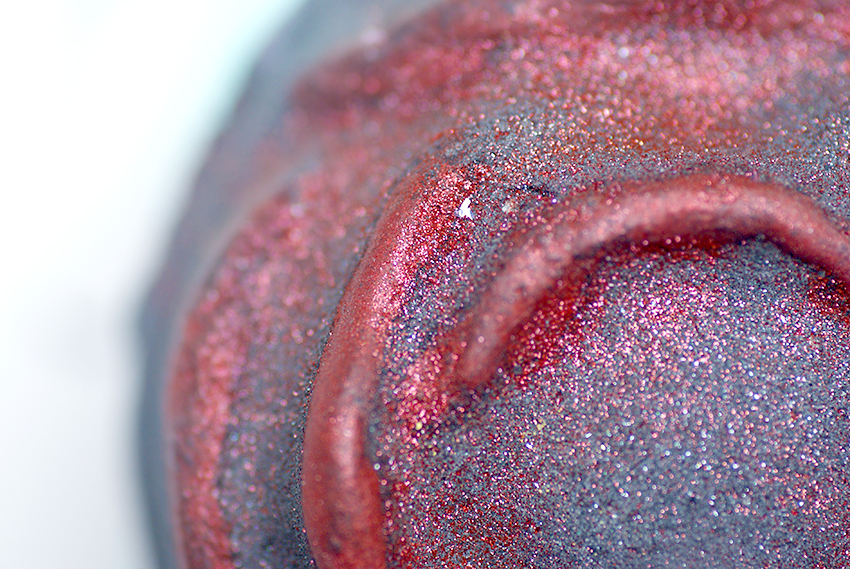 What is it?
Ingredients: Sodium Bicarbonate, Citric Acid, Cream of Tartar, Sodium Coco Sulfate, Rose Absolute, Rose Oil, Geranium Oil, Sicilian Lemon Oil, Fair Trade Organic Cocoa Butter, Water (Aqua), Titanium Dioxide, Propylene Glycol, Cocamidopropyl Betaine, Laureth 4, Synthetic Fluorphlogopite, Tin Oxide, Calcium Sodium Borosilicate, Dipropylene Glycol, Coumarin, Citronellol, Geraniol, *Limonene, Perfume, Colour 77491, Colour 77266, Colour 17200, Colour 42090, Colour 14700
Lush Black Rose Bath Bomb costs £6.95 / $8.95 and is part of the temporary Harajuku range, consisting of 54 new, exclusive bath bombs.
Black Rose is indeed very black. I'm not too keen on those bath bombs. There are two options: either you get a bath full of dirty gray water, or you get a bath with pitch black water AND a bunch of color dyes along with it. Both options are not desirable. But still I ordered it. Its beautiful appearance convinced me — those gorgeous red, glittering edges on top are so stunning. I just had to give Black Rose a chance.
Black Rose shares its scent with the popular Rose Jam fragrance family. Black Rose consists of rose absolute, rose oil, geranium oil, Sicilian lemon oil and cocoa butter. A warm rose scent, sweet and a bit floral, with a fresh note to it thanks to the lemon oil. Truly a divine scent. It's no wonder I have so many products sharing this scent.
Play the videos in 1080p quality and on full screen for the best experience! The video has been speeded up.

CAUTION!! There's some flashes of light in the video, because I was photographing at the same time and I used flash.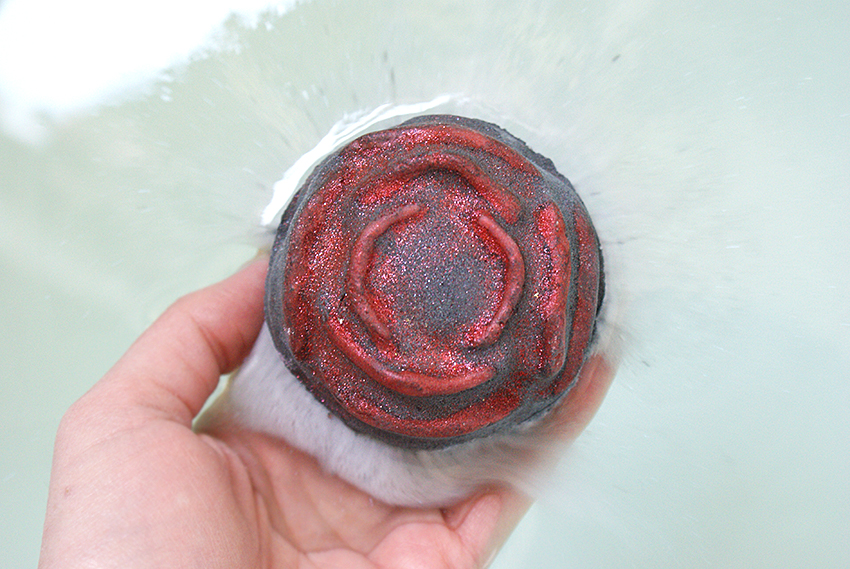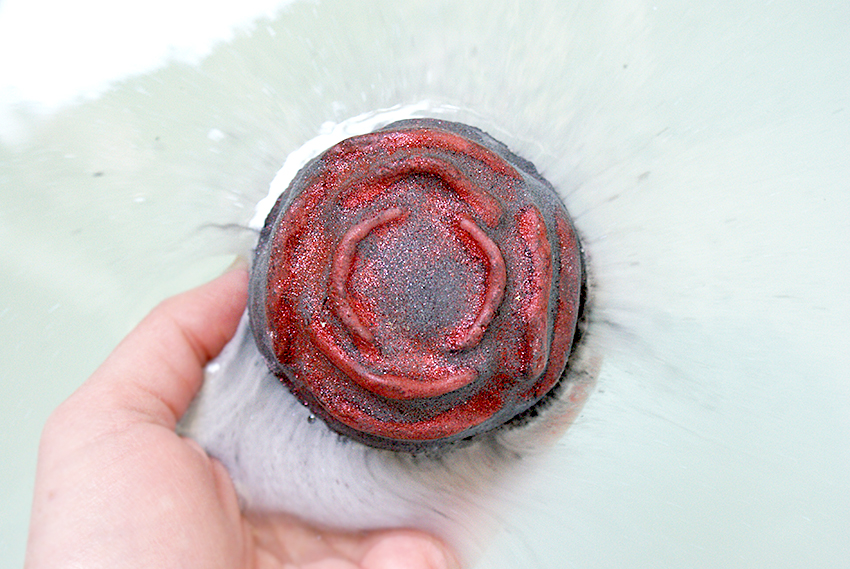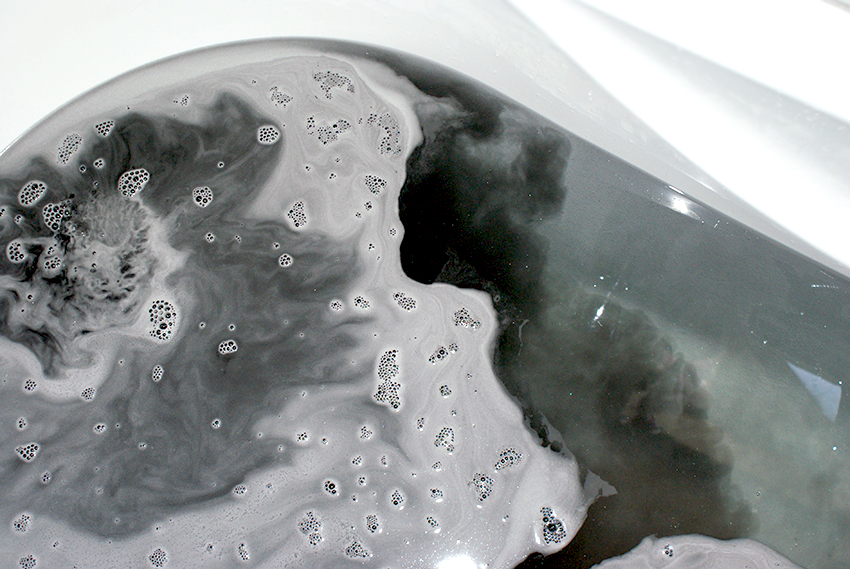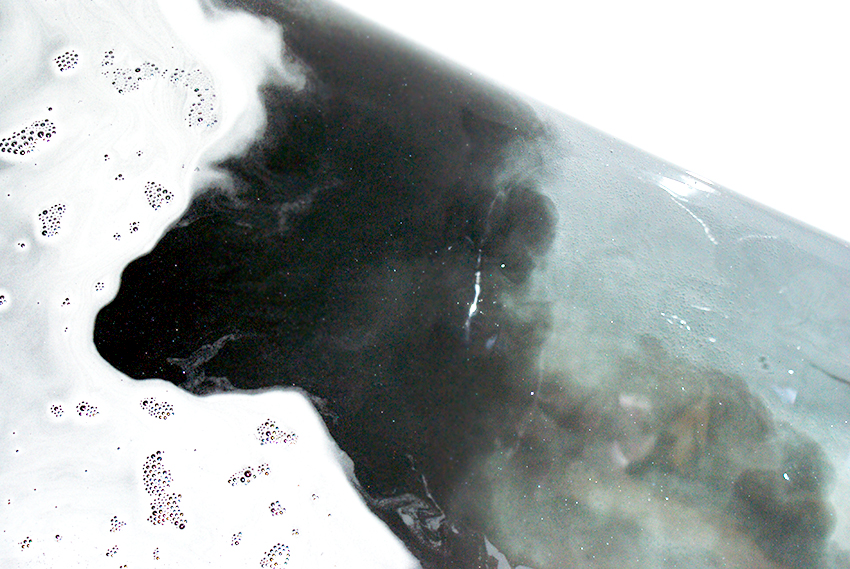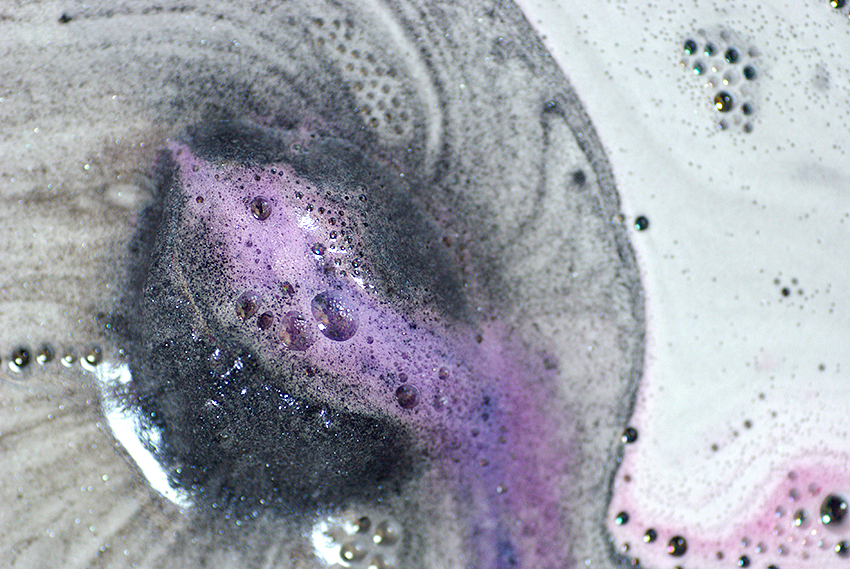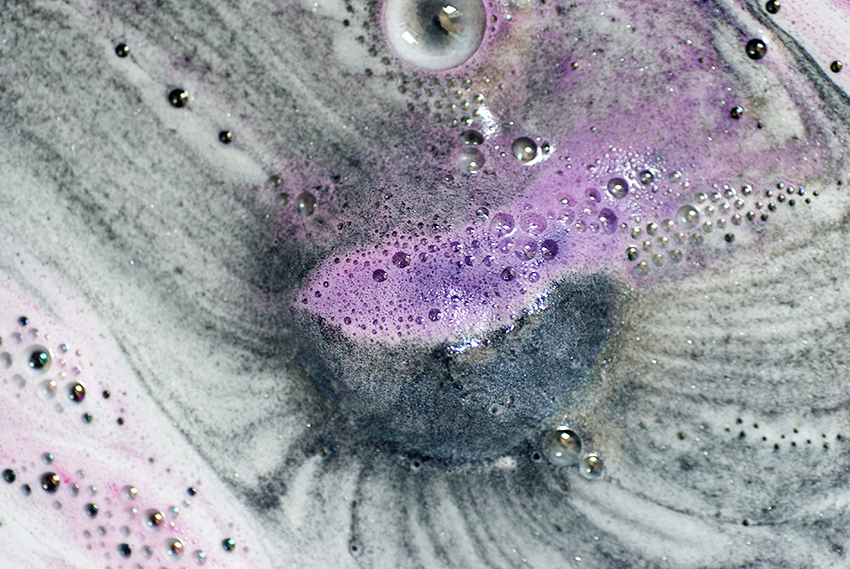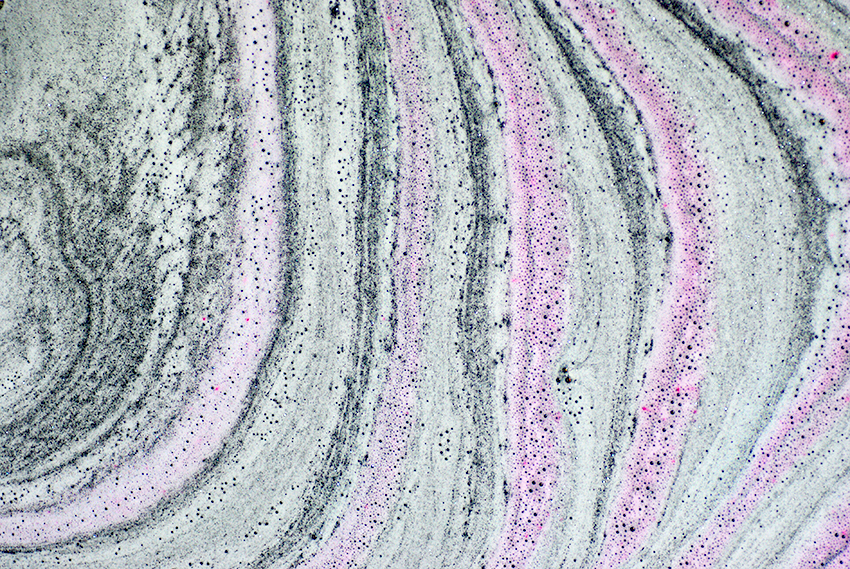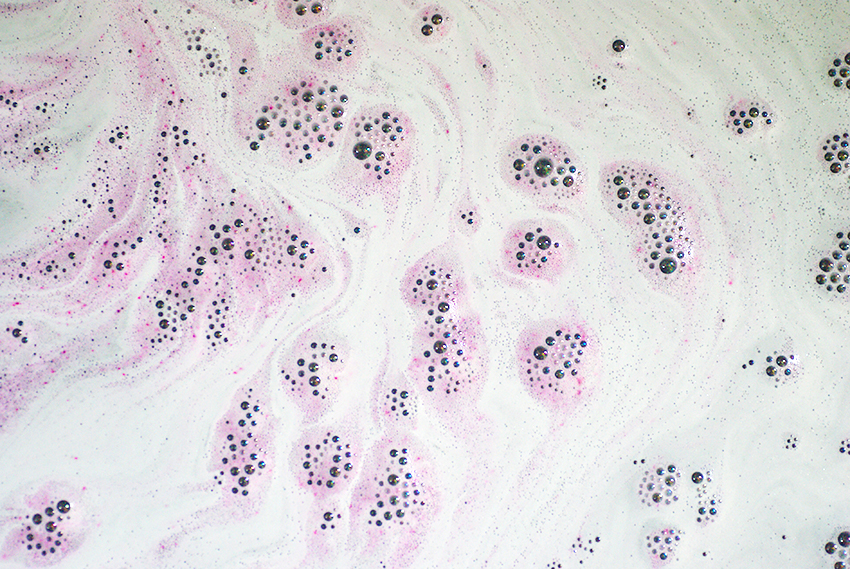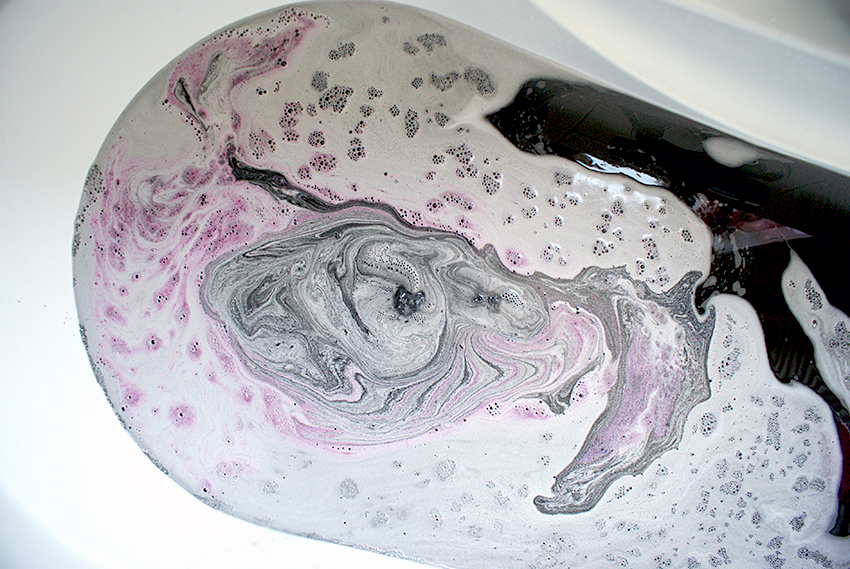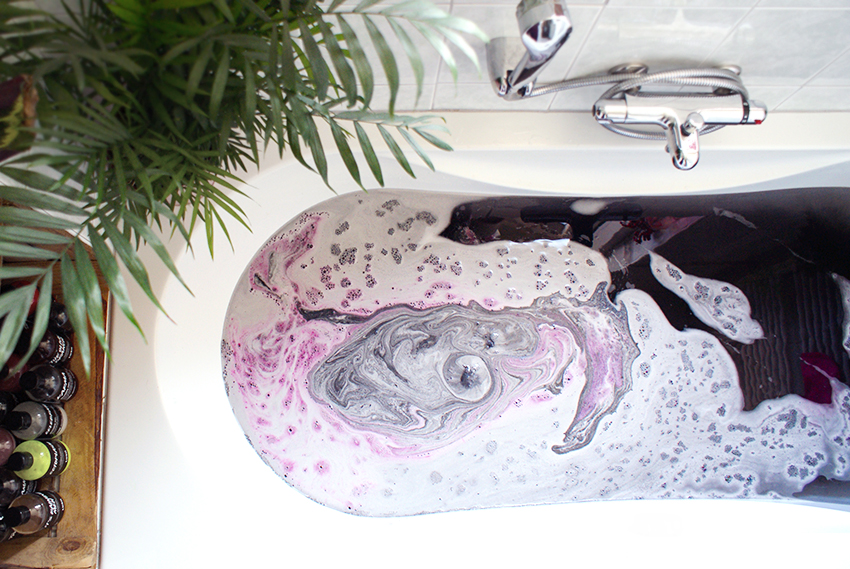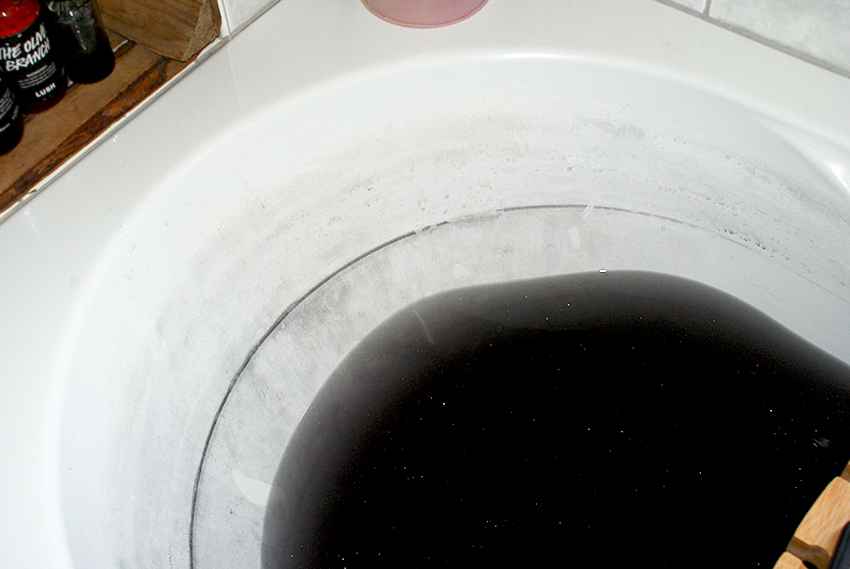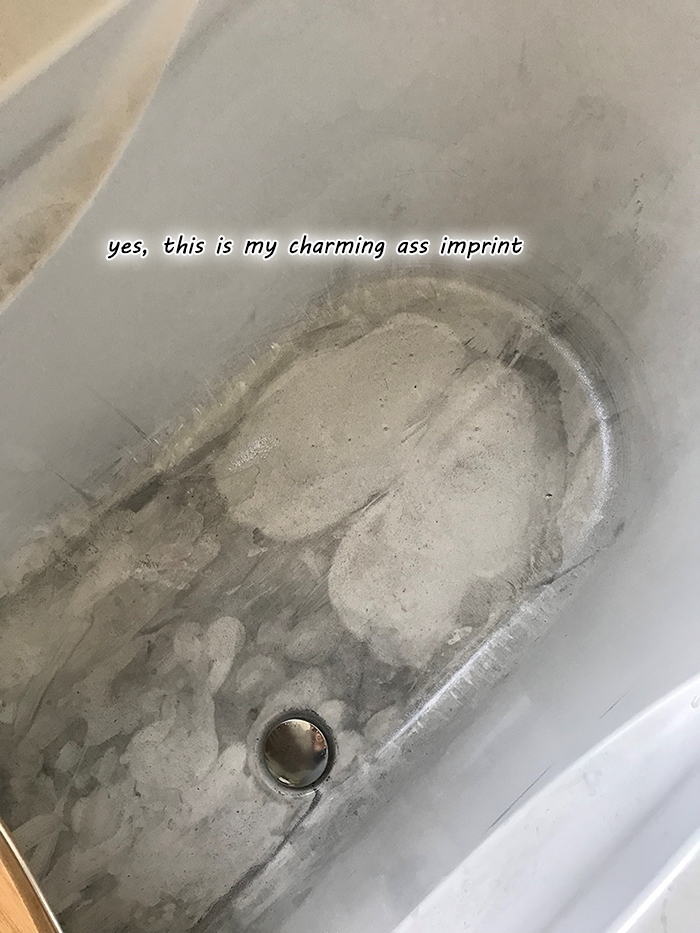 What do I think?
I hear you thinking while you're scrolling past the photos above. "Beautiful, beautiful, oh stunning, pretty, also beautiful, wow, beautiful, wow what the fuck is this?" Exactly the summary of my thoughts while bathing. I loved it, but the end results really ruined the whole experience. But first things first, let's start with tossing it into the bath.
Upon hitting the water, it takes a few seconds before it starts fizzing. Dark gray foam is being spewed in all directions, below the surface the water begins to transform into a clear night — formed by black clouds exploding under water until the water is completely black. Very aesthetically pleasing to see, it's one of the most impressive bath art I've seen lately. Black Rose spews out pink and purple streams, as well as black. It is really as if my soul has been released under water. The bath bomb takes a long time to completely dissolve, it might have set the record. It takes about eight minutes before it's gone, with the best part of the show in the first five minutes.
While bathing, I can't help but notice how gorgeous this bath bomb is. The water is absolutely pitch black, there's multicolored lustre under the surface and reminds me of a clear night. Everything is magical. Except for that ass print. Black Rose stains like crazy, which is definitely a reason for me to not repurchase it again. I mean, I can handle some staining (looking at you again, Lucky Cat) but this is just out of the ordinary. I get that color dyes are necessary to create a colored bath, but if this is the end result, I think i'll settle for something less intense.
I have to admit, seeing my ass imprint did crack me up. No pun intended. But I would not buy it again. This bath bomb is really a pain in the ass. No pun intended again. I've heard other people complaining about this bath bomb staining their bodies and their towels as well, so.. yeah. Be warned.

Lush Black Rose Bath Bomb costs £6.95 (England) / $8.95 (USA).