Review: Lush Rocket Science Bath Bomb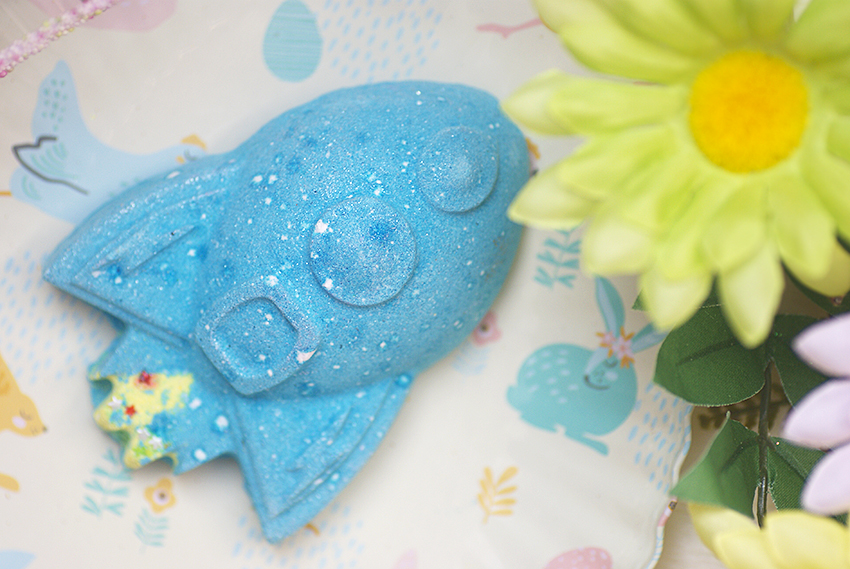 I have to admit that Rocket Science had never really grabbed my attention before. It's a bit cheaper than the regular ones, and therefore smaller — I'd always rather go for the bigger boys. Silly of course, because such a judgment can really cause you to miss out on some great products! I was very happy that I decided to give it a try. The fun shape made me pretty curious, so off we went.
If you're curious about this rocket ship as well, then keep on reading.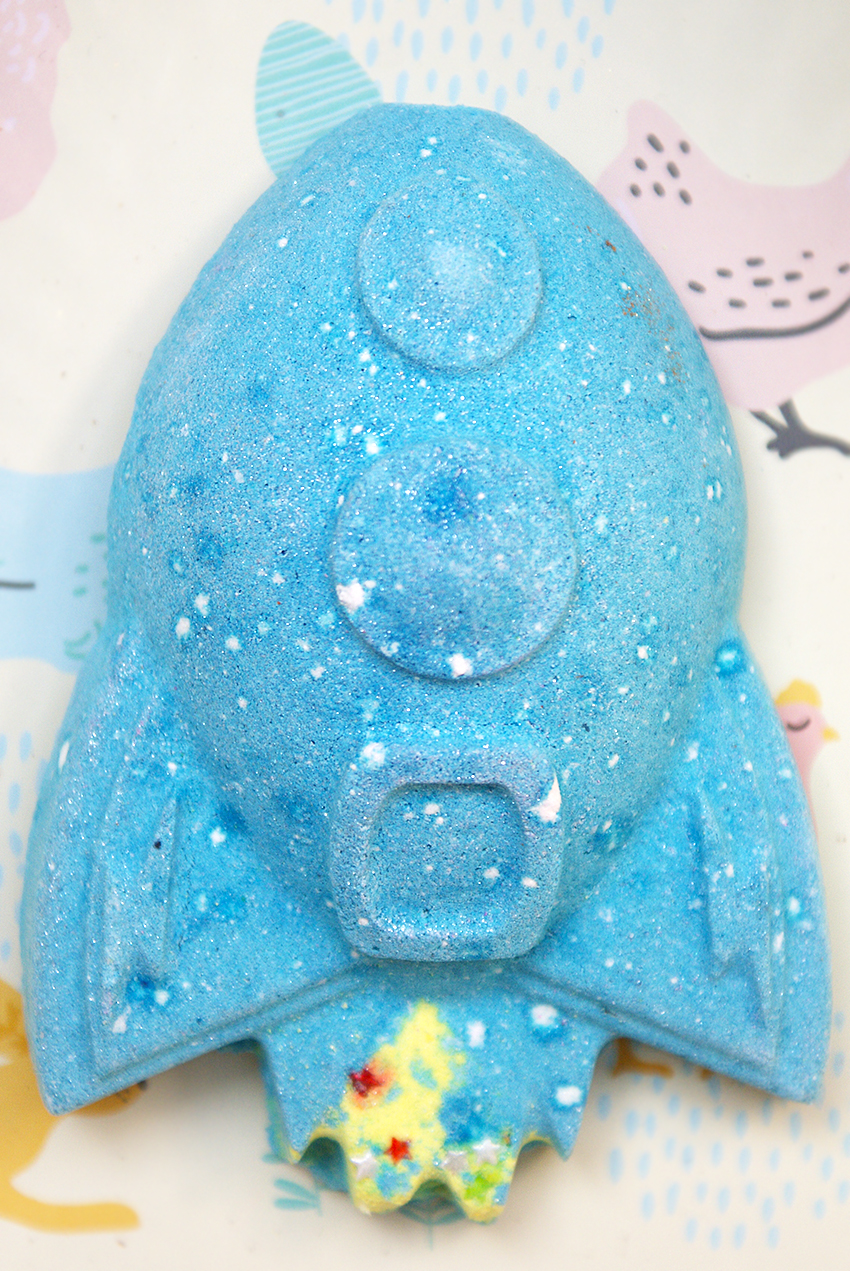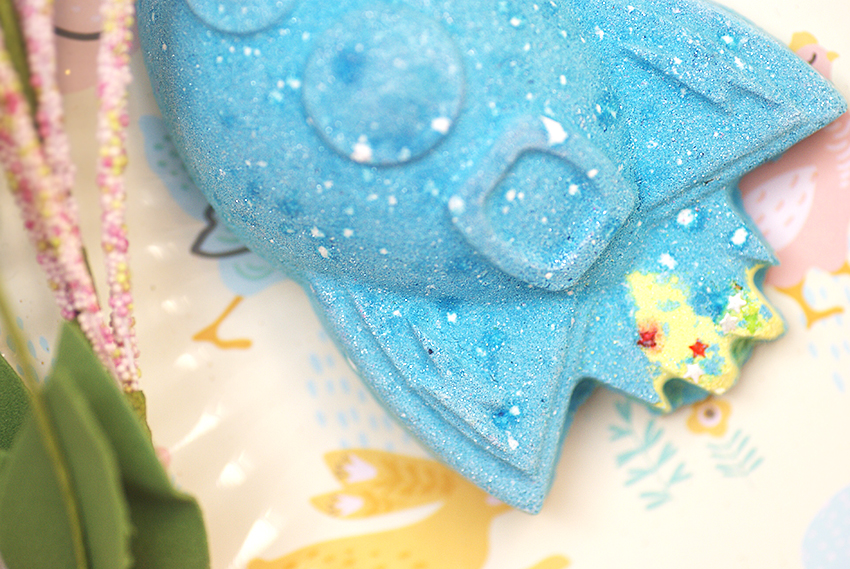 What is it?
Ingredients: Sodium Bicarbonate, Citric Acid, Sicilian Lemon Oil (Citrus Limonum), Bergamot Oil (Citrus Aurantium Bergamia), Cream of Tartar (Potassium Bitartrate), Water (Aqua), Titanium Dioxide, Glycerine, Dipropylene Glycol, Sodium Laureth Sulfate, Propylene Glycol, Lauryl Betaine, Synthetic Fluorphlogopite, Hydroxypropyl Methylcellulose, Sodium Carboxymethyl Cellulose, *Limonene, Blue 1, Red 7 Lake, Red 27, Yellow 10 Lake, Yellow 5, Red 40, Iron Oxides, Tin Oxide, Ultramarines, Fragrance
Lush Rocket Science Bath Bomb costs £3.75 / $5.95 and is part of the regular range. It is slightly cheaper than its siblings, therefore it weighs a little less. Yet this has nothing to do with the end result, because it's very present in the bath. In terms of design, it's a good looking bath bomb, it's something different than your average, round bath bomb. If you look closely, you will see some small stars on the 'tail'. I love this little detail.
I don't recognize the scent, I think this is the only product with this scent. It contains lemon oil and bergamot oil, which may already give away something about the scent — fruity and citrusy, but also floral. It is also quite warm and powdery, but clearly with a strong note of lemon in it. It's a nice scent, but it's not in my top 5. Or 10.
Play the videos in the highest quality and on full screen for the best experience!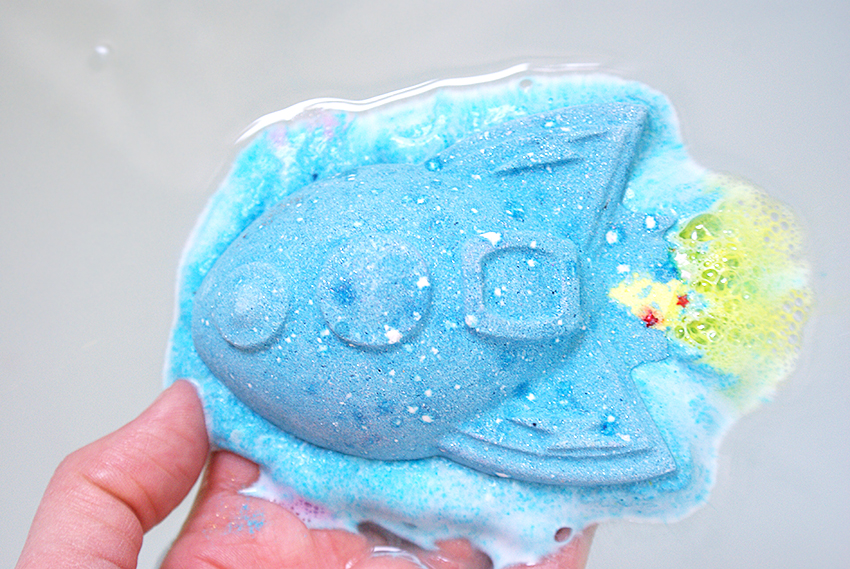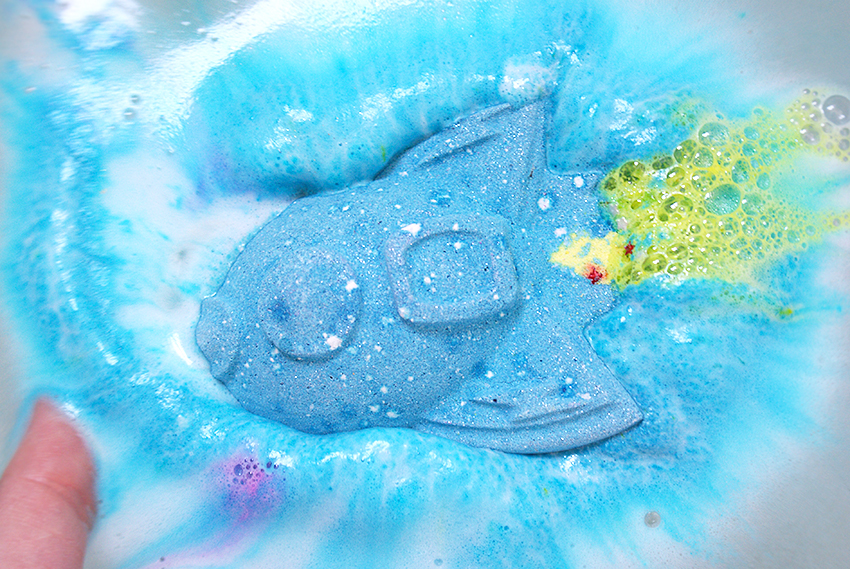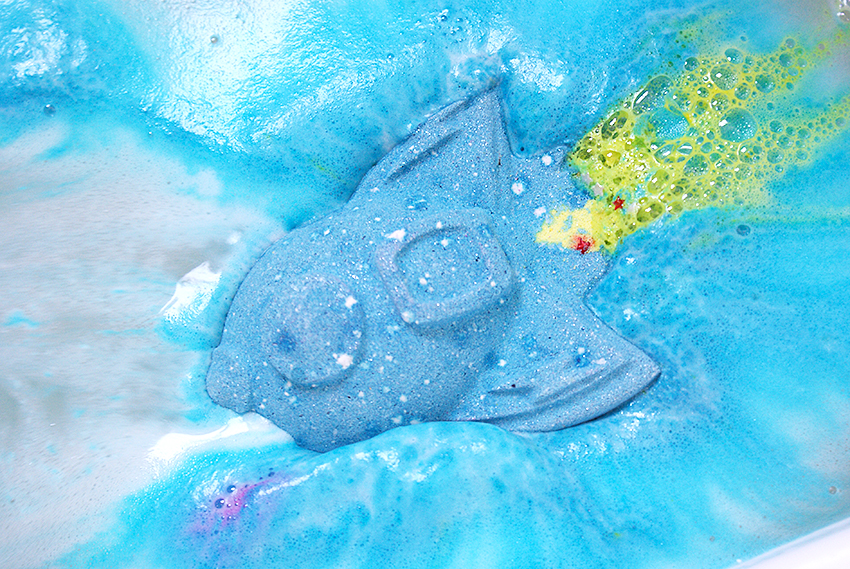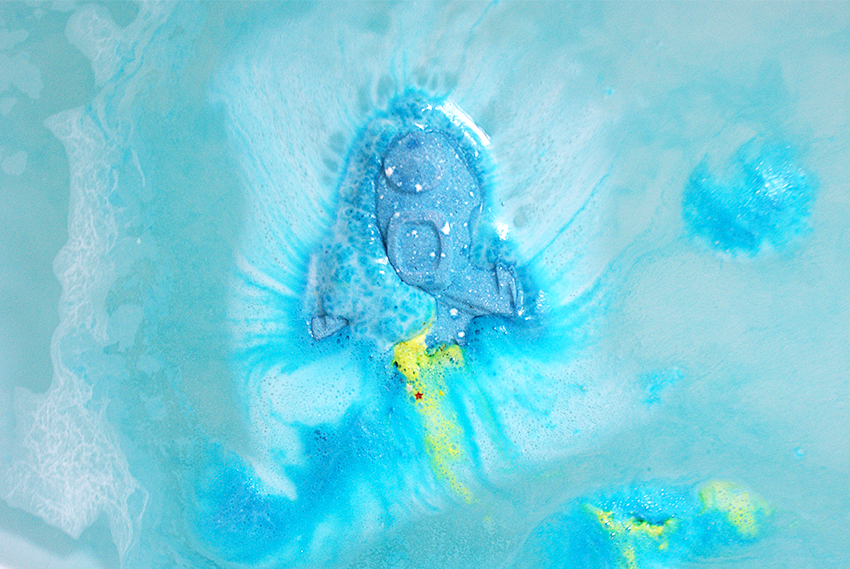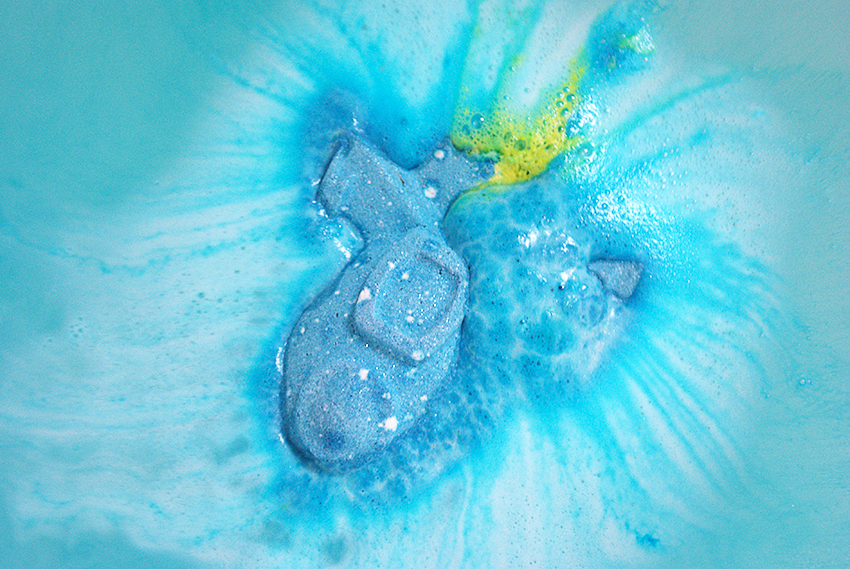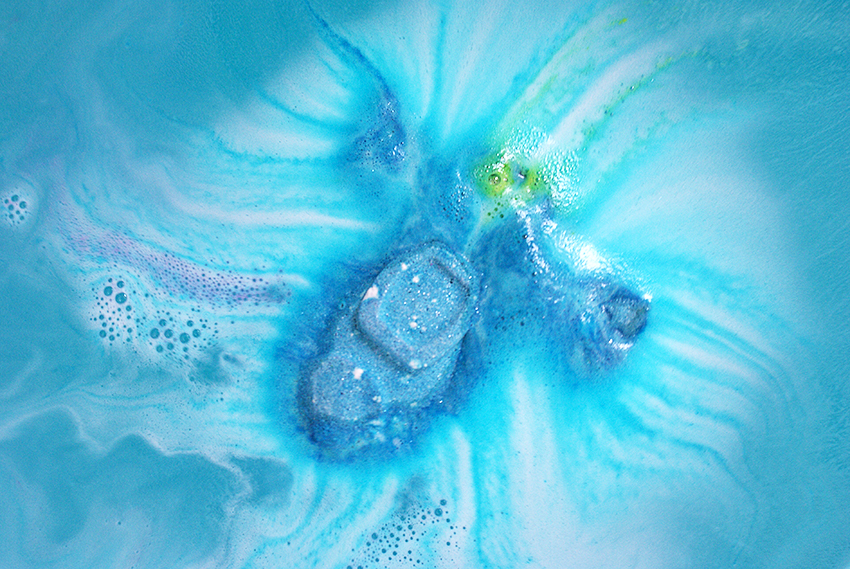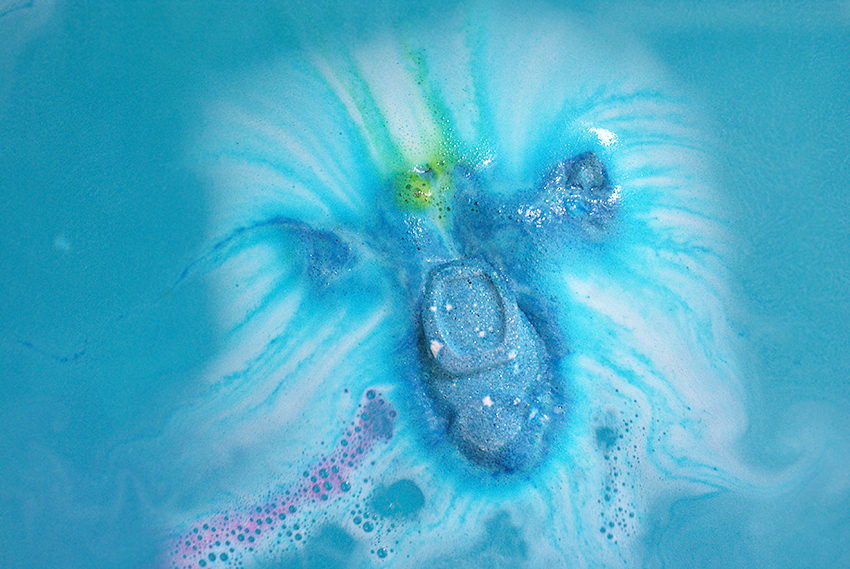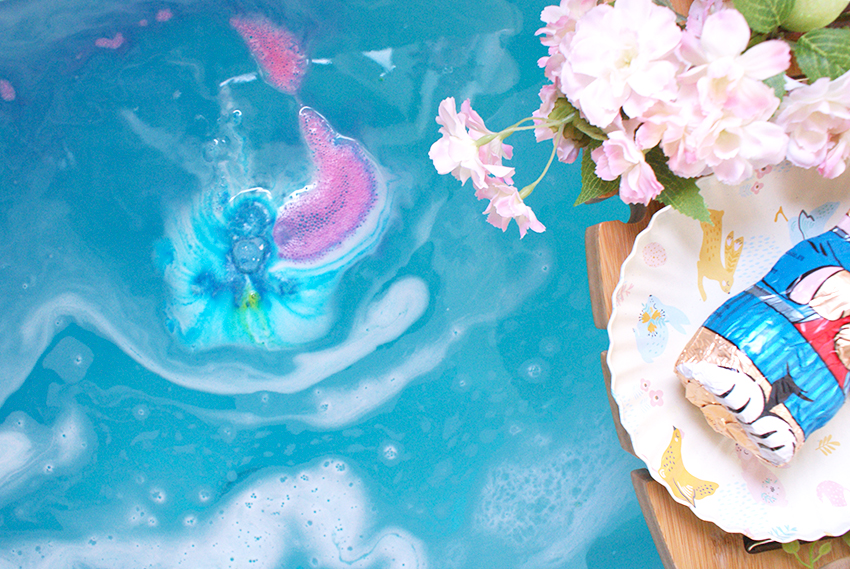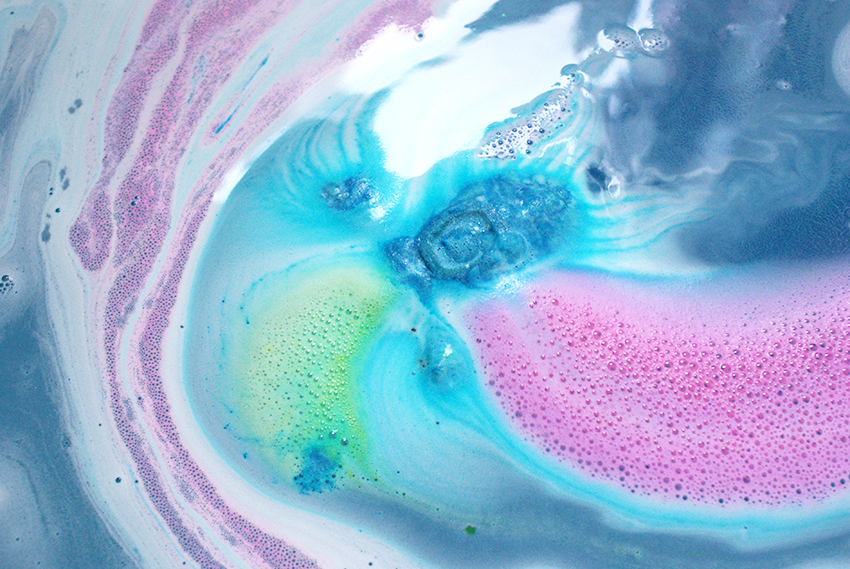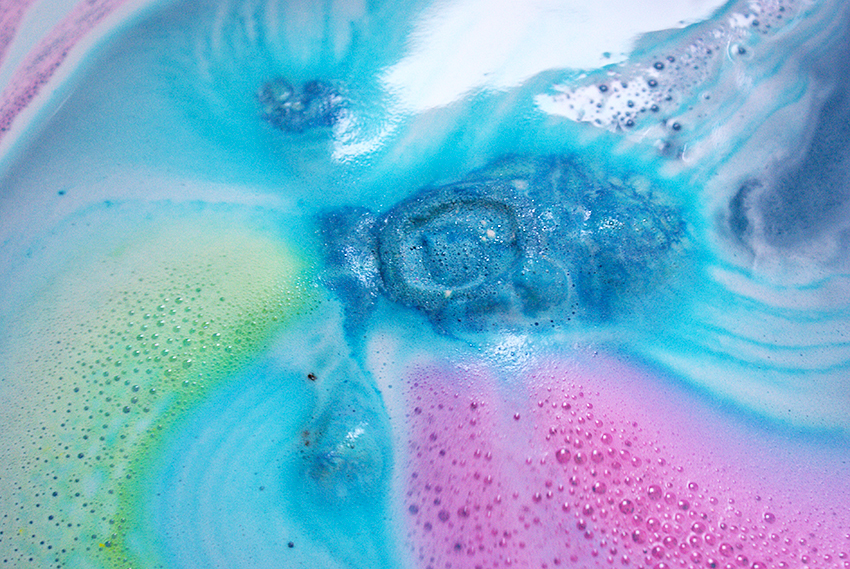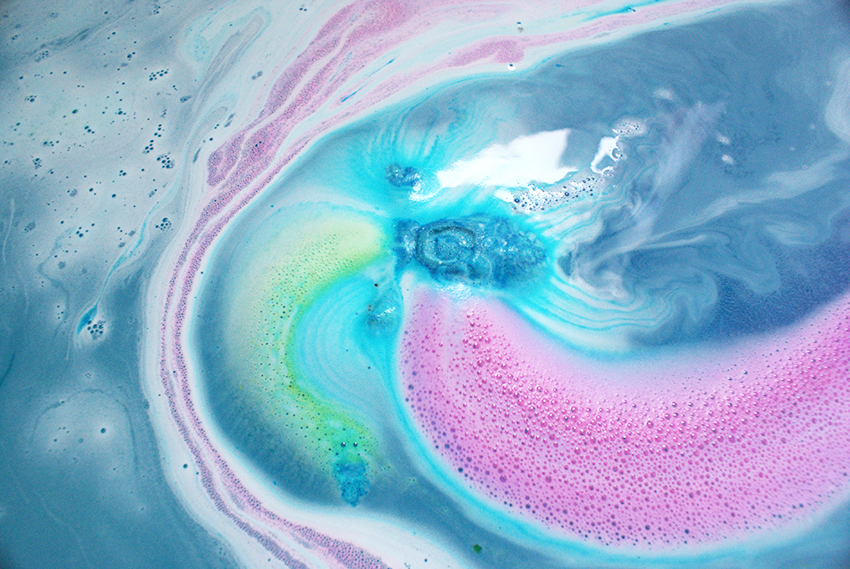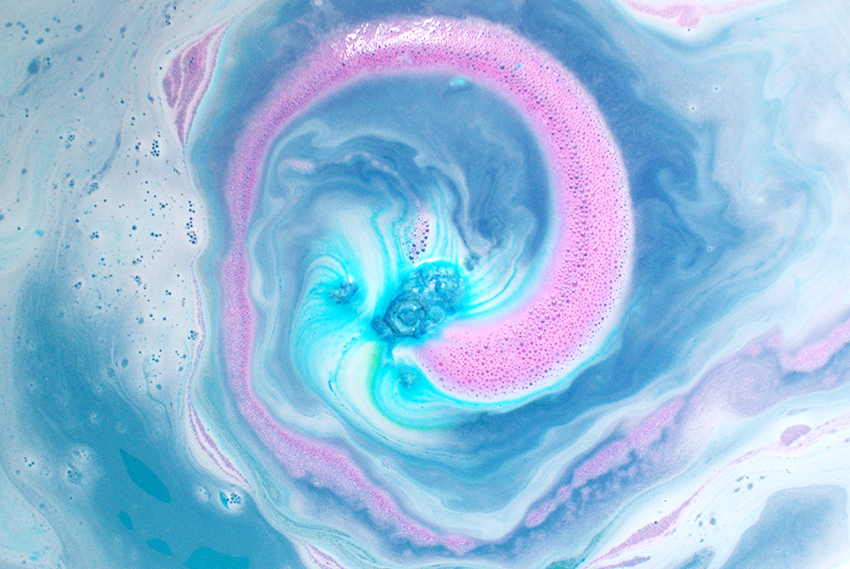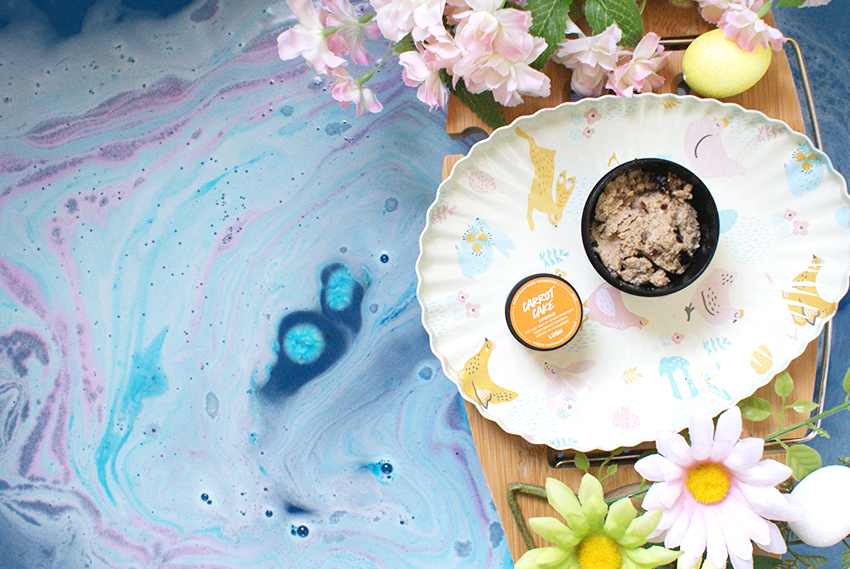 What do I think?
Sorry for the shitload of photos, but I couldn't stop taking photos. It fizzed very slowly, allowing me to take photos at ease. After 5 minutes it even showed a surprise – pink and green strings of thick foam.
But first, it starts off by spitting out clouds of thick, creamy foam. When most of the foam is dispersed, it starts to float through the water, like a real Apollo 13 in outer space. It also leaves silver glitter, which makes the water look enchanting. Rocket Science gives away an aesthetic show for minutes, eventually the water turns a beautiful shade of blue, filled with silver lustre — as if you were floating high in the sky among the stars. Then it spits pink and green strings, which is an extra nice surprise.
The final result is a vibrant and bright colored bath with skin-softening water. Don't let the size of this bath bomb tell you anything, because it really does not stand out from other bath bombs. The water felt soft, my skin felt soft, and the scent was well present while bathing. It was a wonderful bath session, and I'll be certainly buying Rocket Science more often. 😍

Lush Rocket Science Bath Bomb costs £3.75 (England) / $5.95 (USA).