Review: Lush Big Blue Bath Bomb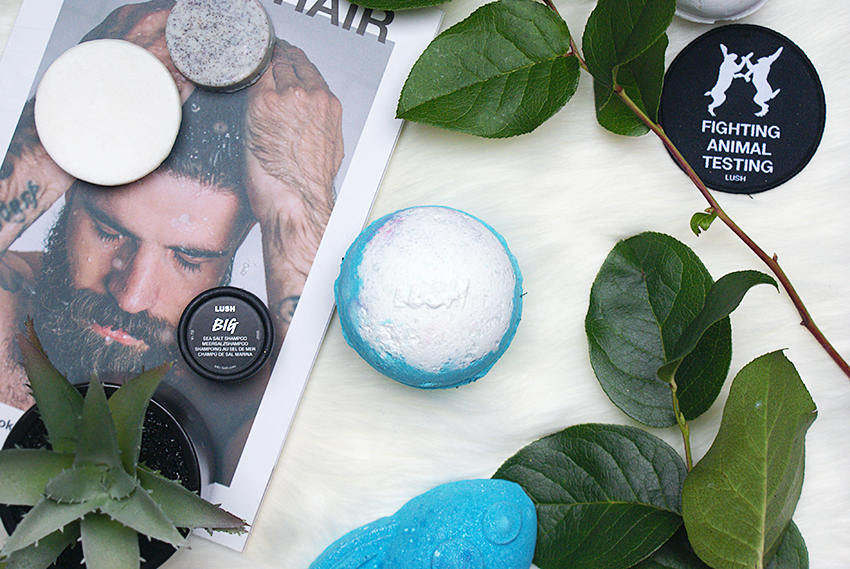 Big Blue Bath Bomb. A blue, sea-like design that I have had before, but never actually reviewed on my blog. Because I wanted to review some more bath bombs from the regular range, I decided to buy Big Blue again. I'm curious about this oceanic bath bomb, even though I have the North Sea at a few minutes drive away. I know a lot of people are raving about this bath bomb, so it's time to create my own private island in the bathroom. Ready for this oceanic experience?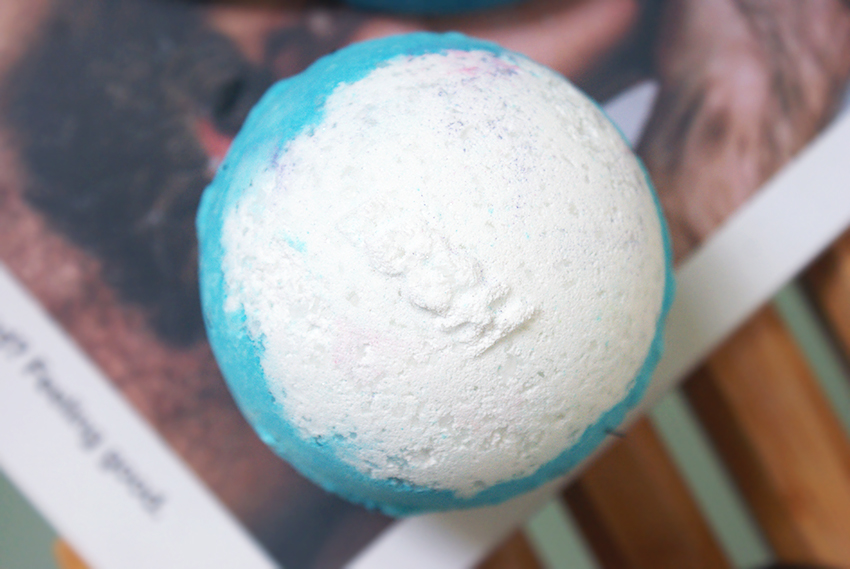 What is it?
Ingredients: Sodium Bicarbonate, Citric Acid, Coarse Sea Salt, Fine Sea Salt, Perfume, Arame Seaweed, Lemon Oil, Lavender Oil, Seaweed Absolute, Dipropylene Glycol, *Eugenol, *Geraniol, *Limonene, *Linalool, Colour 42090, Colour 19140
Lush Big Blue Bath Bomb costs £3.75 / $6.95 (what's with the price differences?) and is part of the regular range. It's big, it's blue, and it will remind you of floating in the sea on a blow up floatie. Not only does it contain lemon oil and lavender oil, it also contains real ingredients from the sea, such as sea salt and seaweed. So don't worry about making a beach trip, let the waves come to you.
Regarding the scent — you would think it smells like Big shampoo, because it also contains sea salt. However, Big Blue smells a lot more zesty and uplifting, like a salty sea breeze with a hint of lemon, whereas Big shampoo smells more floral. Quite confusing, considering the name. Big Blue also contains seaweed, like agame seaweed which softens when in contact with warm water and is rich in vitamins and minerals. And there's bladderwrack seaweed, which protects and soothes the skin for a relaxing bath session. These lovely ingredients also contain a lot of minerals, which is of course also beneficial for our skin.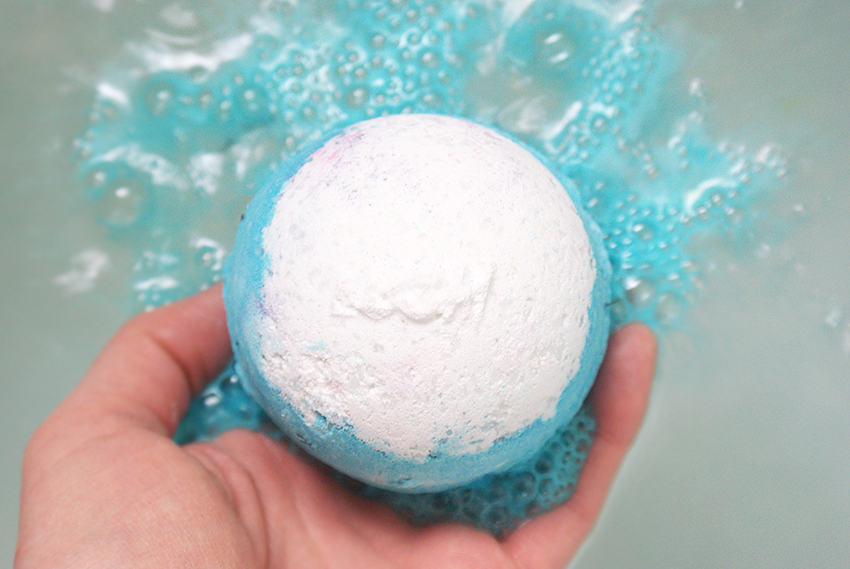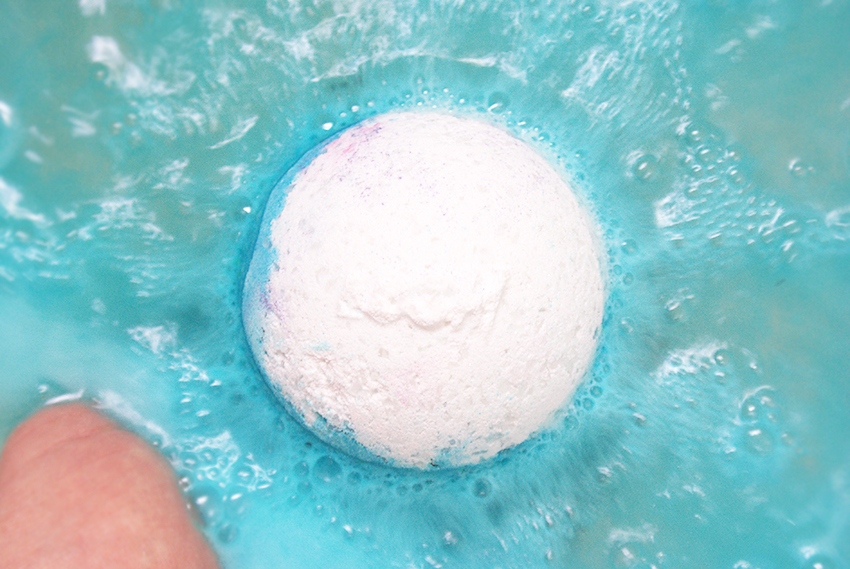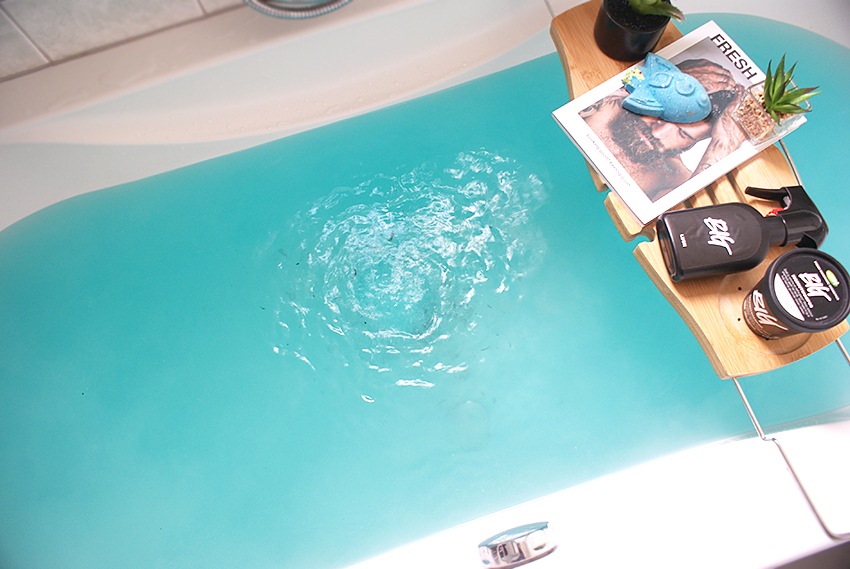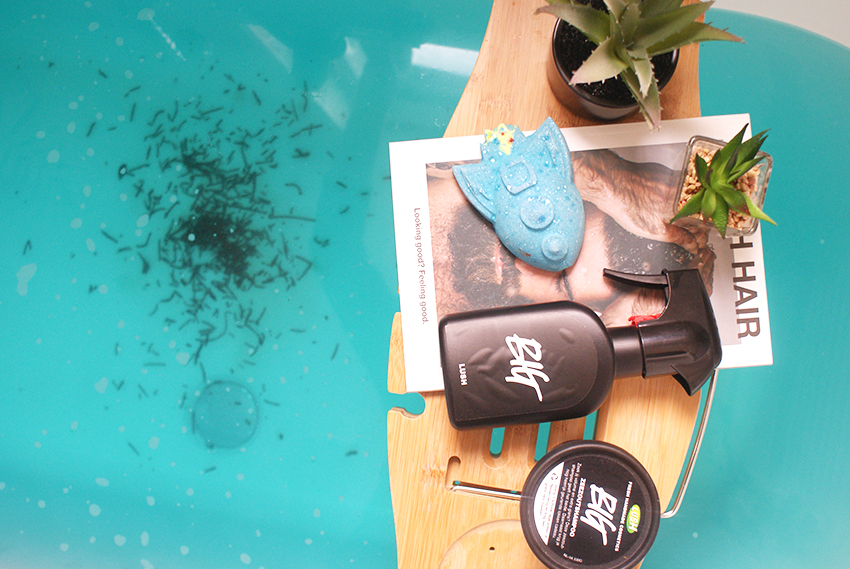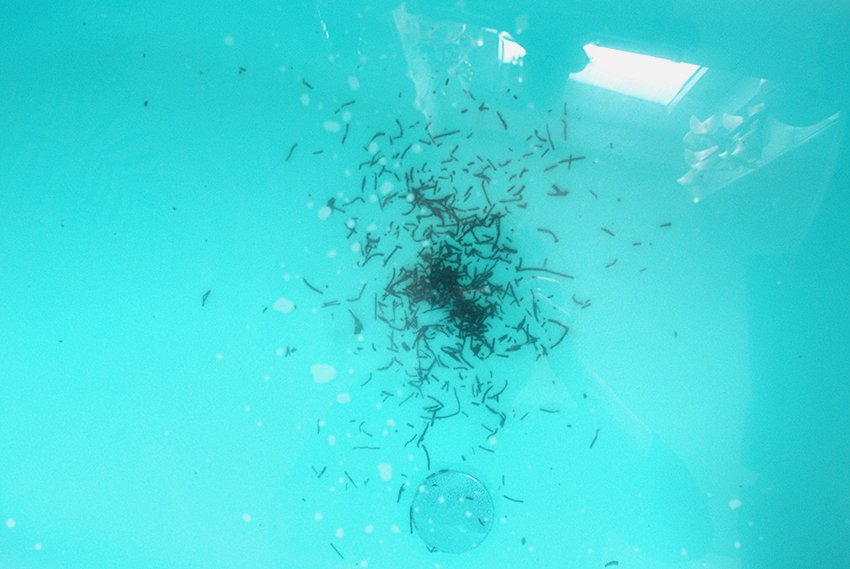 What do I think?
Big Blue is a very quick fizzer, turning the bathwater into a turquoise shade. It's a beautiful shade, making you think of swimming in the ocean, while being surrounded by seaweed. I think the sea weed is a nice addition, however, I also find it to be a bit tedious. They sink to the bottom and are pretty hard to flush through the plug hole. I also didn't notice the sea salt, even though I've read that a lot of people clearly felt this ingredient on their skin. I did notice some silver lustre under the surface, which is of course always nice.
The scent isn't really noticeable while bathing, it kinda disappeared. Even though my skin felt really soft afterwards, I am not keen on this bath bomb. I thought the overall experience was a bit meh. The pieces of seaweed look a bit forlorn on the bottom of the tub, and the scent was not that present to be enjoyed. I don't hate it, but I won't buy it again.

Lush Big Blue Bath Bomb costs £3.75 (England) / $6.95 (USA).