Review: Lush I Want a Hippopotamus For Christmas Bath Bomb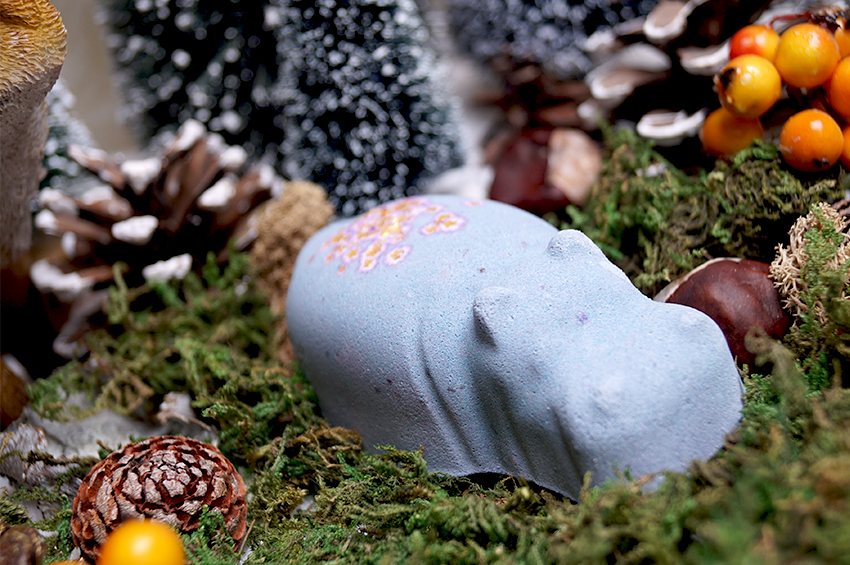 I'm a sucker for cute designed bath bombs, so this hippopotamus bath bomb was the first one to enter my shopping basket while shopping for the new Christmas range. It's again a bit smaller than the sizes we're used to; all the more reasons to stock up this cutie. By the way, did you know that the word 'hippopotamus' comes from the Greek word for "water horse"? Today I'm going to give this water horse a try!
If you're curious about this bath bomb, then keep on reading.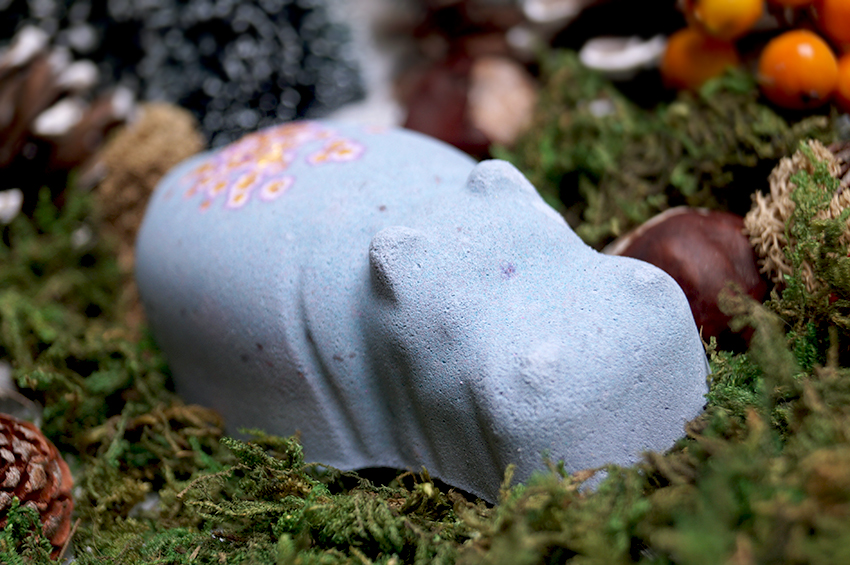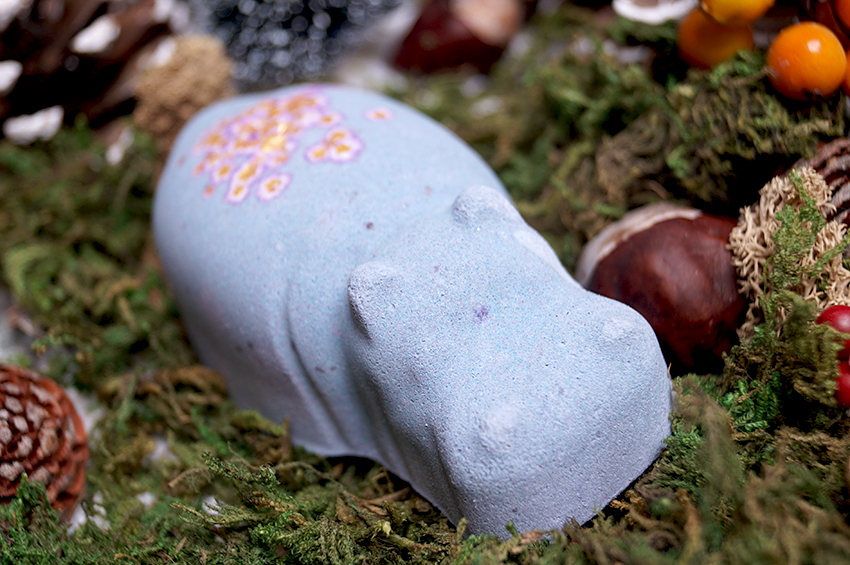 What is it?
Ingredients: Sodium Bicarbonate, Citric Acid, Perfume, Disodium Lauryl Sulfosuccinate, Grapefruit Oil, Bergamot Oil, Almond Essential Oil, Cold Pressed Raspberry Seed Oil, Popping Candy, Water (Aqua), Glycerine, Titanium Dioxide, Dipropylene Glycol, Synthetic Fluorphlogopite, Hydroxy Propyl Methyl Cellulose, Sodium Carboxymethyl Cellulose, Alpha-Isomethyl Ionone, *Limonene, *Linalool, Colour 17200, Colour 77492, Colour 42053
Lush I Want a Hippopotamus For Christmas Bath Bomb costs £2.95 / $5.95 / €4,00 and is part of the Christmas range. This 90 gram bath bomb is somewhat smaller, but it still has the cutest design ever. This purple hippopotamus has stars on its back en shares its scent with Space Girl, a retro bath bomb by Lush. This scent is amazing, if you ask me — grapefruit, bergamot, almond and raspberry — but mostly smells of raspberries. It's a sweet, fruity berry-like scent, with a warm underlying note. It's not as heavy as The Comforter, I guess the Space Girl scent has a little more fruitiness to it; probably due to the grapefruit and bergamot. It's an amazing scent and berry-lovers will definitely enjoy this cutiepie.
Play the video in 2160p quality and on full screen for the best experience! The video has been sped up.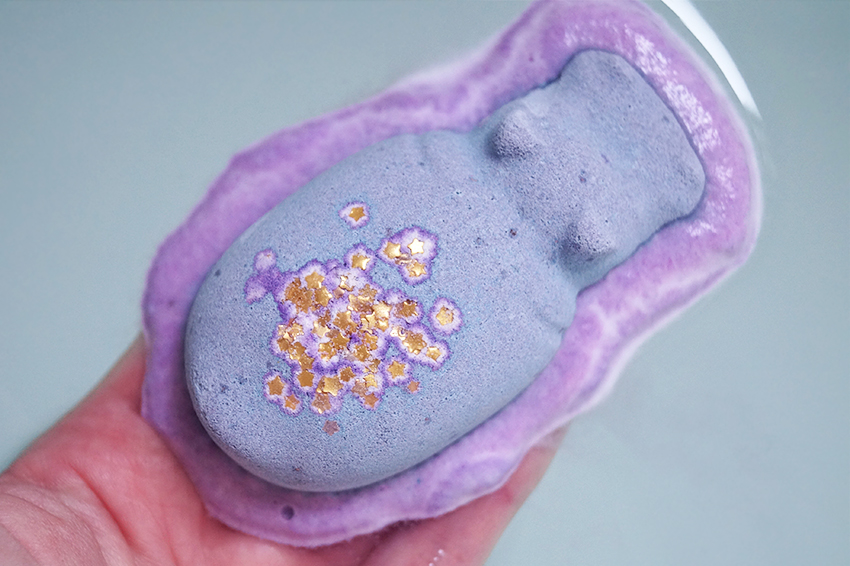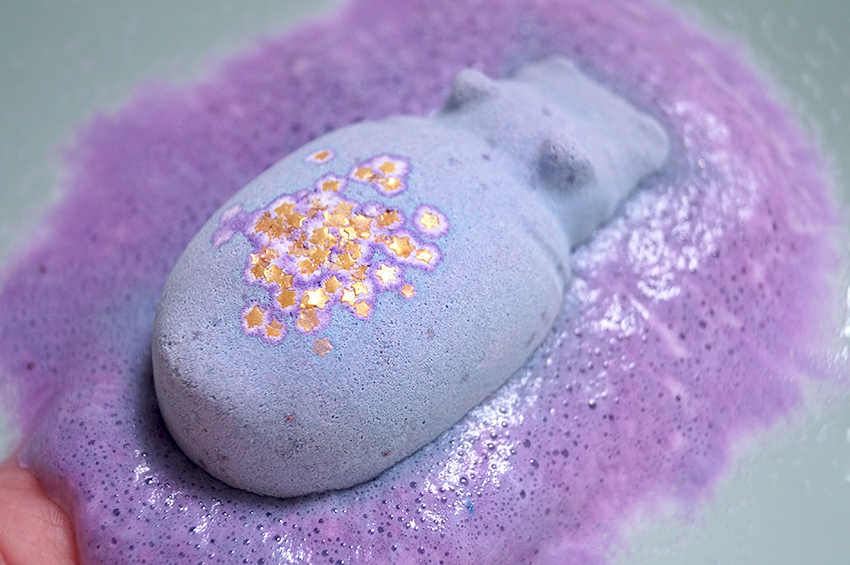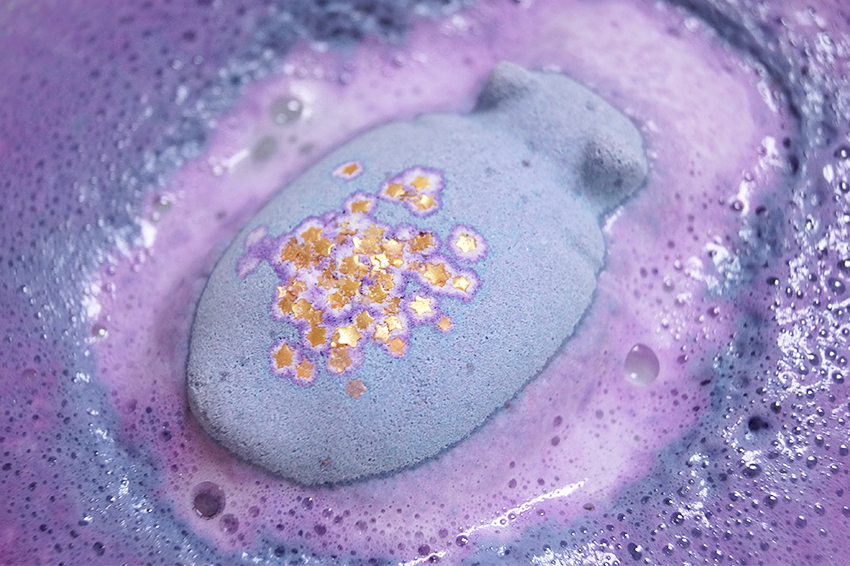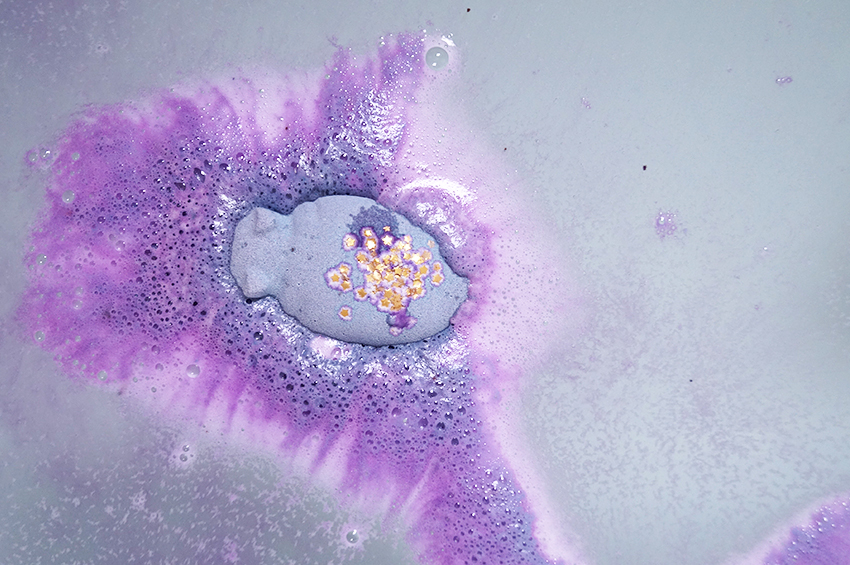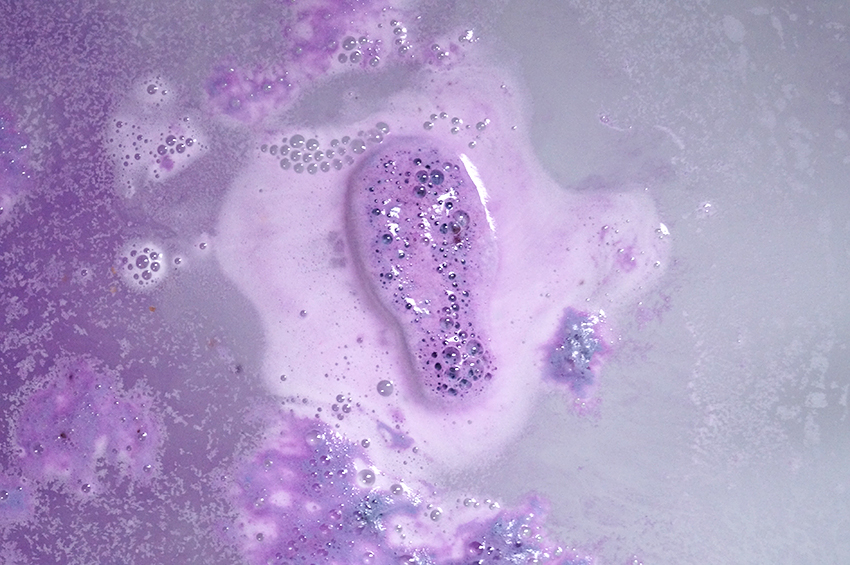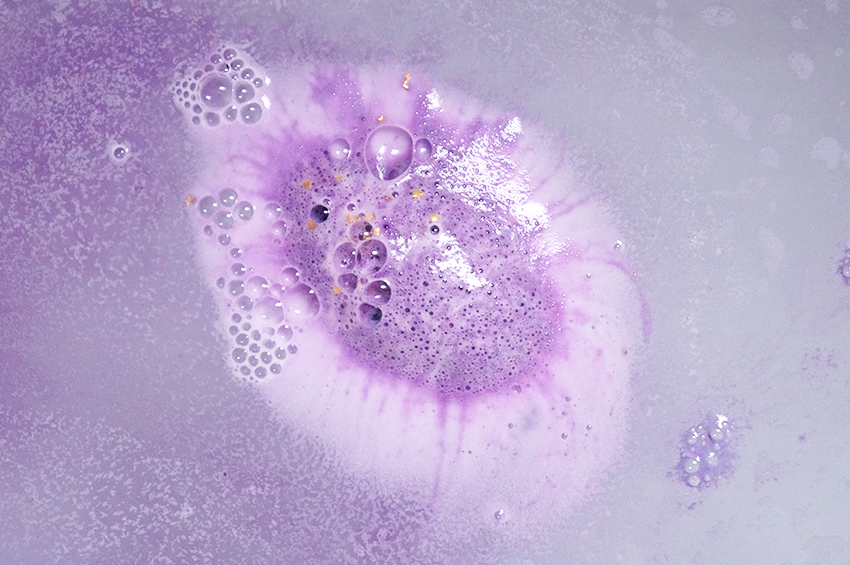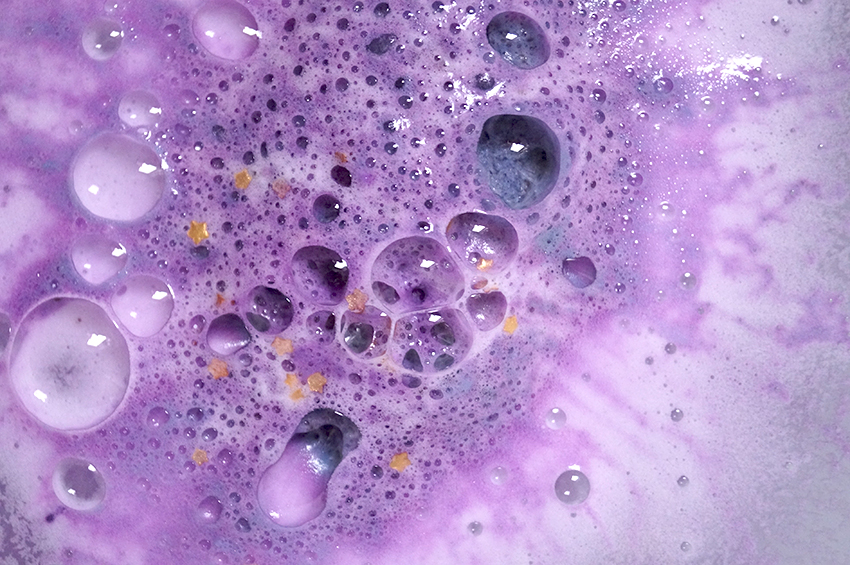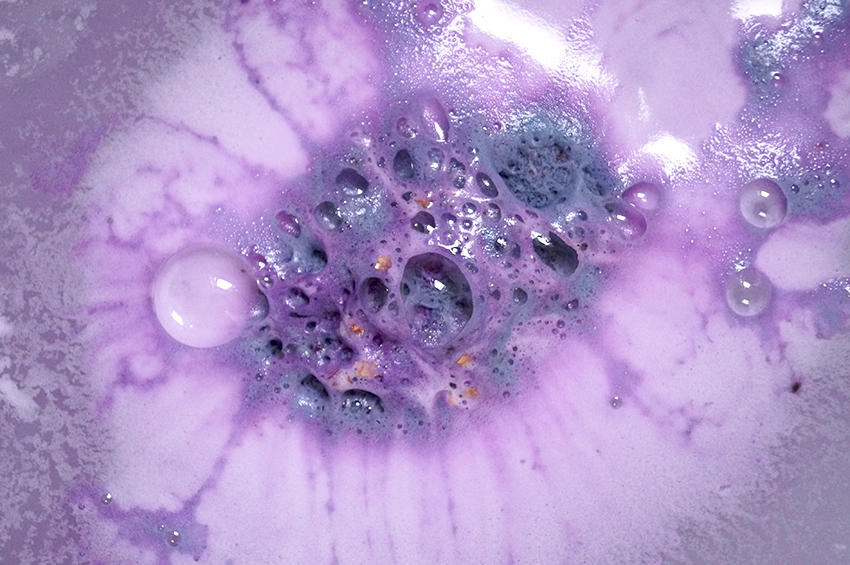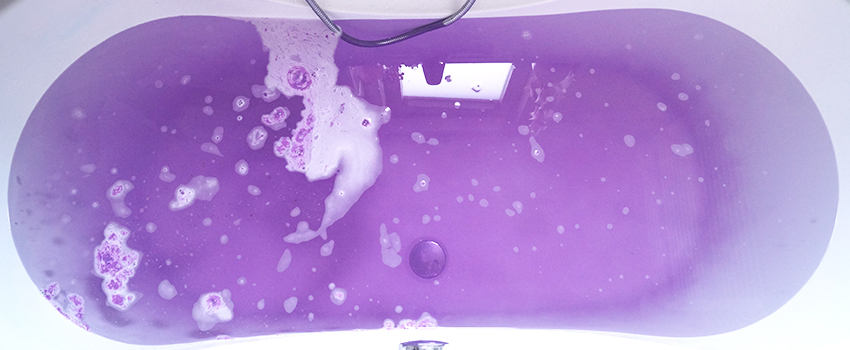 What do I think?
Like a real hippopotamus, it's slowly sinks beneath the surface. Purple foam is surrounding the animal, leaving purple trails on the surface while coloring the water purple. The tiny golden stars come loose and sink to the bottom, while the scent fully comes alive. For a smaller bath bomb, it definitely has the ability the fill the entire bathroom with the Space Girl scent, and to color the entire bath. It's quite a slow fizzer, and midway the performance, you'll notice some popping candy too! The scent lingered in the bathroom for hours and hours, something I love about Lush.
It has all the aspects a good bath bomb needs — color, scent, no staining, some golden glitters and tiny stars. And to think that this bath bomb has a very good price, it's a real hit for me! I'm loving Lush for creating these cheaper, 'pack-a-punch' bath bombs. Go Lush! I'll be probably grabbing a few extra wile shopping.

Lush I Want a Hippopotamus For Christmas Bath Bomb costs £2.95 (England) / $5.95 (USA) / €4,00 (The Netherlands)

One Response to Review: Lush I Want a Hippopotamus For Christmas Bath Bomb