Review: Lush Sleepy Dust Dusting Powder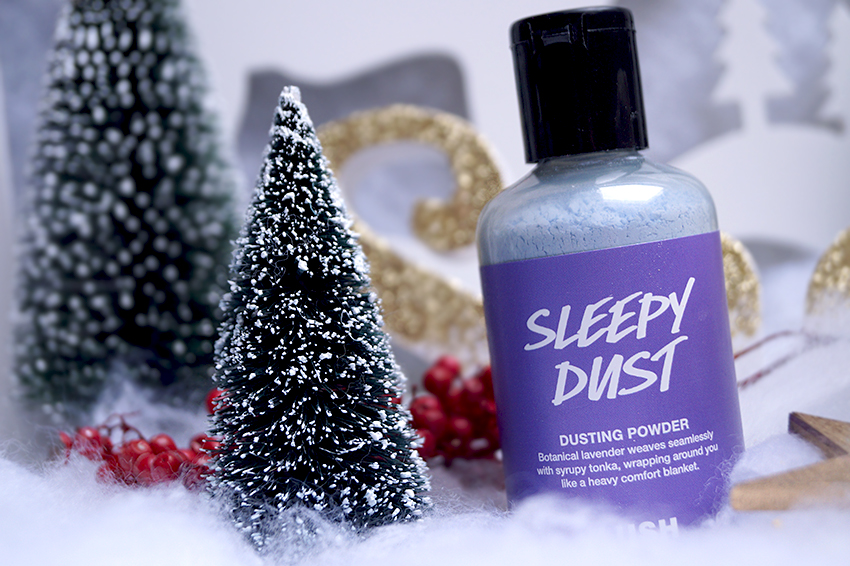 Colder weather and shorter days are upon us. We retreat to the couch under our blankets, with a cup of tea and plans to binge watch a new show on Netflix. Because it's dark earlier, we also go to bed earlier. And what better than to indulge yourself with the scent of lavender, to float off to dreamland? When I saw that the Sleepy Dust dusting powder was in the advent calendar, I was very happy. Bring on this lavender field in powdery form. Today I'm testing Sleepy Dust for you — both on my skin and in my bed. If you're curious what I think of it.. keep on reading!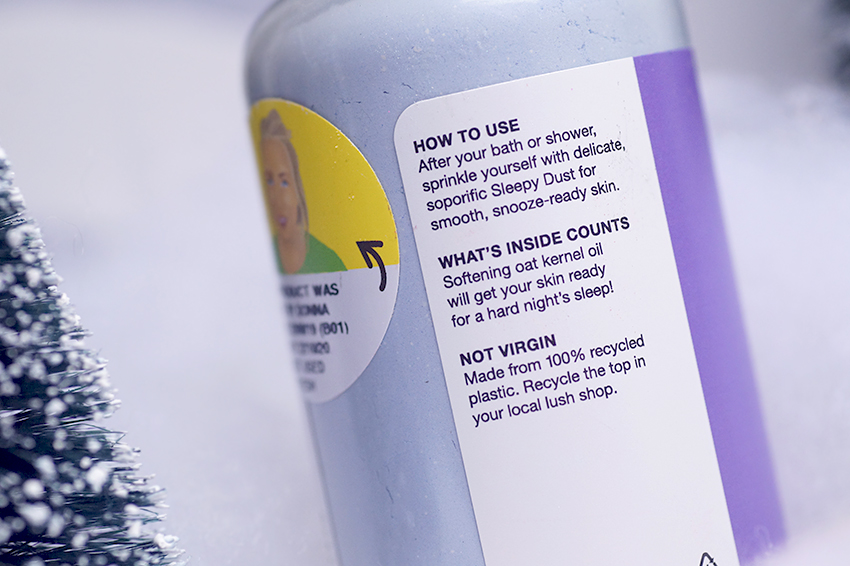 What is it?
Lush Sleepy Dust Dusting Powder costs £9.00 for 45 grams. This product is part of the Christmas range, but other products from this scent family (Sleepy) are available in het main range. It's only available in this size, and although 45 grams doesn't sound much, you can use it for a long time. I have a Silky Underwear dusting powder that I've been using all summer long, for like every day, and there's still 2/3 left in the bottle. So, they're very economical to use. The bottle is very handy; you can dose easily, and they're lightweight, making them ideal for traveling.
A dusting powder can be used for multiple purposes. Of course you can sprinkle some on your skin — it contains oils that benefit the skin. But without the sticking, like a body lotion would. You can also use it combined with a body lotion, like Sleepy body lotion. You can also sprinkle some dusting powder on your sheets before bedtime. This is extra lovely as the scent is very soothing and calming, therefore promoting good sleep. The dusting powders can also be used against chafing legs, to put some in your hair, to sprinkle some in your shoes — name you it.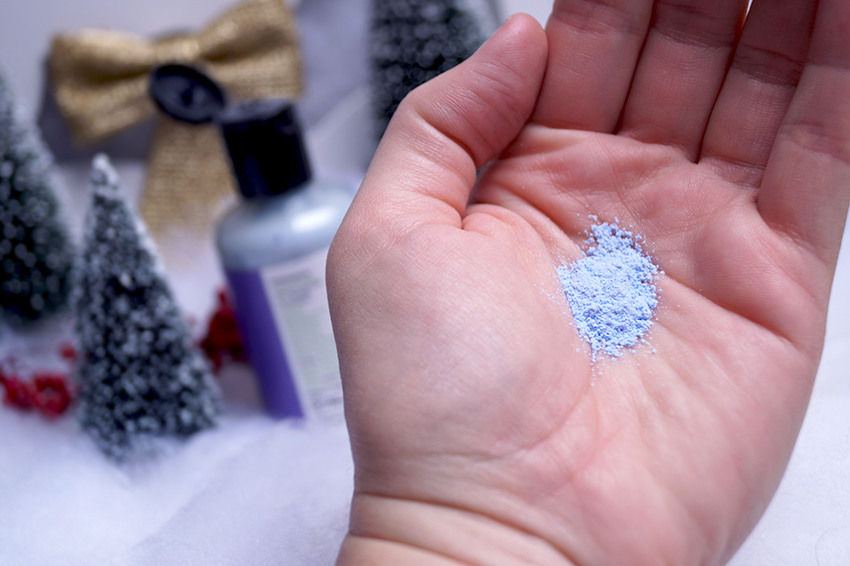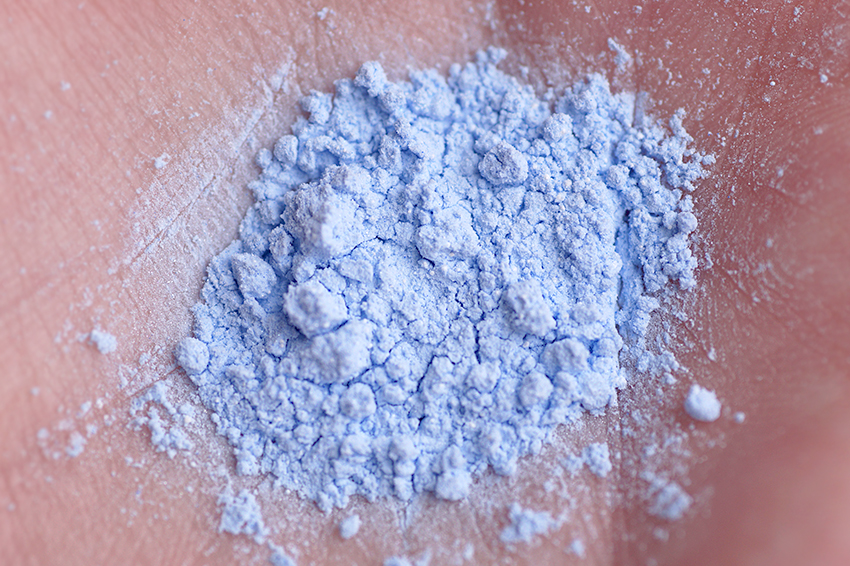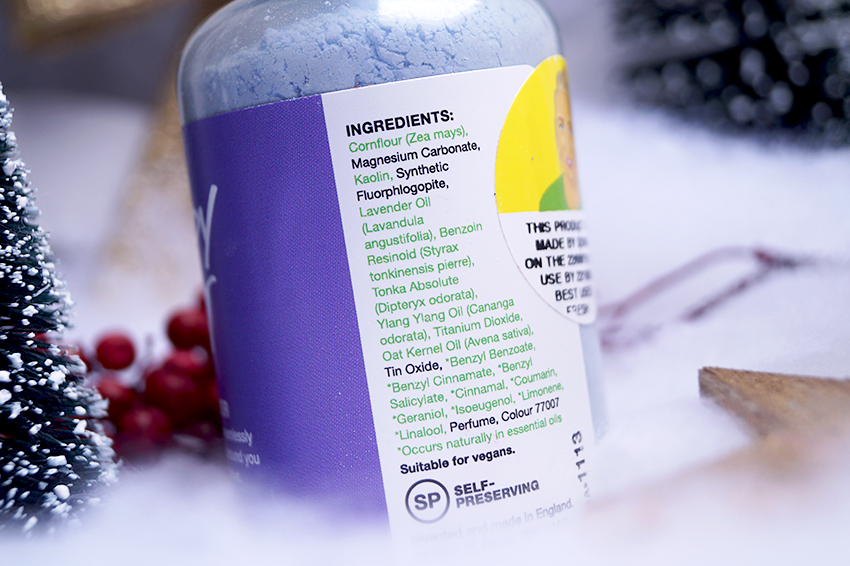 What's inside?
Ingredients: Cornflour, Magnesium Carbonate, Kaolin, Synthetic Fluorphlogopite, Lavender Oil, Benzoin Resinoid, Tonka Absolute, Ylang Ylang Oil, Titanium Dioxide, Oat Kernel Oil, Tin Oxide, *Benzyl Benzoate, *Benzyl Cinnamate, *Benzyl Salicylate, *Cinnamal, *Coumarin, *Geraniol, *Isoeugenol, *Limonene, *Linalool, Perfume, Colour 77007
Sleepy Dust contains some amazing oils, starting with lavender oil. Lavender is the best scent if you want to sleep well. It has been proven that it has a calming effect on the mind, and that it contributes to a good night's sleep. Benzoin resinoid soothes the skin, prevents the skin from losing moisture, but also has a wonderful scent. Same with tonka, although tonka is also anti-inflammatory. Ylang ylang oil contributes to the scent, uplifts the mood and reduces anxiety. Oat kernel oil locks the moisture in so that the skin doesn't dry out. The powder also contains kaolin, which cleanses the skin by absorbing excess oil.
Scent
Is there anyone who's not familiar with the scent of Sleepy? It's THE lavender scent of Lush. A soft, sweet lavendel scent, perfectly balanced. The lavender isn't too overpowering, because it's made slightly sweeter by the presence of the tonka and ylang ylang. It's the best lavender scent I know. Very soothing and calming.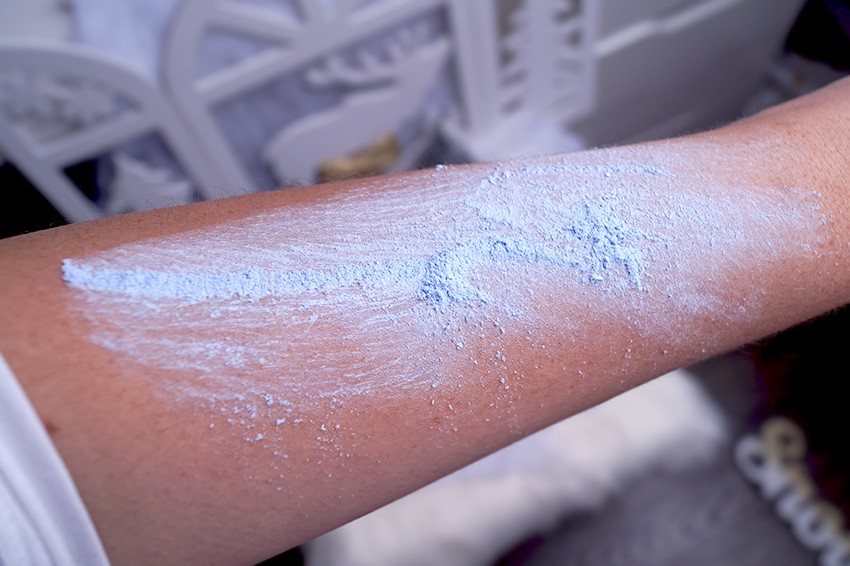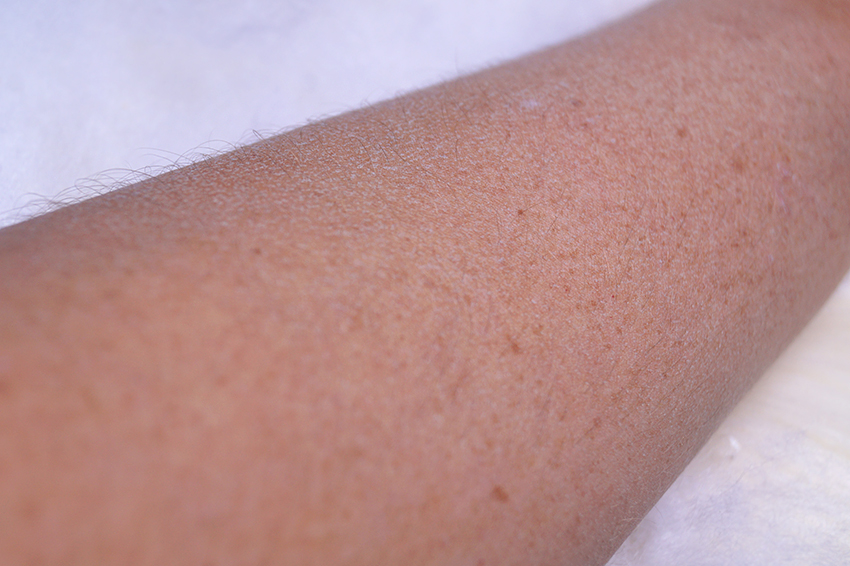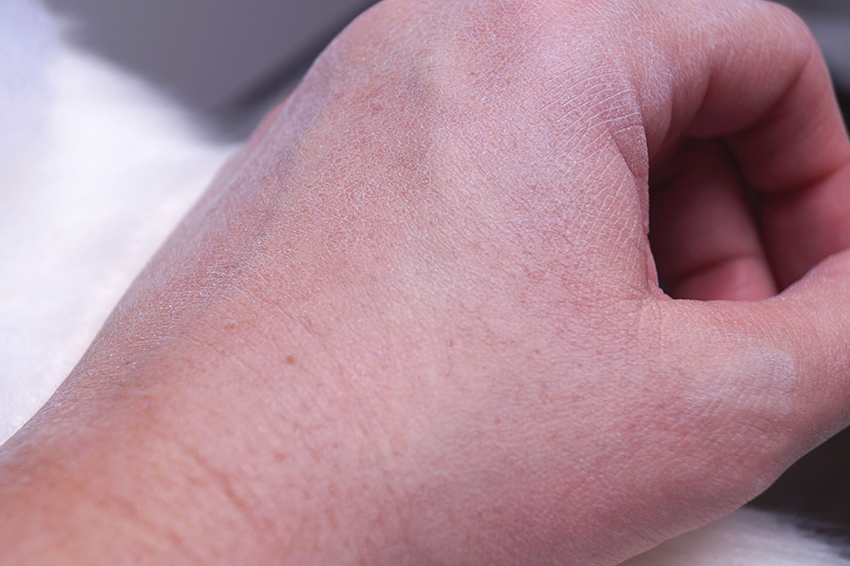 What do I think?
Well, as you can see, I have undoubtedly put too much powder on my skin. So, lesson one: don't grab too much. You'll be left with a gray layer on your skin, and your skin will look fucking dry. So, use a little bit. Although.. using less also resulted in emphasizing my dry skin. So if you have dry skin, be aware of this. It will make your dry skin look even drier. A solution could be to use the Sleepy body lotion underneath. That way, you can also enhance the scent. The scent of the dusting powder is, once spread on the skin, barely noticeable. I can only smell it when I press my nose on my skin.
My skin looks terrible after use, very dry and flaky. The dusting powder contains a very small, subtle glitter. Don't worry — you're not a disco ball, it rather ensures a gorgeous, glistening shine in certain light. But what's the purpose of that, when the skin looks awful?
I then used the dusting powder on my sheets, before going to sleep. Feeling like a Mr. Sandman, I sprinkled some of the powder on the sheets, and a little between the pillows. Well, I didn't sleep faster than normal, I didn't sleep better than normal, and I haven't smelled one whiff of lavender since I went to bed myself. Neither did my boyfriend notice either the scent of the effects.
So far, this dusting powder didn't give me anything positive. Perhaps my skin just needs a good hydration before using this product, because I can imagine Sleepy Dust being a hit when your skin isn't as dry as mine. As far as the scent goes, it's wonderful. But the big disadvantage is that your skin will look dry, flaky and has a gray haze/layer. I'm afraid this product isn't made for me. If you have less dry skin than me, I would just give it a try. Maybe ask for a sample first! I'm going to see if I can make someone else happy with this product..

Lush Sleepy Dust Dusting Powder costs £9.00 (England).

One Response to Review: Lush Sleepy Dust Dusting Powder