Review: Lush Sleepy Bubble Bar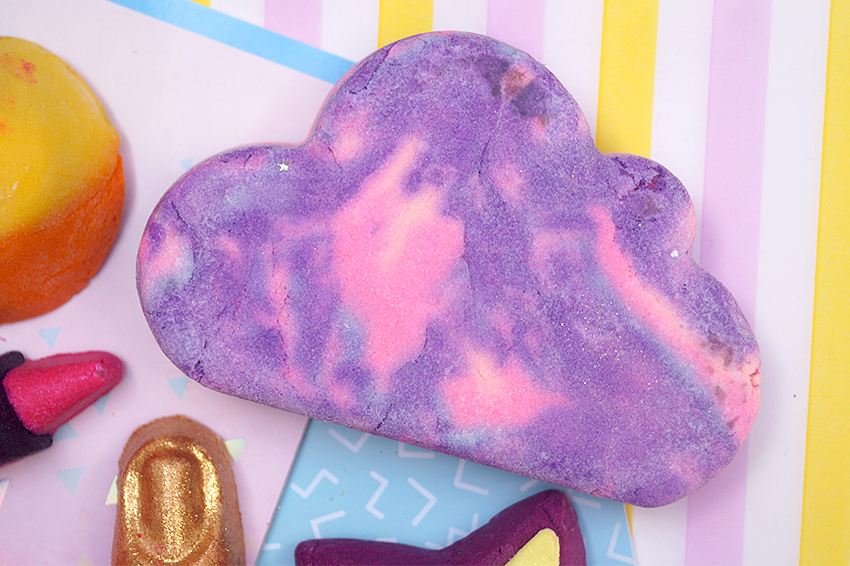 If I'd wake up tomorrow and could only smell one scent for the rest of my life, I'd choose lavender. Lavender never gets boring to me, I love the soft floral scent so much. Being a huge fan of both the Sleepy and Twilight scent families, I had to grab myself a Sleepy bubble bar. I mean.. it doesn't just smell amazing, it also looks drop dead gorgeous! Today I'm going to review this bubble bar for you, so if you're curious about this bubble bar, then keep on reading.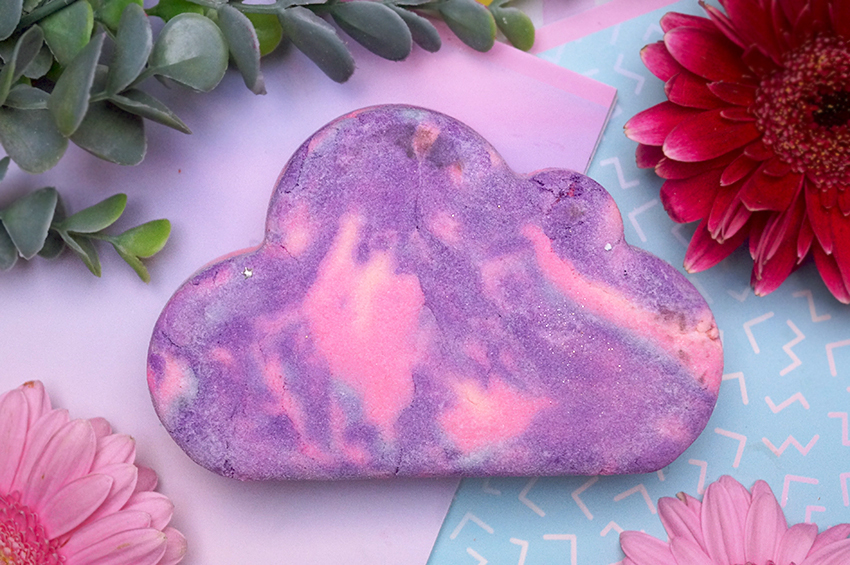 What is it?
Ingredients: Sodium Bicarbonate, Cream of Tartar, Sodium Laureth Sulfate, Lauryl Betaine, Cornstarch, Lavender Oil, Benzoin Resinoid, Tonka Absolute, Ylang Ylang Oil, Titanium Dioxide, *Benzyl Benzoate, *Coumarin, *Linalool, Perfume, Colour 77007, Colour 45410:1, Colour 45410:2, Colour 17200, Colour 42090, Colour 42090:2, Colour 45380:2
Lush Sleepy Bubble Bar costs £5.95 / $12.95 / €7,95 and is part of the exclusive Harajuku bubble bar launch. A part of these bubble bars was released on March 27 (in The Netherlands) and the second part will be released on June 26. Sleepy is a huge bubble bar, it weighs 200 grams! My guess is that you can get a LOT of bubble baths out of this bubble bar, making the price pretty reasonable. The cute shape and the cute, pastel colors make this bubble bar a real eyecatcher, but it's the scent you either love or hate.
Sleepy bubble bar is straight up lavender, but not as heavy floral as A French Kiss. To my nose, it's as much Sleepy as it is Twilight. It's a soft floral lavender scent, with a slight sweet background. You can clearly smell the benzoin, tonka and ylang ylang being present in the background. It's not as sweet and playful as Unicorn Horn — Sleepy is more lavender.
Play the video in 2160p quality and on full screen for the best experience! The video has been sped up.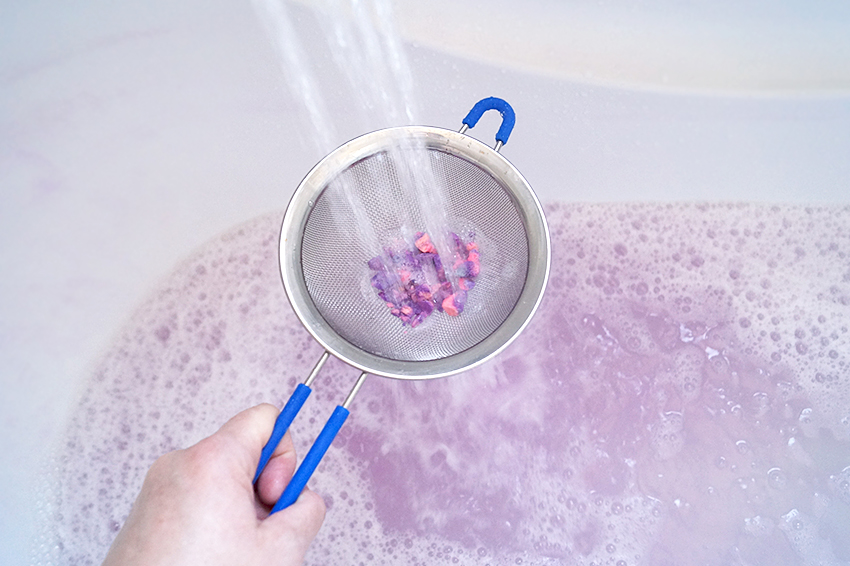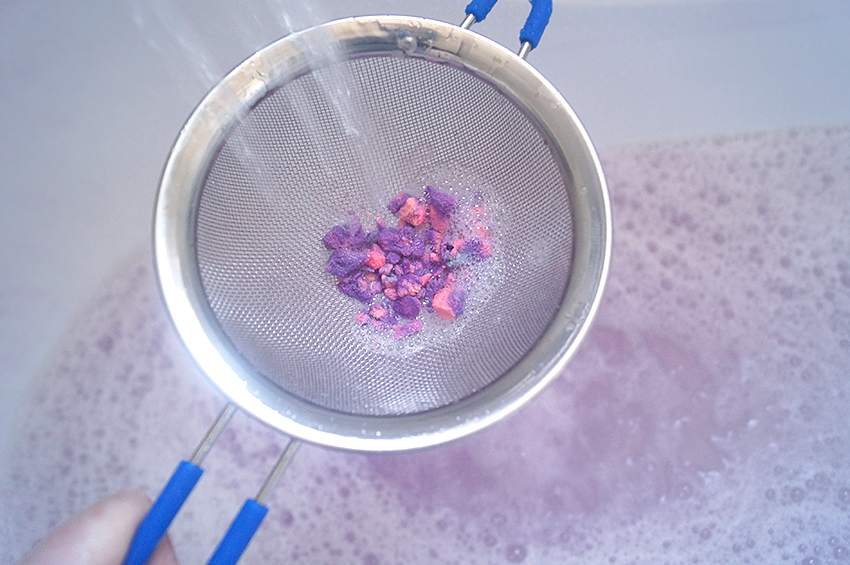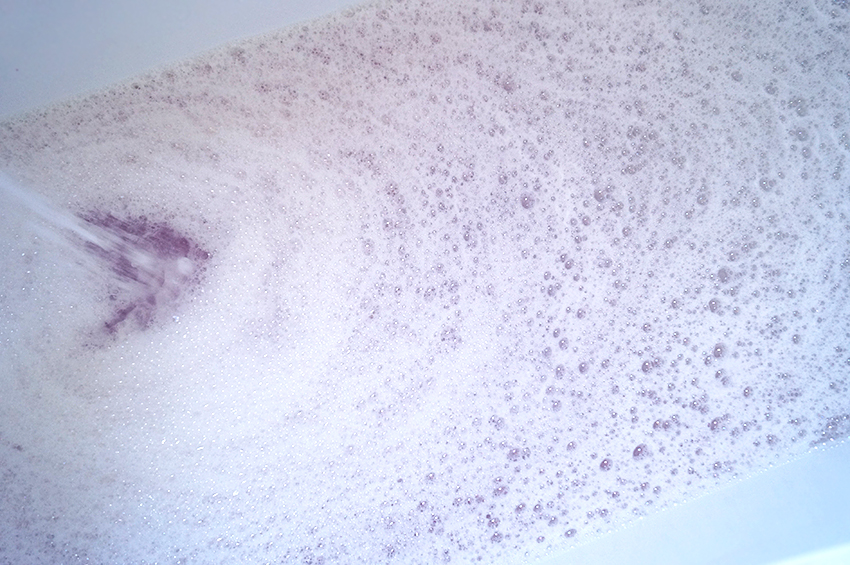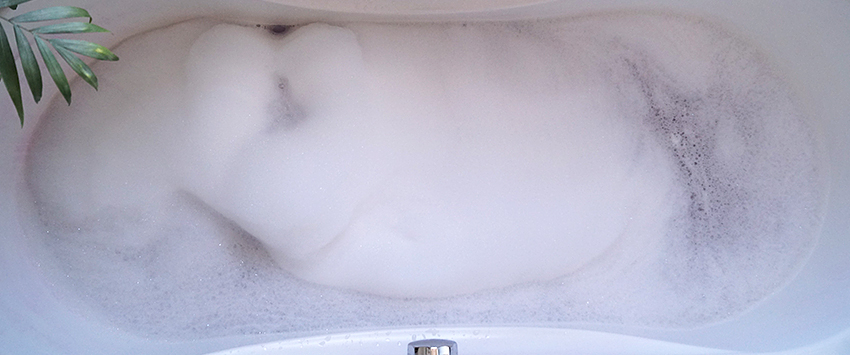 What do I think?
Before using this bubble bar, I chopped it up into little pieces, making it easier to dose when using this bubble bar. I put about 1/4th in a sieve, holding it under the running tap. Immediately it creates a shitload of bubbles and a pastel shade of water. It doesn't take long before the whole surface is covered in soft floral bubbles, creating an amazing scent in the bathroom — cancel your trip to Provence, because you've got the lavender fields right in your own bathroom. When I leave the tap on for a few more minutes, a wall of bubbles is created and the water's a lovely purple hue.
I didn't want to leave the bath — and I'm normally one to exit the bath after 15 minutes! But the water was so pretty, the bubbles were soft, the scent kept lingering throughout bathing and it was an overall amazing experience. If you're a fan of lavender, like me, then you won't be disappointed with this bubble bar. Seeing as you can easily get about 4 or 5 uses out of this bubble bar, it's much cheaper than a bath bomb, and, in my experience, the scent stays with you longer than with a bath bomb. I felt relaxed and at ease after bathing, and my skin felt a lot more soft. A must have? Definitely yes.

Lush Sleepy Bubble Bar costs £5.95 (England) / $12.95 (USA) / €7,95 The Netherlands)

One Response to Review: Lush Sleepy Bubble Bar