Review: Lush Intergalactic Shower Gel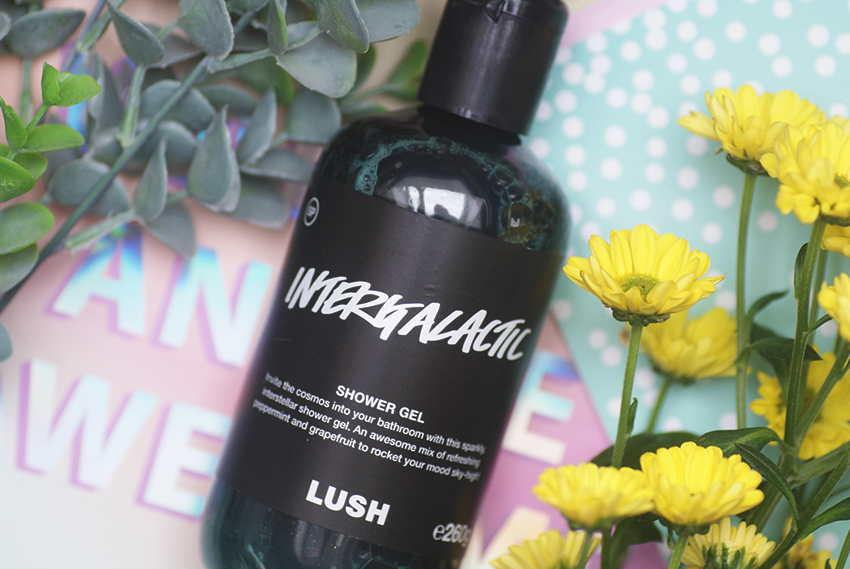 I don't know what it's like where you live, but here in The Netherlands, it's currently bizarre hot. I'm glad I live at the coast, where it's always a bit cooler thanks to the sea air, but elsewhere it's easily 98 degrees (37 Celsius), I've even saw temperatures reaching 104 degrees (40 Celsius). It should be illegal to be this hot. When it's this hot, a fresh, minty shower gel is essential. Therefore I was very happy with Intergalactic shower gel, because I already knew how amazing it smelled as a bath bomb.
If you're curious if the scent is just as good as the bath bomb, make sure you keep on reading!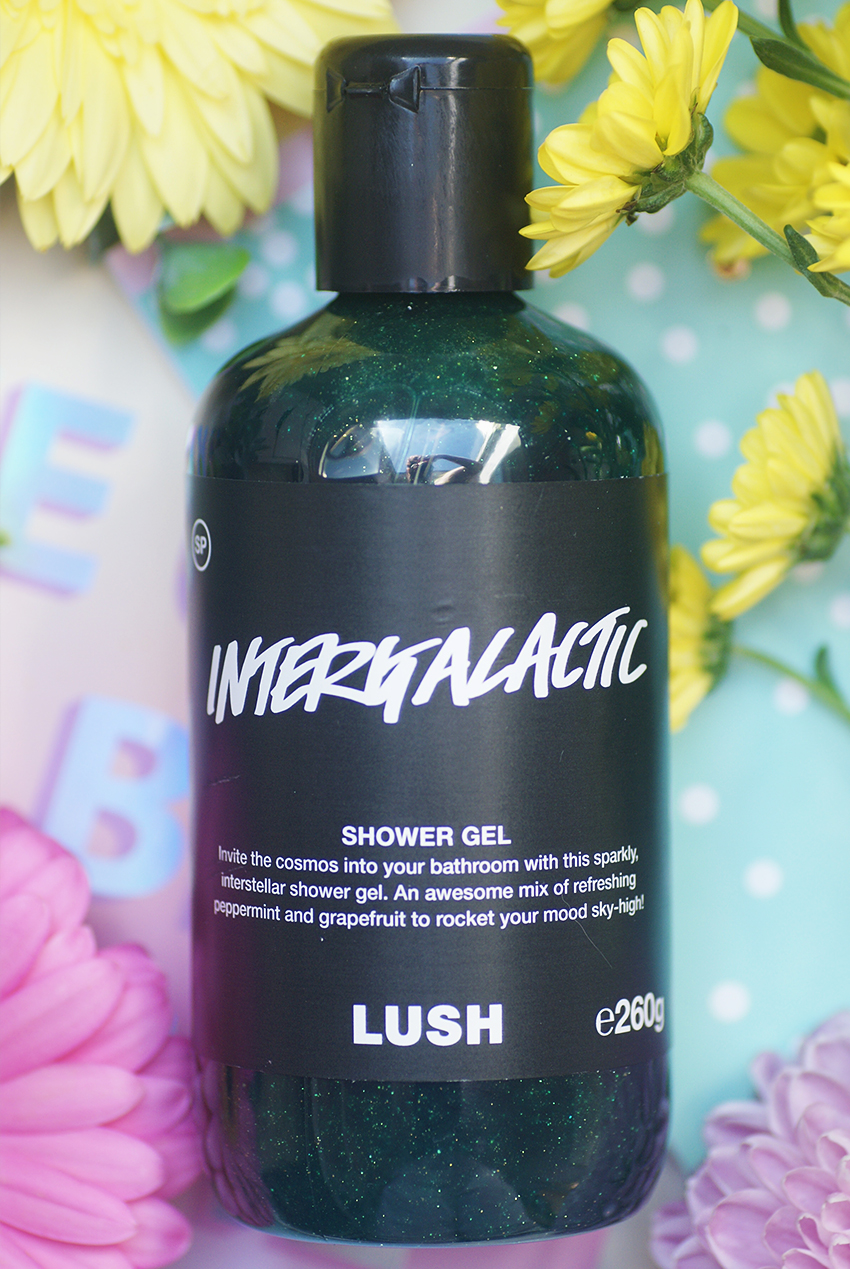 What is it?
Lush Intergalactic Shower Gel costs £13.00 for 260 grams and is part of the Community Favorites — these are temporary online favorites. This limited shower gel from the Community Favorites is a gorgeous, blue/green shower gel, full of (plastic-free) glitters. It's not just the name that's pretty, the contents are too, looking like a galaxy. It's so sparkly. I was so happy when I heard about this shower gel, because the Intergalactic Bath Bomb is a big favorite of mine. It smells so amazing. I'm a big fan of minty scents, but Intergalactic is even better — it has sweet notes as well. It does not get better than this.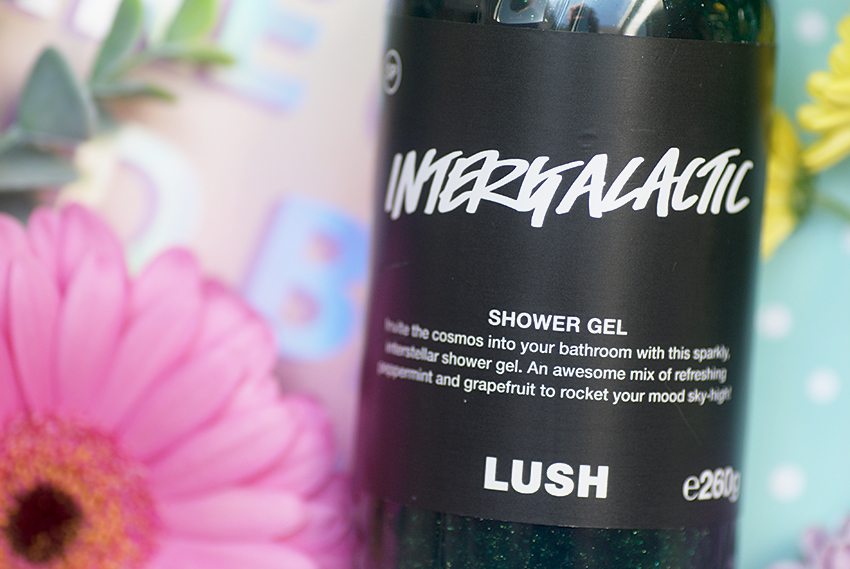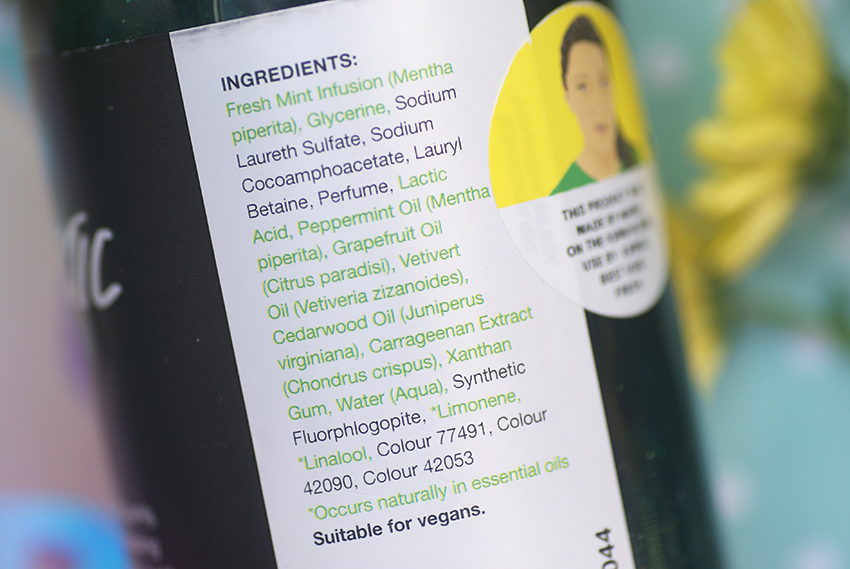 What's inside?
Ingredients: Fresh Mint Infusion, Glycerine, Sodium Laureth Sulfate, Sodium Cocoamphoacetate, Lauryl Betaine, Perfume, Lactic Acid, Peppermint Oil, Grapefruit Oil, Vetivert Oil, Cedarwood Oil, Carrageenan Extract, Xanthan Gum, Water (Aqua), Synthetic Fluorphlogopite, *Limonene, *Linalool, Colour 77491, Colour 42090, Colour 42053
This sparkly shower gel contains fresh mint infusion as a main ingredient, which has antiseptic and analgesic properties, stimulating and soothing skin and mind. Then there's glycerin, which gives your skin a hydration boost. Peppermint oil is invigorating and refreshing, but also cools the skin by stimulating sensory nerve endings. It's a cooling sensation, which makes it great for rough mornings or when it's hot outside. Grapefruit oil is zesty and refreshing, ensuring an uplifting effect on the mind. It also consists of around 90% limonene; which has antibacterial effects on the body, making the skin clean and brightening. Vetivert oil (also called "the oil of tranquillity)" has a restorative and relaxing effect on the mind, thanks to its scent. It's also aphrodisiac, grounding, soothing and sedative, according to aromatherapists. Cedarwood oil is antiseptic and therefore helps to balance sebum production. Carrageenan extract, derived from seaweed, is a great for hydrating and softening the skin.
The scent is amazing. I want to marry it. Because of the mint infusion, peppermint oil and grapefruit oil, it's fresh and uplifting — giving that cooling, fresh minty kick. But it's not just minty though, it also has a slightly sweet and woody base thanks to the vetivert and cedarwood. It's the perfect mix of ingredients for an invigorating and refreshing shower gel, which gives you a cooling sensation whenever you need it.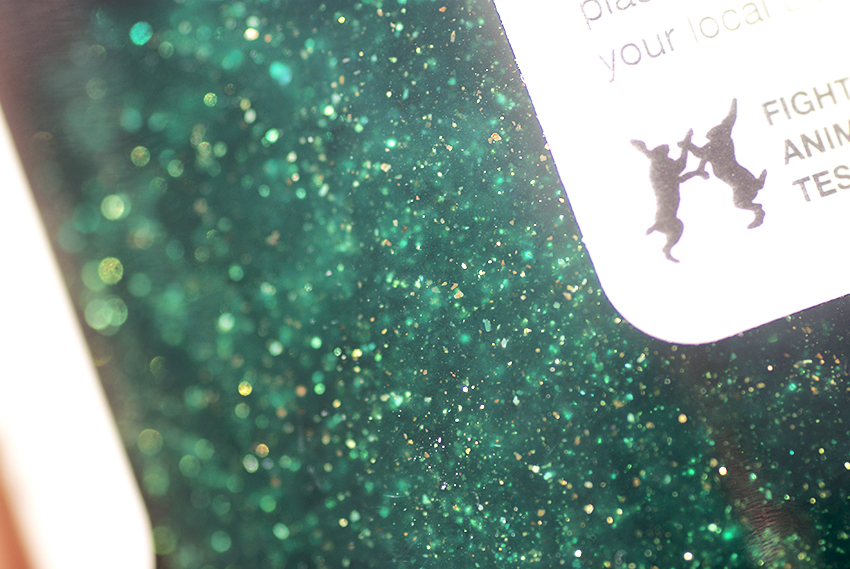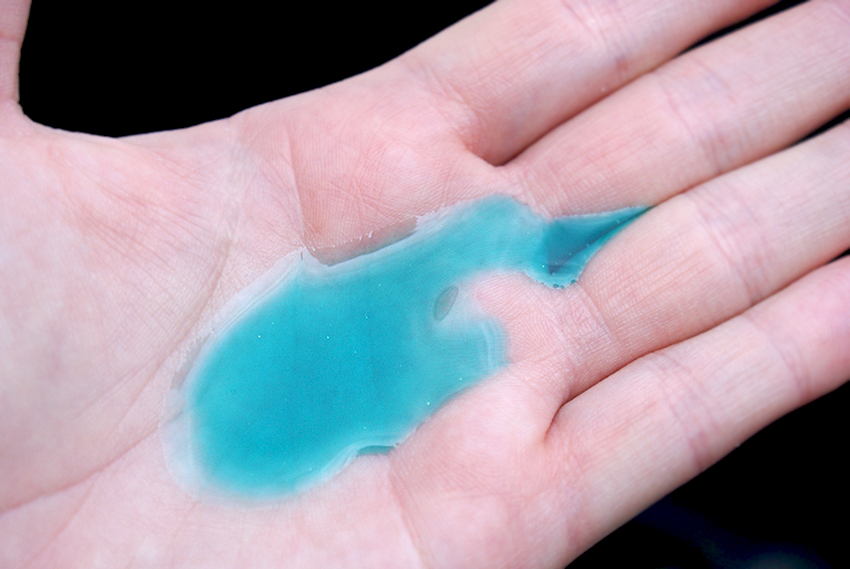 What do I think?
I found Goddess and Groovy Kind of Love to be very much like a shower cream in terms of thickness, but Intergalactic is much thinner. Nevertheless, it lathers up really good, making it easy to massage across the skin. Because of this, you only need a little bit. The scent is an out-of-this-world experience in the shower, it also lingers on the skin (and in the bathroom) for hours and hours, so you can enjoy the fresh scent long after exiting the shower.
Not only my mind, but also my skin loves this shower gel. My skin feels softer, less dry and therefore more supple and smooth, and it has a radiant glow — the same healthy glow I got from the other shower gels as well. So in terms of effects on the skin, it's not better than the other shower gels, but purely because of the scent, I enjoy this shower gel a lot more. If it wasn't this fucking hot, I'd thank the Lush Gods on my bare knees for this heavenly shower gel. Also starting a petition for Lush to bring out more products with this scent, brb.

Lush Intergalactic Shower Gel costs £13.00 (England).