Review: Lush Cocktail Sieve Bath Bomb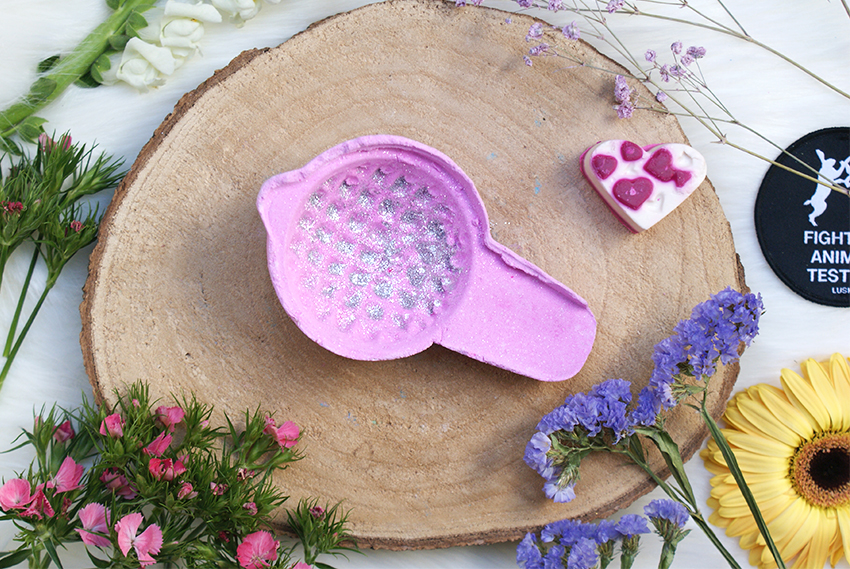 I had pledged myself not to buy this bath bomb, because I have been buying too many products from the Easter and Mother's Day ranges. Besides, I had enough bath bombs laying around to be tested. But as you can see, that pledge did not last long. Because of the price (it's not as expensive as other bath bombs at the moment) I just decided to throw it into my shopping basket.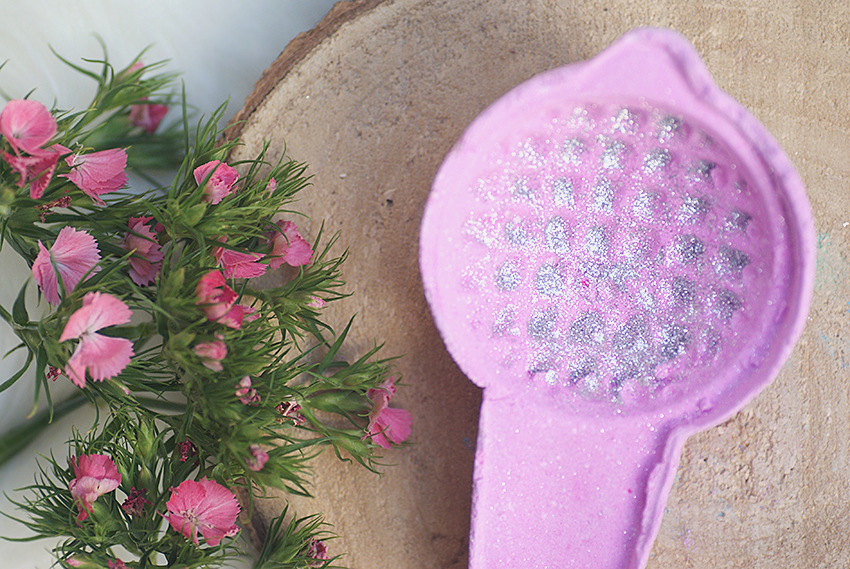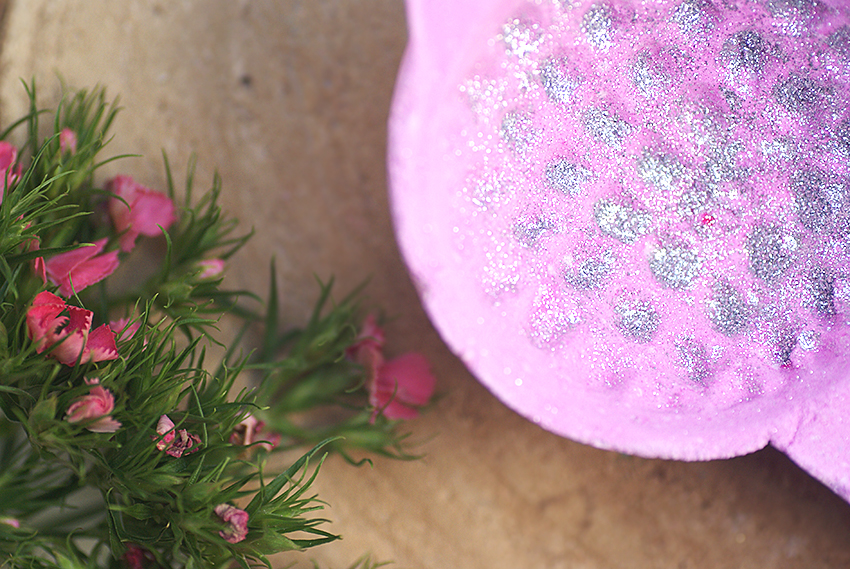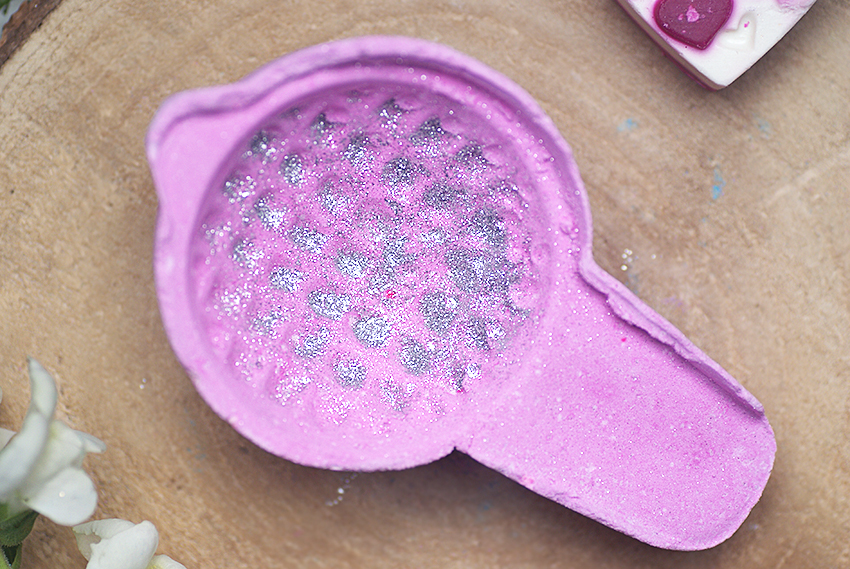 What is it?
Lush Cocktail Sieve Bath Bomb costs £3.95 and is a part of the Community Favorites. This means you can only buy it online! Also, I can't find this product in the USA webshop. 😞
This won't come as a surprise, but this bath bomb can be used as a sieve. Put some crumbled bubble bar in it, some pieces of FUN, a chunk of shower jelly and/or squirt some shower gel on top of it. Hold it under the running tap and watch as the bubble bar, jelly and shower gel start creating bubbles and all kinds of colors in the tub.
I can hear you think: but why a sieve? Well, bath cocktails have been very popular among Lushies for a long time now. Many Lushies fill up a sieve with pieces of bubble bars, chunks of shower jelly and shower gel on top to create a bath cocktail — an unique, magical mix of scents and colors in the tub. Some of the colors and scents work really well together, so these combinations are shared under the hashtags #lushcocktail or #lushbathart. Lush definitely got inspired by these bath cocktails and came up with the sieve. I have to admit that I liked the idea of the sieve being a bubble bar a lot more, but this well work as well. I just hope it doesn't disintegrate quickly under the running tap.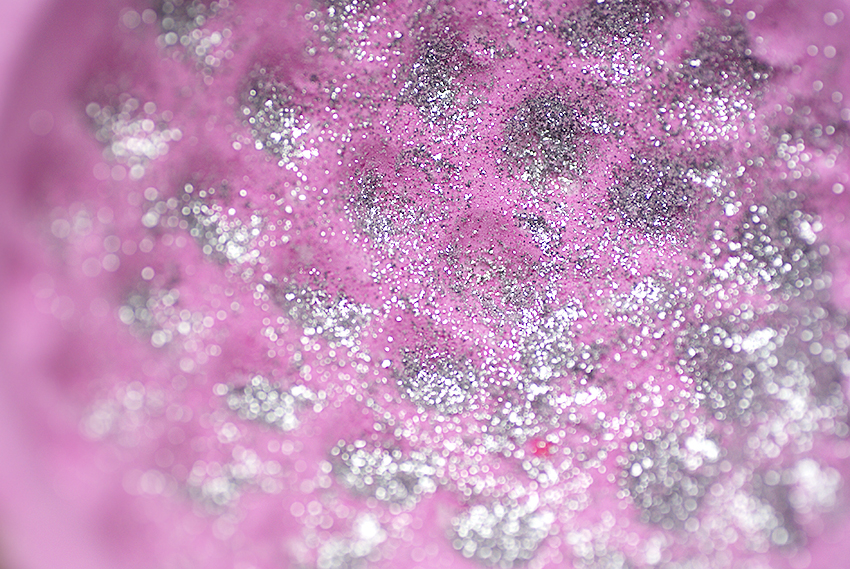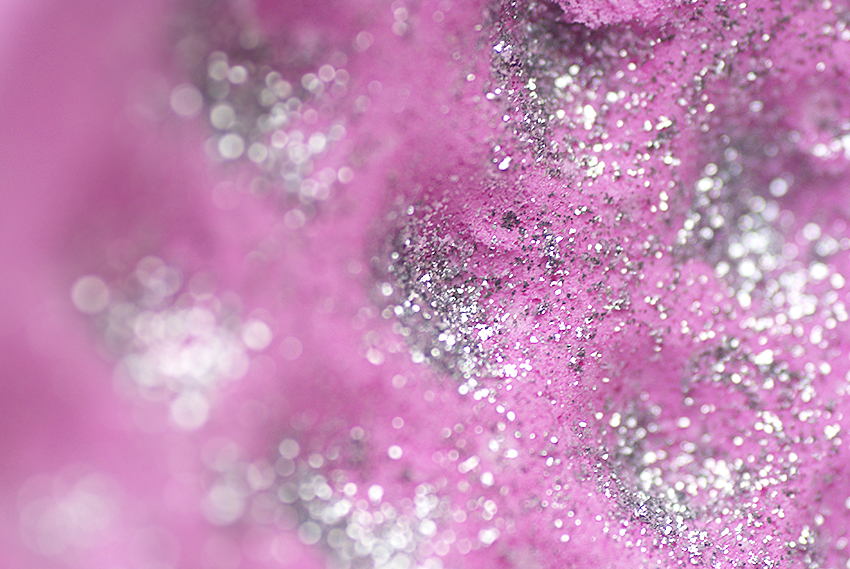 What's in it?
Cocktail Sieve smells of ylang ylang, jasmine and rose. I never expected the scent to be this good! I'm not a huge fan of floral scents, but this one is actually very pleasant. Inside there's ho wood oil, ylang ylang oil, jasmine absolute and rose absolute. The silver glitters are made of synthetic fluorphlogopite, which is a biodegradable alternative to glitter.
Since this bath bomb is already very floral, it's logical to think that another floral scent would go very well together. But you never know, some combinations could really surprise you. I'd suggest a bubble bar like The Comforter, or the Rose Jam bubbleroon for a more floral rose scent. Since the sieve would turn the water pink, they would both be a hit as well, since they're also pink. But it's all up to you — you can create endless combinations, which makes this product very fun!
Play the video in 2160p quality and on full screen for the best experience!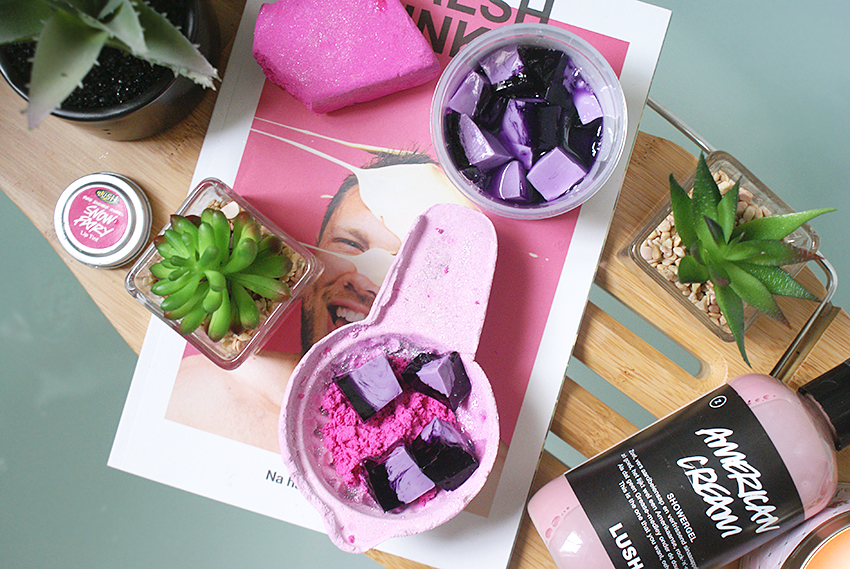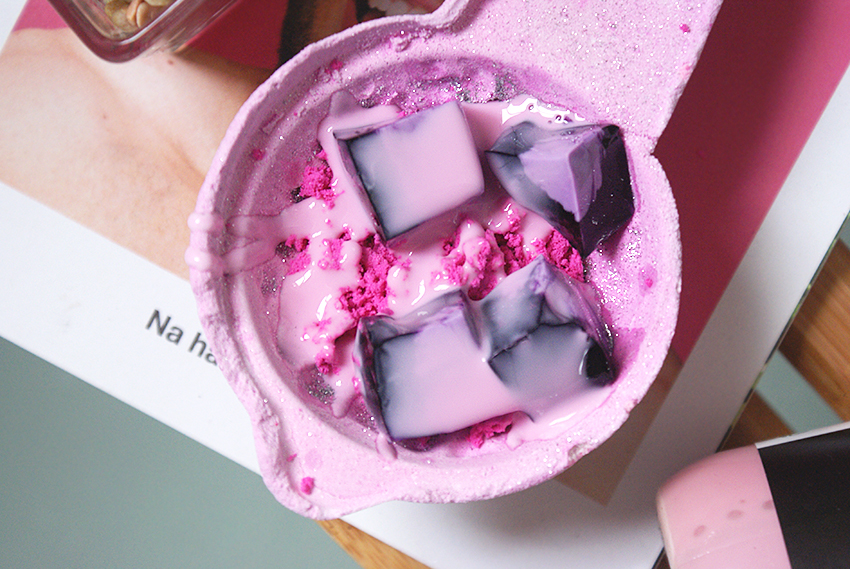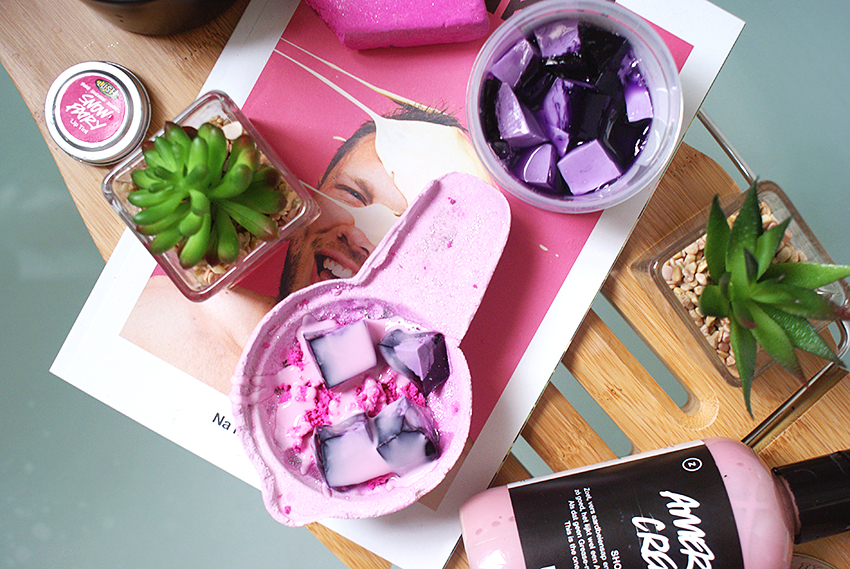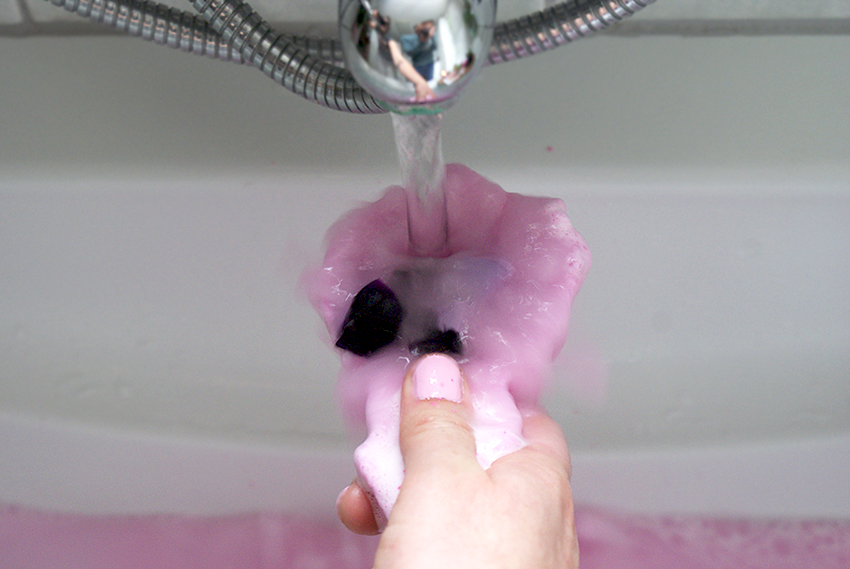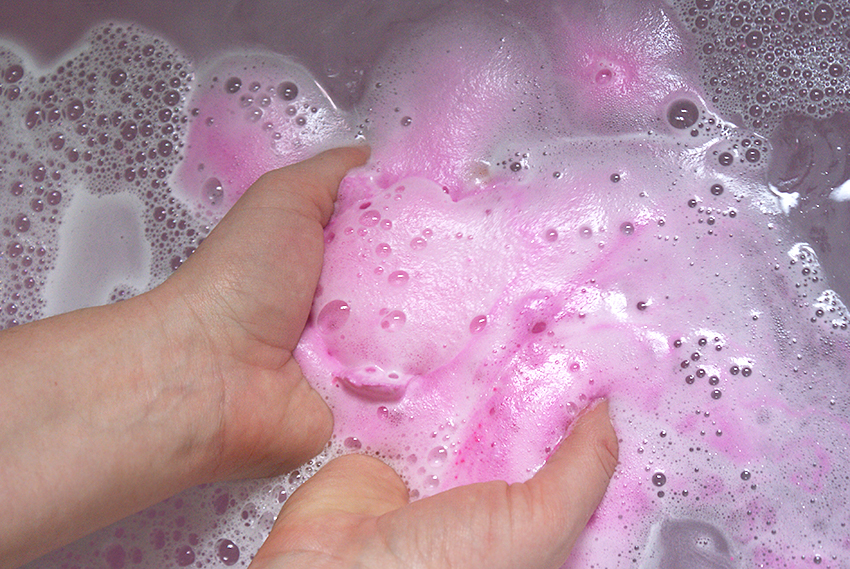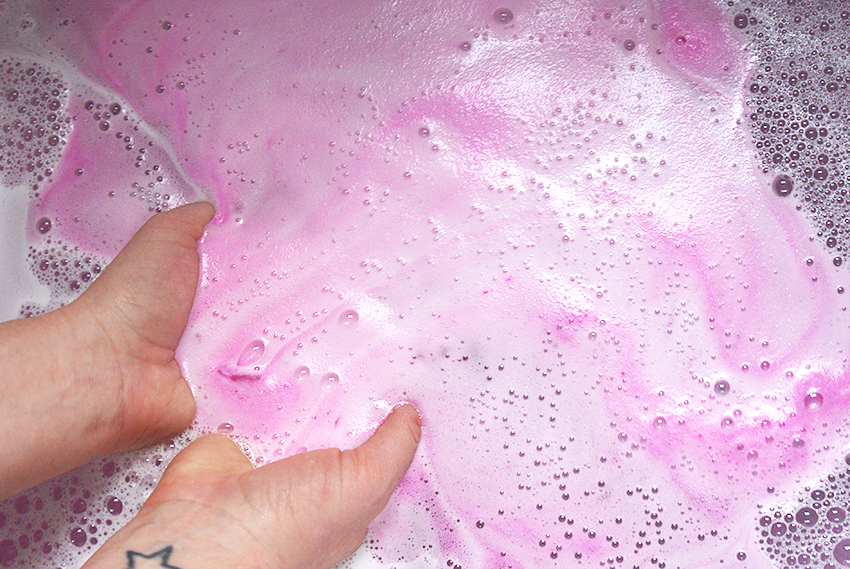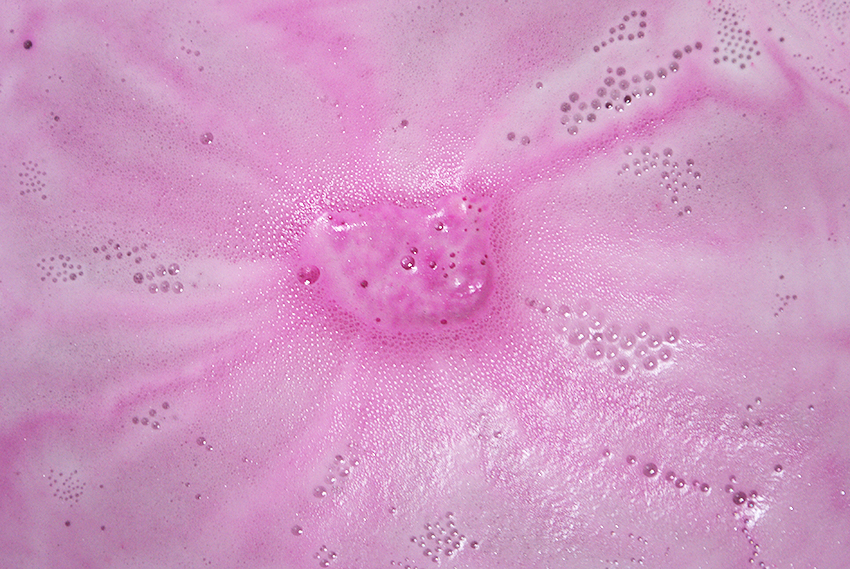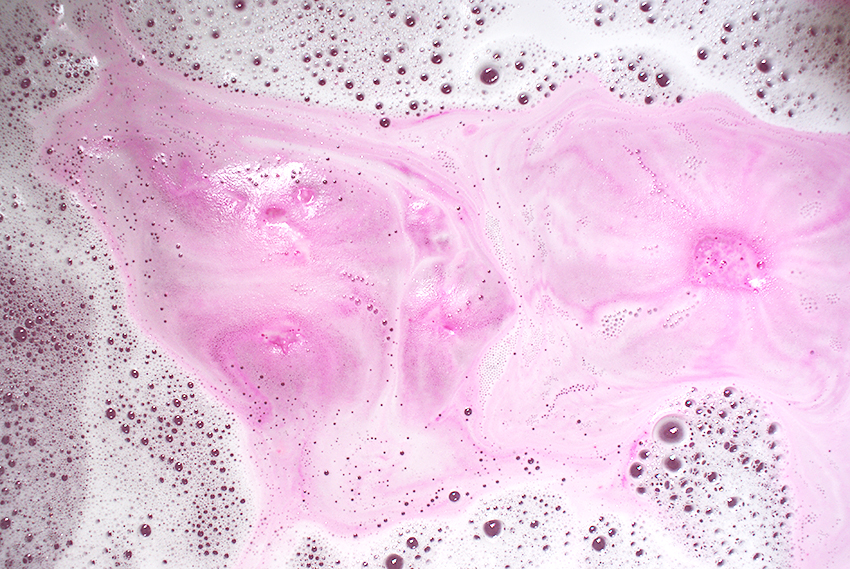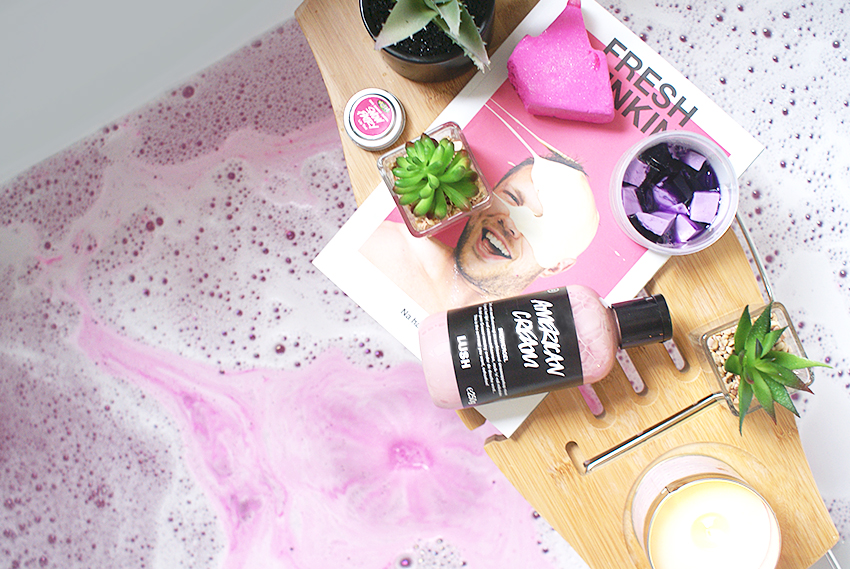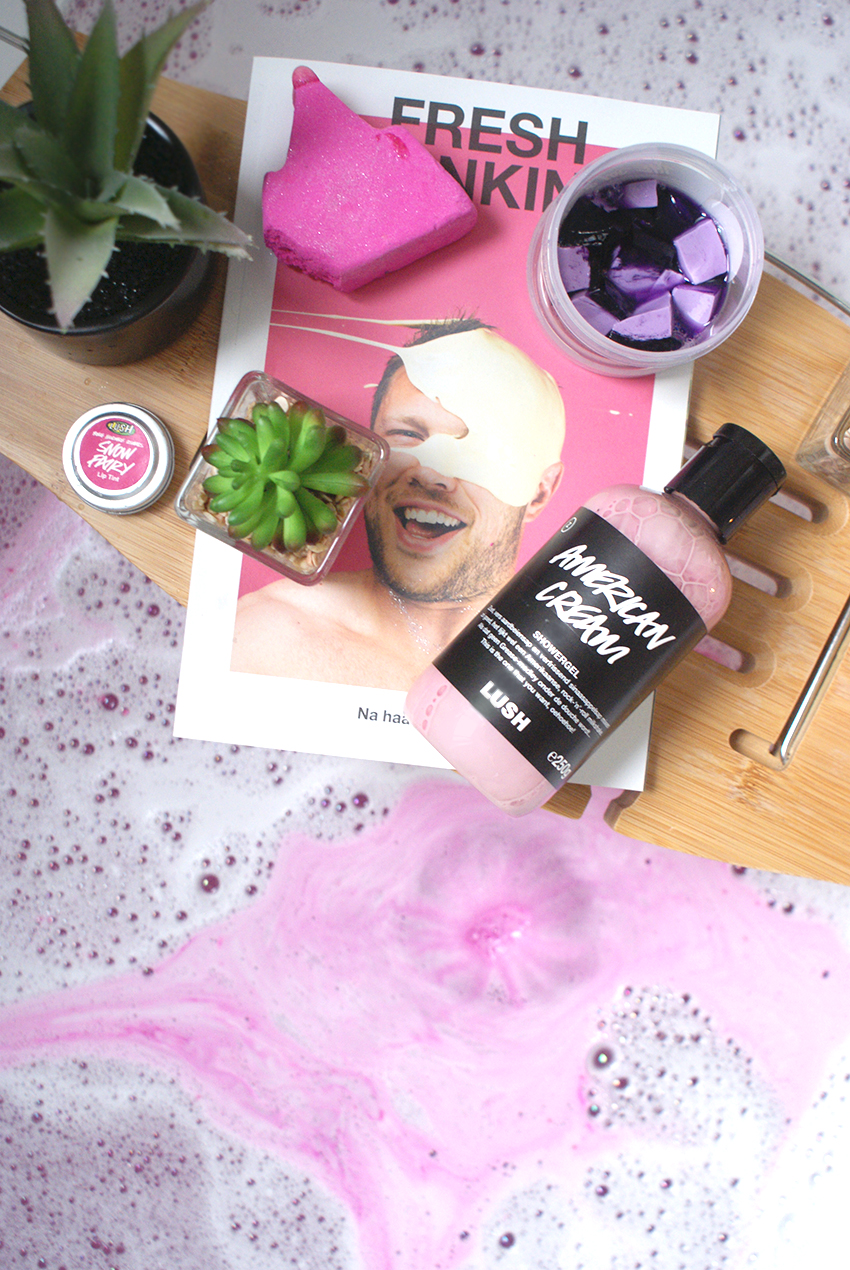 What do I think?
I decided to put in a little piece of crumbled Candy Mountain bubble bar (smells like Snow Fairy), small pieces of Joy or Jelly shower jelly (smells like Sex Bomb) and some American Cream shower gel swirls. After all, I didn't want to mix colors, so I played it safe and went for a pink bath. When I had filled up the Sieve, I held it under the water's flow. The pieces of jelly washed out quickly, but the bubble bar remained well and created lots of bubbles. Oh, and fortunately, the bath bomb did not disintegrate as quickly as a bath bomb would.
The Cocktail Sieve broke off at one point, so now I was just holding the handle. I put it into the water and let it fizz — both pieces of the bath bomb fizzed real quick. The water now had a gorgeous, magical shade of dark pink, filled with silver lustre. These are still noticeable on your skin after bathing, they won't even come off when you take a shower. I don't mind being covered in glitters, but if you don't like glitters — you might want to reconsider another bath bomb. Golden Egg perhaps. He he he.
(Just kidding, do not buy Golden Egg if you hate glitters 🙈)
The smell was even more floral thank to the pieces of Joy of Jelly (which smells like ylang ylang), but the Candy Mountain and American Cream made the overall pretty sweet. It was a magical bath, apart from the fact that the water was too damn hot, so that I climbed out of the bath like a sweaty and shriveled lobster. And covered in glitters.

Lush Cocktail Sieve Bath Bomb costs £3.95