How to use a Lush bubble bar?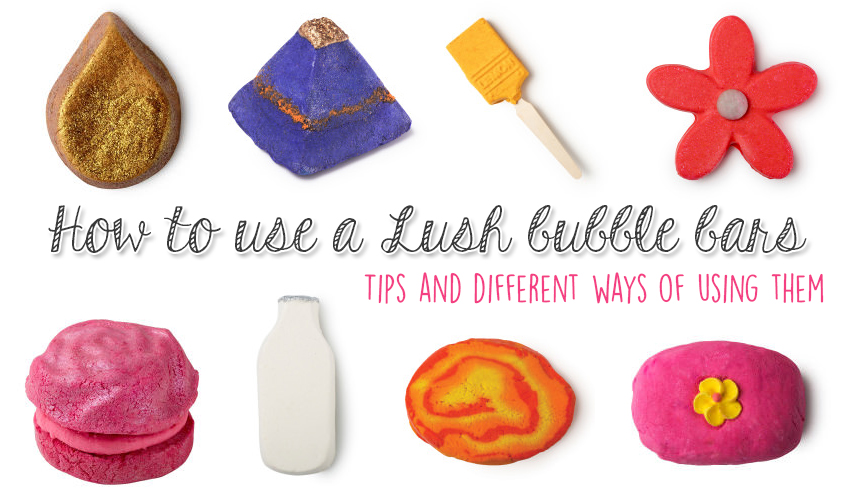 If you have a bath, you are probably known with Lush's bubble bars. What, you're not? Go stand in a corner. Be ashamed of yoruself. Bubble bars are the ultimate way of creating walls of bubbles in bath. They're really fun, so if you haven't used one before, you're totally missing out. But fear no more, today I'll tell you all about these lovely products. And of course, I'll share numerous of ways on how to use a bubble bar.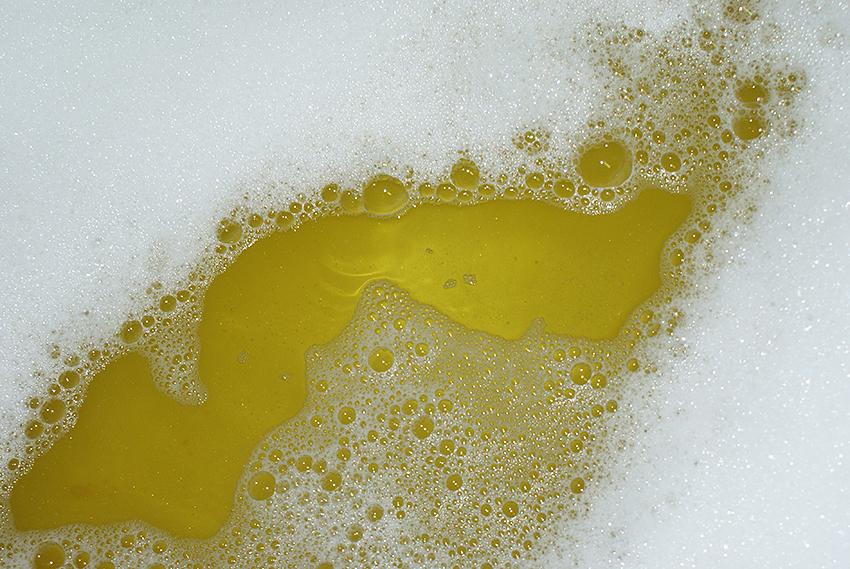 "Frothy and fragrant bubbles are at your fingertips with our bubble bars. Crumble one of these self-preserving bars under running water to reveal heaps of bubbles for a luxurious, inviting bath. The only thing that might make your bath even better? Adding candles, a soundtrack and maybe a bathing companion, too."
A bubble bar is a product from Lush (but other brands have them as well) that is used for in your bath. There is a variety of shapes, sizes, colors and scents. You have the bestseller The Comforter, which smells like berries — a very sweet and fruity scent. It also makes the water turn pink! There's also Brightside, which has the same look, but this one smells very uplifting and orangy. The water will get an orange shade, very cool. You can use a bubble bar combined with a bath bomb, but you can also use a bubble bar alone. It will provide scent, color and bubbles in your bath — enough for a lovely bath session.
A bubble bar is made by the main ingredient Sodium Bicarbonate. Combined with Cream of Tartar (Potassium Bitartrate) in a shampoo-like base, a thick paste is created, which can be kneaded into any desired shape. Add Sodium Laureth Sulfate for creating bubbles. Finally, add some other ingredients such as essential oils and woohoo: you have a bubble bar!
Product Inventor and Co-founder Helen Ambrosen explains: "Creating solid bubble bars turned into an art form. You could make all sorts of shapes, all sorts of sizes, but also you didn't need a synthetic preservative."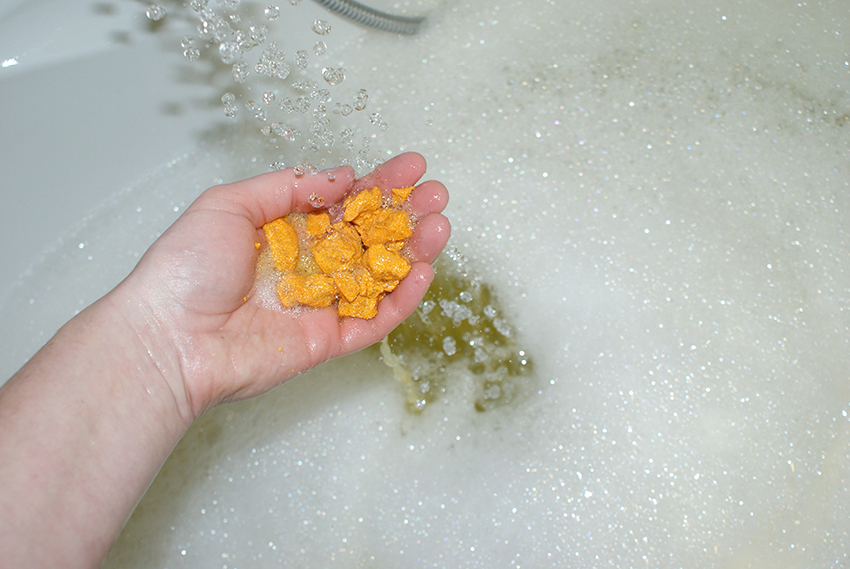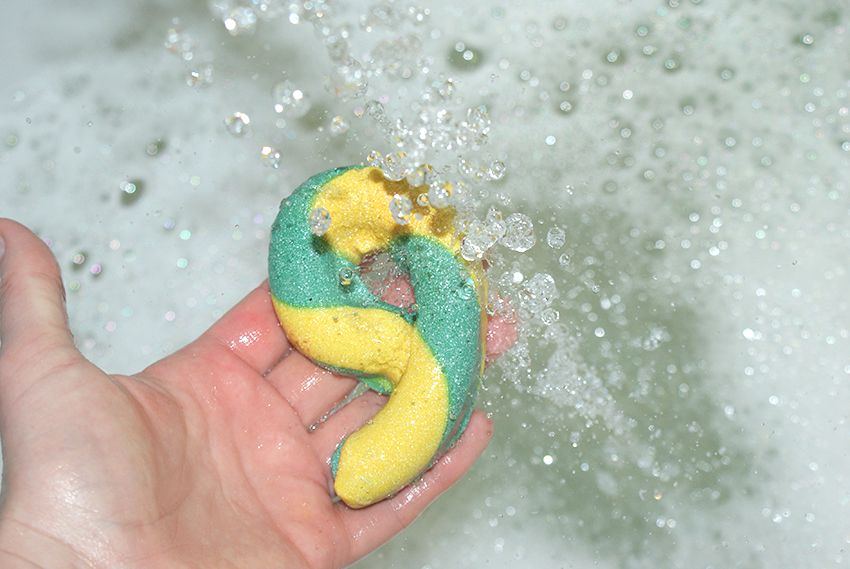 Crumble under the tap
First of all, there's two kinds of bubble bars. One of them is a reusable bubble bar, these are mostly on a wooden stick, like Pink Flamingo or Candy Bubble Brush. The texture is harder, it's more different to crumble them. Reusable bubble bars can be simply held under the running tap. Make sure to always store the bubble bar in a dry place, after you used them.
Now, the regular bubble bars can be crumbled pretty easy. You can break off a piece, cut a bubble bar in multiple pieces, or you could even chop up the whole bubble bar. If you cut it up to little crumbles, you can scatter a handful into an empty bath. Put the tap on and you'll get even more bubbles then holding a bubble bar in the water's stream.
Holding the bubble bar, of a part of it, under the running tap is an easy and quick way of using it. Though it doesn't give as much bubbles as the other ways, in my experience. But it depends on the intensity of the stream, the bigger of harder the stream, the more bubbles you will get. A small, modest stream won't give as much bubbles. And of course you want to use the bubble bar to the fullest!
You will notice that when you hold a piece of bubble bar in your hand and turn on the tap, small pieces of bubble bar will slip out of your hand into the bath. This isn't really such a waste, since they'll end up in the water, and when the water's flow hits the water, they will still create bubbles. Yet I prefer a way in which there's no spillage at all.
In a sieve
As you can see on the photos, another way of using a bubble bar is putting it in a sieve. Crumble the bubble bar or simply break or cut off a piece, and put it in the sieve. Hold it under the tap and sit back (as long as you're still holding the sieve) and watch how bubbles are made. Sieves come in all sizes, I prefer to use a smaller one. I use it specifically for my bubble bars, it's great. Once again, the more intense the water's flow, the more bubbles you'll get. Are you ready for bubbles?!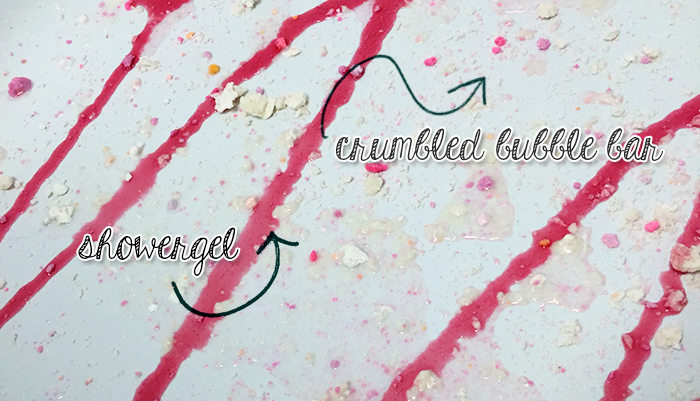 Crumbled in an empty bath
This is the way to make the most out of your bubble bar. This will create a LOT of bubbles. Thus, you don't need much bubble bar for this. Just make sure your bath is empty, then break or cut off a piece of the bubble bar, crumble it into small pieces and scatter all over your bath. Optional: add some swirls of shower gel, this will also create bubbles! Now put the tap on and watch your bubble bar turn into a mountain high wall of bubbles. Well, almost then. Chances are, if you want to use a bath bomb now, you won't see the effects of it, because the whole surface will be covered in bubbles. But like I said — just a bubble bar is enough for a bath session!
Swirl through the water
To do this, you might need a bigger piece of bubble bar, but if you do it like Erica does in the video above, you'll get a great amount of bubbles out of it! What also works, is putting pieces of crumbs of bubble bar into the water, then run your hands firmly through the water. It gives the same effect a whirlpool would do, but now you are the whirlpool. If you use a reusable bubble bar, you can twirl the bubble bar through the water. If you have enough bubbles, store it somewhere where it can dry, so you can use it a next time.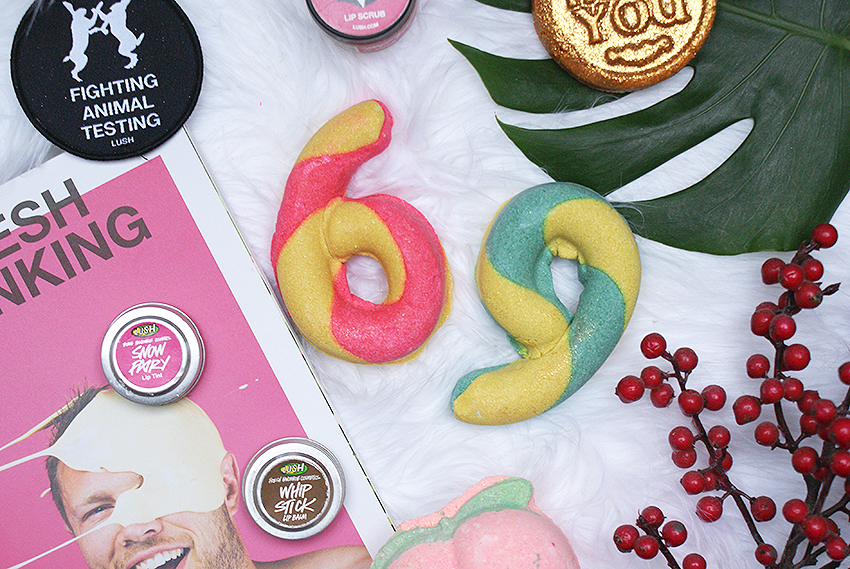 What bubble bars do I recommend?
Personally I love the seasonal bubble bars, because their scents are related to the season we're in. But from the main range, I'd suggest Rose Jam bubbleroon, a bubble bar that looks like a macaron. The part between the halves makes your skin feel amazingly soft. Also, it turns the water pink, and the scent is wonderful — a warm, sweet and delicate rose and vanilla scent.
Sunnyside bubble bar is also great, if you don't mind coming out the bath looking like a stripper. Not there's anything wrong with that, but I mean, lots of glitters and such. The water will be filled with golden lustre, which is beautiful to see. The scent is also really good, it smells like sweet wild orange, lemon and tangerine oils. This is definitely one of my favorites.
Another popular bubble bar is the Milky Bath bubble bar, which makes your skin feel incredibly soft and hydrated afterwards. It's a fresh scent, which many people love. There's a few sparkles in the water. Generally, it's a great bubble bar which you definitely need to try for yourself!
These were my suggestions, and you'll also know about different ways of using a bubble bar by now. There'll probably be more, but these are the ways I know. I hope I explained everything clear, if not, feel free to leave a comment! I'm also curious about your way of using a bubble bar.

2 Responses to How to use a Lush bubble bar?