Review: Lush Aubergine Bath Bomb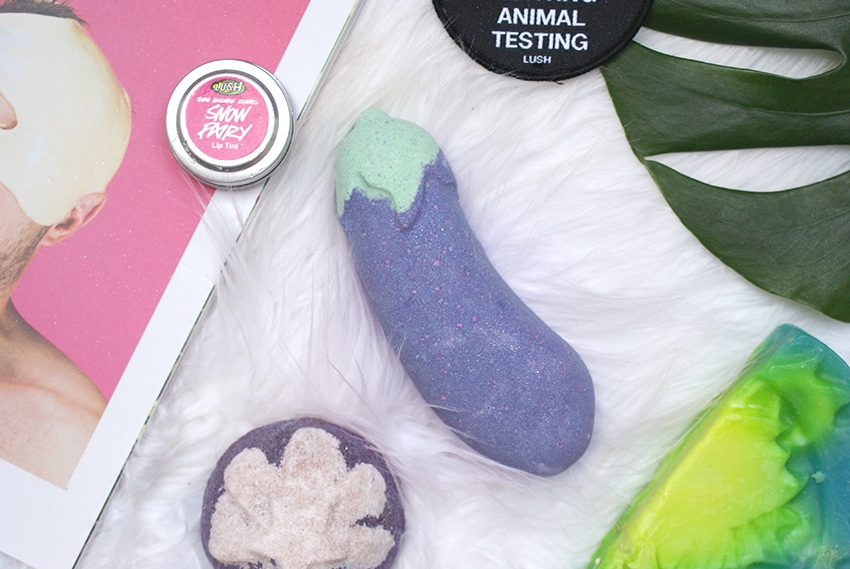 Just when you think you've saw it all, Lush decides to create a bath bomb shaped like an aubergine. An aubergine, guys. Let that sink in. Of course its based on the ambiguous aubergine emoji (admit it, you've also used this emoji for non-food related things), which is the theme of the Valentine's Day range this year. I just knew I had to try this one out. In the tub, that is. Yes lovely people, there's people out there using this bath bomb for other purposes than bathing.
Keep on reading to find out what I think of this product!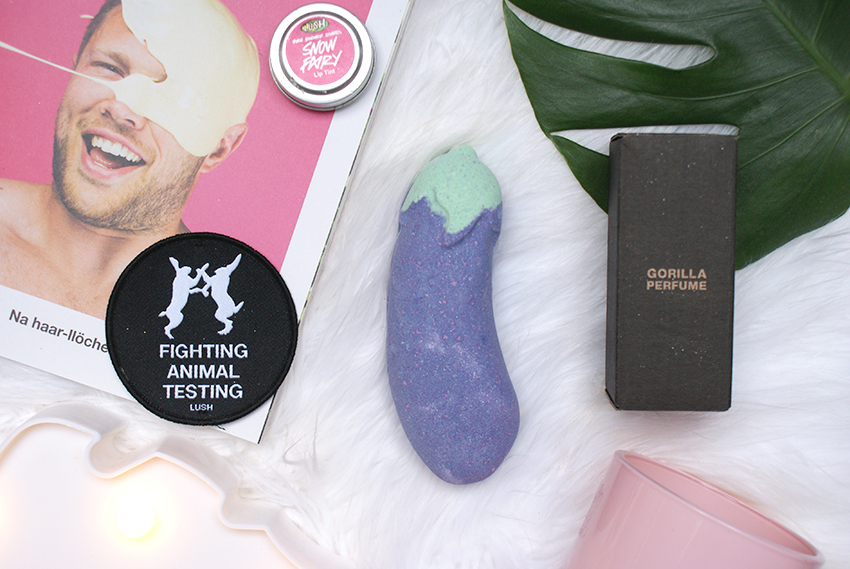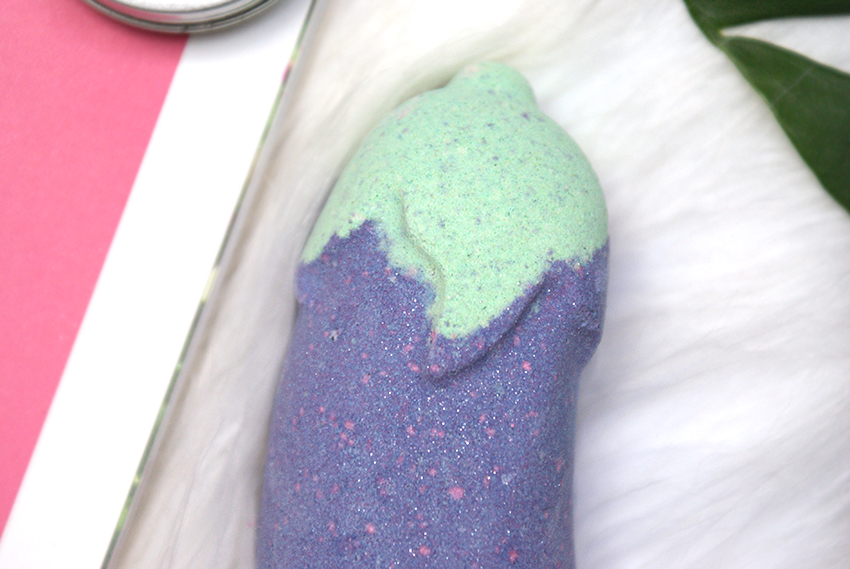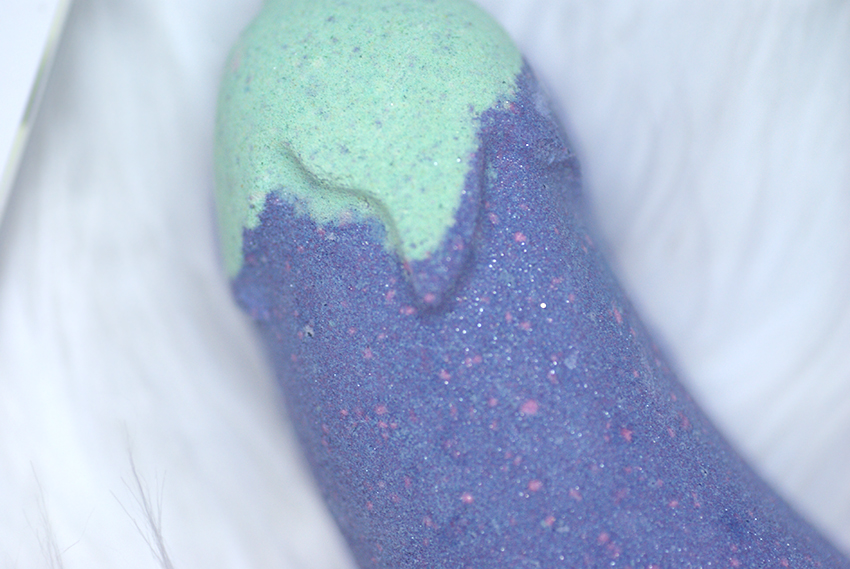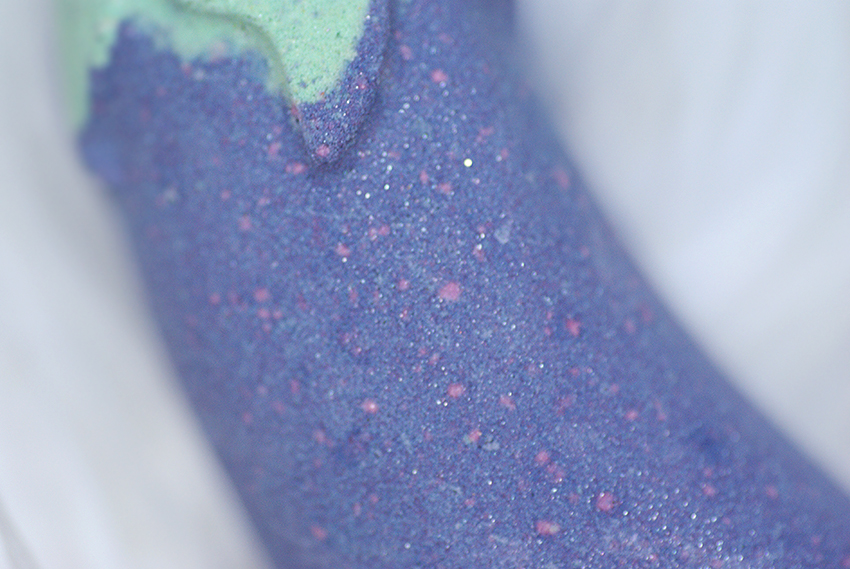 What is it?
Sodium Bicarbonate, Citric Acid, Bergamot Oil, Ho Wood Oil, Litsea Cubeba Oil, Tonka Absolute, Fresh Aubergine, Cream of Tartar, Water (Aqua), Titanium Dioxide, Sodium Coco Sulfate, Propylene Glycol, Synthetic Fluorphlogopite, Tin Oxide, Cocamidopropyl Betaine, Alpha-Isomethyl Ionone, Benzyl Alcohol, Butylphenyl Methylpropional, *Citral, Coumarin, Hydroxycitronellal, *Limonene, *Linalool, Perfume, Colour 77491, Colour 15850:1, Colour 45410:1, Colour 42090:1, Colour 42090, Colour 17200, Colour 42090:2, Colour 19140
Lush Aubergine Bath Bomb costs £3.95 / $6.95 and is part from the Valentine's Day range. It is slightly cheaper than the other bath bombs (except in the USA), but that's because it's also a bit smaller. However, this didn't affect the show it gave away in the tube. It definitely surprised me as far as the bath art concerned — I guess size really doesn't matter!
Bergamot oil, ho wood oil, litsea cubeba oil and tonka absolute are the nourishing ingredients in this bath bomb. The scent as the same as the 29 High Street scent, which is best described as 'scent of any Lush store'. Yes, they seriously have a scent family with this scent. And it's even better than you think. 29 High Street is the place where they openend the very first Lush store. So the next time you step into a Lush store and you're like "damn, it smells good in here" — 29 High Street captured this scent. And so does Aubergine Bath Bomb.
Anyway, how does Aubergine smell exactly? It actually has all lovely fragrance notes bundled in one scent. It's warm, woody, floral, herbal. You can smell the tonka pretty good, while the bergamot and ho wood add a woody and floral layer to it. It's just a wonderful scent, captured in one bath bomb.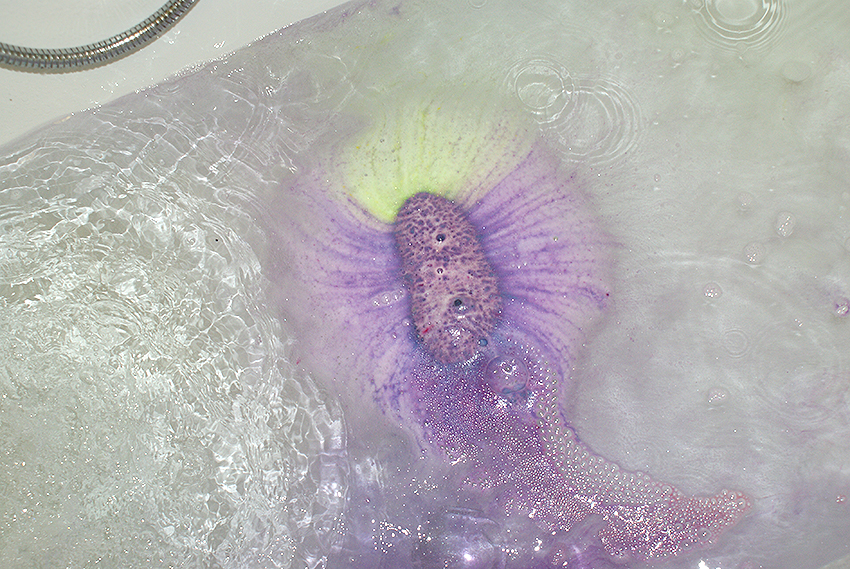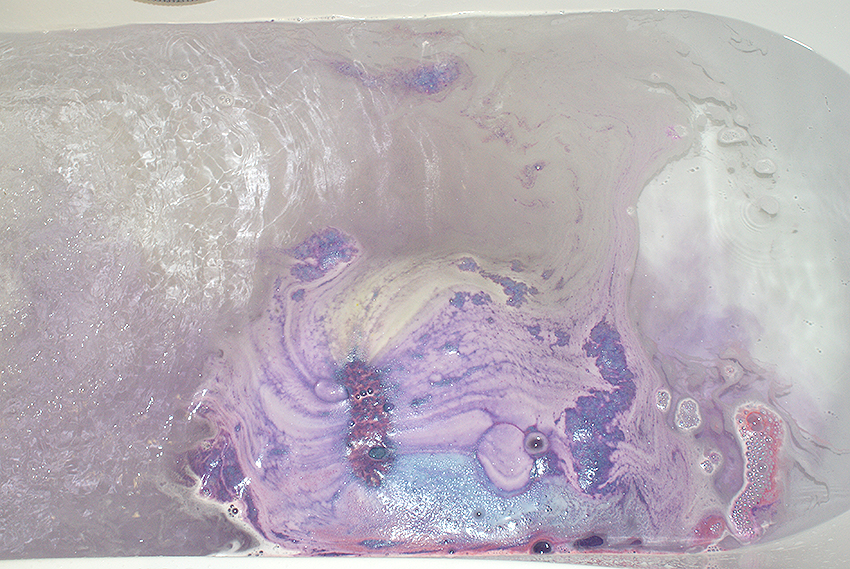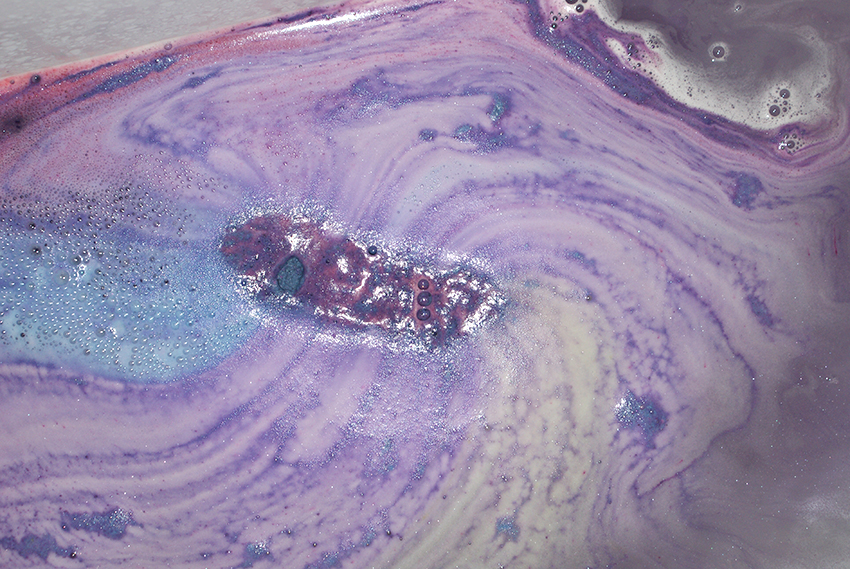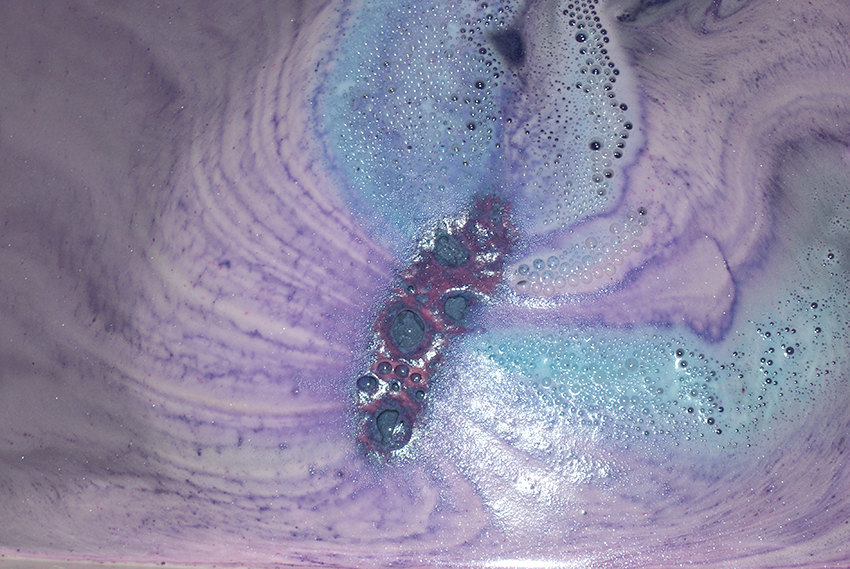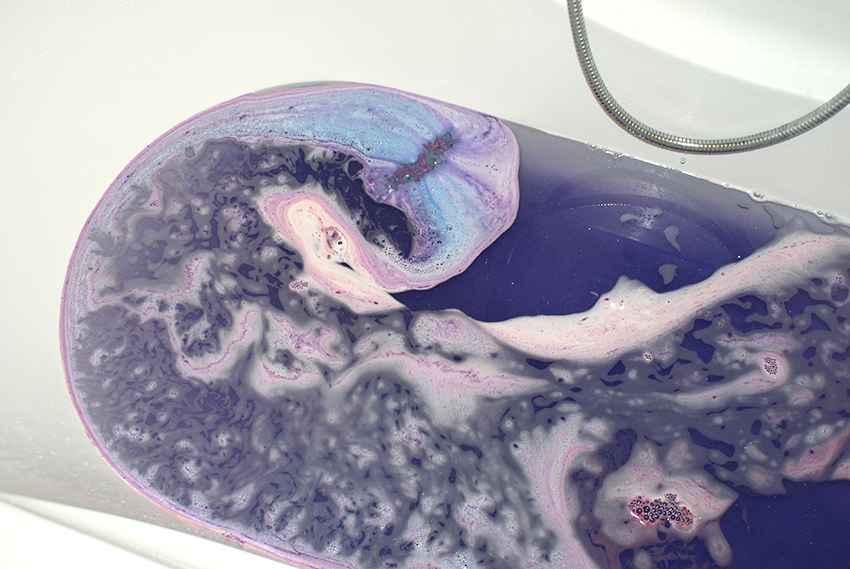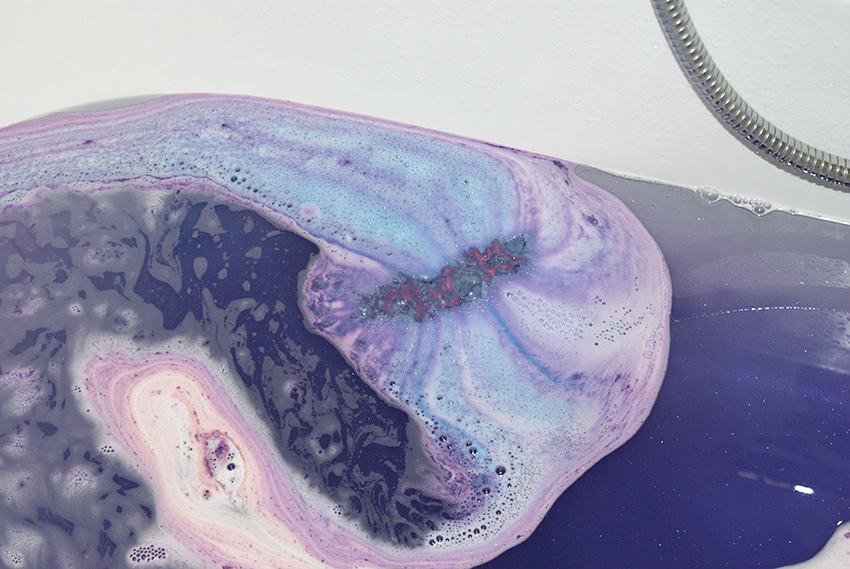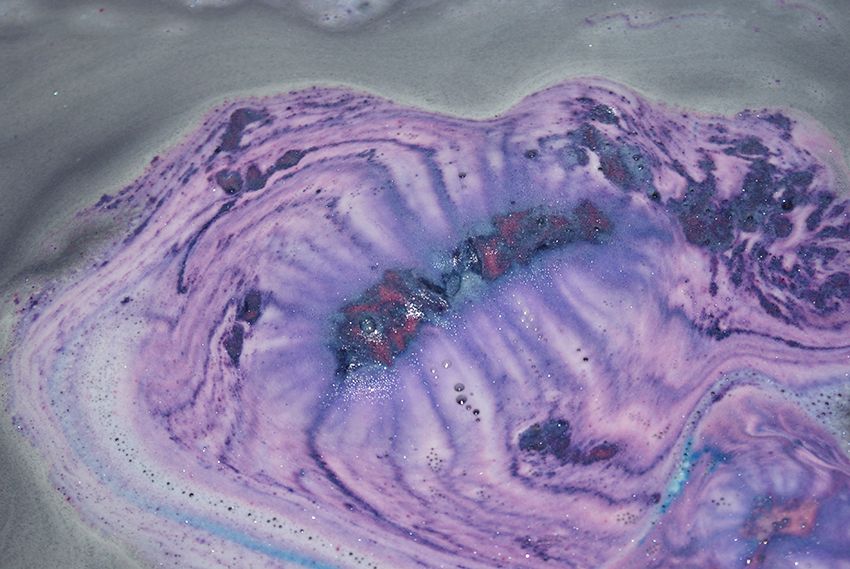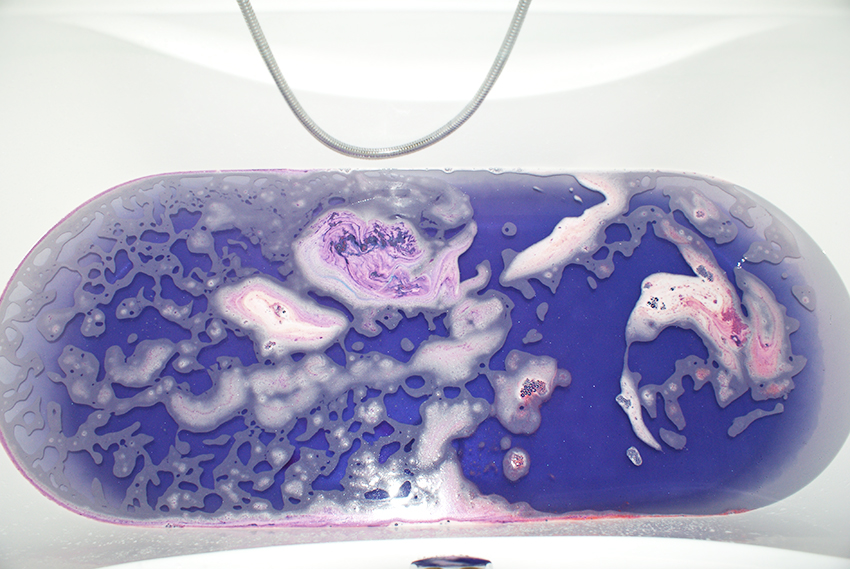 What do I think?
I know, lots of photos! But it is sooo beautiful in the tub. The shape of the bath bomb made it look like there was a gigantic foaming turd in the water, but apart from that it gave away a pretty awesome show. There were swirls of purple and green of the tip, but there was also a surprise color inside: bright blue. The eventual color of the water was dark purple with lots of shimmering going on in the water. My bathroom already looks like a actual Lush store, it now also smelled like an actual Lush store. 10/10! This is a great one to stock up on.

Lush Aubergine Bath Bomb costs £3.95 (England) / $6.95 (USA).