Review: Lush Love Boat Bath Bomb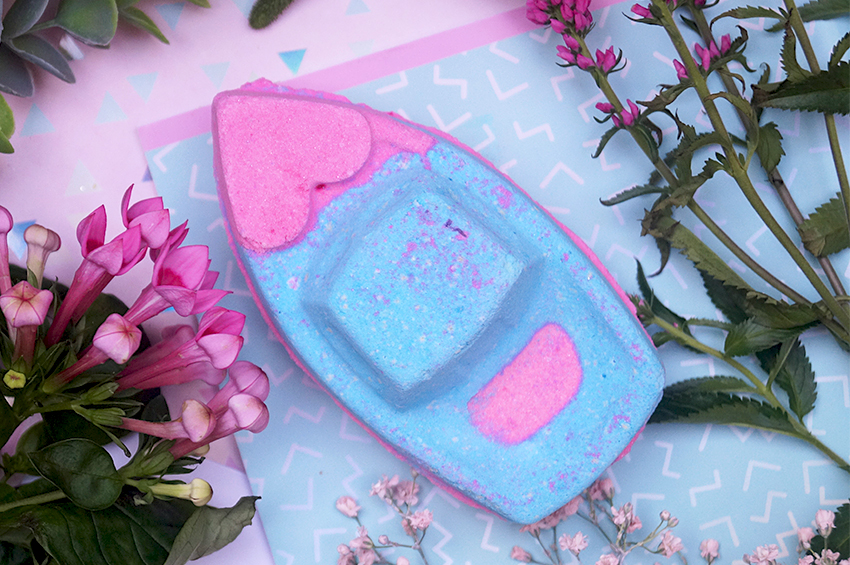 All aboard the Love Boat! This cute bath bomb is part of the Valentine's Day collection, and its cheerful colors are very inviting to step on board. Moreover, in a collection where the other bath bombs are pretty pricey, this bath bomb isn't as expensive as some other bath bombs. Seems to me, this is one to cherish. And to stock up on! But first, let me review it for you.
If you're curious about this bath bomb, then keep on reading.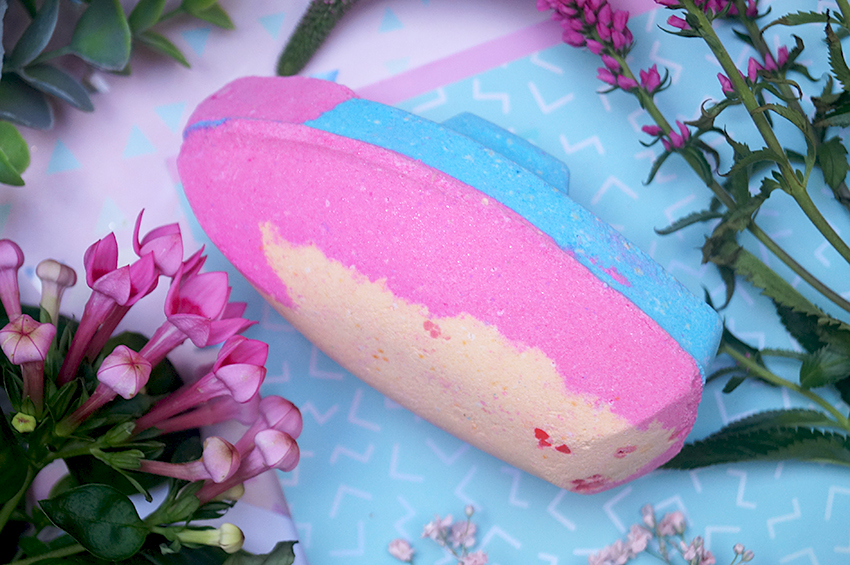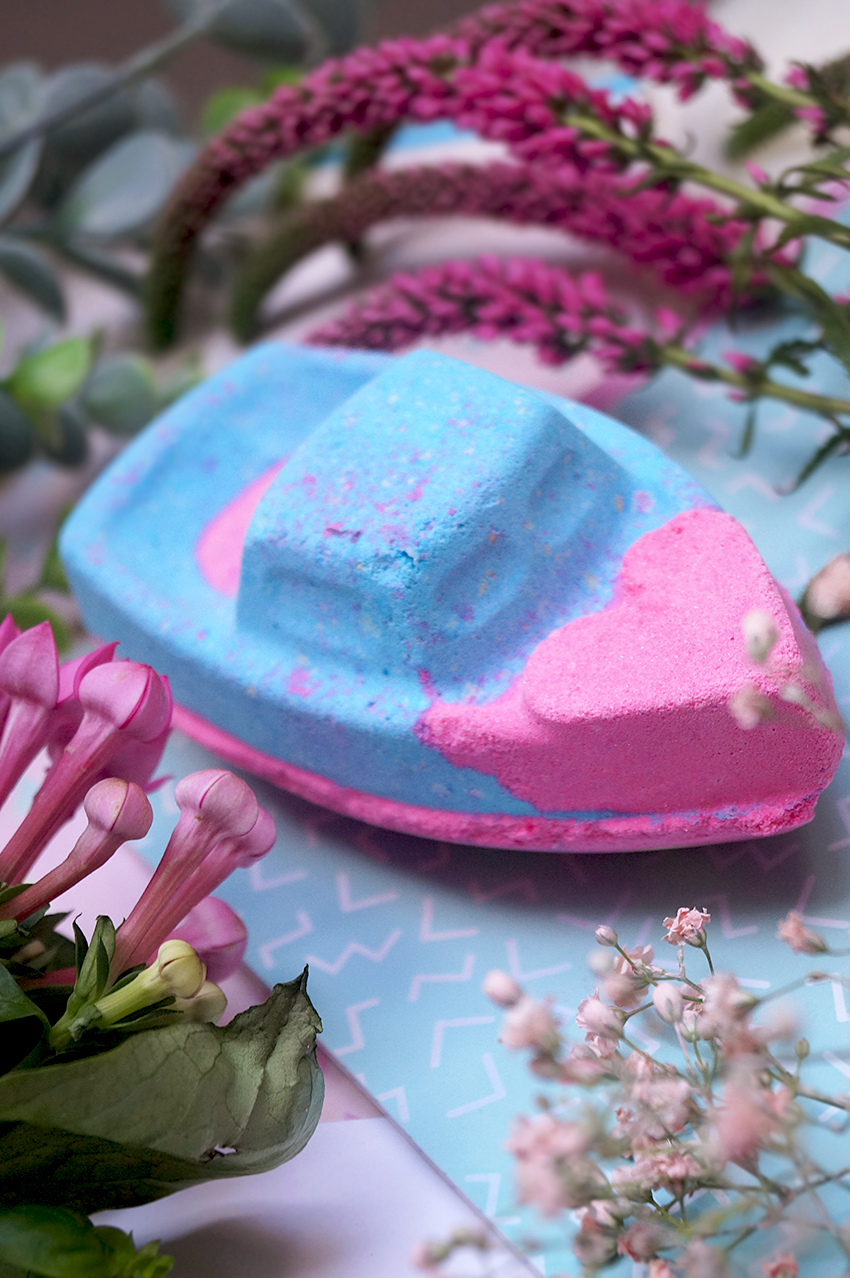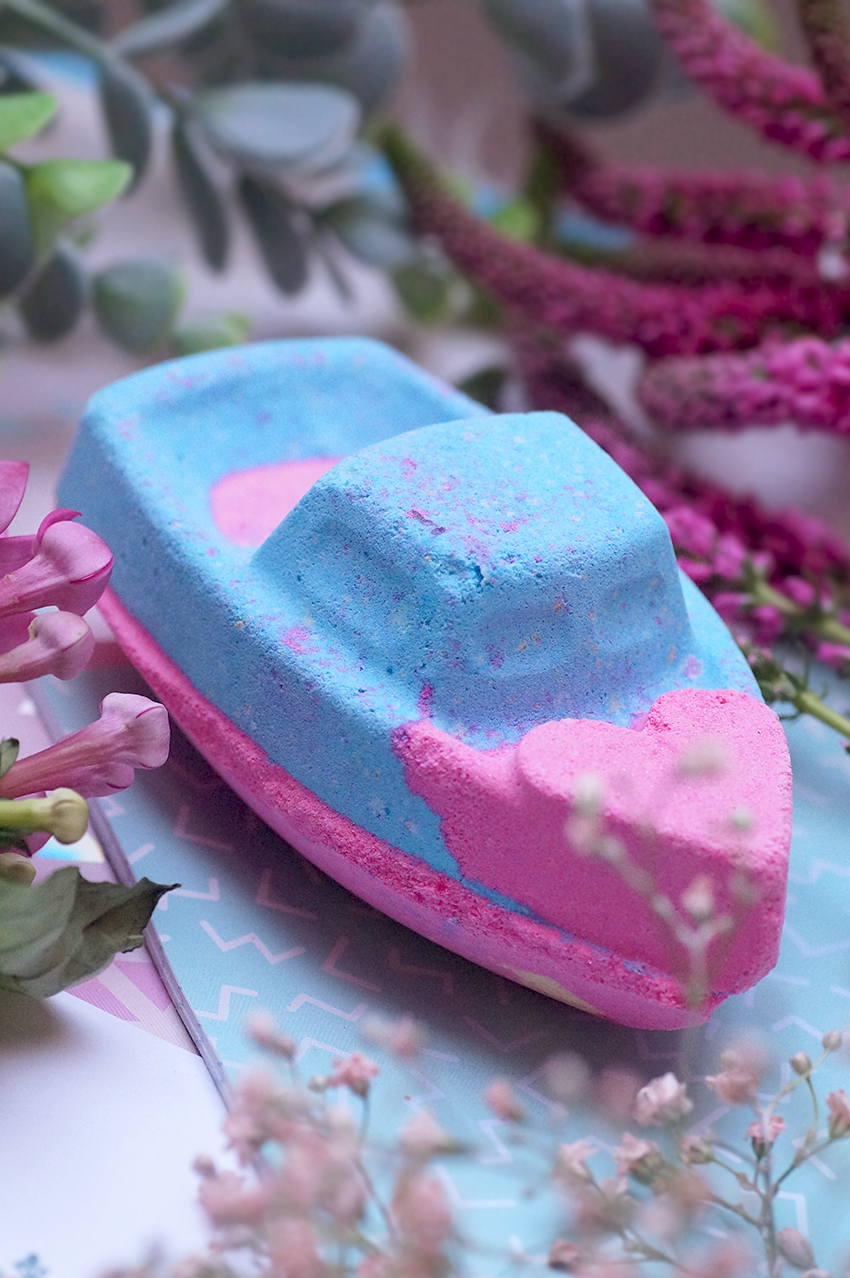 What is it?
Ingredients: Sodium Bicarbonate, Citric Acid, Sicilian Lemon Oil, Organic Sweet Orange Oil, Rose Oil, Cream of Tartar, Water (Aqua), Titanium Dioxide, Glycerine, Sodium Coco Sulfate, Synthetic Fluorphlogopite, Tin Oxide, Cocamidopropyl Betaine, Propylene Glycol, Hydroxy propyl methyl cellulose, Sodium carboxymethyl cellulose, Dipropylene Glycol, *Citral, *Limonene, *Linalool, Perfume, Colour 77491, Colour 15850:1, Colour 45410:1, Colour 16035, Colour 45410, Colour 42090, Colour 42090:2, Colour 45350, Colour 19140:1, Colour 47005:1
Lush Love Boat Bath Bomb costs £4.50 / $6.95 and is part of the Valentine's Day collection. This is now the 3rd year that it's available, and I'm very happy to see it hasn't been too affected by the insane price increases lately. Unlike other bath bombs, this bath bomb has had a price increase of only 25 cents. In The Netherlands, the price hasn't increased. Anyway! This cute, blue and pink boat has a peachy colored bottom with small hearts on it. It's aesthetically perfect — I love the design and the colors.
Love Boat has one of the best scents. An amazing, typically Lush scent. It's fresh and citrusy thanks to the lemon and orange, with an underlying note of rose, making the citrusy scent a little more warm and floral. The orange oil definitely adds a juicy and fruity note. It's the perfect balance between fruity and floral 🧡 It shares its scent with the Rose Lollipop lip balm, but I think it also shares its scent with the discontinued Amandopondo products and the 2014 Rose bubble bar. Regardless, I wouldn't mind if Lush made more products sharing this scent.
Play the video in 2160p quality and on full screen for the best experience! The video has been sped up.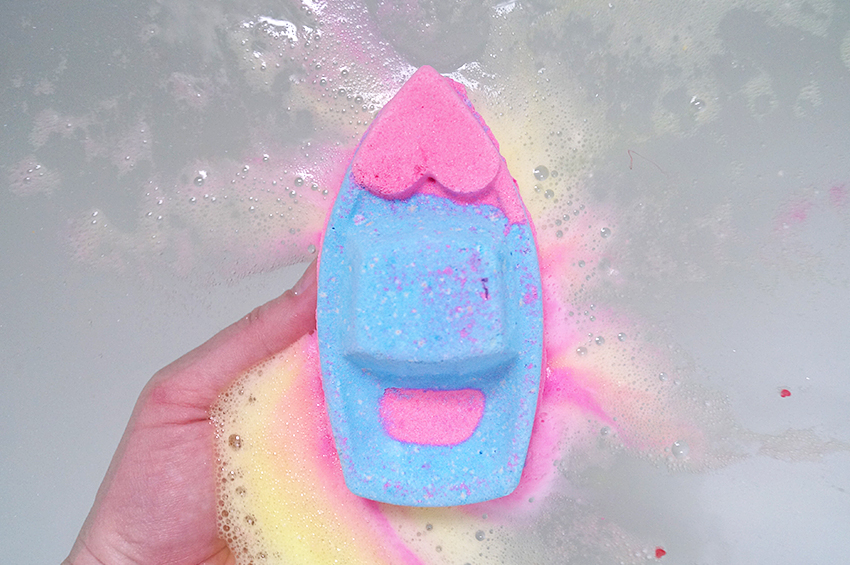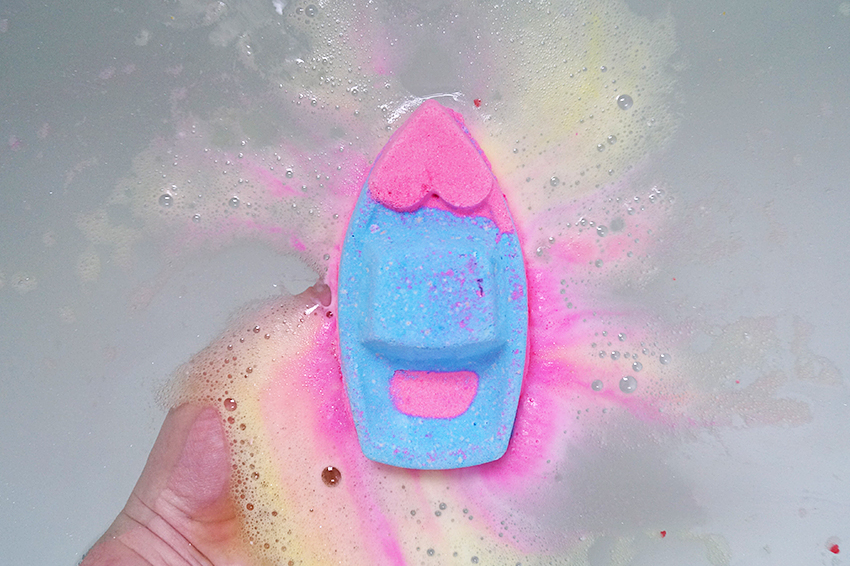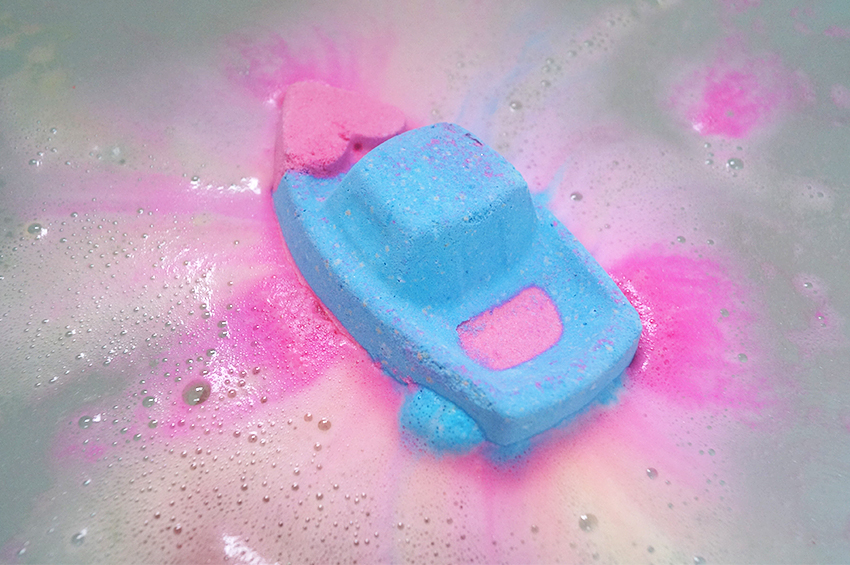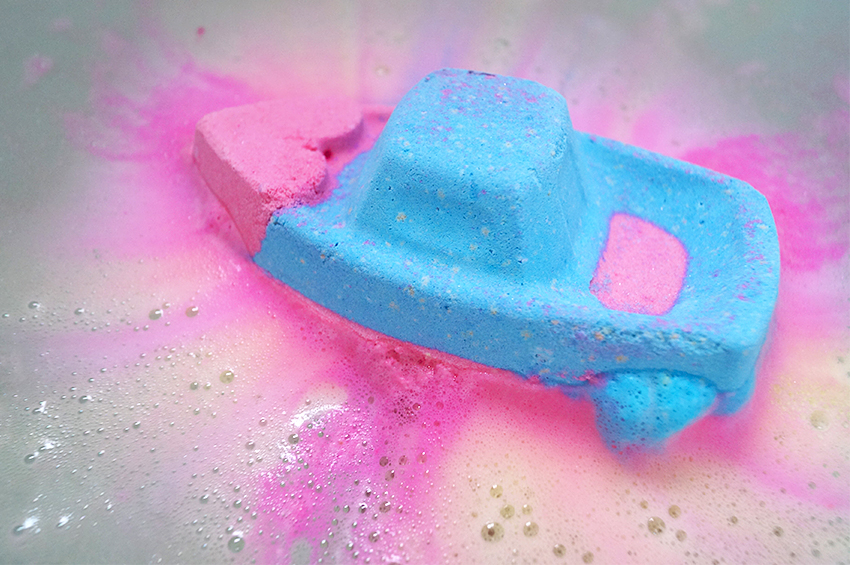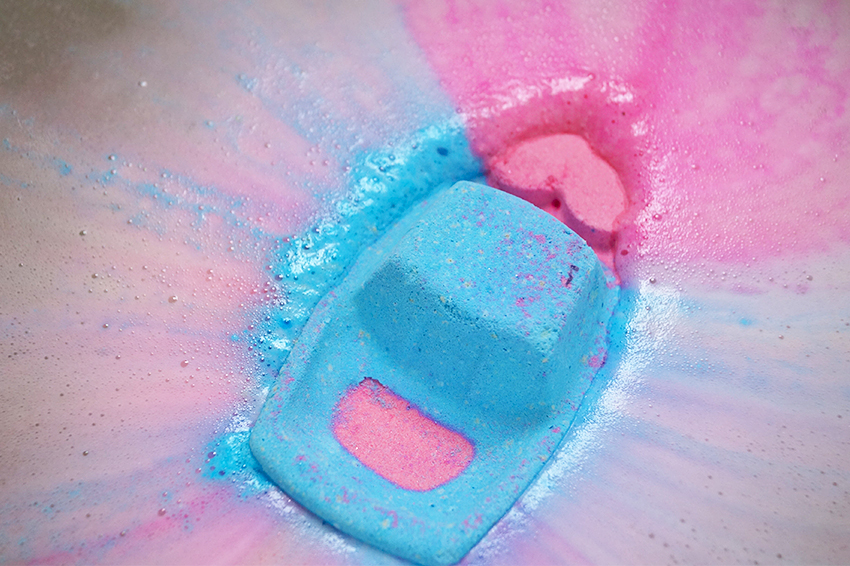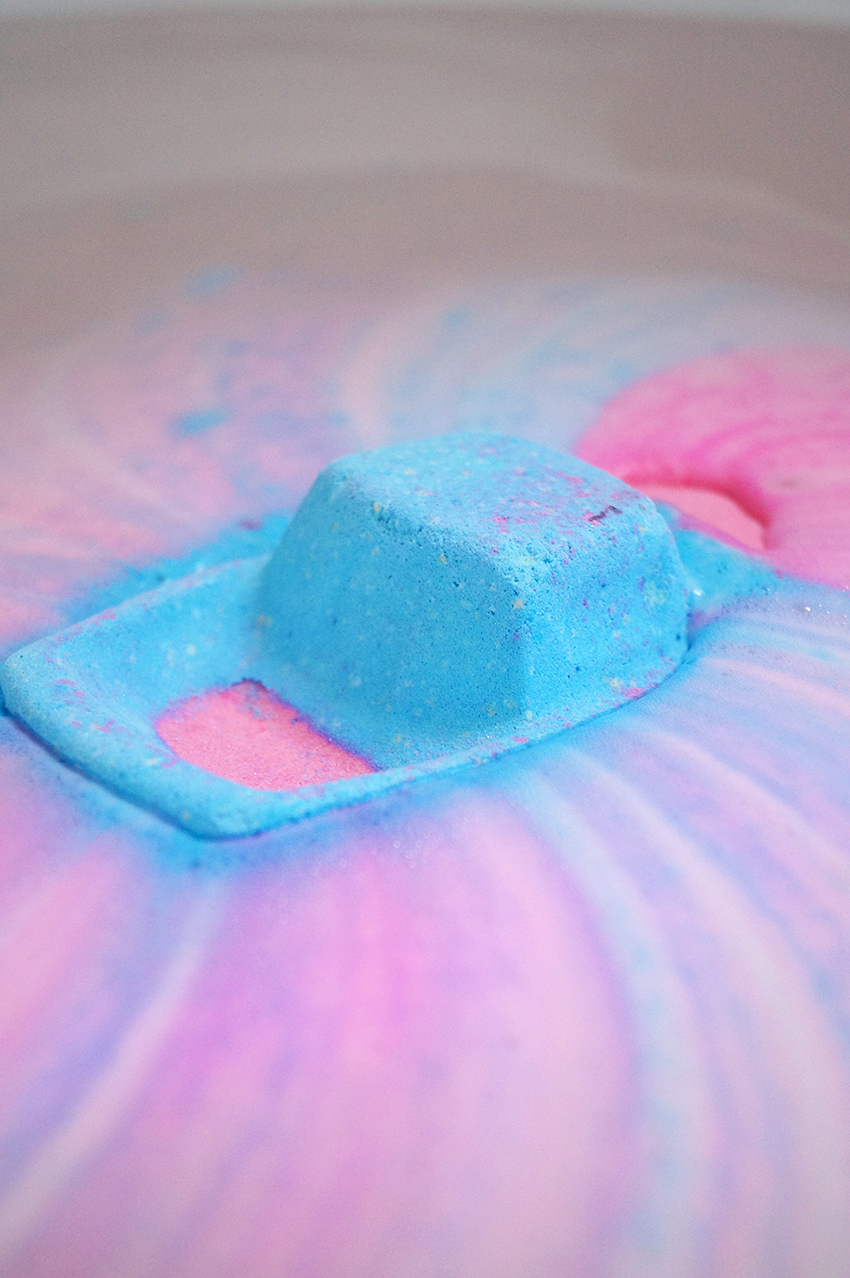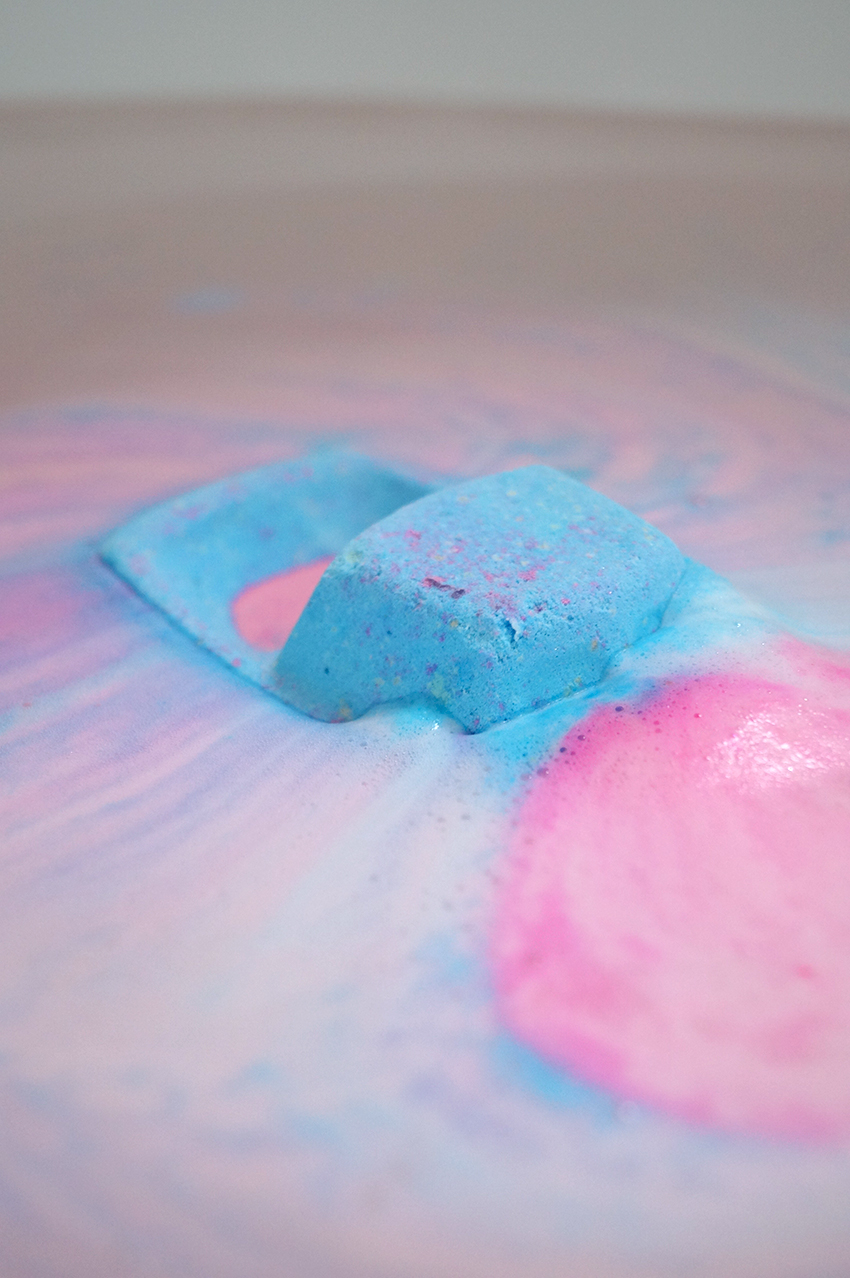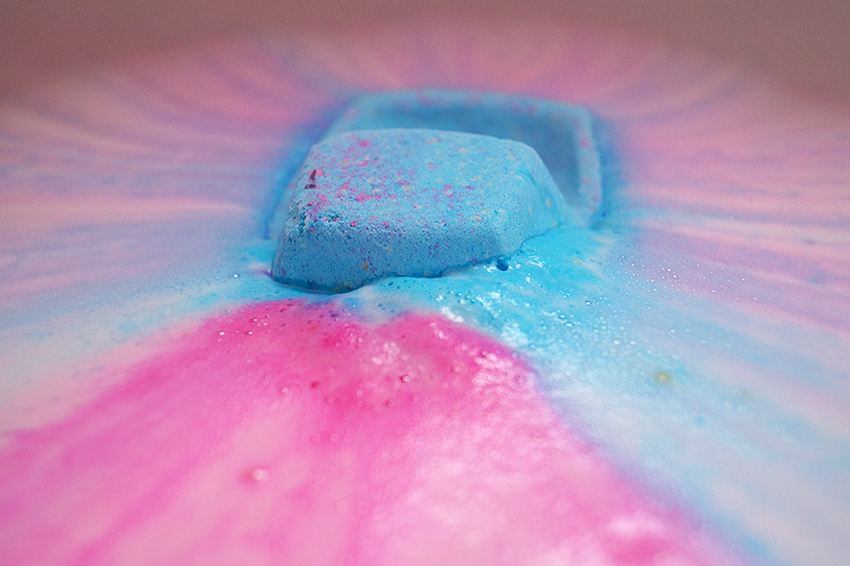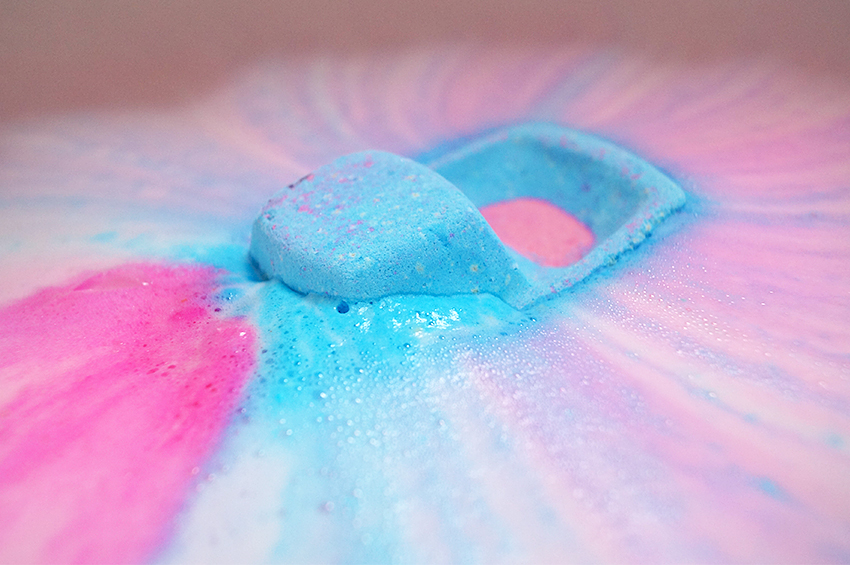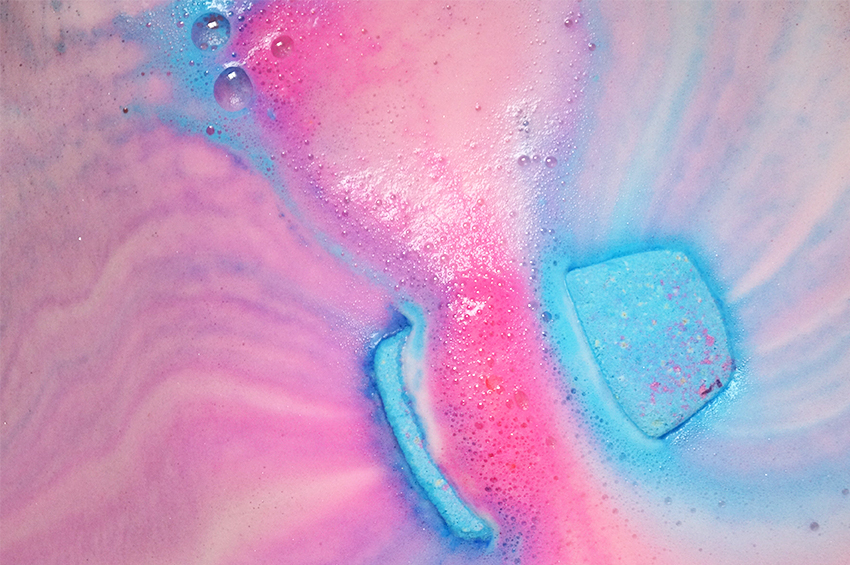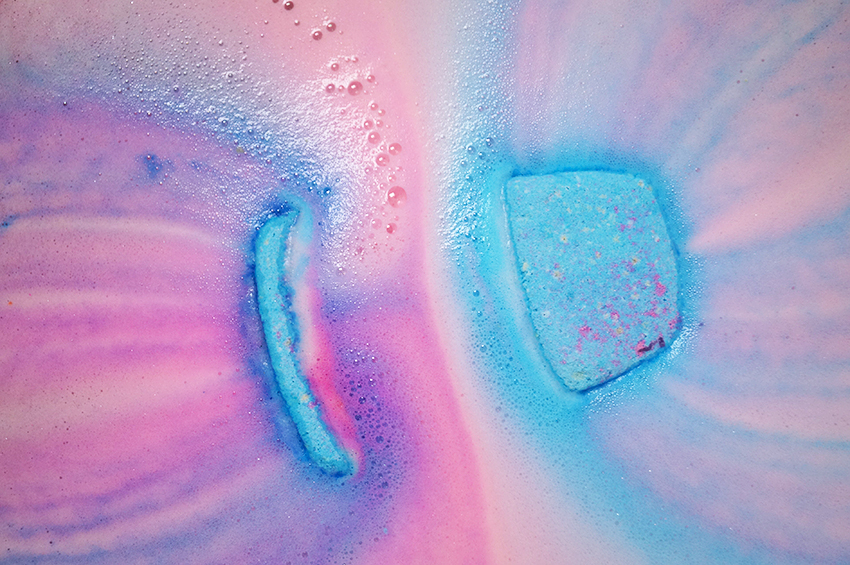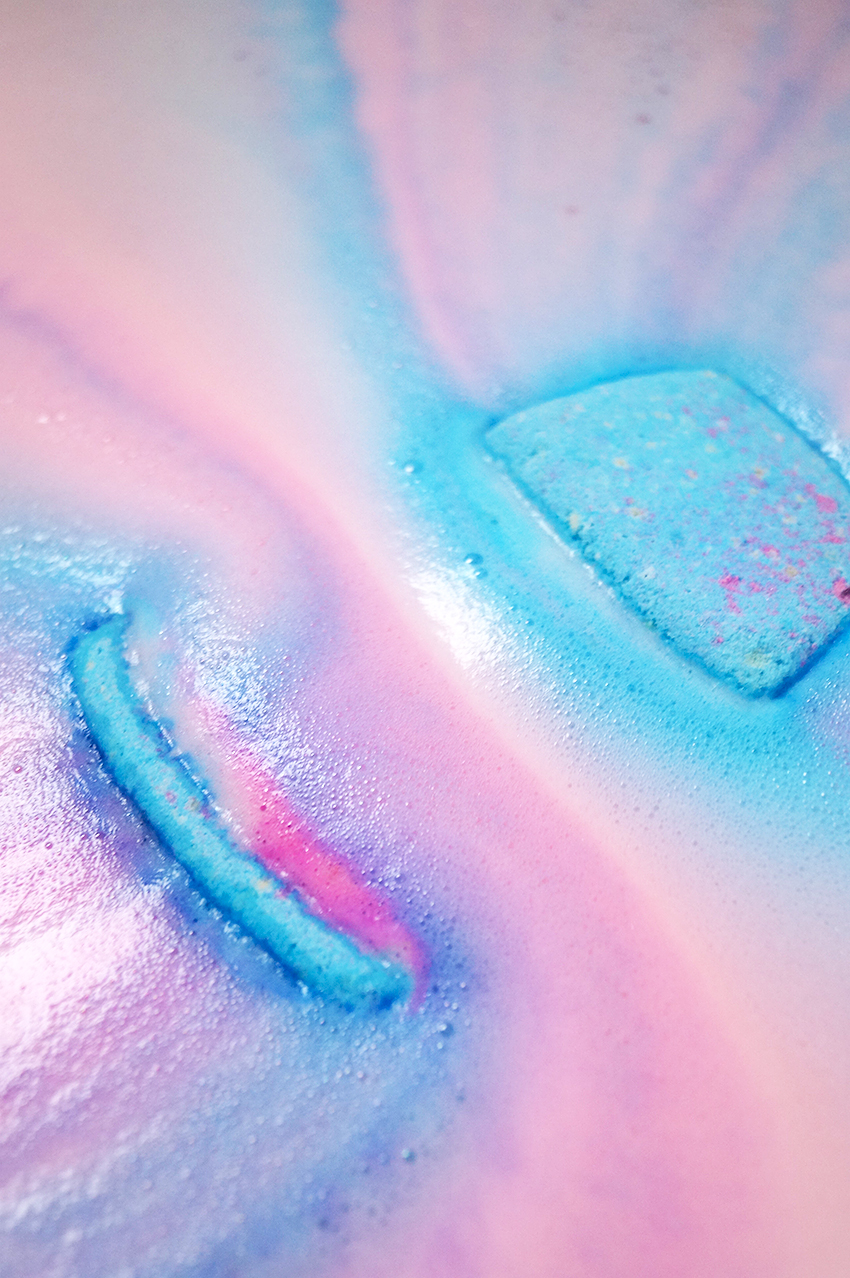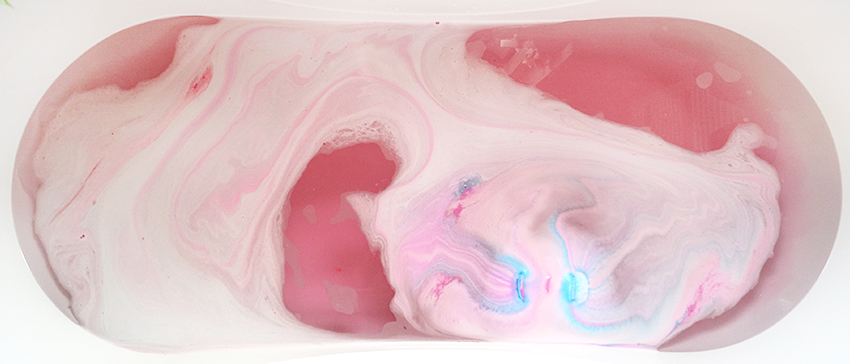 What do I think?
Lots of photos, I know! The more photos, the better the bath art, right? Love Boat starts spurting out streams of yellow and pink foam — actually, it's more of a thick froth that's surrounding the boat. Small, red hearts swim up the surface and a whiff of the cheerful citrus scent greets my nose, giving an instant happy feeling. Love Boat calmly bobs on the water, like a small fisher's boat at the lake, and now starts spurting out streams of blue and purple froth. It slowly transforms the entire bath into a cheerful pool of beautiful swirls, small blankets puddles and small glitters under the surface. After a few minutes, the bow of the boat spits out bright pink froth, and then the Love Boat turns into the Titanic: it starts to sink slowly. First the bow goes down, then the boat is taking on water, and before you know it, the boat has sunk completely. Thankfully, there were no people on board.
The scent of the bath bomb was constantly present, the end water was a beautiful shade of pink, with tiny glitters pulsating under the surface. My skin felt soft afterwards and the bath, with the exception of a few pink stripes, was easy to rinse. This bath bomb is great value for its price, I'm loving this one so much, I want to buy 15 more. If you're at Lush: definitely take home one of these babies!

Lush Love Boat Bath Bomb costs £4.50 (England) / $6.95 (USA).