Review: Lush Ectoplasm Liquid Perfume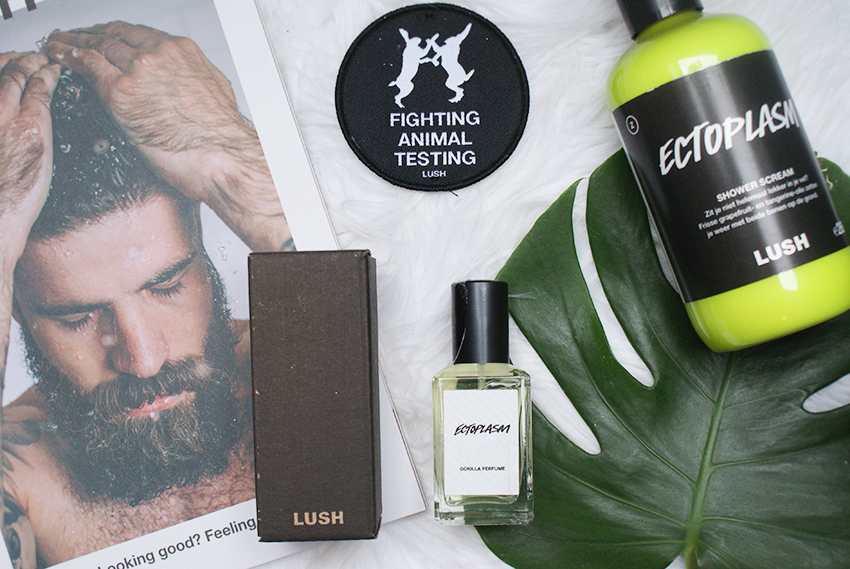 Do you remember the article I wrote about my sale haul? I showed you guys that I scored this Ectoplasm perfume. Normally it's 25 euros, now it was only 12,50, which made this a great bargain. Today I'll be reviewing this perfume, showing you the pro's and cons. Let's read on!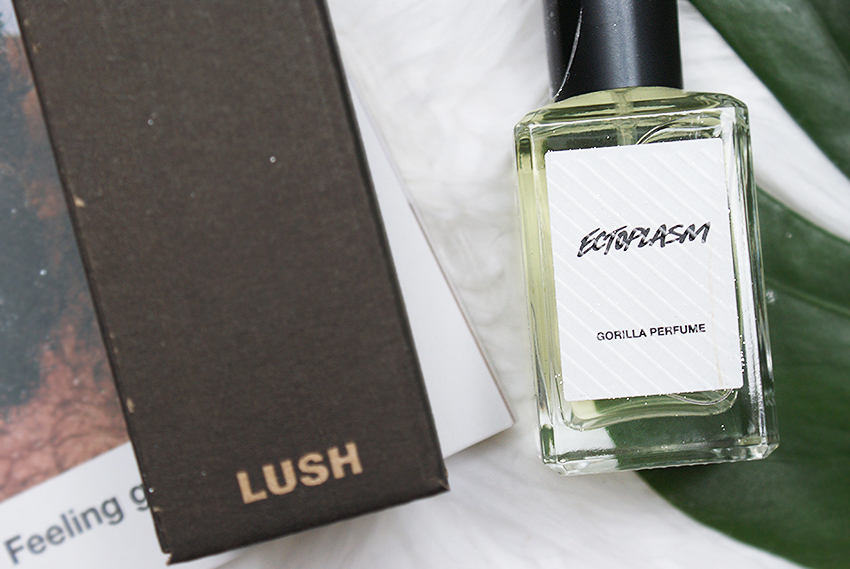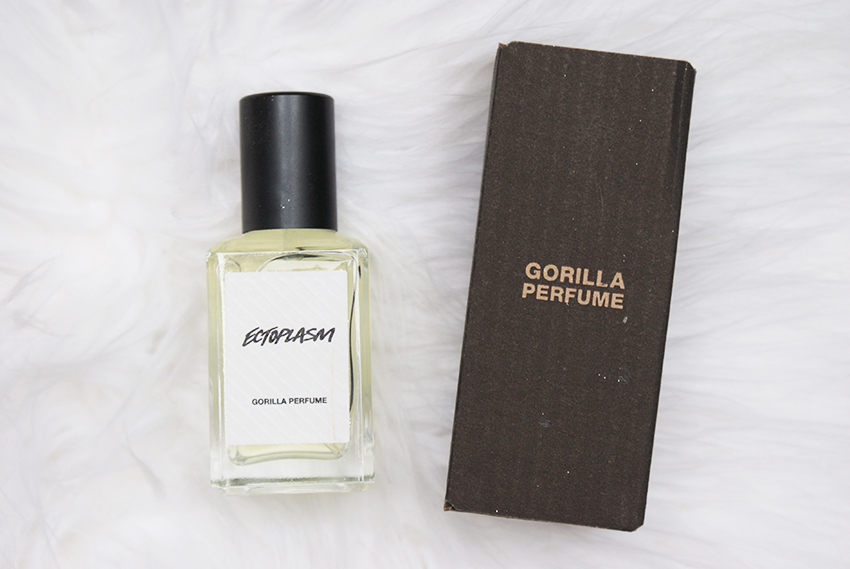 What is it?
Lush Ectoplasm perfume costs €25.00 and contains 30 ml. Currently he is no longer for sale, I bought him in the sale of January 2019 with a 50% discount. This product is a part of the Ectoplasm scent family, which also consist of a:
shower gel
naked shower gel
jelly bomb
solid perfume
wash card
All these products are part of the Halloween collection. The first product known to own this fragrance was the Ectoplasm Jelly Bomb. This product is no longer for sale, though.
The perfume comes in a little, cardboard box. The perfume bottle is made of glass, not really great for taking it with you on the way. There's not really much to say about the packaging or the looks of this perfume, it's just pretty plain.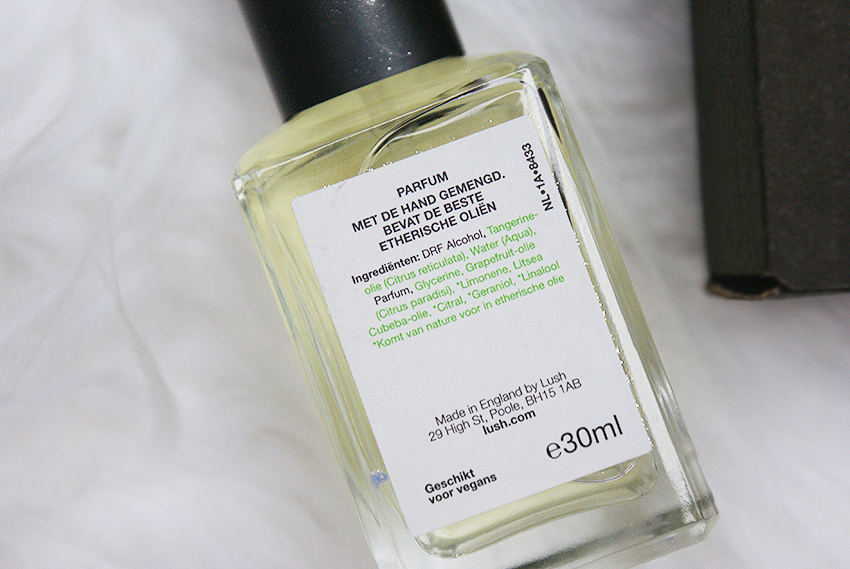 What's inside?
Ingredients: Alcohol, Tangerine Oil, Water, Perfume, Glycerine, Grapefruit Oil, Limonene, Litsea Cubeba Oil, Citral, Geraniol, Linalool
In terms of ingredients, Ectoplasm contains tangerine oil, grapefruit oil and cubeba oil. This is a good indication for how the scent is — fresh, citrus and fruity. It reminds me or Starburst candies, or a lemon sorbet. It's truly an uplifting, spritzy and mouthwatering scent. After spraying it on my skin, there's a good layer of tangerine, after that the scent gets more citrus. After a few minutes, when we've reached the base notes, the pungent scent of citrus has worn off, developing a much more sweet scent.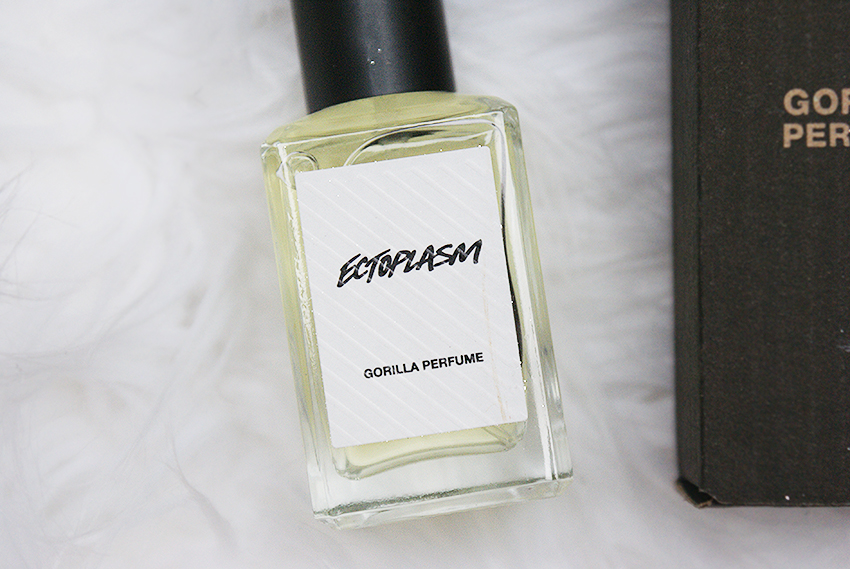 What do I think?
I love the smell of Ectoplasm, but it didn't last long on my skin. After showering in the morning, I sprayed it on and after a 2-3 hours, but my nose didn't detect anything on the skin. It's like the scent had completely worn off and went awol. Even after spraying some of the perfume on my wrists, I didn't smell it anymore after an hour.
All in all I think the fragrance it delicious, but it just doesn't last long. Maybe you could intensify the scent by using other products of this scent, but I think a perfume should be noticeable on its own. It's a shame, because it could've been a huge hit.

Lush Ectoplasm Liquid Perfume was part of the Halloween 2019 range.