Review: Lush Golden Slumbers Bath Bomb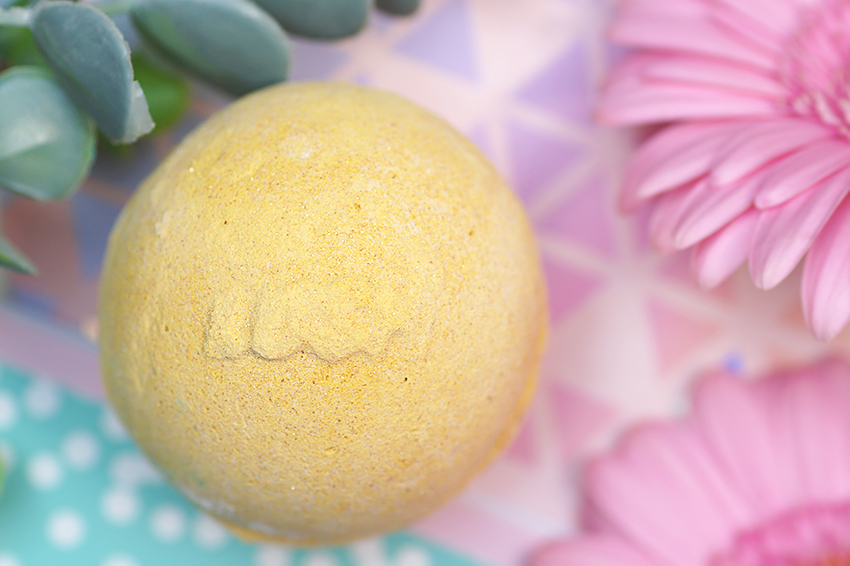 Trouble sleeping? Need to unwind? Or are you just a lavender and chamomile fan? Try this sleeping potion — a mix of of chamomile, lavender and neroli that will send you off to sleep as soon as you drag yourself out of the tub. This bath bomb is only available in the UK, but you might want to consider ordering it if you're a fan of lavender and chamomile. Today I'll review this golden bath bomb for you, so if you're curious.. keep on reading!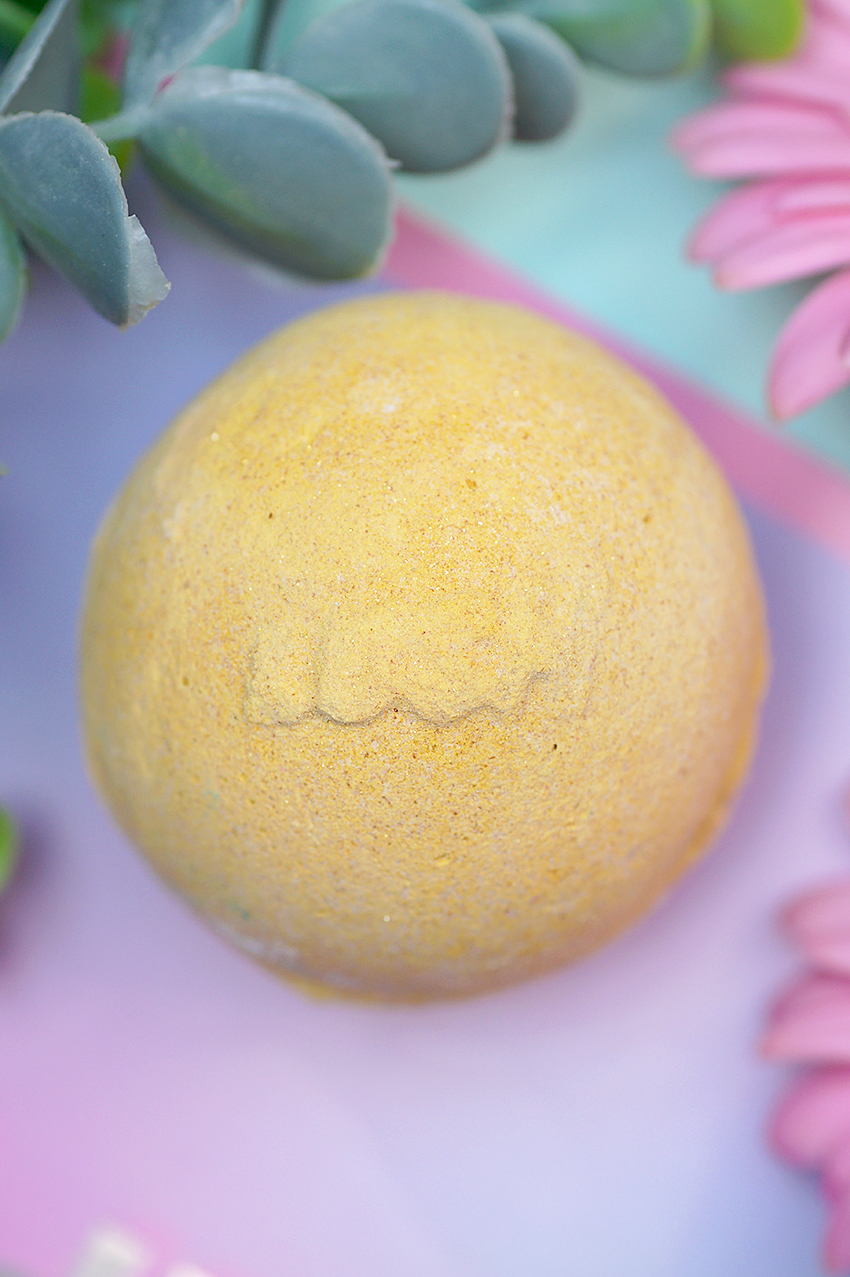 What is it?
Ingredients: Sodium Bicarbonate, Citric Acid, Gardenia Extract, Synthetic Fluorphlogopite, Perfume, Lavender Oil, Lavender Absolute, Chamomile Blue Oil, Neroli Oil, Titanium Dioxide, Tin Oxide, Silica, *Limonene, *Linalool, Colour 77491
Lush Golden Slumbers Bath Bomb costs £3.95 and is part of the main line, only in the UK though. This bath bomb is slightly smaller than the average bath bomb; but don't let that put you off, because it's packed with some great ingredients. To start with, it contains both lavender oil and lavender absolute (concentrated, highly aromatic, oily mixtures extracted from plants), which is known for its soothing, calming scent. Besides that, it's also anti-inflammatory and antibacterial. Chamomile also has a soothing scent — it relaxes the mind and skin. Neroli has a green and floral scent, and guess what.. it's also soothing for the mind. Well, if this bath bomb doesn't make me relaxed, I don't know what will.
Upon the first whiff, I can clearly smell the chamomile, with floral notes of lavender in the background. I don't like the smell of pure chamomile, but this is much better scent than just chamomile. It's like a sweet chamomile tea — a soothing, warn, soft floral smell. The neroli actually makes the overall smell a bit sweeter, whereas the lavender adds a floral touch. I feel like this combination is golden. It's completely different from Sleepy and Twilight though, it's less sweet and floral. Golden Slumbers has a slightly powdery touch to it.
Play the video in 2160p quality and on full screen for the best experience! The video has been speeded up.
(If you're wondering why the bath bomb has a different color than the photos above, it's because the color faded while being in my room. I'm afraid there's too much sunlight there, making this and other bath bombs discolor much faster.)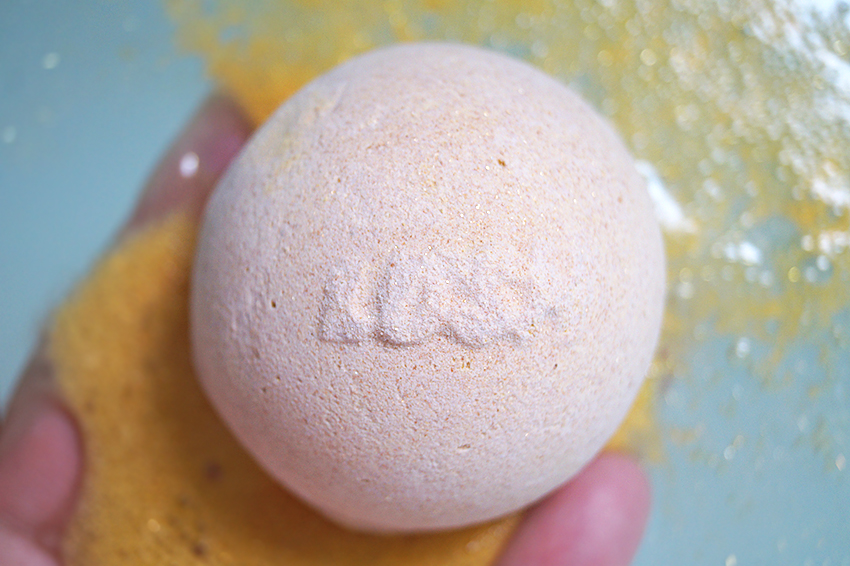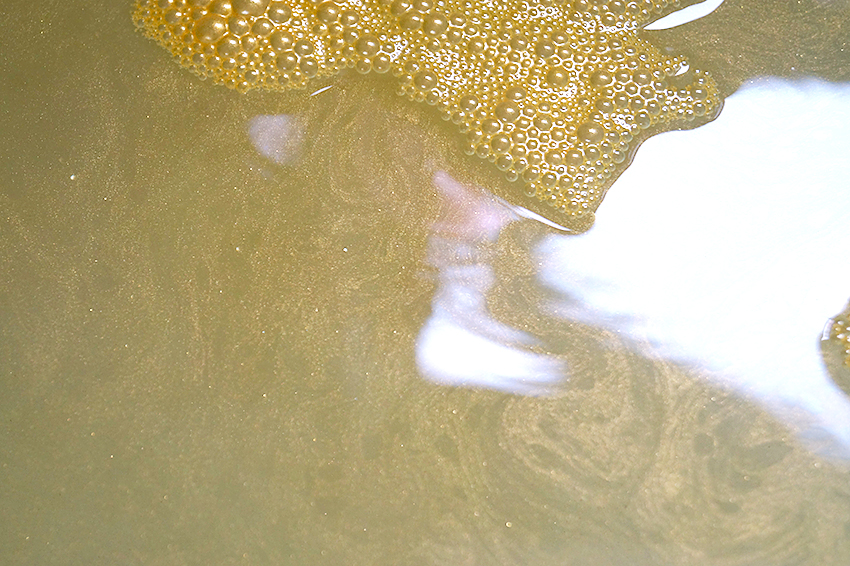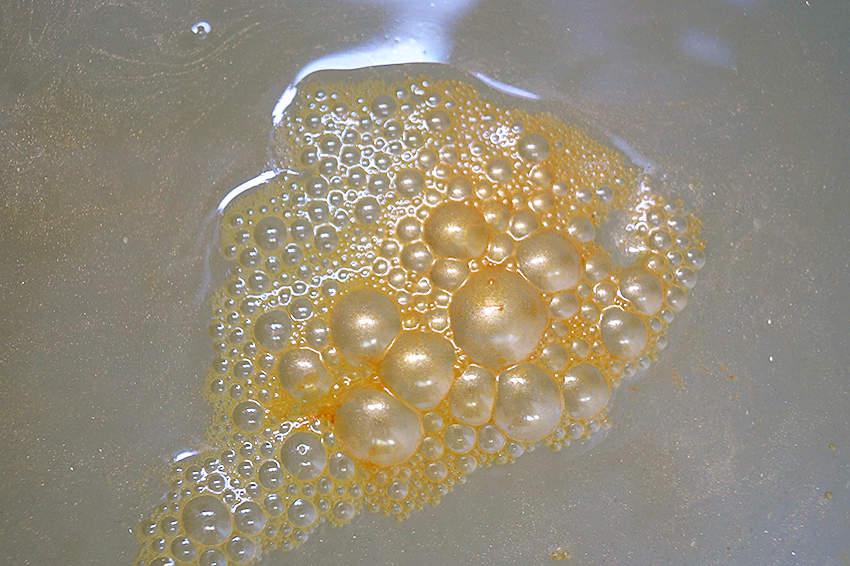 What do I think?
When I drop Golden Slumbers into the water, it immediately emits rays of golden and orange foam, which are covered in loads of minuscule golden glitters. And not just a few glitters — it's taking over the entire bath, if not bathroom. Death by glitters, can you imagine? The bath bomb continues to floating through the water for a minute, then it drops to the bottom. From there, it transforms the water into a golden shade. Not yellow, nor orange, but a gorgeous, golden shade. Such decadence, if only I could find my crown. But I have no time finding my crown, because before you know it, the bath bomb is completely dissolved and it's time to dive in.
The water has a golden shade and it's FULL of golden lustre, pulsating under the surface. It's a beautiful sight, I really enjoyed this aspect of the bath bomb. Unfortunately, I also spot yellow stains on the rim of the bath. It's a bath bomb that will stain like hell. Now, this isn't a problem if you have minions walking around who are wanting to clean it, but in my case, I don't have them. So, off to cleaning the bath afterwards! The stains didn't come off by rinsing, so that might take a proper cleaning. I even had yellow stains on my body, as if I've been fighting with McGregor. 😂 The stains will eventually wear off, but still. I can imagine the panic if you'd use this bath bomb in, for example, a hotel.
Despite the stains, it's a wonderful bath bomb. I must admit that I have a love/hate relationship with this bath bomb. I love soaking in liquid gold, but the cleansing afterwards is anything but relaxing. The glitters remained on my skin, but since I had to wash my hair after bathing, they got rinses off in the shower. My skin did feel soft and hydrated — however, the smell could've been more present to complete the whole experience. If you don't shy away from some stains in your bath, I would definitely recommend Golden Slumbers.

Lush Golden Slumbers Bath Bomb costs £3.95 (England).