Review: Lush Sleepy Shower Gel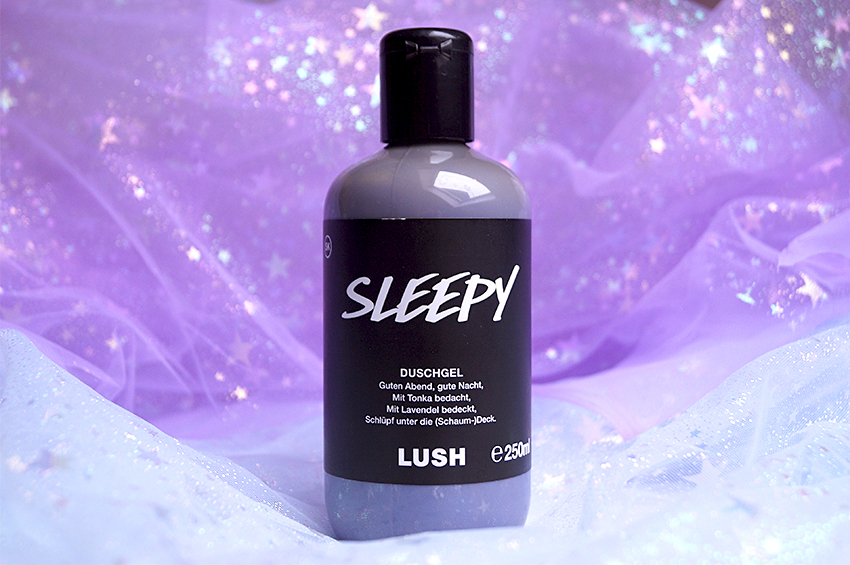 I remember Twilight shower gel being my first Lush shower gel ever. I was so in love with the beautiful, dark blue/purple color, full of tiny shimmers. I don't have that bottle anymore, and Lush doesn't sell this shower gel anymore, but no panic — we have Sleepy now. Sleepy is the same scent as Twilight, although some would say they smell slightly different. I don't know, I like them both, but I have to admit I look the looks of Twilight more. Oh well, let's review this baby!
If you're curious about this product, make sure you keep on reading!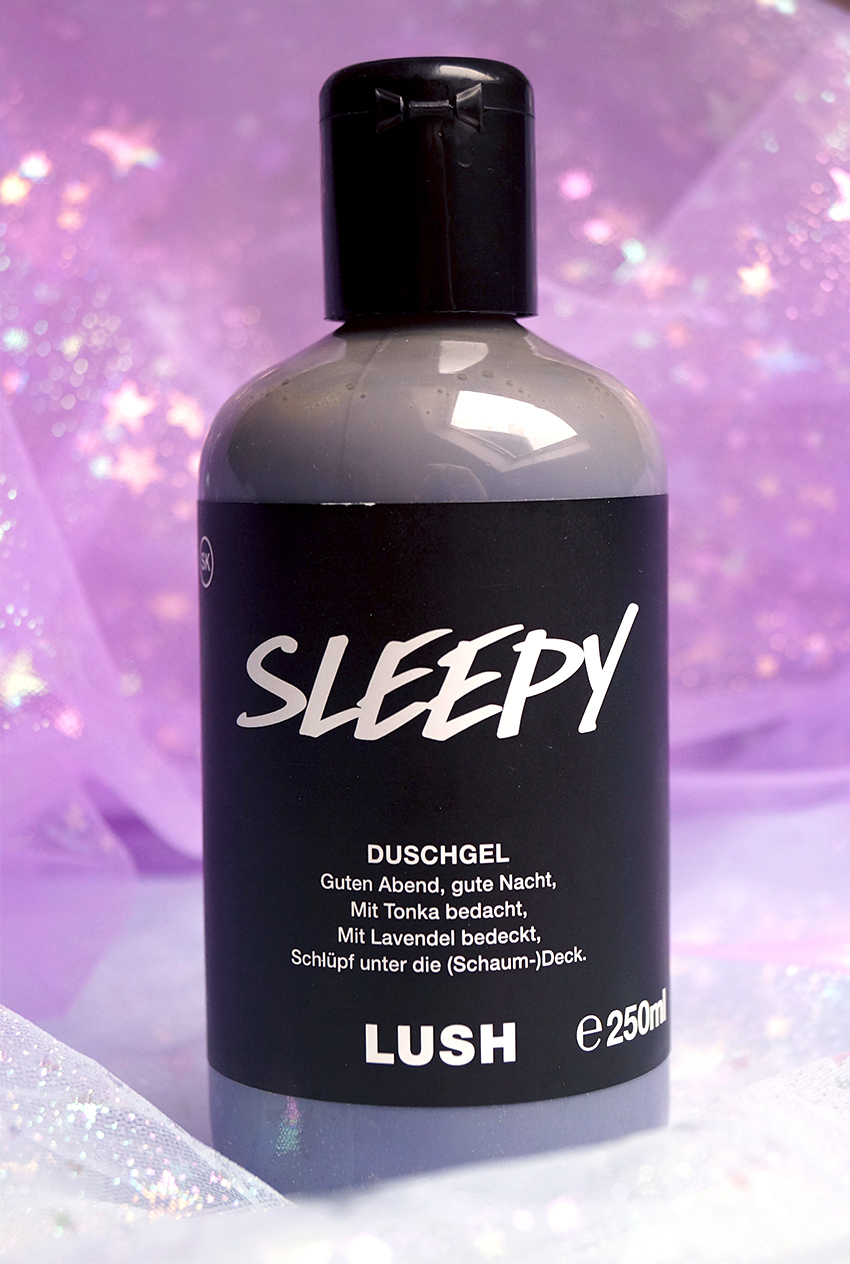 What is it?
Lush Sleepy Shower Gel costs £14.00 / $22.95 / €18.00 (260g) and is available in 110g, 260g, 520g and in the UK they also sell 1 kilos. It's been around for a few years now, when Sleepy was reintroduced as the new Twilight scent. The Sleepy range has been expanded throughout the years, with now the addition of the new massage bar. This scent family is pretty popular, because of its ability to reduce stress, anxiety and to help you sleep better, but I'll elaborate on that later. This shower gel is perfect before bedtime, but you can also add some lashings to your bath.
What's inside?
Ingredients: Sodium Laureth Sulfate, Glycerine, Sodium Cocoamphoacetate, Oat Milk, Lavender Flower Infusion, Lauryl Betaine, Perfume, Lavender Oil, Benzoin Resinoid, Tonka Absolute, Ylang Ylang Oil, Carrageenan Extract, Titanium Dioxide, *Benzyl Benzoate, *Coumarin, *Limonene, *Linalool, Colour 77007
Sleepy shower gel contains a lot of oat milk. That actually goes into my breakfast! I love eating a bowl of oatmeal porridge every morning. Oat milk is very soothing, but can also relieve itchy skin because it treats the skin topically. Lavender flower infusion and lavender oil are key ingredients — their scent are great for when you're suffering from anxiety, stress or insomnia. It's been scientifically proven that lavender helps fight 'restlessness, disturbed sleep, and somatic complaints'. It eases the mind, helps you unwind and relax, and can put you to sleep easier. It's insanely popular in aromatherapy. Furthermore, we have benzoin, tonka and ylang ylang that all add to the scent.
Scent
Well, it's time to describe the scent! As expected, this shower gel is mainly lavender, but not 100% straight up lavender. It's more than just lavender. It has a warm, sweet background, making the lavender scent very lovely. Lavender can be pretty overpowering, but that's not the case with Sleepy. It's a perfect balanced scent of sweet and floral lavender, with a hint of sweet benzoin and tonka. I can't smell the ylang ylang, but I'm sure its floral notes add to the scent. I love how sniffing this shower gel immediately shows its effect; I feel so good sniffing this shower gel. Lavender always give me this feeling of safety, comfort and complacency.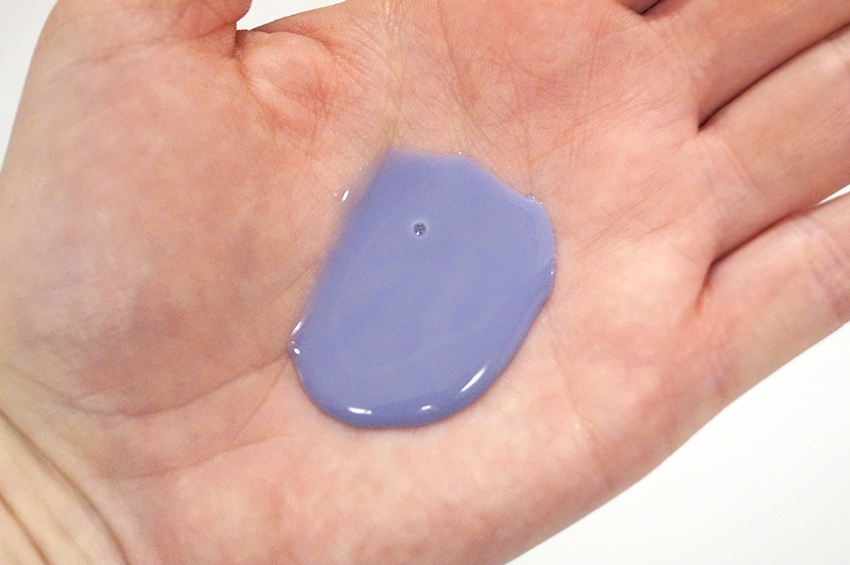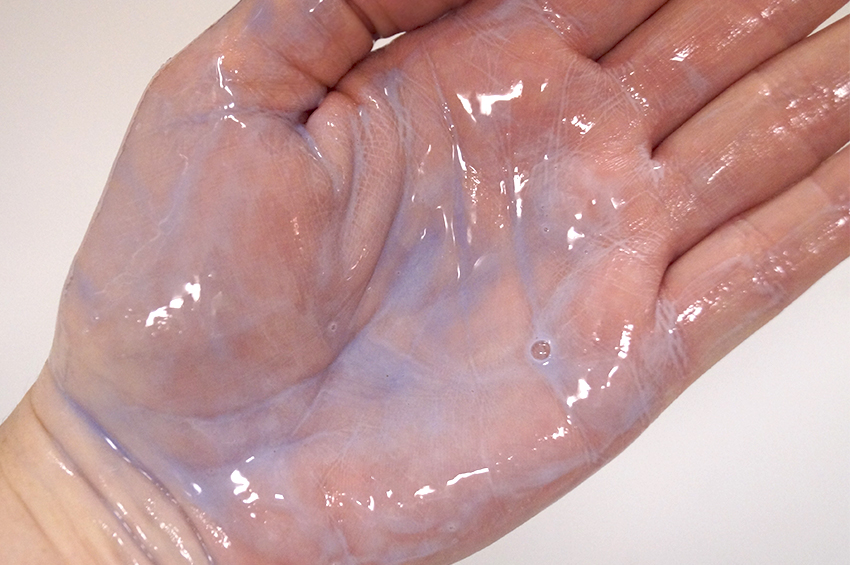 What do I think?
It's cold outside, snowing, and I can't wait to dive into my bed, rolled up like a burrito in my blanket. But first: a shower with Sleepy! This delicate shower gel is easy to disperse across the body, as it lathers up very well. The scent immediately comes alive, penetrating my nose with its floral notes of lavender. It relaxes me and I can really enjoy this scent while showering, like I can enjoy a citrusy shower gel in the morning. The scent keeps lingering in the bathroom for hours, but also very subtly on my skin. My skin feels soft because of the oat milk, and seems less dry — although it could still use a little bit of body lotion. That's where Lush steps in again, with their Sleepy body lotion.
I love Sleepy shower gel, it's a must have shower gel in any stash. (Unless you HATE lavender…) The scent works wonders for those with a lot of stress, anxiety or for those who have trouble sleeping. It doesn't help me fall asleep faster, but I'm definitely more relaxed after showering. I have to admit that I still prefer Twilight over Sleepy, but I'm still happy with this shower gel nonetheless!
If you have a positive (or negative) experience with this product, feel free to share them in the comments!

Lush Sleepy Shower Gel costs £14.00 (England) / $22.95 (USA) / €18,00 (The Netherlands)

One Response to Review: Lush Sleepy Shower Gel