Review: Lush Hulder Bath Bomb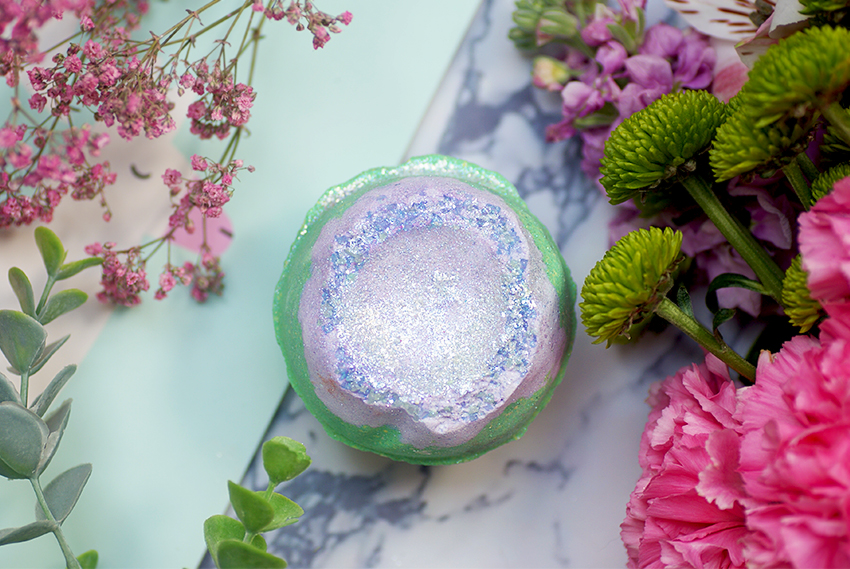 A bath bomb with pieces of sea salt? Very interesting. Yet I'm more tempted to buy these sea salt bath bombs, because they make my skin so super soft every time. There's not a lot of other ingredients that do such a good job. Because of this, and because of Hulder's beautiful appearance, I couldn't have skipped this bath bomb. Today you'll read all about it.
If you're curious about this bath bomb, then keep on reading.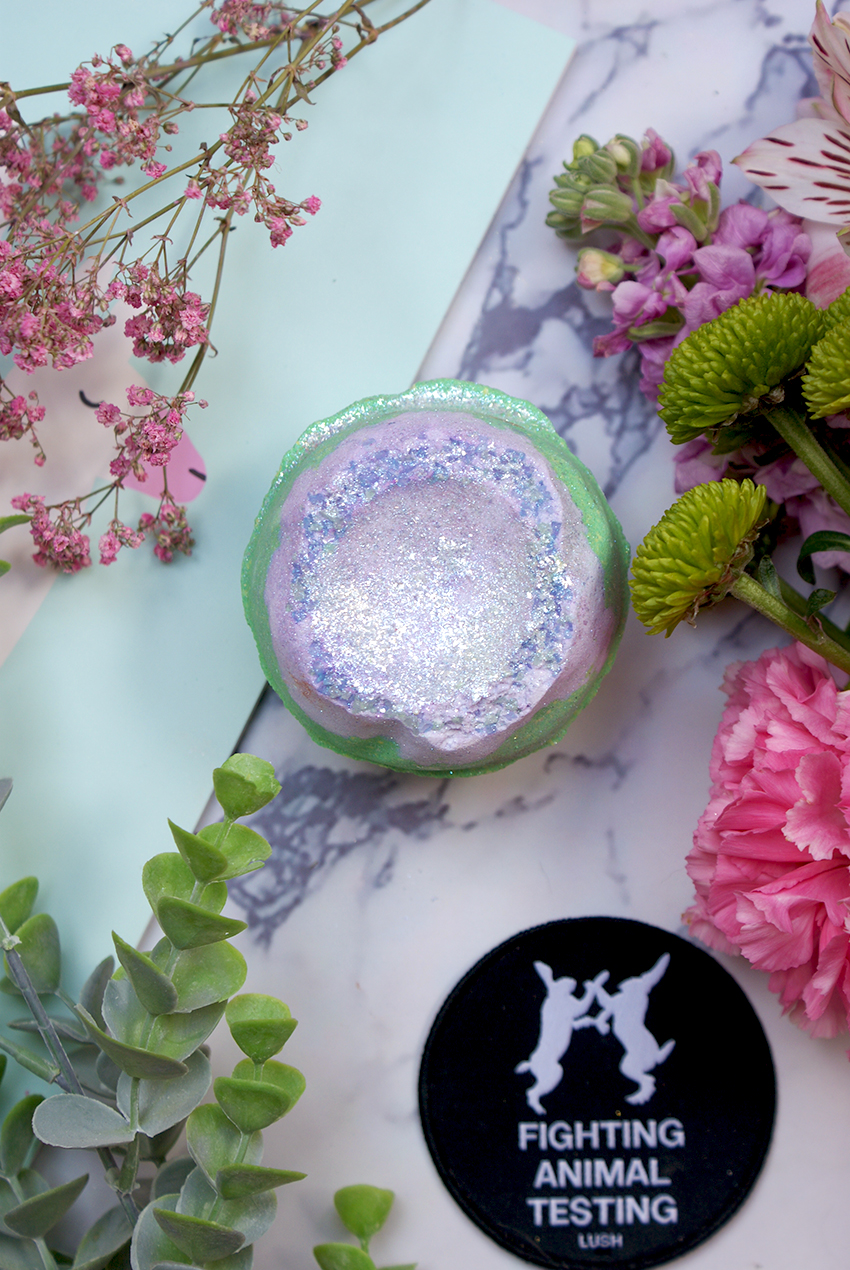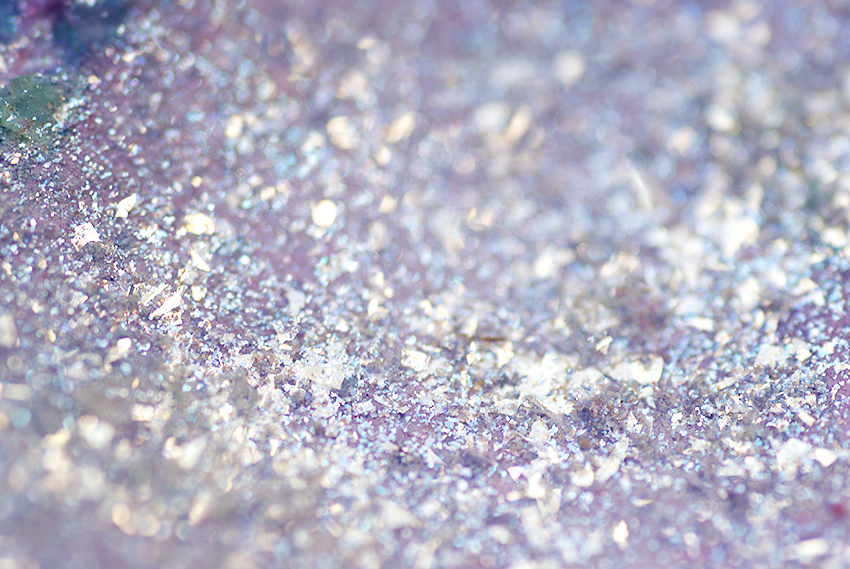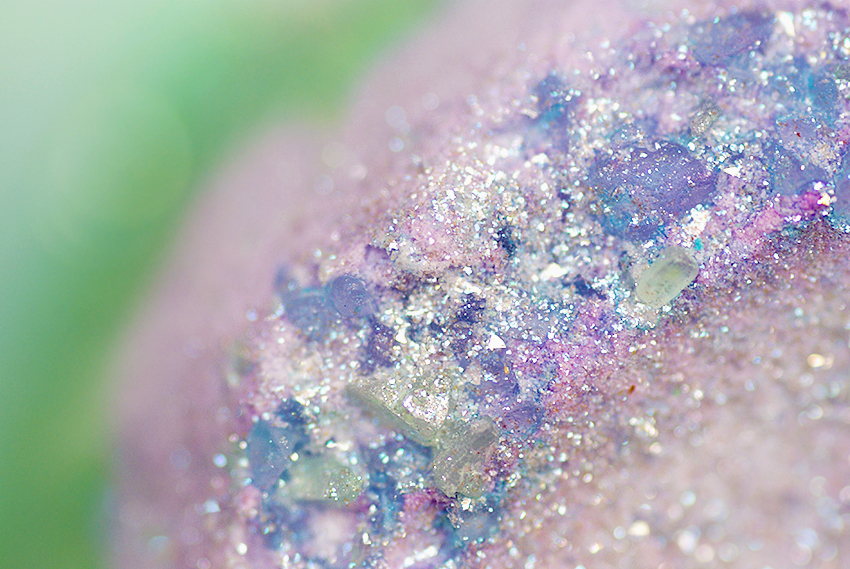 What is it?
Ingredients: Sodium Bicarbonate, Citric Acid, Coarse Sea Salt, Cream of Tartar, Sodium Coco Sulfate, Tangerine Oil, Cypress Oil, Davana Oil, Elemi Oil, Water (Aqua), Cornstarch, Titanium Dioxid,e Cocamidopropyl Betaine, Maltodextrin, Synthetic Fluorphlogopite, Tin Oxide, Dipropylene Glycol, Calcium Sodium Borosilicate, Coumarin, *Geraniol, *Limonene, *Linalool, Perfume, Colour 19140, Colour 47005:1, Colour 42090:2, Colour 42090, Colour 77491, Colour 45430:1, Colour 42090:1
Lush Hulder Bath Bomb costs £5.95 / $6.45 and is part of the temporary Harajuku range, consisting of 54 new, exclusive bath bombs. In my opinion, Hulder looks a bit like Geode, which has also grains of sea salt on top of it. Hulder has a nice appearance — lovely colors and those pieces of coarse sea salt on top are very cool to see.
In addition to coarse sea salt, Hulder also contains tangerine, cypress, davana and elemi. These four ingredients provide a fresh, but also earthy scent. Tangerine is citrus; cypress is sweet, spicy, woody; davana is spicy and fruity and elemi is also citrus. So we have a base of citrus, with clearly noticeable spicy layers to it. It is a fresh and uplifting scent, but also spicy and somewhat woody. It's pretty hard to describe. It isn't my favorite scent by Lush, but certainly not an awful scent as well.
Play the video in 2160p quality and on full screen for the best experience! The video has been speeded up.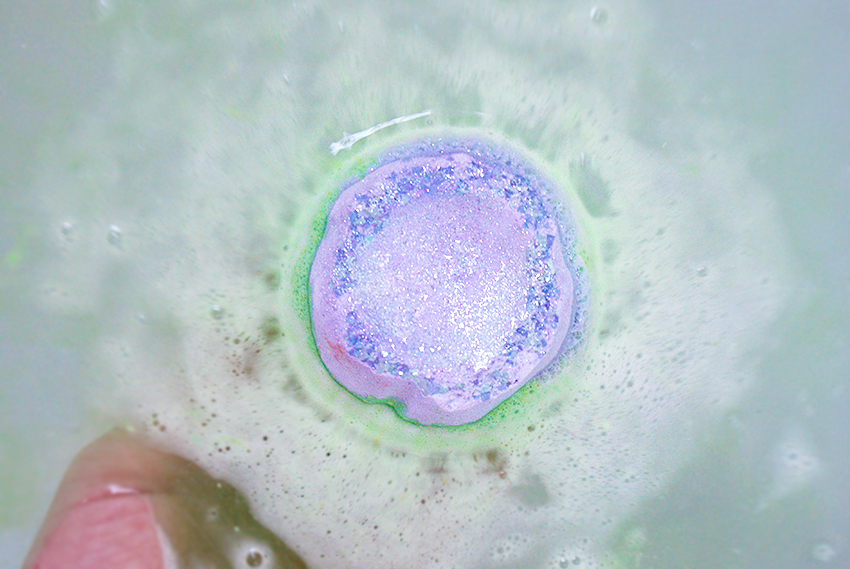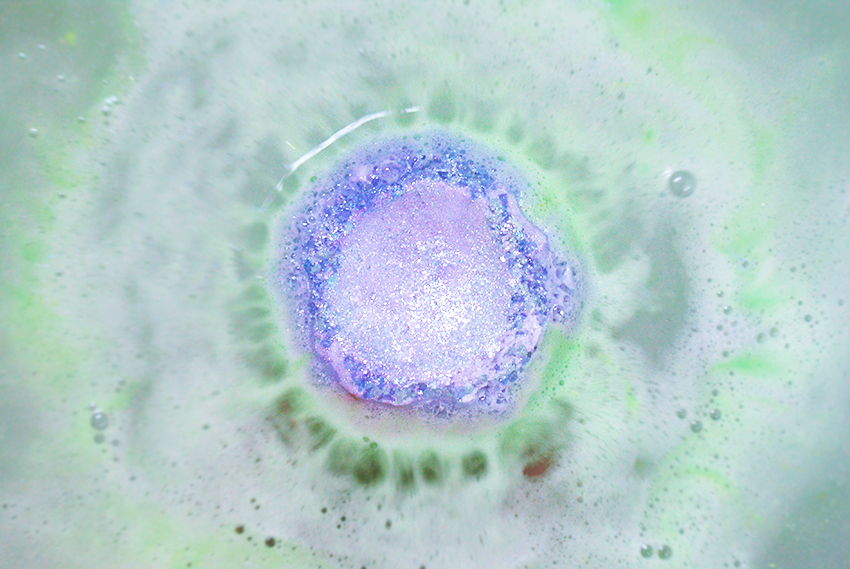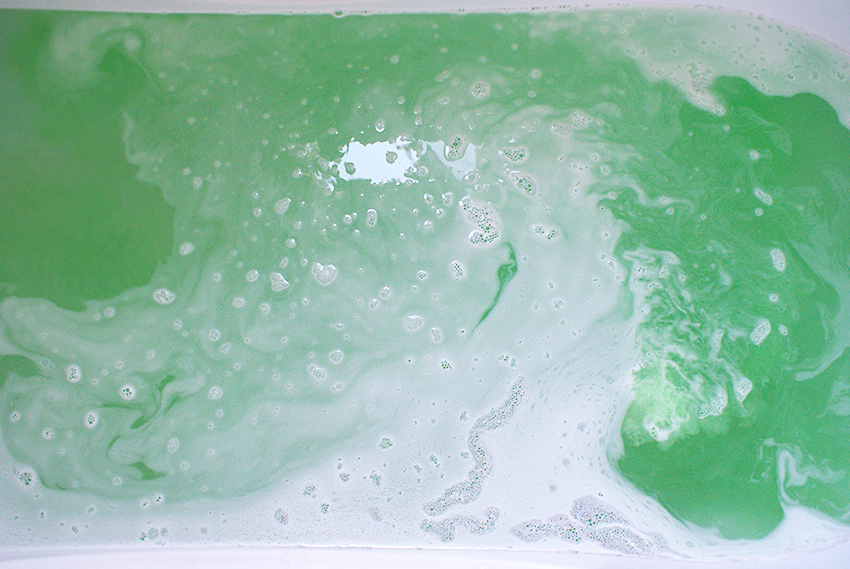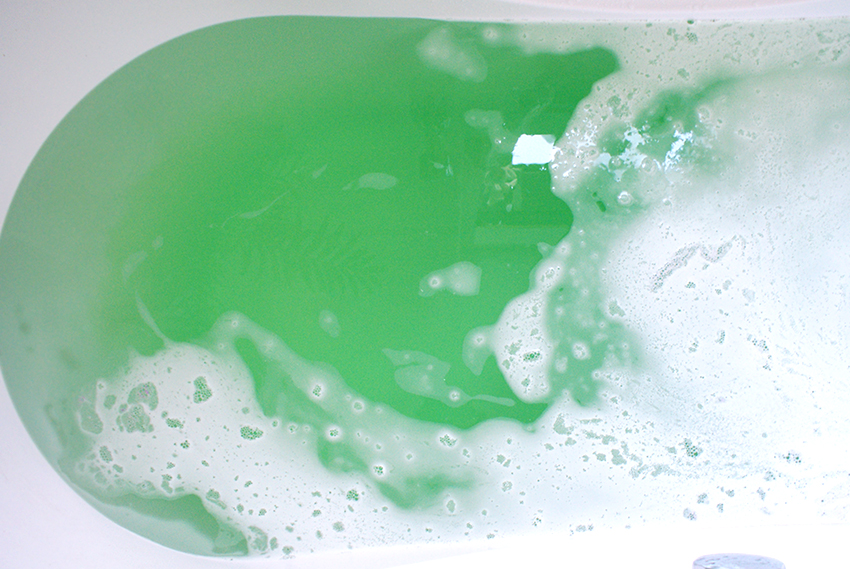 What do I think?
I know — very few photos. Hulder wasn't as spectacular as I hoped it would be. Upon hitting the water, white and green streams come off. It immersed and spins and fizzes just below the surface, as it floats through the bath. The scent is well present and the water is slowly turning into a vivid, bright and neon green shade. And yeah, that was it. There was a blanket of white foam on the surface and some lustre in the water. Hulder did take a long time to completely dissolve into the water — I tried crushing the last bit with my hand, but that almost gave me RSI.
However, my skin felt incredibly soft afterwards — the coarse sea salt once again did an amazing job at this. I was able to smell Hulder in both the bathroom and lingered on my skin for about half an hour. Furtermore, I'm not blown away by Hulder. It's a piece of jewel to see, but in the tub it's just a bit boring and especially not worth its price, in my opinion. I'd suggest Melusine instead, if you're opting for green water with a lot more glitters. If you want to benefit the softening effects of the coarse sea salt, go for Geo Phyzz.

Lush Hulder Bath Bomb costs £5.95 (England) / $6.45 (USA).