Review: Lush Sakura Bath Bomb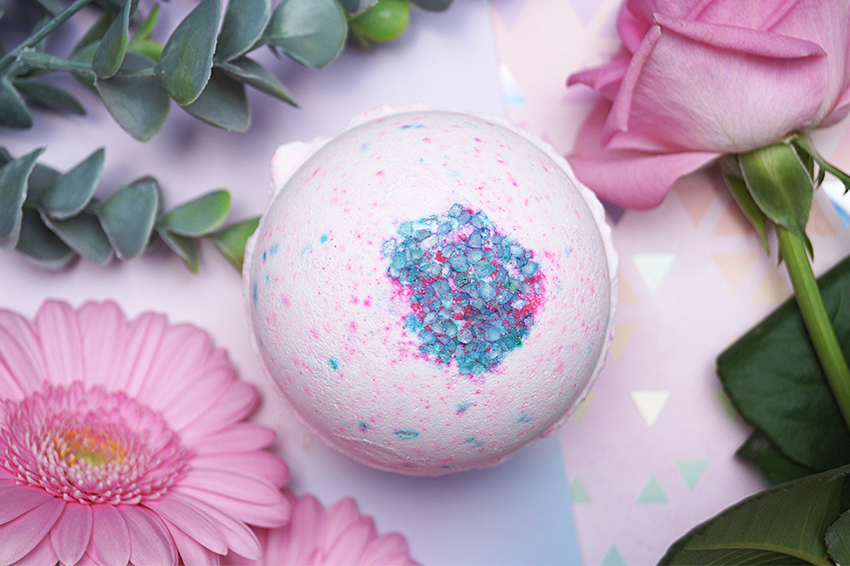 Sakura is a bath bomb that has been around for a long time. It was one of the first bath bombs that I tried, but it didn't quite leave a lasting impression. Because I'm currently reviewing some main line bath bombs from Lush, I decided to give Sakura another chance. The bath bomb itself is very beautiful, but what about its performance in the tub? Today I'll tell all about this cherry blossom themed bath bomb.
If you're curious, then keep on reading.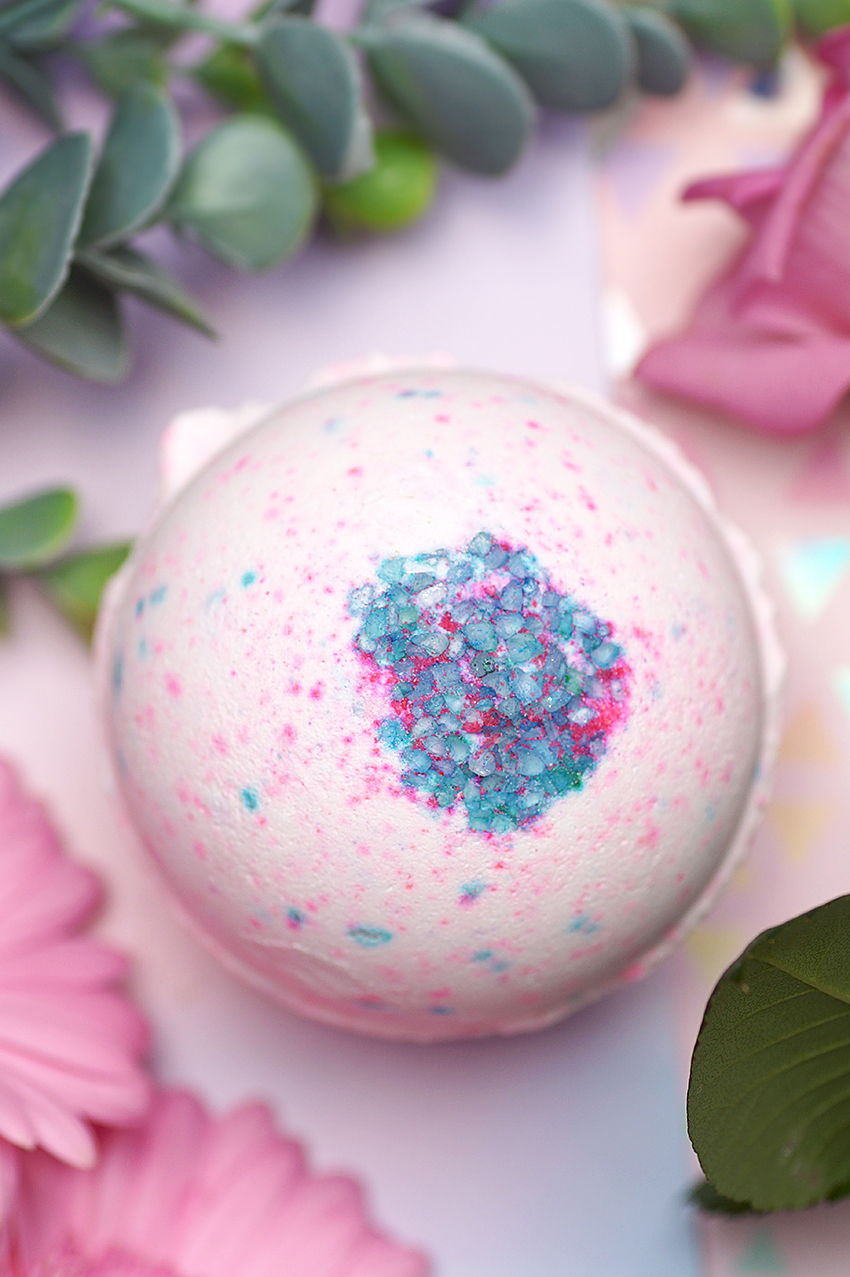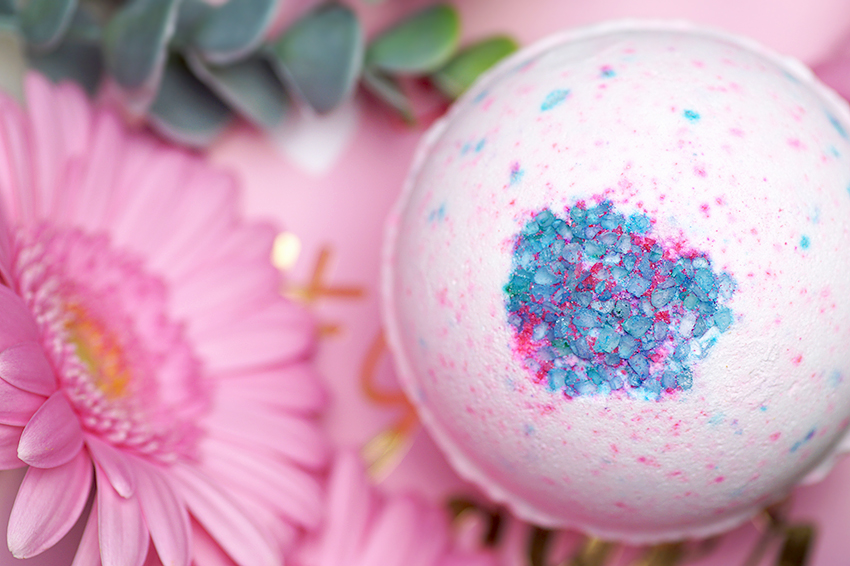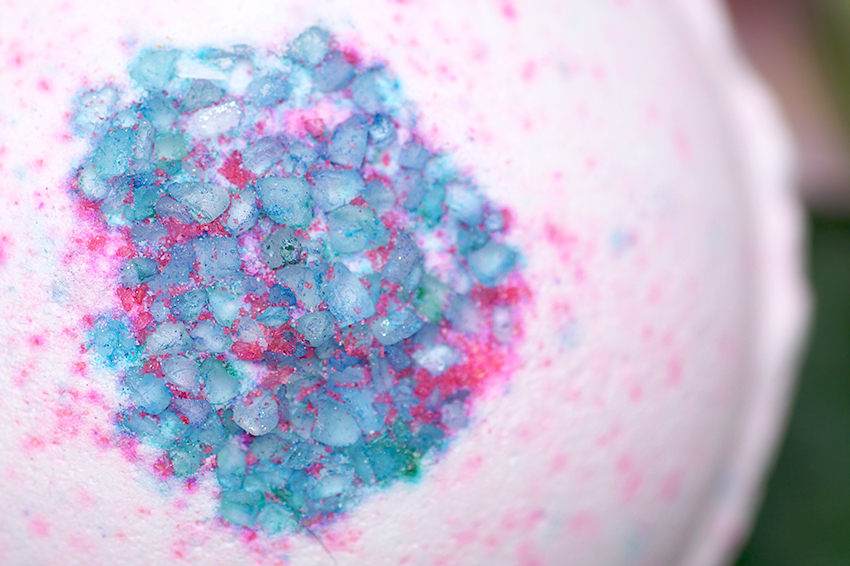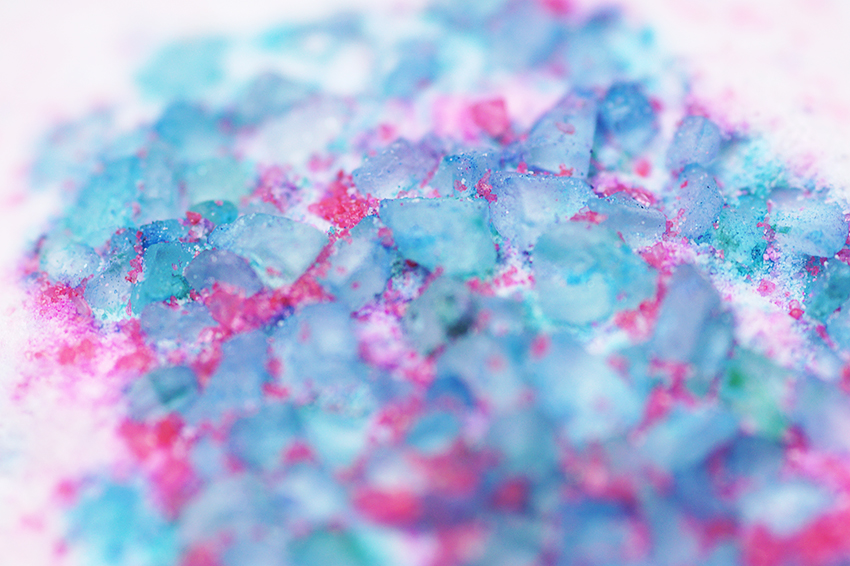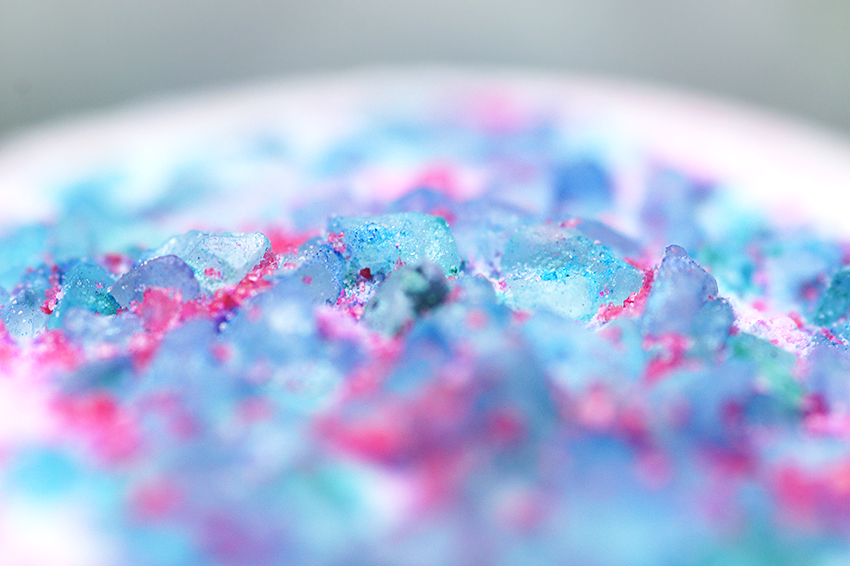 What is it?
Ingredients: Sodium Bicarbonate, Citric Acid, Perfume, Coarse Sea Salt, Fine Sea Salt, Lemon Oil, Mimosa Absolute, Orange Flower Absolute, Jasmine Absolute, Gardenia Extract, *Limonene, Butylphenyl Methylpropional, Colour 42090, Colour 14700, Colour 45410
Lush Sakura Bath Bomb costs £3.95 / $6.95 and is part of the main line. This bath bomb is inspired by the annual cherry blossom festival in Japan, where you can admire the gorgeous sight of thousands of blooming cherry blossoms. If you don't have the money for a trip to Japan, then Sakura might be a cheaper solution. With its floral scent and gorgeous looks, it brings the cherry blossoms to your bathroom. Sakura has colored pieces of sea salt on top, and I love the colors of this bath bomb. Sakura is known for not having a lot of bath art, so I wouldn't buy this one for its performance in the tub.
Sakura contains lemon, mimosa, orange flower, jasmine and gardenia. The scent is very floral, but also slightly fresh. It's the jasmine and mimosa that dominate the scent, but the orange blossom and lemon give the overall scent a fresh layer as well — and with fresh I don't mean citrus, but rather a sea salt fresh smell, like a fresh sea breeze. It's delicious! Sakura shares its fragrance with Rub Rub Rub, the wonderful body scrub, but also with Seanik shampoo bar. I also think the scent is pretty familiar with the Big products. The scent is pretty strong, and will therefore provide the entire room with a gorgeous, floral scent for weeks.
Play the video in 2160p quality and on full screen for the best experience! The video has been speeded up.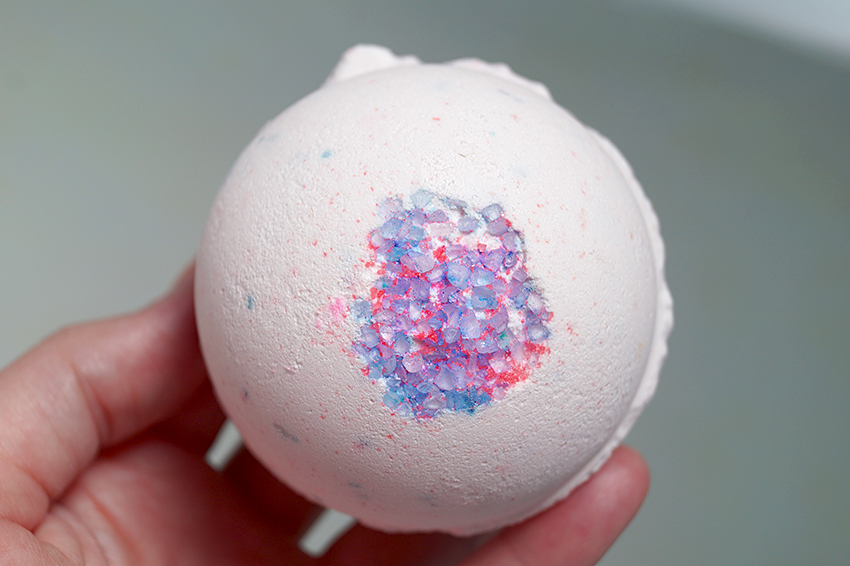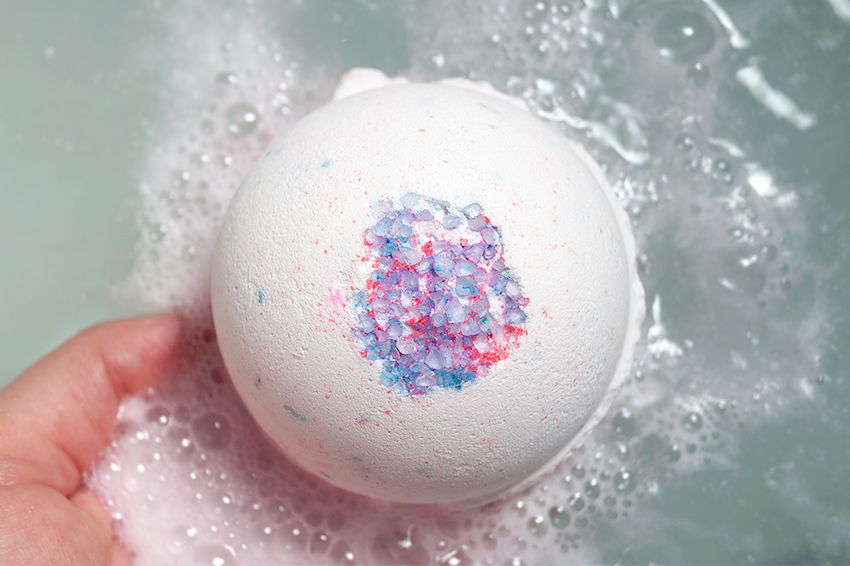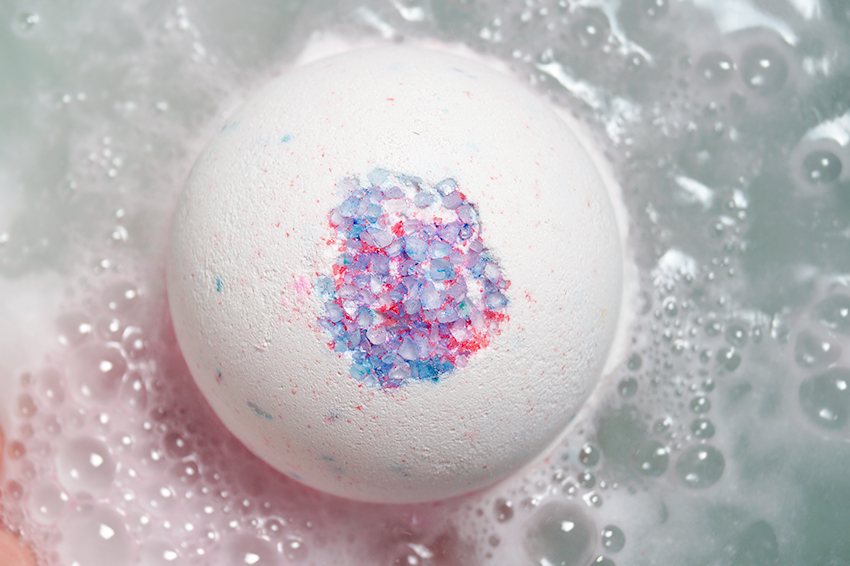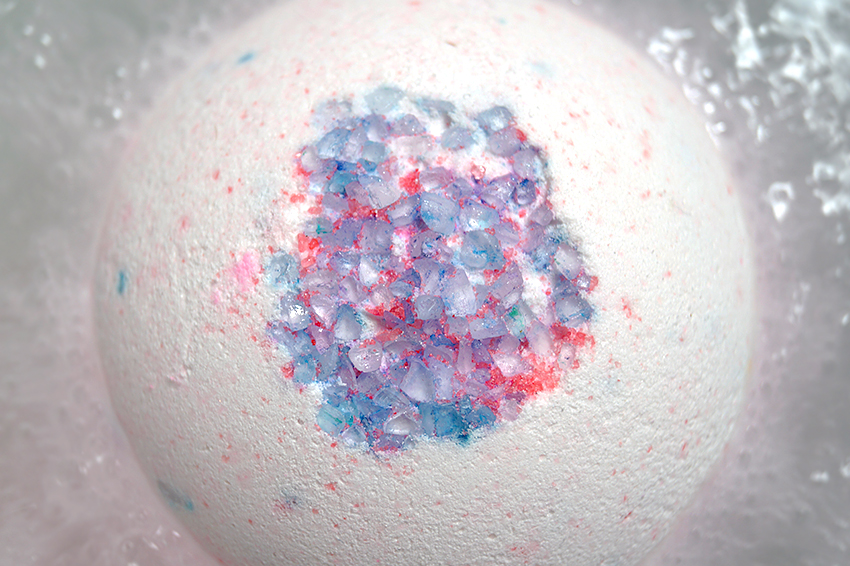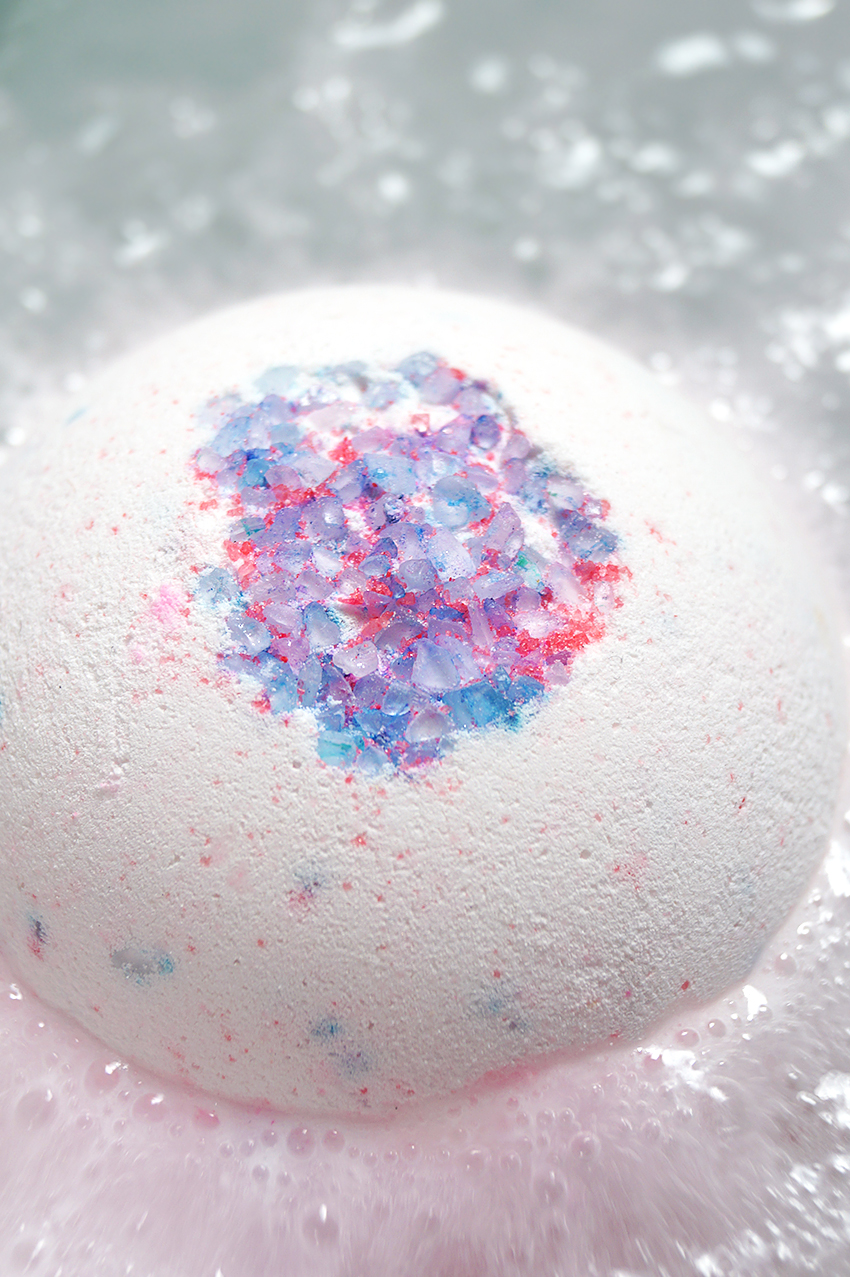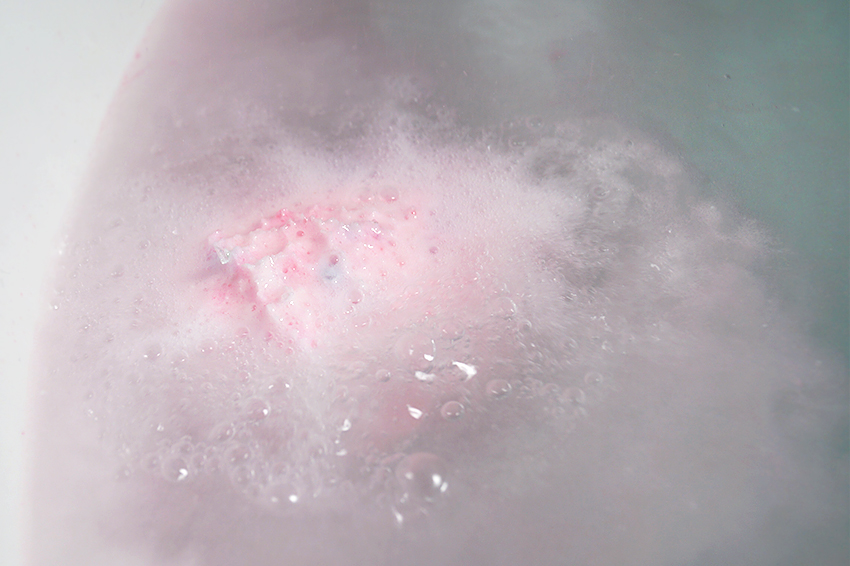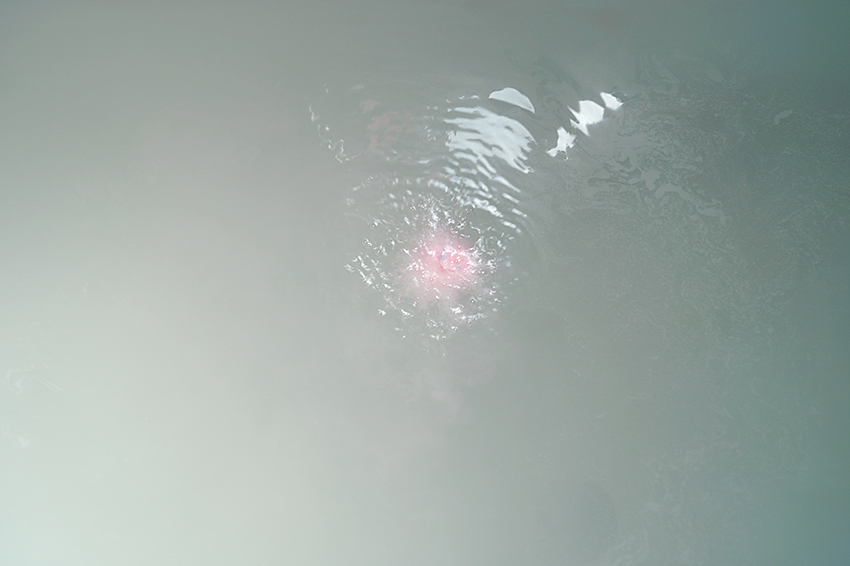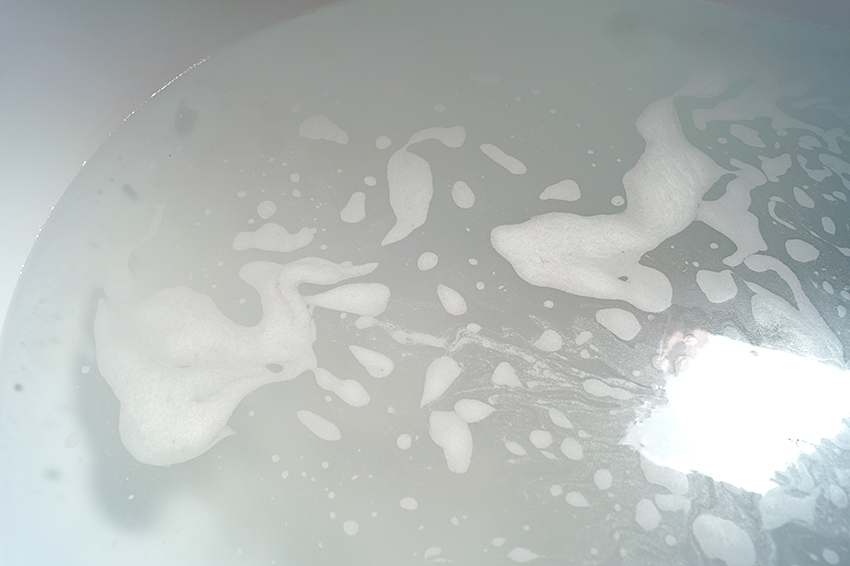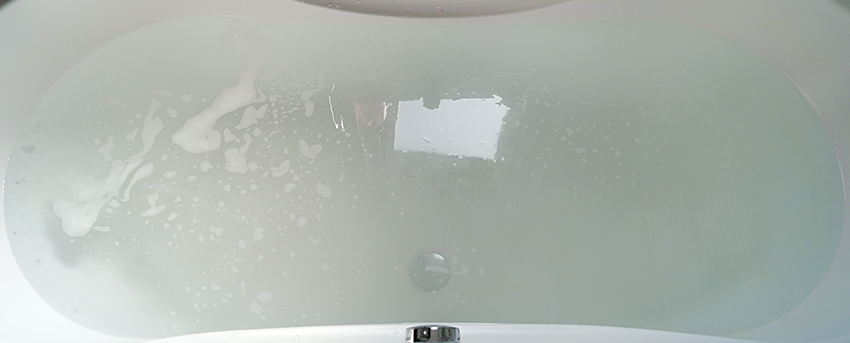 What do I think?
As expected, Sakura isn't really spectaculair in terms of bath art. There's no color, which is a shame, because how cool would a light pink shade of the water be, to represent the cherry blossoms? And with some milky water, this bath bomb would be a 10 for me. But unfortunately, Sakura has no colors in store for us. The water was just a bit cloudy, with some puddles of thin foam on the surface here and there. The scent was well present during the fizzing, but once I got into the tub, it kinda disappeared. However, I did seem to smell the scent very lightly afterwards on my skin. But does Sakura really represent a cherry blossom festival? Nah.. maybe if you throw in two of them. The sea salt in the bath bomb did made my skin a bit softer, but not as soft as Geo Phyzz did.
If you don't care about bath art or splendid colors in the water, then Sakura might be a match for you. Especially if you like floral scents, this is really one you should give a try. In a collection full of colored bath bombs, a subtle bath bomb like Sakura might be a welcome surprise for some people. For me, however, it's not a bath bomb that I'm eager to use again. If it were in a gift set or something like that, I wouldn't mind using it, but I would not buy it again.

Lush Sakura Bath Bomb costs £3.95 (England) / $6.95 (USA).