Review: Lush Goldrush Bath Bomb
After yesterday's drama with Lucky Cat bath bomb, I was a bit reluctant to use Goldrush. I mean, Goldrush is just as 'big' as Lucky Cat, but even more expensive. I found out that it is much smaller by the time I had already order it, so there was no going back. Luckily I felt pretty brave and I just decided to give it a go. And I have to say, it completely won me over.
If you're curious why this bath bomb won my heart, read on.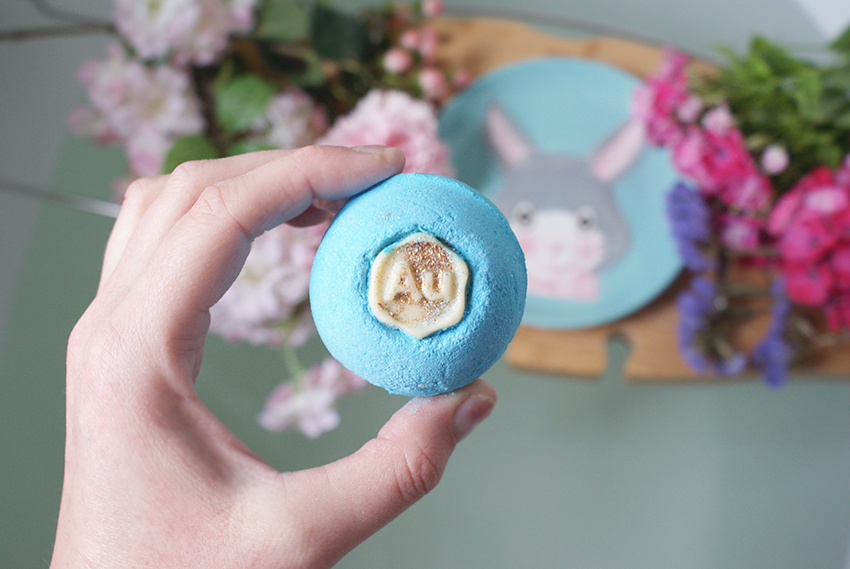 What is it?
Ingredients: Sodium Bicarbonate, Citric Acid, Synthetic Fluorphlogopite, Fair Trade Organic Cocoa Butter (Theobroma Cacao), Grapefruit Oil (Citrus Paradisi), Rosemary Oil (Rosmarinus Officinalis), Geranium Oil (Pelargonium Graveolens), Cream of Tartar (Potassium Bitartrate), Water (Aqua), Fair Trade Shea Butter (Butyrospermum Parkii), Almond Oil (Prunus Dulcis), Titanium Dioxide, Dipropylene Glycol, Laureth 4, Sodium Coco-Sulfate, Cocamidopropyl Betaine, Silica, Tin Oxide, *Citral, *Citronellol, *Geraniol, *Limonene, *Linalool, Fragrance Blue 1, Iron Oxides
Lush Goldrush Bath Bomb costs £3.95 / $5.95 and is part of the temporary Harajuku range, consisting of 54 new, exclusive bath bombs. To be honest, when Goldrush arrived, I was NOT happy. It is a lot smaller than the average bath bomb. I usually don't mind, but in this case I did because I paid 7 fucking euros and 50 cent for it. This is getting ridiculous, I muttered angry. But because there was a lot of demand for a review of this bath bomb, I decided to use it quickly.
The stamp with AU on it consists of shea butter and lots of glitter. Furthermore, the bath bomb itself consists of grapefruit oil, rosemary oil, geranium oil, shea butter, cocoa butter and almond oil. The scent is very delicate and lovely — slightly floral, slightly fruity and also a slightly spicy. Makes sense, right? It is a warm scent with a spicy note in the background, but you can also smell the fruity notes of the grapefruit. The almond makes the scent warmer, while rosemary and geranium make the overall scent floral. Did you get any of that? Ah never mind, just smell it in the store.
Play the videos in 1080p quality and on full screen for the best experience!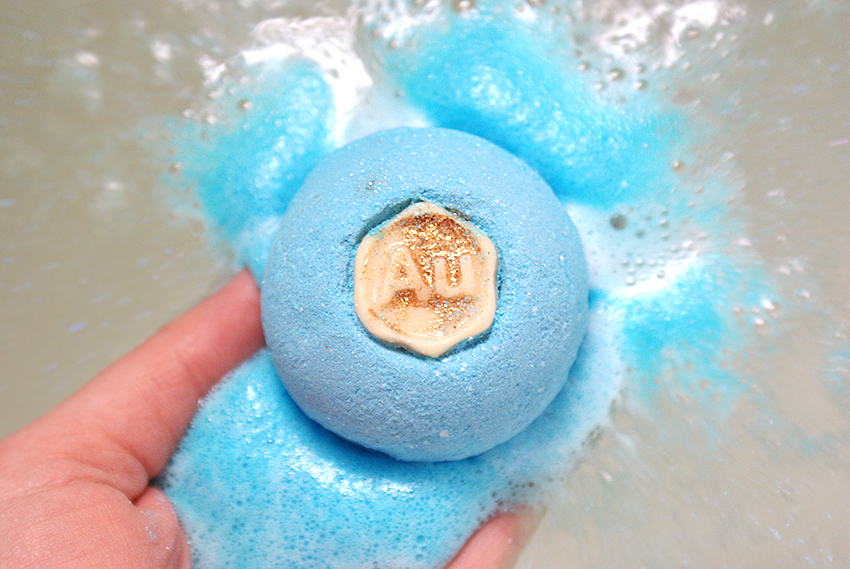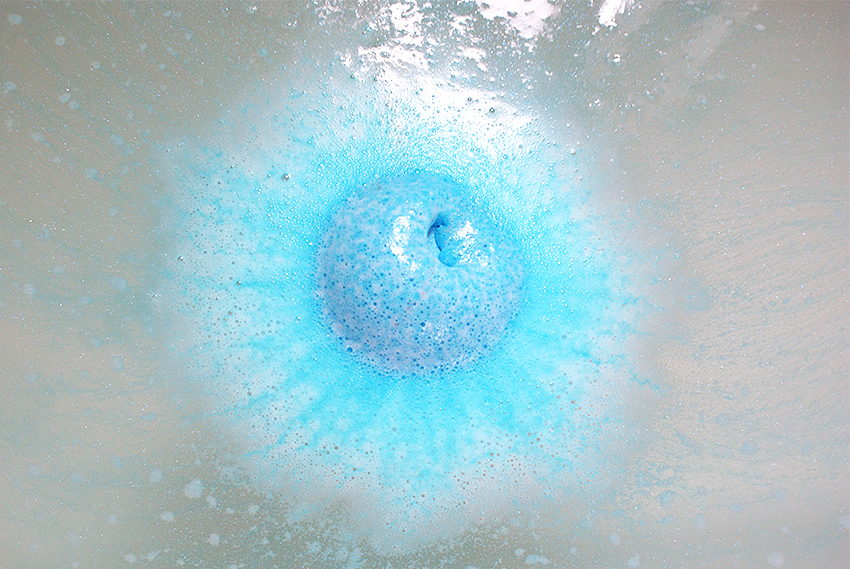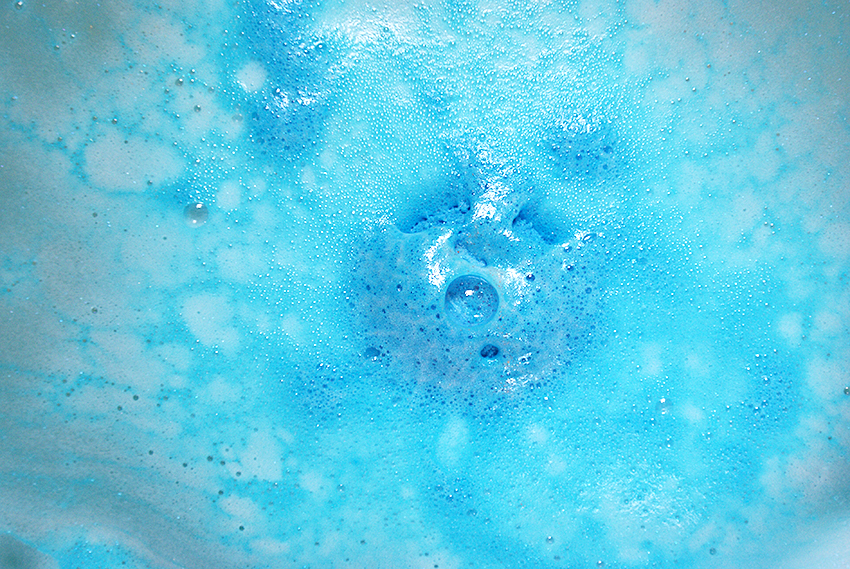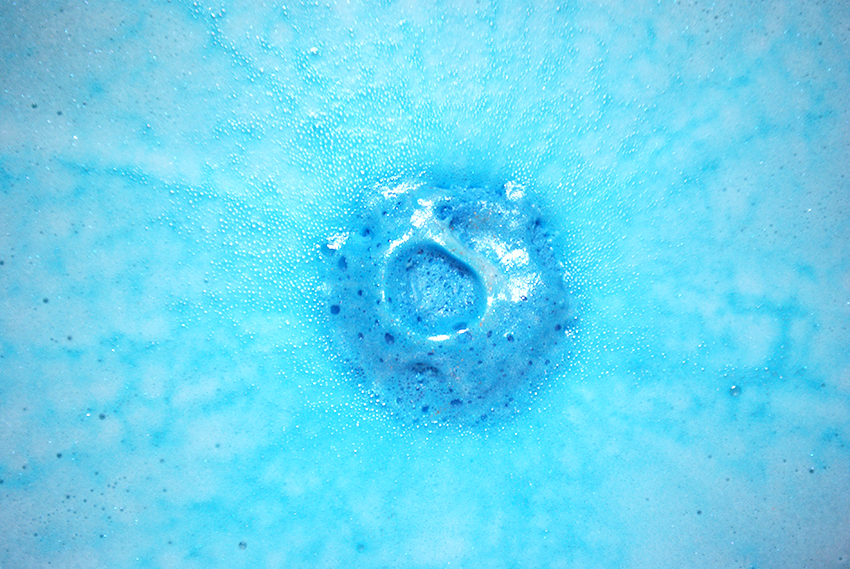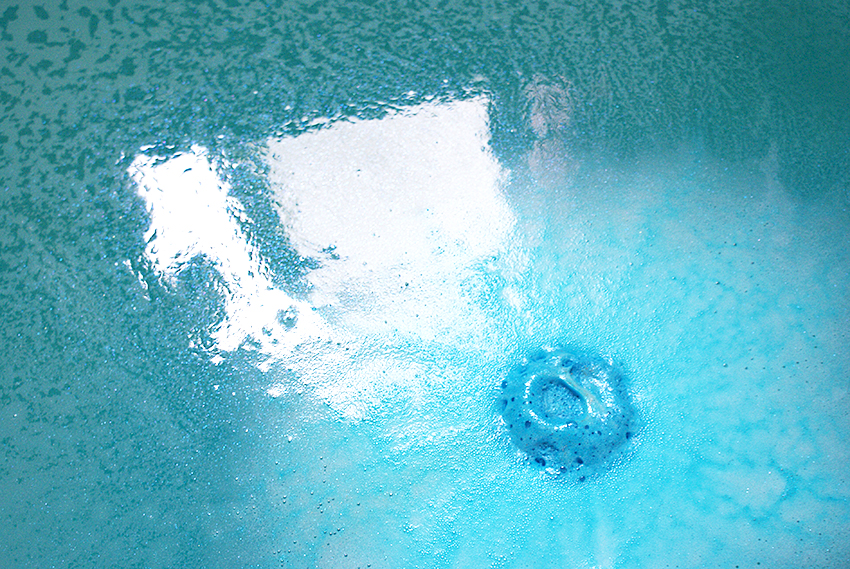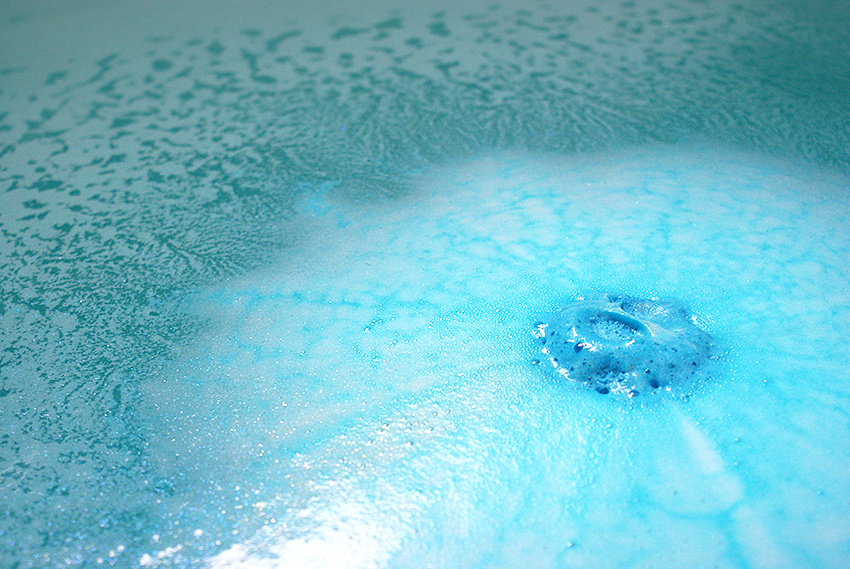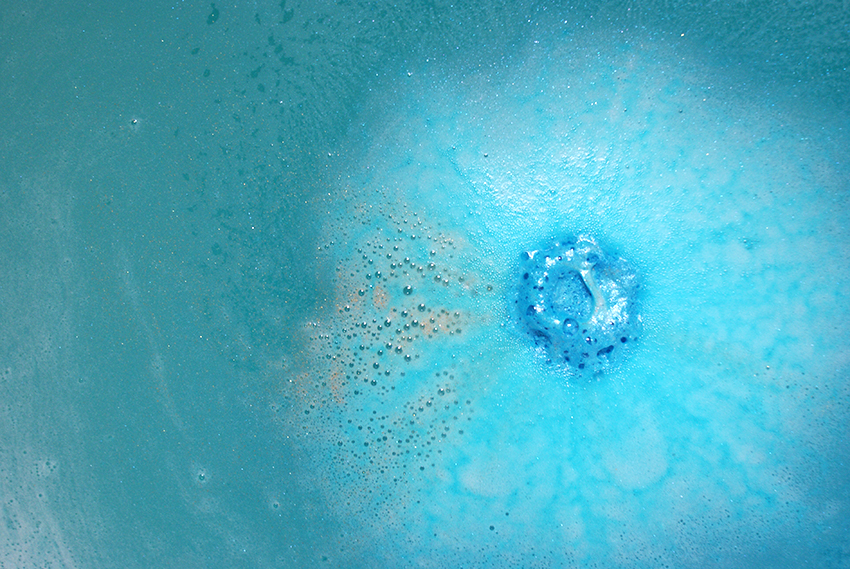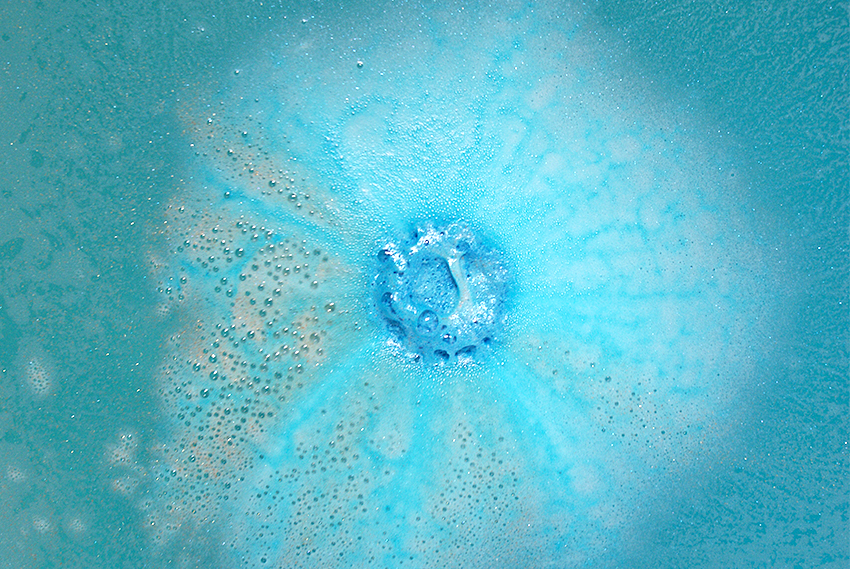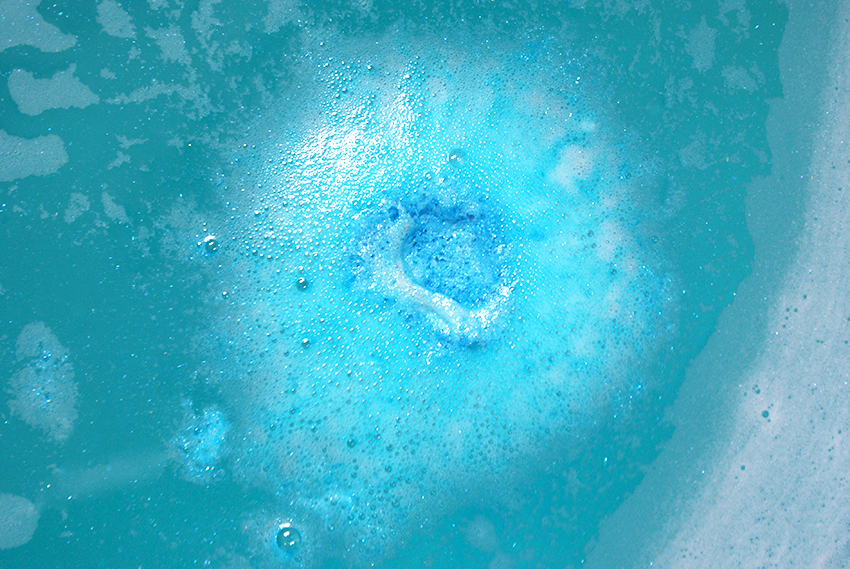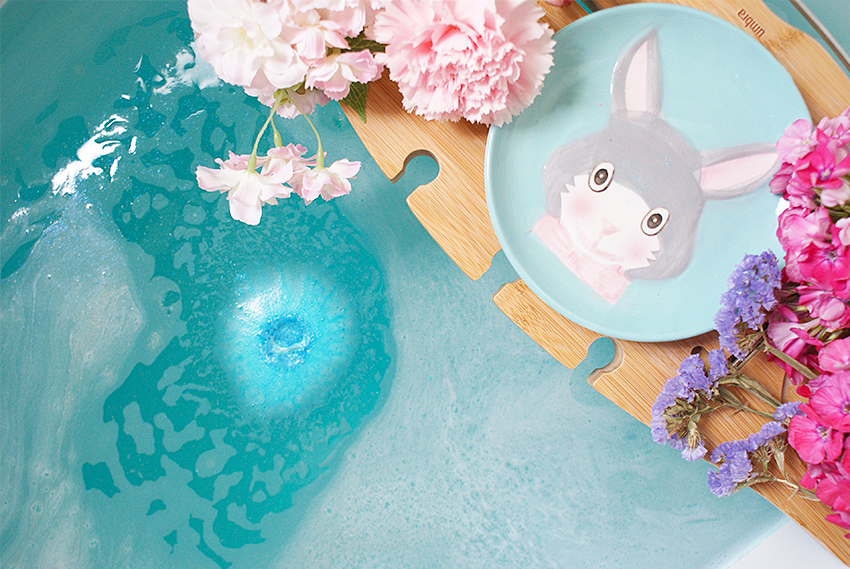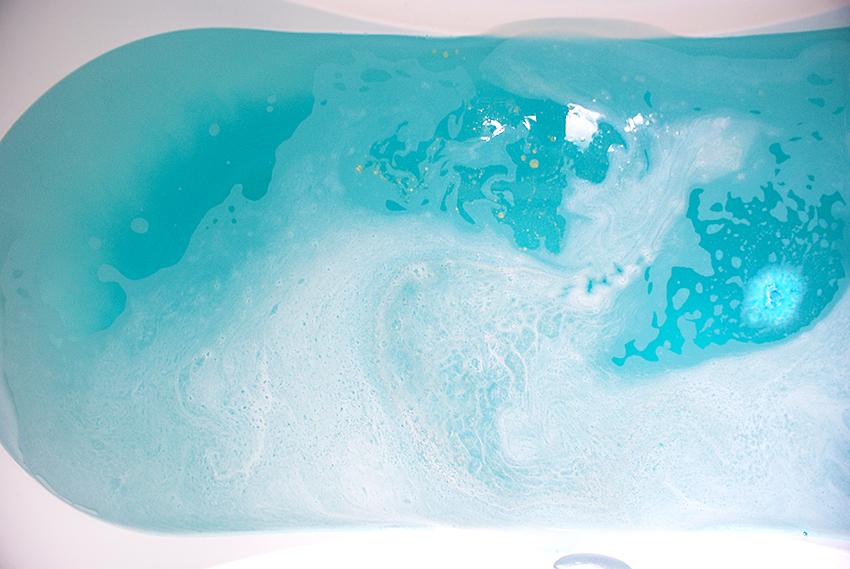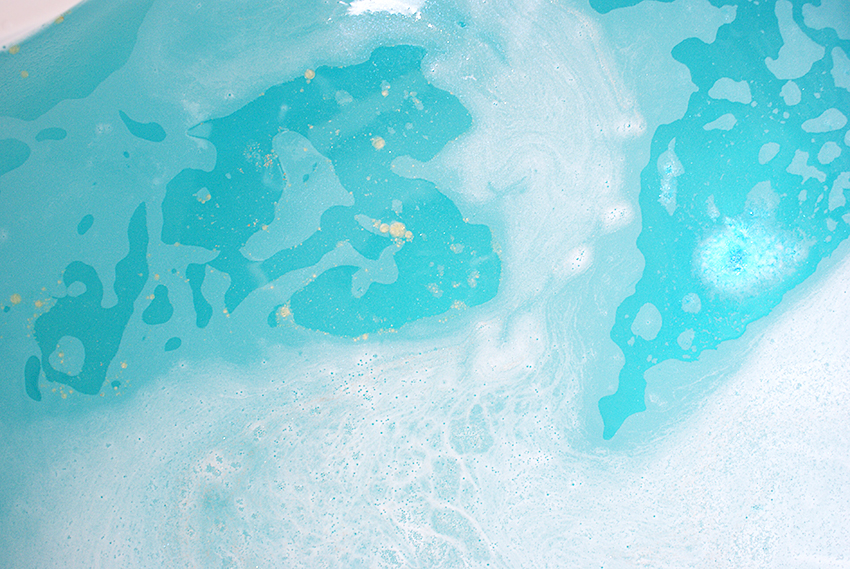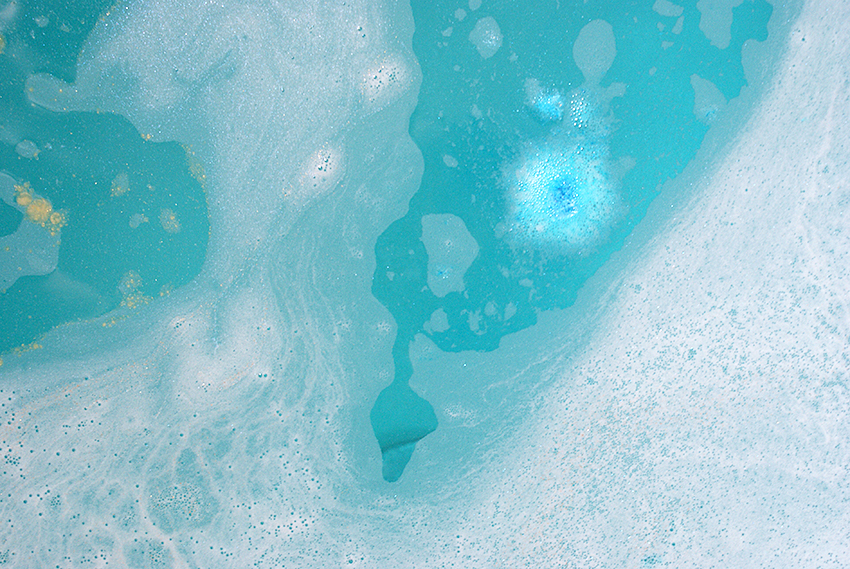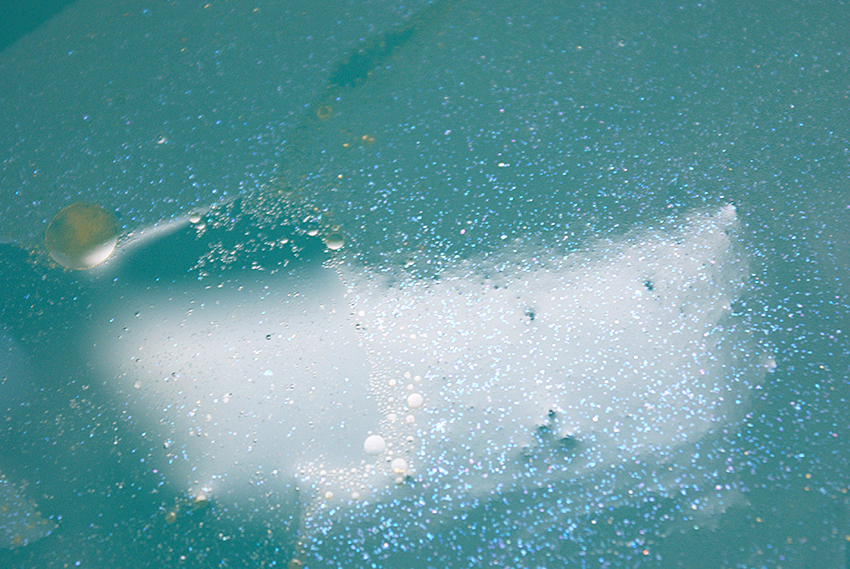 What do I think?
Oh dear, holy amazeballs. Is this all coming from such a small bath bomb? What a surprise. After having used Lucky Cat bath bomb, I wasn't hopeful for slightly smaller bath bombs anymore. Upon hitting the water, it spits out blue, soft and thick foam. The water slowly transforms into a beautiful shade of blue, followed by golden and blue lustre. The foam feels soft and sticks to the fizzing bath bomb for a while. Eventually it gets dispersed in the water, resulting in wonderfully soft water — and therefore a baby soft skin afterwards.
The hallmark stamp on top of the bath bomb soon came off and continued its own way in the water. Melting slowly, leaving small gold stains on the surface. After a few minutes of fizzing, Goldrush surprised me with some golden streams as well. All in all an amazing, aesthetically show, including the wonderful scent in the bathroom, which I still smelled while bathing. While soaking in the water, I couldn't keep my eyes off the magical swirls of golden and blue lustre pulsating in the water. On the surface you could clearly see the layers of shea and cocoa butter.
I am really positive about this bath bomb, it surpassed all of my expectations. Don't let the size deceive you. It is a small fella that completely colors your bath and fills it with heavenly sparkles. Afterwards I see glitters here and there, but I could easily wash them away. My skin feels silky soft and after an hour I could smell the ingredients linger on my skin. This bath bomb is definitely a must have, even though it's slightly more expensive than your average bath bomb. It's worth it.

Lush Goldrush Bath Bomb costs £3.95 (England) / $5.96 (USA).

2 Responses to Review: Lush Goldrush Bath Bomb