Review: Lush Groovy Kind of Love Bath Bomb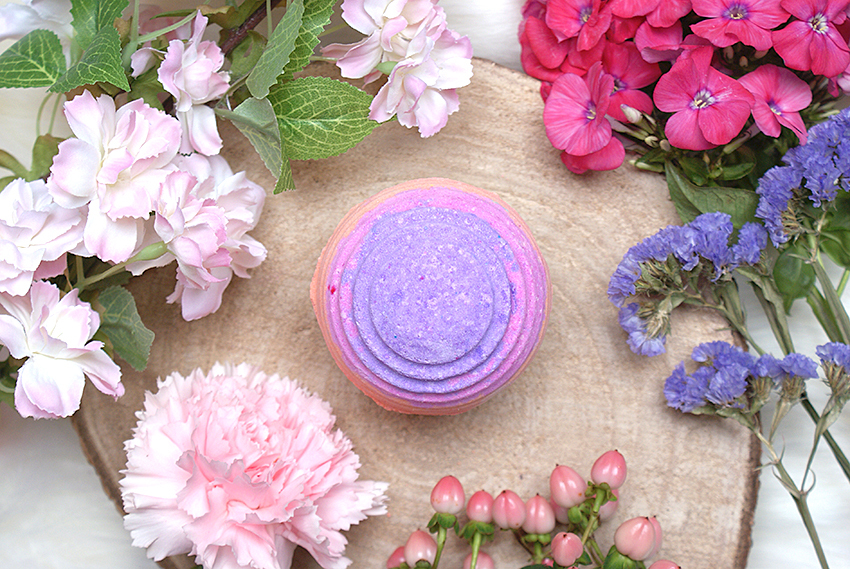 The most colorful bath bomb from the entire Harajuku range, that's got to be Groovy Kind of Love. On a gray day this is the perfect bath bomb for you, because the colors will brighten your mood. Groovy Kind of Love was the first bath bomb on my wish list, when I heard of the 54 new bath bombs. Those appealing colors.. let's test it out!
If you're curious about this bath bomb, then keep on reading.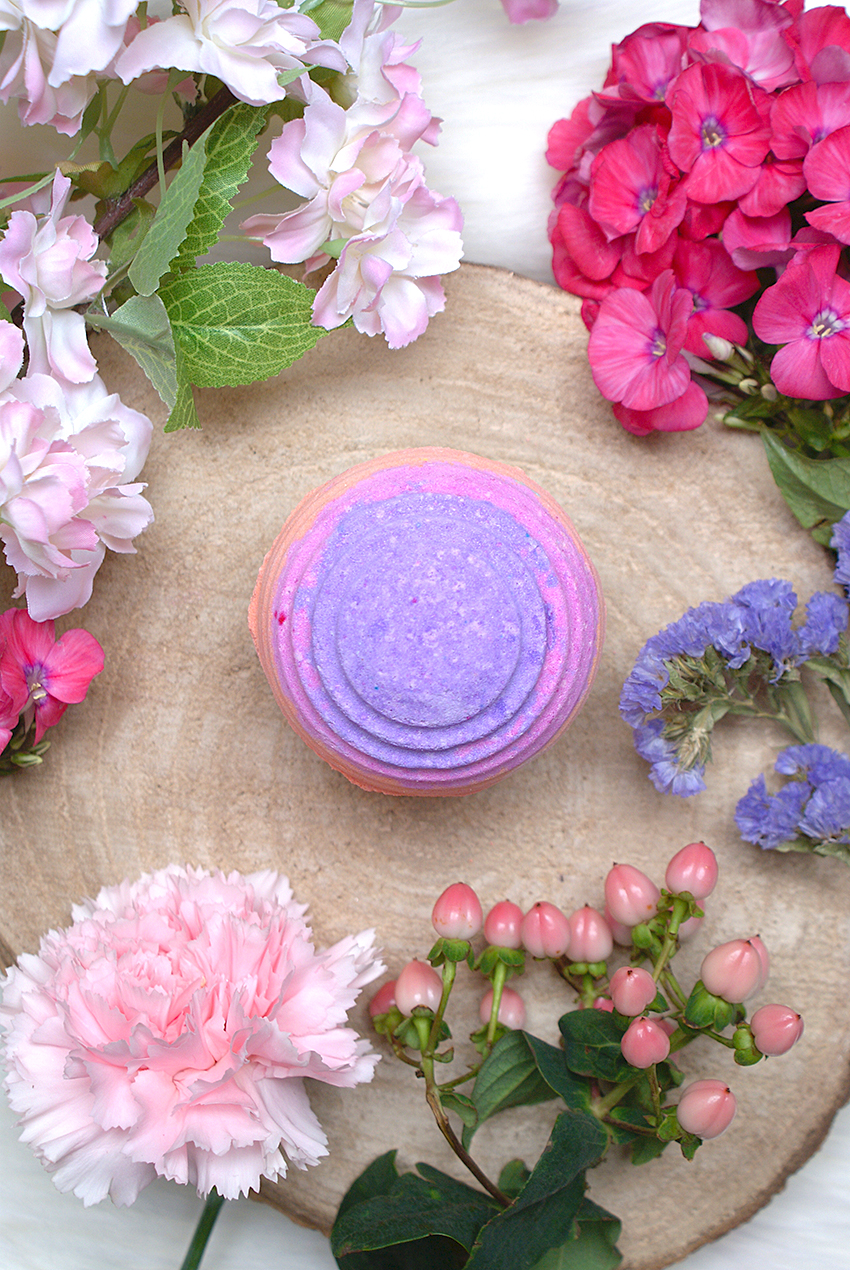 What is it?
Ingredients: Sodium Bicarbonate, Citric Acid, Sodium Coco Sulfate, Perfume, Rosewood Oil, Bergamot Oil, Ylang Ylang Oil, Water (Aqua), Propylene Glycol, Dipropylene Glycol, Benzyl Alcohol, *Limonene, *Linalool, Colour 47005, Colour 14700, Colour 45410, Colour 45410:1, Colour 42090, Colour 17200, Colour 19140
Lush Groovy Kind of Love Bath Bomb costs £5.95 / $7.95 and is part of the temporary Harajuku range, consisting of 54 new, exclusive bath bombs.
From the moment I saw Groovy, I knew I had to have it. All those beautiful colors, I was sold. (Yes, when it comes to Lush, I am quickly sold. Don't judge me.) When it arrived, it made me even happier, because I thought the scent was very familiar to Golden Wonder, one of my favorites — a warm, creamy scent, but with a fruity layer to it.
I learned that Groovy does not share the same scent als Golden Wonder, though. And that's confirmed when I look at the ingredients list. Golden Wonder contains orange and lime, Groovy contains rosewood, bergamot and ylang ylang oil. Rosewood and ylang ylang are both warm and floral, where bergamot is very citrusy. The combination makes a wonderful scent. I deliberately did not use Groovy immediately so that I could enjoy the scent for a few more days.
Play the video in 1080p quality and on full screen for the best experience! The video has been speeded up.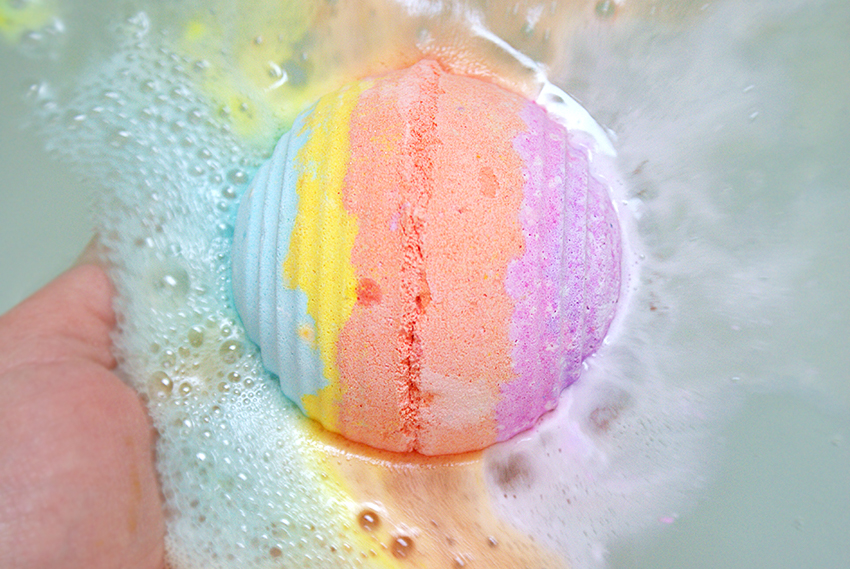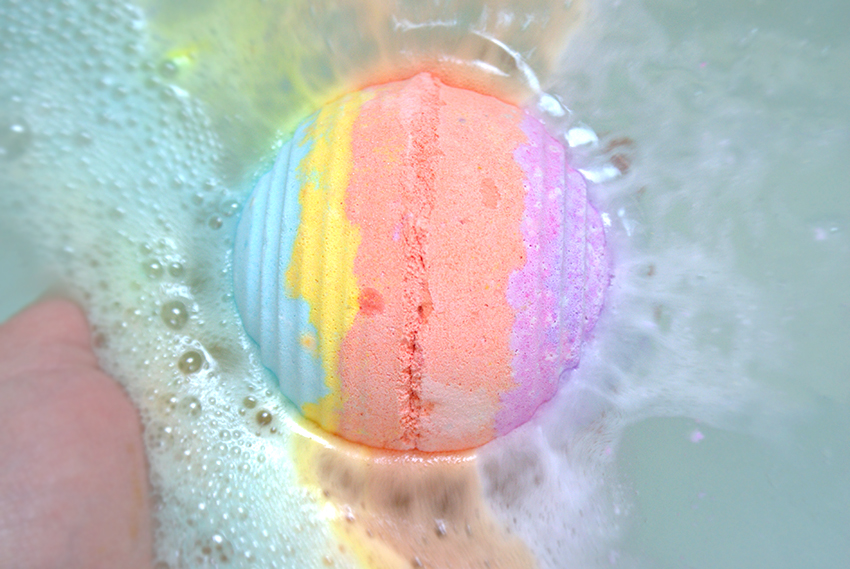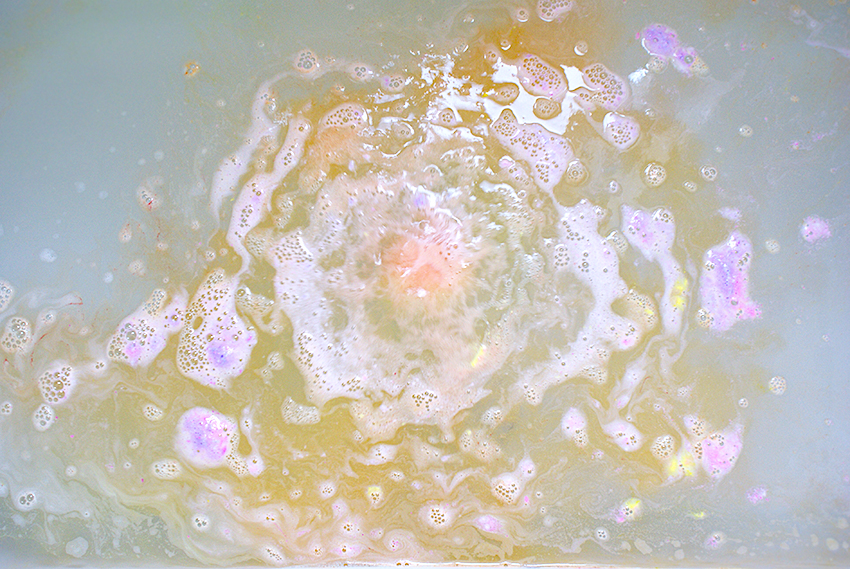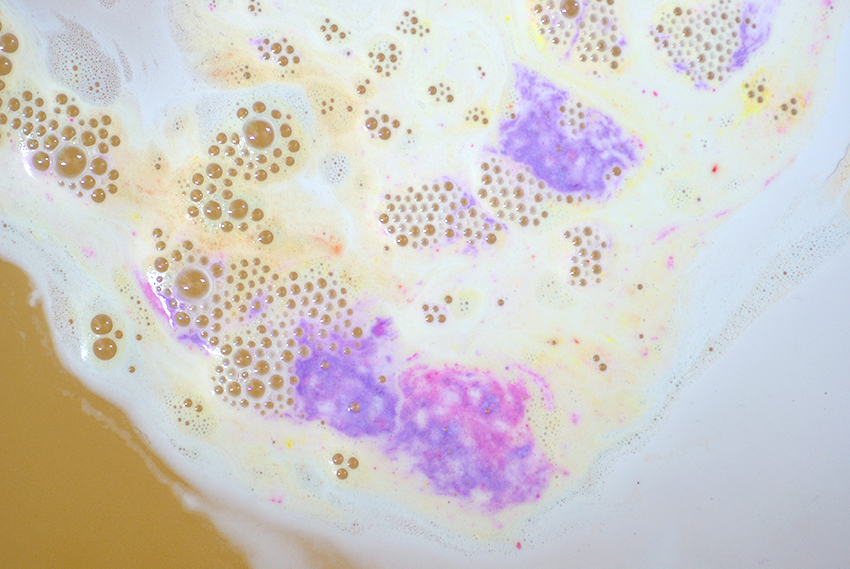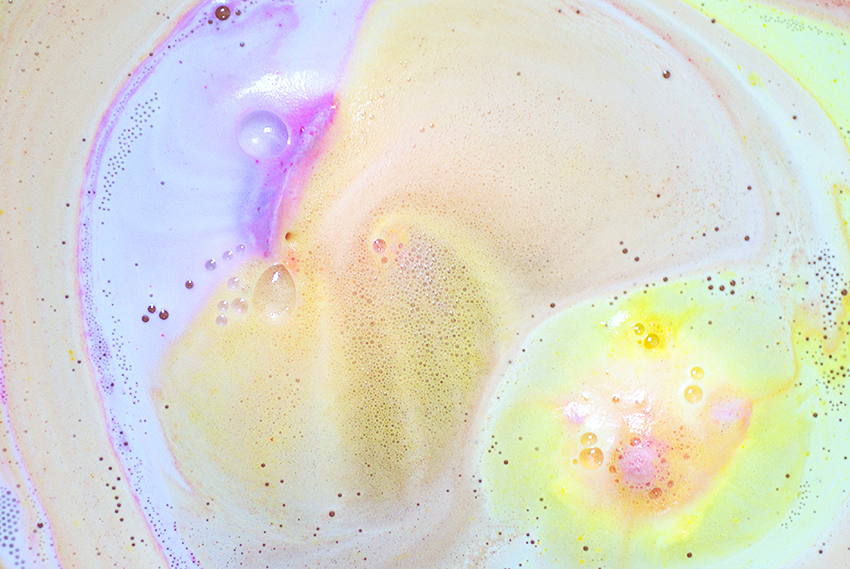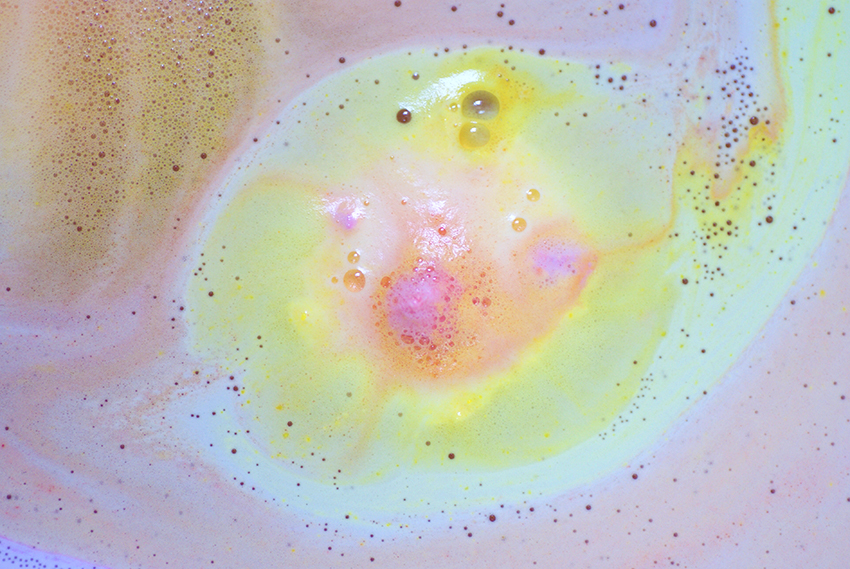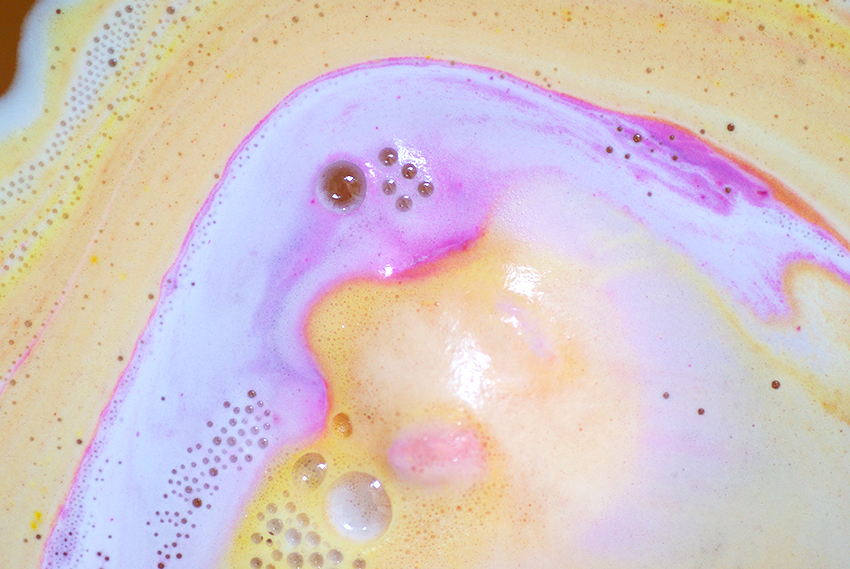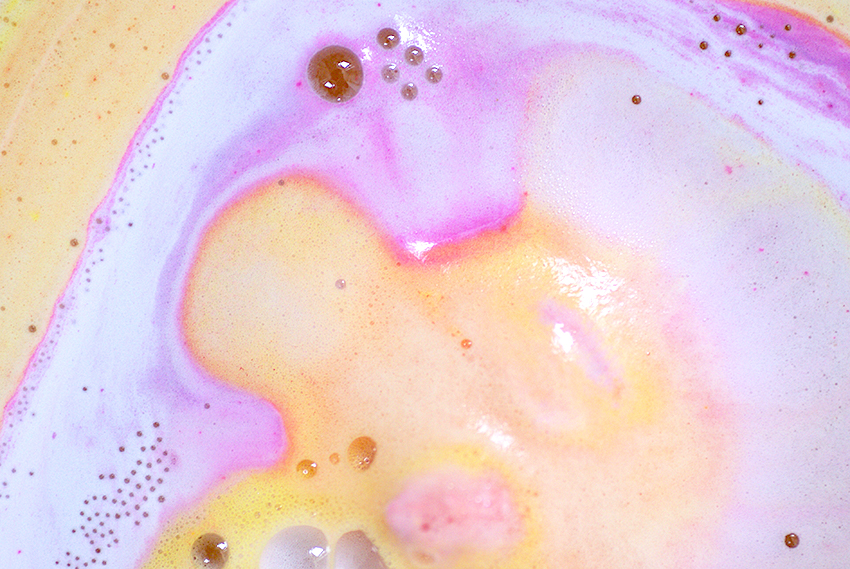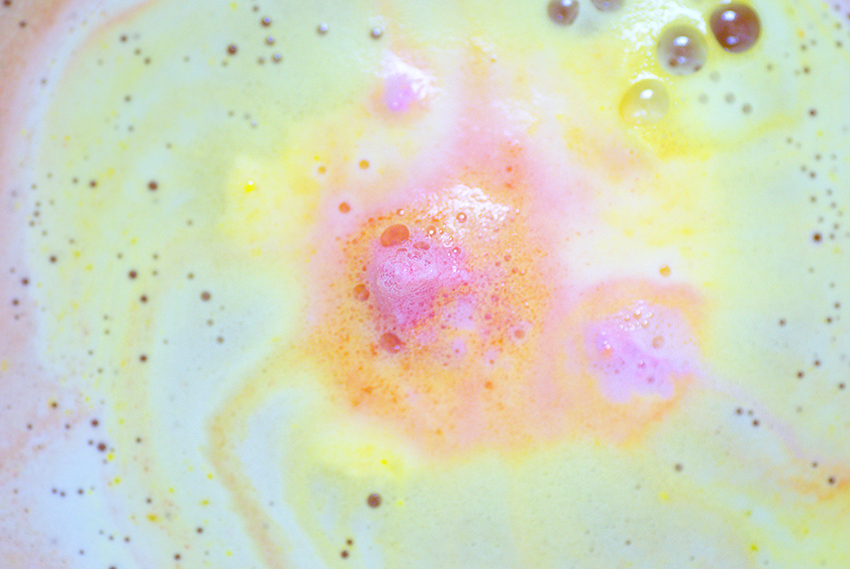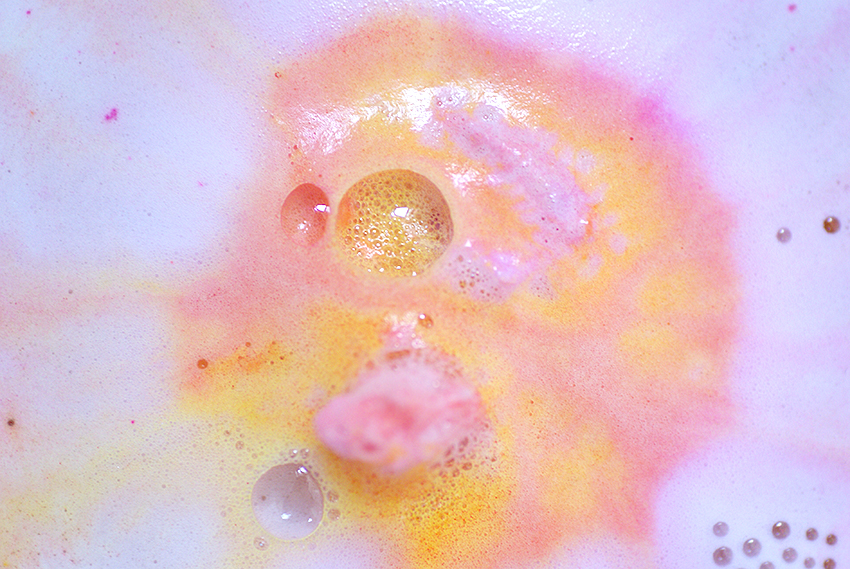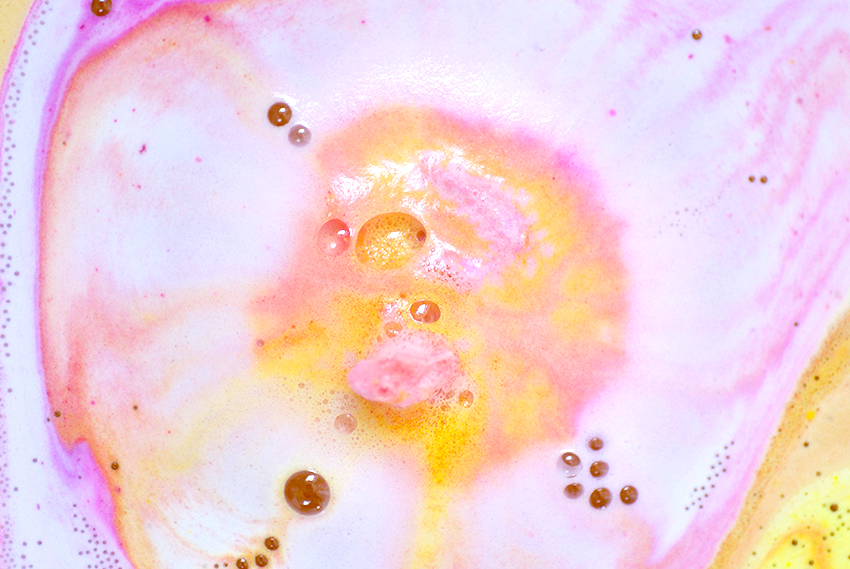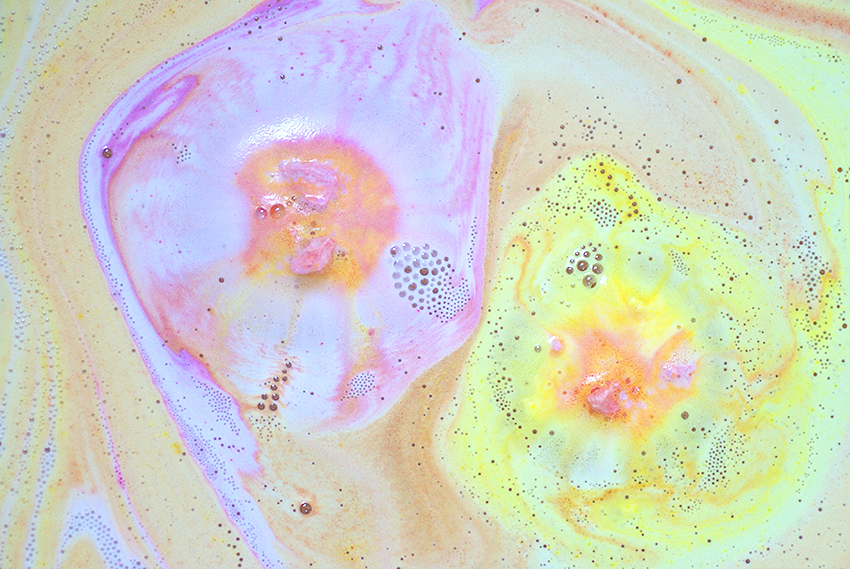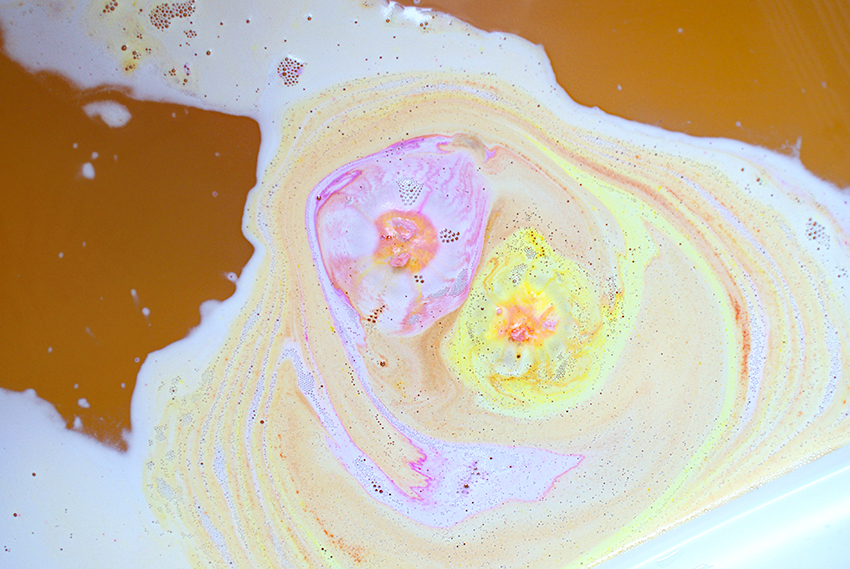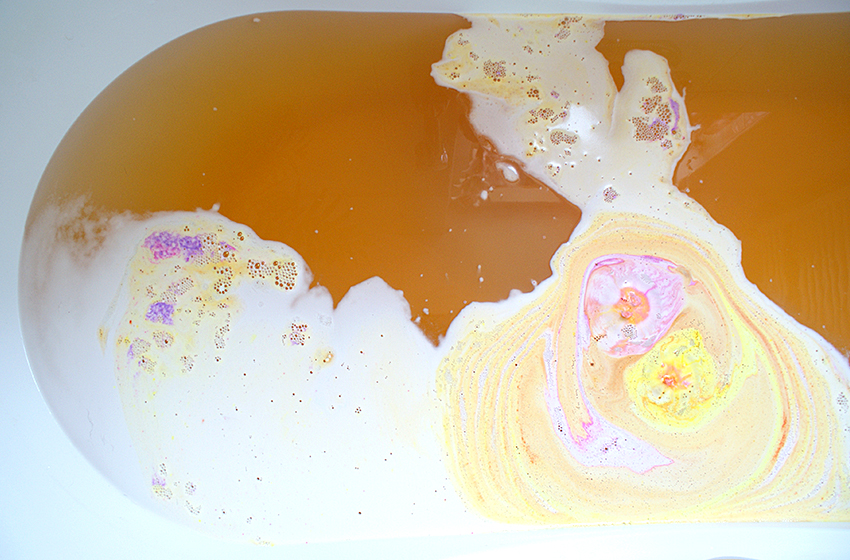 What do I think?
Groovy immediately starts spewing out all kinds of vivid colors. Light blue, yellow, orange, purple, pink. On the surface you'll find colored clouds of foam. The bath bomb pretty much stays in one place, it spins like crazy just underneath the surface.
When the core is reached after a few minutes, the bath bomb appears on the surface and now starts fizzing very slowly — floating in circles a few times. Yellow and orange are the dominant and most present colors in the tub. At the end some vibrant pink and yellow streams are being released from the bath bomb, which takes up about five minutes.
When the whole spectacle is over, you end up with a juicy orange colored bath, with some foam on the surface, which eventually dissolves in the water.
Although I enjoyed Groovy, I must admit I expected something else. But if you'd ask what exactly, I would have no idea. I think I expected more rainbow colors, or something? When it comes to the colors, Groovy is pretty. However, the scent did not make me happy at all. Once in the water, I thought it now smelled like wooden pencils, just like Geode did. The similarity between these two bath bombs is the bergamot, so I wonder if it's just the bergamot that I think smells like pencils. I don't know, it's weird.
Anyway, the scent did linger for a long time, after an hour I entered the bathroom and it smelled like pencils bergamot and flowers. My skin also felt softer afterwards.
I personally would not buy it again because of the smell. It's a good bath bomb nonetheless, the bath art is amazing, and I've had worse bath bombs (yeah I'm looking at you, Lucky Cat) but I also certainly had better bath bombs. Overall I think Groovy Kind of Love smells better before tossing it in the water.

Lush Groovy Kind of Love Bath Bomb costs £5.95 (England) / $7.95 (USA).